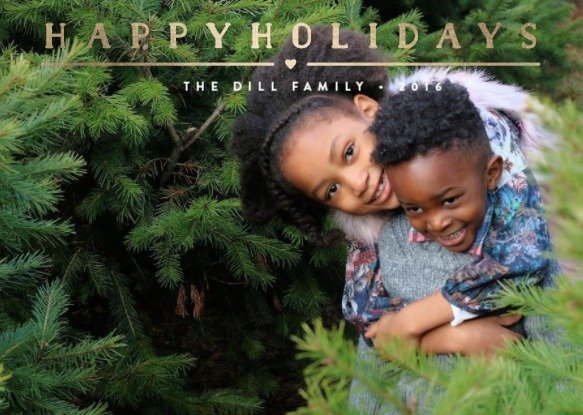 I collaborated with Minted one of our favorite brands for this post. As usual, all opinions are my own. 
If you're a long time reader of Rattles and Heels, you know by now that I LOVE Minted for everything from school labels, to Valentine's Day class gifts to baby showers but it's the holiday cards that always blow my mind. For the past two years, I got our family's holiday cards from Minted and they were beyond gorgeous. I'm personally a lover of the foil-pressed cards and this year's collection is so cute that I had a really hard time deciding on a card.
Usually, I have a hard time deciding on a photo but this year Mr. Rattles caught this very happy moment of the kids hugging each other at the Christmas tree farm and I thought it was perfect for the card.
We had a card with multiple images last year, and this year I wanted to keep it really simple with one image. I stayed up really late last night trying to decide which card to choose and I eventually decided on one. I'm not going to share which one I ordered because I am curious about which one you would choose but I will share photos when they arrive. In the meanwhile, take a look at the options and  take a guess at which one you think I chose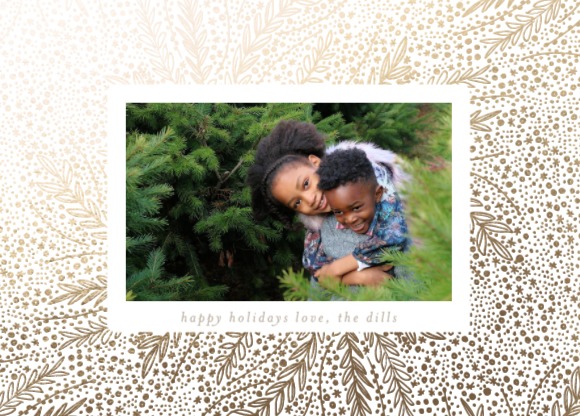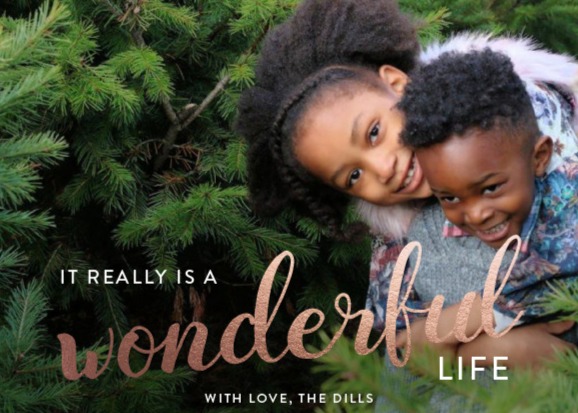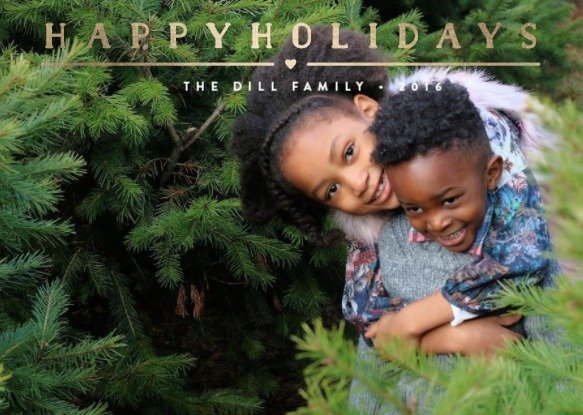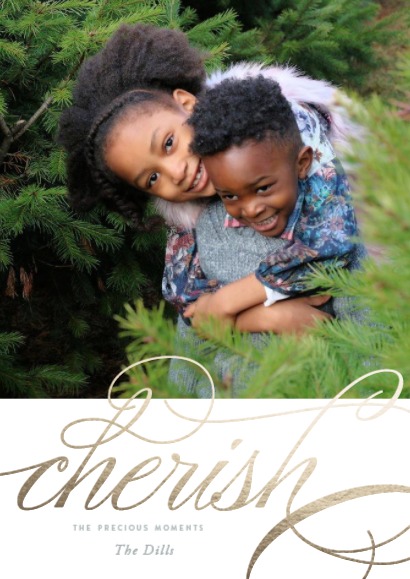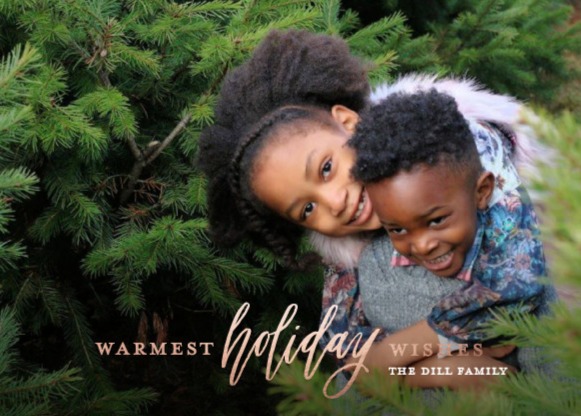 ps: If you're planning to order Minted family holiday cards check the shipping cutoff dates so you can receive your cards in time.
Which Minted card do you think I chose for our family's 2016 holiday card?