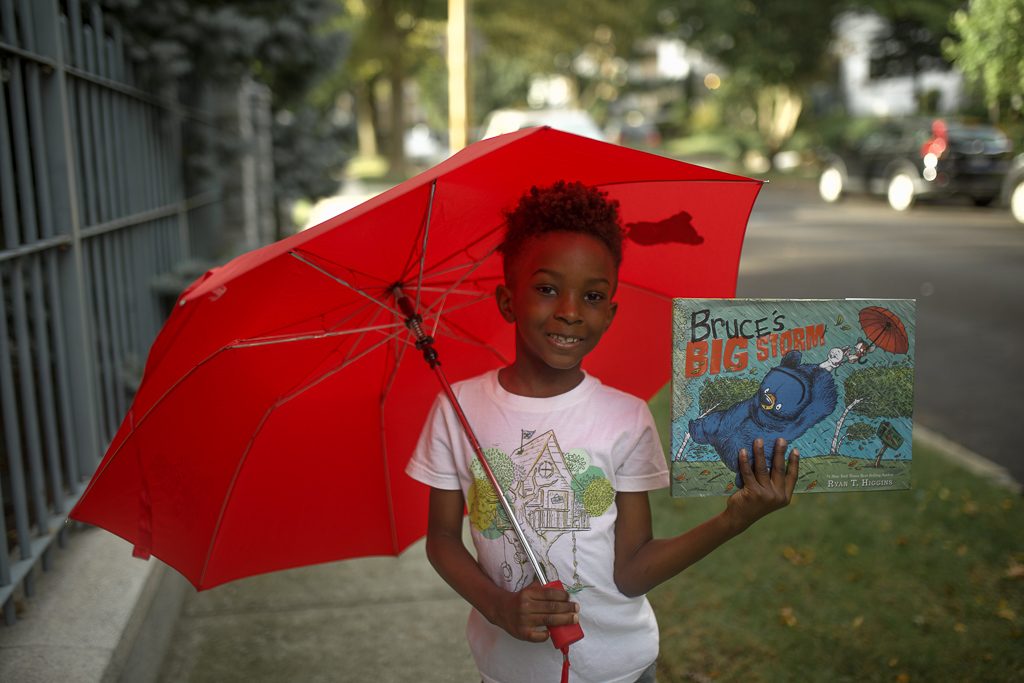 Things to do with Kids on Rainy Days
Thank you to our friends at Disney Book Group for sponsoring this post!
I love rainy days! I love the smell of rain and watching it fall from the window. However, rain can feel like a pause on the "fun button", especially for kids who love to get out and play. As a mom of three very energetic children, I make sure that they do something fun daily even on rainy days. Here are a few of my favorite things to do with kids on rainy days:
Of course, reading is at the top of my list. There really isn't anything better than snuggling up with a good book on a rainy day. These days, my son's favorite rainy day book is Bruce's Big Storm by Ryan T. Higgins.
Bruce's home is already a full house. But when a big storm brings all his woodland neighbors knocking, he'll have to open his door to a crowd of animals in need of shelter—whether he likes it or not. Readers will love this next installment of the uproarious, award-winning Mother Bruce series.
Bruce's Big Storm was released on September 3rd and it is the latest book in the Mother Bruce series. I love listening to my son read this book aloud since it's hilarious. Both he and my youngest daughter love the illustrations and she always says "Oh-oh" when she sees the cover illustration of Bruce being blown away by the wind. She loves it so much that, to make her laugh, my son tried to recreate the scene of Bruce getting blown away.
Dance Party.
Music makes everyone happy, so when we're stuck indoors we blast KidzBop and show off our silly dance moves. It's hilarious watching my youngest try to copy her older siblings as they do all the dances they learned from their friends.
Create/or Build.
On those rainy days, the kids pull out their puzzles or blocks sets to create/or build things. It's especially fun for us to do puzzles together as a family.
Board Games
We are Monopoly addicts and if you watch my Instagram stories, you probably know that we would even allow the kids to stay up past their bedtime on weekends to finish a game. Buy a few board games and keep them in your home for those rainy days.
Cook/Bake Together.
Getting in the kitchen and making dishes together isn't just an awesome bonding experience but a great way to teach kids some recipes and help them learn all about cooking.
Those are a few of my favorite things to do with kids on rainy days. Let me know your favorites in the comments below.
You may also like:
Mo Willems Pigeon Party Printable Invitation