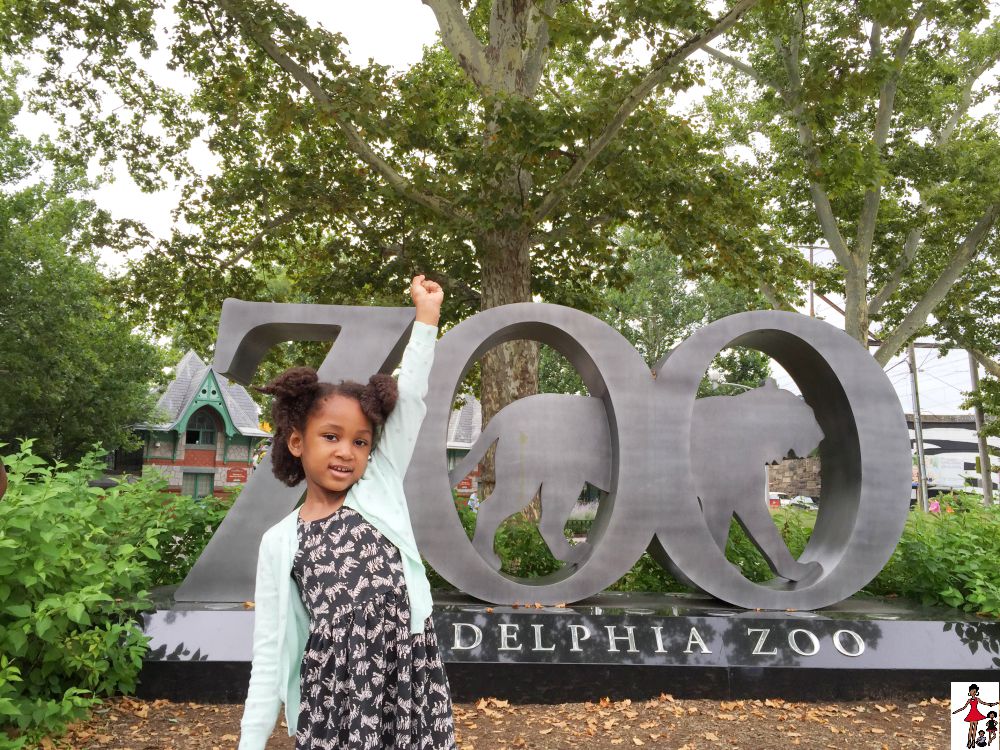 If you follow me on Instagram and Facebook you probably already know that I recently spent four FUN  days in Philadelphia with my family. You probably remember back in the spring, my family and I visited the city for the first time and realized that it was an awesome city for kids to learn and play. I was really happy when we were invited back by Visit Philadelphia to learn and explore more of this awesome city. As a parent of two small children, I must say that I think Philadelphia is the perfect city to vacation with children. It's not too crowded and there are tons of attractions and historical sites to visit. Today, I wanted to share 7 things to do in Philadelphia with kids: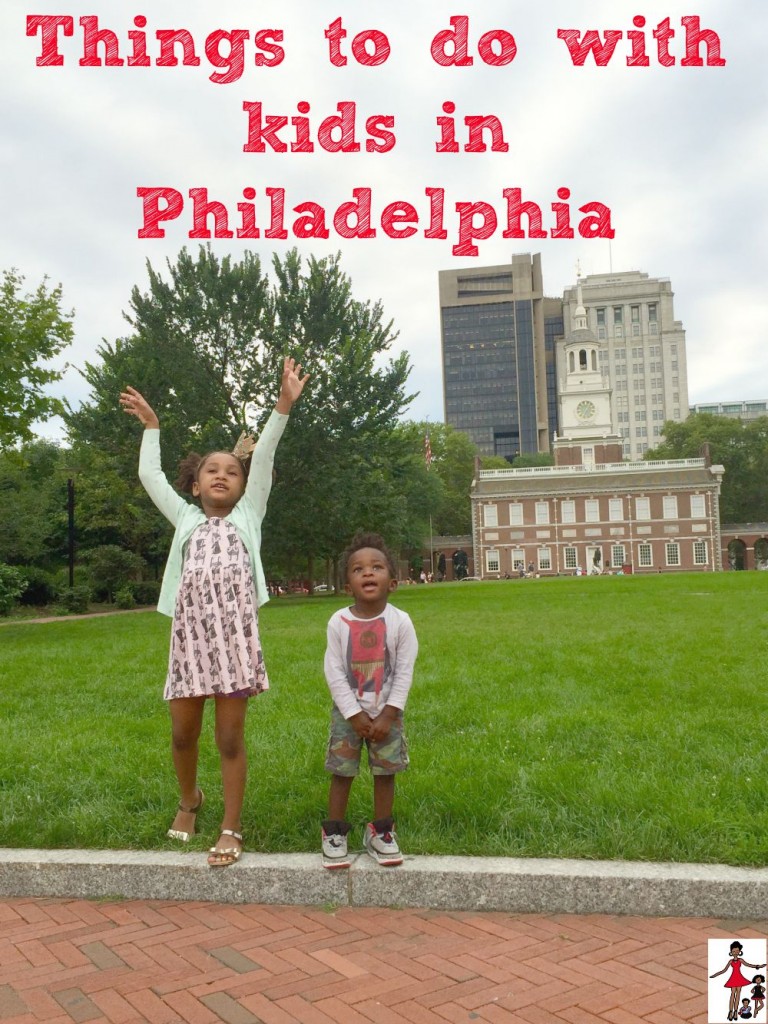 1. Visit the Penn Museum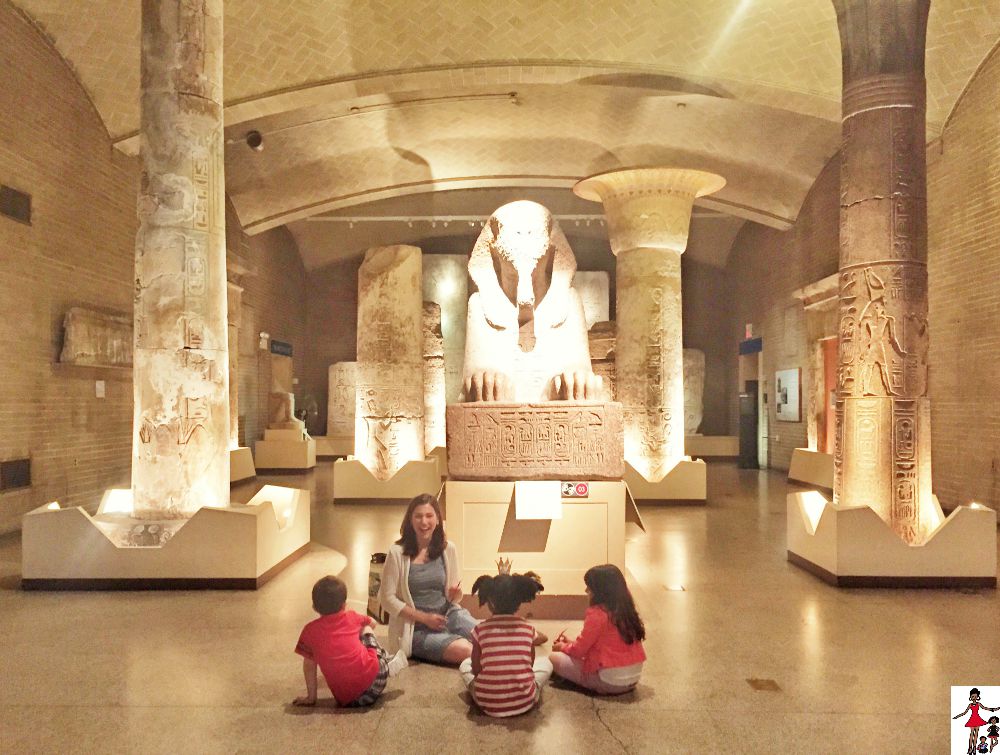 If you have a little Egypt enthusiast on your hands or you really want your kids to learn more about Ancient Egypt take them to Penn Museum.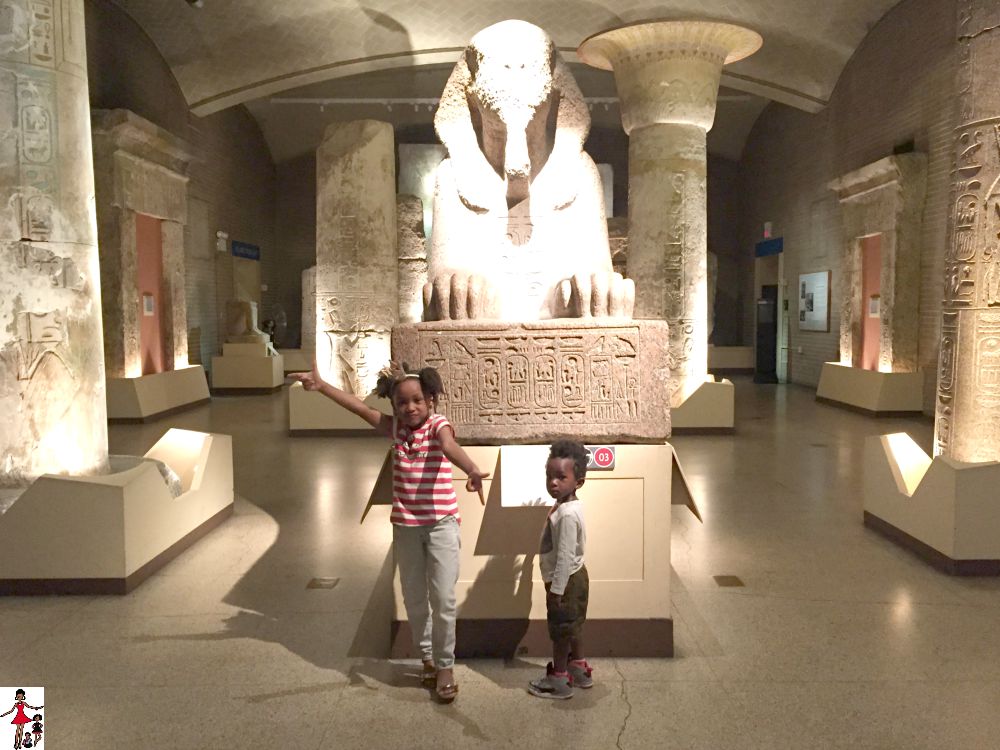 This museum is home to the largest collection of Egyptian artifacts in the United States.  My daughter loved the Sphinx gallery and she was intrigued by their lack of noses. As a mother, I appreciated the museum's awesome kids program which includes cool activities such as sleepovers and nighttime flashlight tours of the Sphinx gallery. I think this will be cool to do while on vacation, your kids will never forget that experience.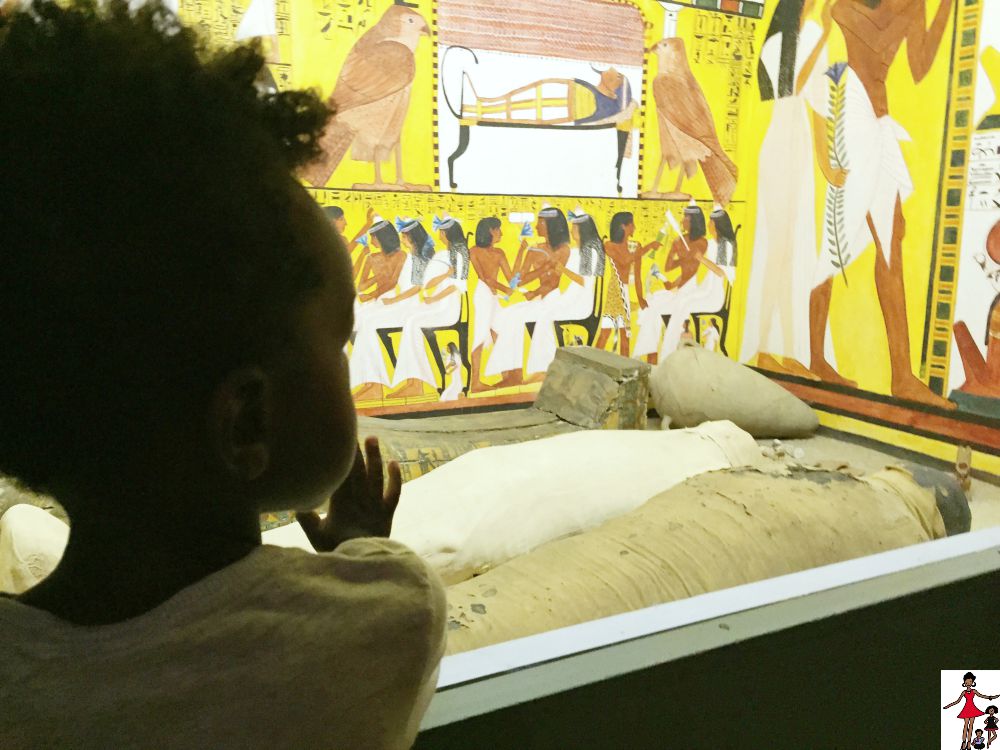 One of the most interesting exhibits at the Penn Museum was the In the Artifacts Lab. There we were able to view live work on real Egyptian mummies. I know creepy stuff but I was extremely fascinated by all the mummies. We were able to see animal mummies including cat and dog mummies. The Princess Fairy can't stop talking about them.
2. Take a horse and carriage tour of Society Hill
The first evening we arrived in Philadelphia, a horse-drawn carriage went by as we had dinner at a restaurant and my little guy got really excited. He wanted to go on the "Horsey". From then on, he kept saying "Horsey, Horsey" so I knew that I had to take him for a horse and carriage ride. We found carriages about 3 blocks away from the Wyndham Historical Philadelphia Hotel where we were staying. We took a tour of Society Hill which is a beautiful historic neighborhood. Society Hill has the largest concentration of colonial homes in one area in the United States.
[Tweet "#TravelTip When exploring Philly with kids, skip the bus tours for a horse and carriage #VisitPhilly "]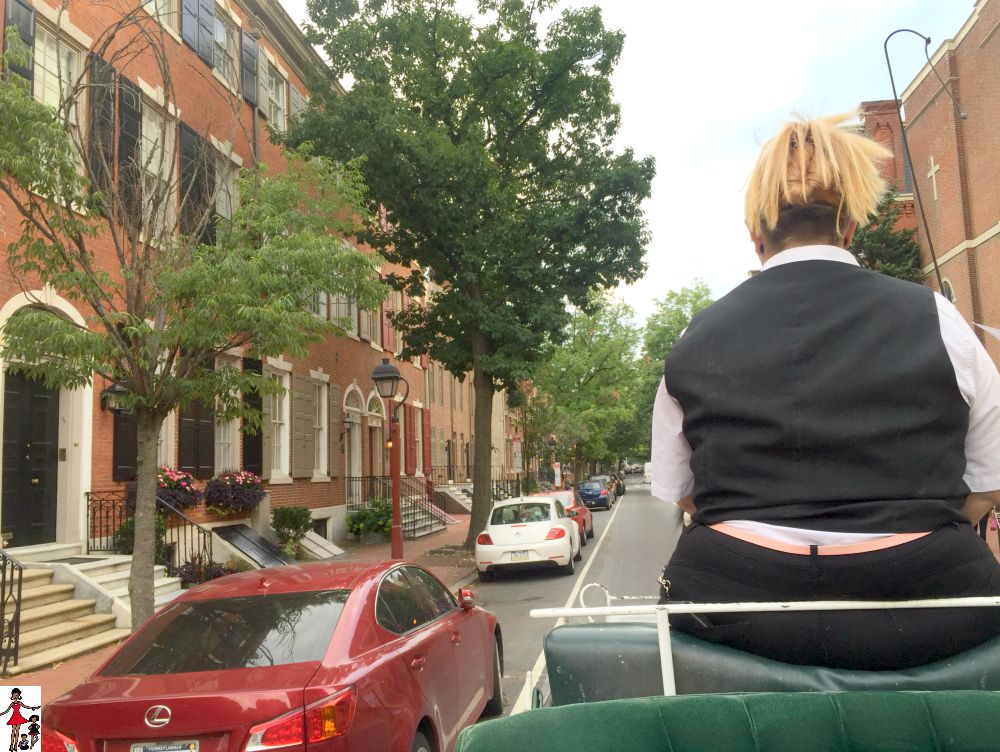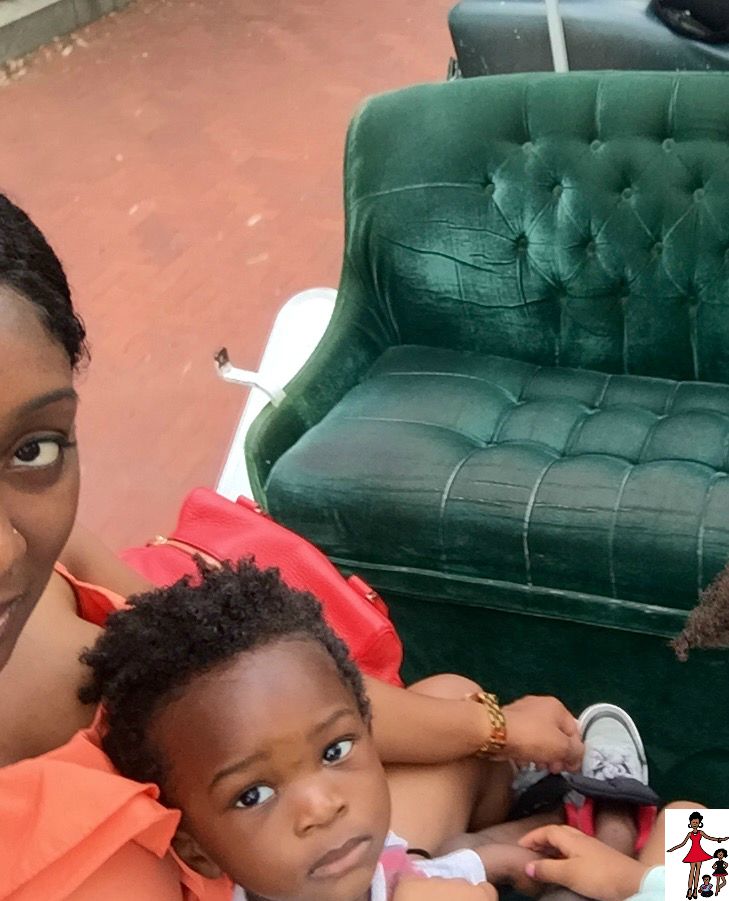 The carriage ride was $50 for 30 minutes and $100 for 60 minutes.
The kids were excited to learn more about our horse, Doc and is 25 years old. My daughter even got to give him a treat.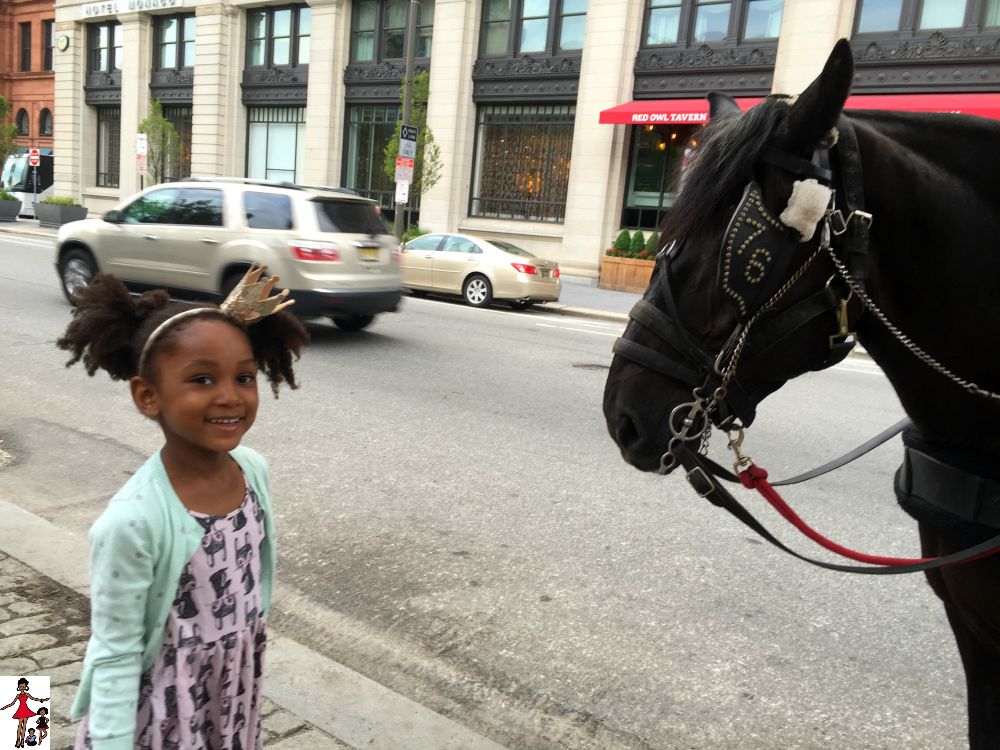 Although my son was the one who really wanted to go for a horse and carriage ride, he didn't want to get too close to the "Horsey".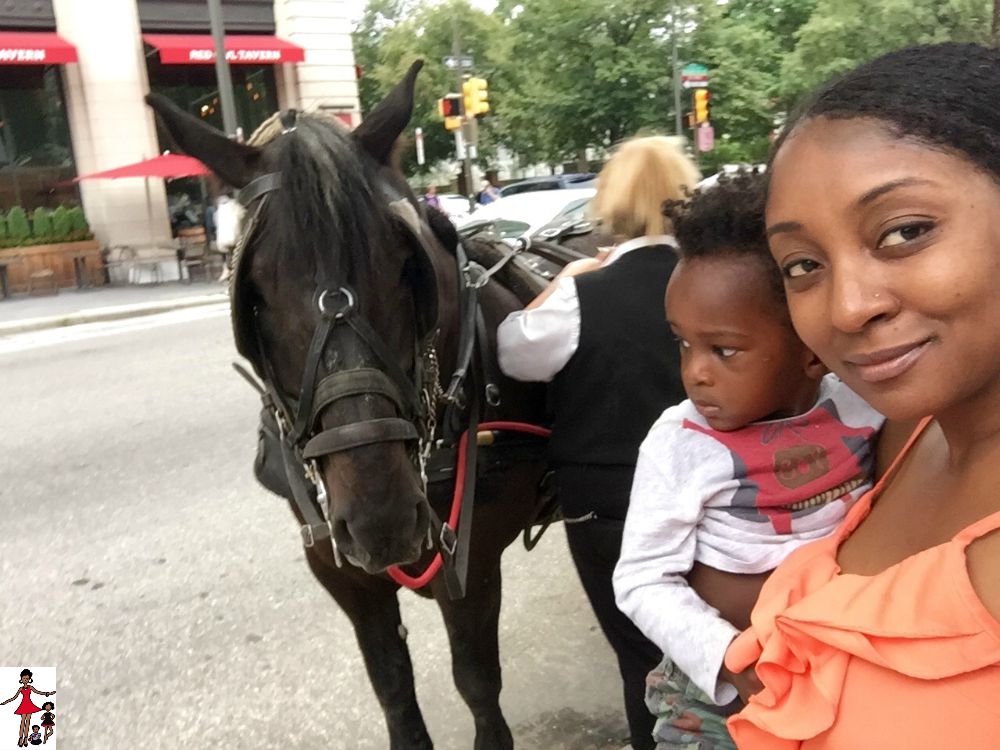 3. Go to the Philadelphia Zoo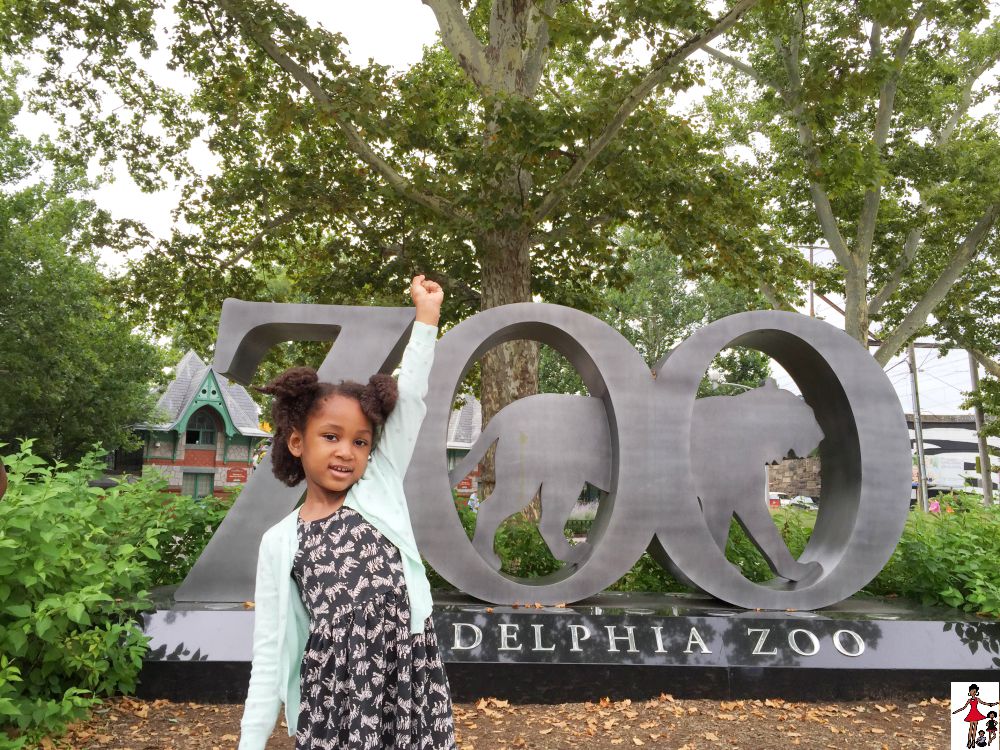 My daughter's favorite part of this trip was getting to go to the Philadelphia Zoo. We really wanted to go to the zoo the last time we visited Philadelphia but since we only had one day we didn't have the time to do so.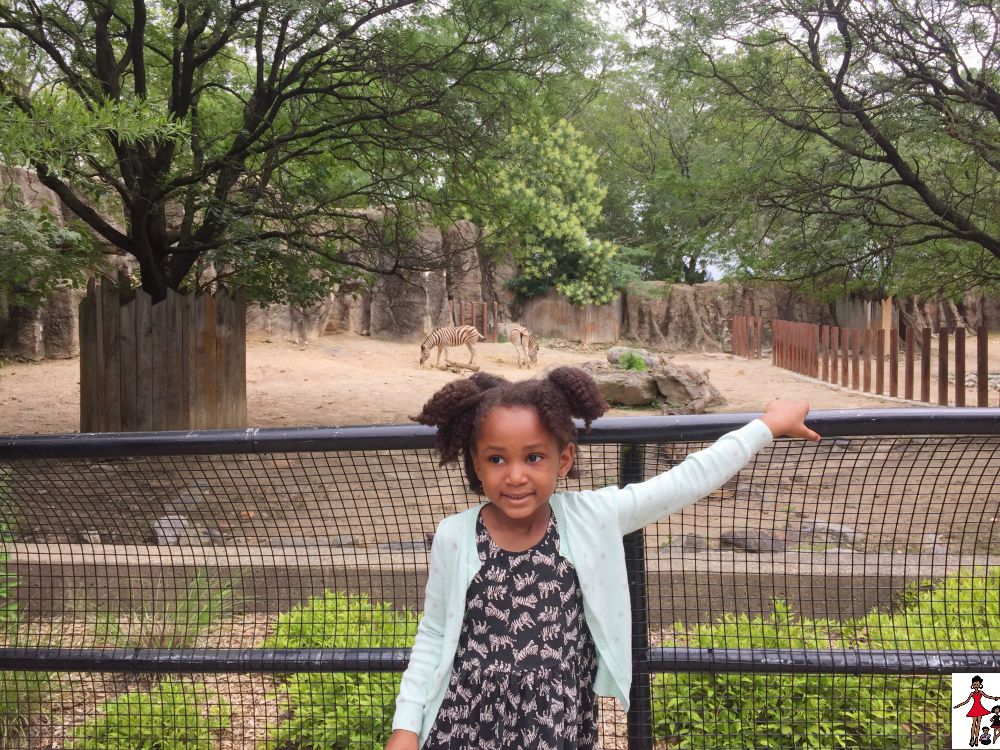 My kids loved getting to see all the animals especially the giraffes, tigers and flamingos.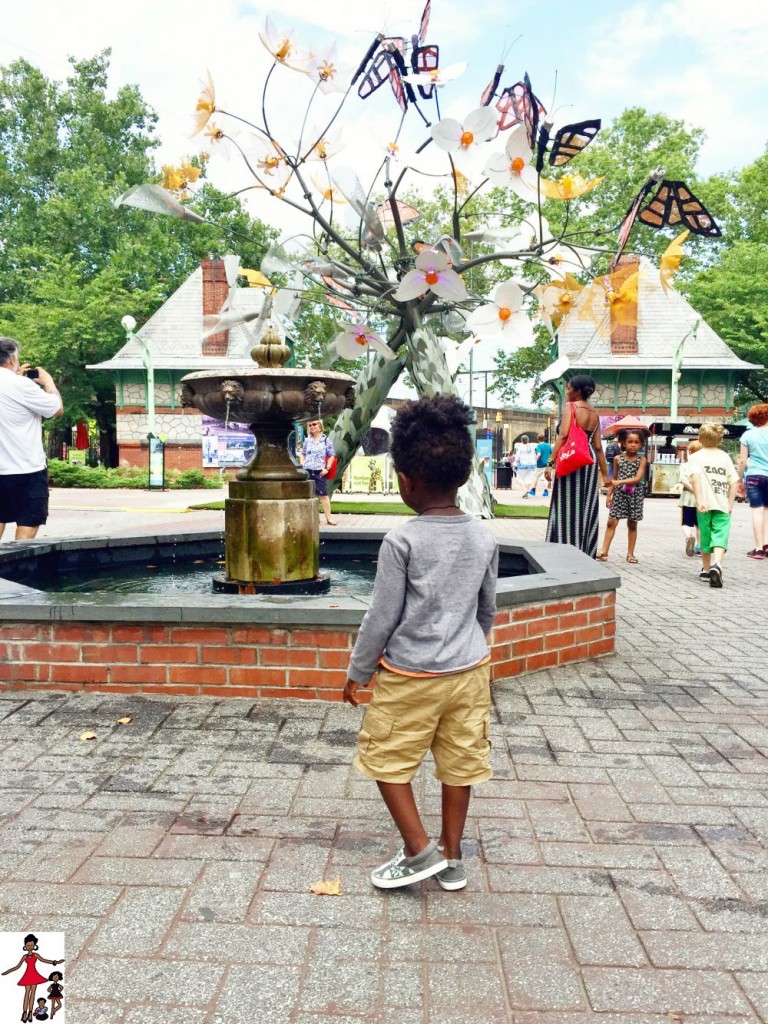 As a New Yorker who is used to The Bronx Zoo, I loved that this zoo wasn't overwhelming. The size isn't too exhausting especially since our kids are still young and get tired quickly.
The Philadelphia Zoo is America's first zoo and one of the biggest attractions is Zooballoon that rises up 400 feet above the animals. My daughter really wanted to get on the balloon but we didn't have the time during our visit.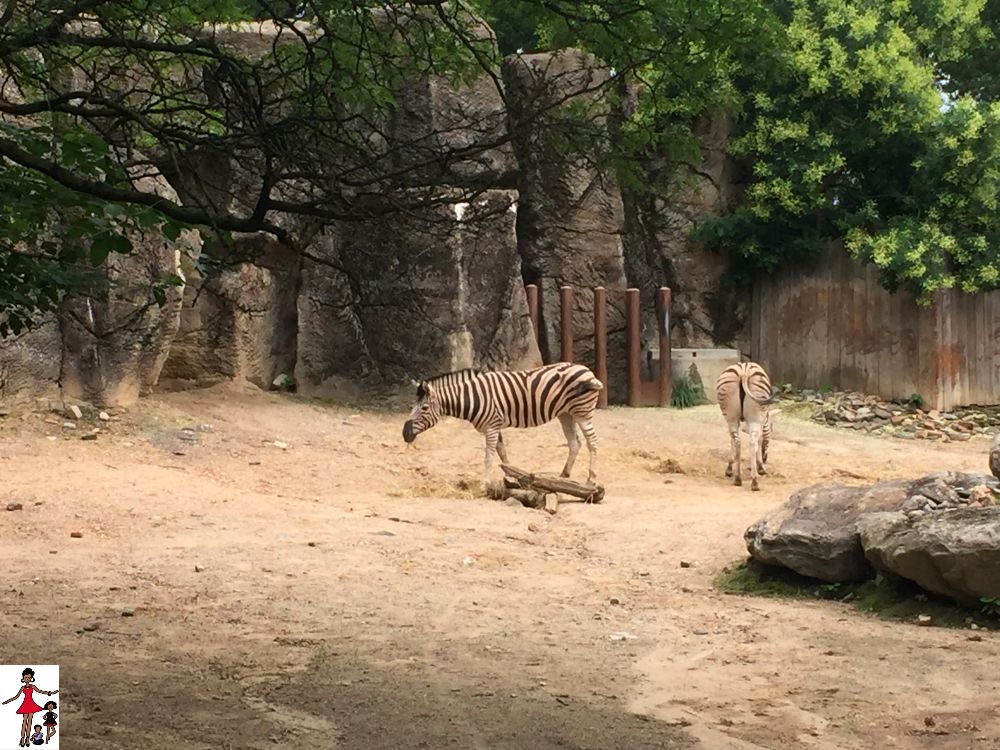 [Tweet "#TravelTip Head to the #PhillyZoo earlier to avoid afternoon crowds #VisitPhilly"]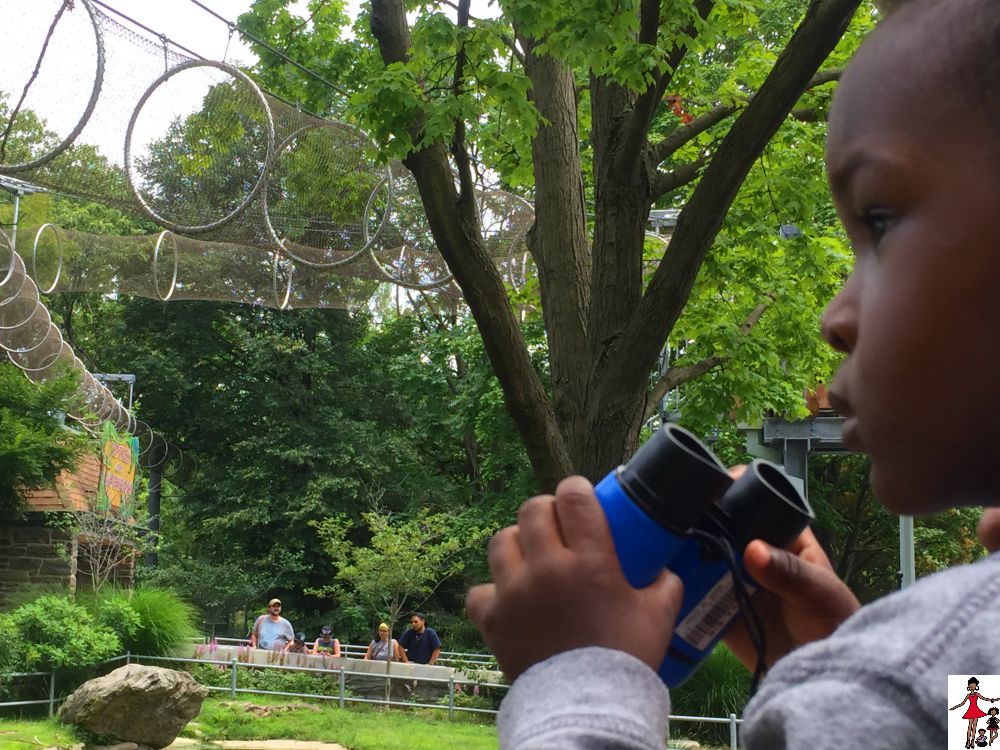 4 . Visit Independence Hall 
Philadelphia is full of history and one of the most significant historical sites is the Independence Hall where the U.S Constitution was shaped. We were able to schedule tickets for a tour of the Independence Hall. It was a very interesting experience, our tour guide was a very sarcastic Park Ranger who had my husband and I laughing. My kids are still very young to really understand so I will definitely take them back again as they get older.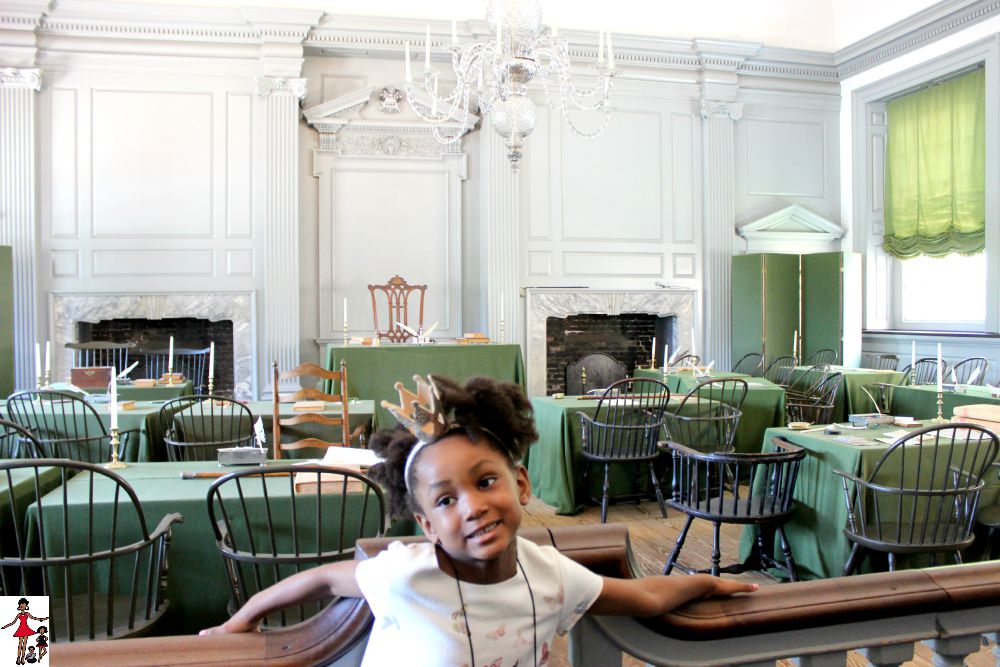 5. Check out the Liberty Bell Center
Just across the street from the Independence Hall is the Liberty Bell.  You can visit these two on the same day along with horse and carriage ride. Besides the bell, we were able to view historical documents and learn the ways in which American liberty have influenced other world leaders.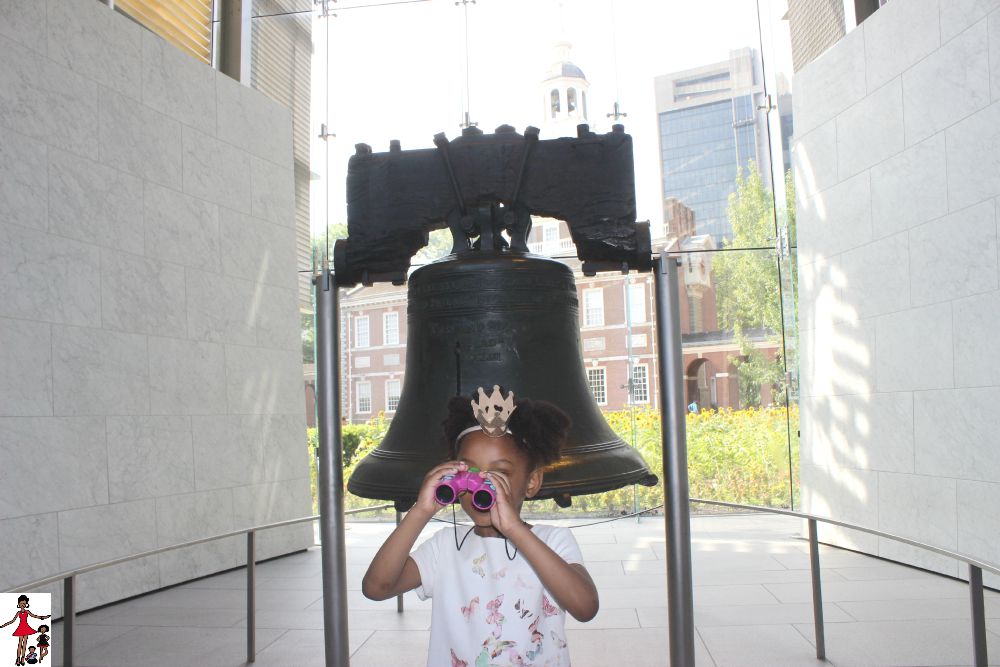 6. Visit the Eastern State Penitentiary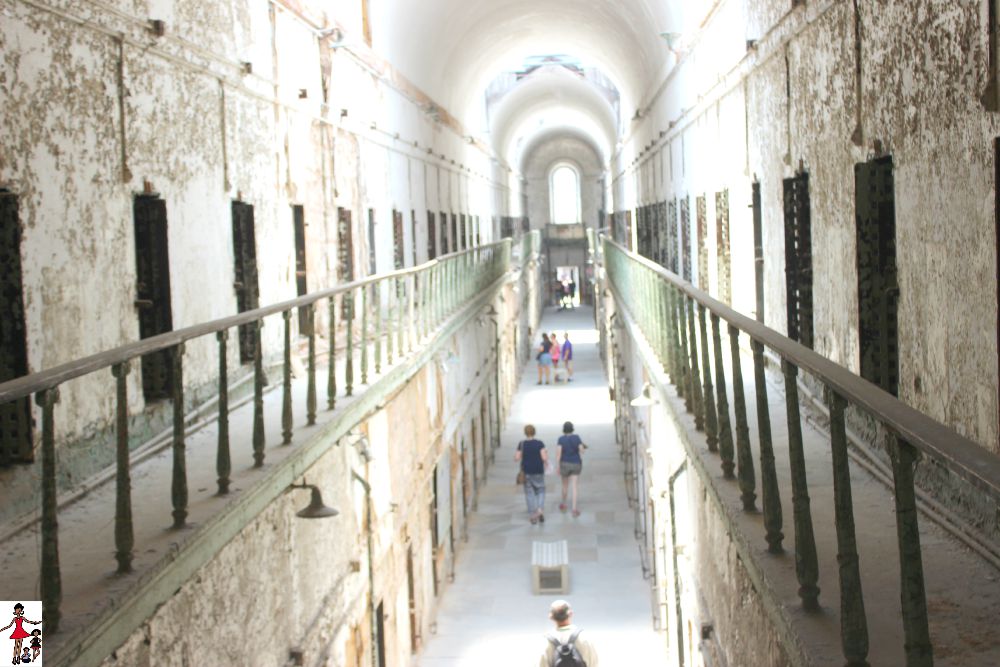 By far one of the most intriguing attractions in Philadelphia is the Eastern State Penitentiary. Another historic site and a great way to teach kids about the penal system as well as the hub and spoke architecture style. Most modern prisons were built based on the Eastern State Penitentiary model. There is an audio tour of the prison which helps you to really understand the history of the space.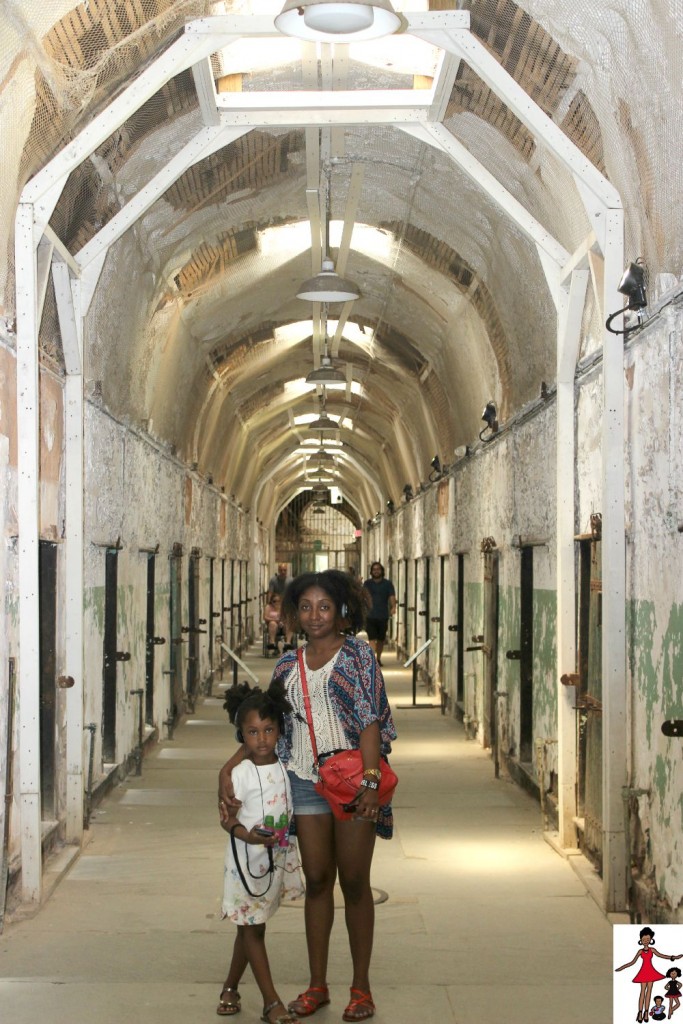 Initially, The Princess Fairy was intrigued yet a little scared but once I explained more about the prison to her she was fine. I would suggest educating your kids a bit before taking the tour. Also, avoid going on a really hot day. It was 90 degrees the day that we went and since it's basically ruins, there is no air conditioning so that made the tour very uncomfortable.
7. Relax on the Moshulu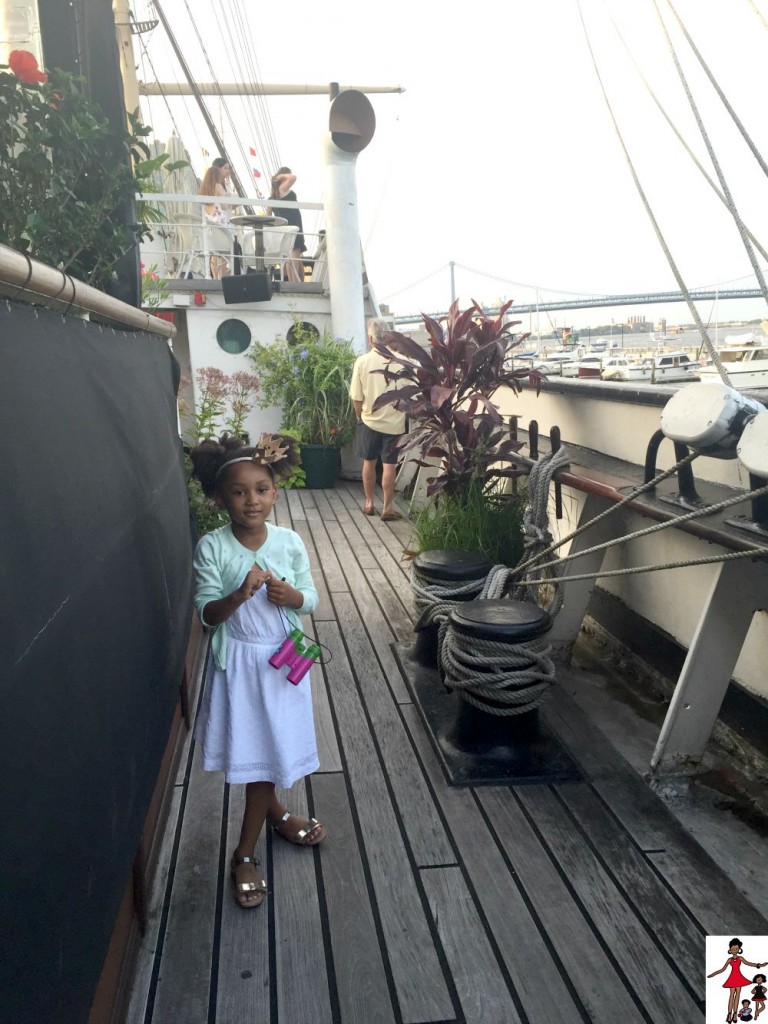 Sightseeing and exploring new cities is fun but nothing is better at the end of the day than to relax in a beautiful fine restaurant. After a long day at the zoo, we got dressed and headed out to the Moshulu for dinner. The Moshulu is a restaurant aboard a beautifully restored ship docked on Penn's Landing which is on the Delaware river. The scenery is gorgeous and the food was delicious, I ordered the crab cakes and really enjoyed it.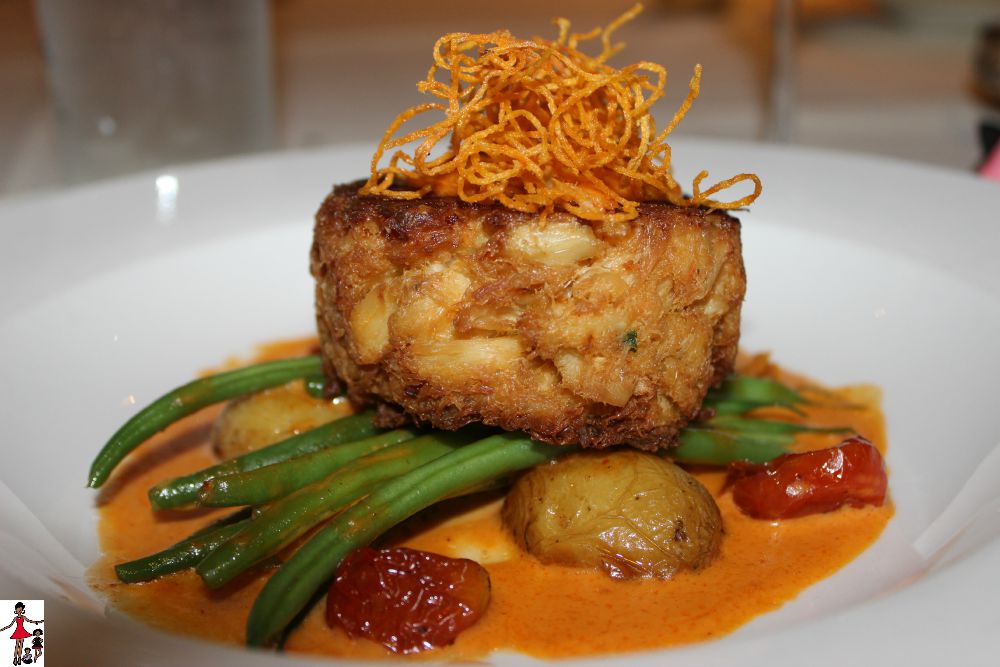 We got to have dinner on the captain's table in a private room on the ship but my favorite time was relaxing on the deck with my family enjoying the evening breeze. I would highly recommend eating at this restaurant while in Philadelphia.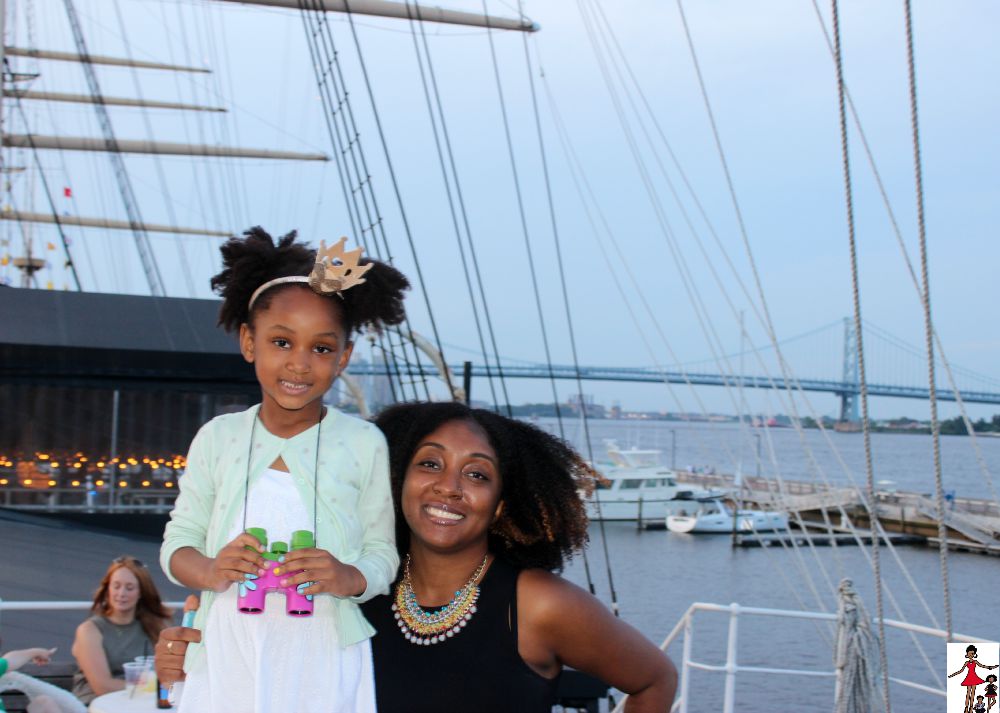 So, that's 7 fun things to do with your family in Philadelphia. Recapping all the fun that we had in Philadelphia makes me want to head back and explore the city some more.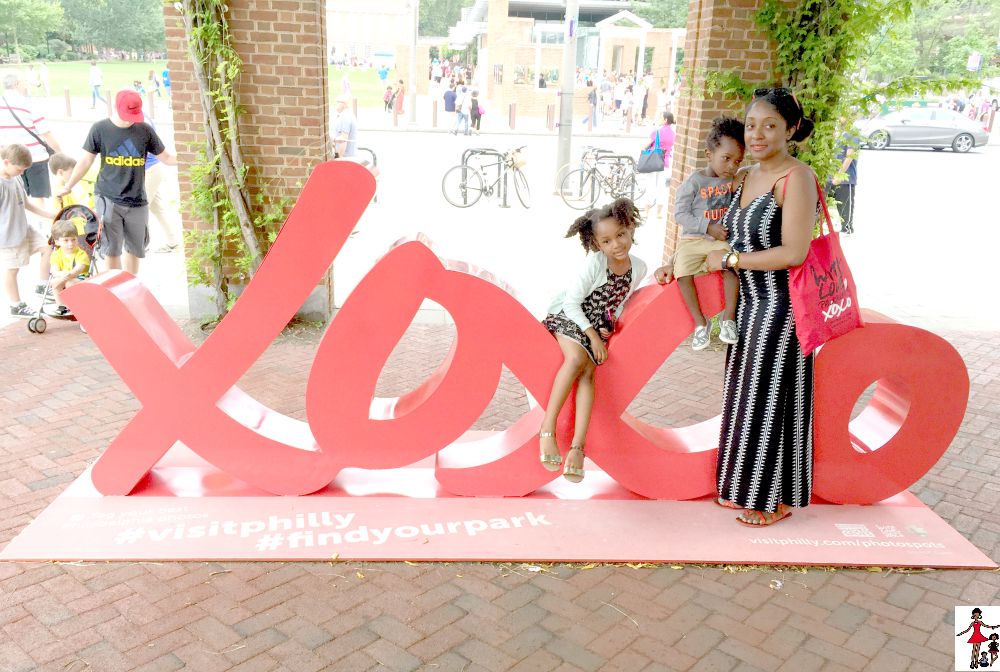 Our family trip was sponsored by Visit Philadelphia however all opinions expressed are my own. You can find tons of helpful information for planning your family vacation to Philadelphia on their website.
Are you planning to visit Philadelphia with your kids?