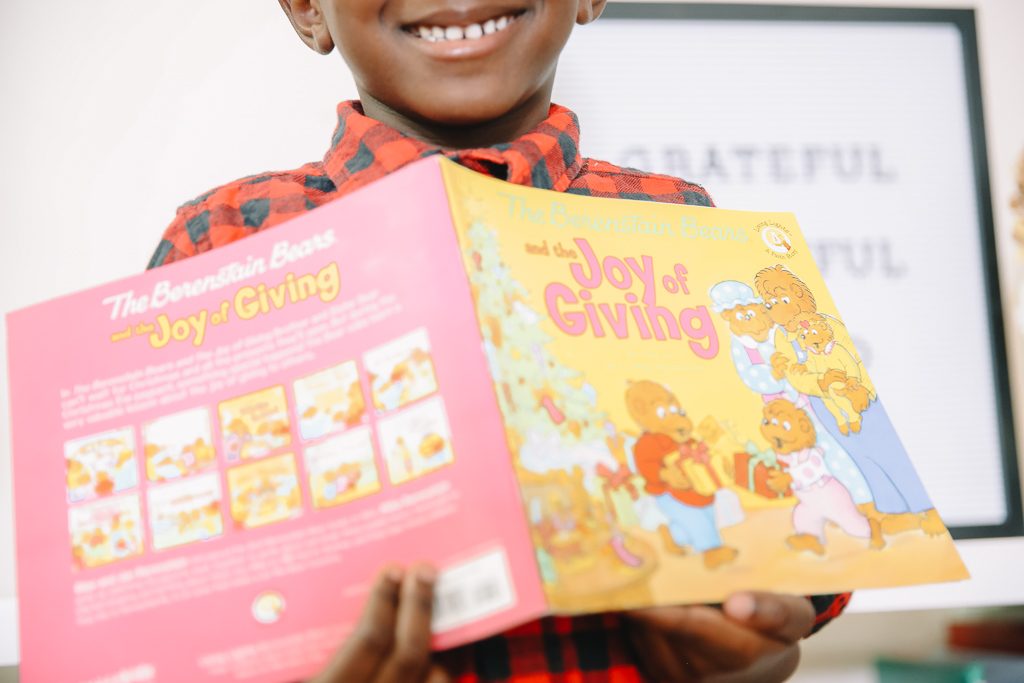 This post is sponsored by Zonderkidz. As always, all opinions are my own.
While many parents love to brag about how well their kids are doing academically (there's nothing wrong with that) I'm more proud of how kind my children are. My kids never miss an opportunity to help someone else, especially children who are younger than them — even before they had a baby sister. I think it's essential that as a community we look out for each other more and I recognize that my power to change this lies in raising my three children with an understanding that there is joy in giving to others. Sometimes just trying to explain this to children can be hard, so I wanted to offer a few ideas to teach kids the joy of giving:
Gratitude Practices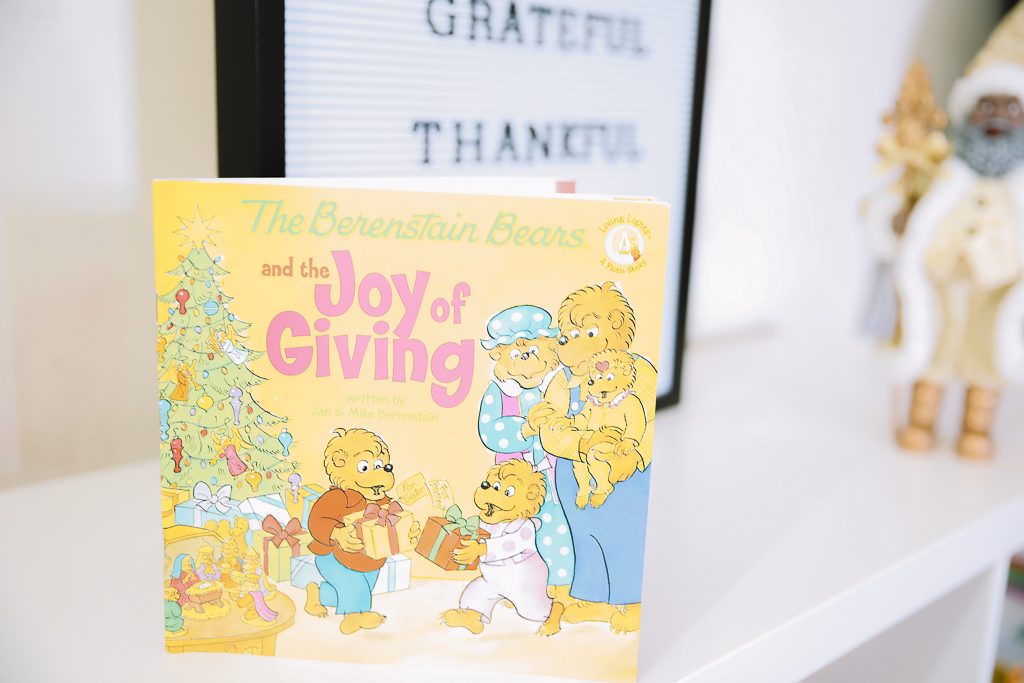 As I mentioned back in September, gratitude is a big part of my family self-care regimen. Every night at bedtime, we share one thing that day we're thankful for and one thing that made us happy. I started this gratitude practice with the kids to ensure that they grow up with a focus on the positivity in their lives and a habit of counting their blessings on a daily basis. Appreciating what they have makes it easy for them to give back to others.
Read books about giving.
If you ever want to teach a child a lesson, a storybook is one of the best methods to drive the point home. The Berenstain Bears and the Joy of Giving book is perfect for encouraging children during the holidays. The book follows the Berenstain Bears cubs, Brother and Sister, as they prepare for their Christmas Eve pageant and shop for each other. They're initially just thinking of themselves, but on Christmas Day, they feel the spirit and experience the joy of giving instead of receiving.
If your children, like mine, are preparing to participate in Christmas concerts at school or church, they will be able to relate to the story. They might even be inspired by the Berenstain cubs who chose to give their money to the less fortunate instead of spending it on themselves. My favorite line from the book is when Brother says: "We receive an awful lot, so it's time we gave some of it back" which is true for so many of our kids. You can get the book for your family's library here.
Donate Together
My kids are tall, and they're growing fast, and it feels like I constantly have to buy them new pants as their ankles become visible quickly. I always ask them to help me pack clothes they've grown out of to donate so that they become used to giving back. Sometimes my older daughter would say she doesn't want to stain a cute outfit because she wants another kid to get it. Toys are harder as they get attached but I'm working on helping them to let go and give back especially this season, but I've noticed that they like to go with me and put the toys in the baskets. It gives them so much joy.
How do you teach your kids to give back during the holidays?