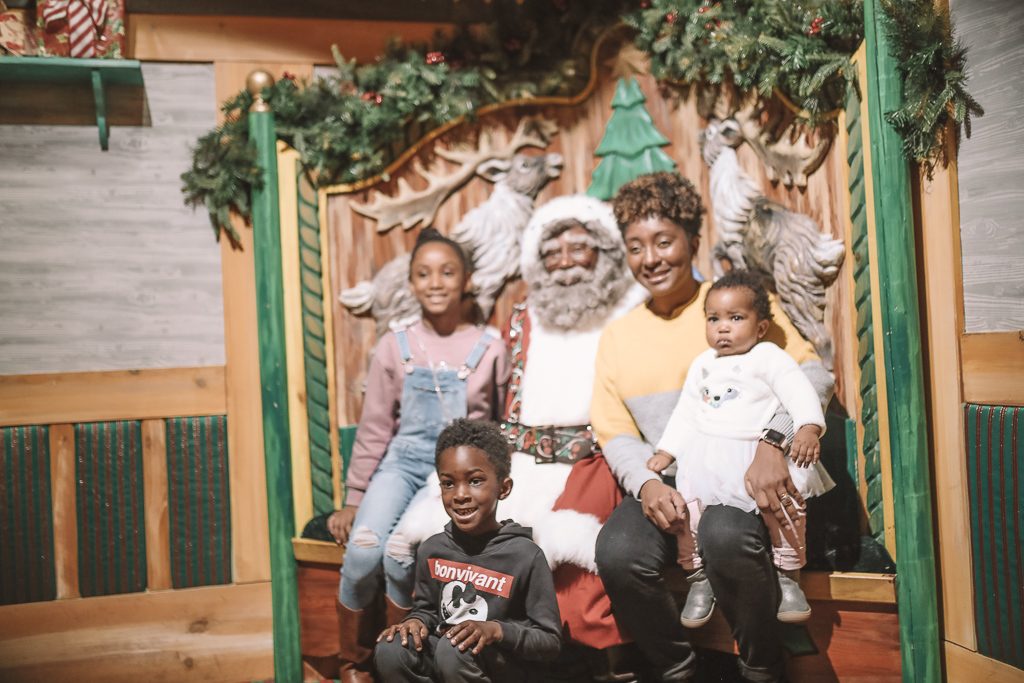 I knew there was a black Santa at Macy's Herald Square Santaland because I saw moms on social media posting photos with him but I wasn't sure how my family could meet him.  Then I saw this video from The Root and I learned all that I needed to know, there is a code name for the black Santa, all I needed to do was ask for Mr. Claus. I wouldn't lie, it sucks that we need a code name for a black Santa but I like having an option that looks like our family  (there is a Latino Santa too).
Yesterday,  we decided on a whim at 3:00 pm after we finished laundry to take the kids to meet Mr. Claus. I made reservations for us online and we hopped on an LIRR into the city. We arrived at Santaland, on the 8th floor of Macy's Herald Square at 5:56 pm and one of the elves checked us in and told us to join a line. We were definitely a little disappointed that we had to stand on a line after making reservations and contemplated leaving but ultimately decided to stick it out.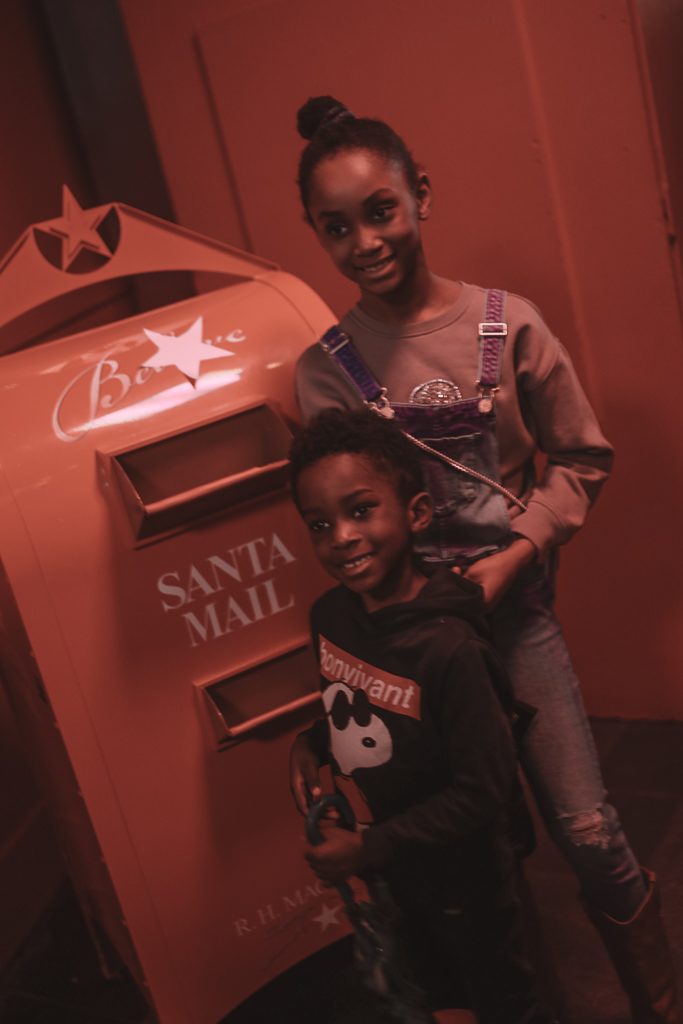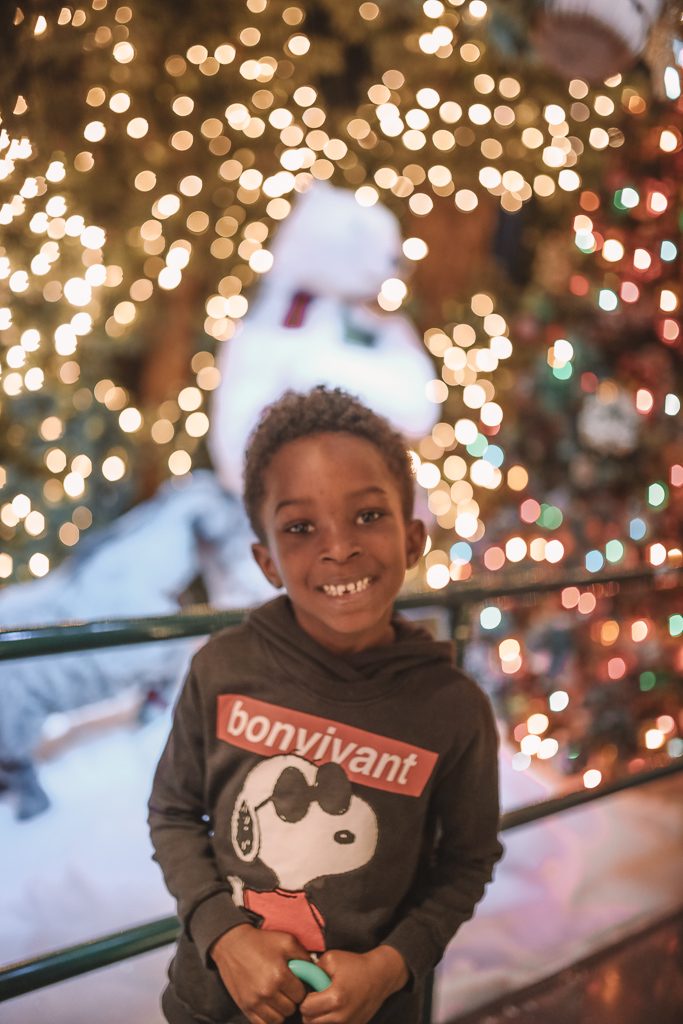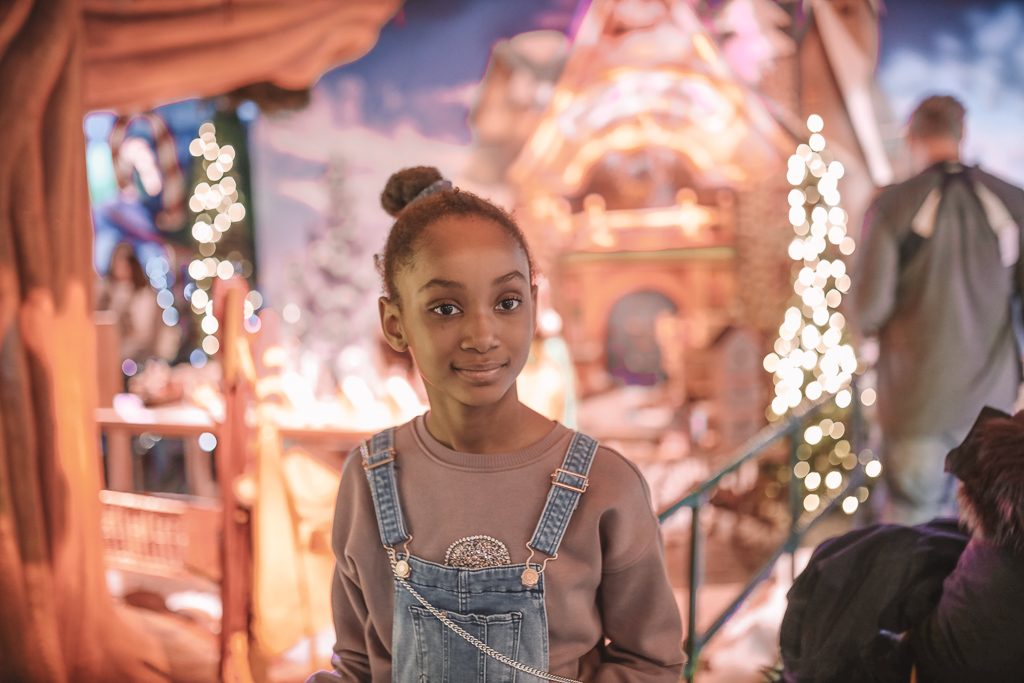 When we made it into Santaland the kids were mesmerized by Santa's workshop, the gingerbread houses, and Santa's sleigh. We made our way to the gatekeeper who we told the code word,  we wanted to see Mr. Claus and he pushed a button that called a really fun and happy elf (think Buddy from the movie ELF).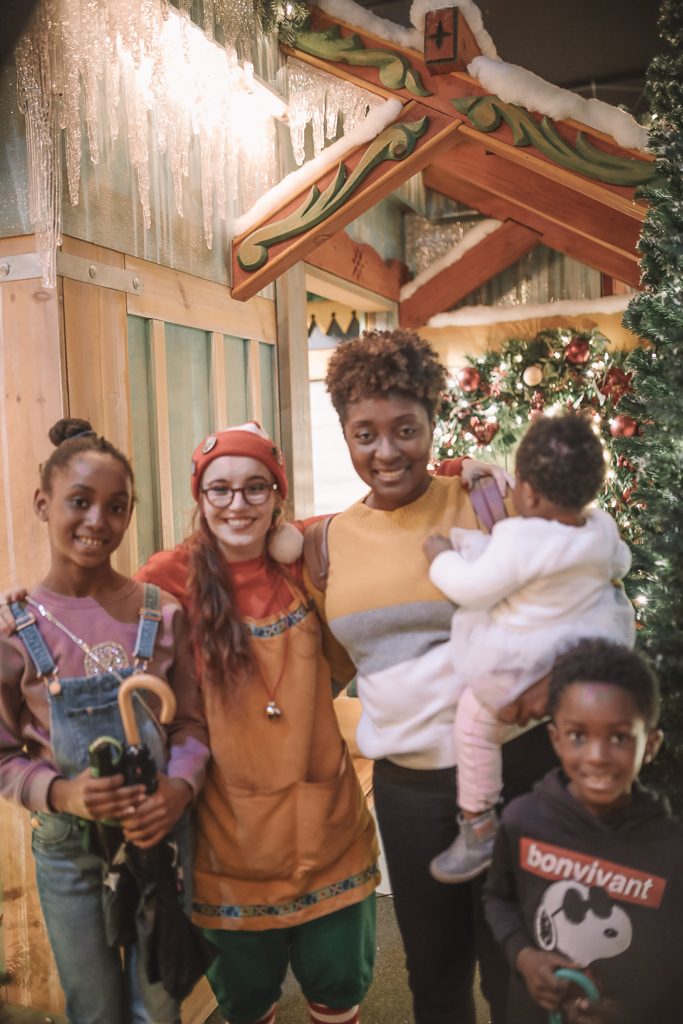 Our elf walked us to meet with Mr. Claus, a chatty Santa. He asked the kids what they wanted for Christmas and they played along by telling him the first thing on their holiday wish list. My daughter asked for a unicorn and my son asked for a Black Panther toy, the baby didn't answer but he joked that he understood her.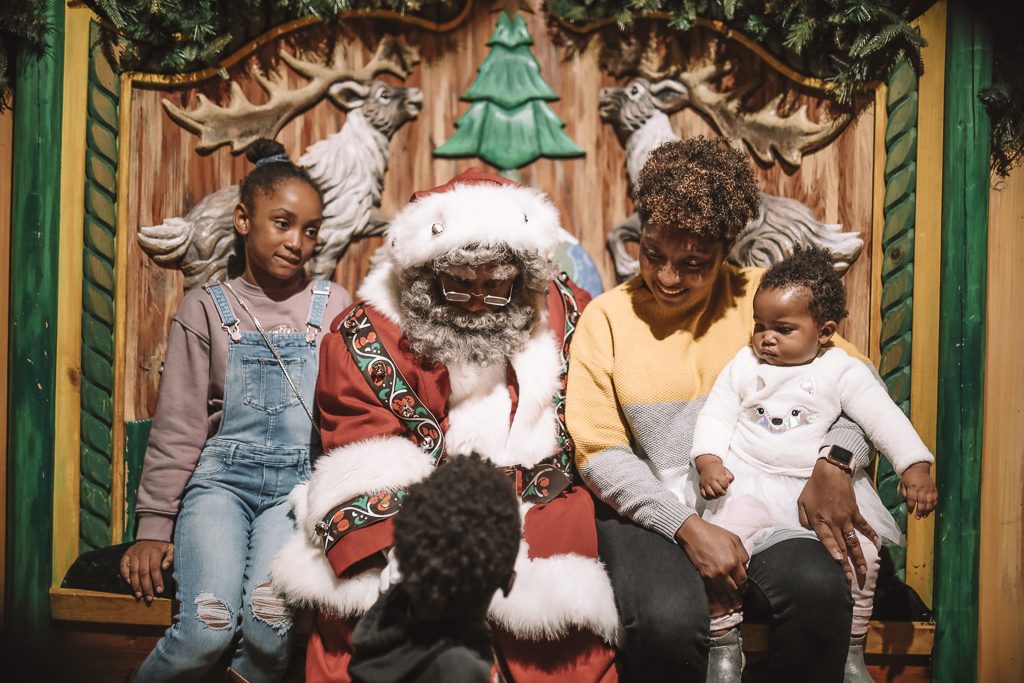 We got photos with our personal camera and phones as well as purchased photos from Macy's, purchasing photos are optional so you don't have to pay for them if you don't like them.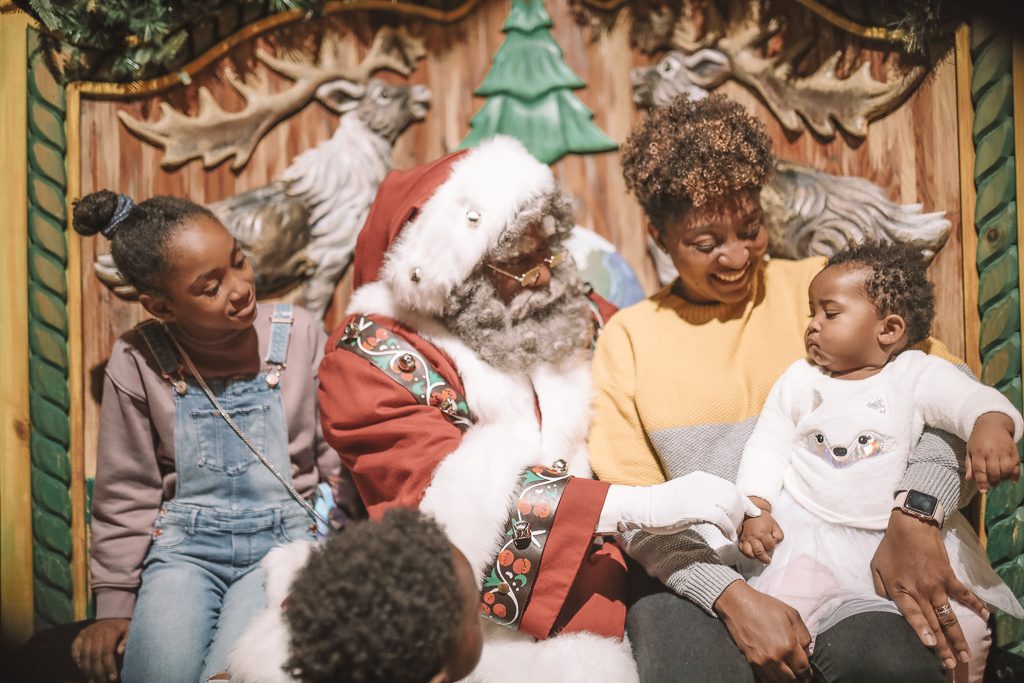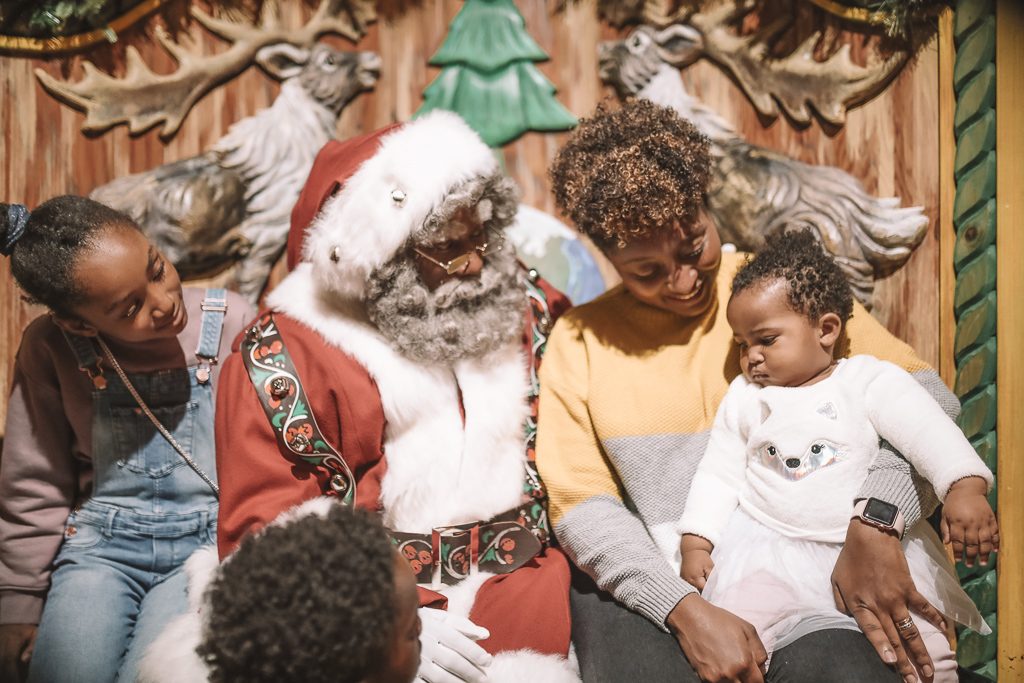 ps: If you're planning to visit Santaland elves recommended that the best time to visit Macy's Santa Land this holiday season is during the week, during the day while most kids are at school. If that's not an option for you like it wasn't for us, weekday evenings are your next best bet.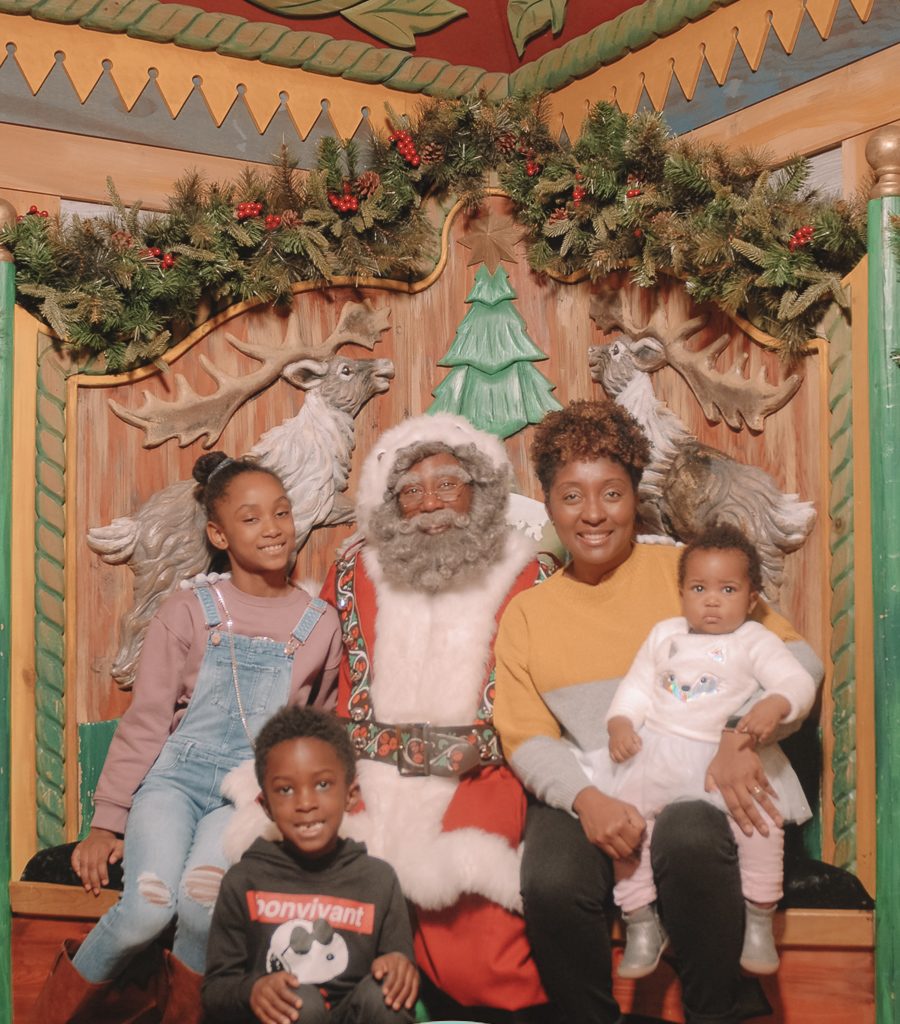 Have you taken your kids to see Santa yet?
You may also like:
Holiday Gift Guide: Children's Books with Black Main Characters