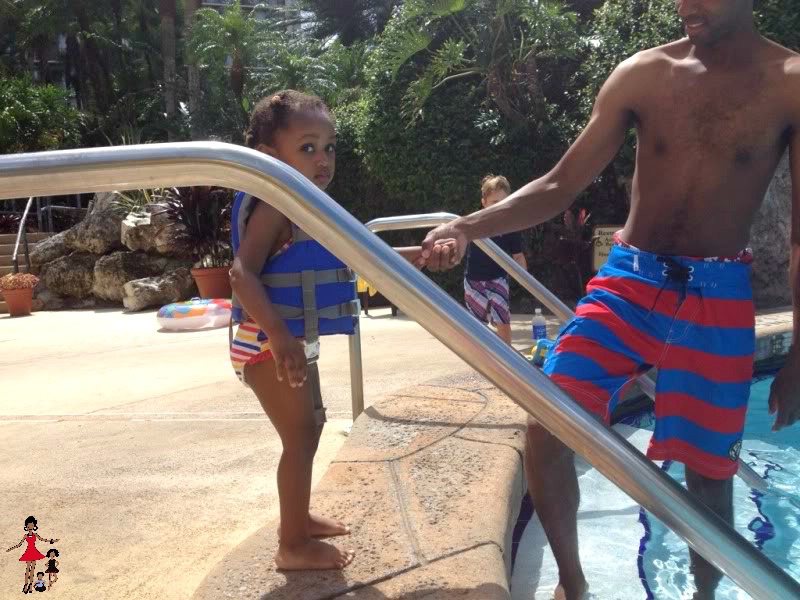 Growing up in the Caribbean, it was customary to head to the beach on Sunday afternoons after lunch. One Sunday in particular, I went to La Sagesse Beach—one of the most beautiful beaches in Grenada—with my family. My cousins and I were having a blast playing with a ball in the water, I was standing with my back towards the ocean with water up to my waist. I felt really safe because I was still very close to the shore but as my older cousin threw the ball to me, I felt a huge wave come in and the water covered my entire body with the current pulling my small body further into the ocean. For a few seconds, I couldn't see anything but I could hear my family trying to find me in the water. The scary part was that I couldn't find the strength to pull myself up, thankfully my aunt found me and pulled me out of the water. It was such a scary moment, I remember sitting on the sand and crying for a few minutes, shaken up by the experience not even interested in playing anymore.  After this, I got really scared to get into the water at the pool or the beach out of fear that the same thing would happen to me again.
[Tweet " It was such a scary moment, I remember sitting on the sand and crying for a few minutes"]
Prior to that awful Sunday, I was confident that I was going to learn to swim on one of our frequent trips to the beach but I soon found myself too fearful to even try. As I grew older, most of my friends were able to swim and had fun doing water sports while I had to sit back on the sand where I felt safe. It was so bad that even after taking swimming lessons for a couple of months, I didn't learn to swim even though all the other kids in my class learned. 
It's not about me anymore.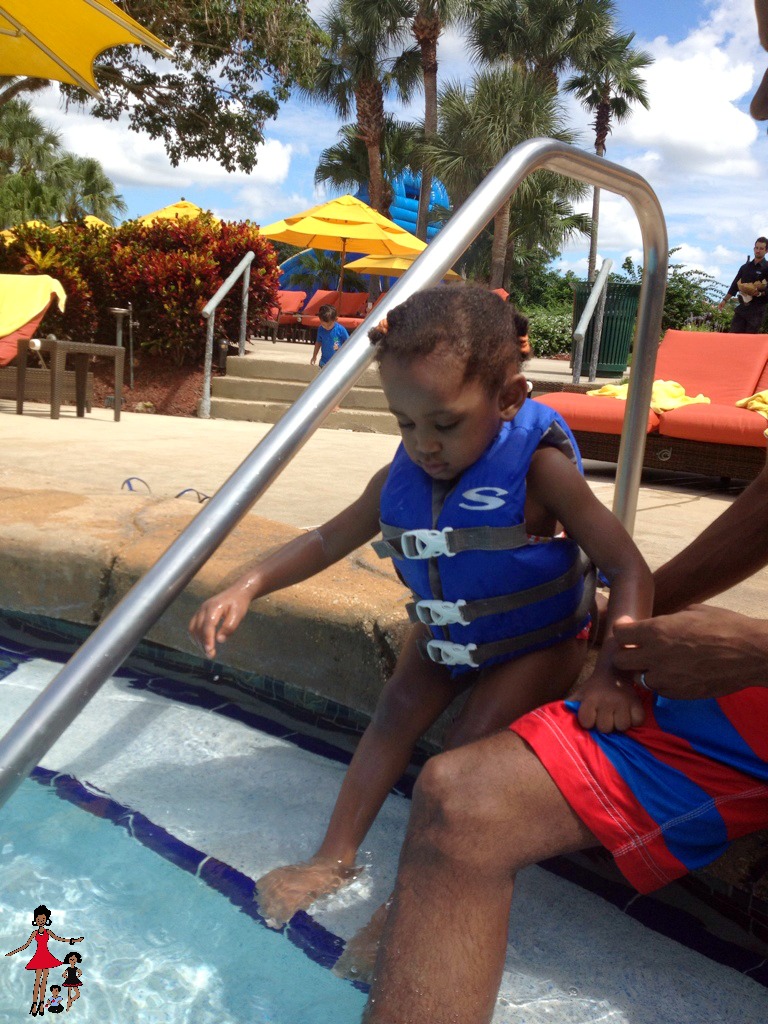 Anyway, the reality hit me a few years ago that I needed to change my mindset from fearful to educated for my family. Even if I didn't make learning to swim a priority for myself, I knew that I had to ensure that I made it a priority for my children to learn this important life skill.  My wake up call came when we were on vacation hanging out by the pool. My daughter was two years old at the time and playing on the side wearing a life vest when another kid her age came by and jumped into the water and swam around.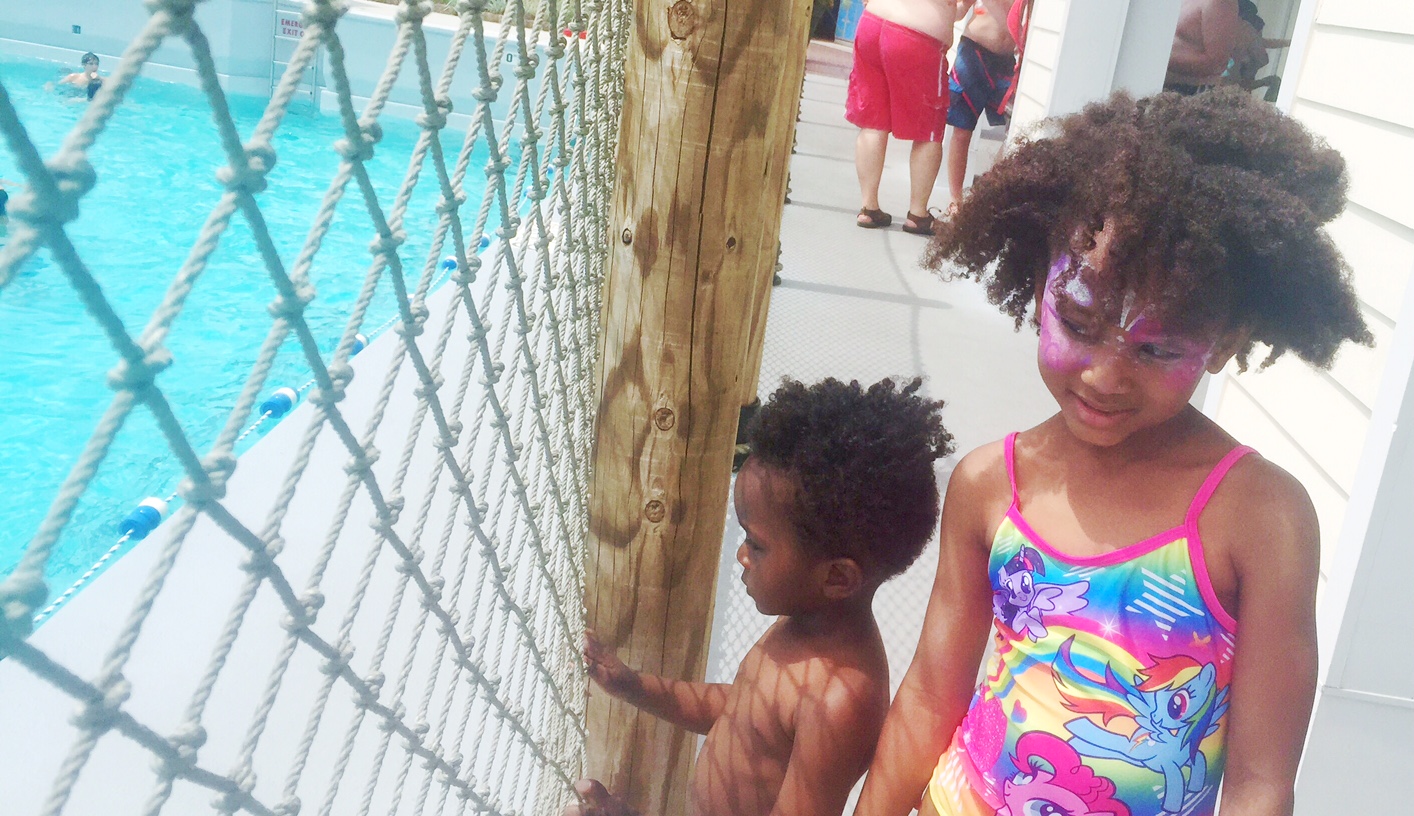 Honestly, I was taken back so I started to chat with her mom and she told me that her daughter was swimming since she was a few months old. In that moment, I felt terrible not because this kid was able to do something that my daughter couldn't but because making sure that my daughter learned this  important life skill—swimming— didn't even cross my mind. I knew that was mostly because of my own fears and I didn't want to transfer that fear to her. A few months later, she started taking swimming lessons and this summer my son and I will be taking lessons too.
Moms, if you have had similar experiences or fears, I want to encourage you to check out The ZAC Foundation which was founded in honor of a 6 -year-old boy, Zachary Archer Cohn who passed away after his arm became entrapped in a pool drain.
The ZAC Foundation offers many different resources including water safety tips,water safety classes, and a cool children's book called The Polar Bear Who Couldn't, Wouldn't Swim. The book is written by The ZAC Foundation co-founders Karen and Brian Cohn, and follows the journey of a young polar bear named Zeke who is afraid of the water and refuses to swim. He leaves his home in search of other animals who do not swim, and ends up finding that he can enjoy the water if he follows the ABC and D's of water safety, while learning a valuable lesson about facing his fears with a positive attitude. 
The ZAC Foundation also partners with recognized community programs like the Boys and Girls Club of America, The YMCA, American Red Cross and the Centers for Disease Control. They offer ZAC Camps for parents and children of all ages (birth to teenagers) mainly targeting children ages 5-9. If you have a backyard pool or plan on spending time at the pool with your family this summer, take a few minutes to watch The ZAC Foundation drain entrapment video.
[Tweet "Learn the ABC's of #watersafety to keep your kids safe this summer"]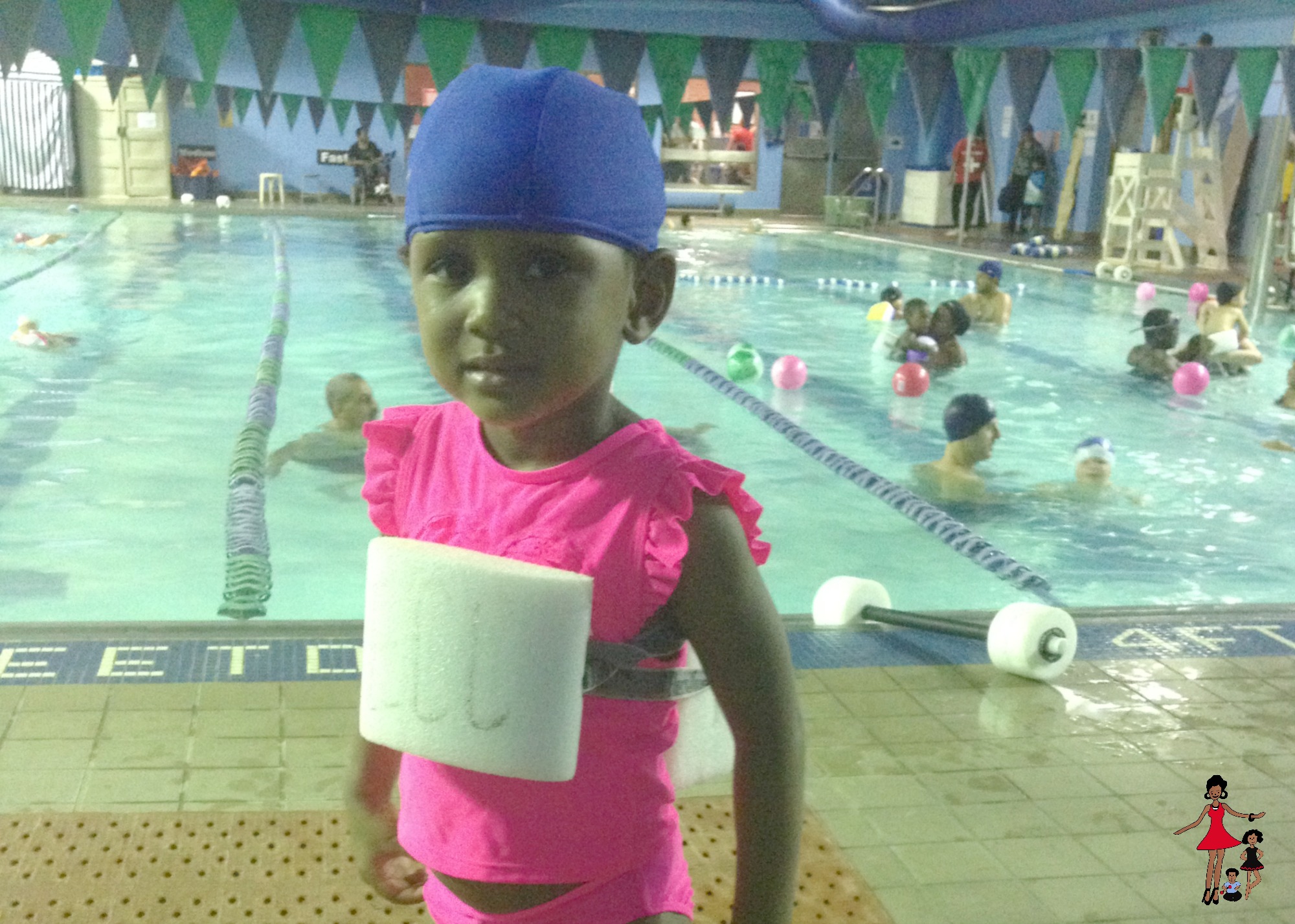 Water Safety Tips To Remember
Below are the ABC's of water safety according to The ZAC Foundation. Please read and pass along to other parents.
ADULT: Never let children be alone near or in a pool, ocean, lake, or river. Children should be taught to never swim without an adult present.
BARRIER: Have a four-sided fence that goes around your pool with a self-locking gate.
CLASSES: Kids and adults should take safety classes like swim lessons and CPR.
DRAINS: ALL swimmers should stay away from all pool and spa drains to avoid becoming trapped by the suction. Drain Safety What is drain entrapment? An entrapment occurs when a person or an object attached to a person, like ornamentation on a bathing suit or long hair that is not pulled back, is sucked into a pool or spa drain and becomes stuck by the drain's force. How do you prevent an entrapment? Have drains regularly checked by a licensed maintenance professional. Shut down the pool or spa immediately if the drain cover becomes loose or falls off. No one should enter the pool or spa area until a licensed professional repairs the drain cover. Install an emergency pump shutoff system and anti-entrapment drain covers on your pool systems.
Giveaway
Enter to win one of The Zac Foundation 15 fun kits valued at $50. Winners  will be notified no later than June 20th by Clever Girls.  You can enter at any time between today and June 13th at 9:00pm PST. To enter, you must be at least 18+, a US resident and there will be only one winner per household.
This prize includes:
The ZAC Foundation Children's Book: The Polar Bear Who Couldn't, Wouldn't Swim

Beach towel

Wristband

Water Watcher Card
What steps are you taking to ensure that your kids are safe around water this summer?
I was selected for this opportunity as a member of Clever Girls and the content and opinions expressed here are all my own.