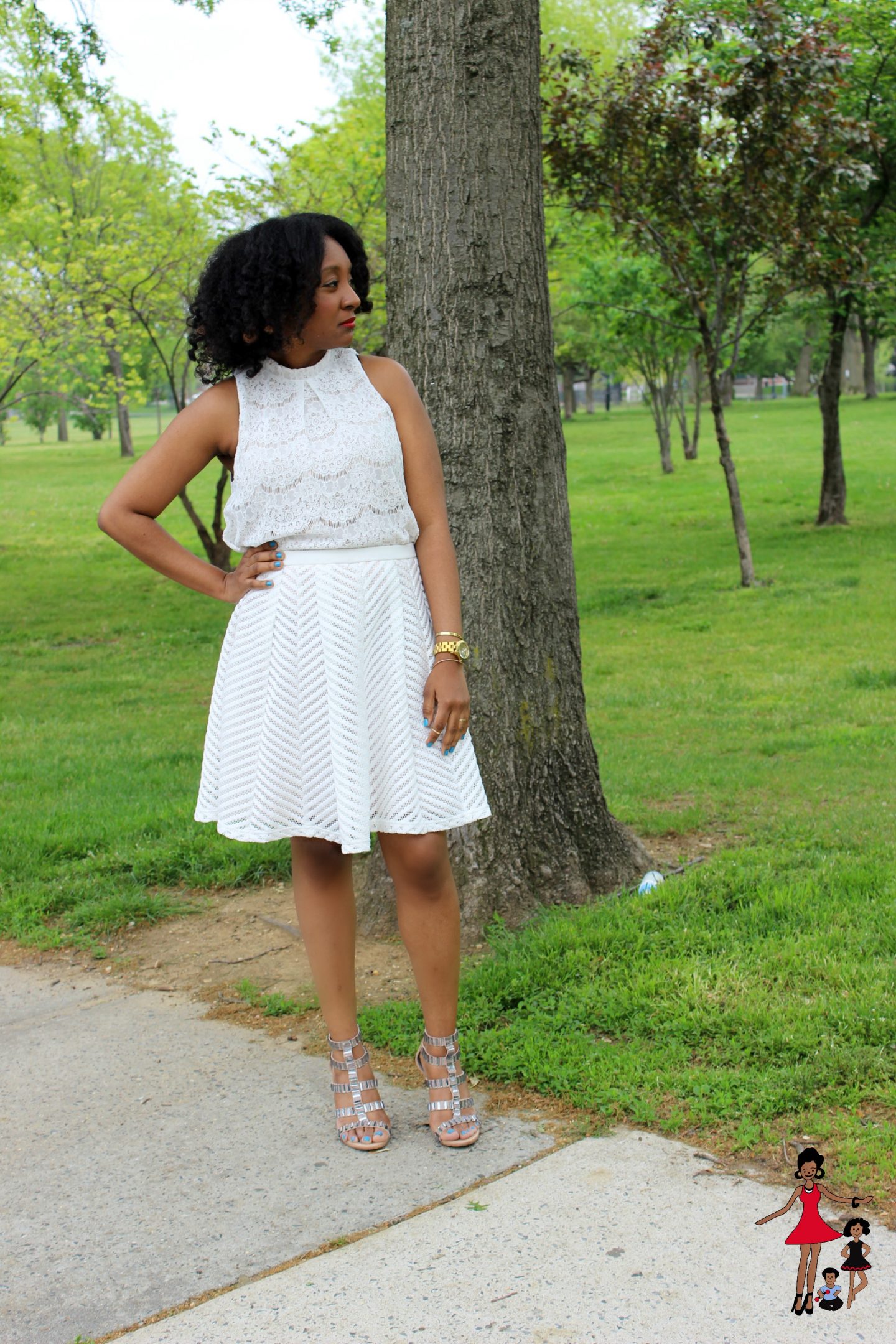 [Tweet "Let's break some fashion rules and wear lace with lace!"]
I remember a few years ago there were so many rules of what to wear and what to not wear together. Most people played it really safe and stayed within these restrictions without so much as questioning them. Me on the other hand, I've always been willing to break a fashion rule or two, my first blog was even named Style Rebel. But those days are behind us, I've noticed that self-expression is really encouraged these days and I love that. If you're still a safe dresser, I want to encourage you to step outside of your comfort zone with this outfit as inspiration.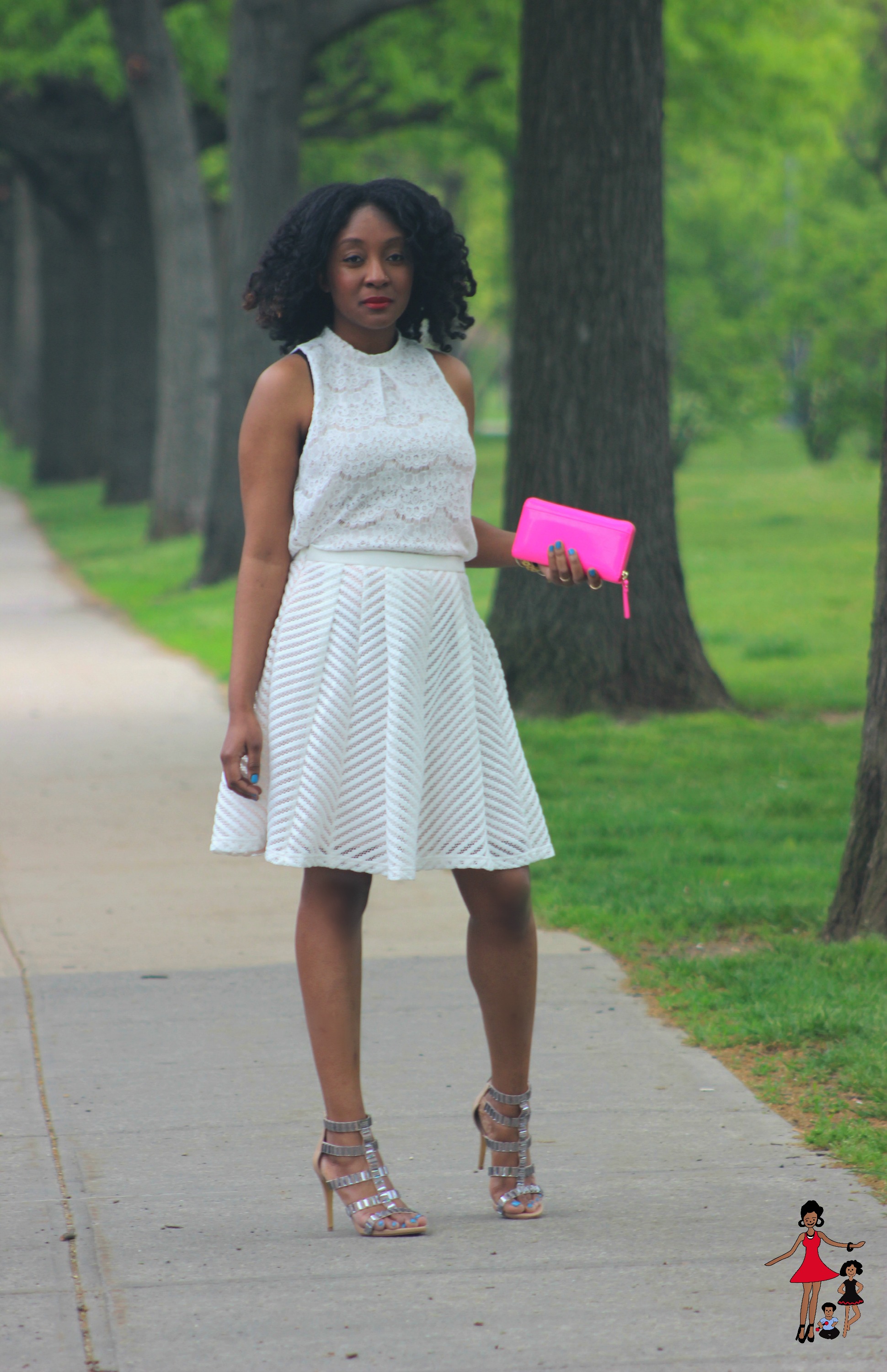 I did some summer shopping this week (shout out to my friends at TJ Maxx for the gift card) and I found these two gorgeous lace pieces.  The skirt was on clearance for only $20 and the top was around $17…a seriously great deal right? The quality of both pieces were really good because we all know that cheap lace is sometimes not very attractive.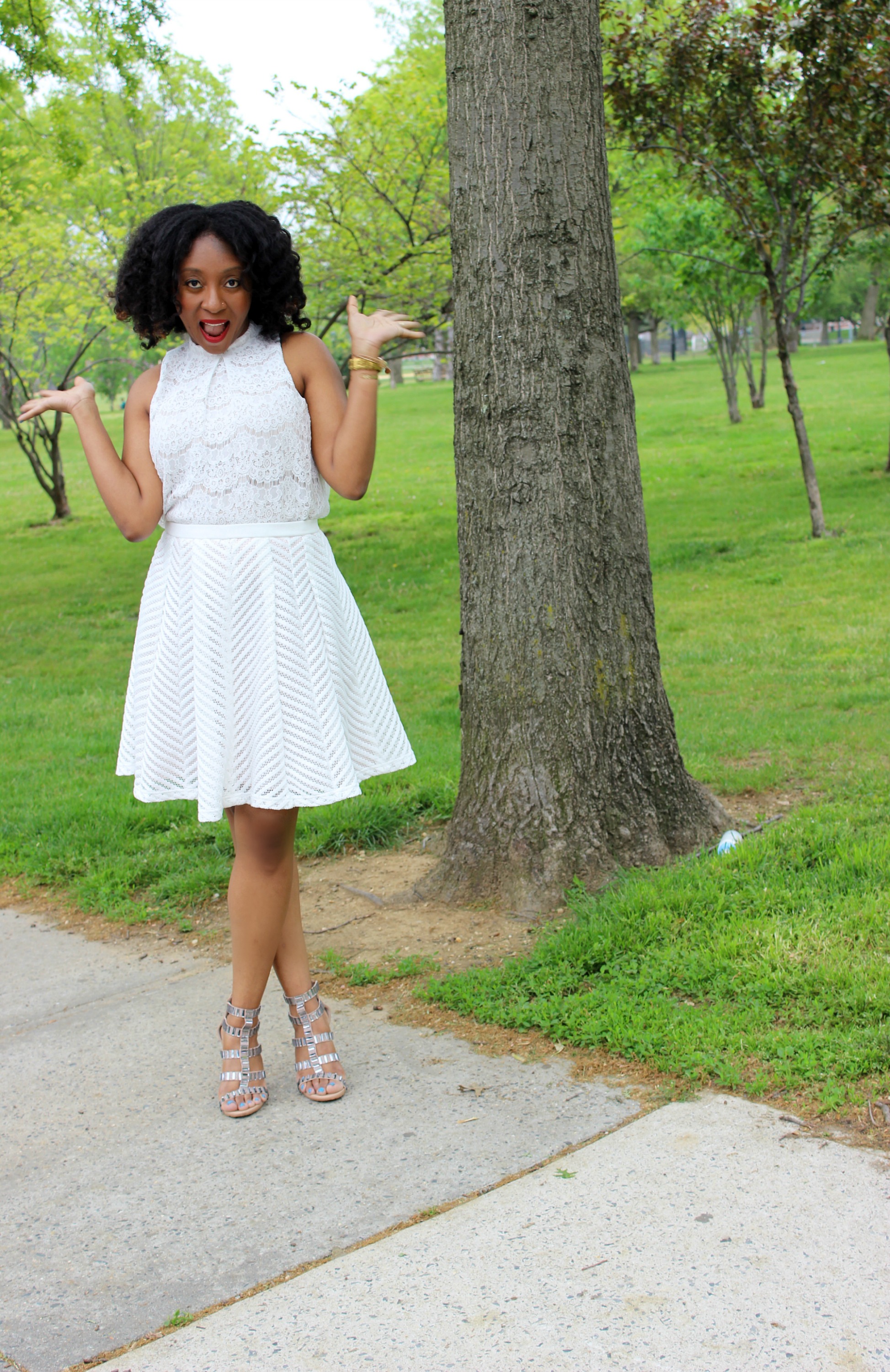 Anyway, I started to think about how I would rock them and almost immediately realized that they would look amazing paired together. Welcome to the world of mixing lace with lace.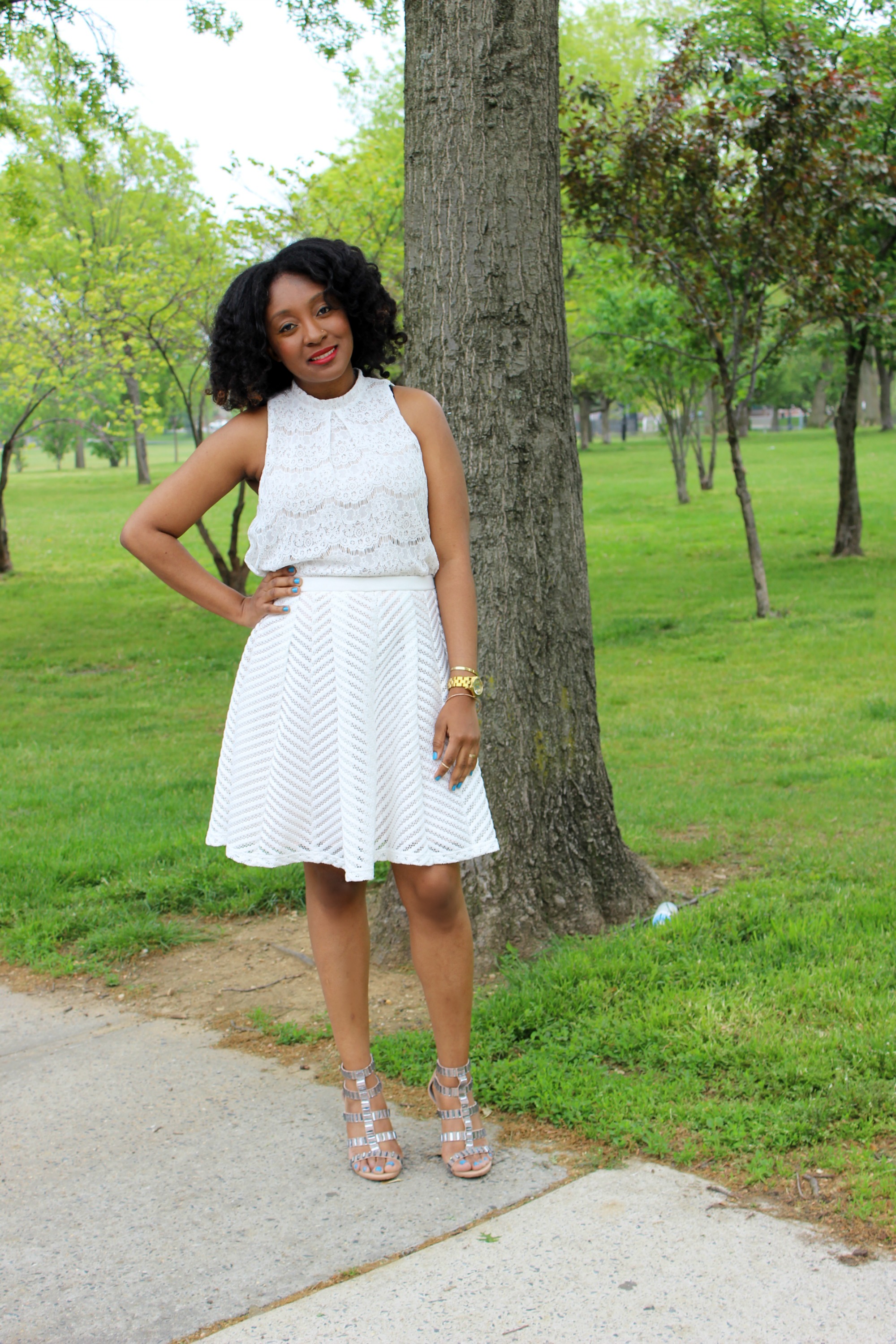 I love the way that it all came together. It's fun and unexpected yet the fact they both pieces are white (or is it off white?) the different lace patterns do not appear to be too busy.
I think the key to mixing lace pieces together is stick to a monochromatic palette. Imagine how confusing my outfit would be if the color combination did not complement each other.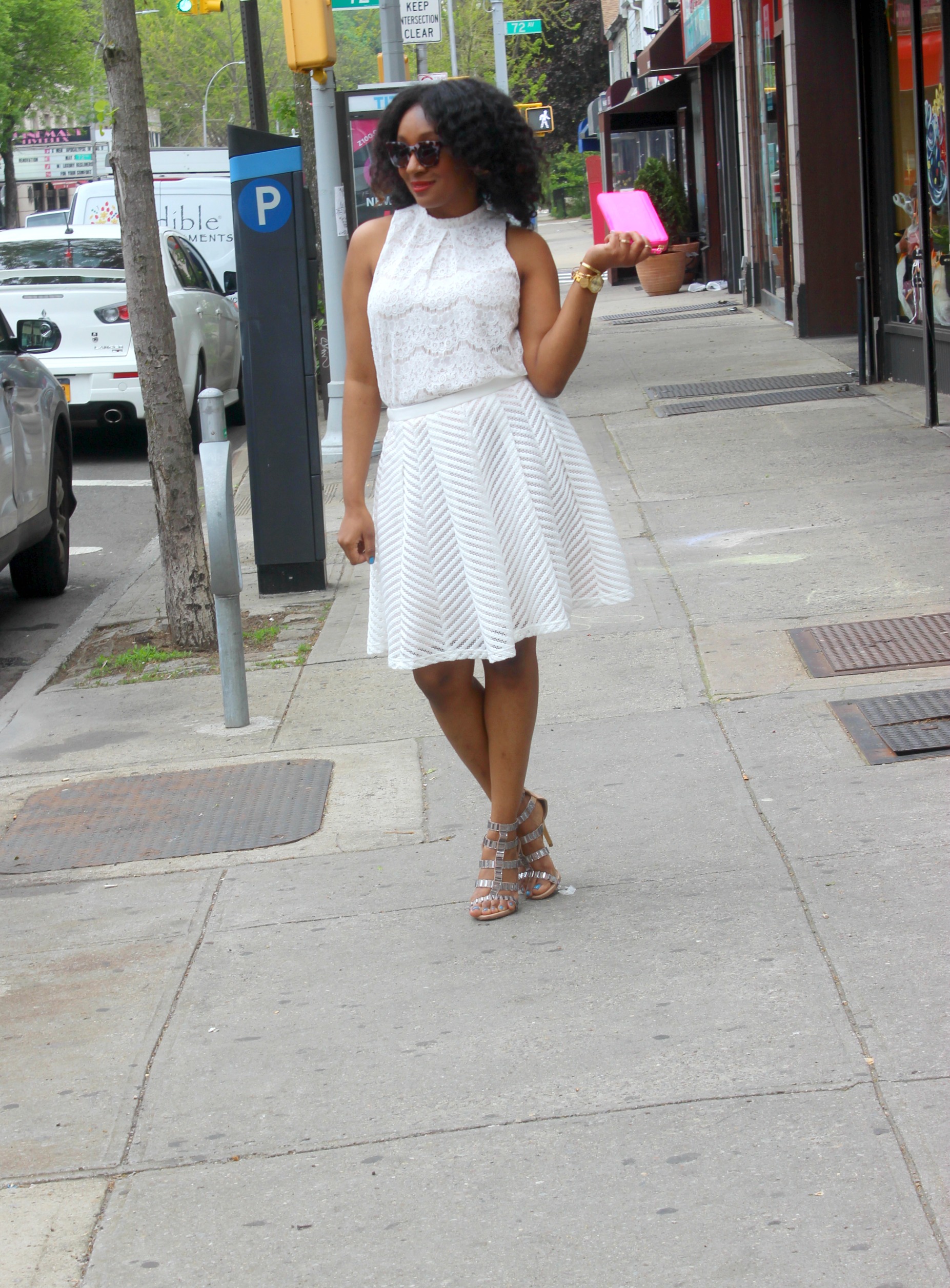 For my shoes, I went with these glamourous nude heels that I purchased at Steven Madden last summer and my clutch bag is actually a hot pink patent leather Kate Spade wallet that I also picked up at TJ Maxx.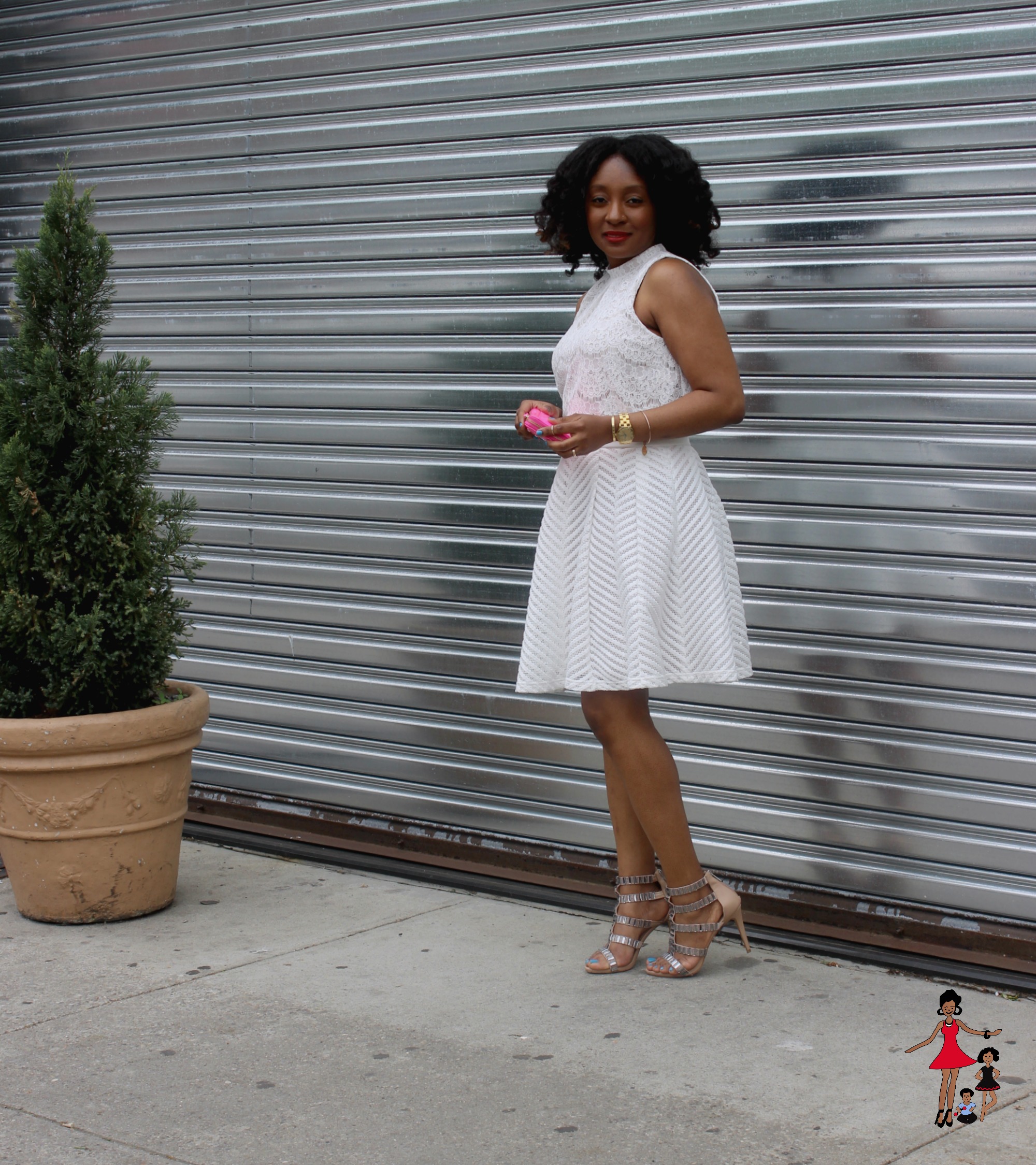 I think this look will be perfect for attending a graduation, baptism, brunch or even a wedding this summer. As beautiful as these two pieces look together, I am looking forward to pairing them with other pieces this summer and I will definitely share those looks with you.
Would you wear lace with lace?