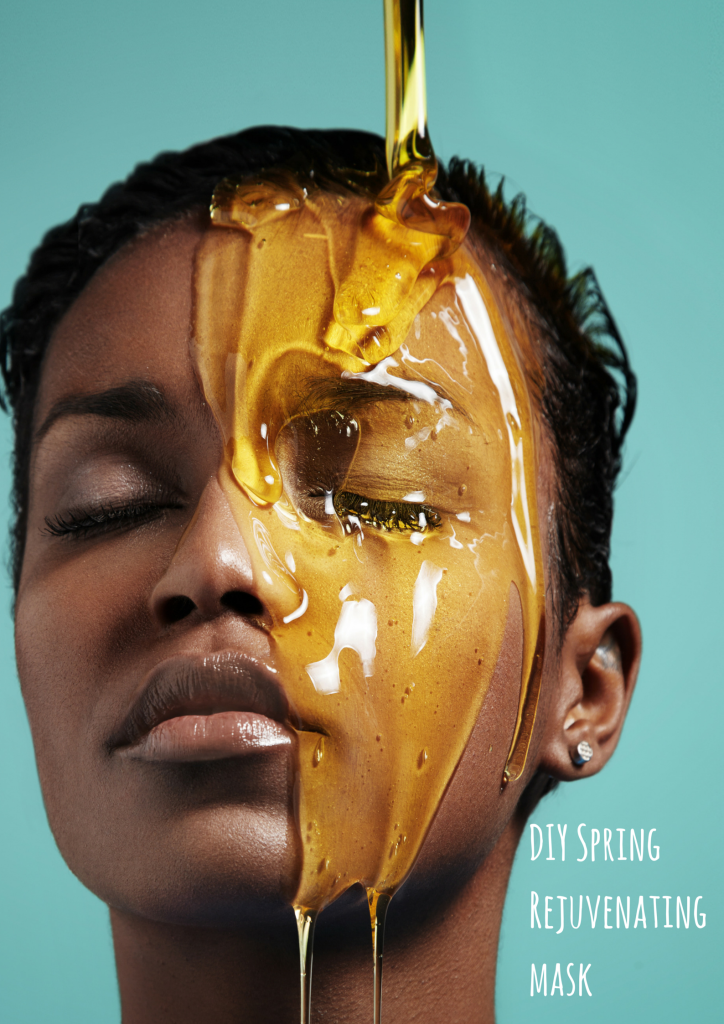 It's been a pretty harsh winter here in New York. As much as I tried my best to keep my skin moisturized it was still stressed by the strong winds, indoor heat and heavy winter clothing. So, last weekend I decided to treat my face to a rejuvenating coconut oil skin care mask to prepare it for the transition into the spring weather. I know that while the spring weather is mild my skin needed a boost to recover from winter. Lately, I've noticed that my skin responds really well to DIY masks so I decided to try one that I saw on Pinterest. So far, I've done this mask twice and plan to continue using it once or twice weekly. I've renamed it the Spice Girl Mask since I'm from Grenada, and well you know, we love adding spices to  everything!
 You'll need:
3 tablespoons Coconut Oil
2 tablespoons Honey
1 tablespoon Cinnamon
1/2 tablespoon Nutmeg
Stir all the ingredients together and then apply a thin layer to your freshly washed and dry skin. Leave it on for 10 minutes. Then remove gently with a clean warm face towel. This mask helps improves elasticity, moisturize, reduce scarring, and stimulate blood flow to skin. All necessary for gorgeous Spring skin.
I love the way this mask makes my skin both look and feel. Both times I used it, my skin was rejuvenated and my blackheads disappeared.
[Tweet "Let your skin say "Bye,Bye Winter!" with this rejuvenating coconut oil mask "]
Once you've done the rejuvenating face mask, you'll need to make a few changes to skincare routine to adjust to the new weather patterns. During the spring, we experience transitional weather which can be unpredictable at times. That's why it's really important at this time of year to be really observant of your skin and keep track of the weather.  If it's a chilly spring day, use a thick moisturizer and on warmer days use a lighter one. I like to use Clinique Dramatically Different Moisturizing Lotion on warmer days; it's a really light lotion that works well under my makeup. On colder days I use jojoba oil and/or Cetaphil cream depending on the condition of my skin.
Protecting our skin from the sun is really important. Days are longer, and we're spending more time in direct sun light. Too much sun exposure can be EXTREMELY damaging to our skin and can lead to premature aging and a host of other ailments. My favorite sunscreen lotions are Aveeno Protect and Hydrate and Clinique Broad Spectum.
Lastly, remember to keep your skin hydrated by drinking plenty water.
What's your spring skin regimen?