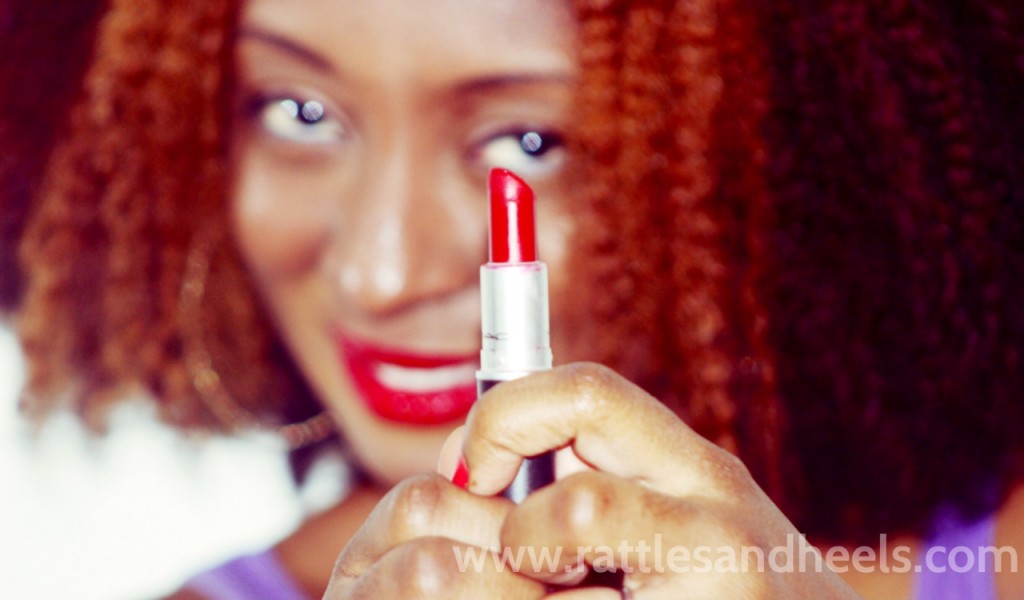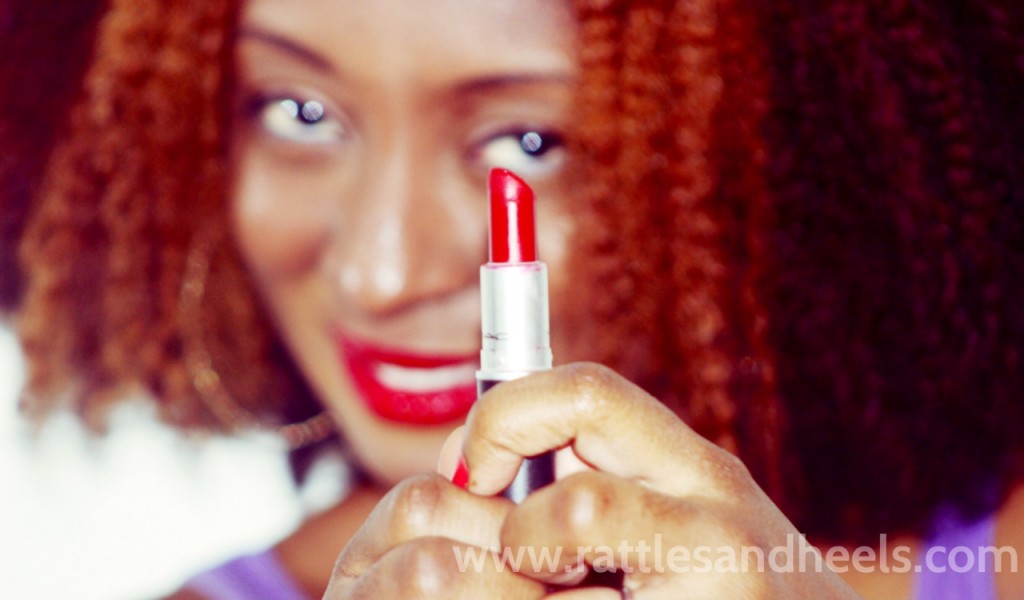 [Tweet "How to apply a bold lipstick"]
Bold Lips are all the rage this spring. Orange, pinks, and reds. Personally, I love a bold lip and I feel that when you find a shade that works well for you its a fantastic way to create a signature look for yourself that's memorable and trendy.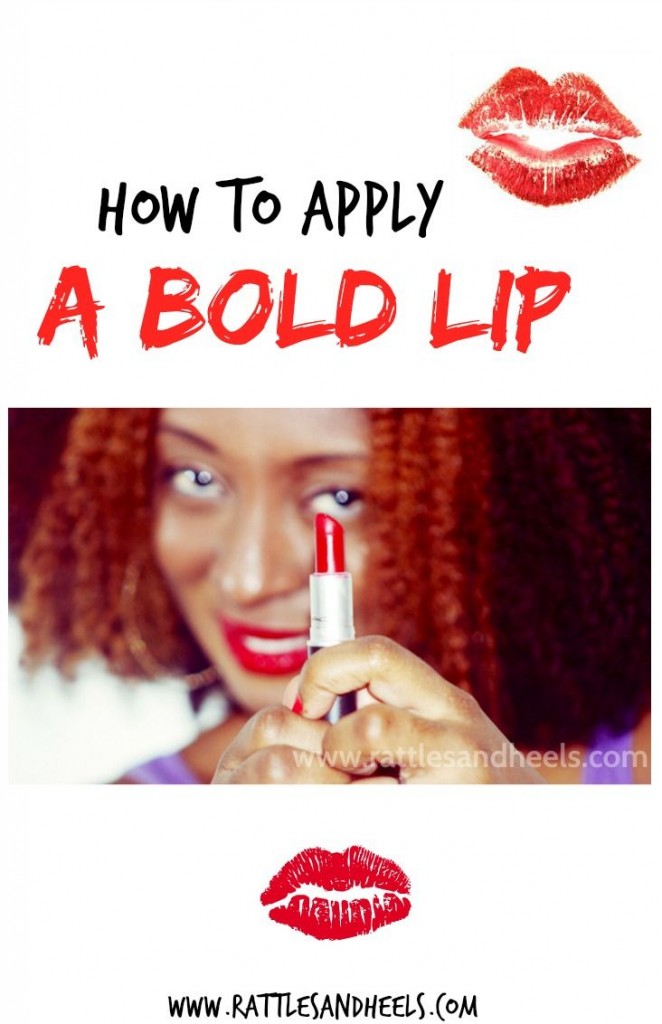 Bold lips are also wonderful  for busy moms because it's quick yet fabulous. But if you've never done a bold lip before it can be quite intimidating. A few years ago when I first started wearing red lipstick, I felt quite self-conscious about it. It was new territory for me as up until that point I only wore neutral or pink lip gloss but I challenged myself to step out of my comfort zone and eventually I started to feel more  comfortable.
What I learned in the process is there are a few tricks to successfully doing a bold lip. So I wanted to share what I learned as well as some of my favorite lipsticks and lip liners combos. Here's how to apply a bold lipstick
Trick # 1: Always use a moisturizing lip balm. Bright lip color on chapped and dry lips is a disaster. Doesn't matter how moisturizing your lipstick claims to be ensure that you moisturize your lips prior in preparation. If your lips are chapped, try this DIY lip scrub.
Trick # 2: Always use a lip liner. Whenever I purchase a bold lip color, I ensure that I find a liner that compliments it well. Now, here is a really important trick. DO NOT ONLY OUTLINE YOUR LIPS, FILL THEM IN COMPLETELY. There are two advantages to this. Firstly, the liner would outlast your lipstick and you wouldn't just end up with an outline on your lips after a few hours and secondly it will help your lipstick lasts longer. Use your liner again once you're finished to get the edges and corners completely filled in.
Trick # 3: Apply concealer around your lip to help your bold lip to really stand out.
Trick # 4: Keep the rest of your make up simple and minimal. A bold lip is enough of a statement, don't do a bold eye look and bright blush colors with it. I usually do this look with just liner, concealer and foundation. You can also use a bronzer but remember to keep everything as minimal and natural looking as possible.
Some of my favorite bold lipstick and liner Combos are:
MAC Cyber with Mac Night Moth
MAC Russian Red with MAC Cherry
MAC Candy Yum Yum with MAC Magenta
MAC Up the Amp with MAC Magenta
NYX Violet Ray with NYX Deep Purple
Wet N Wild Dollhouse Pink with MAC Magenta
MAC Girl Around Town with MAC Magenta
MAC Ruby Woo with MAC Cherry
Favorite Concealer:
I use only one concealer MAC in MoistureCover in NW40
What are your favorite bold lipsticks?