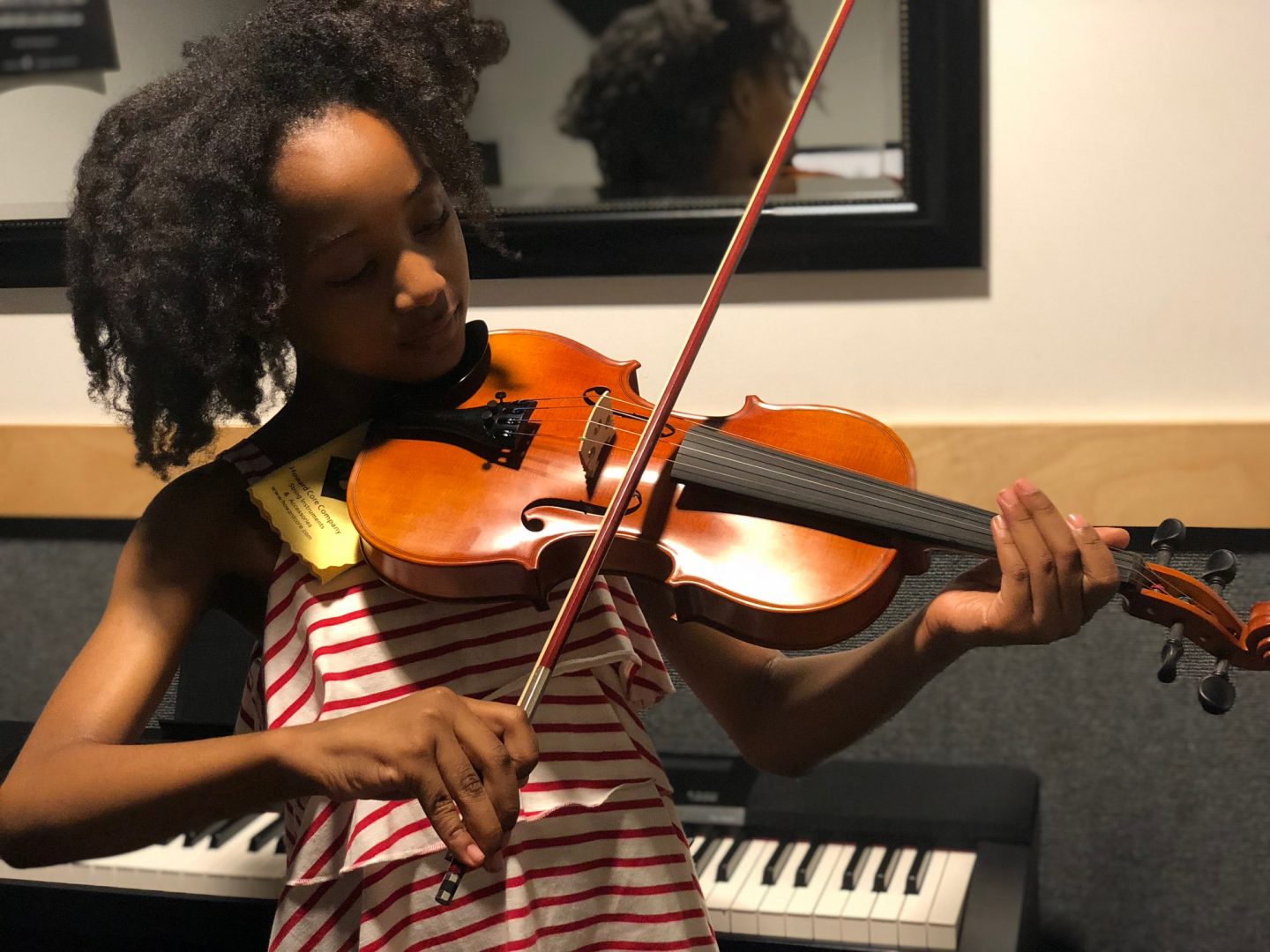 This post is in partnership with Guitar Center via The Motherhood. 
I tend to overthink most decisions that involve my children out of fear of making the wrong one. When my daughter asked me a few years ago to sign her up to take violin lessons, it wasn't one of those decisions I had to think long and hard over. I knew that learning to play a musical instrument would be beneficial to her. But after two years, I noticed that she hit a plateau; she seemed a bit bored, so it was clear she needed a change. Enrolling her for individual violin lessons at Guitar Center proved to be the type of change she needed. Her instructor, Monica is a talented musician who is very inspiring to my daughter. Monica has continuously found ways to make the lessons exciting for my daughter from her first lesson by playing her favorite song "Havana." It's been over one month since she's been taking music lessons at Guitar Center and I have to say that overall my daughter is much more confident which is contributing to higher self-esteem not just when she's playing music but in all areas of her life. I'm so impressed that I enrolled my son for piano classes at Guitar Center too. Here are a few things I've noticed since my daughter's started taking violin lessons at Guitar Center: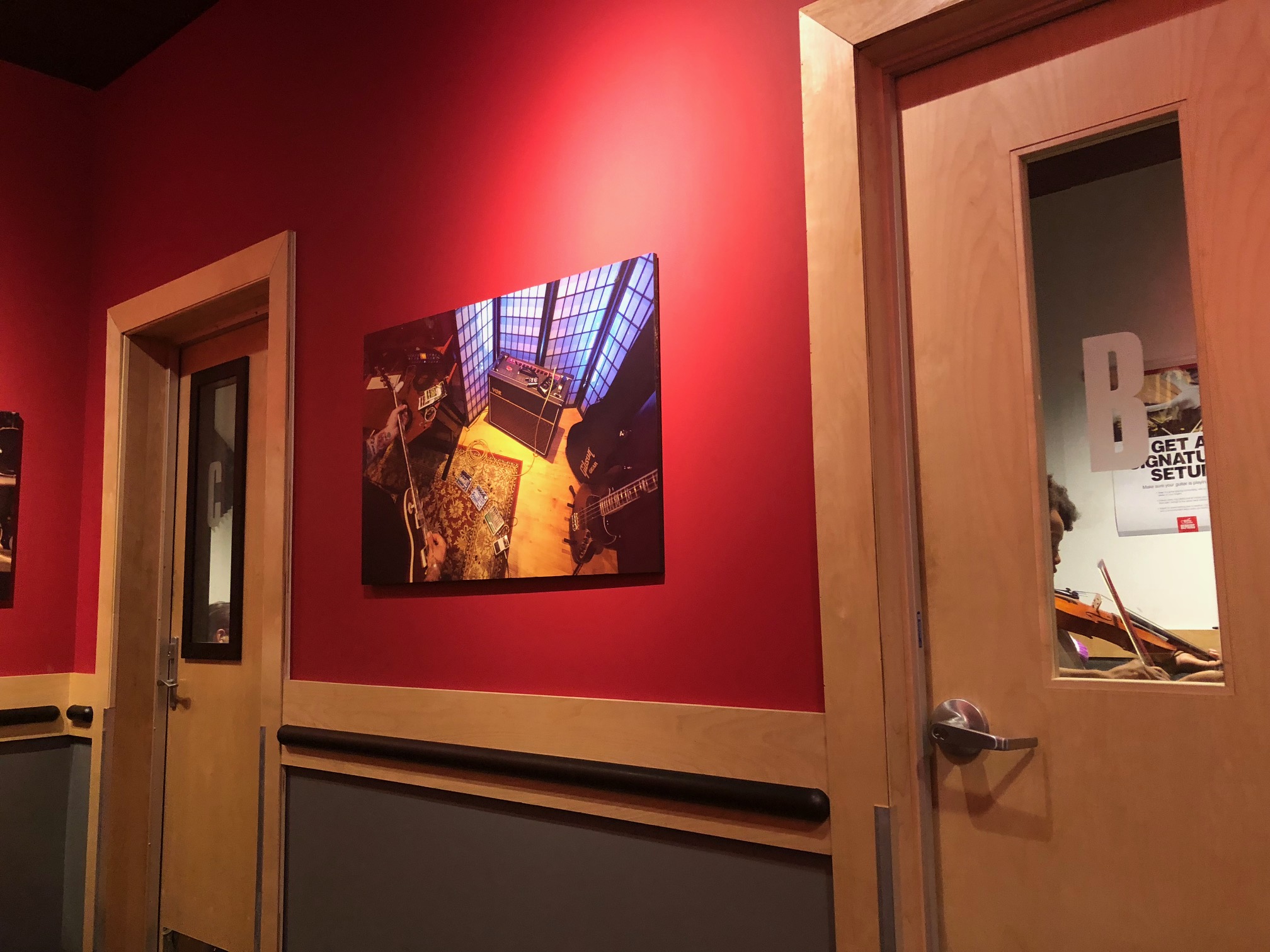 She's motivated again.
My daughter practiced to play her violin daily when she first started taking group violin lessons two years ago but her enthusiasm fell off, and I noticed that she practiced less and less. It got to the point where I would have to remind her to practice, but we're out of that zone. I'm impressed that she comes home from violin lessons and practices immediately. She practices daily, sometimes a few times a day. It's nice to see her excited and enjoying violin again.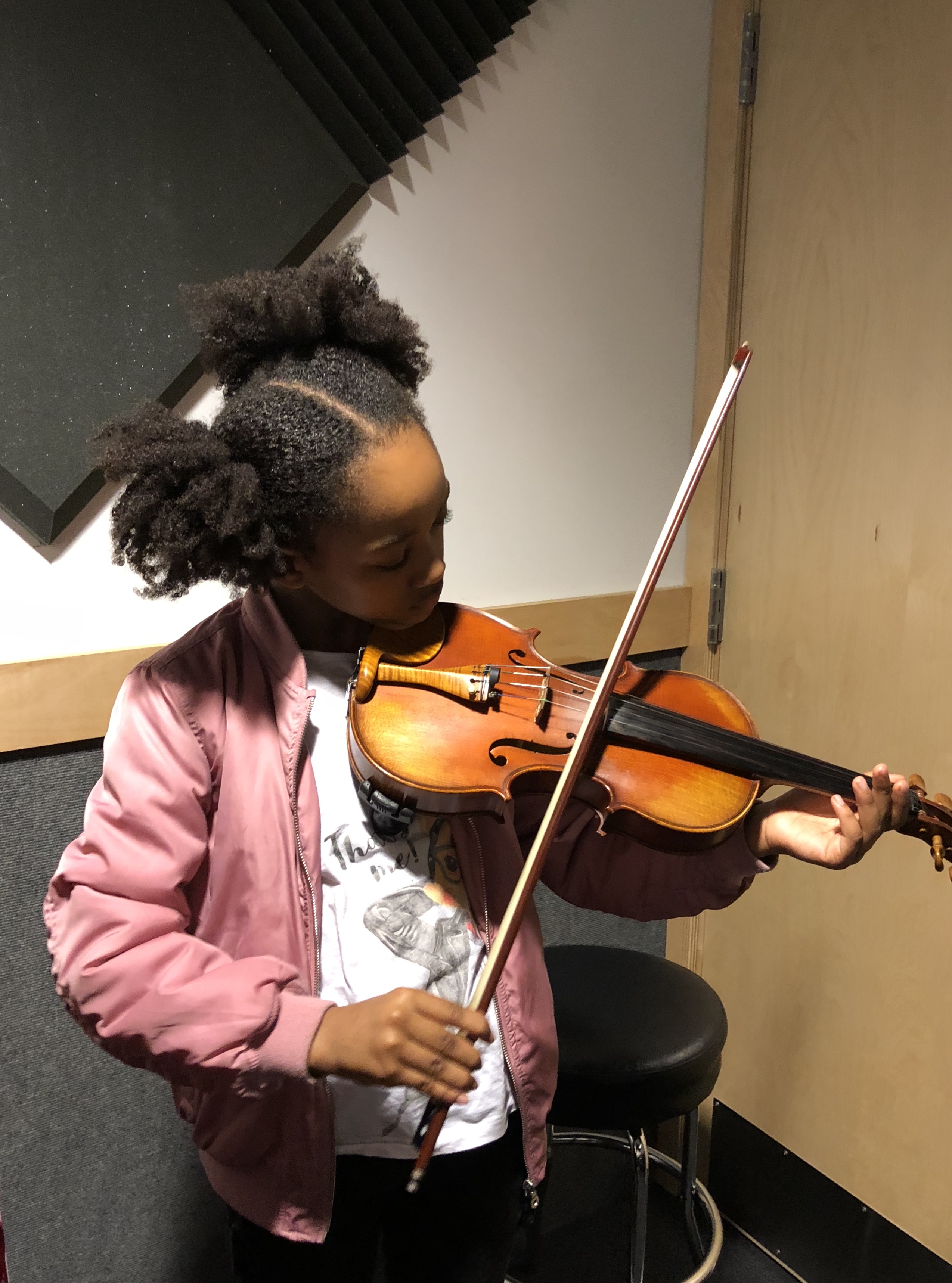 She's improved overall.
During the first class, my daughter's instructor evaluated her, and she's worked on helping her improve everything from proper posture, better use of her bow and other things that would be harder to improve in a group lesson. The individual attention has been really good for her and I can hear the difference when she plays now, she's still a beginner but sounds much better.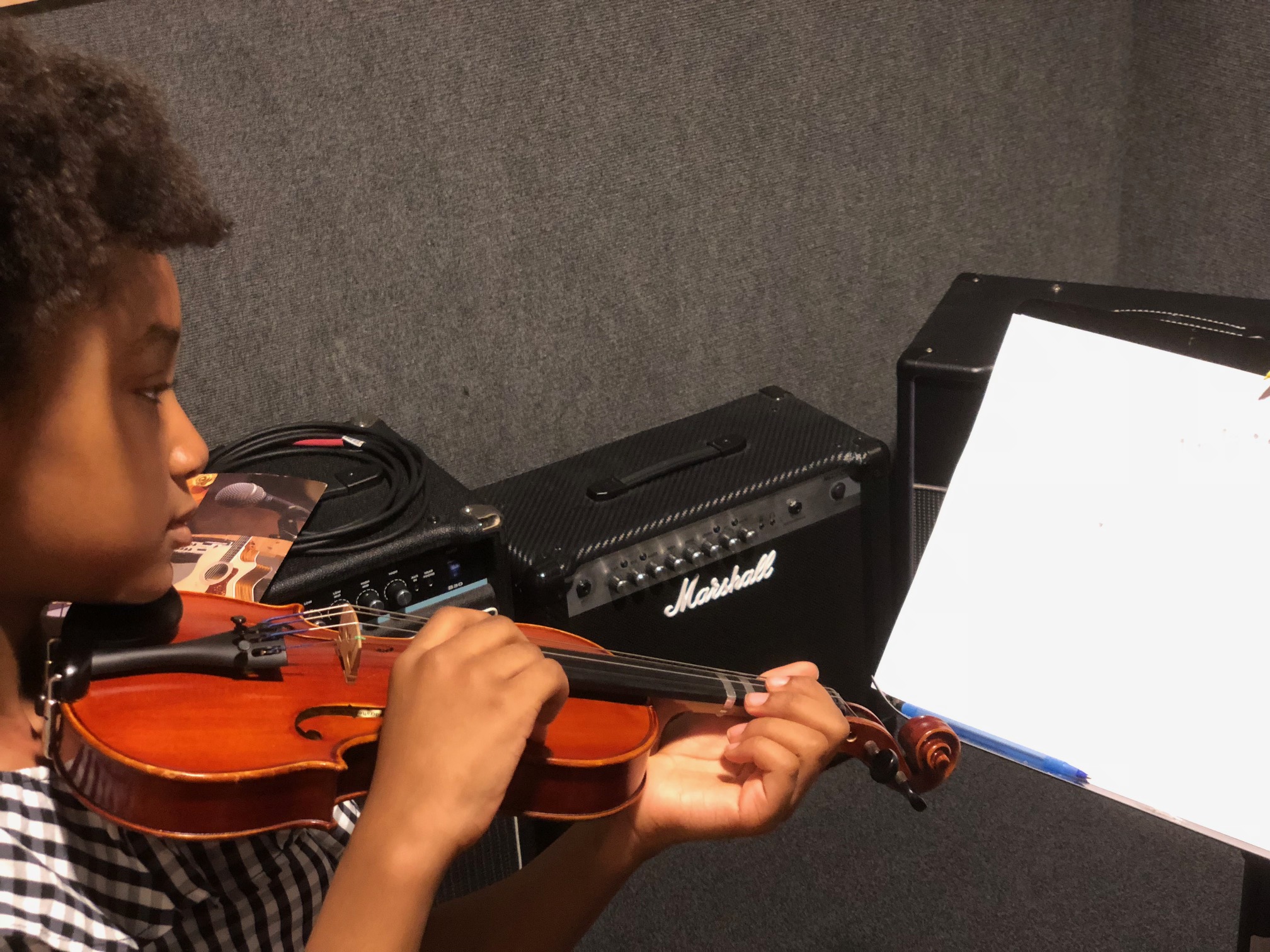 She is much more creative.
I've always rented an instrument for my daughter for violin lessons since violins are expensive and I wasn't sure if she would stick with it, but after her third lesson at Guitar Center, I saw so much promise in her that I purchased a violin for her. Having her own instrument has given her a sense of freedom and since then; she's been much more creative. She lets me know all the time that she's writing music and I love that she's inspired creatively in this way.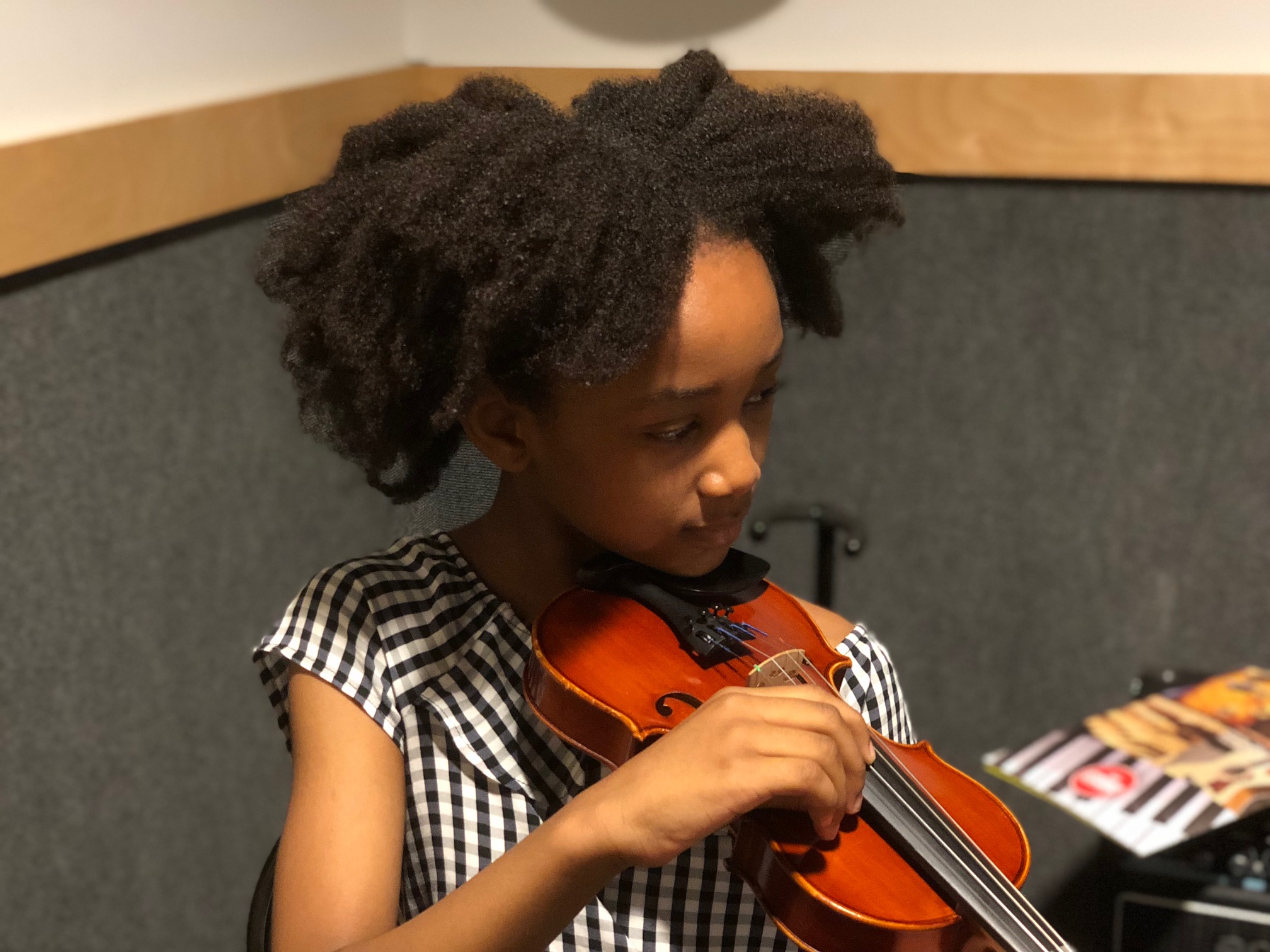 Guitar Center is a community.
We haven't had a chance to attend yet, but Guitar Center has free workshops for kids like guitar classes as well as community events where everyone from regardless of their levels can come together and play music. Now that she's officially out for summer break and her brother is starting piano, I plan to take them.
So yes, I place a great deal of thought when I make decisions for my children so I am happy that enrolling my daughter for violin lessons at Guitar Center was a good decision. I don't plan to send her back to the group lessons at school when the new school year starts and will continue at Guitar Center. Based on her performance in the short time since she's started it's safe to say that individual lessons are better for her. I want to note that while I did partner with Guitar Center for lessons for a trial period for my daughter, I am putting my money where my mouth is with this recommendation as I'm paying for my son. The lessons are affordable and well worth every dime in my opinion. If you're considering signing your children up, there are over 200+ Guitar Center locations across the country, and you can make your schedule and the process to reschedule is easy if you ever need too. Find a location close to you here. Also, my kids chose violin and piano but they offer lessons for every instrument.
Do your children take music lessons?