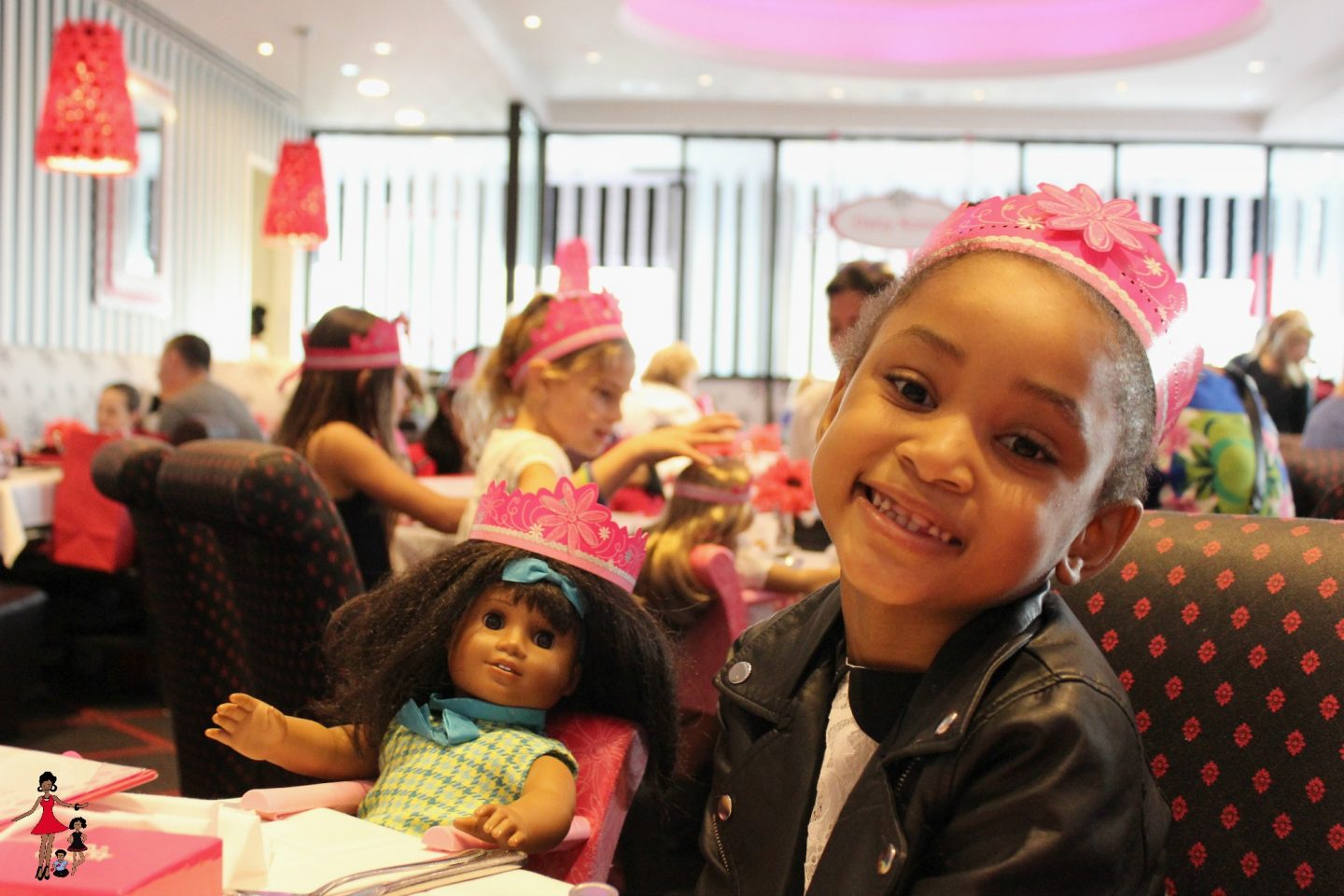 [Tweet "An unforgettable NYC American Girl Birthday Celebration "]
The Princess Fairy's been counting down her birthday for the last 12 months! Yes, since she went to bed the night of her last birthday, the countdown to this birthday started. I knew no regular gift or party would do the trick so when I realized how much she loves her American Girl doll, Melody that she received last month I thought an American Girl Birthday celebration would be perfect for her. Well, this turned out to be an American Girl Birthday dream come true for The Princess Fairy.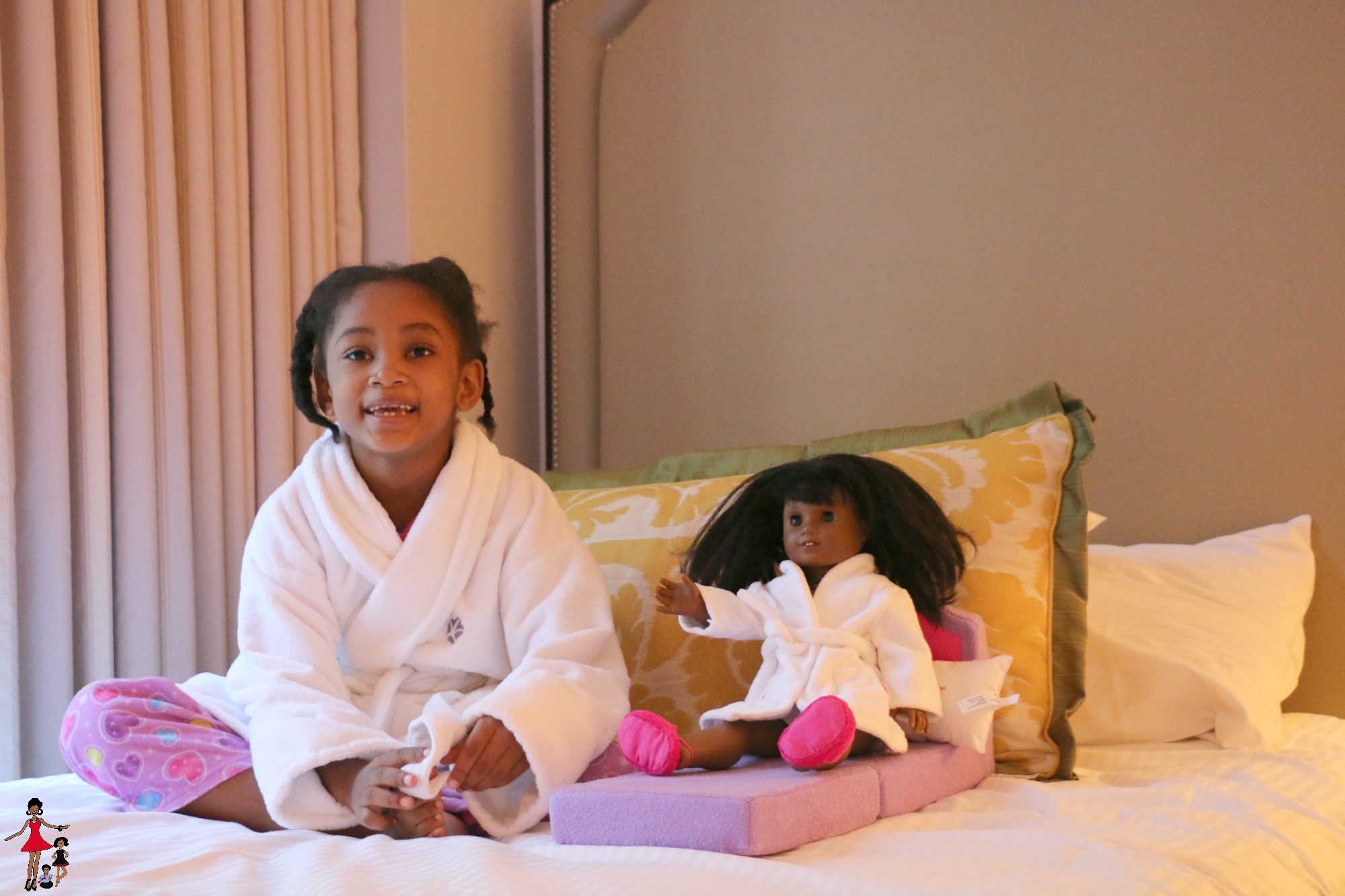 It all started on Saturday afternoon when we checked into the Omni Berkshire Hotel here in New York City which is an American Girl partner hotel. What my daughter didn't know at the time is that she was going to get the full American Girl experience at the hotel. The first surprises were a bed, robe, and slippers for Melody in the room. She spent the evening playing hide and seek with Melody, they had milk and cookies to celebrate before bed and a yummy breakfast in the morning together.  The Princess Fairy only brought one doll but the hotel provides a bed per doll, talk about taking care of the smallest guests.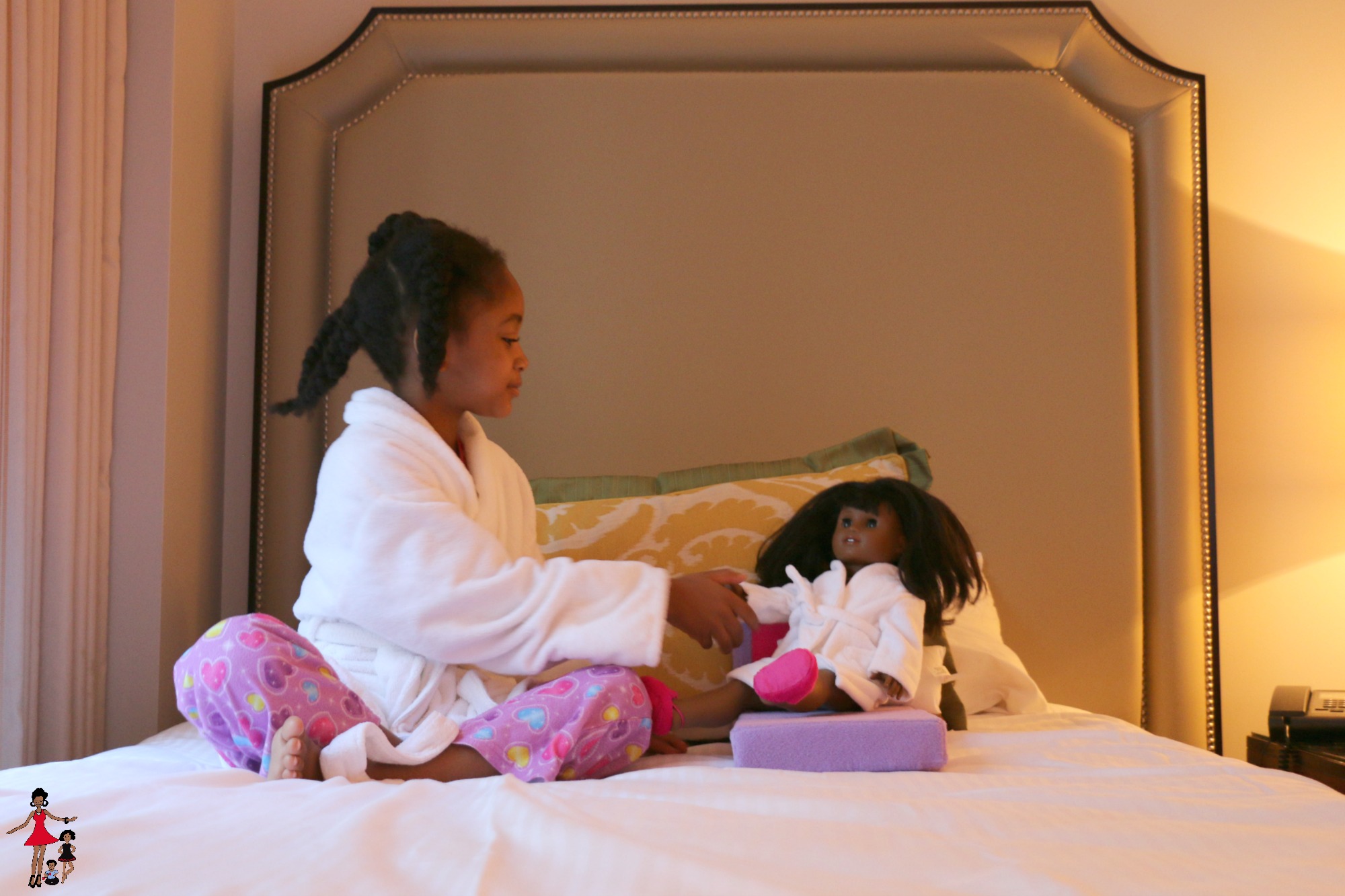 On Sunday at noon, The Princess Fairy and Melody headed over to the American Girl store on Fifth Ave to have lunch at the cafe.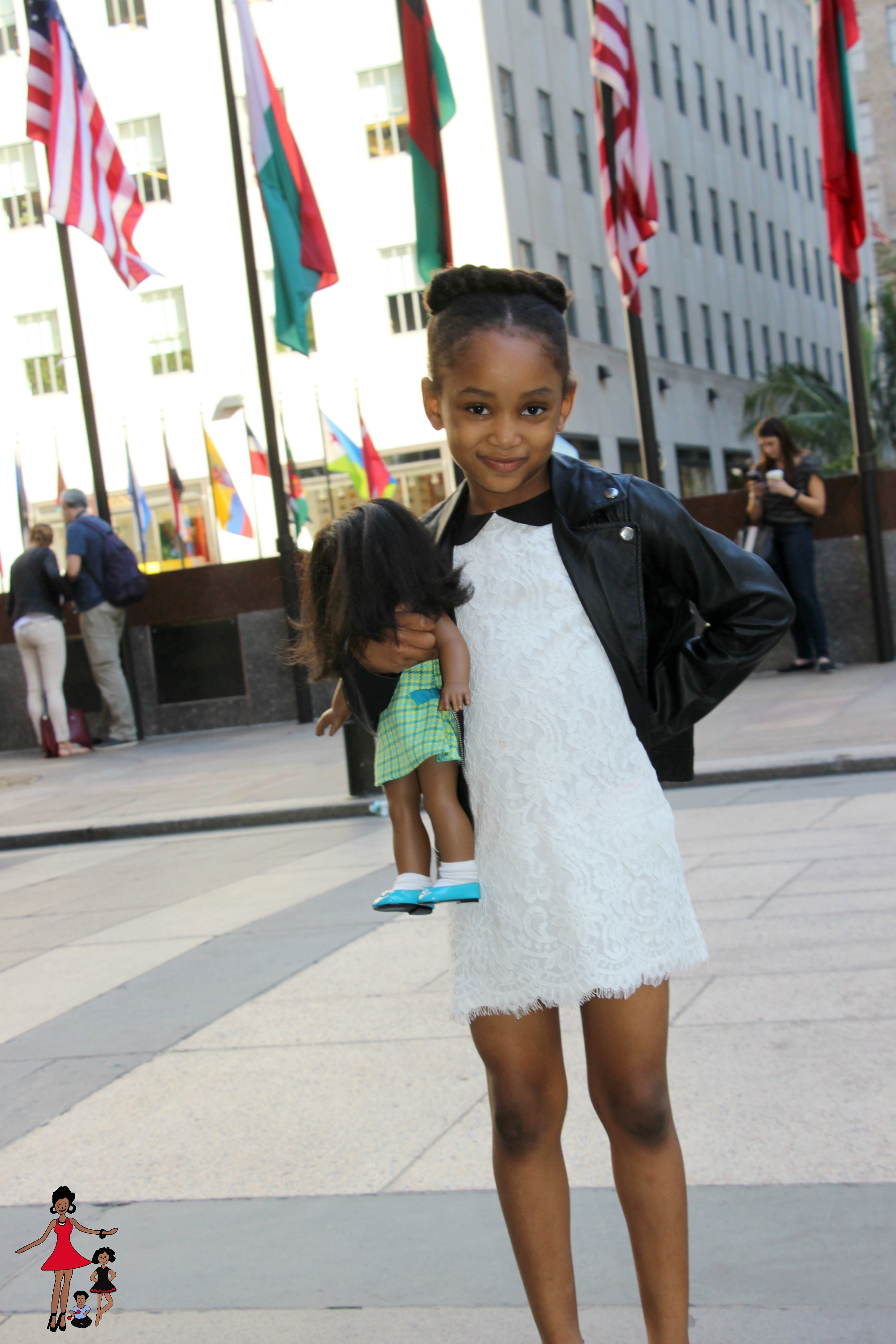 When we arrived at the cafe, the birthday girl got a birthday tiara and sticker so everyone would know it's her day. But I think what she was most excited about was Melody's booster seat so she could sit next to her during lunch at the table, she even had her own meal, which was super cute.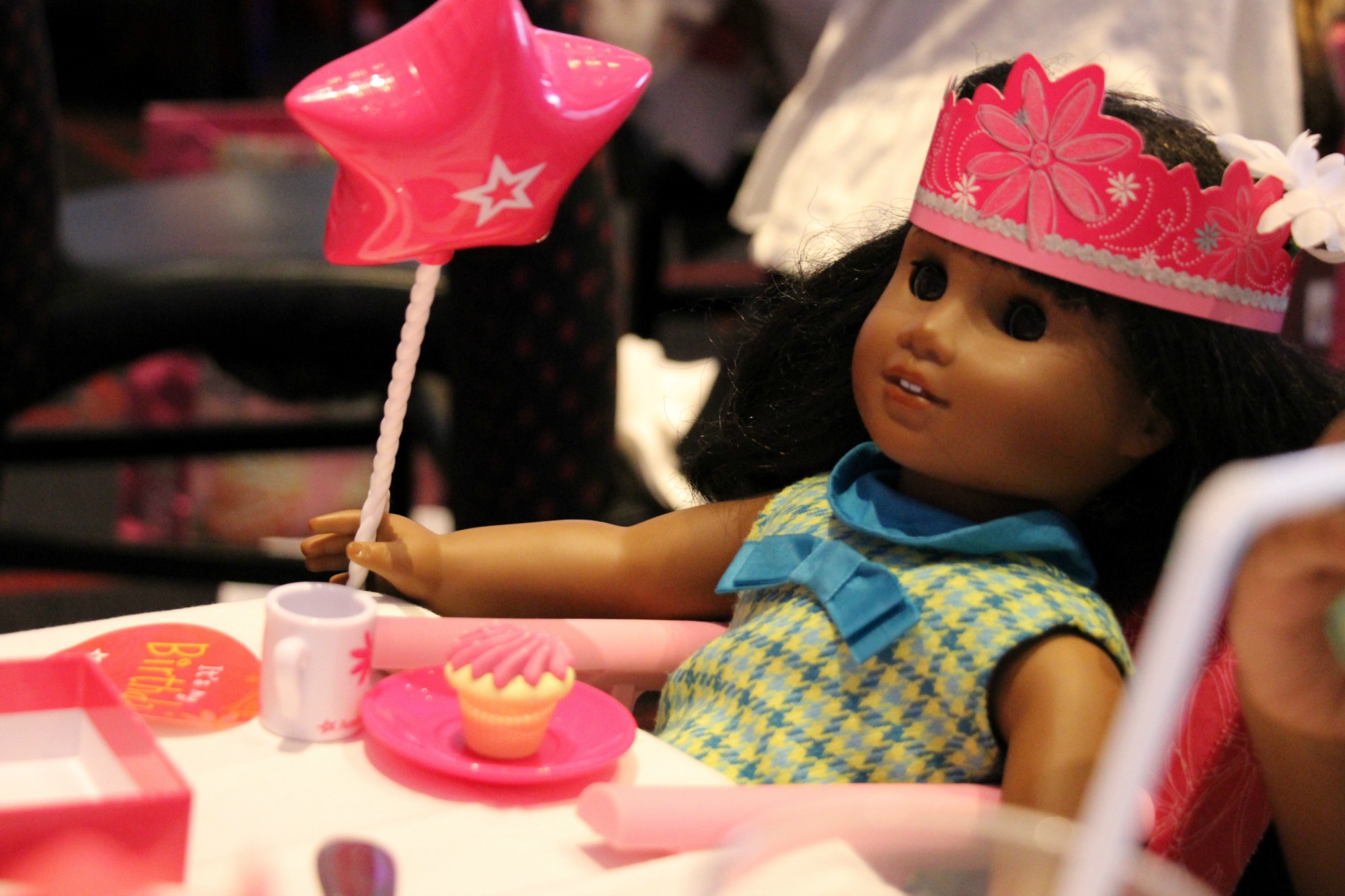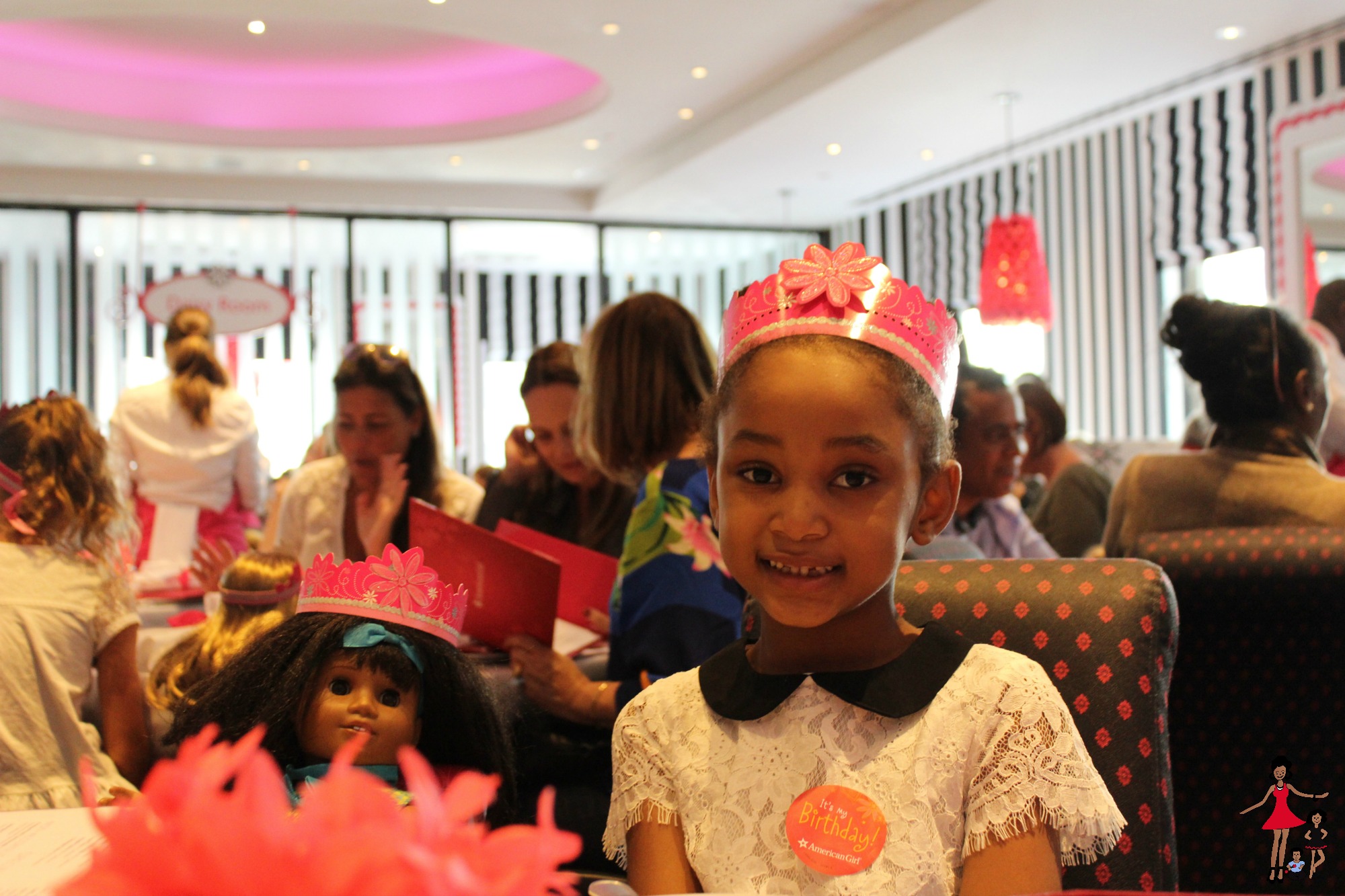 While we waited for our meal, my daughter read us questions from the cutest conversation cards on the table. I really loved that idea and the questions were really great to get my little one thinking.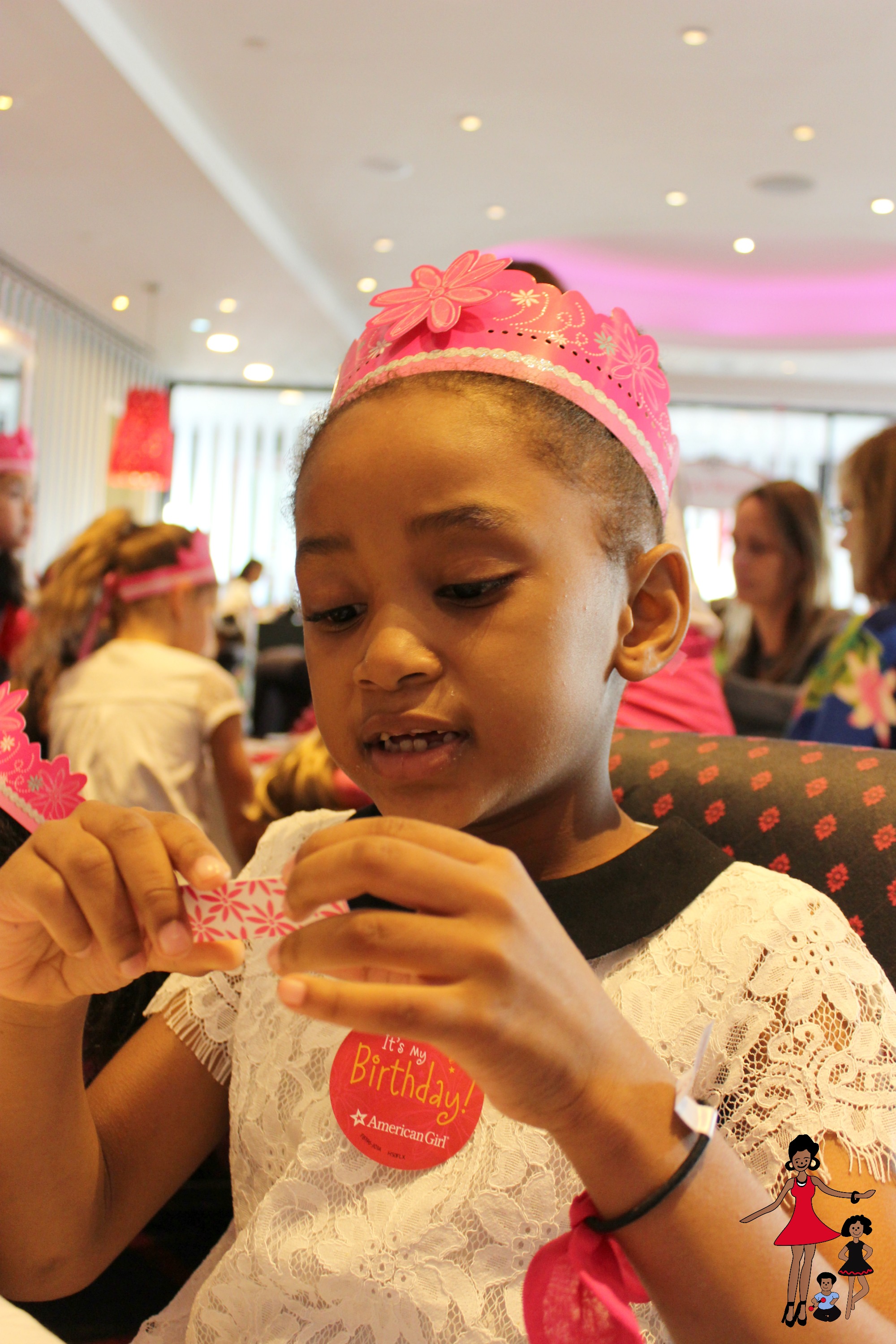 For lunch, the kids had baked chicken tenders with mac and cheese and a fresh fruit kabob that disappeared into their tummies as quickly as it arrived on the table.  I tried out their chicken and my gosh it was really soft and seasoned to perfection. I ordered the pulled chicken salad which was also really delicious.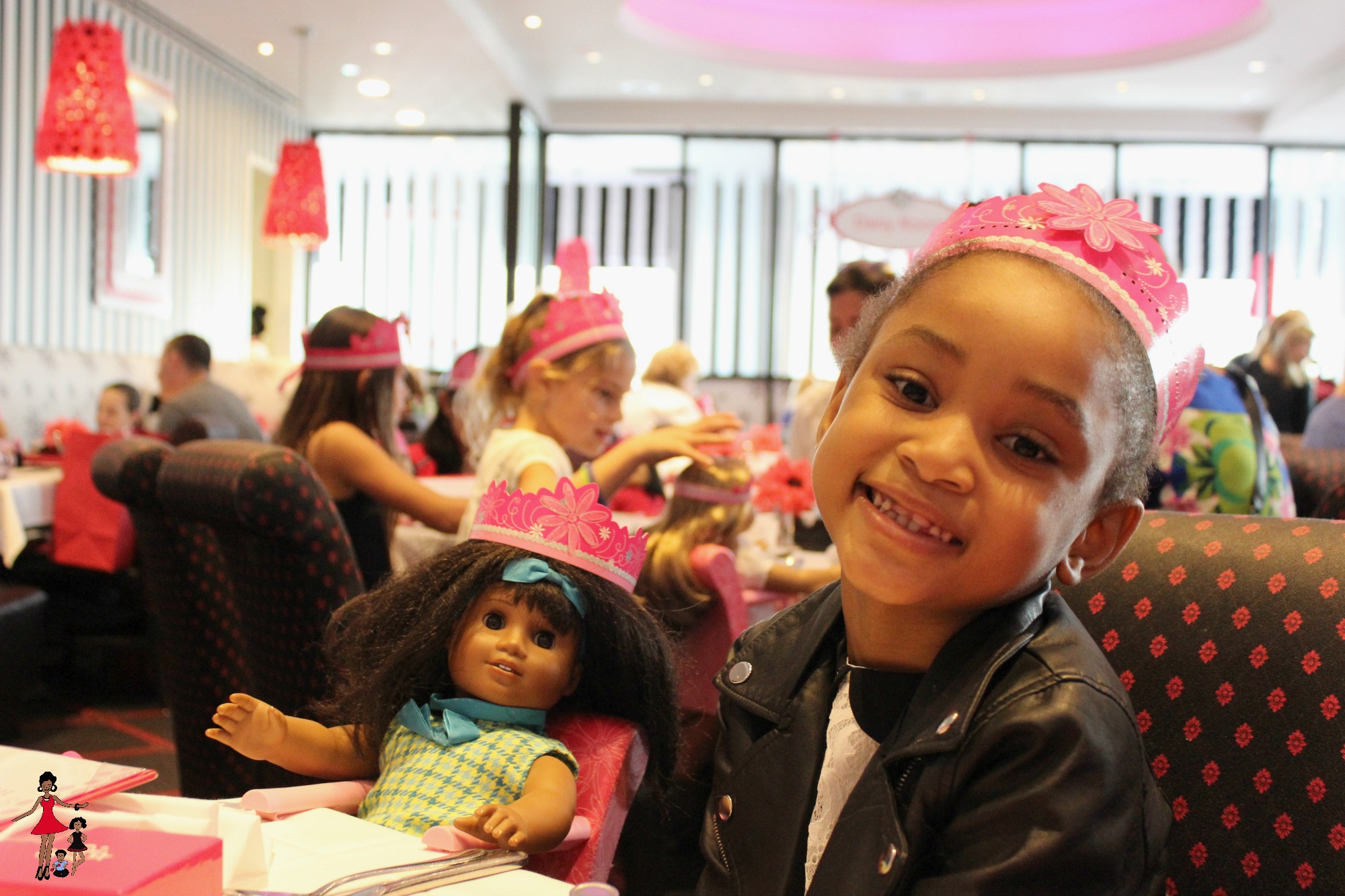 Next, it was time for her birthday cake! As she was serenaded by everyone including Melody's sweet voice she blew out the candles and made a secret wish 😉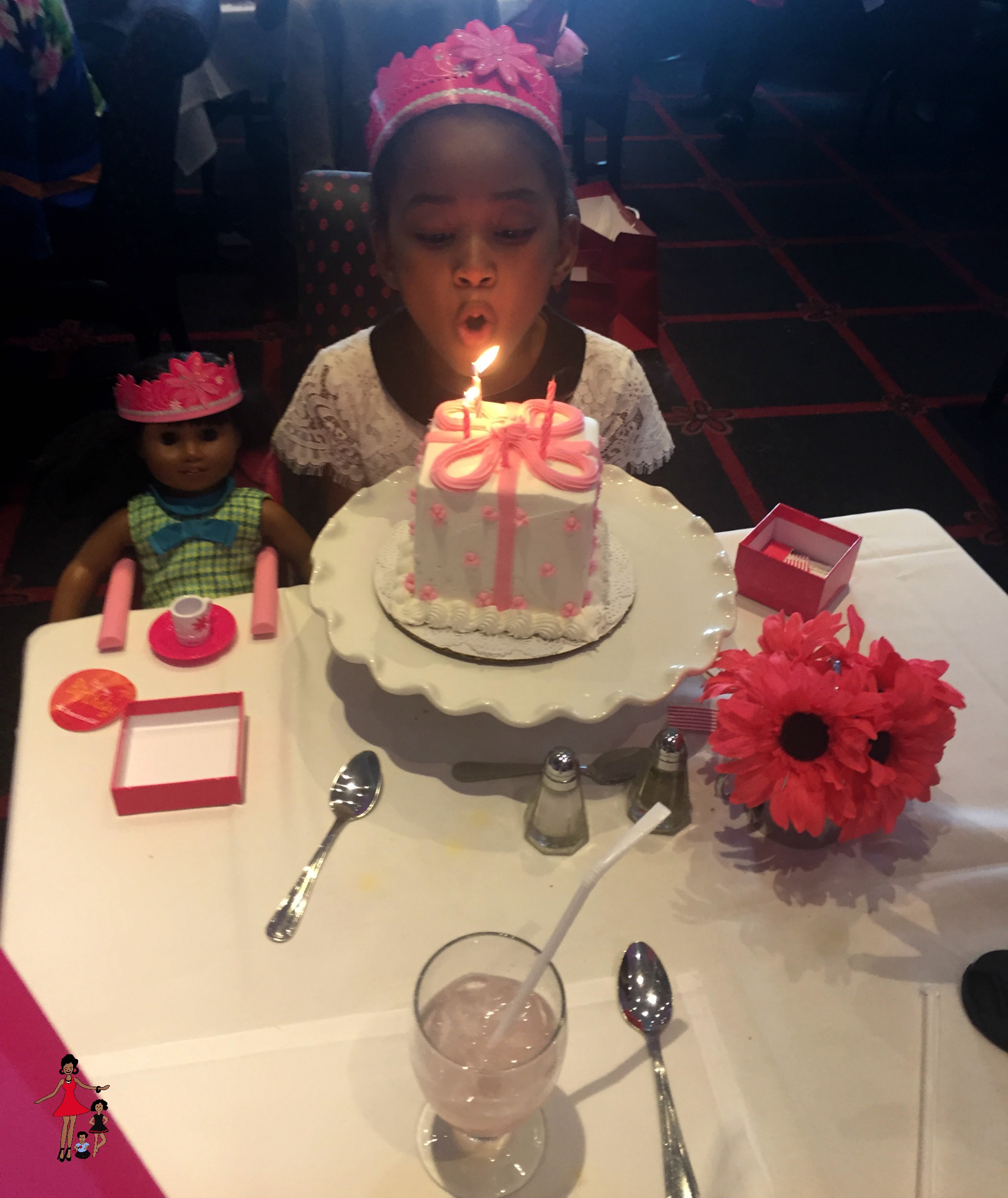 The cake was served with ice cream and The Princess Fairy took some time to check out a few cool gifts in the cafe like t-shirts for her doll and craft packets. Next, it was time to get some birthday shopping done. Woohoo!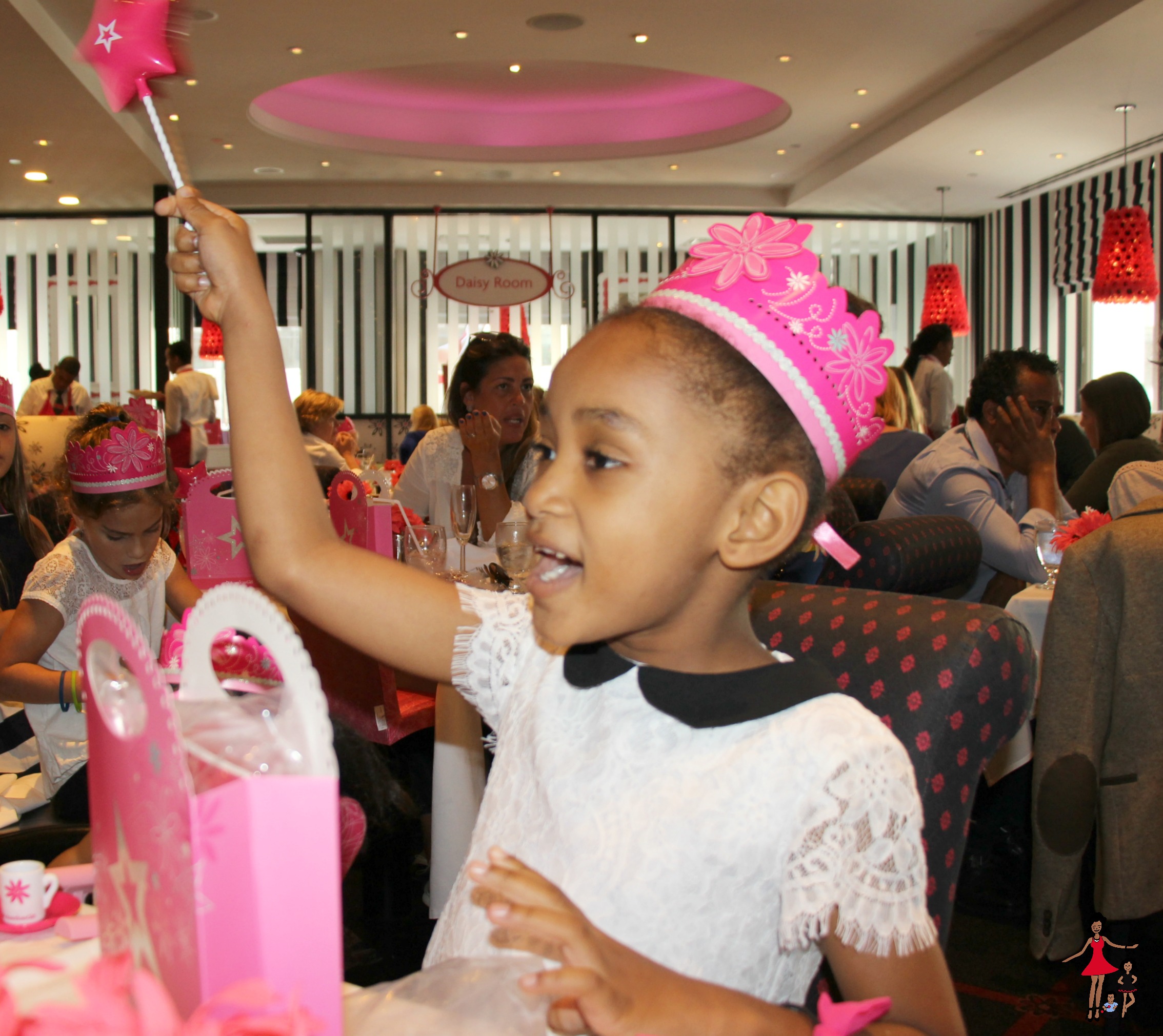 We had an appointment with a personal shopper, one of my friends warned me that the store can be overwhelming so it's best to get some help from a professional. It's a complimentary service and besides the convenience of finding exactly what you want,  if the store is busy and the line to the register is long, you get to skip it.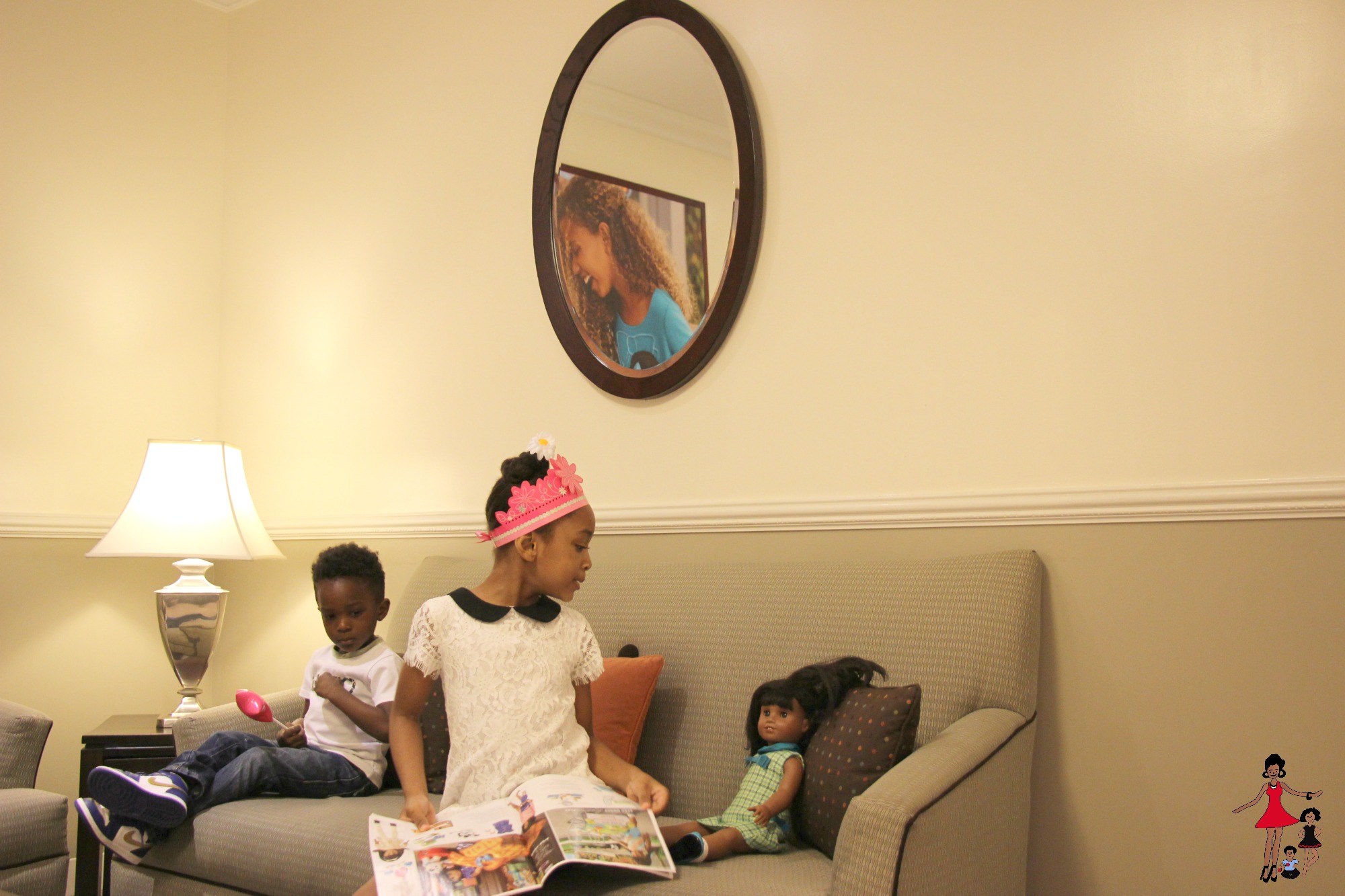 The Princess Fairy's personal shopper was Nakia. She was extremely patient with the birthday girl and made the experience very fun for her. I hope whenever we go back we can make an appointment with Nakia again.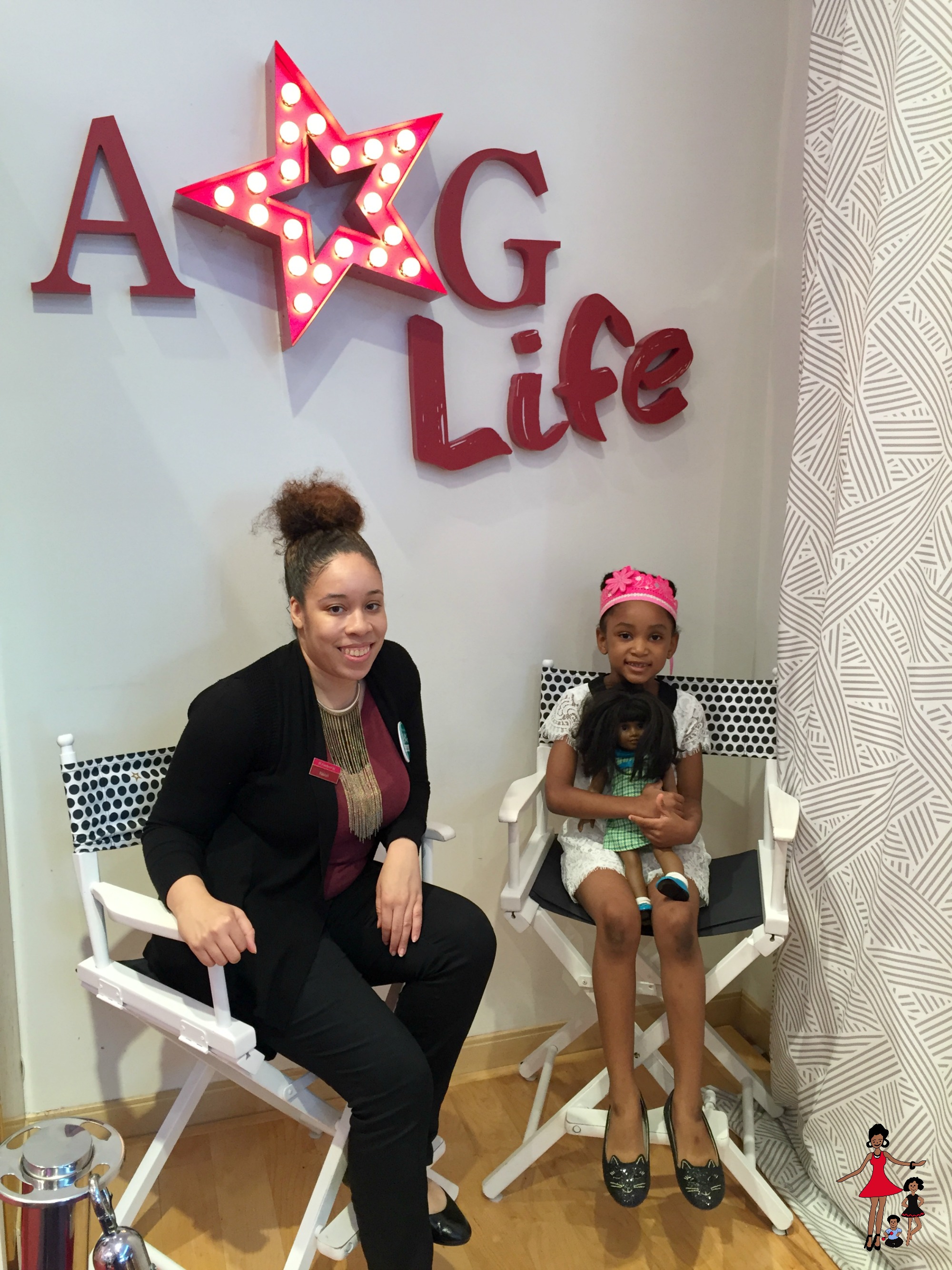 Of course, The Princess Fairy had a hard time settling on  the perfect new outfit for Melody or which doll to pick with so many cool options but Nakia worked along with her to make a good choice.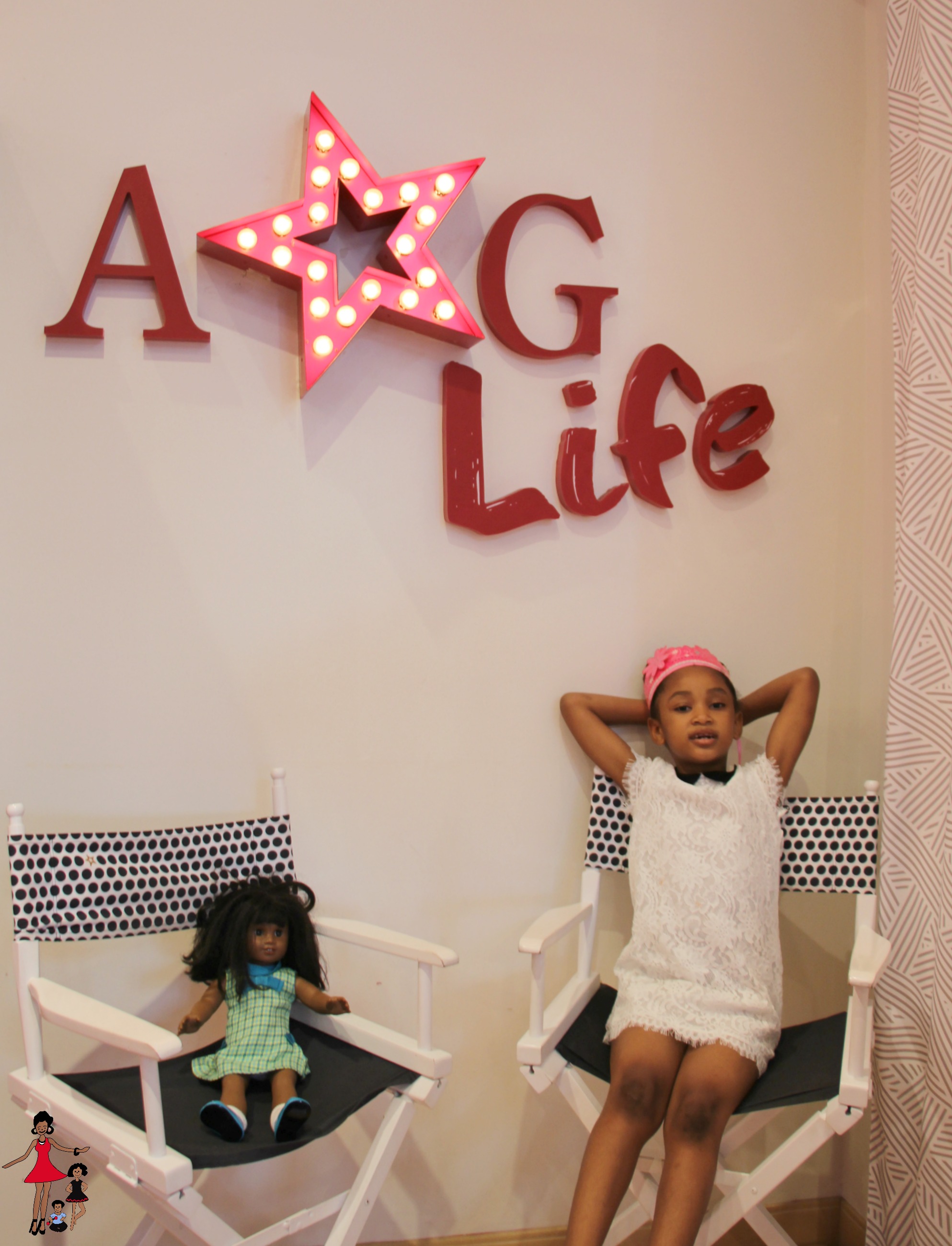 After about 4 hours at the American Girl store, we made our way to exit and headed home so The Princess and play with her new doll and style Melody in her new pink hearts dress. The Princess Fairy's American Girl Birthday experience was nothing short of epic and I 'm happy that she now have all these beautiful memories of a day that turned out to be perfect.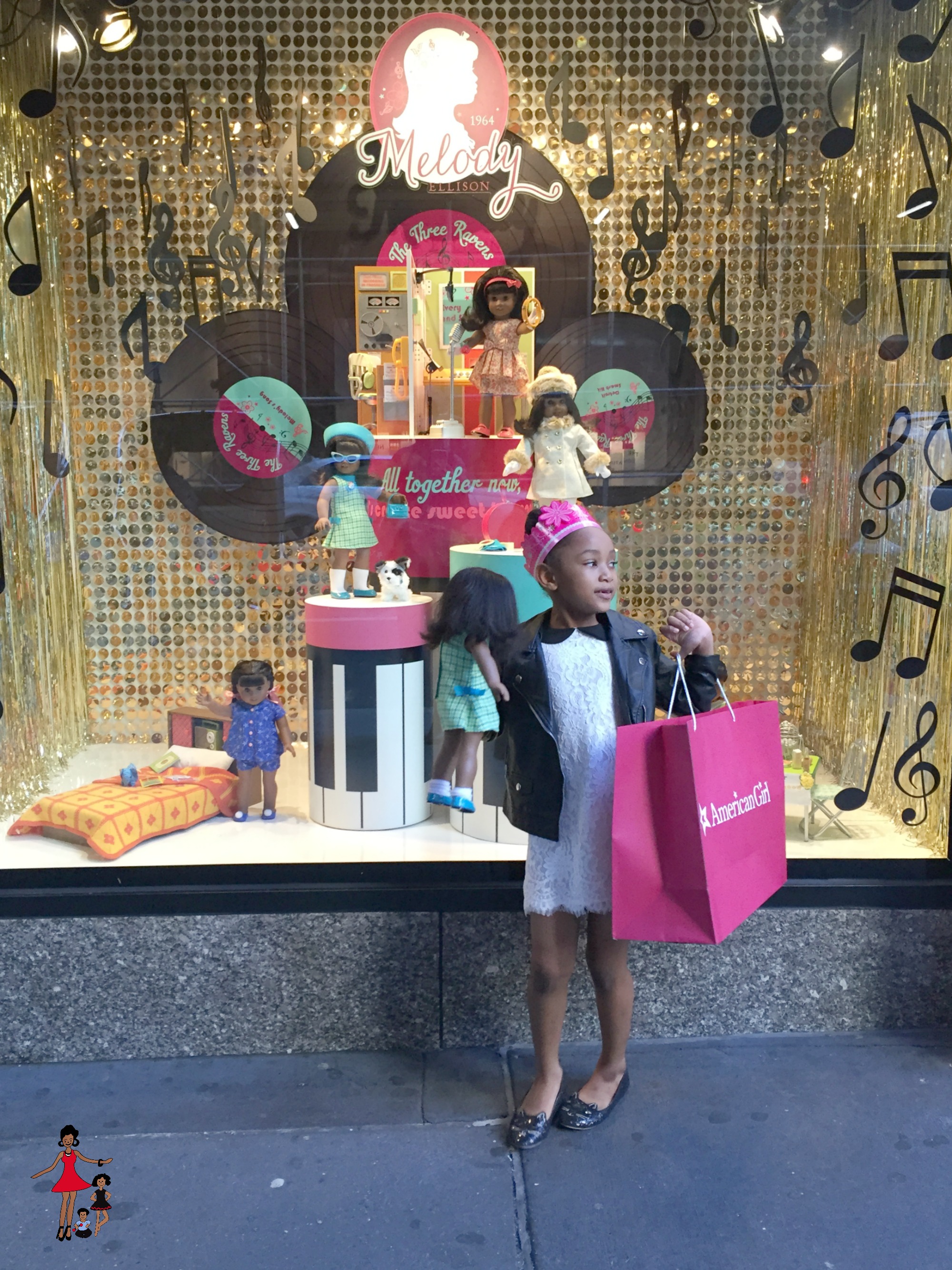 Here's a sneak peek of The Princess Fairy's new American Girl doll from theTruly Me™ collection. Isn't her little afro cute? I love that American Girl had so many doll options that look like my daughter. She's still thinking about a name for her doll. If you have any name ideas, let her know.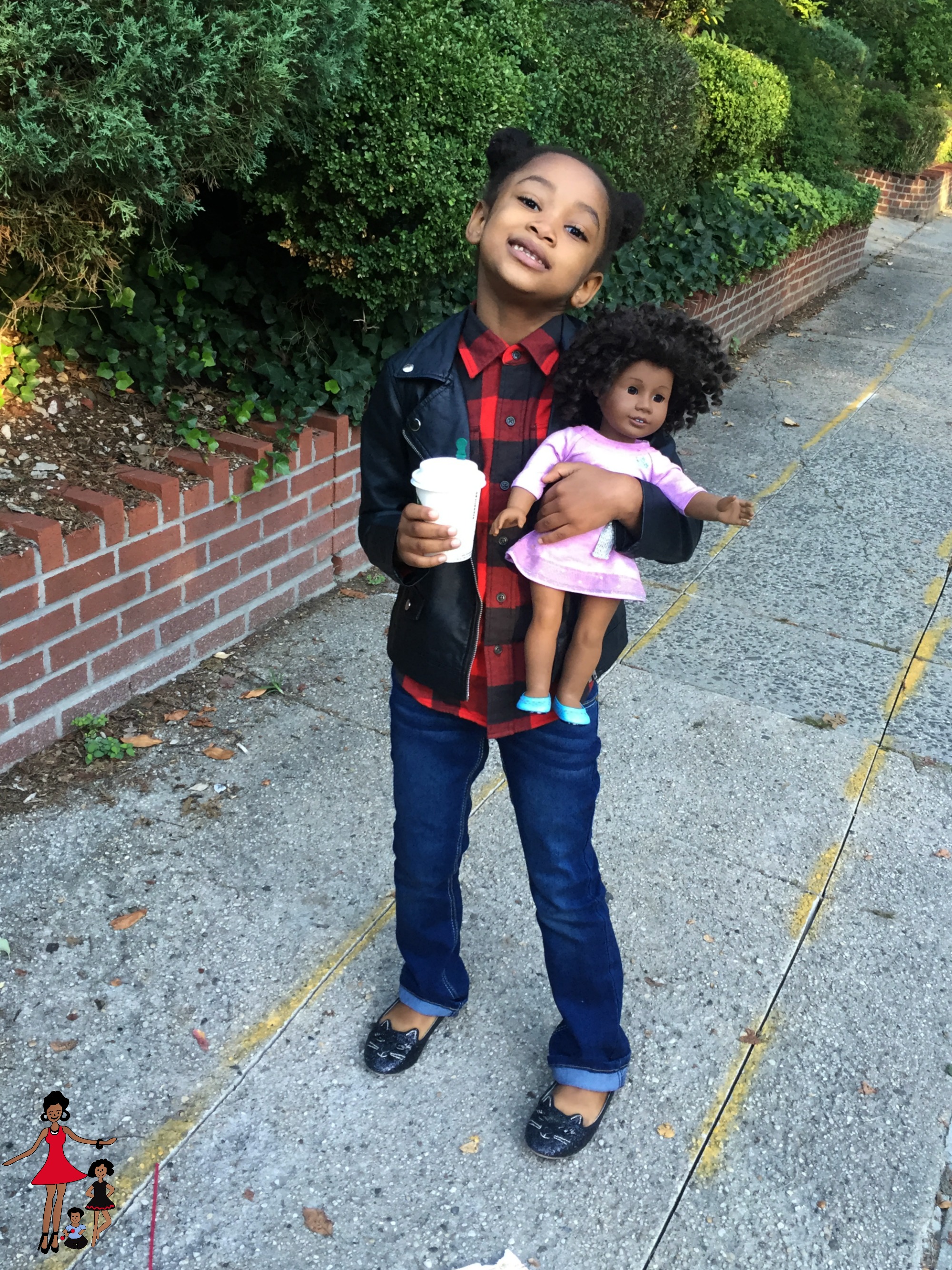 Thank you to American Girl and Omni Berkshire Palace for partnering with us to share this wonderful way to celebrate kids who love American Girl birthdays in New York City. As usual, all opinions expressed in this post, are my own.