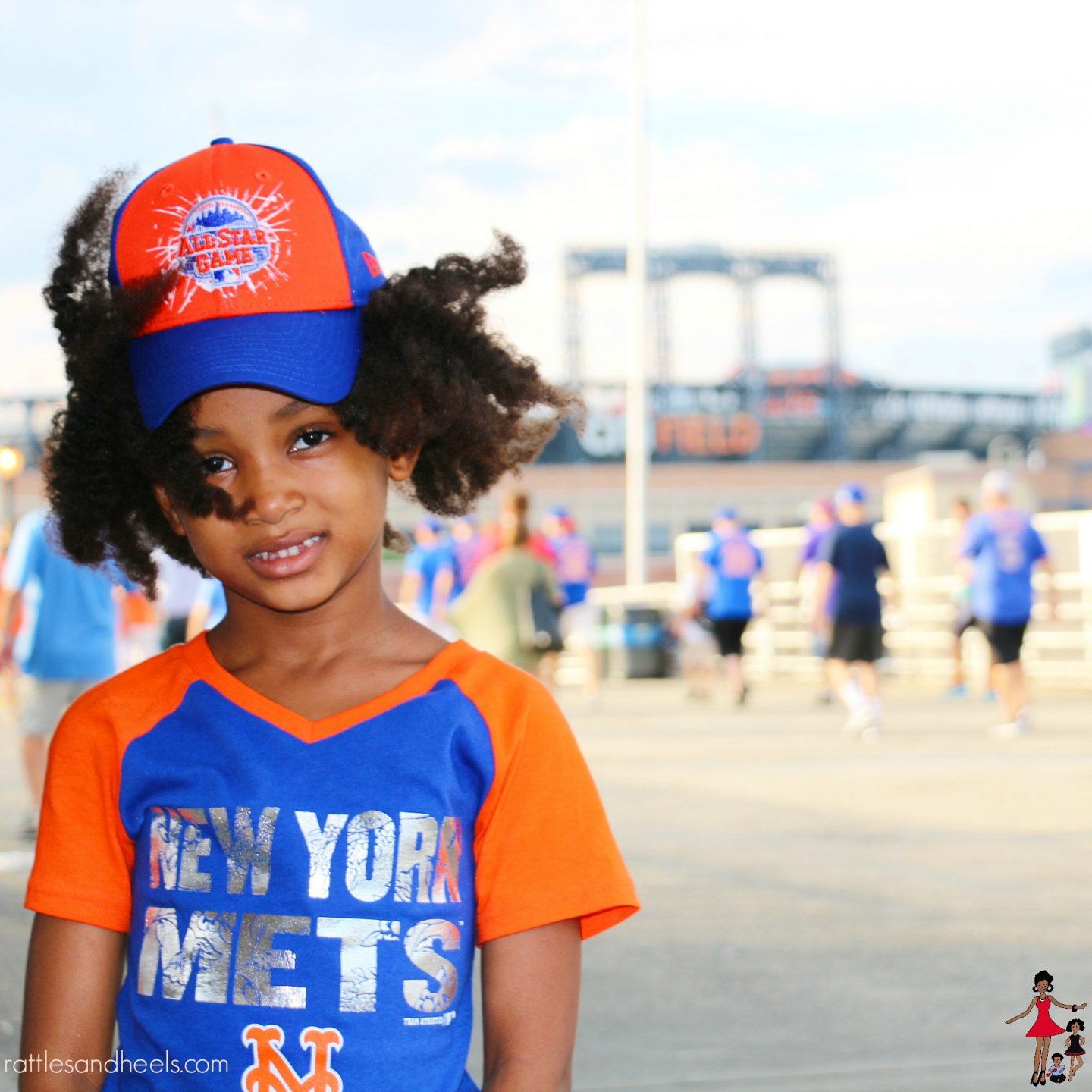 Apparently, Mr. Rattles is on a mission to turn our family into New York Mets fans. After one of his friends got him started on attending games this summer he can't stop and he's becoming the biggest Mets fan.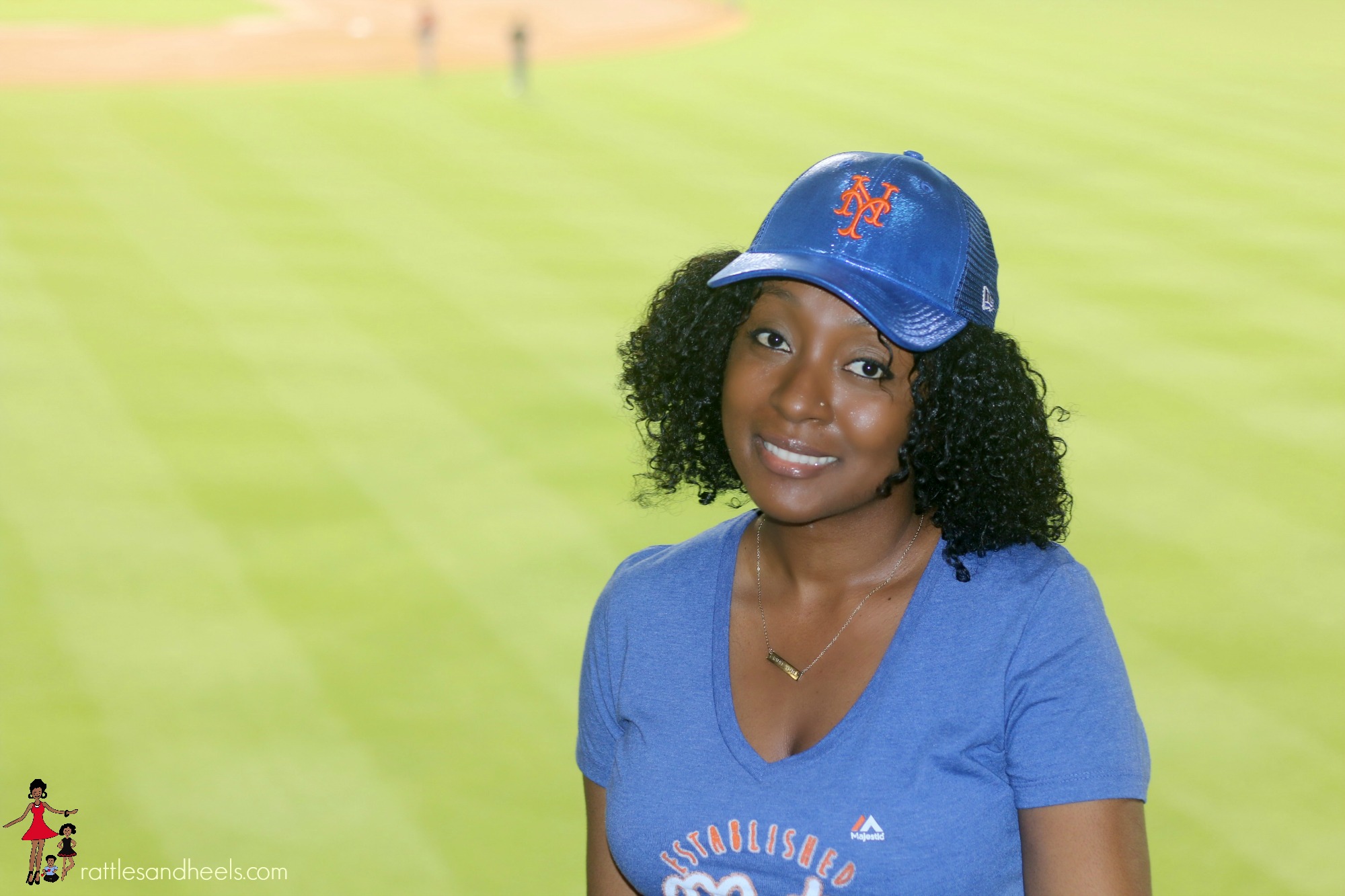 The Princess Fairy's been picking up on his excitement about the games so he decided to plan a daddy-daughter date to a baseball game two weeks ago. Their date was scheduled for a Friday evening but during the week, Mr. Rattles decided to take me out to the ballgame. It was such a spontaneous date that we ended up running in the rain to catch our Long Island Rail Road train (that we ended up missing). That turned out to be so much fun and I'm sure we will be laughing at ourselves for years to come.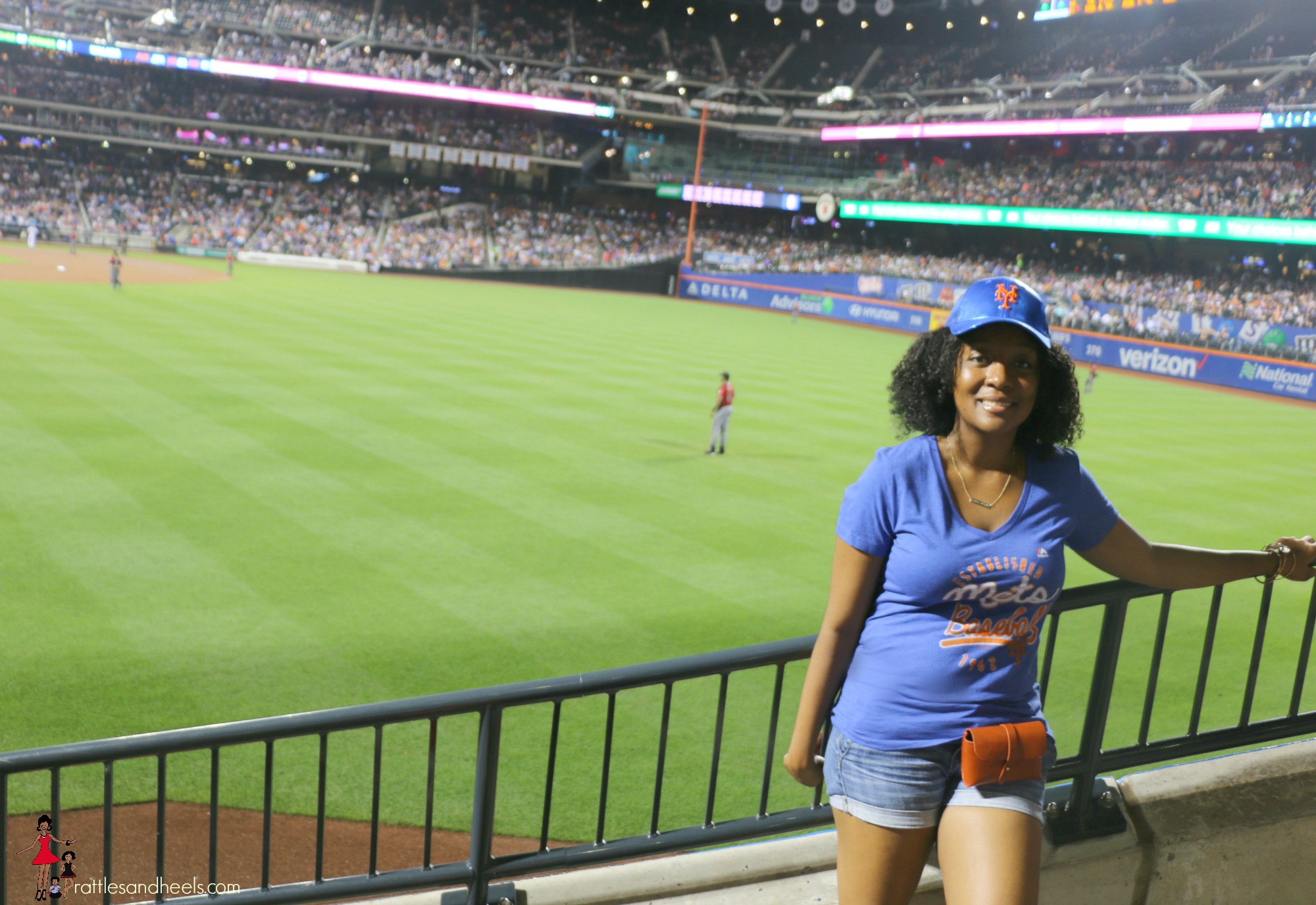 I was secretly a bit happy because since my clothes got wet, I had the perfect excuse to get some new gear at the gift shop. The t-shirt was okay (I got the only style on sale) but the cap is going to be all I wear to drop my kids off to school this year. Can I consider this back to school shopping? Nah…okay.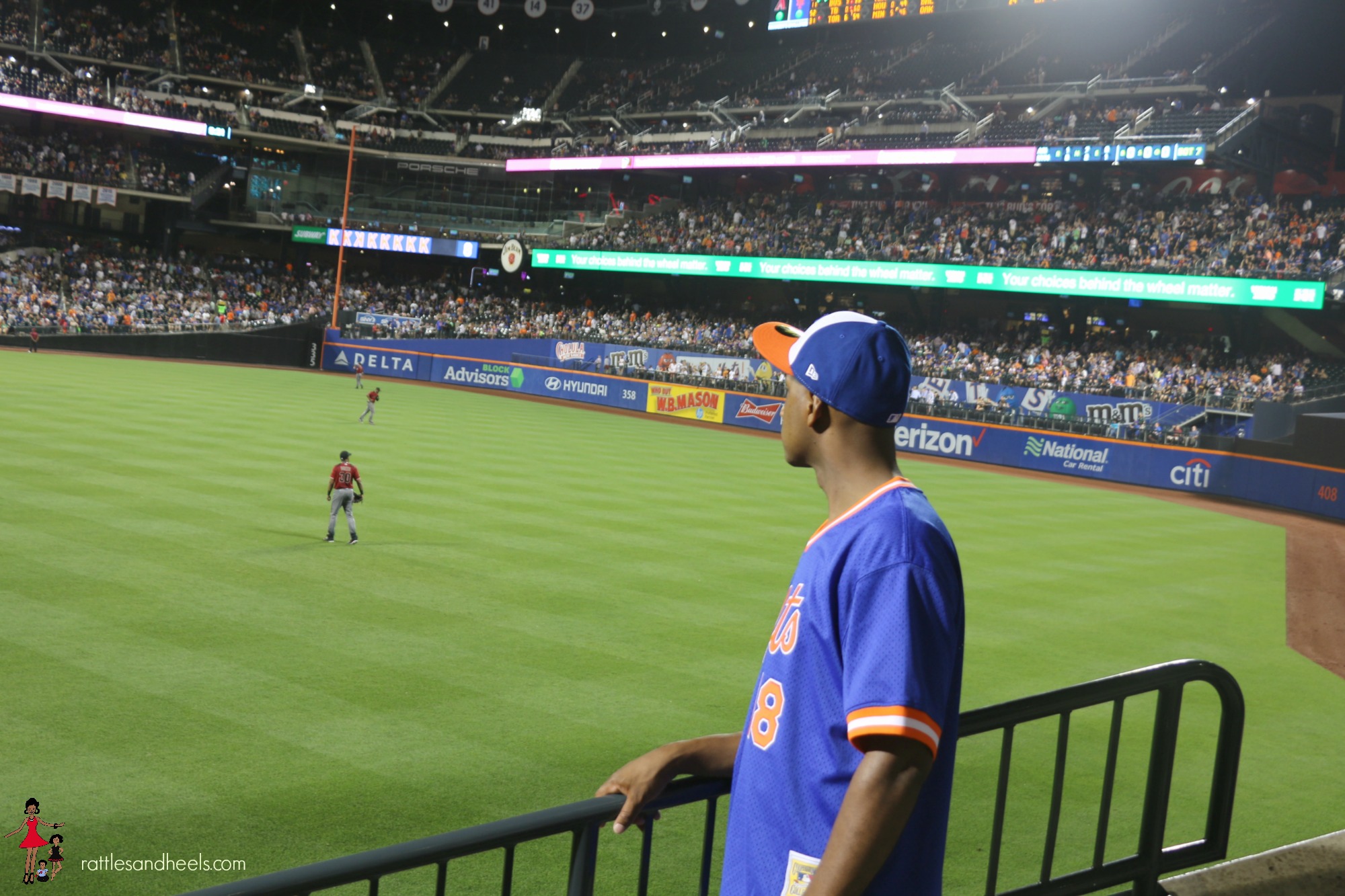 Anyway, Mr. Rattles returned with The Princess Fairy only two days later and fortunately for them they didn't have to dodge a summer rainstorm. She was so happy and excited when she got back home reporting all that happened…she ate fries, popcorn and ice cream, got a free shirt that daddy took (he's out of control with the fan love y'all) and someone got engaged "ewww" (her reaction, not mine).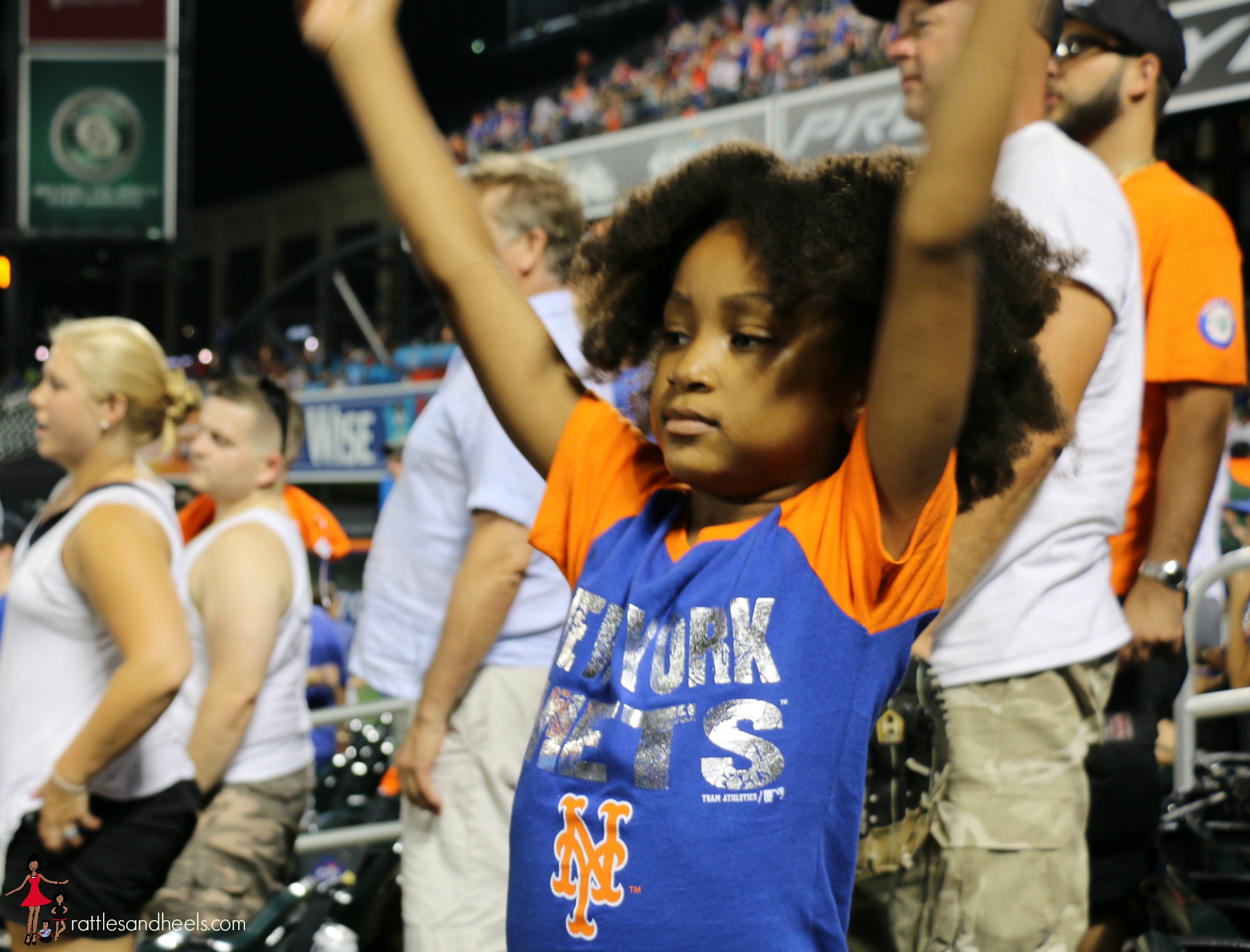 "But I have bad news mom! The Mets lost!"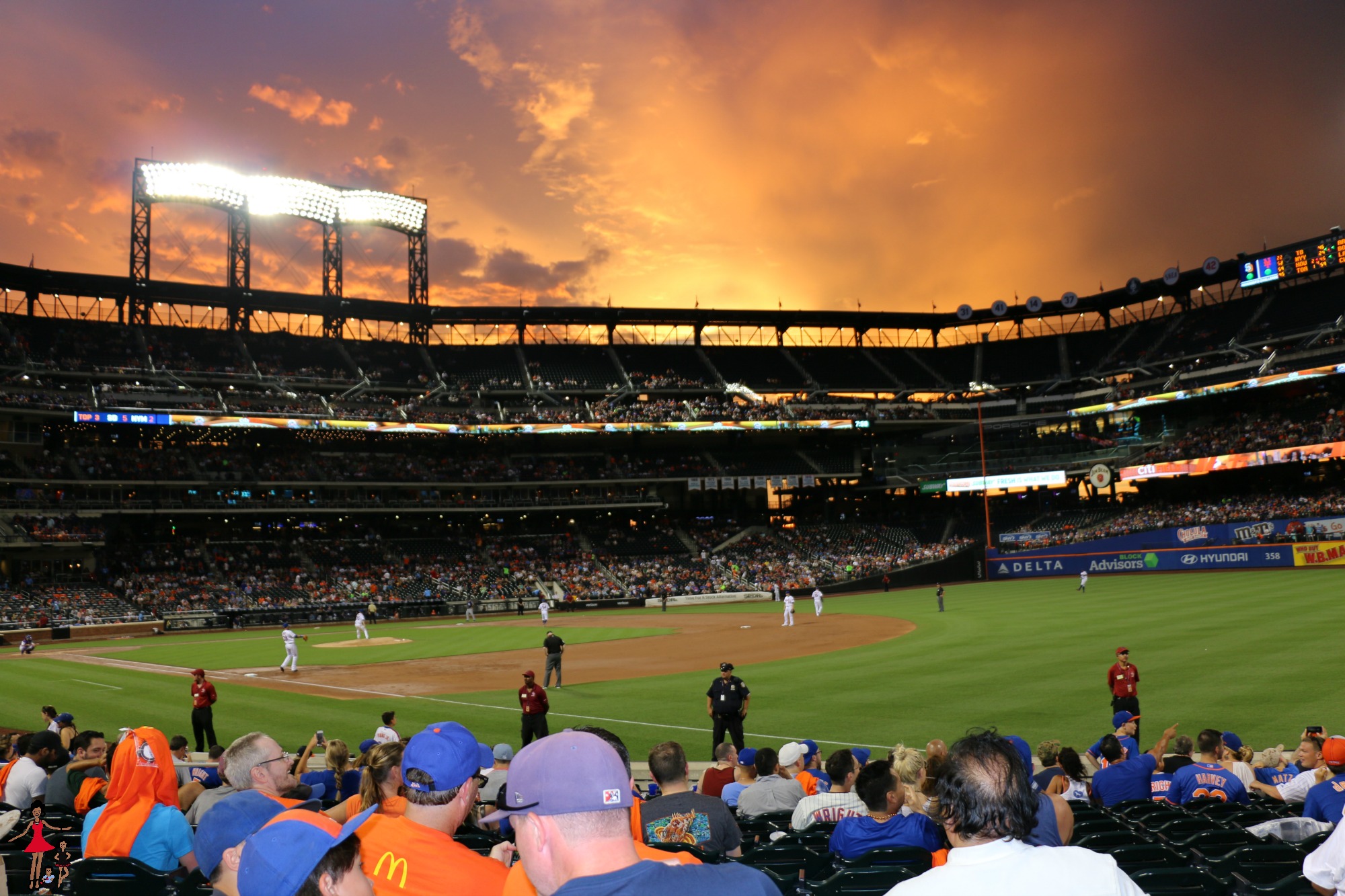 She can't wait to go back to another game and moving forward I think we're definitely going to make this one of our family's summer things and add The Super Knight into the mix. I'm sure he would care more about the snacks than the baseball game but the family time spent together is all that counts.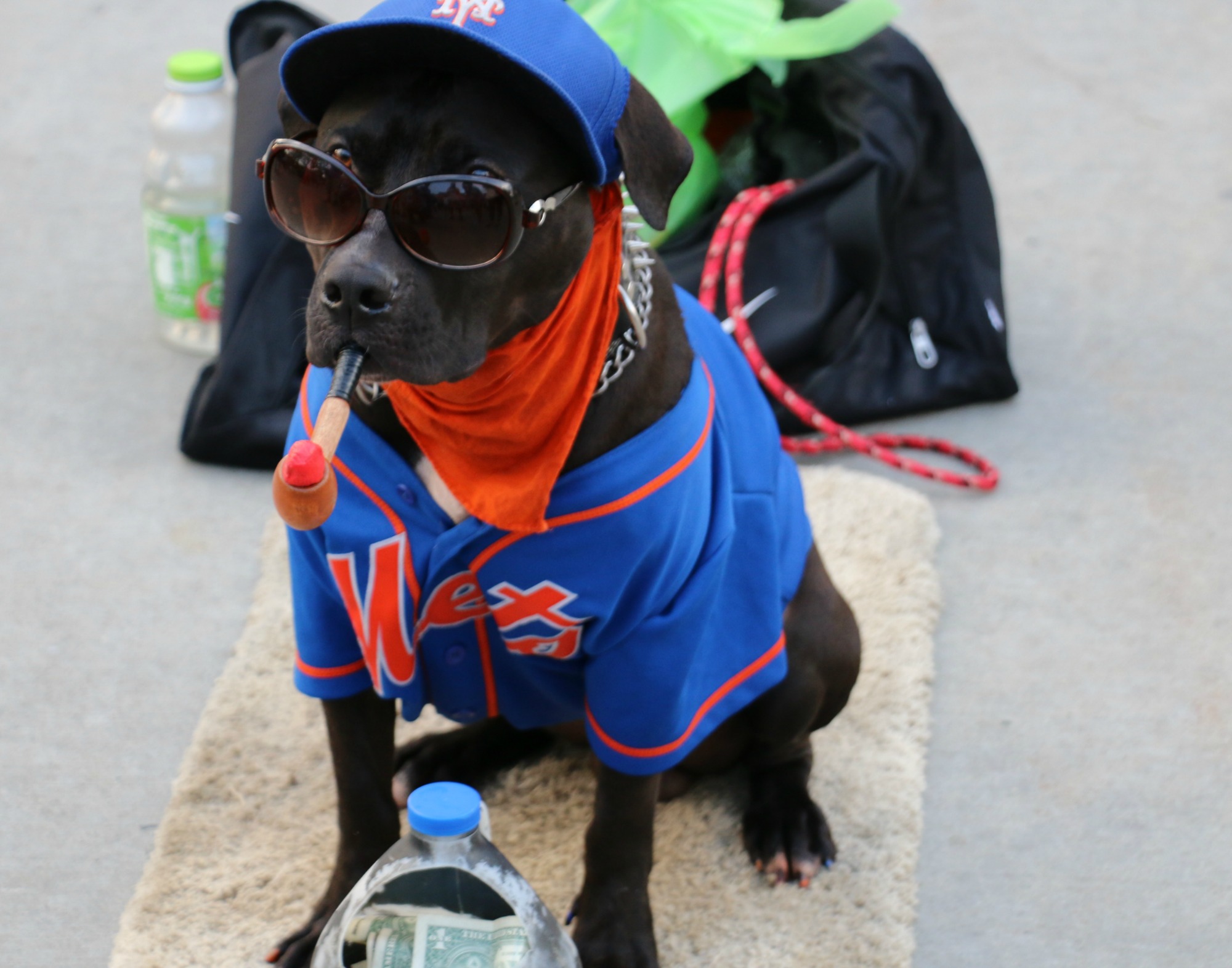 Oh and I can't finish this post without sharing these panhandling dogs we spotted at the game wearing Mets gear and with cigar pipes. While I kept my distance, The Princess Fairy was too excited to join in for a photo.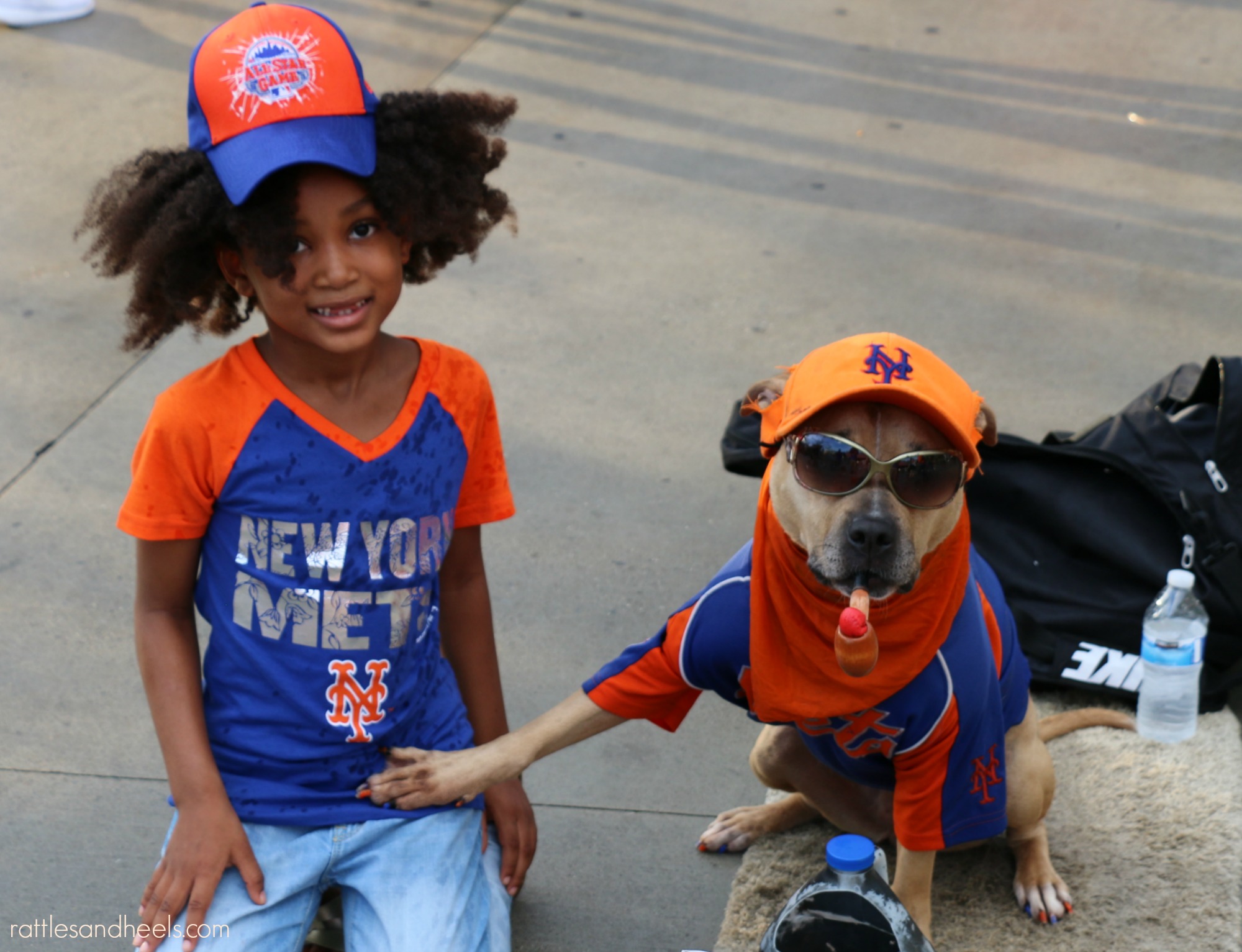 What's your favorite baseball team?