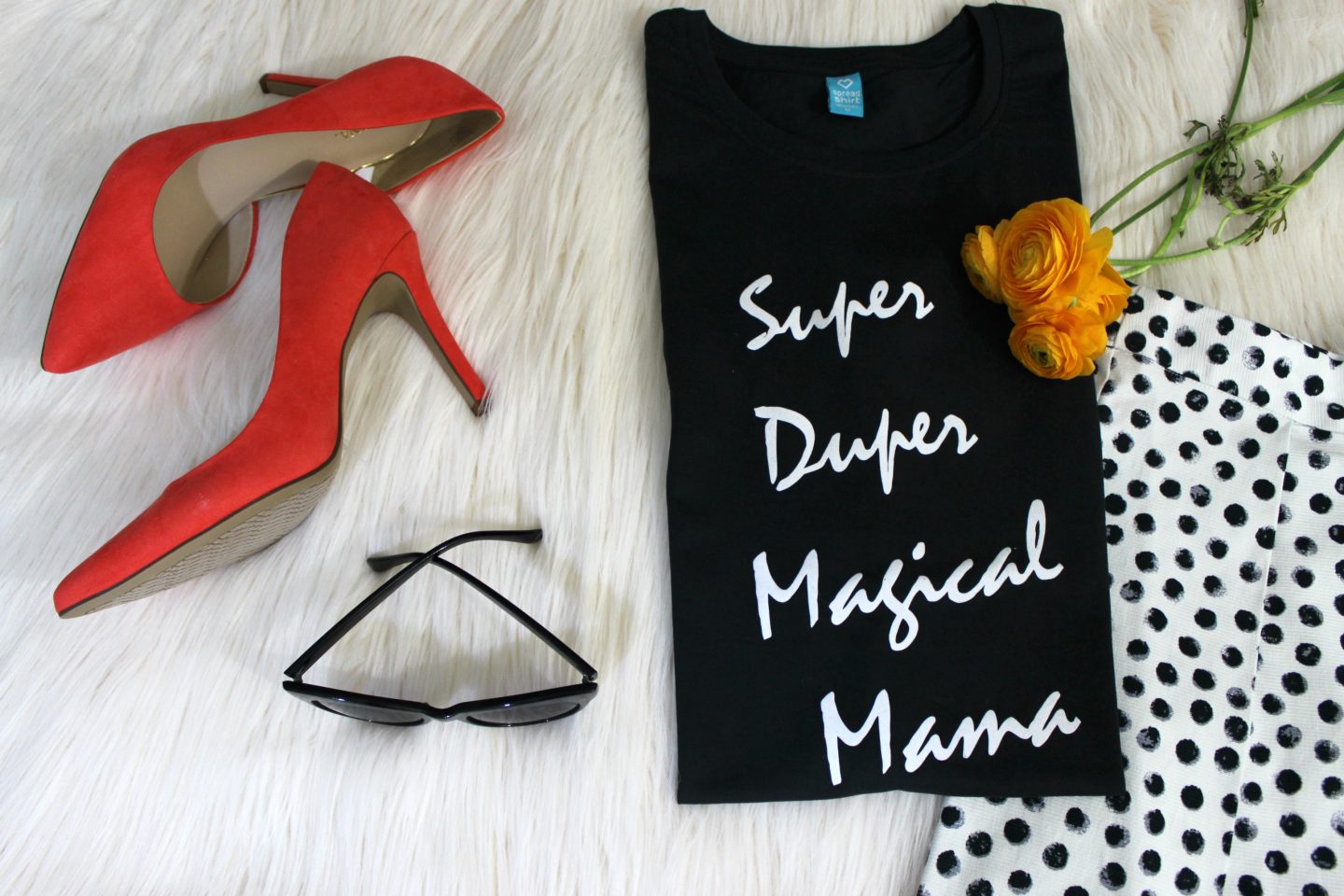 This post contains a few affiliate links!
It's almost Mother's Day and if you're anything like me your idea of a Mother's Day gift is nothing like what your mom or grandma would want. I thought it would be cool to share a few ideas of things millennial moms would enjoy as Mother's Day gifts or just as a nice gift idea period. I'm sharing 5 categories that I think will be a no fail as well as my personal suggestions for each one.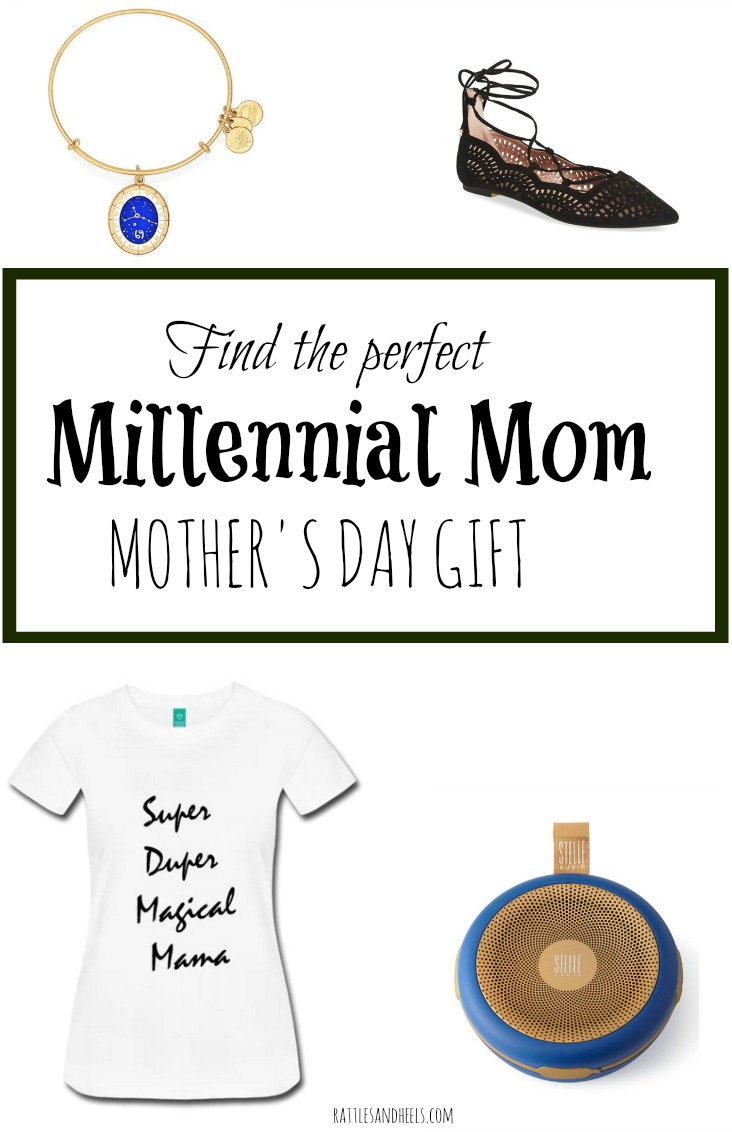 [Tweet "Get this for your favorite #millennialmom for #MothersDay "]
1. Technology
We love technology I can guarantee that an upgraded smartphone, smart watch or new camera will be a winner. Think about technology that will make parenting easier for her like a new iPad stand for the kitchen so she can watch videos of how to make new recipes or new smart watch to get he kids to school on time. You can't go wrong with these  portable speakers and I love these as they are waterproof which is always necessary for moms. Get them here!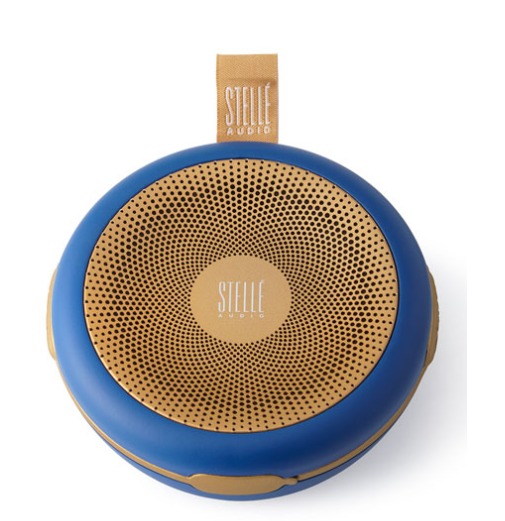 2. Graphic Tees
Millennial moms are opinionated and not shy about it! We're sassy and we don't mind expressing ourselves. Graphic tees are the perfect way to do that. I created the Super Duper Magical Mama shirt just for Mother's Day. Moms achieve the impossible on a daily basis and clearly there's a mix of superpowers and magic needed for that. You can purchase them here at my shop.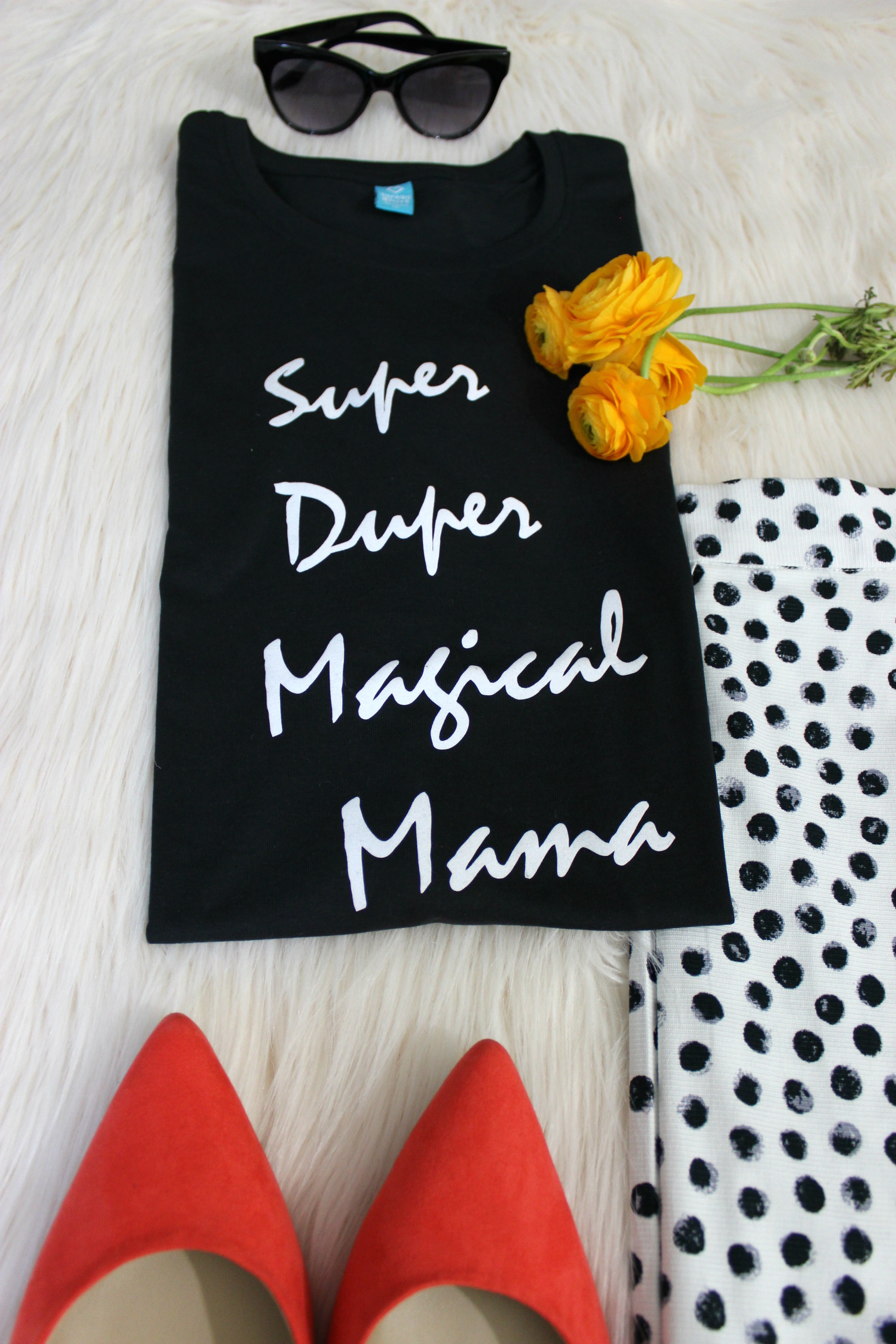 Oh and if you really want to put a smile on her face, get her little ones the matching My mommy is a magician shirt. Get it here!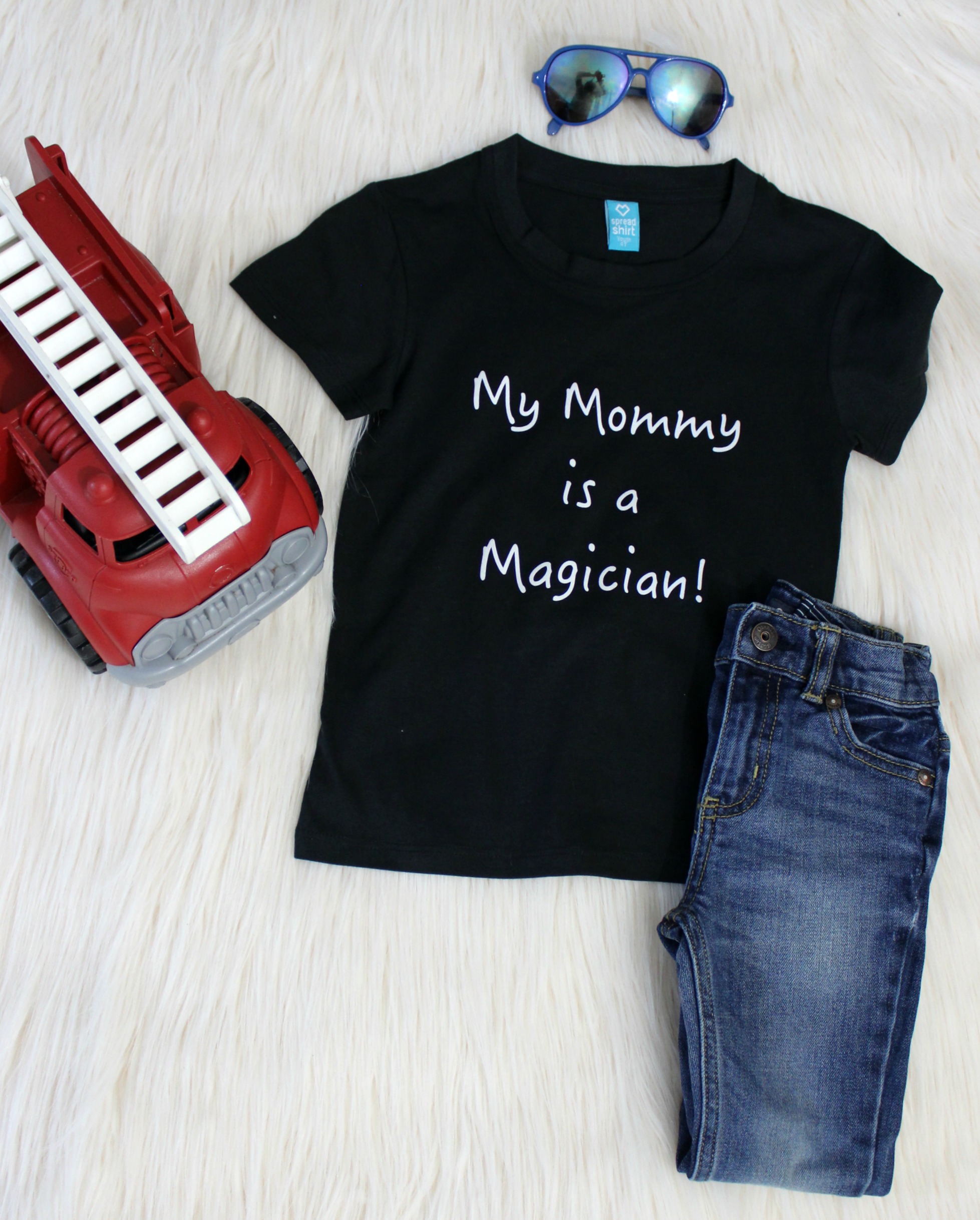 If the millennial mom you're shopping for has a kid who is missing front teeth like my daughter, this fun Tooth Fairy's Angel Investor shirt will be a cool gift.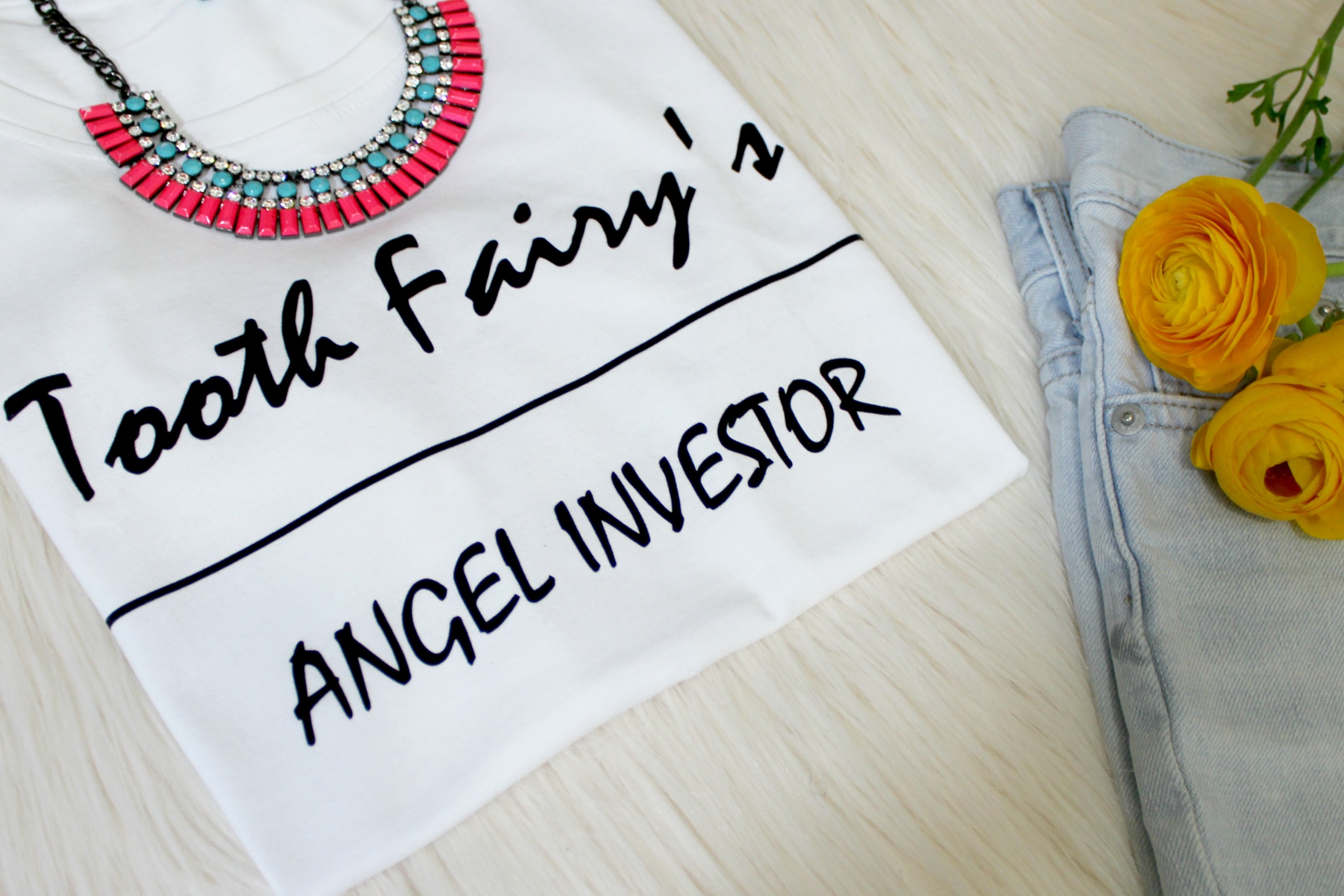 All mom shirts also have maternity options so if you're expecting you don't have to miss out on the fun. Stock up here!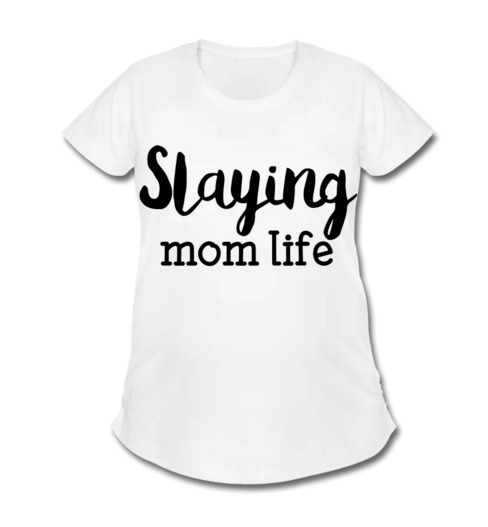 ps: Get Free standard shipping with the purchase of 2 or more items between April 25th – May 1st, 2016 at my shop.  Use Coupon Code:TWOWOO)
3. Meaningful Jewelry
We're very conscious and we love to have meaning and source good vibes and energy from everything including jewelry. My personal favorites are Pink Locket Amazon shop for female empowering pieces and Alex and Ani.
As I mentioned last year, I am a huge fan of The Pink Locket's gorgeous handmade jewelry pieces. All of the pieces from The Pink Locker are designed for the woman who "….knows what she wants, she loves simplicity and complexity at times, she's a career woman, she's a mom, she's a sister, daughter, wife."
My Mother's Day picks are these stackable copper rings because of their simple yet modern look…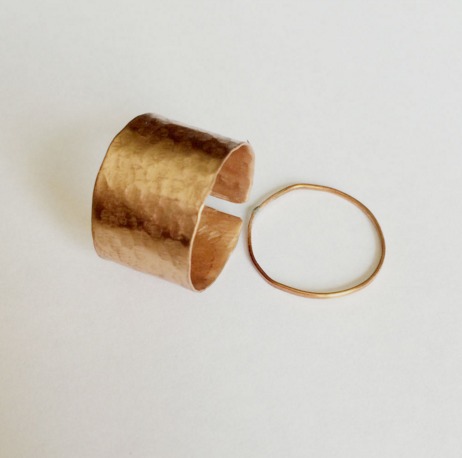 and I'm also loving the two-tone personalized initial necklaces that you custom order with your kids initials.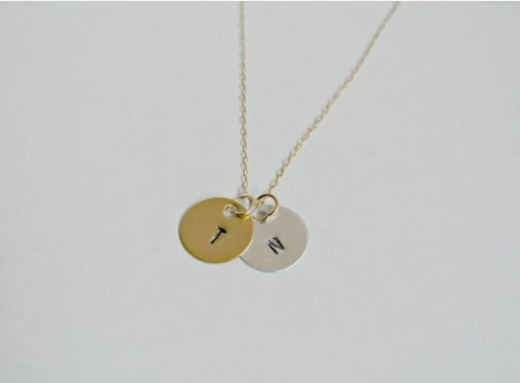 I've been gifting all my girls Alex and Ani bracelets and they all love them! The 'Constellation' bangle is great for the mom who is obsessed with zodiac signs and astrology (I'm about 70% there). Get it here!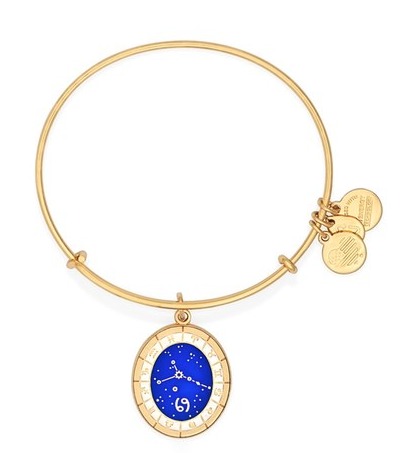 The "Hand of Fatima" expandable ring is great for that mom who is all about good vibes and energy. Although, positivity and abundance have become buzzwords of our day. We all need them especially us moms. You can get it here!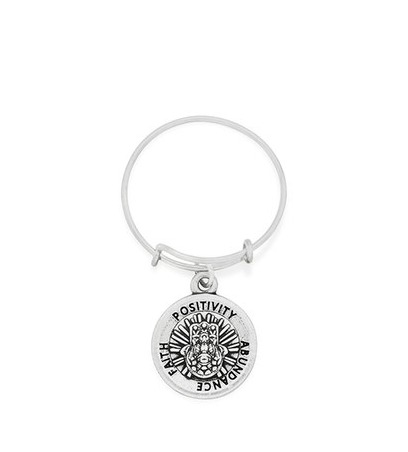 4. Stylish Flats
As Millennial moms, we want to hold on our cool edge, we don't want to lose ourselves in parenting. Many times that means losing the heels but that doesn't mean we have to lose our style. Lace-up flats are really on trend right now and I love this perforated style with scalloped edges. They are perfect as the weather transitions from spring to summer. You can get them here!
Another huge trend is metallic and these penny loafers speak softly to the heart. Chic, fashionable, and mommy approved. You can get them here!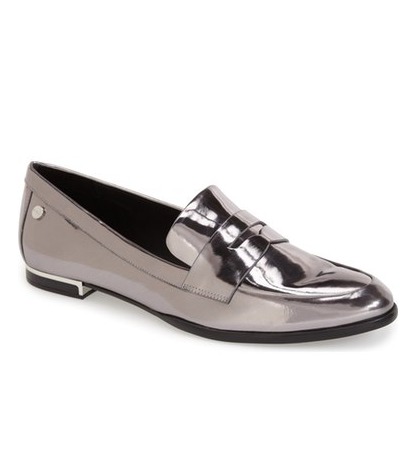 5. Travel
Our generation is known to have the travel bug we love to explore and this will be the perfect Mother's Day. Whether it's a full-fledged international trip to a quick weekend getaway to a lovely day trip.You can find some ideas here! Anyone of these will make any millennial mom very happy.
Which of these gifts do you think you will appreciate most?
ps: Here's a fun idea of something to do for a special mom in your life on Mother's Day!