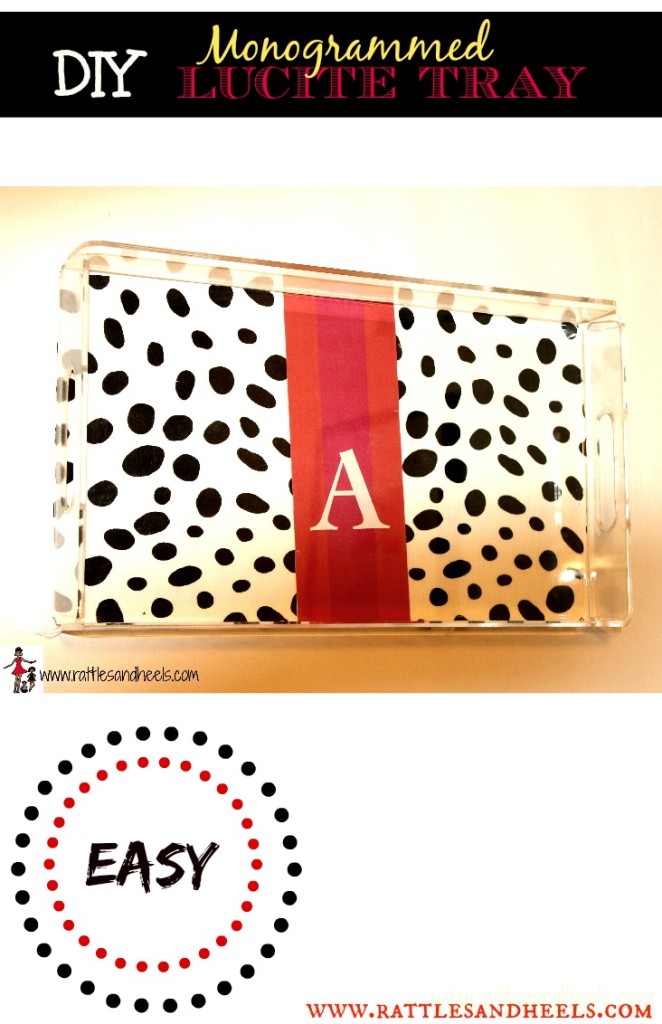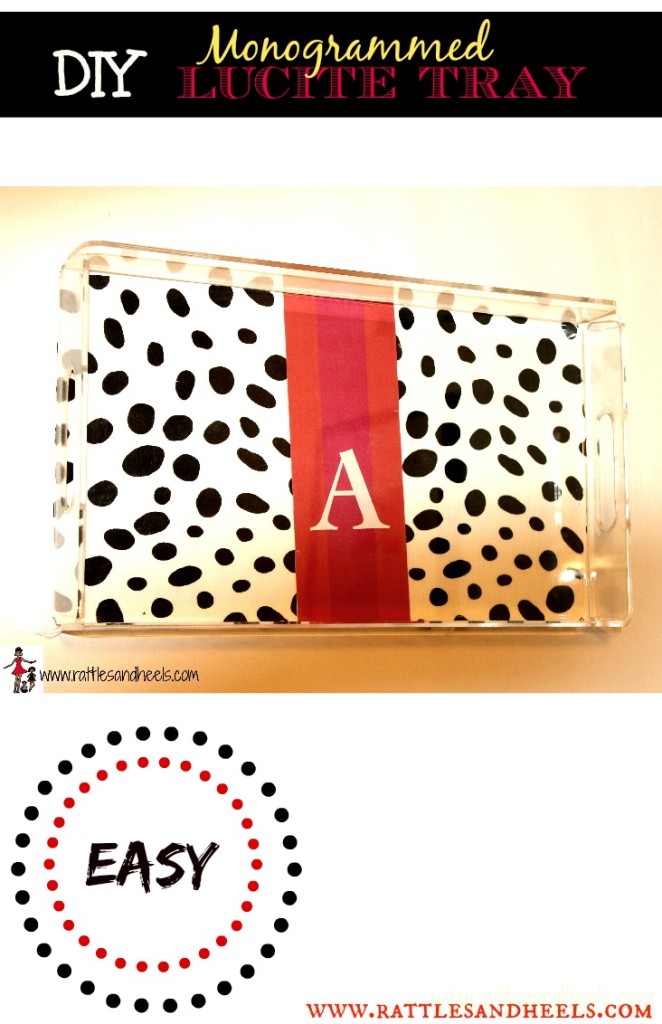 I promised to share the instructions to make the DIY Monogrammed Lucite Serving Tray that I made at the HGTV Blogger Block Party.  I am thinking about making some really soon for some of my girlfriends but didn't want to wait until then to share the instructions with you. These monogrammed Lucite trays are perfect for hostess gifts, Christmas presents or just a fun craft idea for a girlfriends night in. As a DIY project this is very inexpensive and it takes only a few minutes to complete however if you chose to purchase it, you'll spend at minimum $60.
[Tweet "Don't buy it! DIY it! #Monogrammed Lucite Serving Tray #DIY"]
Here are the materials you'll need:
A Lucite Serving Tray..
Fabric or wallpaper sized to fit tray to use as your background. I selected a black and white spotted fabric.
Elmers Spray Glue
Mod Podge Glue
Scissors
Monogrammed Image printed. You can make a monogram image free on Printable Monogram website and print.
A ruler
Pencil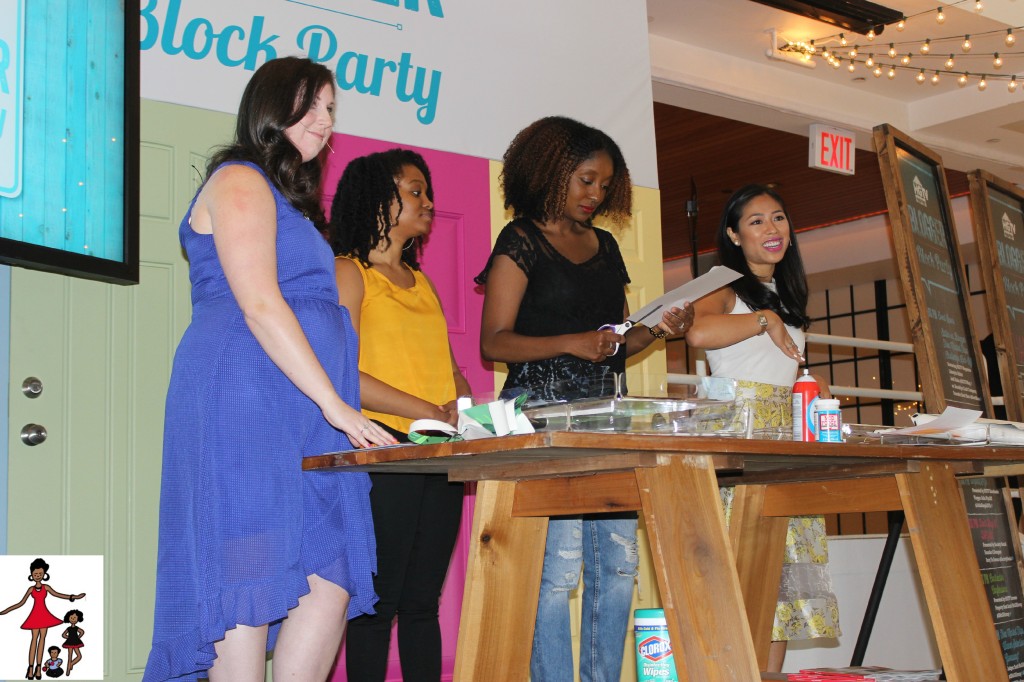 Instructions:
Place the fabric or wallpaper of your choice under the tray and select the scale that you want to preview in your design.
Using your pencil trace the outline of the tray on the upside of fabric or wall paper.
Using your scissors cut along the traced lines.
Cut monogram if necessary.
Apply Mod Podge Glue to back of monogram.
Stick monogram in the middle of the piece of fabric that you cut.
Spray the fabric/wallpaper with a generous amount of spray glue (upside).
Turn tray upside down.
Stick monogrammed fabric or wallpaper to the back of the tray.
Flip tray over and smooth all spots and ensure that monogram is centered.
Allow tray to dry.
Your finished product should look like this: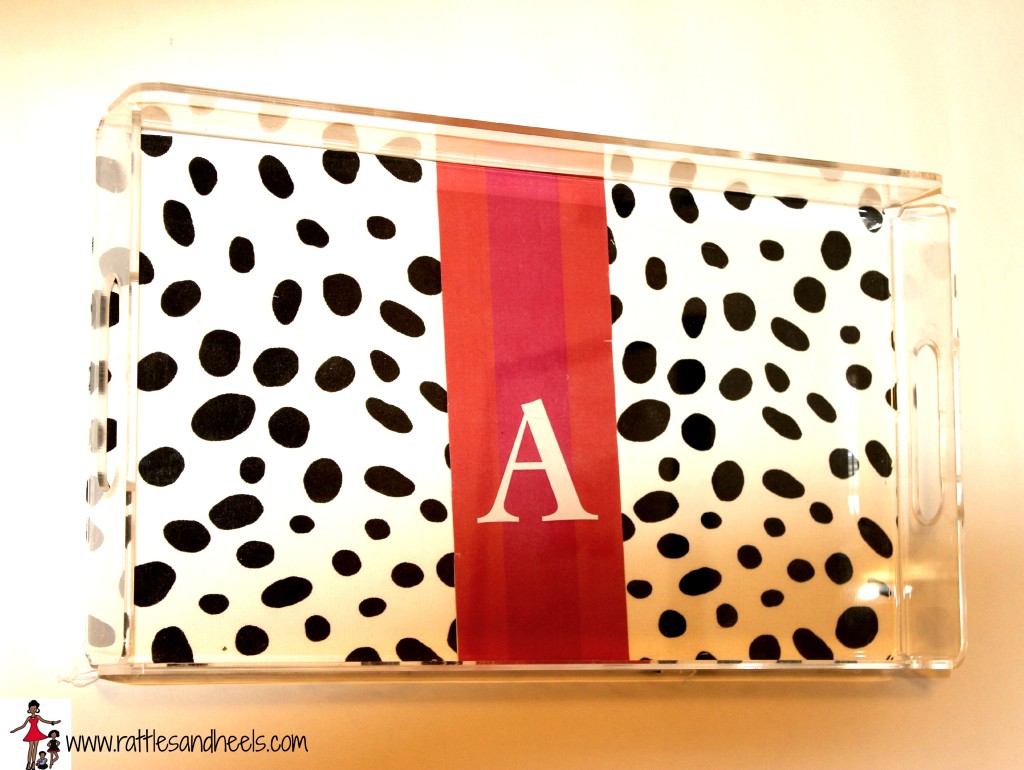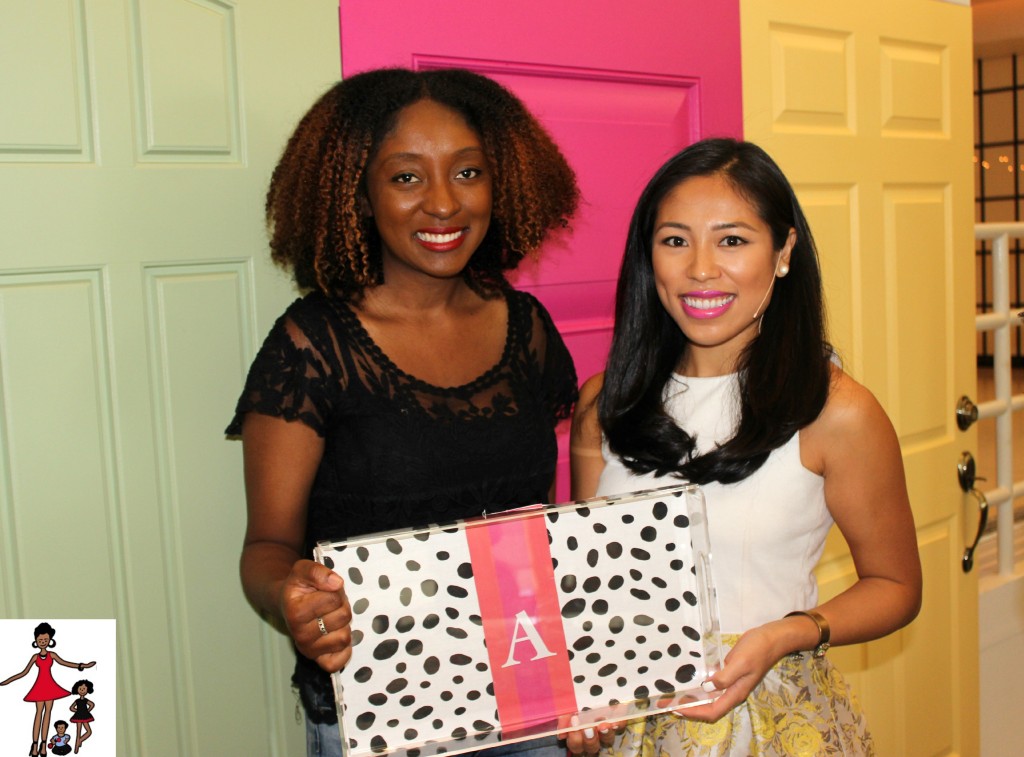 What do you think about my tray? Will you be making your own?