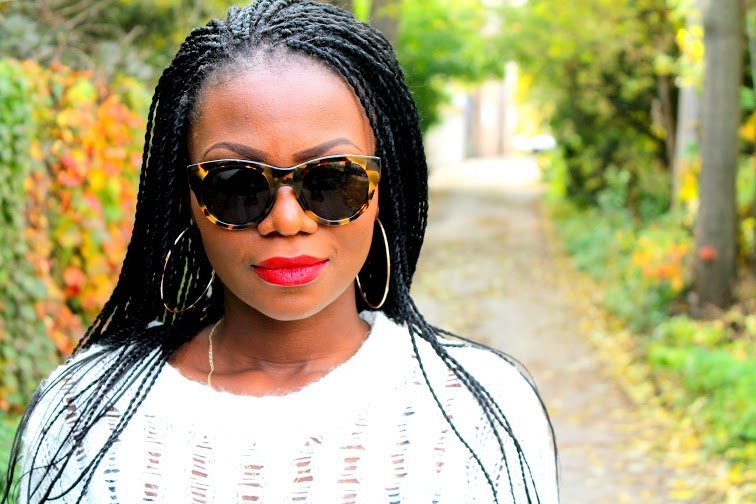 Hey loves, I am back with another Mom in Heels. I discovered Charlotte's blog Milk N Honee a few months ago and I was immediately hooked. She's one of the nicest and chicest moms I've encountered in the blogosphere and her style is completely effortless. Her coordinated outfits with her adorable daughter are always fashion forward. I'm always dying to know how chic moms manage motherhood and caring for themselves so I really enjoyed chatting with Charlotte during this interview. Enjoy!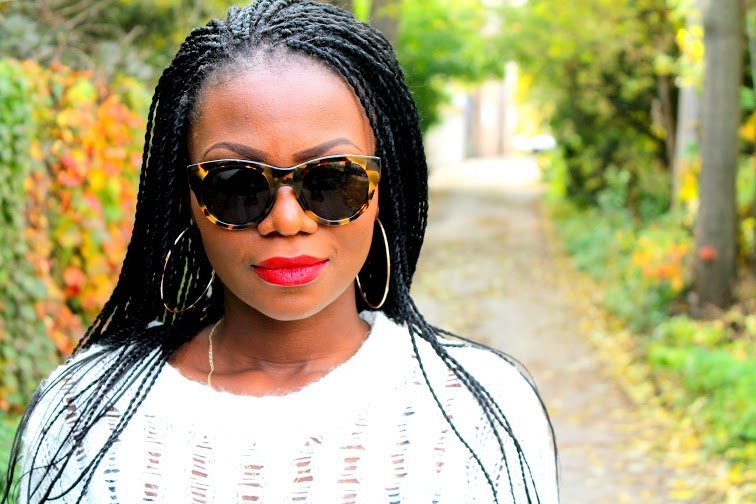 Please introduce yourself.
My name is Charlotte, I live in Chicago by way of Ottawa, Canada. I curate Milk n Honee, a "mommy and me" style blog which features my daughter and I. I also run Preface, an Agency based out of Chicago, which offers sartorial solutions to moms, looking to revamp their personal style or the mom to be looking to style her baby bump. I initially started the blog as a platform to encourage women, mothers specifically to "keep it hip" after baby. It sometimes gets hard to have the energy to keep up after transitioning into motherhood, so I use the blog for that platform and also as an extension to Preface.
How many kids do you have and how old are they?
I have one sweet little girl who is 2.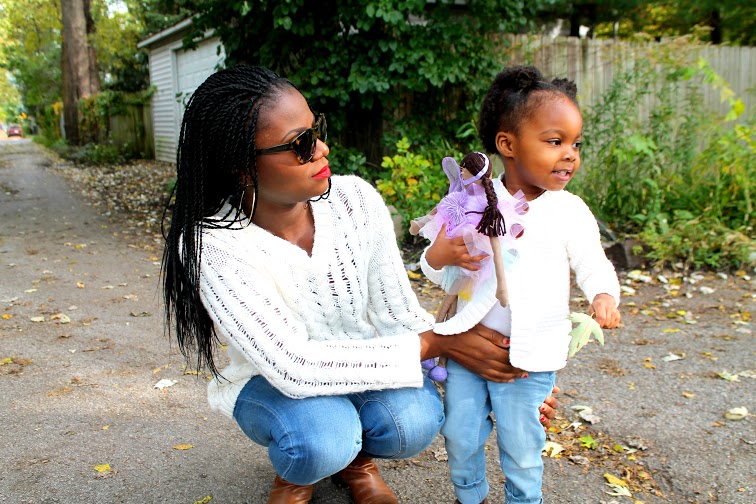 What's the biggest parenting challenge you've overcome?
Patience. I've learned that kids will test it, I can't say that I've overcome it completely, but I pick my battles, if little N wants to wear bunny ears during dinner time, there are worst things in life. I pick my battles with… If she wants to dump all of her building blocks on the floor that's fine too. Children will test your patience, and I'm learning to deal with it .
How do you balance your career and motherhood?
I plan my days, weeks etc… I have a planner in which I write everything that is in my power to plan. My daughter is in daycare part time, so when she's not here I get the bulk of my work done. I have a rule where I never blog on weekends, those are reserved for family time and most of my posts are scheduled, meaning they've been written days or weeks before. I also have a very supportive husband which is great!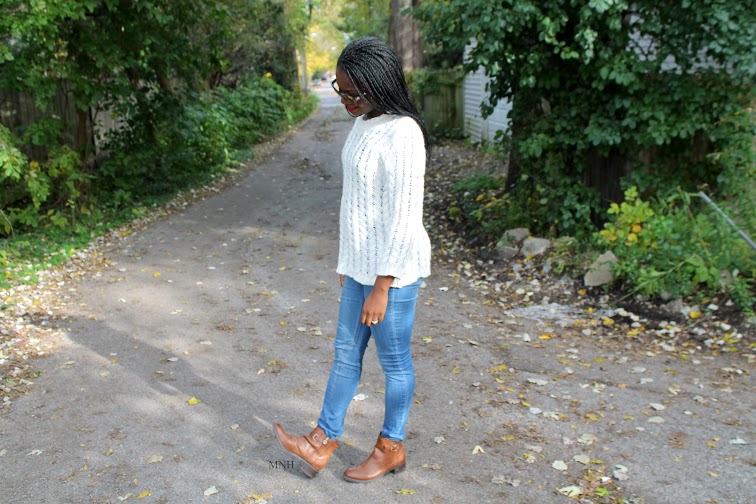 How would you describe your personal style?
Nowadays, comfort is the name of the game. Flat boots, oversized sweaters, hats. The simpler the better. I really like the effortless look! One that comes together "naturally" if that makes any sense.
Did your personal style change since you became a mother?
Yes, I mean when I was younger (much younger) LOL, before I became a mom, the shorter the higher the heels the better… Clearly I'm a little older now and my taste is not what it used to be. As mentioned above I dress for comfort, stylish but comfortable. I have a toddler to keep up with, and chasing her in heels… not a good idea!
What would be your advice to moms who are struggling to establish their style and make time to care for themselves?
I think that every woman is different hence their sense of style should be a reflection of them. I think it's easy to get lost and mimick someone else's style in hopes that it would work for you and that's a mistake. Ultimately personal style is a reflection of self, so it's important to first find what works for you and your lifestyle. I also think that no matter how busy life gets, as women, specifically mothers, it is important to set aside time for ourselves, no matter how selfish it may seem. It will do wonders for your sanity, and your overall well being. Leave the kids with hubby, grandma, aunty and take time for yourself.
[Tweet "Ultimately personal style is a reflection of self."]
Any tips you'll like to share with new mothers?
It's tough in the beginning but it gets better.
 How can we keep up with you?
We're working on some really cool project set to launch in 2015, so you make sure to keep up with me! I can be found on my blog milknhonee.com or prefaceagency.com and on social media (Instagram and Twitter ) using my blog's and business's respective names (@milknhonee and @prefaceagency).