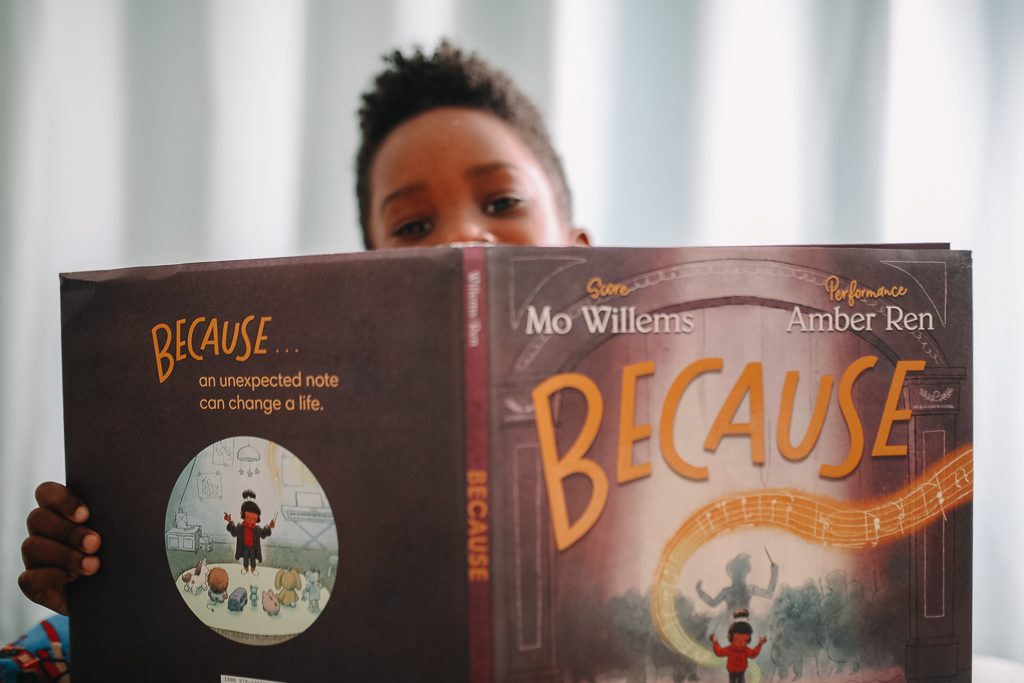 We're happy to partner with our friends at Disney Book Group for this sponsored post. As always, all opinions are my own.
Sometimes it takes just one serendipitous experience to inspire a child to dream! I think we can all think back to a moment in our life where we found inspiration in the most unexpected places. Those moments can change us and ultimately change our lives. For instance, when my oldest was a toddler, I took her to the library one day just to get her out of the house and discovered a toddler playgroup. We started attending weekly and it was because the librarian who read the kids a Mo Willems book, I discovered the author, fell in love with his work and purchased it. When my daughter started school, I read one of Mo Willems' Elephant and Piggie books to her class and because the teacher loved it so much, she asked the school's librarian to order the collection for the school's library. It's because of my adoration for the work of Mo Willems (who has written and illustrated over 50 children's books) that I'm writing about Mo Willems' new book Because.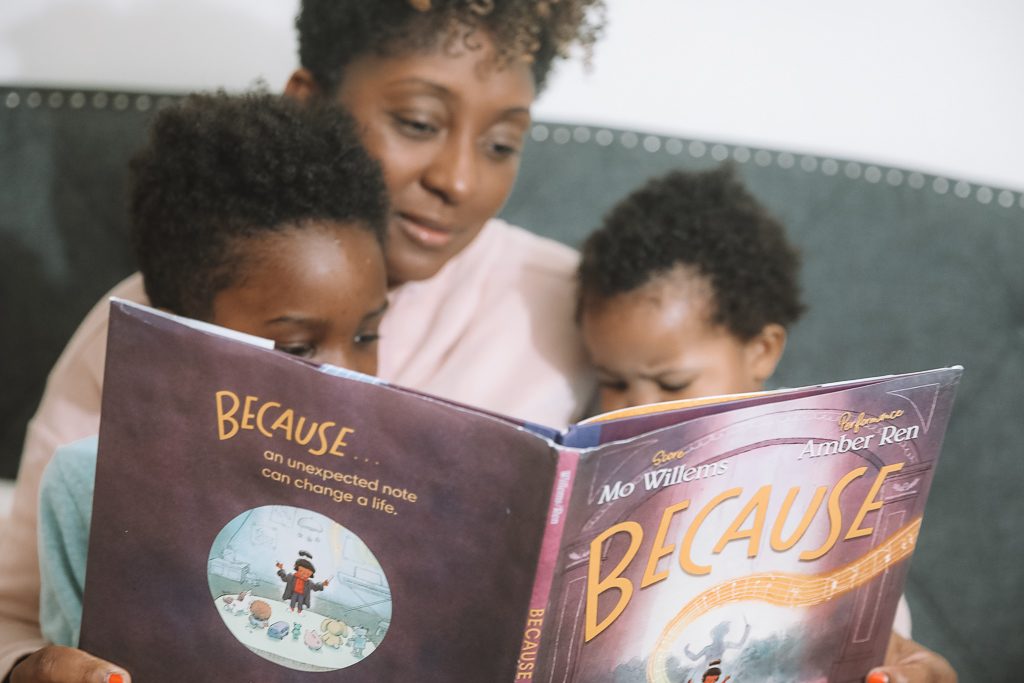 Because begins with a little music history; "Because a man named Ludwig wrote beautiful music — a man named Franz was inspired to create his own." In our home, because my older daughter plays the violin, my son got interested in music and started playing the piano and they now both take lessons.
The beautifully written story takes kids behind the scenes and shows them the village that comes together for an orchestra, the people who may be overlooked from the train conductor, graphic designer, ushers etc. It also highlights that a dream doesn't come true without hard work, practice and years of preparation.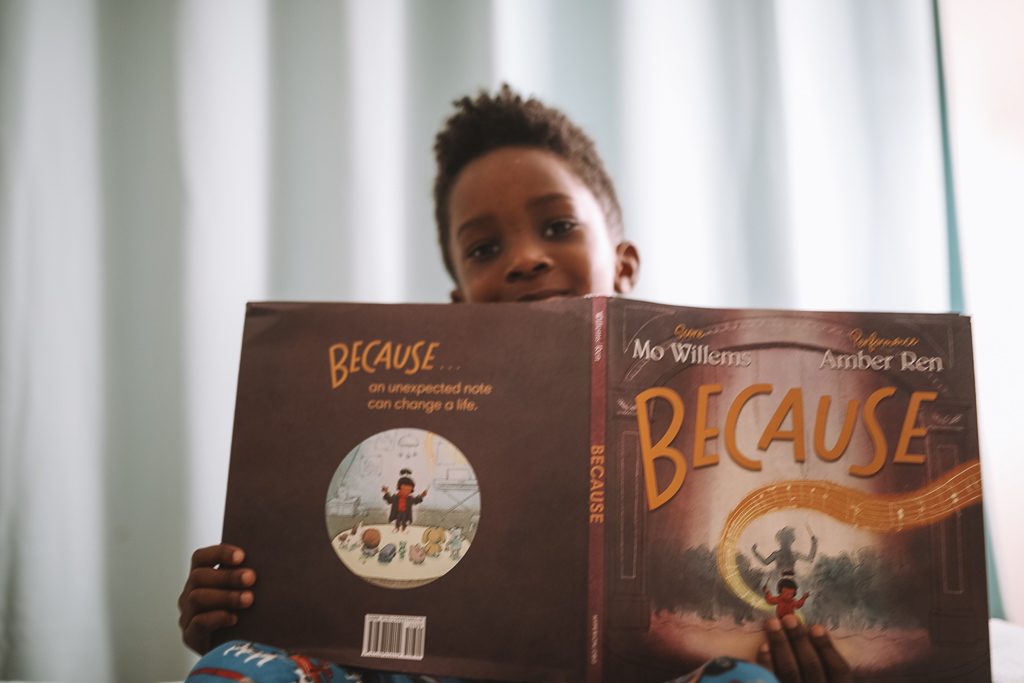 What I loved about my son reading this book is that he easily connected the story to himself. He kept saying "Just like me, mommy!' He wants to become a filmmaker when he grows up and just like the little girl in this book he was inspired by art that spoke to him.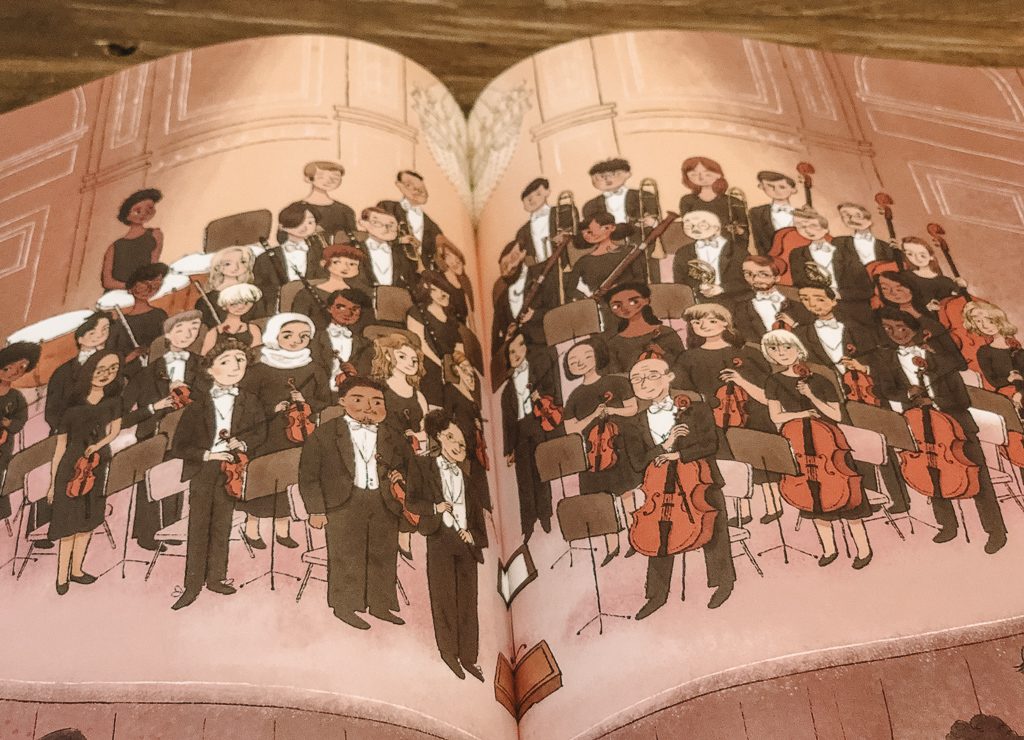 The illustrations by Amber Ren bring Because to life! This book is her first which is very impressive, and she has a cool job as a visual development artist for DreamWorks TV, Warner Bros Animation and others. One tiny detail I really loved about Amber Ren's illustrations in this book is her adding herself and Mo Willems. Be sure to see if you can spot them in the book.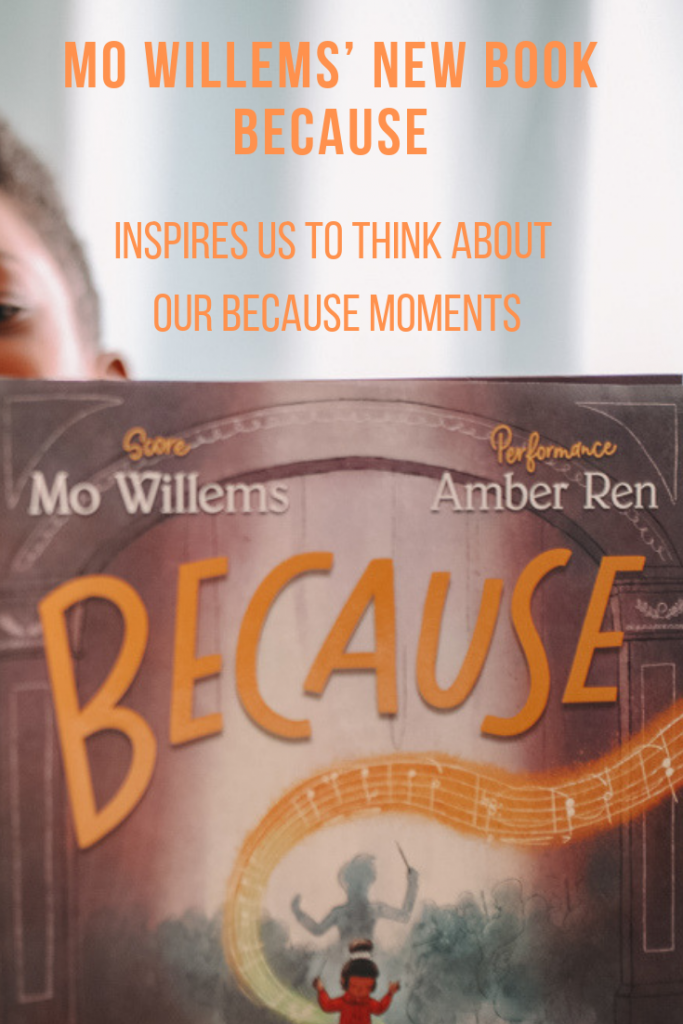 Because we loved the book, Because I would highly recommend it. It's a bit different from what we've come to expect from Mo Willems with his hilarious Elephant and Piggie and Pigeon series but it's just as good and a bit more thought-provoking and informative for our little ones (recommended ages 3-5). I would love to hear your thoughts on this sweet little book when you purchase it. It was released last week on March 5th!