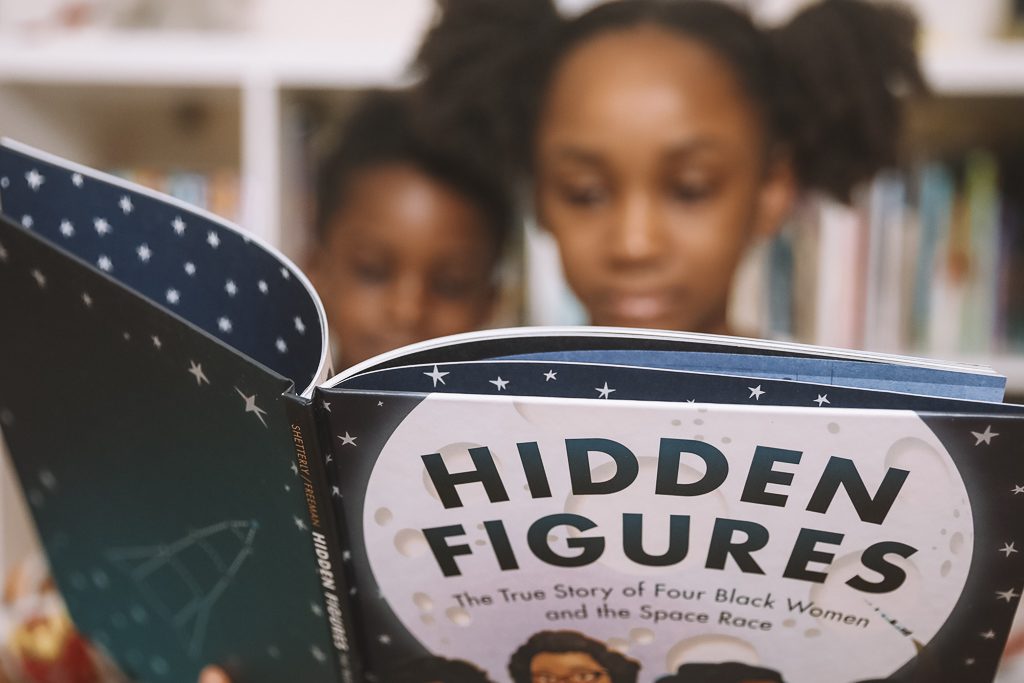 This post sharing children's books featuring strong female characters include affiliate links.
Raising three children means putting on my educator hat not sometimes but all the time. As many of you know, I have a son and two daughters. It's equally important to me to teach my girls and my son about women's history and women's issues. I'm raising my son to be an ally and to be champion for women. I'm raising my daughters to be proud and brave especially since I'm raising black women. I think while they're still little is the best time to empower and educate them. There are so many women, particularly women of color in history who have made an impact on the world that my children can all look to for inspiration. This Women's History Month, my older daughter decided to research both Oprah Winfrey and Madam C. J. Walker, both influential black women who have made history. Along with her research, I will be reading children's books featuring strong female characters with all three kids. Here are some of our favorites: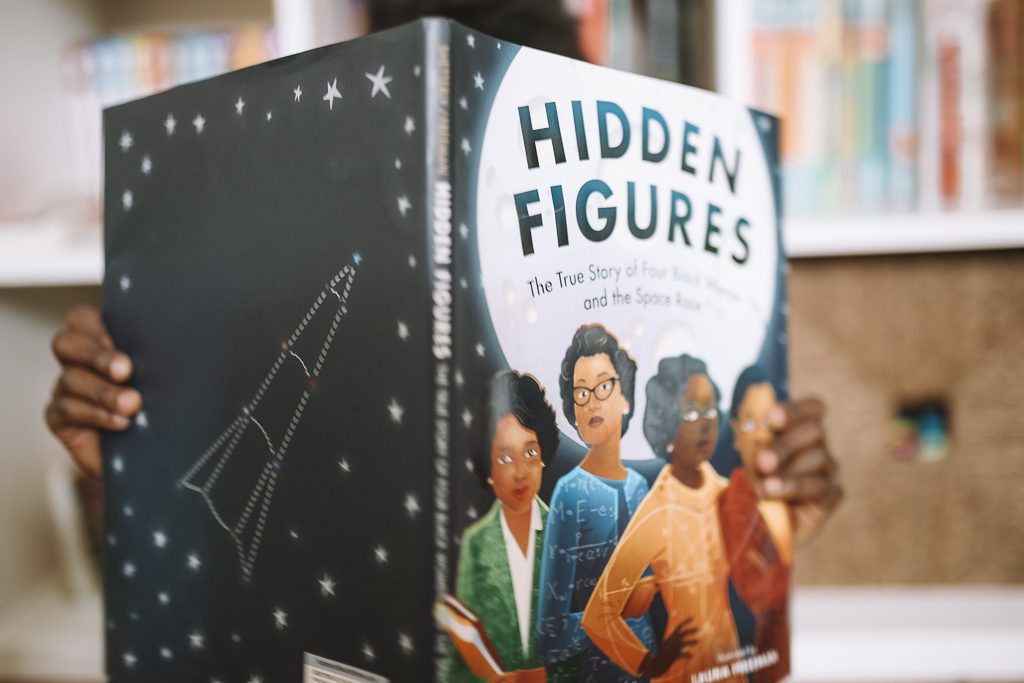 There are lots of unsung heroes in the world. Stories that needed to be told but were kept quiet. One of those is the story of the four women featured in the book Hidden Figures by Margot Lee Shetterly and illustrated Laura Freeman. I'm sure many of you have seen the movie telling the story of Dorothy Vaughan, Mary Jackson, Katherine Johnson and Christine Darden. These four brilliant black women who made it possible for the first space launch to the moon. I know that I've shared this book before, but it really reinforces the importance of determination and fighting for your dreams.
From the first black female astronaut to actresses and activists, Little Leaders: Bold Women in Black History highlights the many women in history who against all the odds have done incredible things. Many of these women are famous, but many are not and love that this book provides children with insight into the many ways women have impacted the world. The author and illustrator Vashti Harrison is one of my favorite children's books authors, and I was so in love with this book that I was happy to find the follow-up board book for younger children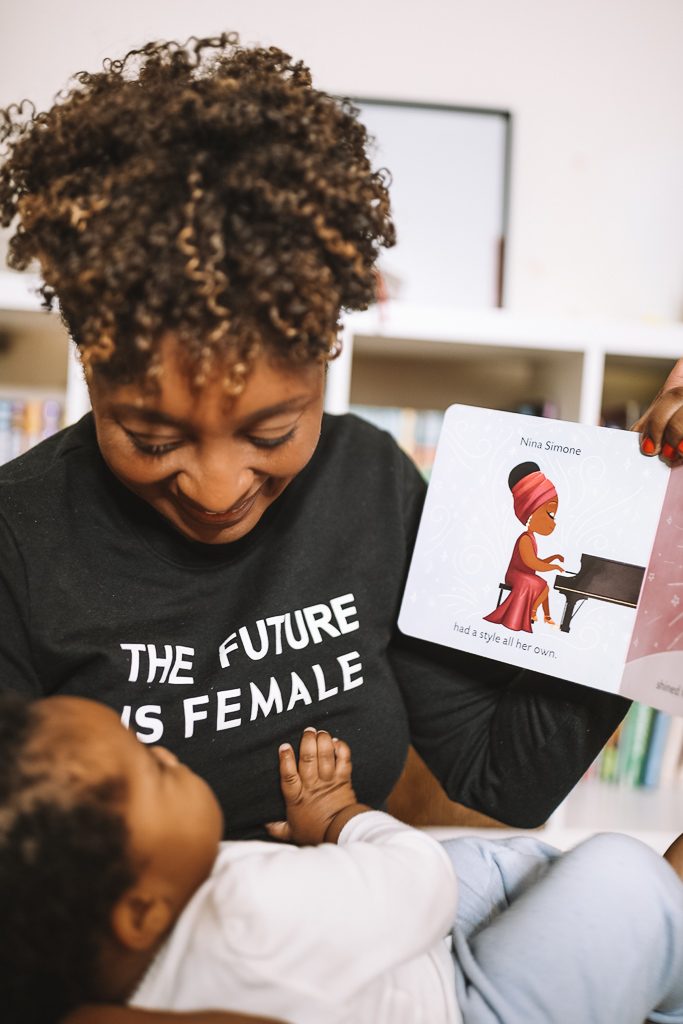 Dream Big, Little One is basically a picture book version of the Little Leaders: Bold Women in Black History book. I was wishing that there was a board book version for bold little women in black history as I wanted both my daughters to have this book.
I bought my toddler this book for Christmas and although she clearly can't read she's drawn to it. She's always turning the pages by herself or bringing it to me to read it for her. I know that she's learning about fascinating black women who have defied all of the odds to make it. As she grows older, their names will stay with her.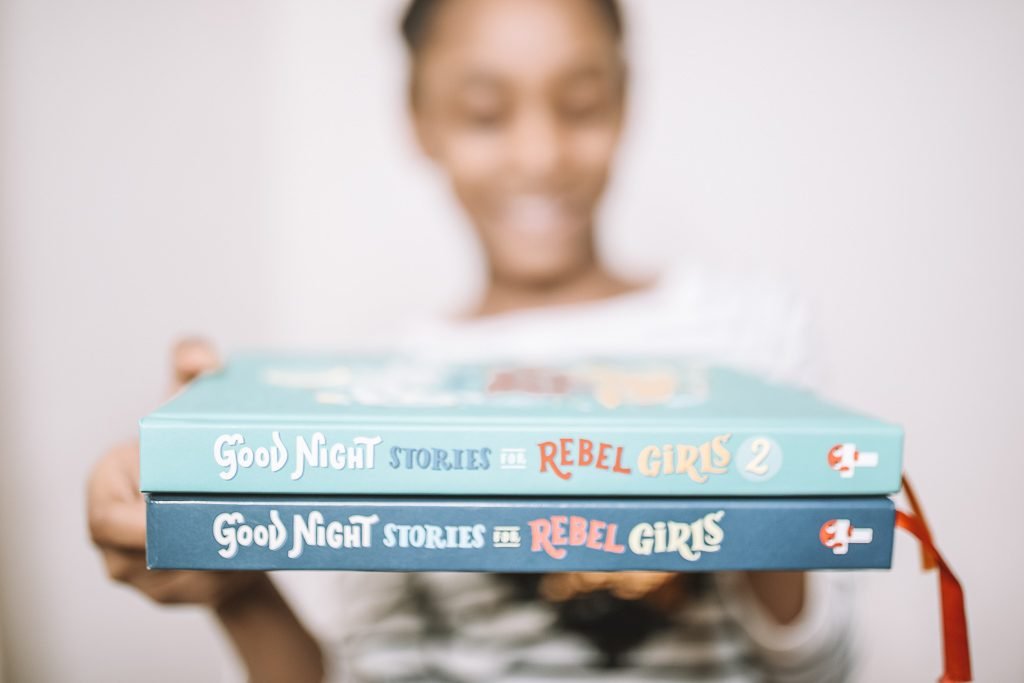 Good Night Stories For Rebel Girls books
I've shared our love for the Rebel Girls books here before, and since then my daughter finished it and we moved on to the second book. I really hope they continue this amazing series with more books. We're also a big fan of the podcast and listen while on the move or at home.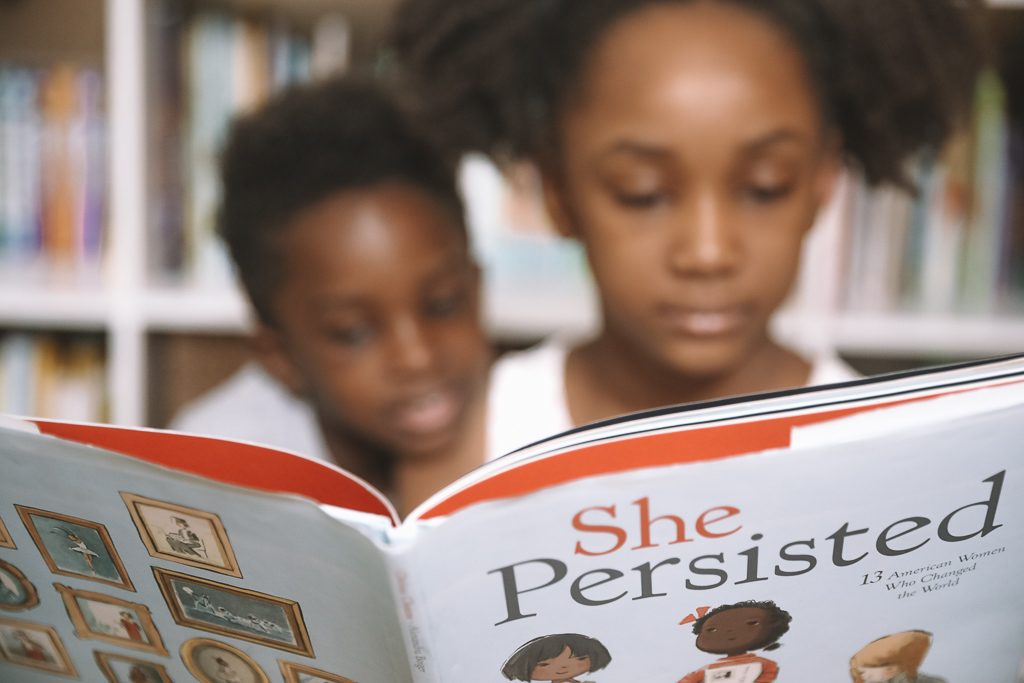 Last but certainly not least, She Persisted: 13 American Women Who Changed the World by Chelsea Clinton and illustrated by Alexandra Boiger provides age-appropriate versions of the stories of women like Claudette Colvin, Rosa Parks, Ruby Bridges, Sonia Sotomayer, and Virginia Apgar. This book encourages young girls to keep going no matter what they find themselves up against. My daughter's favorite woman in this book is Florence Griffith Joyner. 
Let me know some of your favorite children's books that feature strong female characters in the comments section below.