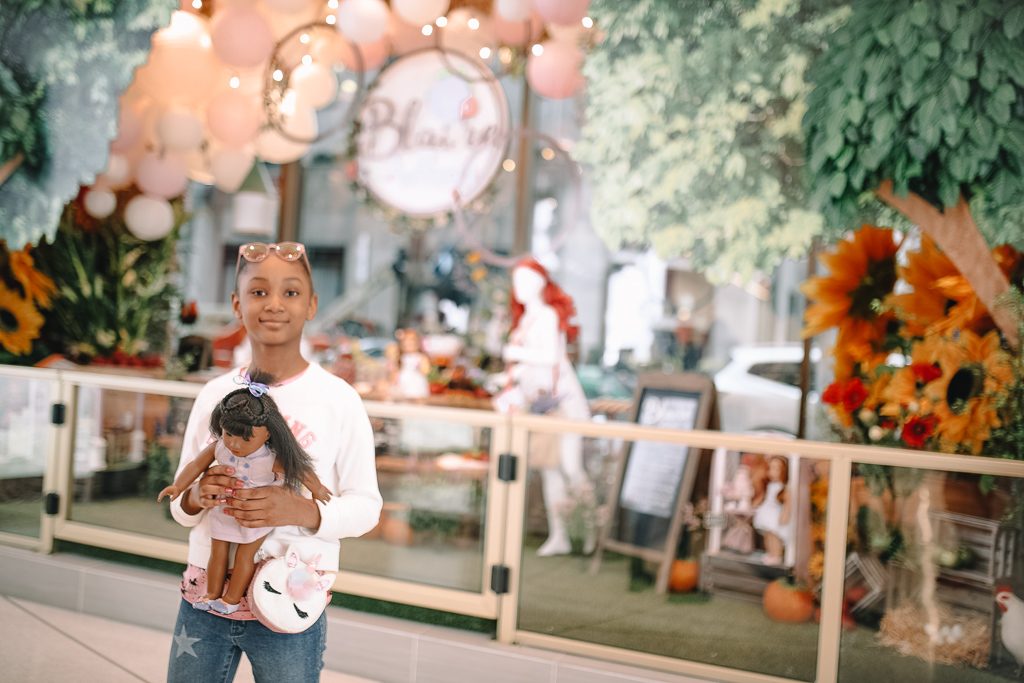 We were hosted by American Girl NYC Store for this doll hair salon and dining Experience. As usual, all opinions shared are my own.
A few weeks ago, my 8-year-old slid a cute handmade invitation to me to attend one of her American Girl Truly Me dolls who she named Pop Star birthday party in our living room. All of her American Girl dolls were in attendance — in their cutest outfits sitting the couch, and when she turned up the volume to dance, I grabbed her doll Melody while she and Pop Star danced next to us. It was a fun moment, but I noticed that Melody's hair could use a little styling and realized it's been a while since we've been to the American Girl store. It was a year for my daughter but even longer for me. My mom took her last year to the new NYC store but I'd never been, so I planned an American Girl Store date for a doll hair salon and cafe experience.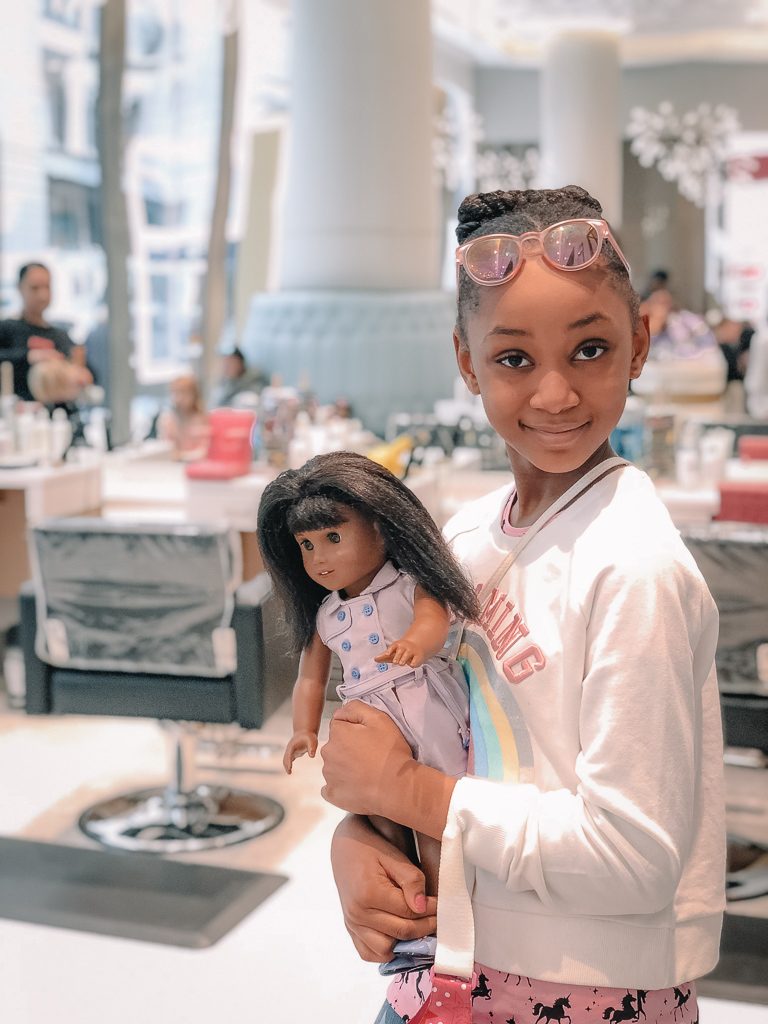 Doll Hair Salon.
When we arrived, we headed to the doll hair salon with Melody. Upon checking in, my daughter selected the sweetheart braid style from the catalog of hairstyles for dolls with textured hair. Her doll's stylist determined that Melody also needed a trim and she was kind enough to give my daughter tips on how to maintain her hairstyle at home. Since Melody was wearing a cute purple trench dress that my daughter got her during her last trip to the store, she selected matching purple nail polish for her manicure. I love that the nail polish can be easily removed with water and kids get to keep the nail polish (my daughter promptly did all of her dolls nails when she got home).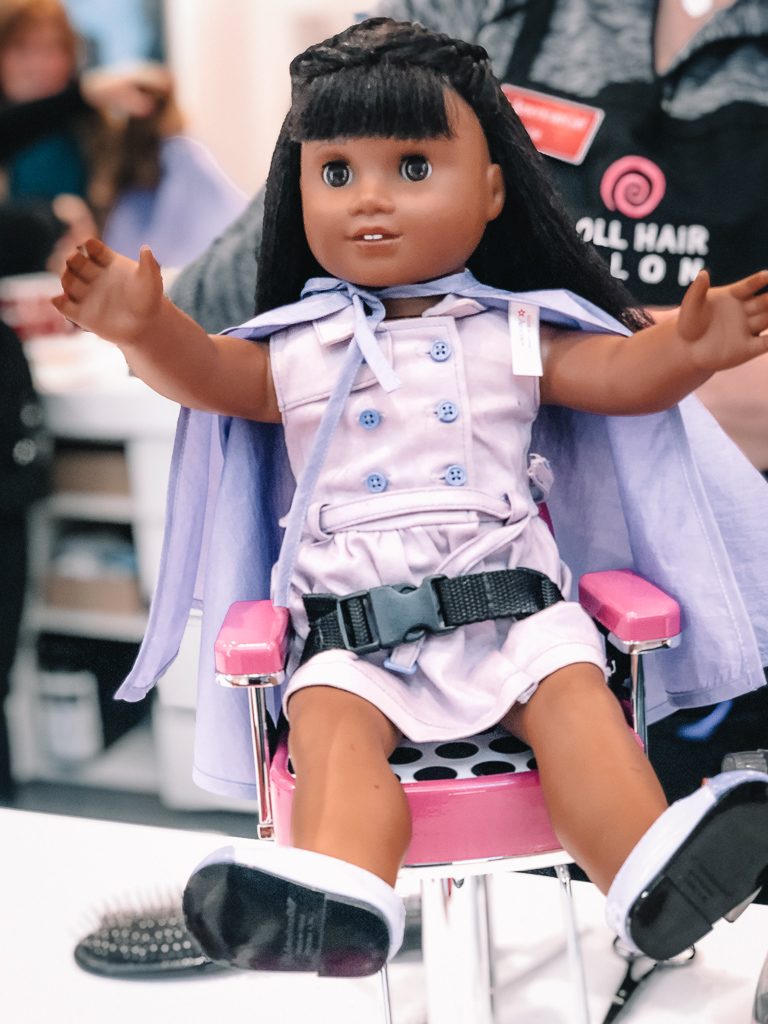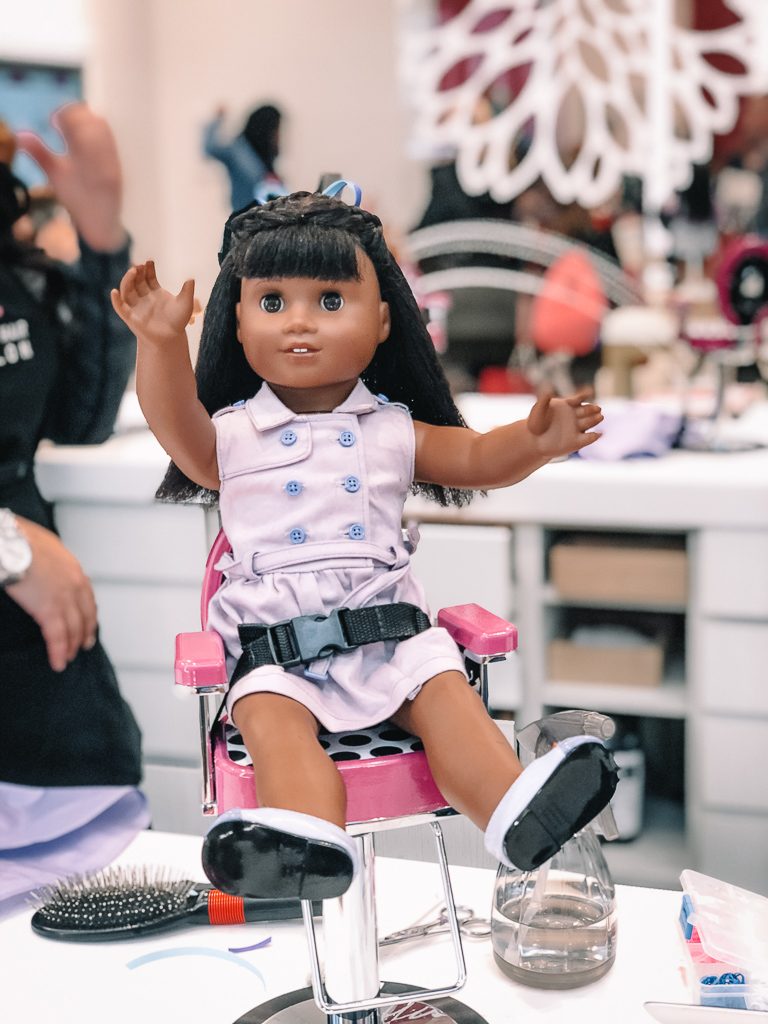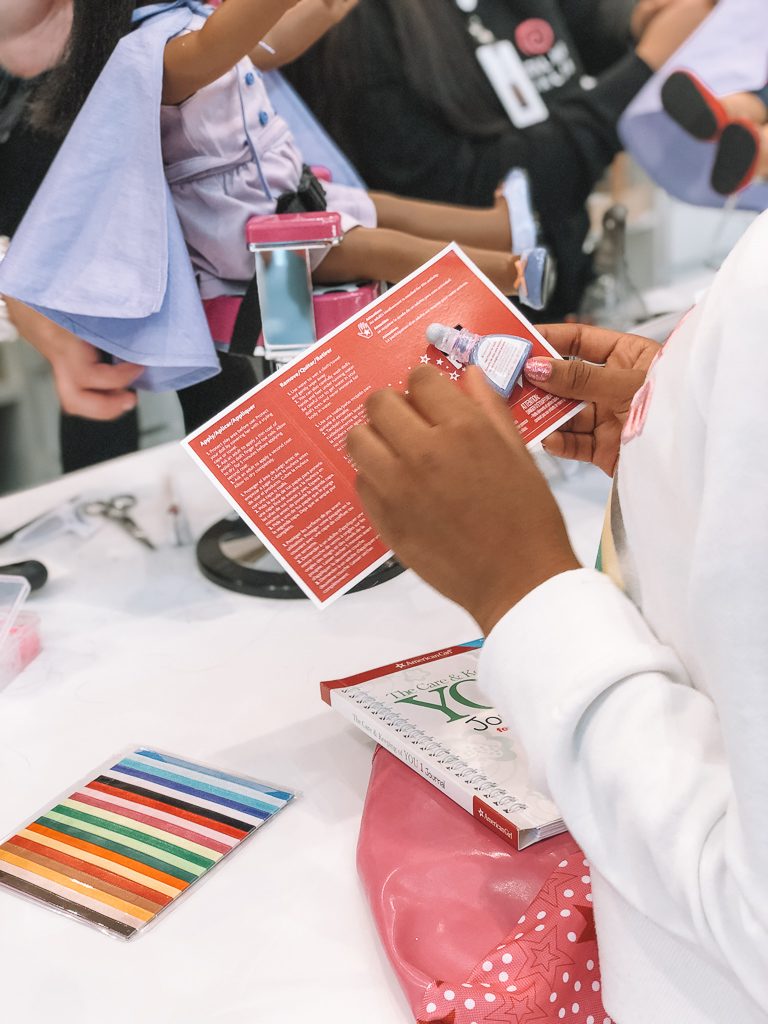 After waiting for Melody's nail polish to dry we left the salon and shopped around the store as well as checked out the new American Girl of the year, Blaire.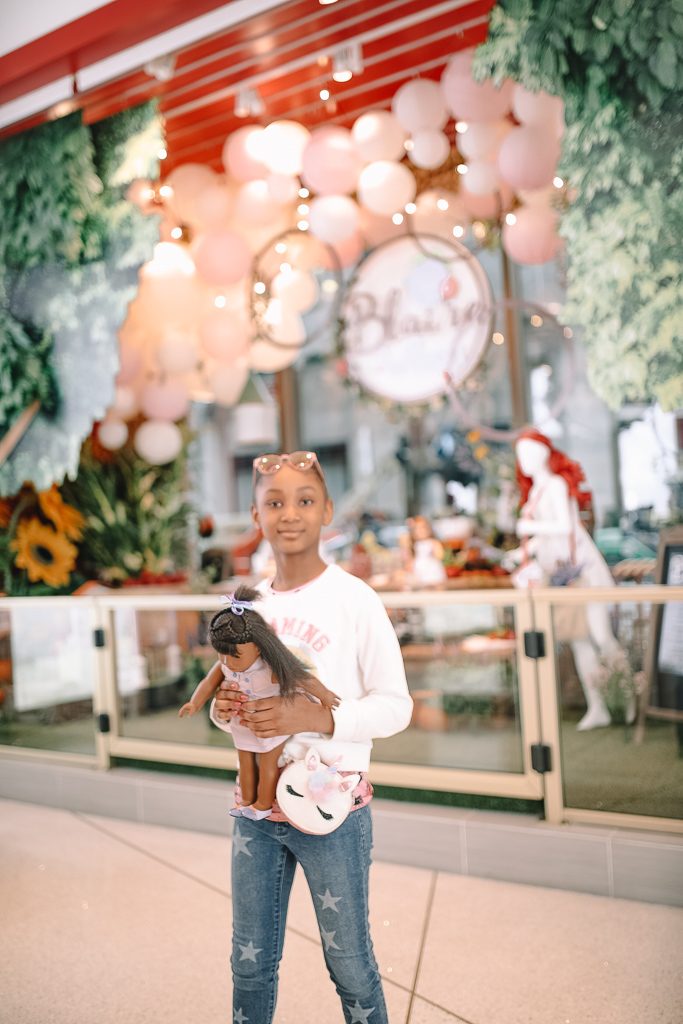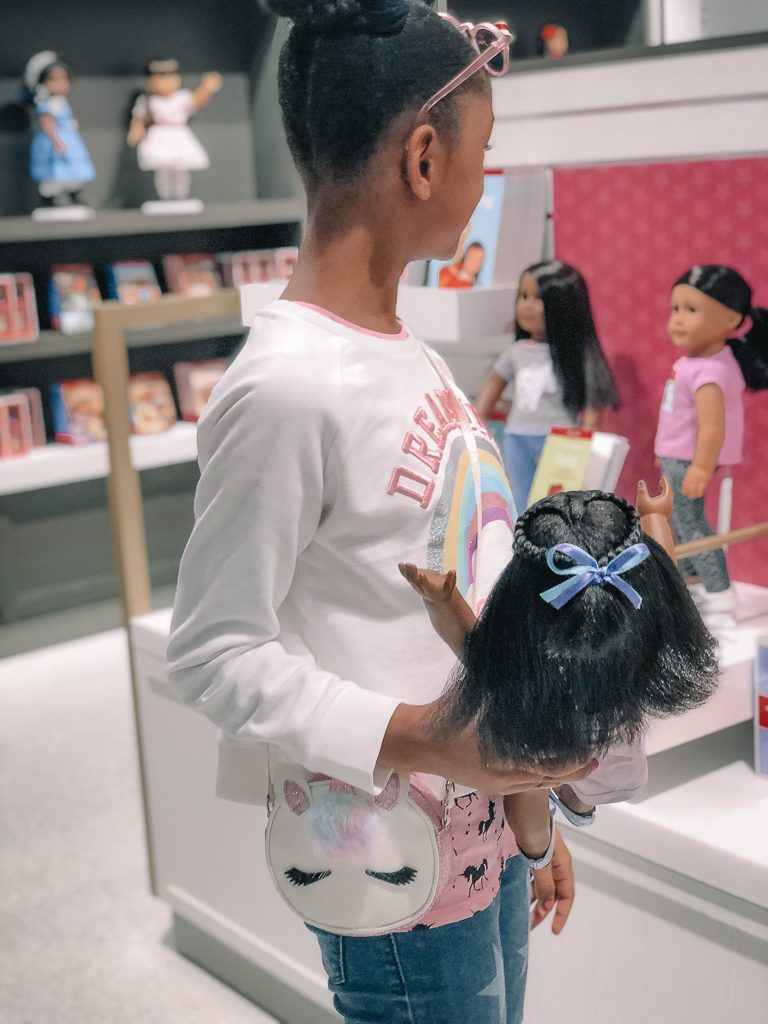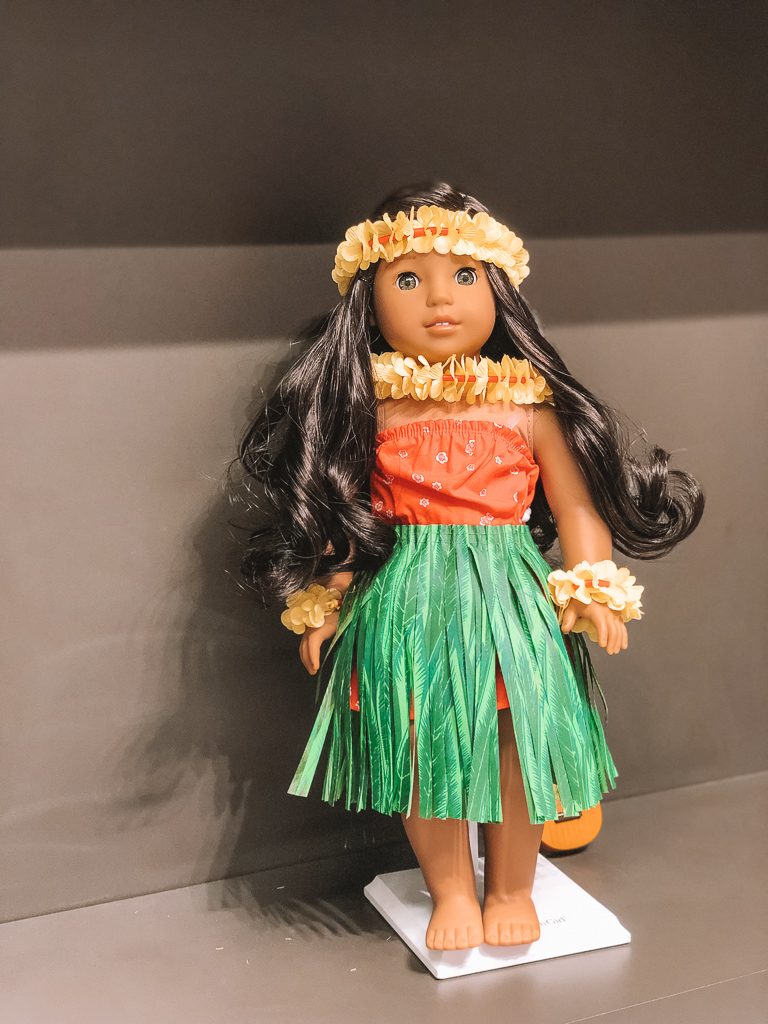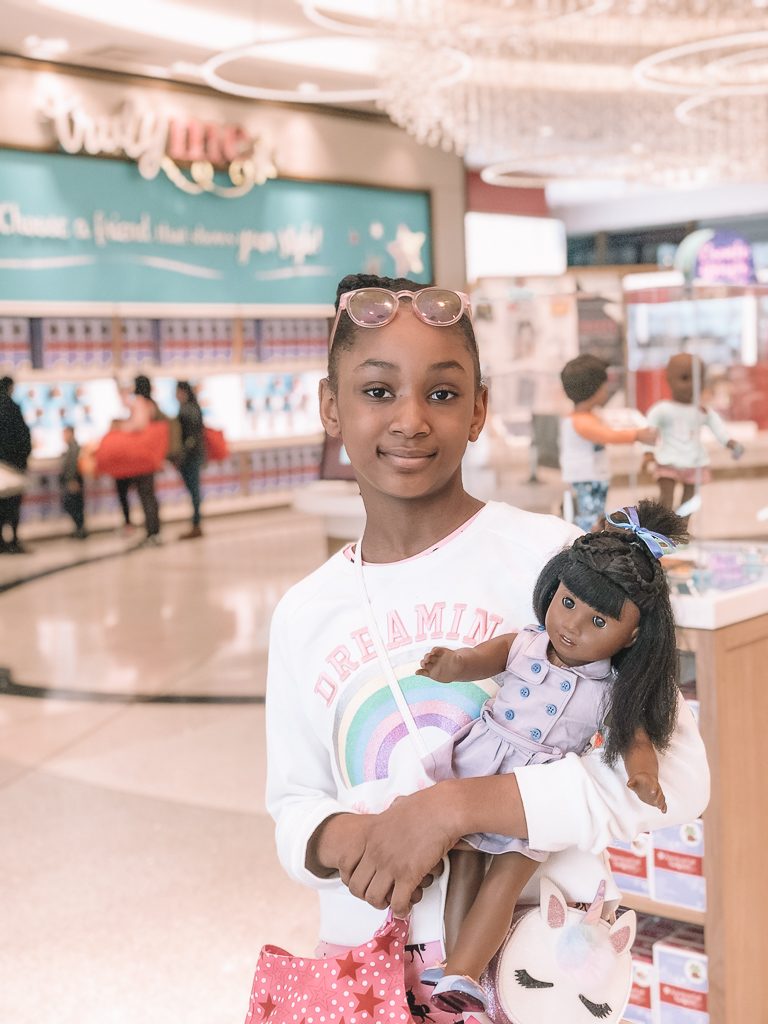 My daughter fell in love with Gabrielle and Nanea and pretended to introduce her doll Melody to everyone. Did you know there are American Girl boy dolls too? My son was obsessed when he spotted a doll who looked just like him.
Dining at the American Girl Cafe.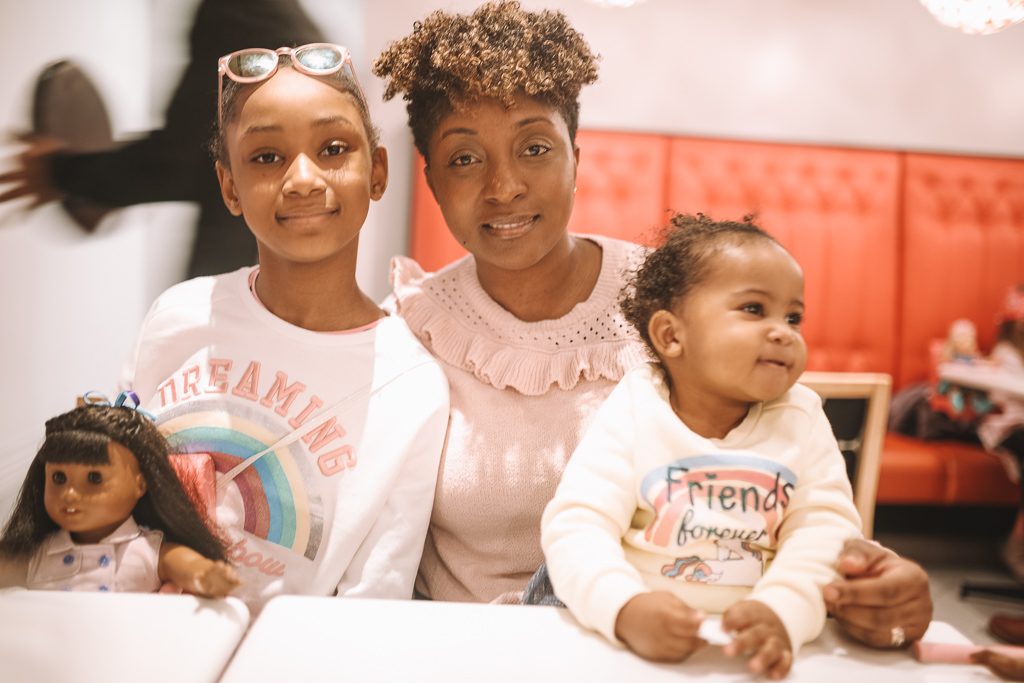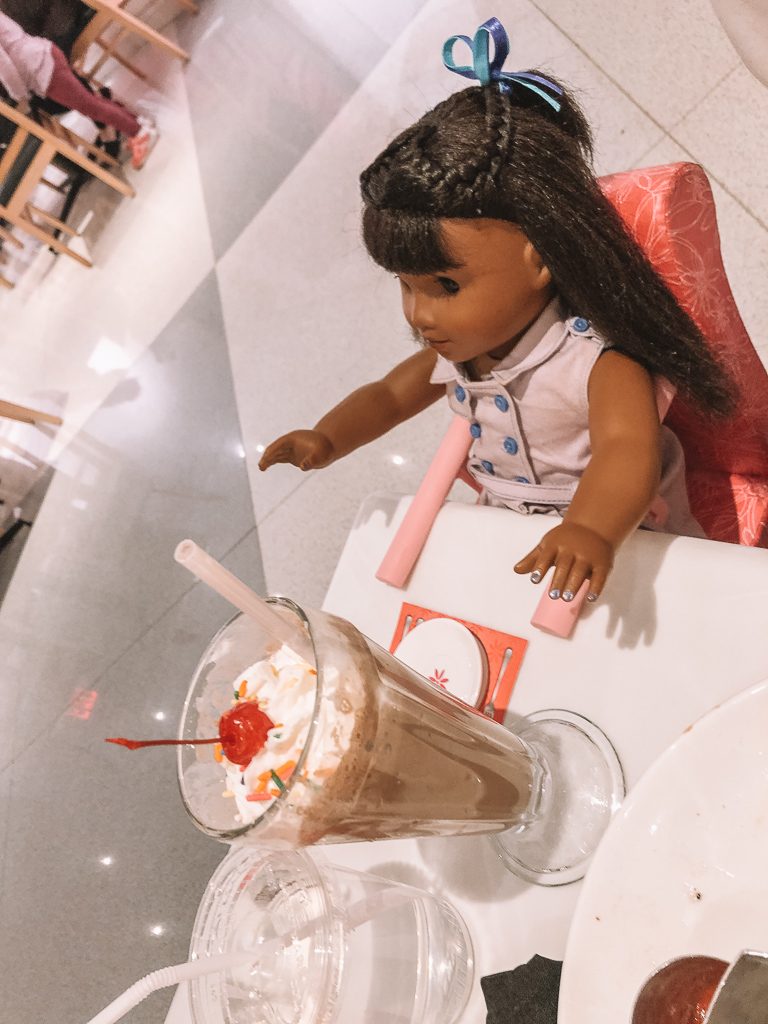 Next, our family headed to dinner in the American Girl cafe. My daughter celebrated her 6th birthday at the old location, so we were excited to visit the location. One of the things that I love about the cafe is that the dolls literally have a seat at the table.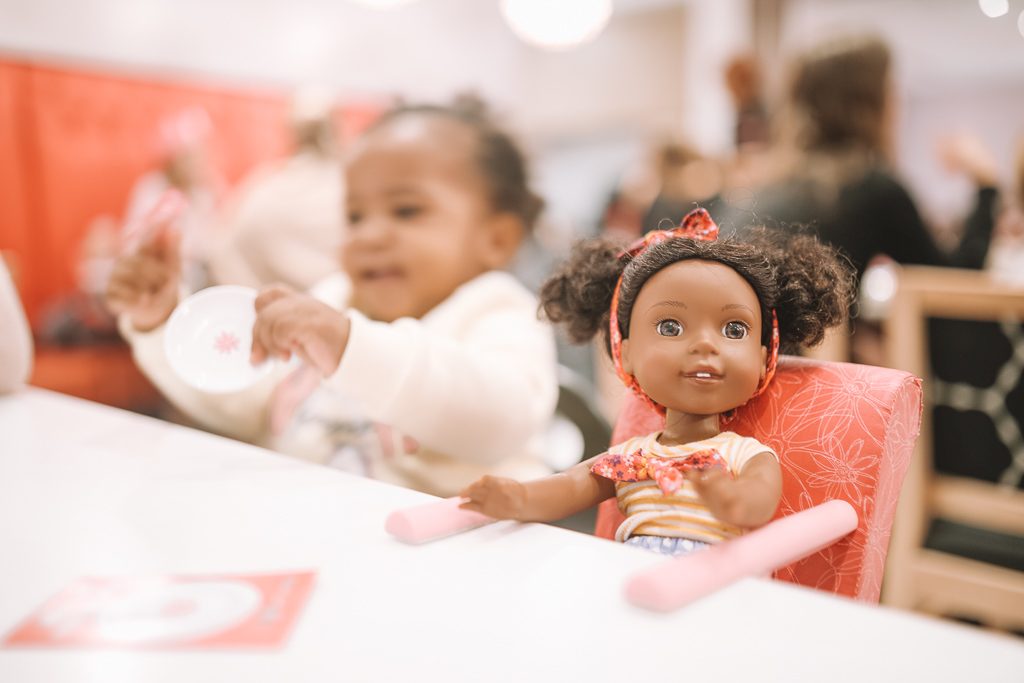 My younger daughter cozied up with Kendall. The Cafe has lunch, afternoon tea, and dinner menus. We initially planned to have afternoon tea but the kids wanted to have an early dinner. Just like our last visit the food was delicious and the service amazing.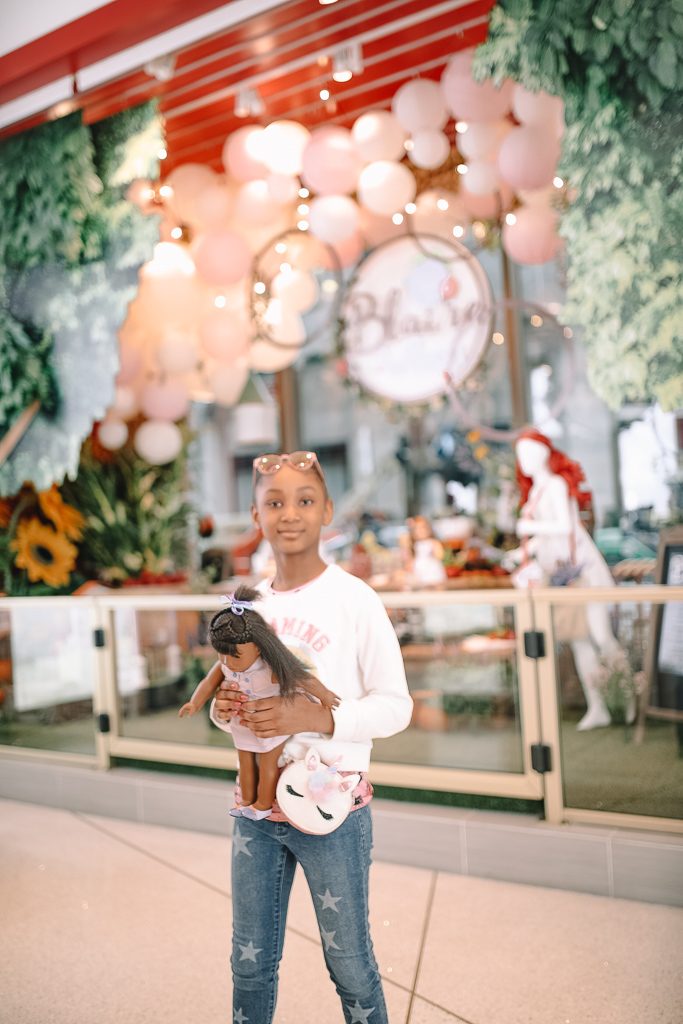 It was a fun experience, and we're looking forward to going back for more fun dates especially as my younger daughter gets older.
Have you ever visited an American Girl store?