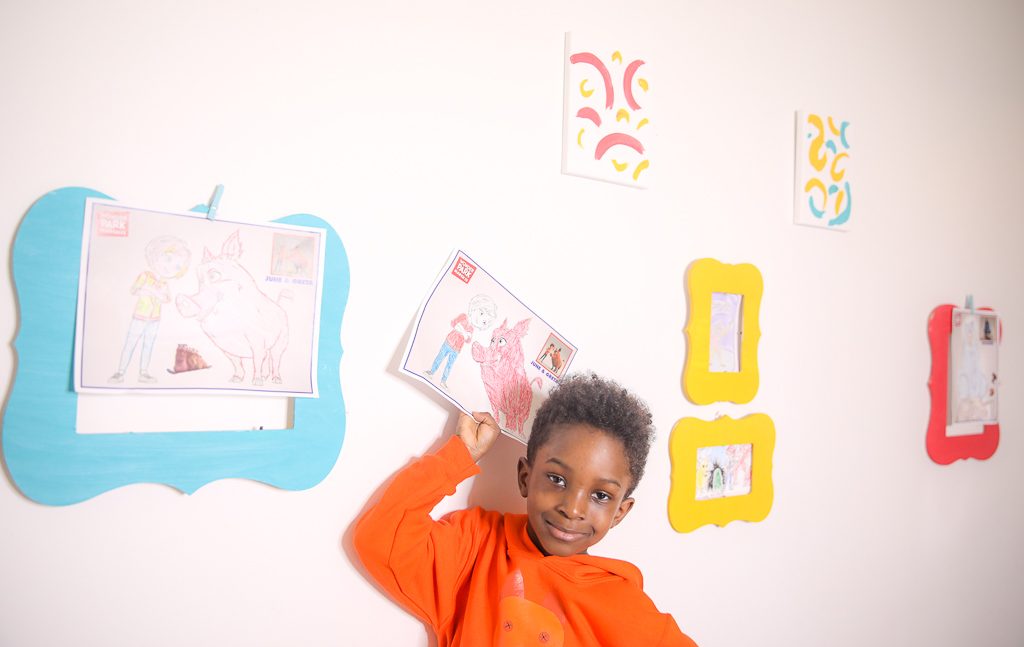 This DIY wall gallery to display kids art is sponsored by Wonder Park. As usual, all opinions are my own.
Occasionally, I meet another mom who makes me rethink my parenting style. A mom who is so refreshing that she inspires me to take a different approach that would be beneficial for my family. This usually happens in real life, but last weekend, when I took my children to a screening of the Wonder Park movie I felt really inspired by the main character, June's mom. Don't worry, I'm not going to spoil the film for you with details of how she inspired me but you will understand when you go to see the movie which is in theaters today BTW. I'll say that she encouraged June to use her imagination in a bold way and gave her the freedom to express her creativity. Anyway, I thought all week about how this would translate in our home. I decided to use that inspiration to create a Wonder Park movie inspired DIY kids art wall gallery. All three of my kids create art almost daily, and besides the fridge, we don't have an area to display their art. I wanted this gallery to be one that's fun where we can display kids art and rotate their art so all of their favorite pieces can be celebrated. Our first exhibit, of course, is Wonder Park movie coloring pages and abstract paintings inspired by the movie.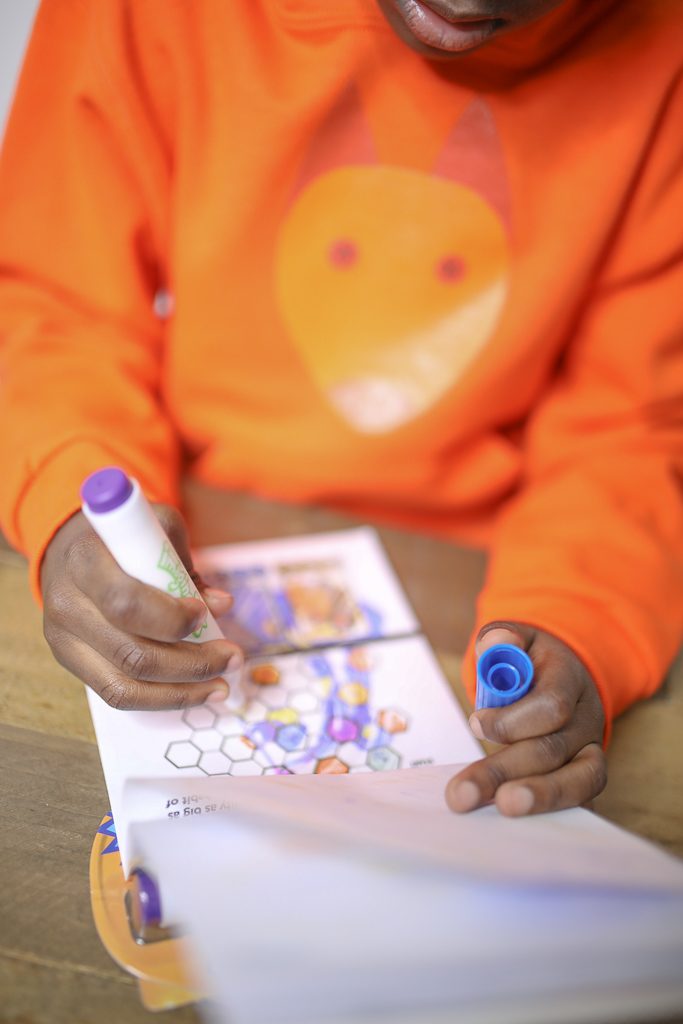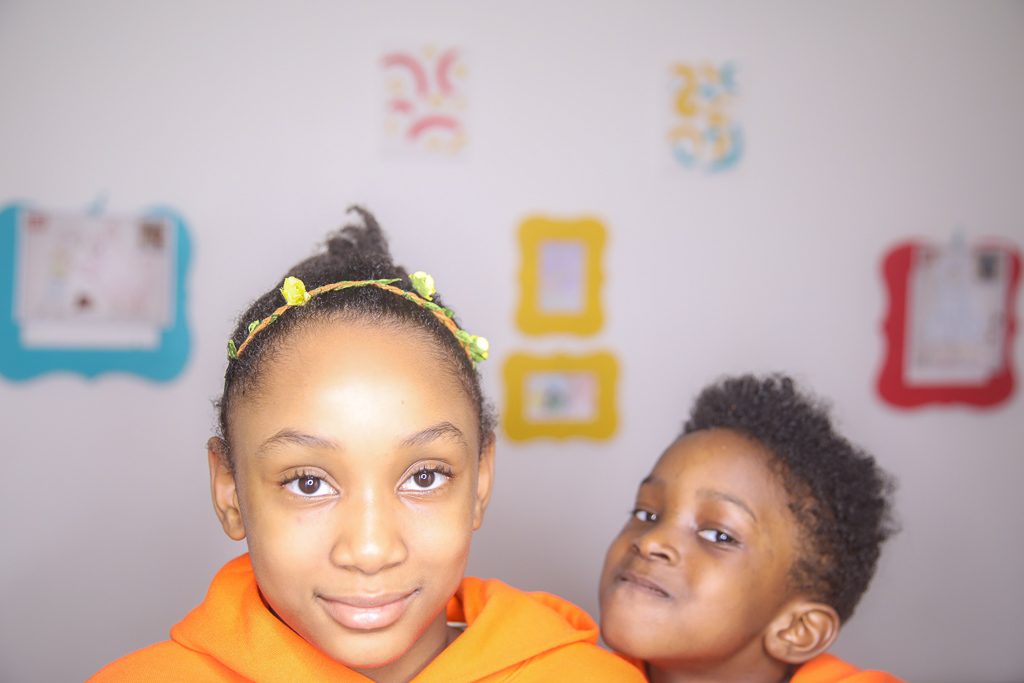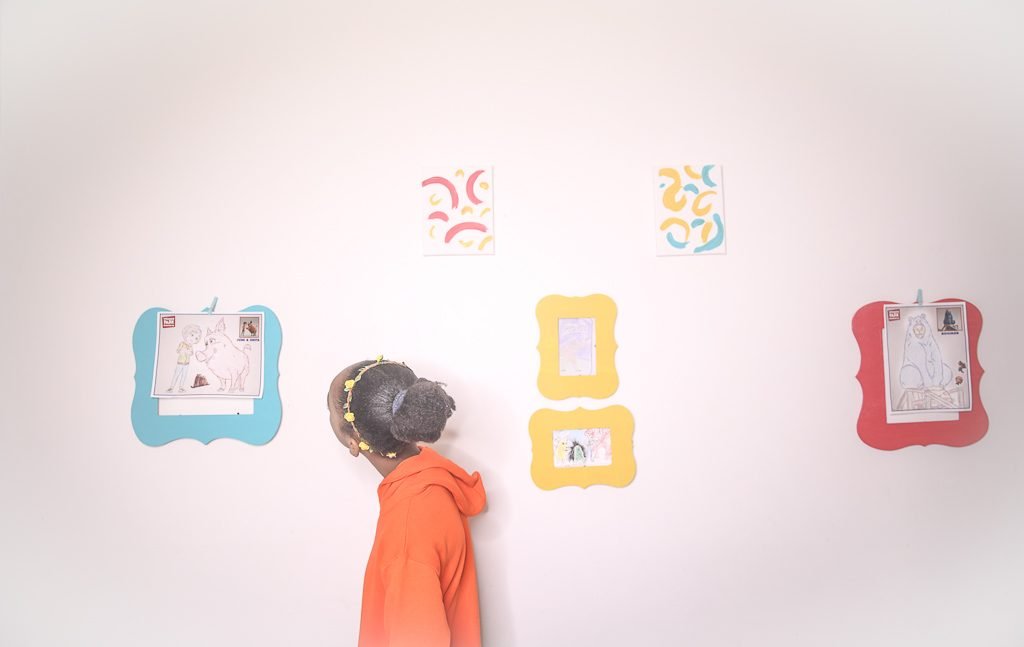 Here's what you will need to create your own wall art gallery: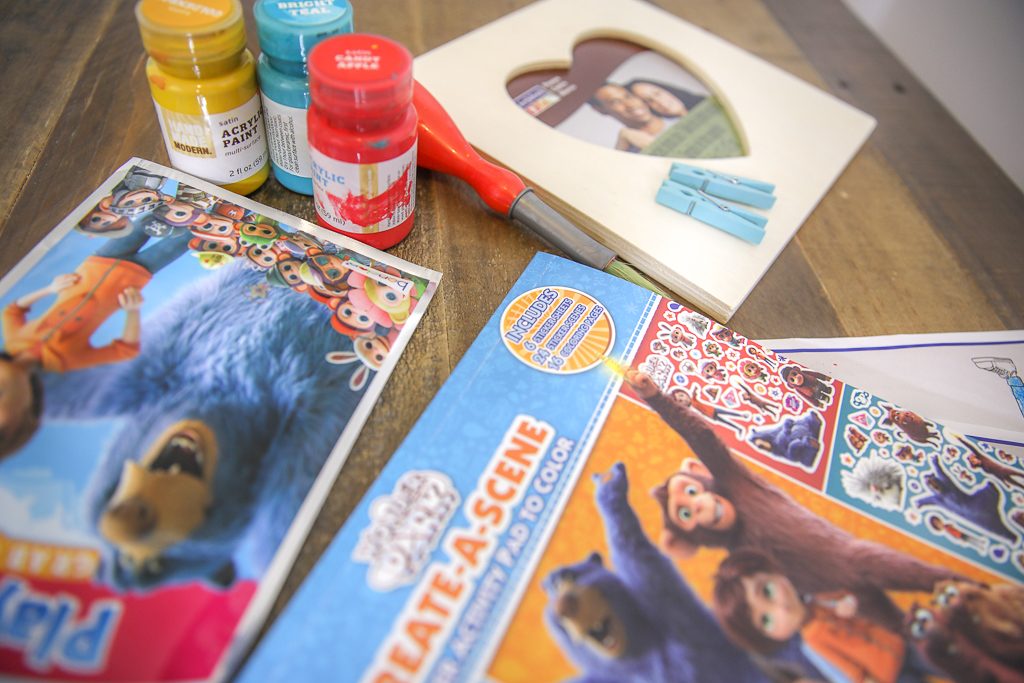 This wall gallery is inexpensive and simple to make. All you will need are the following:
Wooden picture frames (I bought mine at a craft store
Wooden Clothes Pins
Canvas
Paint
Instructions: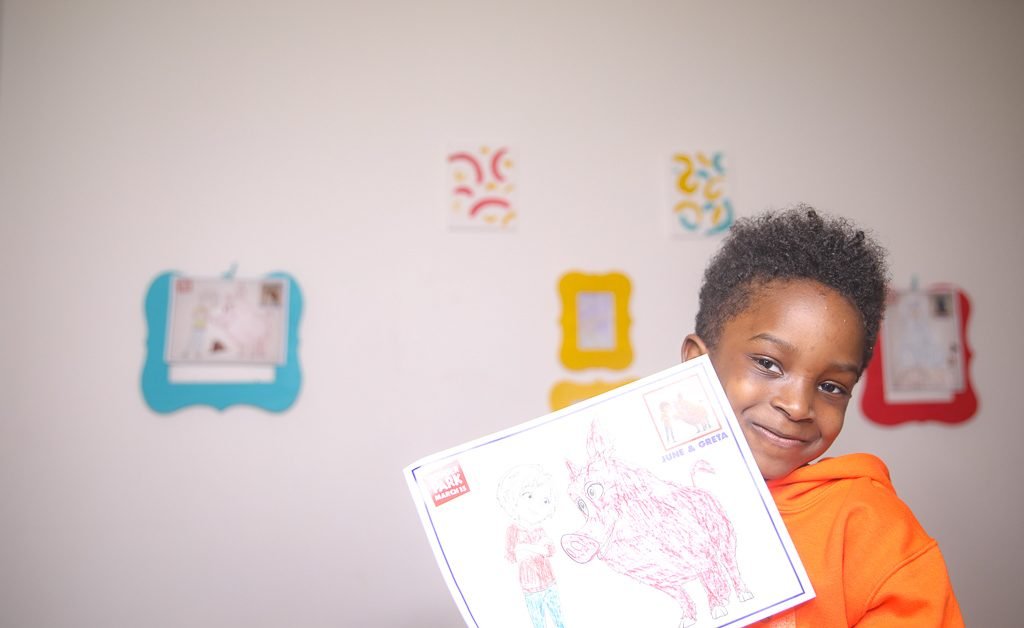 Paint the wooden picture frames in color of your choice.
Paint the canvas.
Hang the twine on the wall hooks and then use clothespins to attach your child's favorite art.
Hang dried wooden picture frames.
Add other canvas, collages or any other artwork you would like to display.
Rotate the artwork often.
Our Wonder Park Movie Inspired DIY Kids Art Wall Gallery is in our entryway to our apartment but you can put yours anywhere in your home — your kids' playroom, bedroom, kitchen etc. anywhere that makes sense for your family.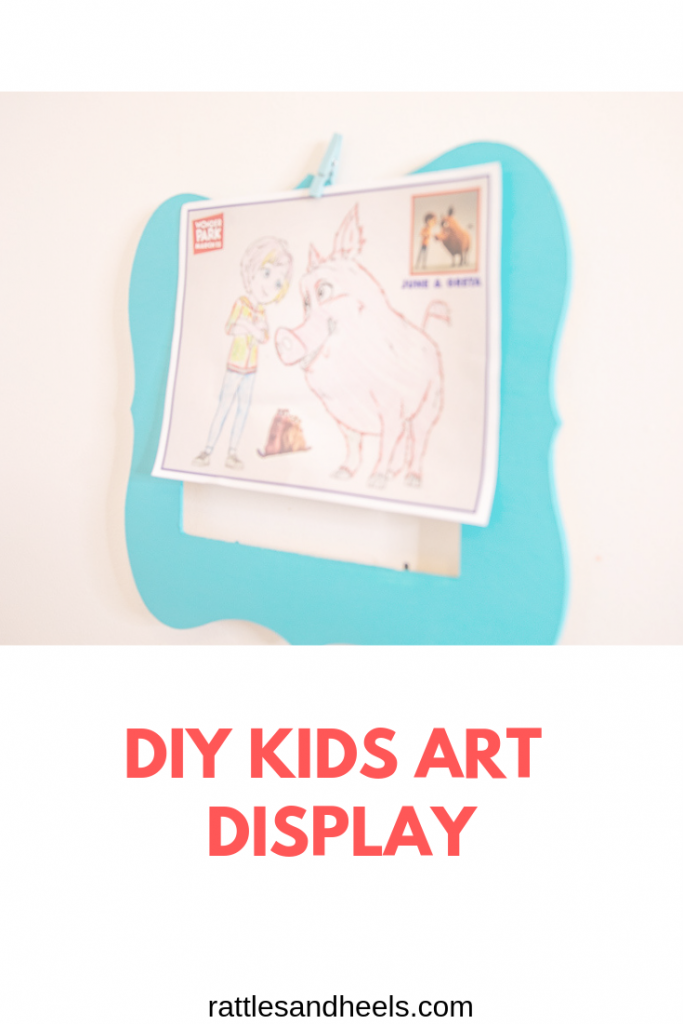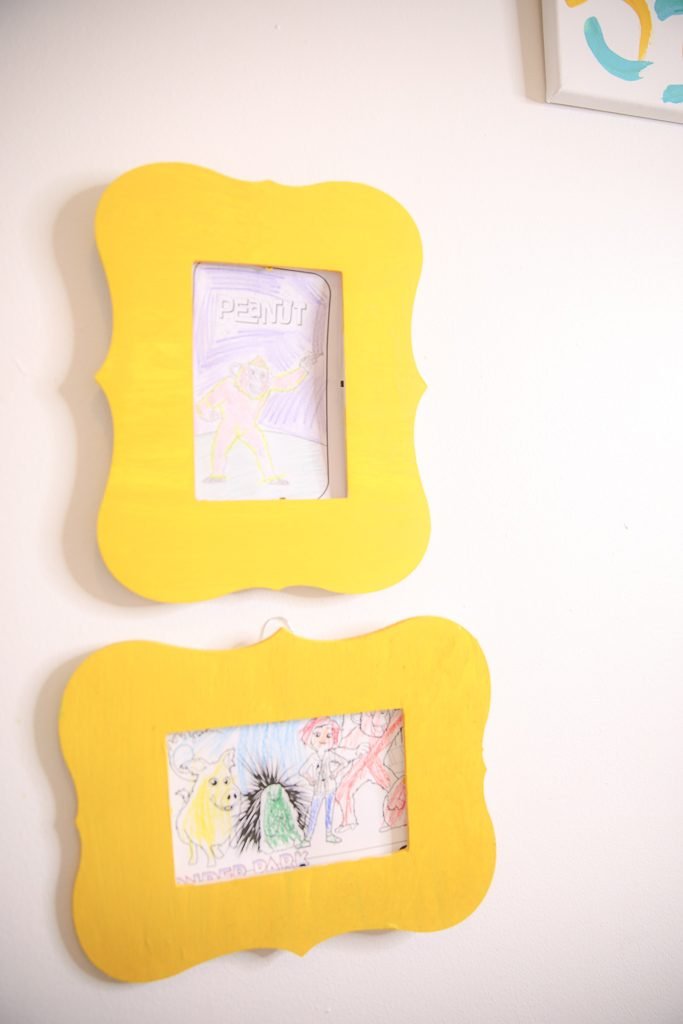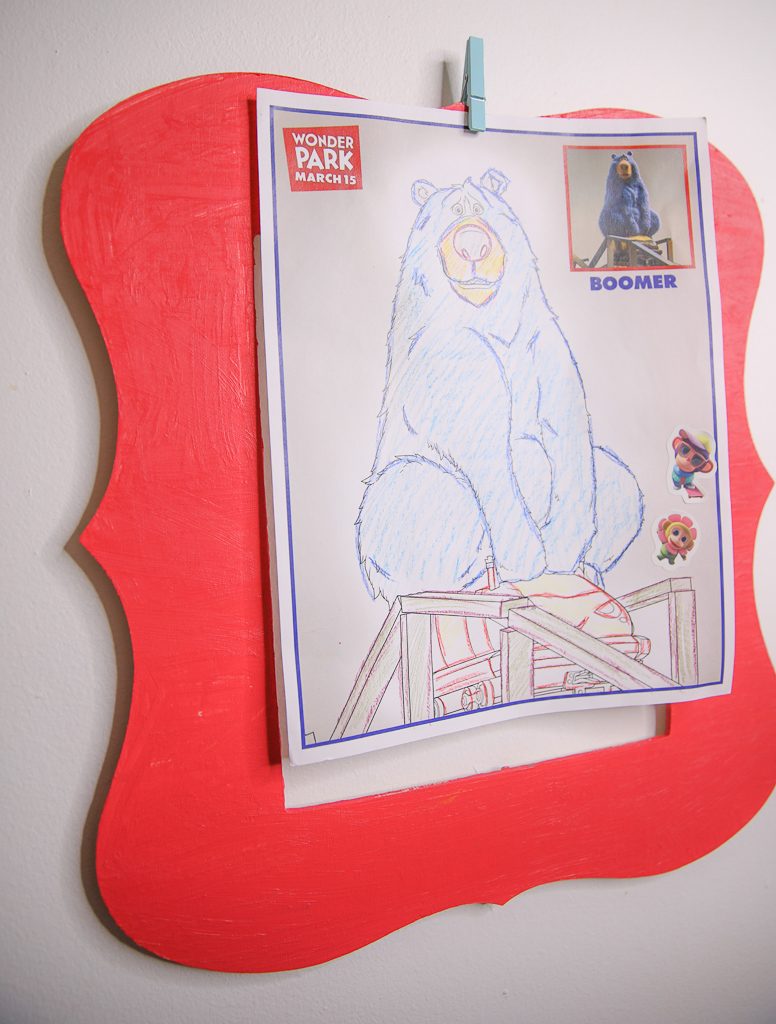 Enjoy the Wonder Park movie in theaters with your family starting March 15th! You can find coloring pages for your own art gallery, apps, games, get to know the characters and find local theaters showing Wonder Park here. Below is a synopsis of the movie and the trailer if you haven't seen it yet.
Wonder Park Movie
Wonder Park tells the story of a magnificent amusement park where the imagination of a wildly creative girl named June comes alive. One magical day, June is running through the woods to find her way home where she discovers an old rollercoaster car and climbs inside. She suddenly finds herself in Wonderland, an amusement park she had created in her mind and put aside. All of her rides and characters are brought to life but are falling into disarray without her. Now, with the help of her fun and lovable park characters, June will have to put the wonder back in Wonderland before it is lost forever.

Are you planning to see Wonder Park?