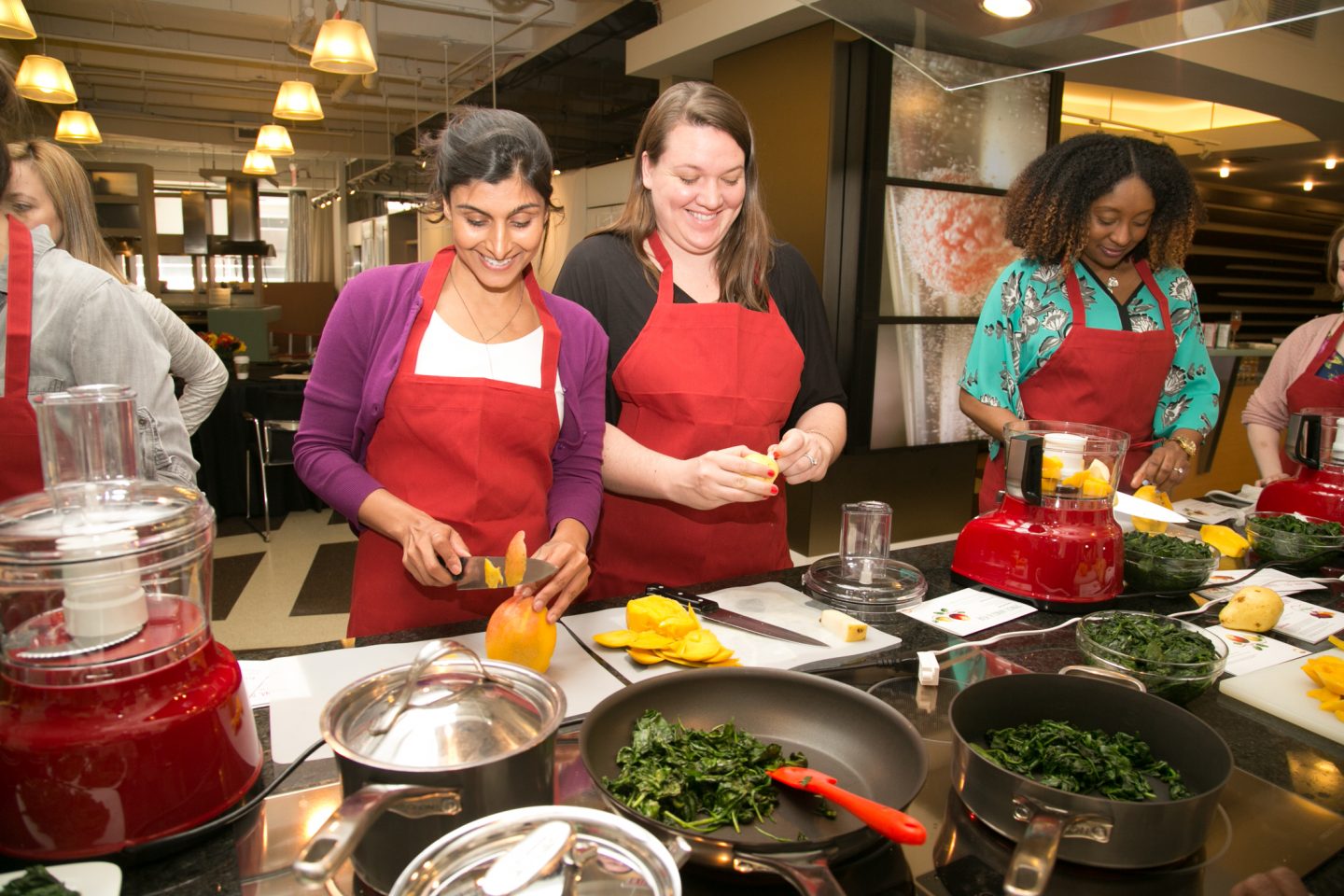 It's no secret that my kids LOVE Happy Family! I recently shared all the awesome details about their photo shoot with the brand last month. So, imagine how thrilled I was when I was invited to attend an intimate media lunch and to make fruit and veggie pouches with Happy Family Founder, CEO and Chief Mom, Shazi Visram.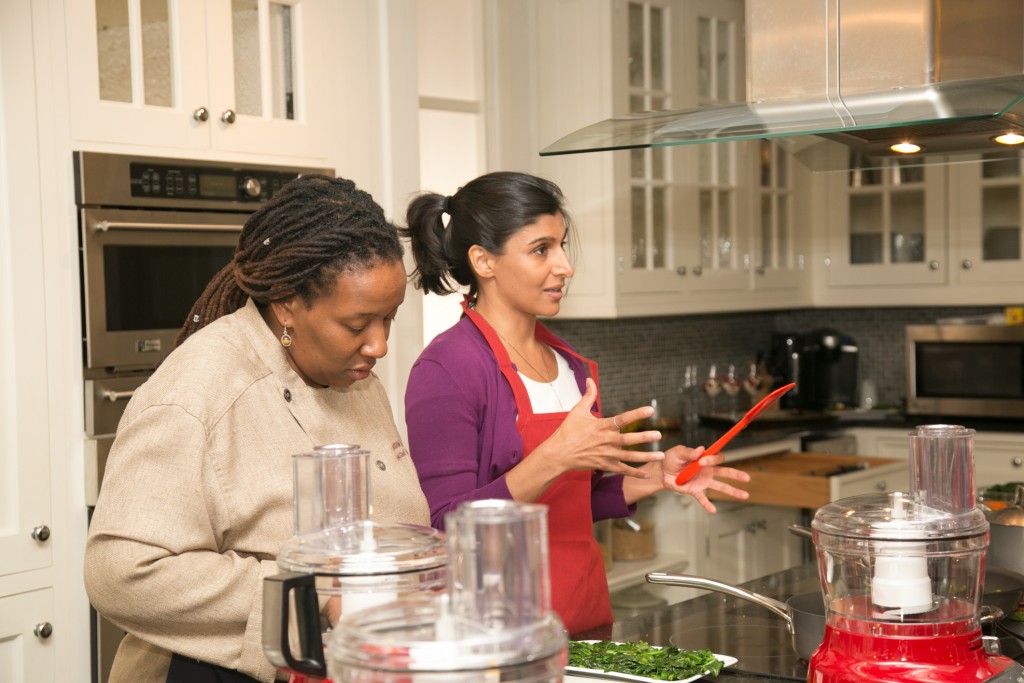 Yep, there is a mom behind Happy Family! It was really refreshing to meet her and to see how much it meant to her to see our kids happy and healthy.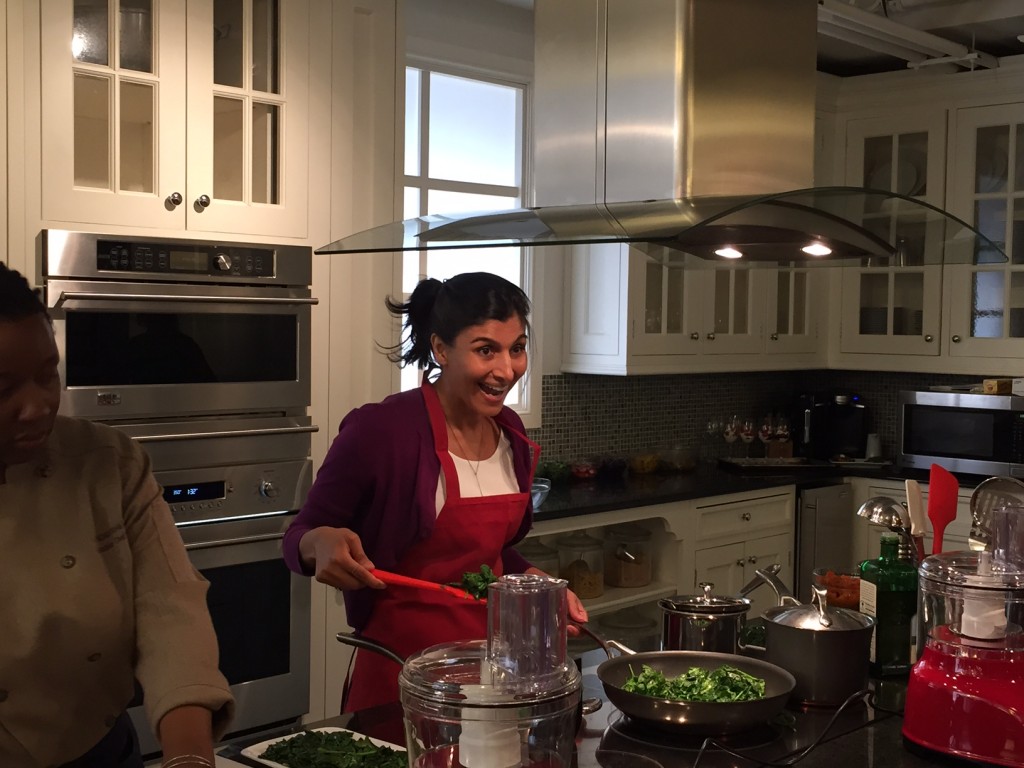 She was excited to teach us to make veggie pouches for our little ones at home.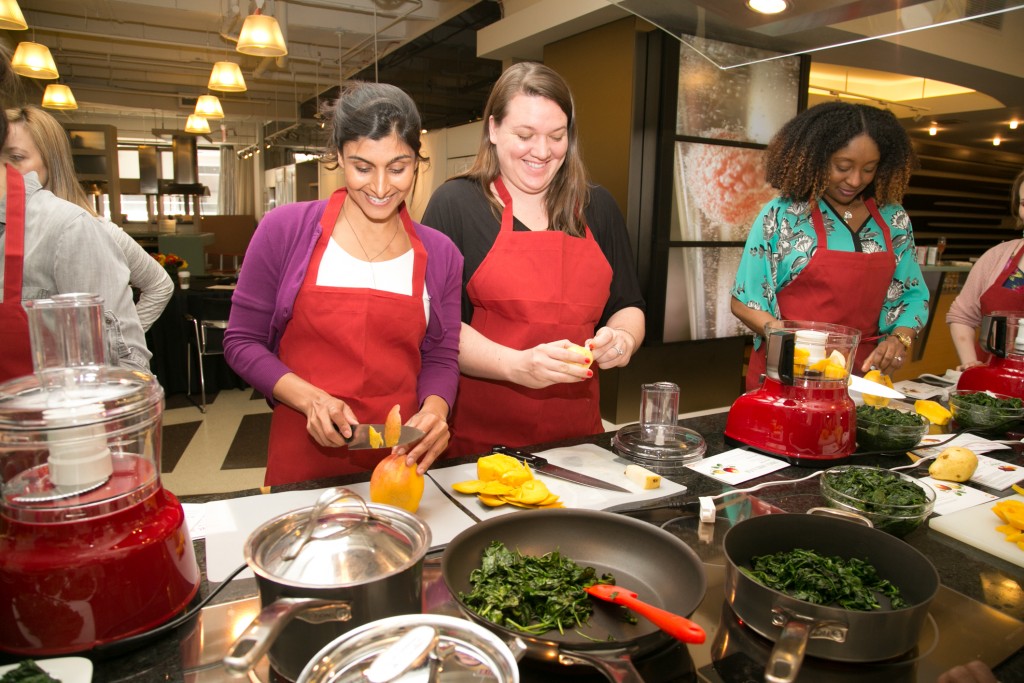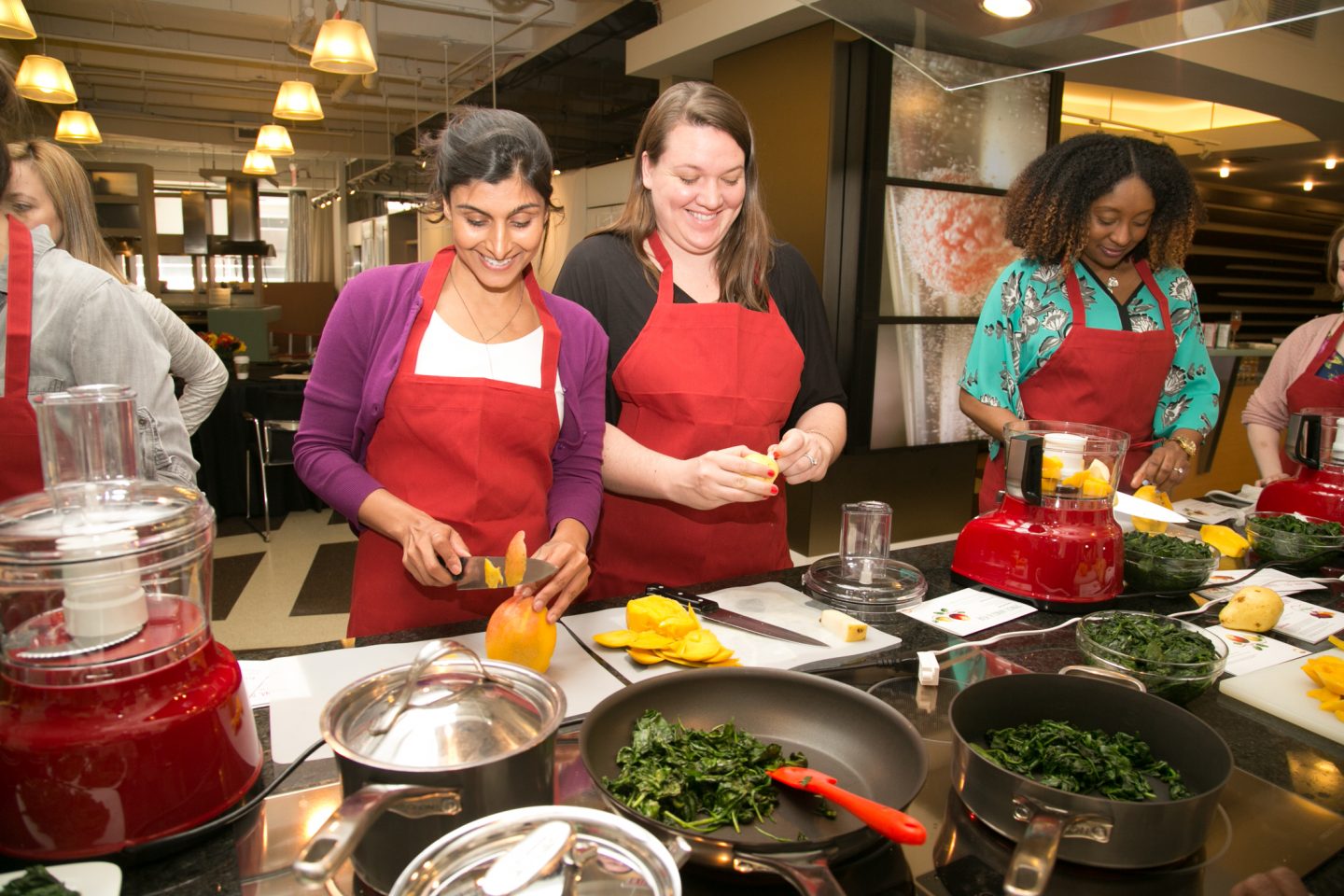 We made Happy Baby's Spinach, Mango & Pear recipe. Now it's known that anytime I wear an apron there is usually some reggae music in the background but this time around I was all ears. To make our pouches, Shazi cooked the spinach and then we diced up pears and mangoes and added all our ingredients to the food processor. Here's the full recipe!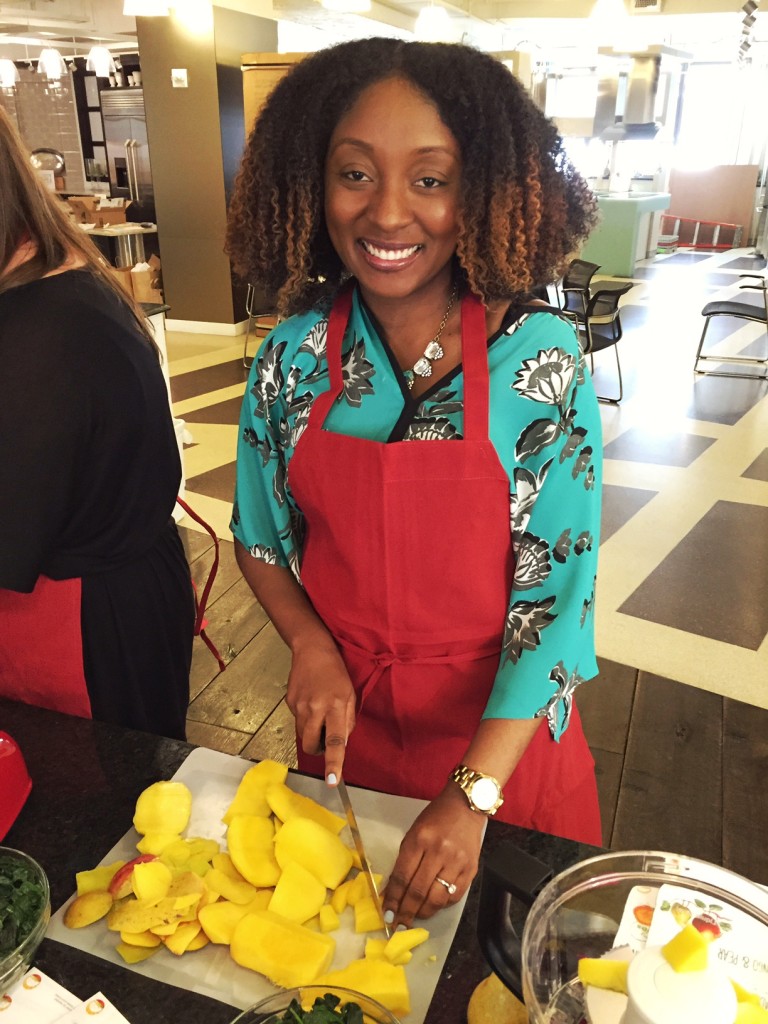 We were done in just a few minutes! An awesome reminder that preparing nutritious meals for our kids isn't time consuming. Plus, this recipe makes a few servings so it's very affordable for the average family.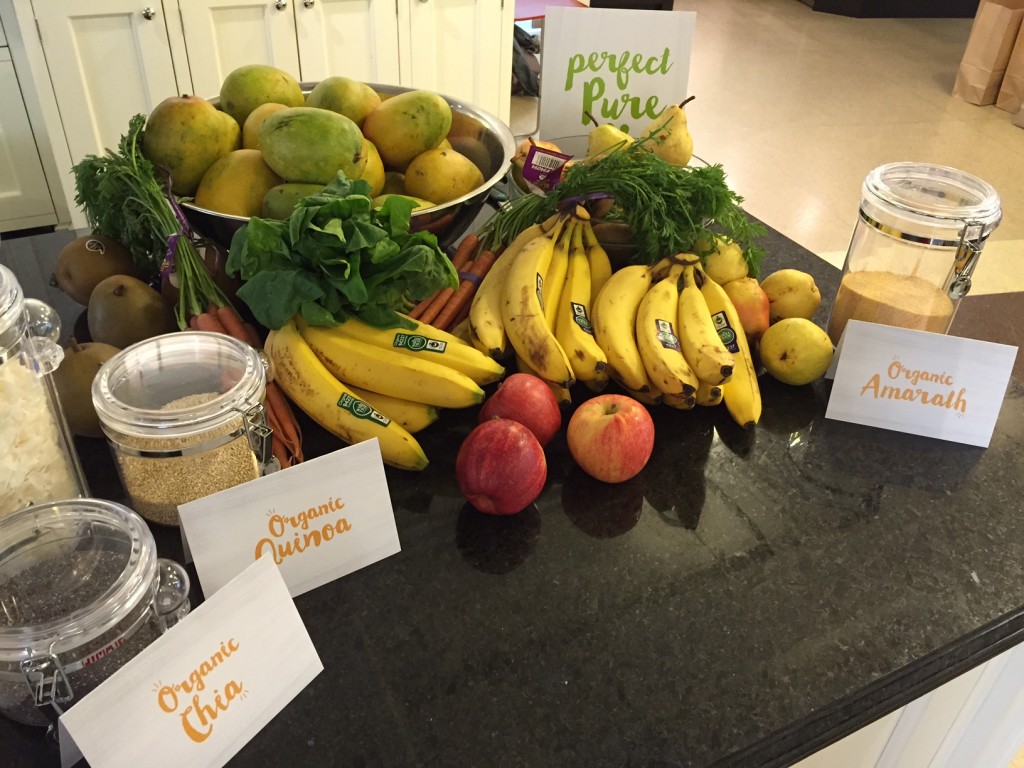 The struggle for me was filling the pouches and of course I managed to get food all over my clothes but that's all in the fun right?
One thing I learned from chatting with Shazi over lunch was that Happy Family provides tons of education for moms on their website from pregnancy through the 3rd year.  Since having lunch her, I've been thinking about The Princess Fairy's diet and researching changes I can make to decrease her asthma episodes. That's going to be a journey and I will definitely document it here because I know some of you face similar challenges.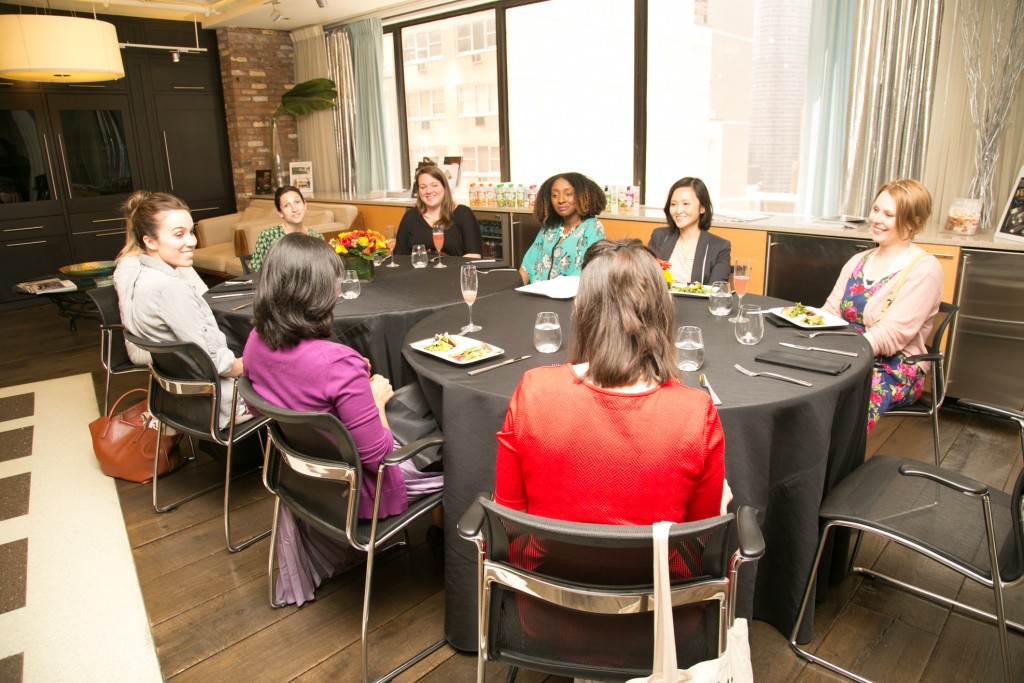 As a mom, I could tell that Shazi's passion comes from her love for her son who is four years old and has Autism. Her love for him fires her desire to help other parents especially those affected by the increase of the 4 A's – Autism, Asthma, Allergies and ADHD.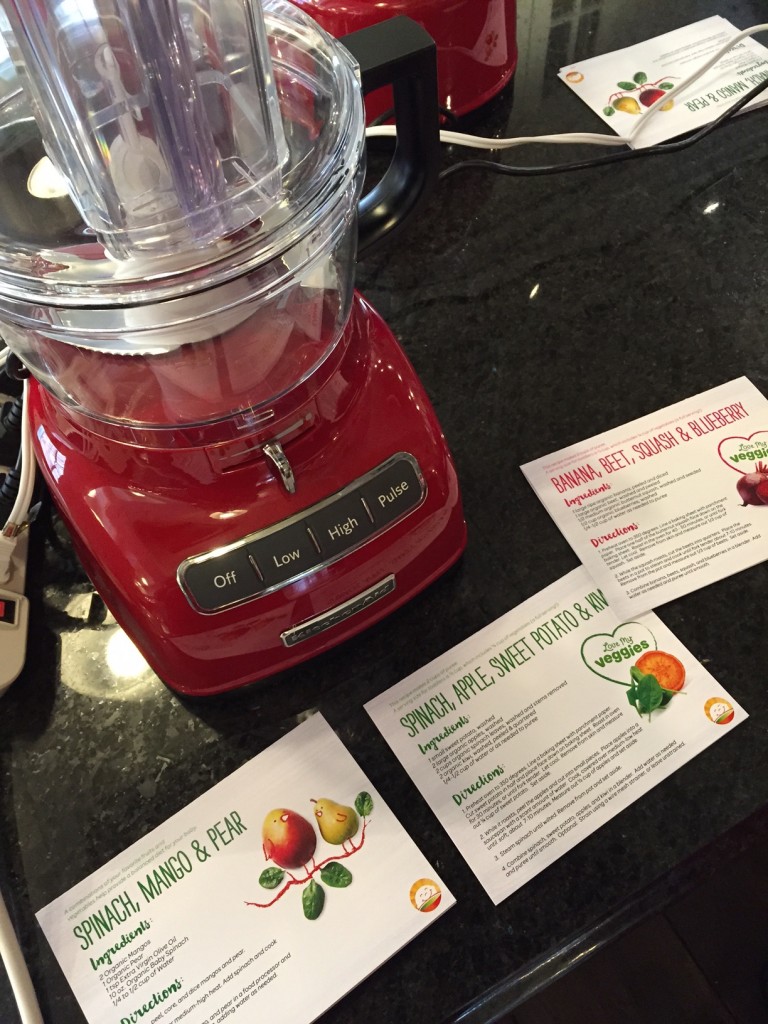 All of the Happy Family recipes can be found on their website so you can make them at home for your kids. There are also tons of resources such as meal plans, tips for picky eaters and snack ideas.
Are you going to make the Happy Family recipes for your kids?