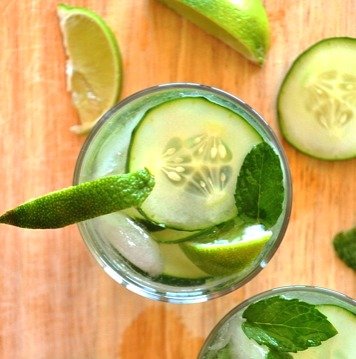 Thursday night,  I had a total giggle fest with my girls. See, it's been a pretty long time since I got together with my two friends from college to just giggle the night away. There is nothing like your girls to have your back and really get your #TheStruggle jokes. I invited them over for girls night-in to check out a special screening of Bravo's new scripted show, Odd Mom Out. I figured it would be fun since we are all moms and could do with a good laugh and a good Mojito or rather "Mom-Ito".
Odd Mom Out is based on Manhattan's Upper East side and gives us a hilarious glimpse into the lives of  some super wealthy and competitive moms. The show stars Jill, who I think most moms can relate to. Jill doesn't quite fit in with the other moms (haven't we all been there). She's more of a dance in your underwear type of mom which doesn't mesh well with the culture of her neighborhood. Jill's in-laws are the complete opposite of her and they put pressure on her to embrace their excessive lifestyle.
The show is hilarious to say the least. One of my favorite scenes that had me laughing so hard that I couldn't stop was when Jill was at the spa and it was such a long time that she was screaming that would take the masseuse home with her. I think most of us feel that way when we are FINALLY treated to spa day.
My friends fell in love with Jill's BFF Vanessa who has a smart mouth and always seems to say what the rest of us viewers are really thinking. She's the voice of the regular American woman on the show and the girl we want to hang out with for giggles.
Watching this show was a great conversation opener and we ended up chattting about times that we were in Jill's shoes as the Odd Mom out. Similar to Jill, I had a hard time finding the right school for my daughter. One school in particular, the other moms stared at my hair and my causal style as the prinicipal talked about the school on the open night. I knew most of them were judging me and that wasn't the type of environment that I would want my child in. My daughter's hair is just as big as my hair and I always encourage her to embrace who she is. Clearly, a judgmental circle like that wouldn't be best for her to strive so I moved on to other schools on the list.
If you haven't gotten together with your friends in a long time, do just that for the premiere of Odd Mom Out and serve mojitos using this amazing Mom-Ito which I served last night. Yay me!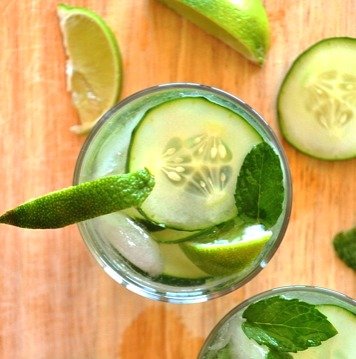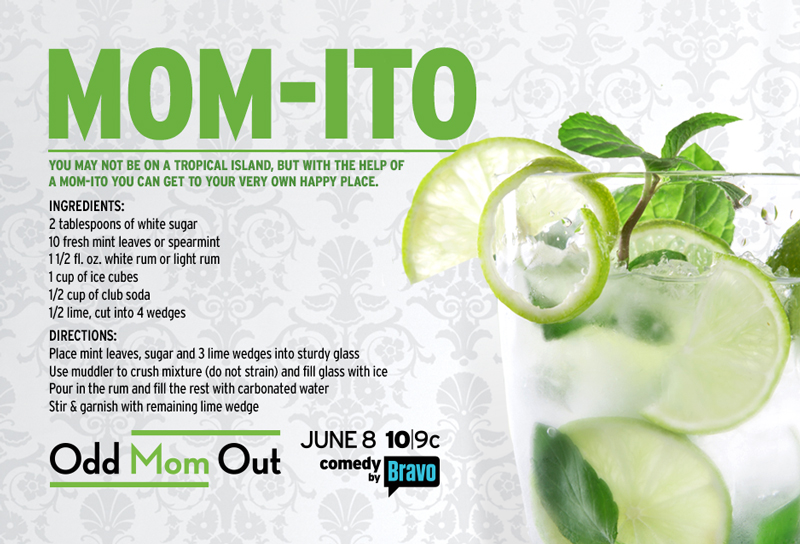 If you're planning a get together with the girls during the day have fun with  Mom-Osa recipe.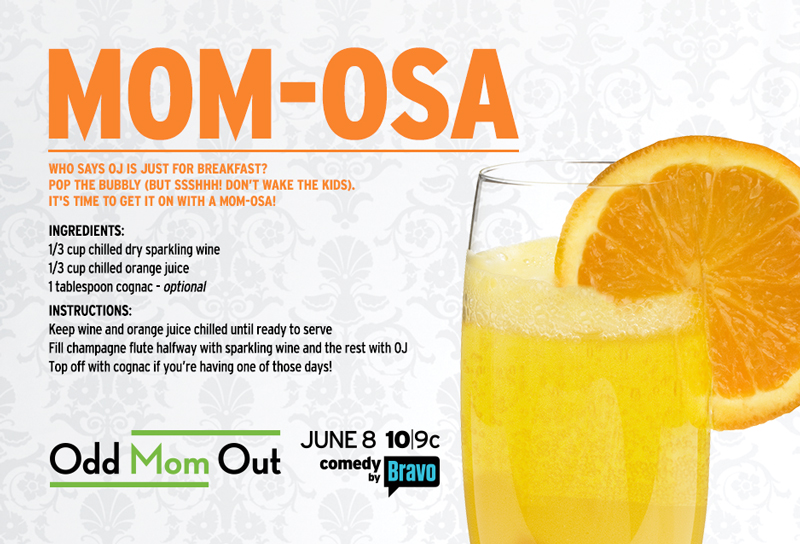 While you sip on your drink, check out the Odd Mom Out trailer!
Check out all of the cool perks that you'll enjoy as a Very Important Mom on Bravo website include discounts to throw the ultimate girls night in like mine with drinks from Mini-Bar, discounts for spa and fitness and more.
Odd Mom Out Viewers have an opportunity to win $20,000 in each of the first 4 weeks of premiere episodes (starting 6/8 – 6/29) through the Tune-In to Win Sweepstakes.
Tune in live at 10/9c on Mondays (6/8-6/29) for the secret hashtag and tweet it out to @BravoTV each week for a chance to win.
Make sure you like the Odd Mom Out Facebook page for updates on the show.
Have you ever felt like #OddMomOut ?