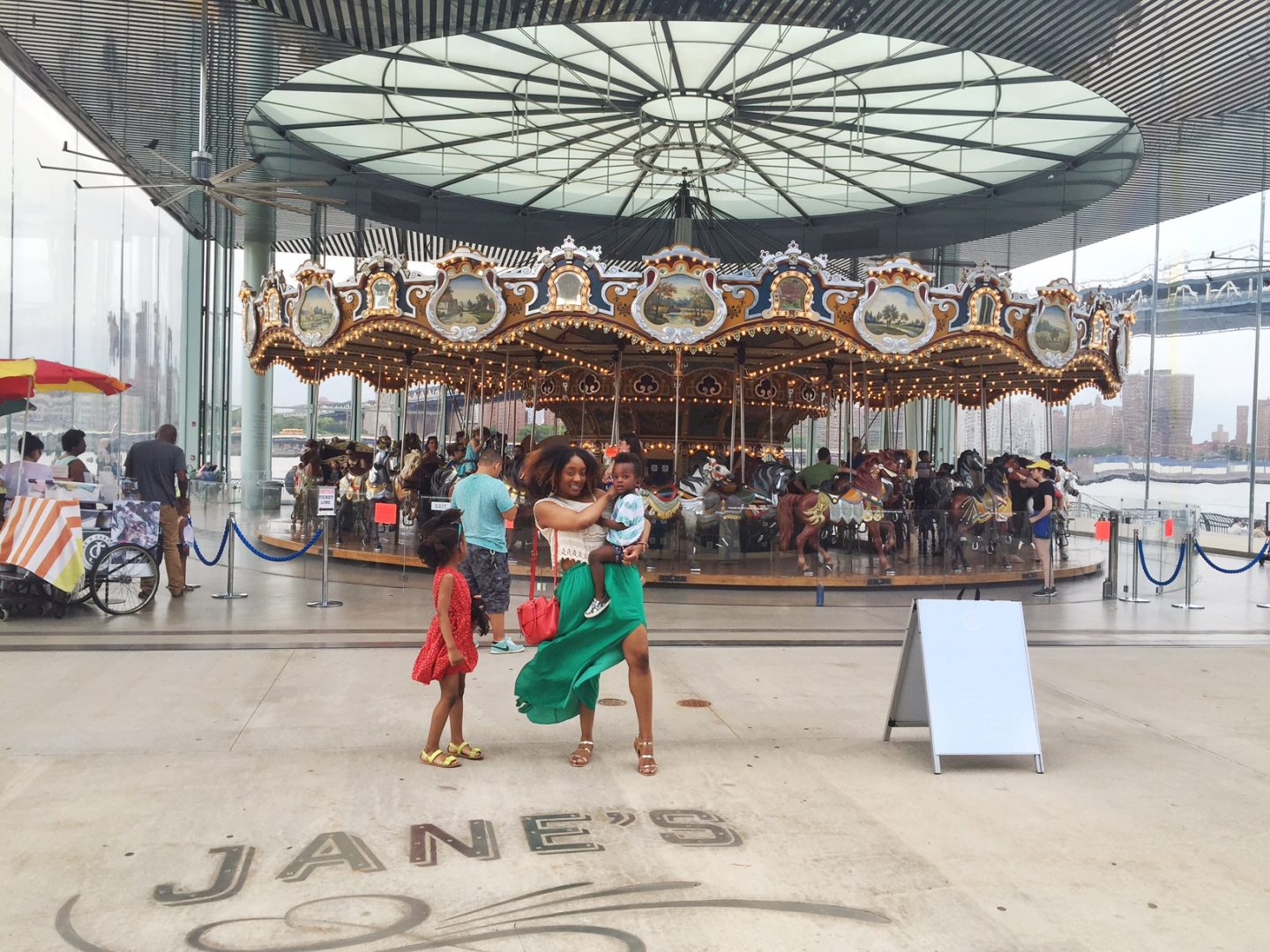 Cue Olaf, "In Summer"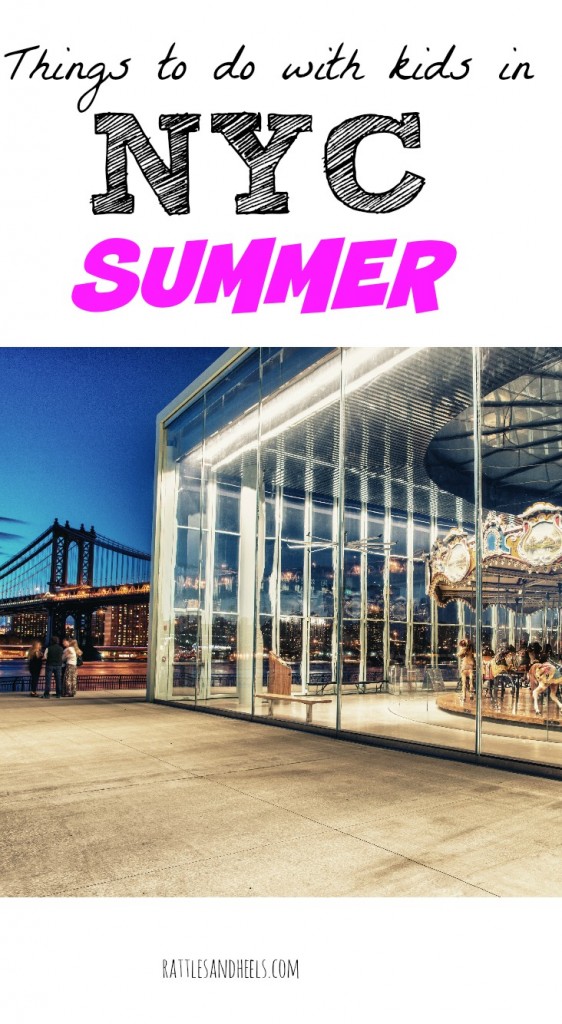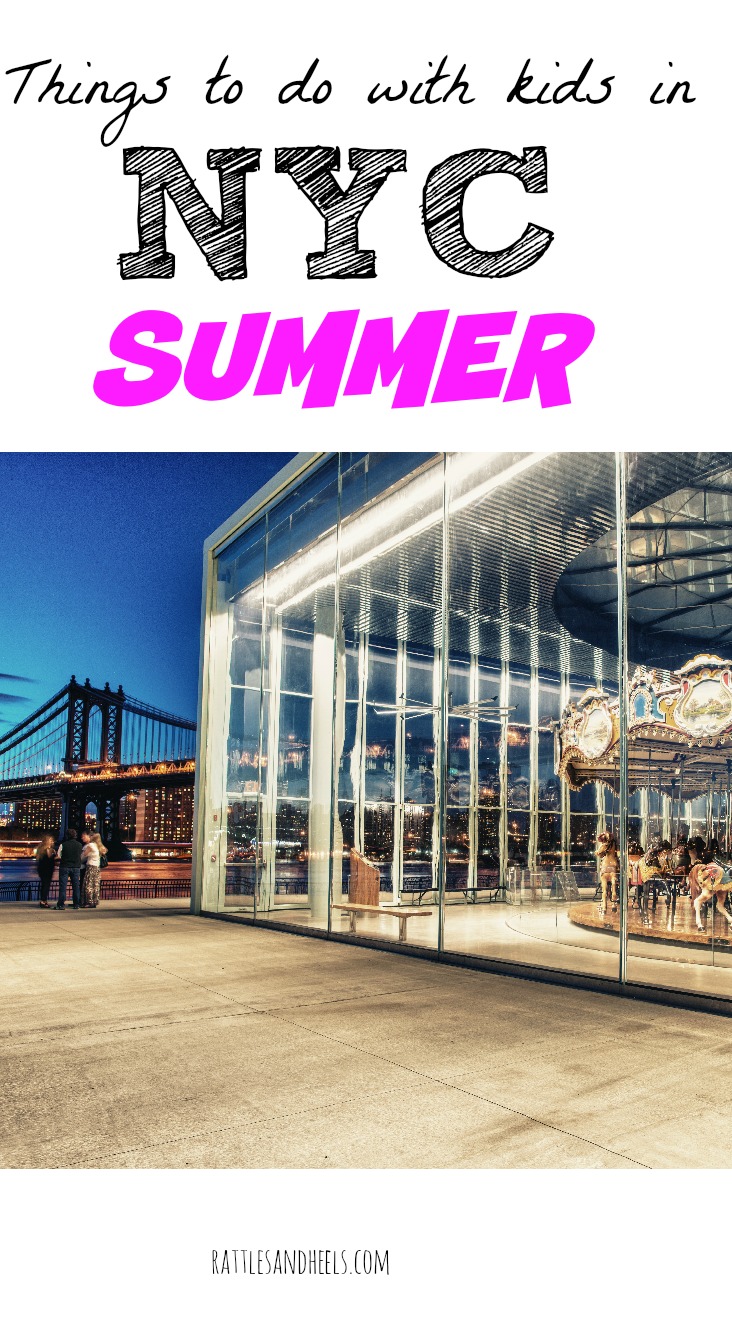 I live for summer! All year long, I hunker down under many layers of clothing waiting for the skies to clear up and the sun to burst through screaming my name. Having kids makes summer even more fun, it's time to play outdoors with them. Through hanging out with my babies, I've been able to explore so much more of my beloved New York City. In this city, you can randomly walk into cultural performances, street fairs and other cool events on any given summer day. I wanted to share 7 things to do with kids in NYC during the summer:
1. Jane's Carousel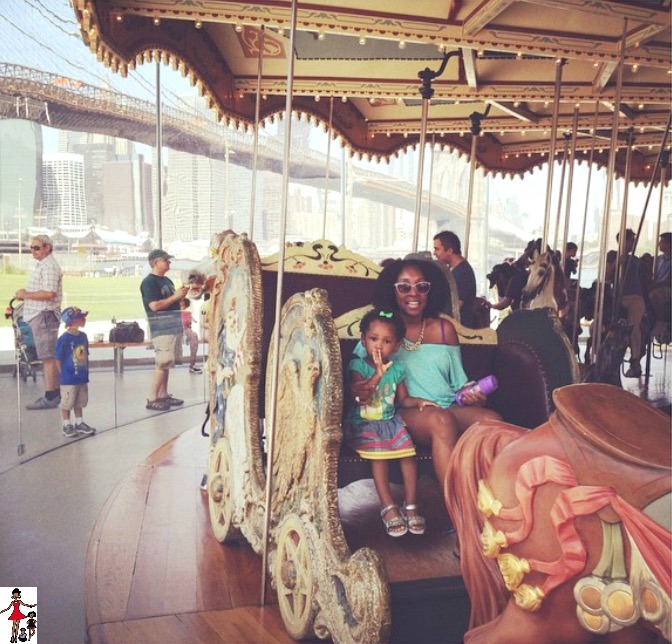 Truth be told Mr. Rattles and I randomly stumbled upon Jane's Carousel, July 4th 2011 while hanging out with The Princess Fairy when she was a toddler. We are huge fans of Brooklyn Bridge Park but had never visited the Carousel before. Our baby girl loved it and it's become our family tradition to kick off the summer by taking her to the carousel every year.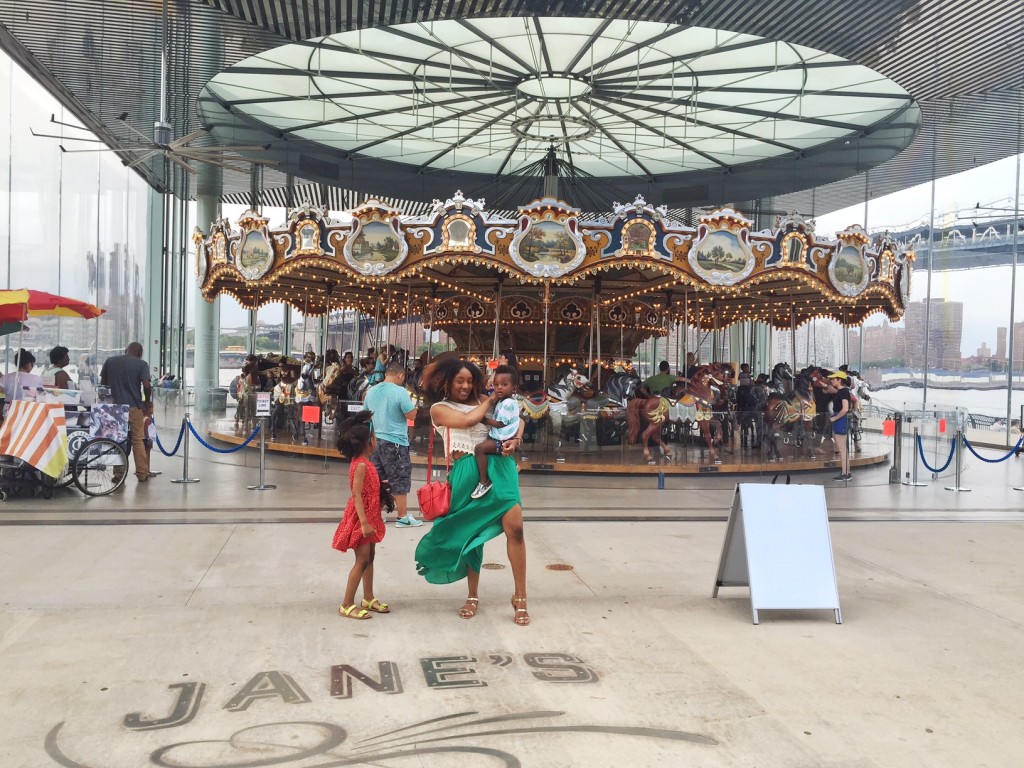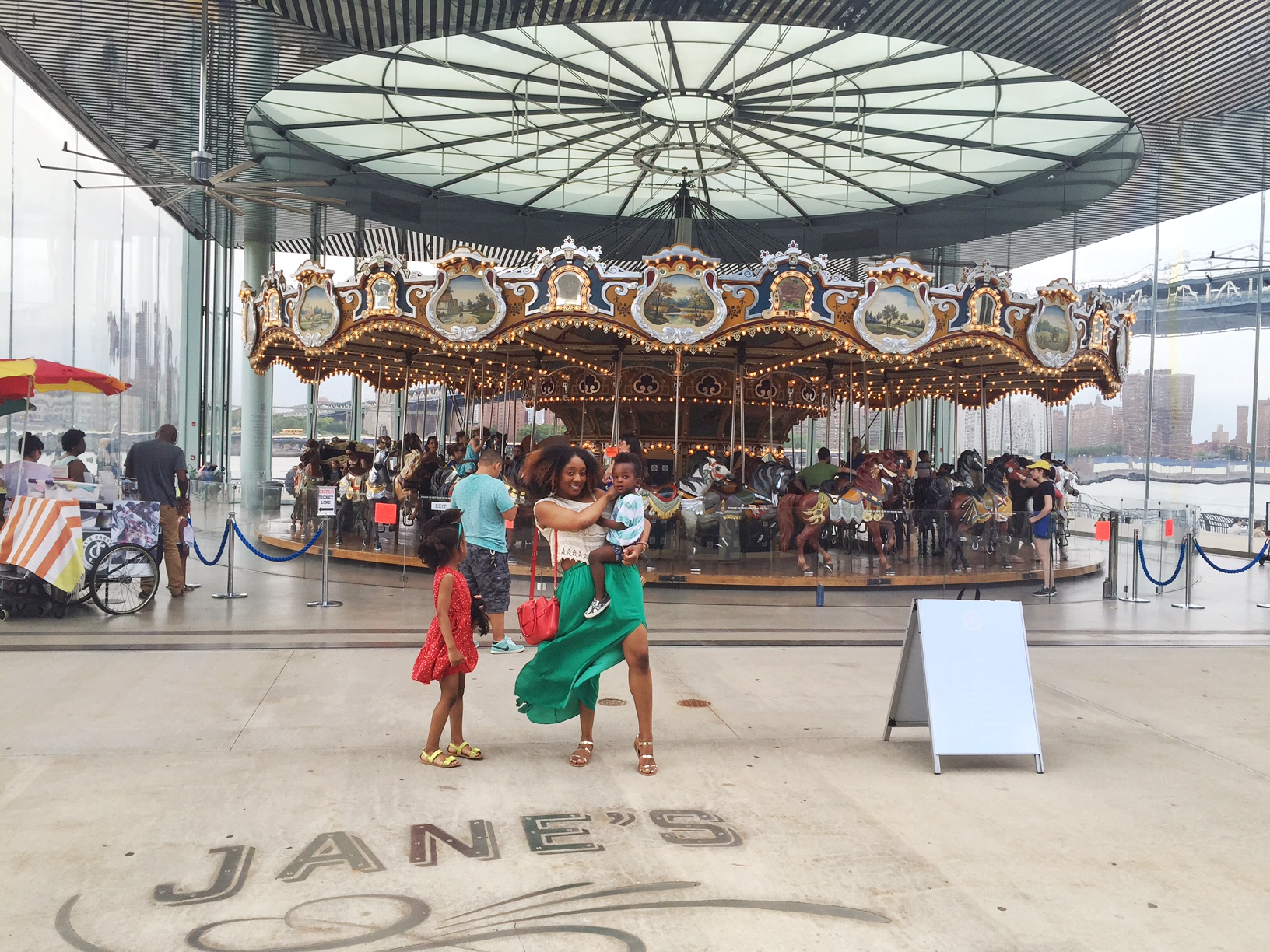 The carousel is beautiful and located in the shadow of the Brooklyn Bridge on the edge of the river. As a bonafide history junkie, I appreciate the fact that Jane's Carousel is restored and it's beauty is just breathtaking.
2. Staten Island Ferry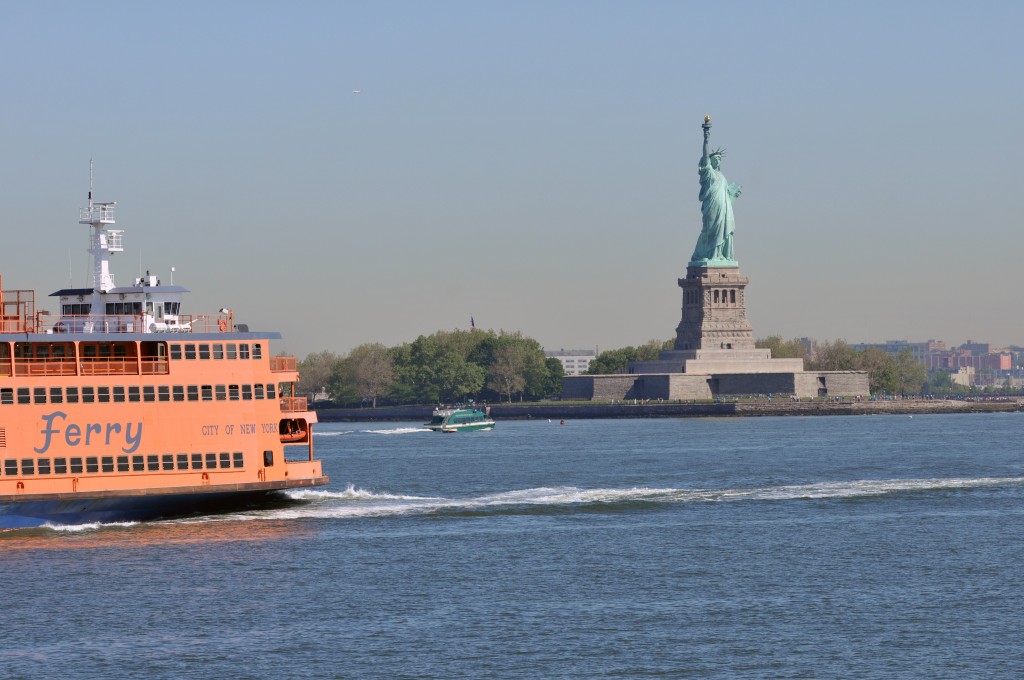 I rode the Staten Island Ferry daily for years when I was in college and I loved how it slowed down the life of busy New Yorkers for 20 minutes. There is so much for kids to see on the ferry as it sails along both New Jersey and New York coasts,  Statue of Liberty and Governors Island plus kids get to see the many different types of boats providing lots of learning opportunities for kids.
3. Mini Golf at New York Hall of Science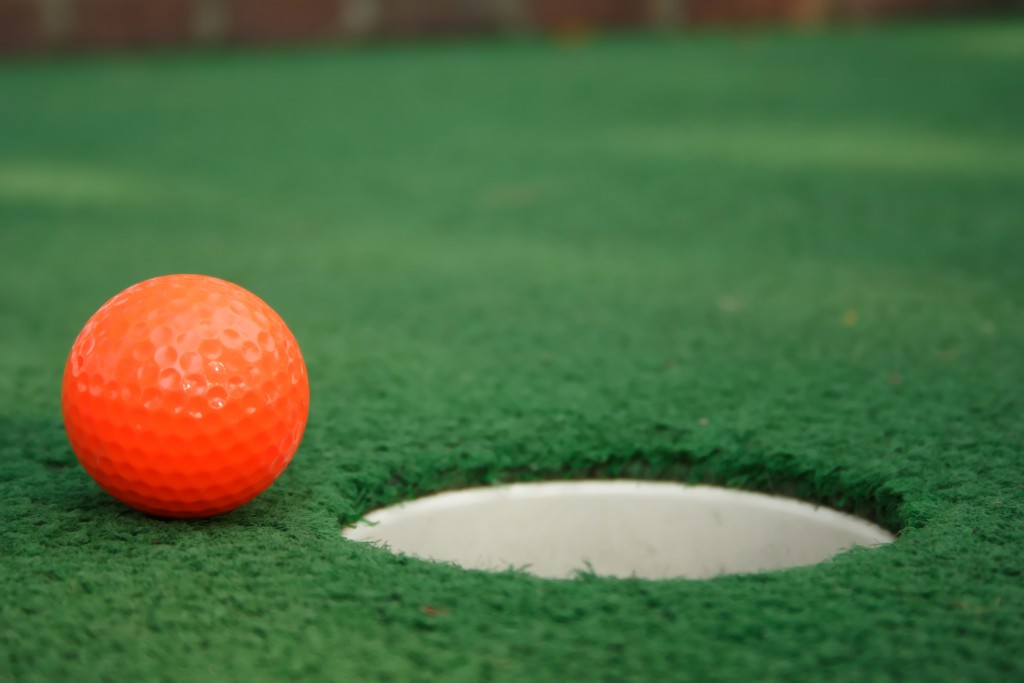 The New York Hall of Science has one of the coolest mini golf courses in the city for little ones. Located in the museum's Rocket Park. Kids get to play mini golf in the shadow of a real life rocket ship and learn science concepts such as gravity, velocity and more. Pretty cool right?
4. Beach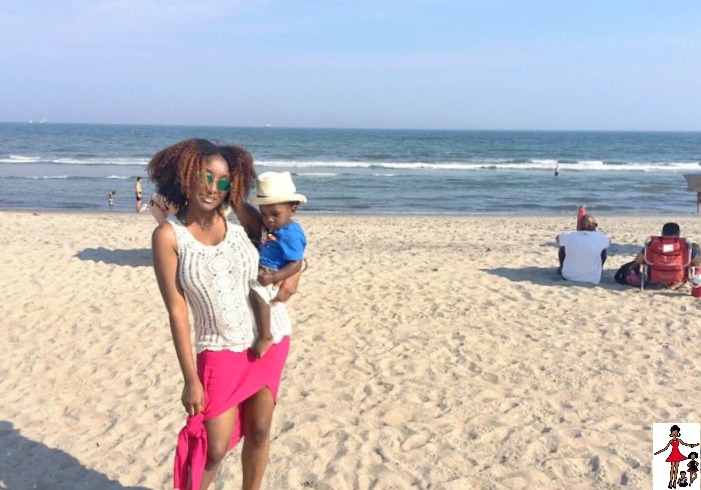 Going to the beach is one of our family's favorite summer pastimes. As a bonafide island girl, I always look forward to our beach outings. Some of my tips for going to beach in New York City are to go during the weekdays to avoid the weekend crowds, walk the boardwalk until you find a less crowded area and avoid areas close to public transportation or restaurants.
5. Horse-Drawn Carriage Ride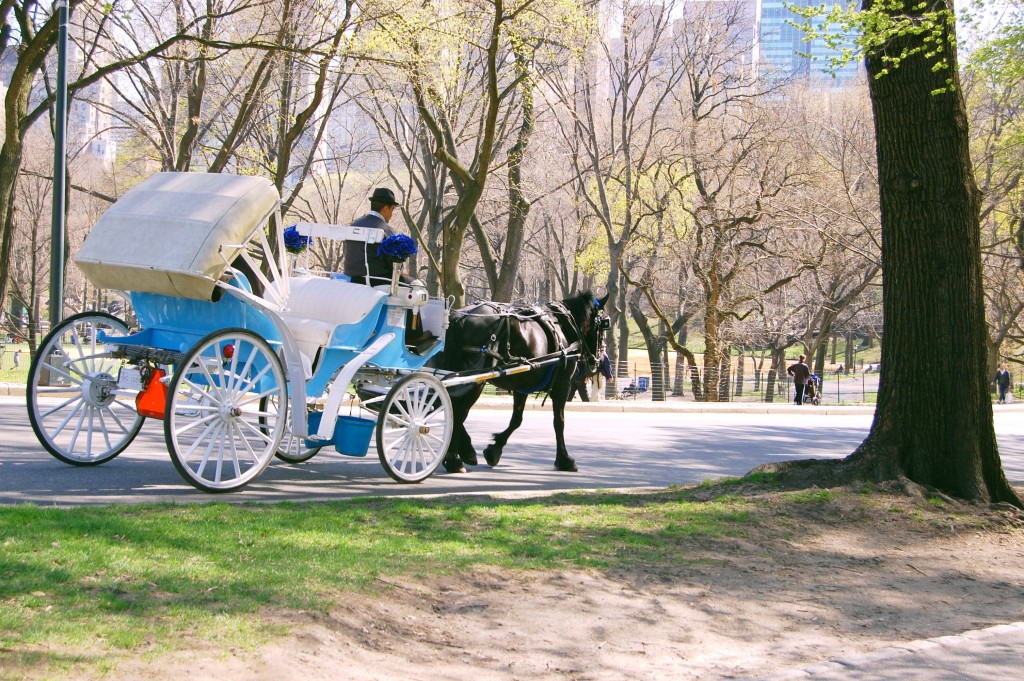 The Princess Fairy and I have a girls summer date planned to take a horse-drawn carriage ride this summer. She's really excited to have that experience and since I've never done it even after living in NYC for almost 13 years, I'm also excited.
6. MoMA Art Lab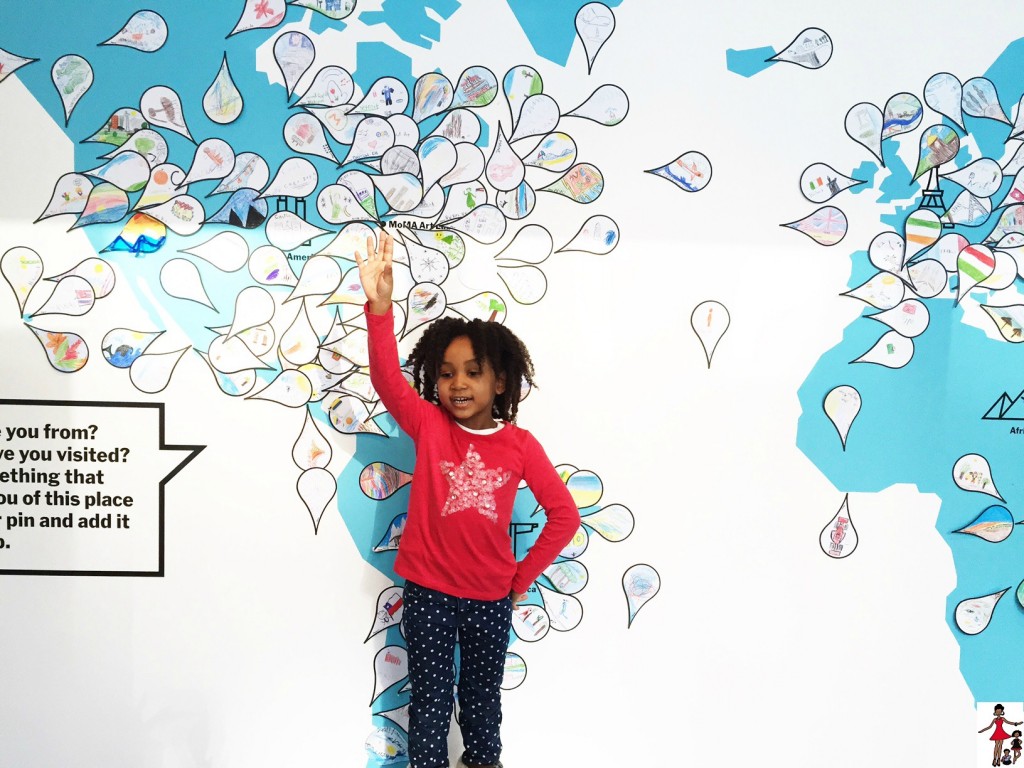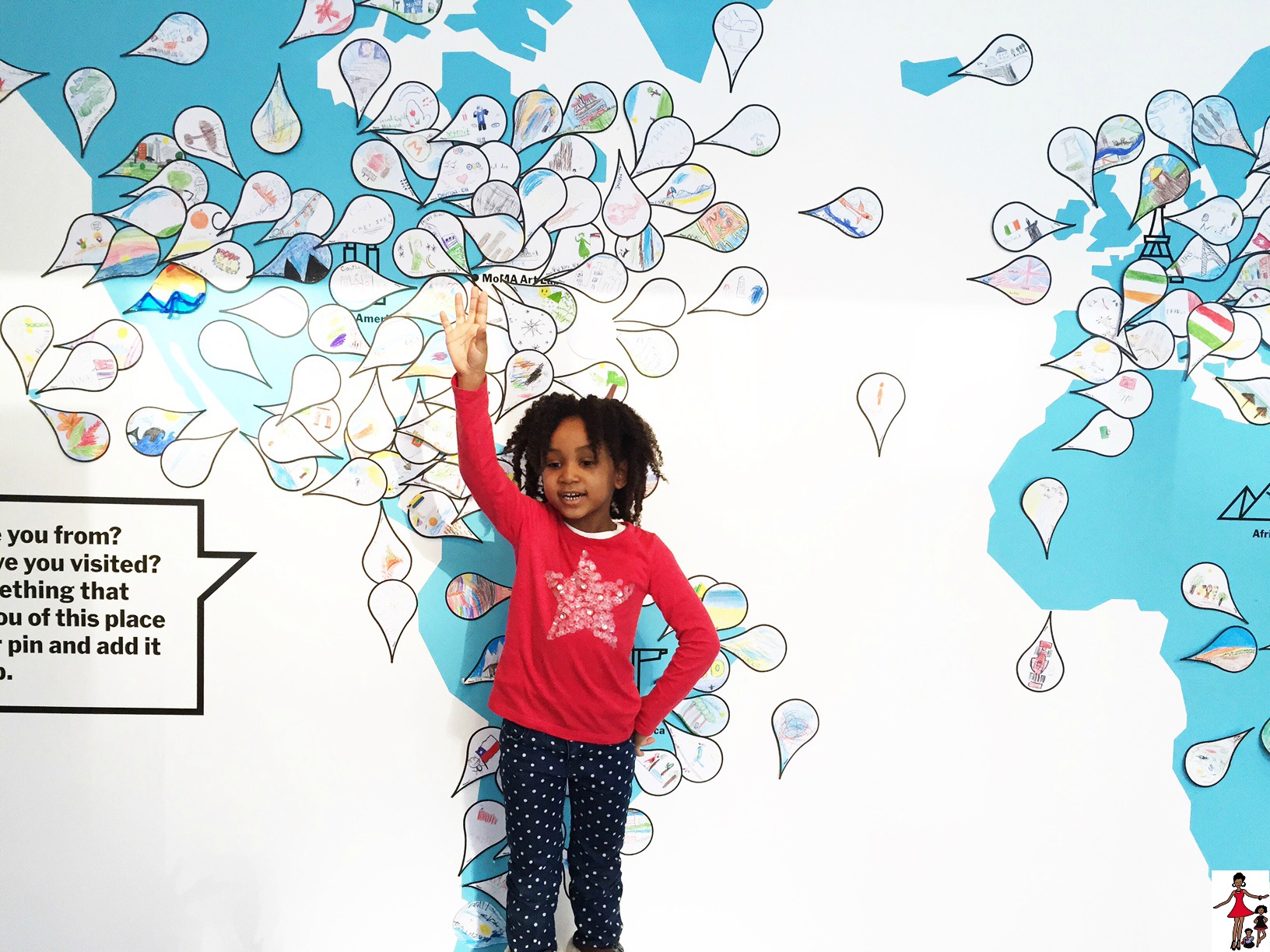 New York City summers can get uncomfortably hot. On the days when you rather be inside than outside take the kids to the MoMA for some learning through play at the MoMA Art lab. The current exhibit Places and Spaces encourages children to explore the world around them and to gain a sense of understanding of where they are located in the world.  The Princess Fairy loved the MoMA Art Lab and didn't get bored not for a minute. The Art Lab is filled with tons of activities, books and games with space for kids to explore and create. As a mom, I really love that the museum has a passport program for kids to collect stamps as they go to different exhibits around the museum.
7. Gantry Plaza State Park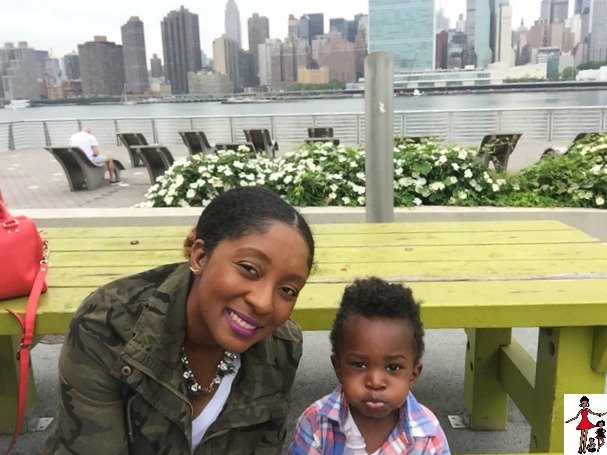 Just this week, I took my son to play at another one of our favorite summer spots. If you're already following me on Instagram (you should follow me)! You would of seen our post at Gantry Plaza State Park. Gantry Plaza State Park is great for many reasons. It's not very popular and not overrun with lots of tourists or locals. The park sits on the East River in Queens and has gorgeous view of Manhattan's skyline. Seriously, the view is amazing. The United Nations is directly across from the park and it's in the shadows of the Queensboro Bridge. My daughter loves to stare at the city in amazement and count the boats that go by from the relaxing lounge chairs. There is also a toddler playground that The Super Knight loves to play in. If you're going to be at the park for a while, you can bring some food and take advantage of the picnic tables.   Have you been in NYC with kids in the summer? What did you enjoy doing? Follow Rattles and Heels's board Things To Do In NYC With Kids on Pinterest.