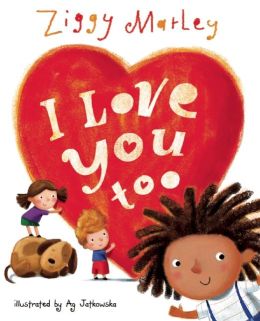 This post contains affiliate links if you purchases  are made based on my recommendation I will make a small  commission for making the recommendation. As always, these are all my opinions.
I wanted to share a last minute Valentine's Day guide with a few cute things you can pick up for the kids to make them feel all loved. As I mentioned before, I love LOVE and showing my children love is on their top of my daily must-do list. Here are some of the gifts that I have my eye on for the kids:
For the Princess Fairy:
We are a DIY family and we love to make cards. The Princess Fairy makes cards all the time to just let us know that she loves us or if she wants to say thank you so I know she would love this sewable Valentine's Day card kit.
As you know I love children's books with diverse characters and "I Love You Too
" by Ziggy Marley is a no brainer as a West Indian and a big fan of his sister Cedella Marley's book One Love
that I mentioned here in this post last summer.
The Super Knight:
Who doesn't love a Snugglesaurus? That's exactly what my little guy is to me. I love cozy up and reading him books about how much I love him and I Love You, Snugglesaurus! is ideal for our snugglefests.
My guy loves to paint but I must confess that he doesn't have his own paint brushes, he uses his sister's and sometimes she gives him a hard time. So, I think it's time he gets his own. These Melissa & Doug Jumbo Paint Brushes
are perfect for him maybe, not for the walls.
The Super Knight also loves puzzles but I can tell he's already getting bored of the ones he got for Christmas. I know he would love this one.

What are you getting your kids for Valentine's Day?