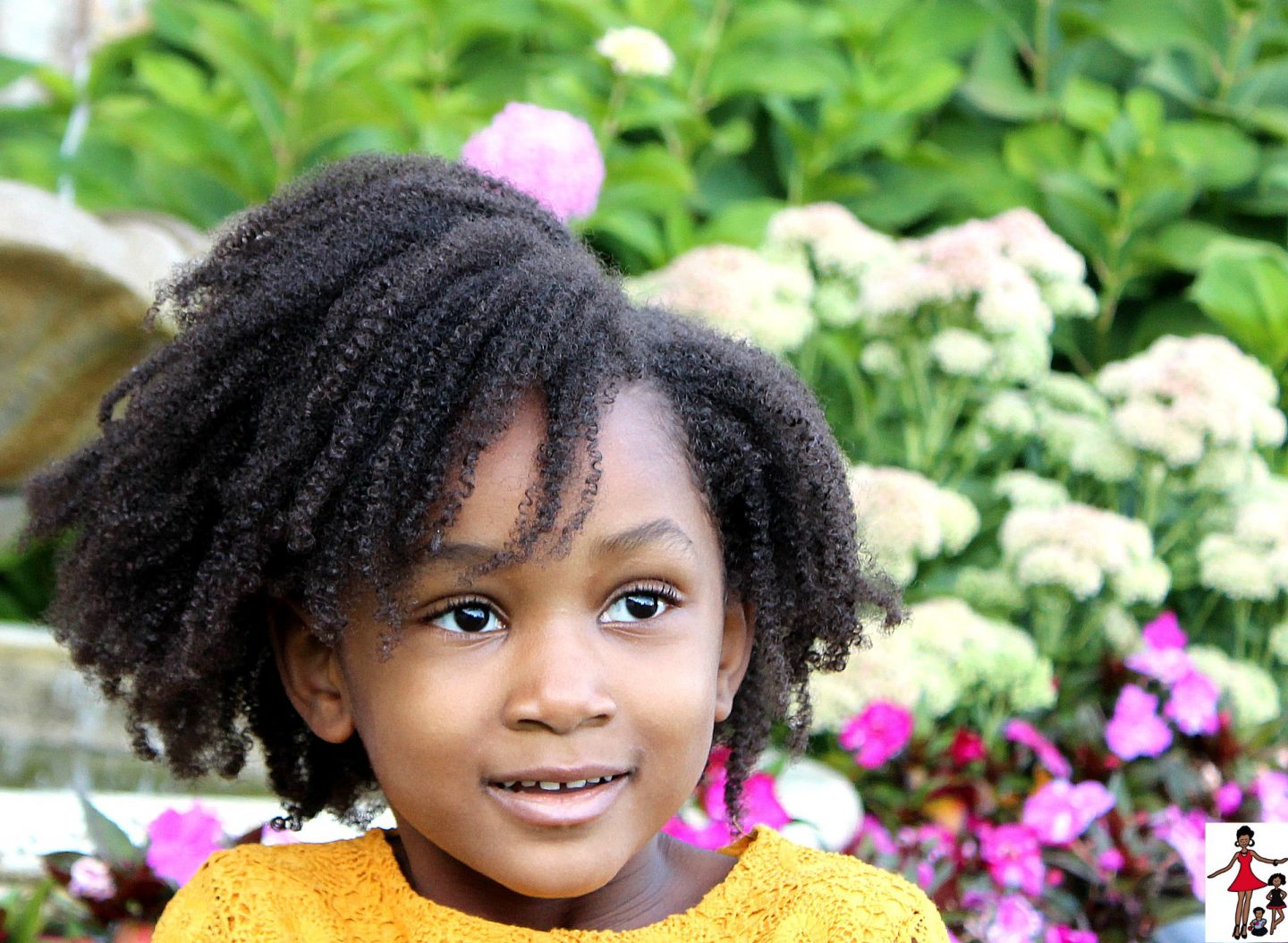 This weekend was fabulous! A good friend of mine got married on Saturday and of course we were happy to be part of their special day. When I was growing up, attending weddings was definitely the type of occasion  that my mom would have my hair styled fabulously for. So, I wanted to The Princess Fairy to rock a gorgeous hair style. One of my goals is to raise her aware of the versatility and fabulousness of her natural hair. We're both have type 4 natural hair, mine more of 4a while hers is more of a 4 B/C. My hair have thrived doing only wash and go styles, but I wasn't sure how it work of her hair which is very fine and then to tangle much easier. She loves wearing her hair down so I knew this style would make her very happy. I was really happy that  it turned out fabulous and she ended up receiving tons of compliments. It was so cool to see how beautiful she felt and her little face glowing with confidence when she looked in the mirror. Anyway, I wanted to share how I achieved this wash and go on coily type 4 hair: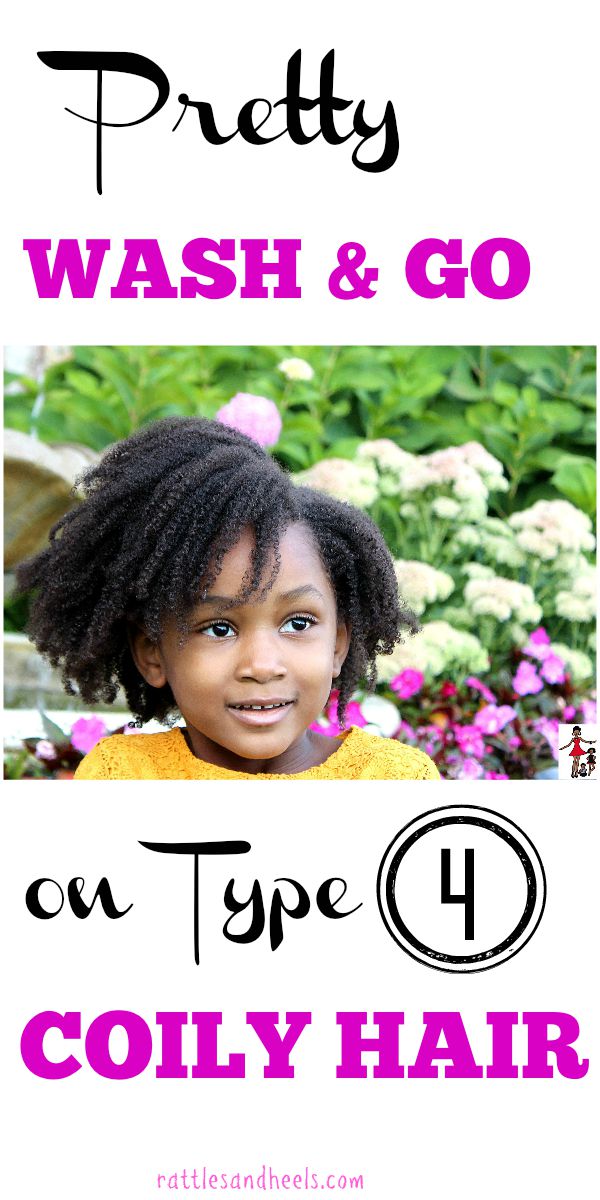 1. First, I added Organic Coconut Oil
 to her hair and put a shower cap on her head for 15 minutes while she played with her dolls.
2. She washes her hair herself these days, so she got into the bathroom next to wash it. She's quite independent and when we made the mutual decision that she would do it herself when she complain too many times about soap in her eyes and asked to do it herself with my supervision. I'm seriously amazed that she does such a good job at 4 years old. Anyway, she washed her hair with Pantene Pro-V Truly Natural Hair Co-Wash Conditioner.
3.  After rinsing out the co-wash, we added her deep conditioner Every Strand Argan Oil Hydrate Hair Masque
. I have raved about this conditioner for years and really love how shiny and defined it makes our hair. We left it in for 5 minutes and then rinsed it out with cold water. We always rinse with cold water to close the hair cuticle which reduces frizz while defining the curl pattern and locks in moisture.
4. Next,  I got her out of the bathroom and distracted in front of the TV with My Little Pony while I gently detangled her hair using a Wide tooth comb
. I detangled her hair in sections and use  our favorite detangler Kinky-Curly Knot Today Leave In Conditioner/Detangler  which works like magic melting away all tangles.
5. Once her hair was completely detangled, I divided it into a few sections. Breaking each section into smaller sections using Butterfly Clamps.
6. I opened each section and smoothed a grape size of EcoStyler Gel
 on her curls from root to tip. We were in a rush so I didn't really get to work the sections as small as would have liked to create more definition. If you're recreating this style, make sure to make the sections extremely small if you want the curls very defined if you want a big hair look skip getting too much definition.
7. As I smoothed the gels through her curls, I shake the ends a bit as I pulled my fingers  through. This made the ends keep their natural curl. If you want to create a curl at the end you can also wrap the ends tightly around a fingers with a bit of gel just keep in mind that depending on the size of your curls and hair texture this may look "unnatural".
8. As I worked my way through her hair, I kept her hair damp by spritzing with cold water from a Spray Bottle
. You want to ensure that the hair remains damn or it will be frizzy when you apply the gel.
9. Once I worked the gel through all of her hair, I looked for curls that I missed and clumped curls together at the top by shingling them with my fingers.
10. Now the most challenging part of this wash and go was drying my daughter's hair. We didn't have a lot of time and my daughter didn't want to sit below the hair dryer. We struck a compromise where she sat under the dryer for 20 minutes and then I finished drying her hair with a diffuser
.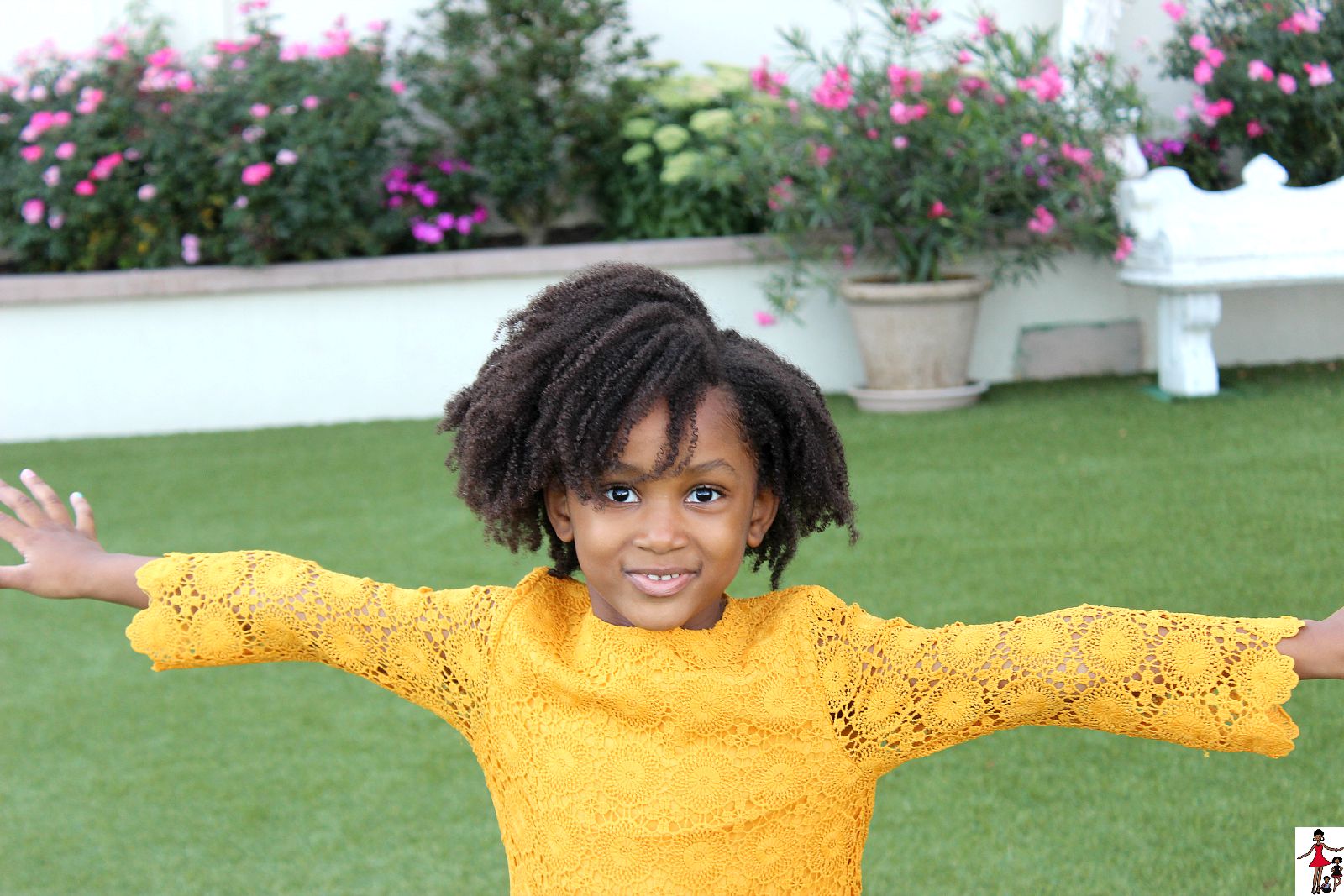 Now, I wanted to share that before drying her hair, the mix of the leave-in conditioner and gel was a bit whitish and I low-key panicked that there would be residue when it dried. Fortunately, that wasn't the case but if you get a bit heavy handed with the gel that's a possibility so please go easy!
We really loved the results! Her hair looked gorgeous and I love how her small springy curls framed her face. I'm so glad that she is embracing her curls and her natural beauty. It's my goal to raise her with the understanding that her hair is filled with as many possibilities and beauty as her hair 🙂
I plan to experiment with more wash and go styles in her hair using different products and I'll be sure to share that journey here on Rattles and Heels and on our Instagram page. Also, make sure you're following my Natural Kids Pinterest board for natural hair care tips and hairstyle inspiration for from all over the internet 🙂
Rattles and Heels's board Natural Hair: Kids on Pinterest.
Ever styled your child's natural hair in a wash and go?