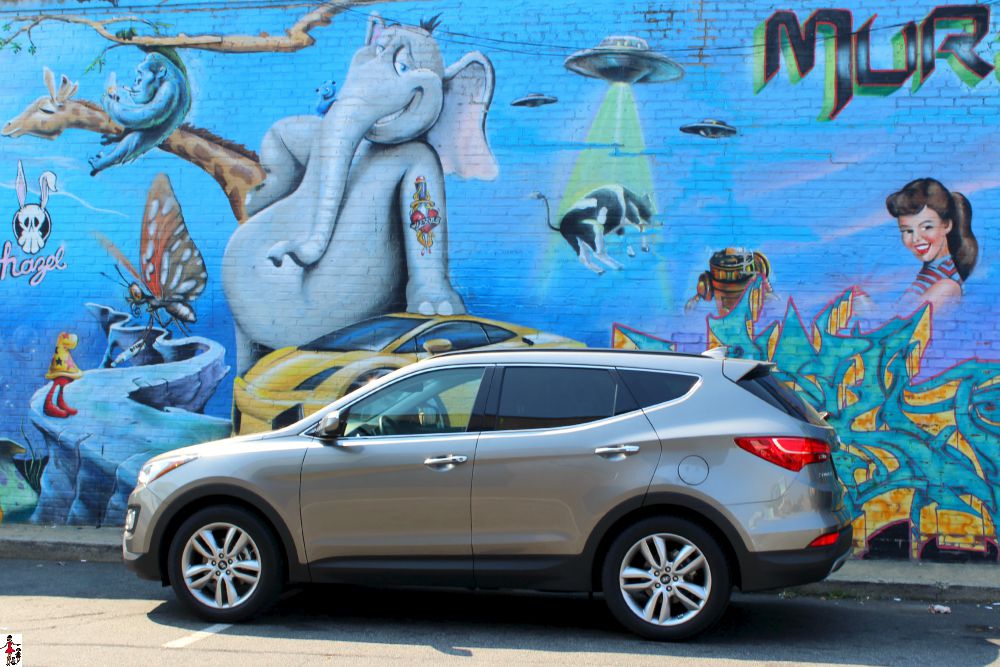 Disclosure: Hyundai Santa Fe Sport was provided for this review. All opinions are my own.
A few weeks ago, I had the chance to chat a bit with the Hyundai team over breakfast.We were together to discuss another vehicle, the new Tucson, but they told me that as a mom I would love the Hyundai Santa Fe Sport since it's designed for families. So when I finally got a chance to get behind the wheels of the Santa Fe for a week, I was excited to put it to the urban mommy test.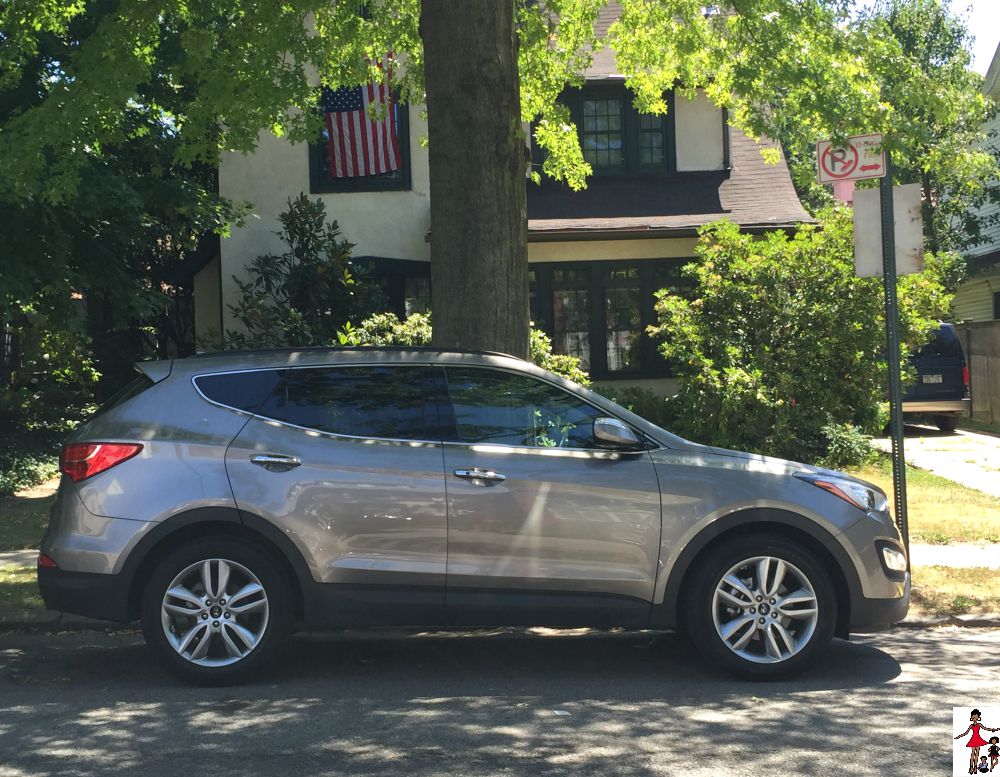 As a New York City mommy, I need a car that's comfortable and spacious yet sized well enough that I can find a parking spot. I was curious if the Santa Fe would deliver and it definitely did.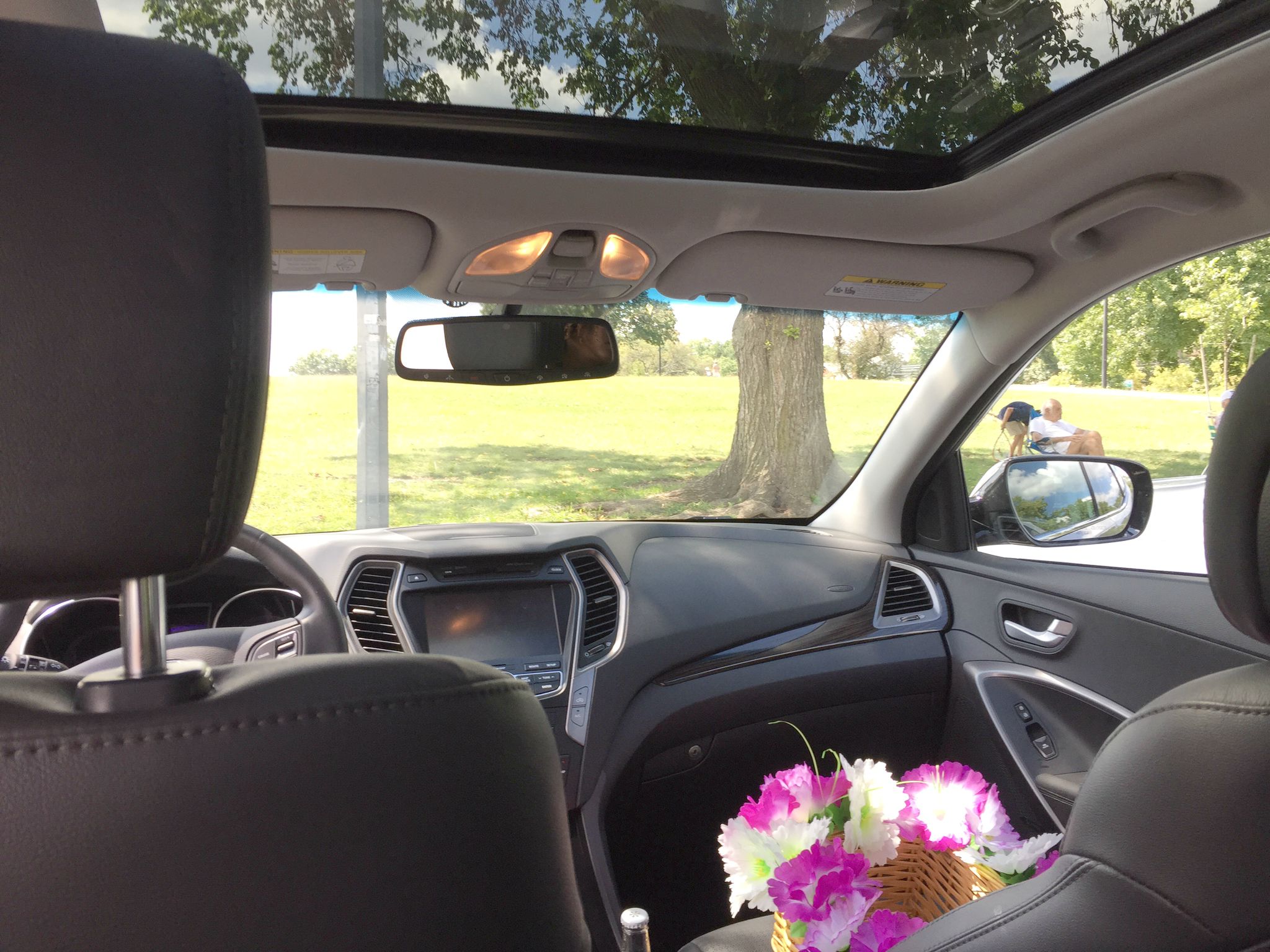 Let's start with every mom's favorite topic, space. The Hyundai Santa Fe Sport is very spacious – I was really impressed since from the exterior it didn't appear to be very big.  The second-row features sunshades which is perfect for toddler's naps and reclining back seats that The Princess Fairy couldn't get enough of. Actually, reclining back seats was also Mr. Rattles favorite feature after taking a ride in the back seat with the kids.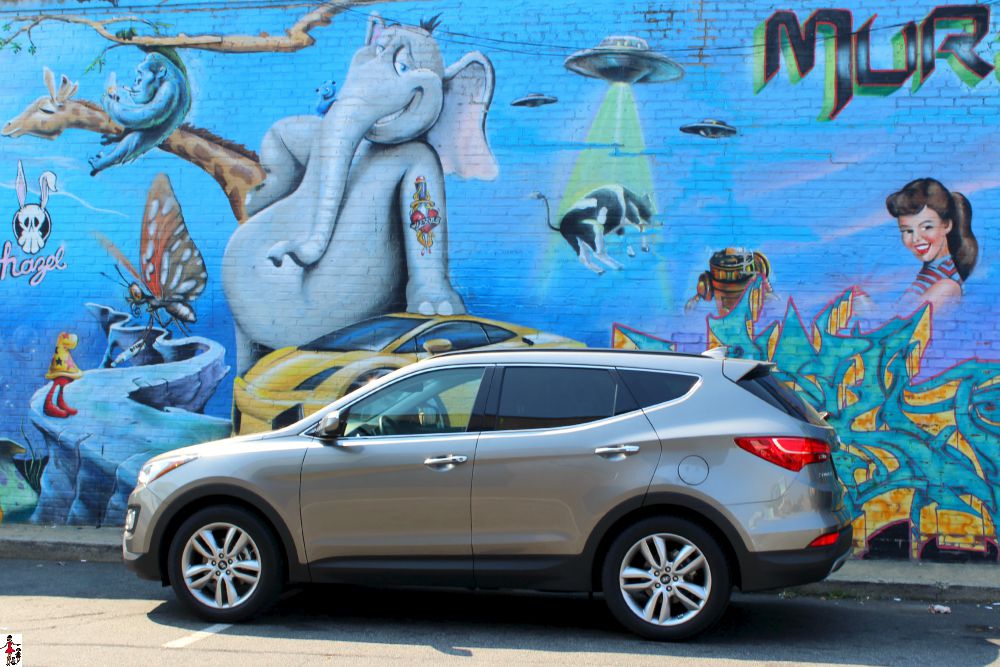 My son's stroller is big, it folds into two separate pieces and as much as we love that stroller it takes up the plenty space in most vehicle trunks. However,  in the Santa Fe Sport I had no problem fitting other things into the trunk with his stroller.
As I mentioned in my previous posts, I spent last weekend in Washington, D.C. we drove there in the Santa Fe Sport. It was such a comfortable ride that hearing "Are we there yet?" every 5 minutes was somewhat bearable.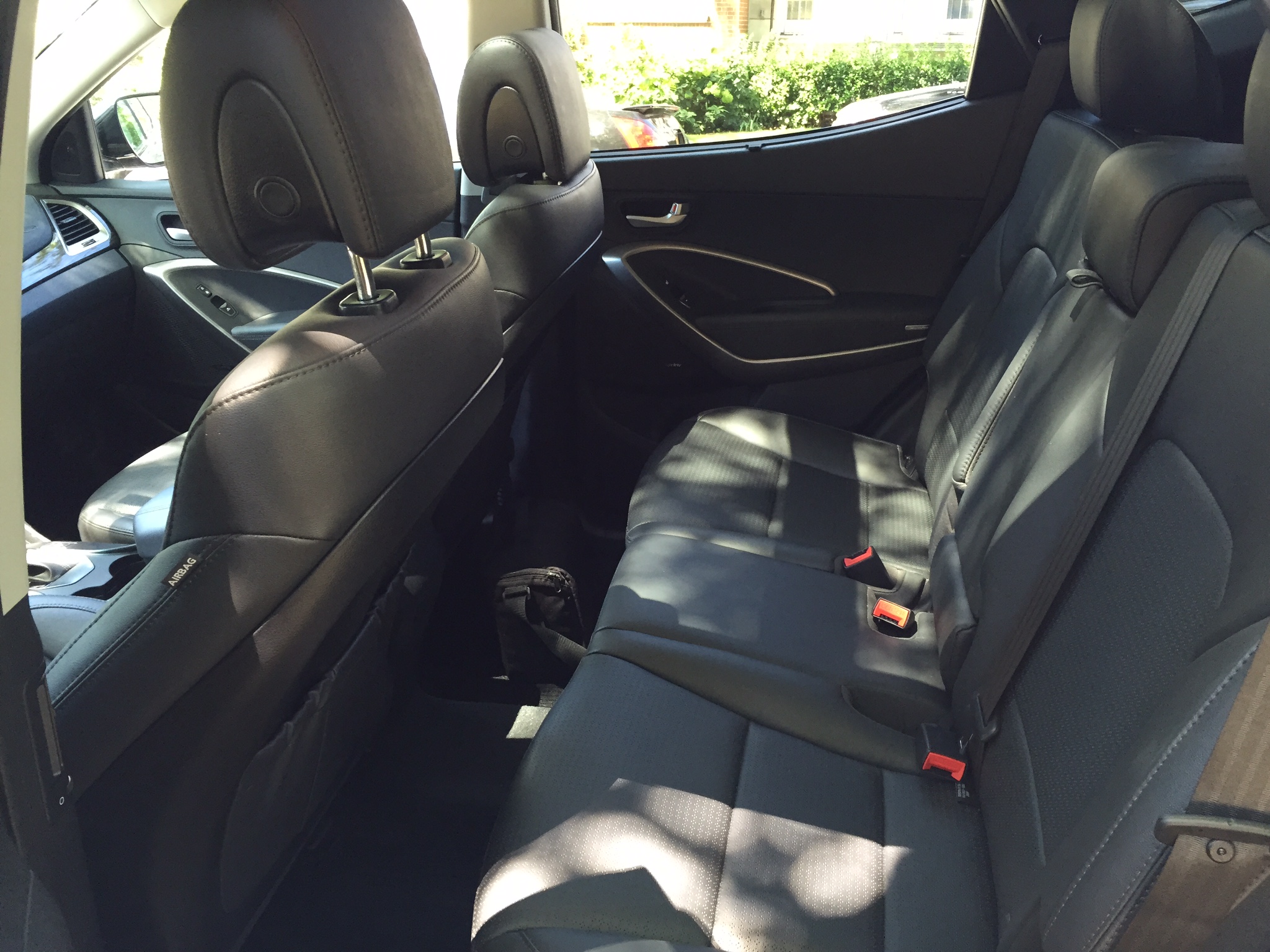 The security features such as blind spot detection and rear cross-traffic alert made me feel much more confident on the road during our 5 turned into 7-hour drive thanks to traffic (both ways). I also enjoyed using the rear parking sensor for reversing especially when parking in the city.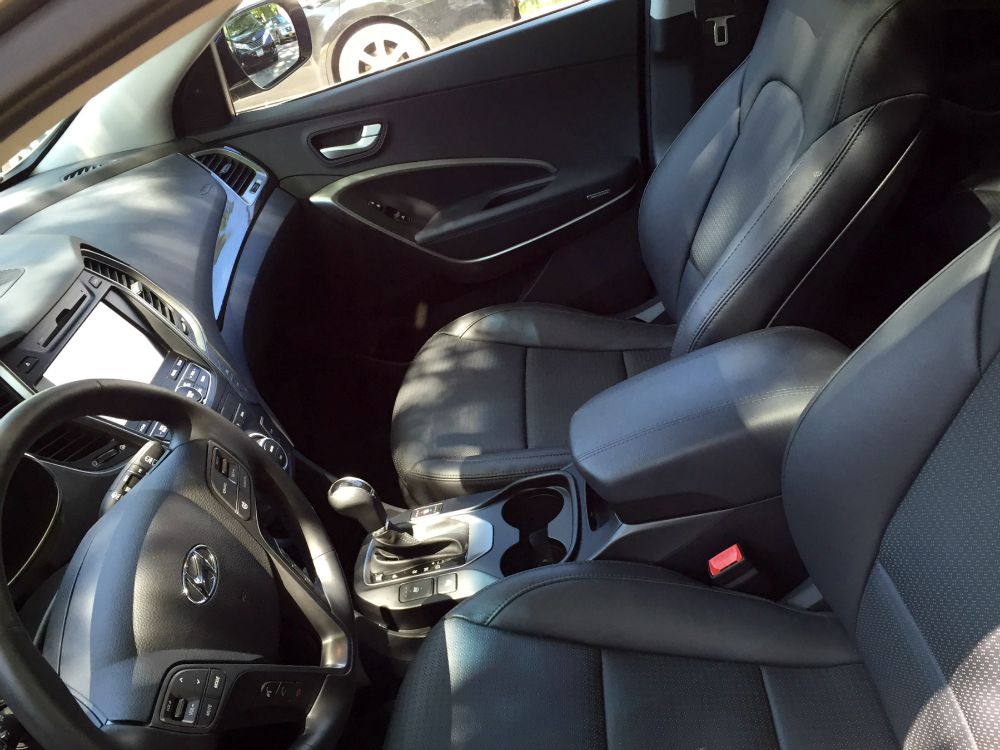 It was particularly hot this past week with the temperatures getting up to the early 90's. The Santa Fe Sport has ventilated front seats which I mentioned before, is a must have for me. I mean, if that doesn't make you a cool mom, I'm not sure what will : -P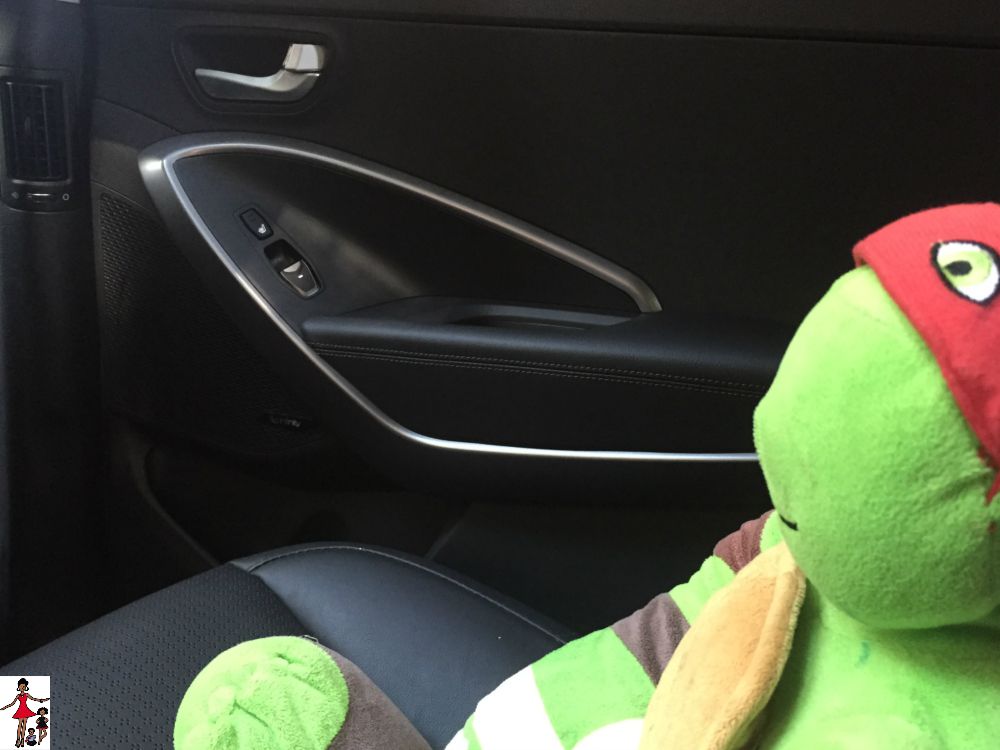 But I wasn't the only one who was cool, in the second row the kids loved having their own personal vents on the sides. My daughter who is old enough to adjust the settings by herself was able to get the perfect setting for her and I didn't have to listen to her complaining about being too cold or hot.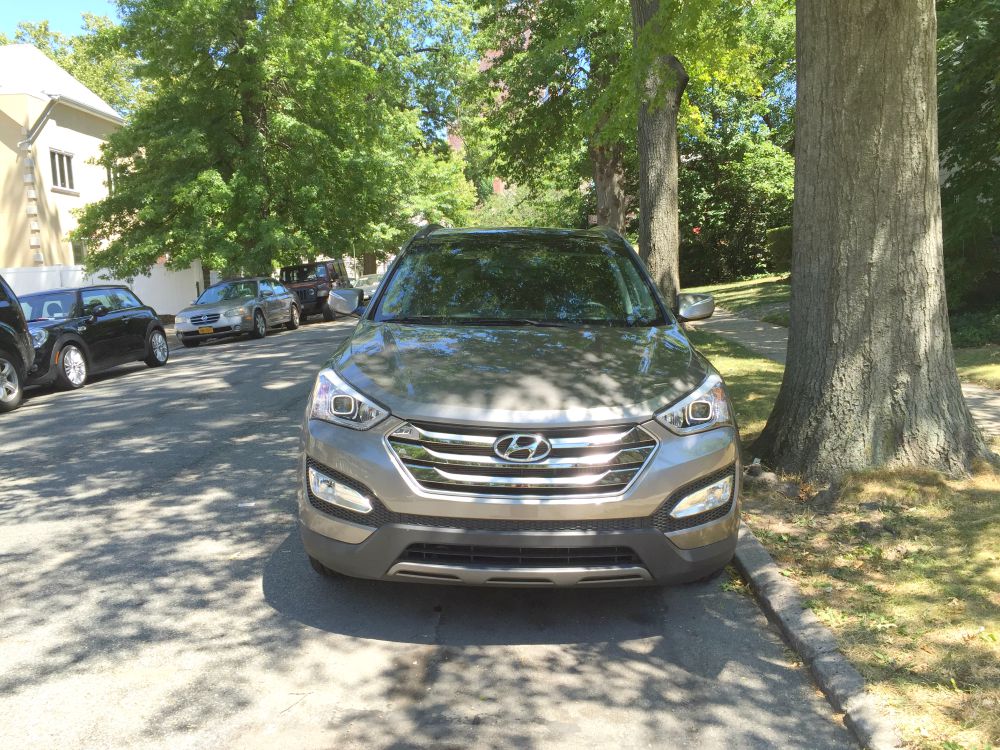 The kids and I are huge music lovers and we love to sing while we drive especially the songs on Kidz Bop station on satellite radio. The Santa Fe Sport Infinity speakers were perfect for all of our car karaoke.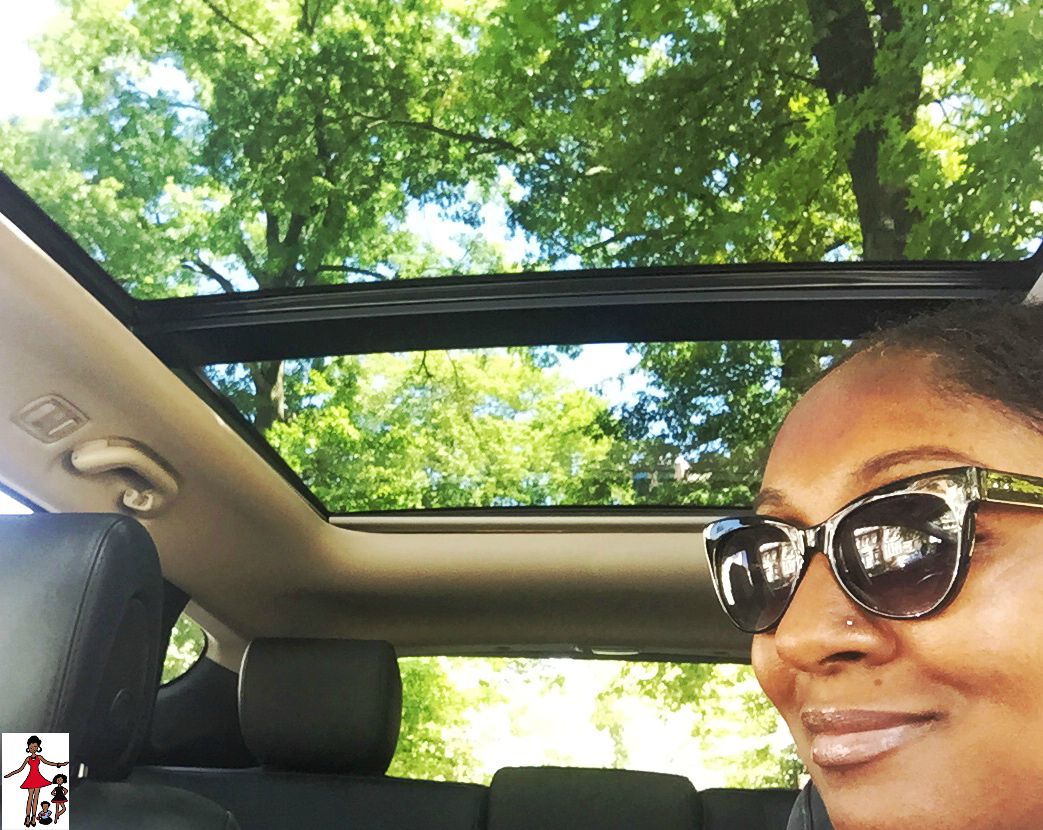 Hyundai got my heart with the panoramic sunroof which keeps the car nice and bright, especially for long road trips. As for gas, the Hyundai Santa Fe 18 MPG in the city and 25 MPG on the highway.
You can learn more about the Hyundai Santa Fe Sport here
Do you think the Hyundai Santa Fe Sport will be a good fit for your family?