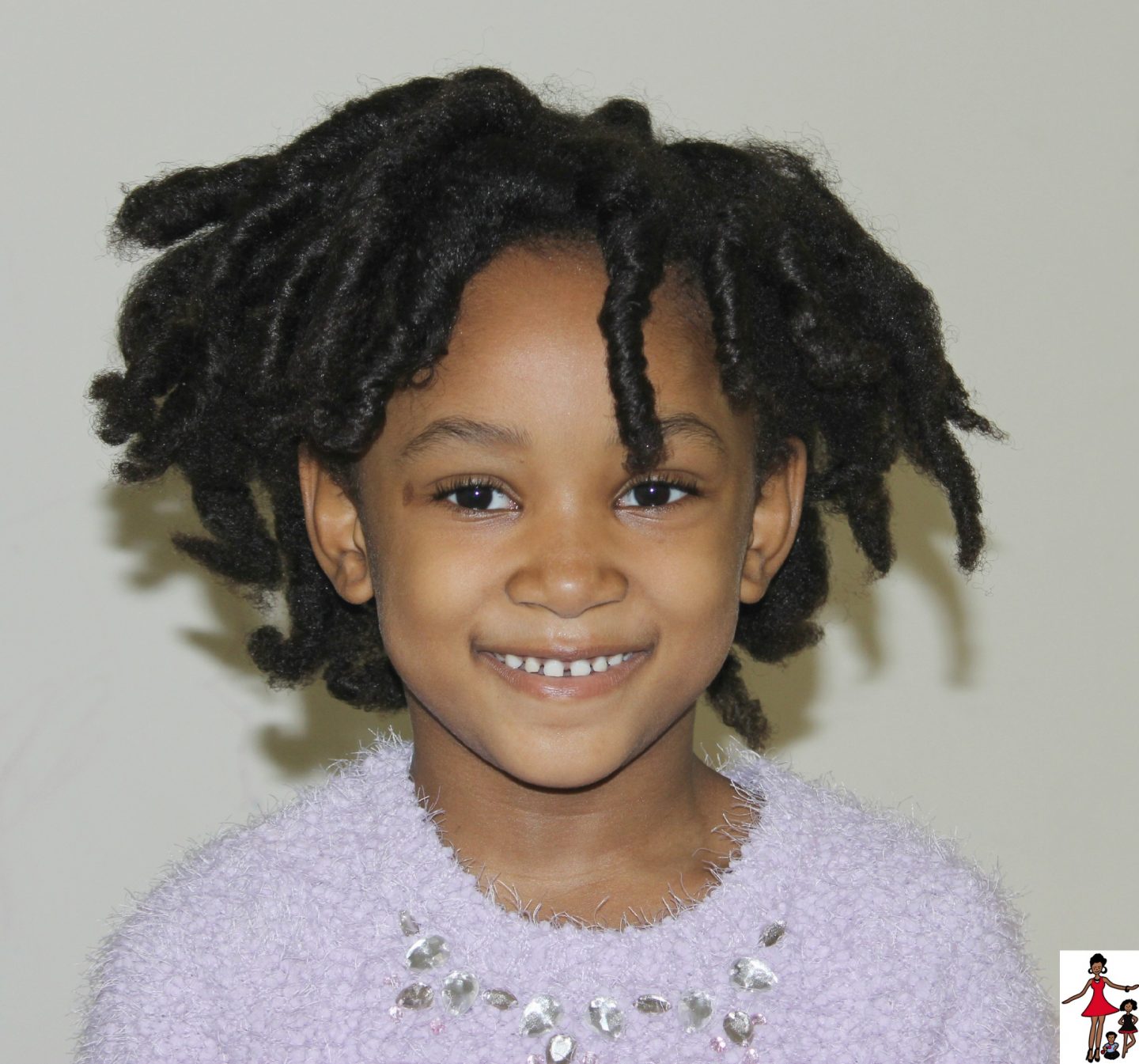 As my daughter grows older, I want to ensure she is her aware of the versatility of her natural hair. I want to teach her to embrace her hair the way it grows out of her scalp and to expose her to the different styles she can achieve. So this week, instead of her usual braid-out, I decided to switch things up and make use of a Curlformers Styling Kit  that I purchased 2 years ago.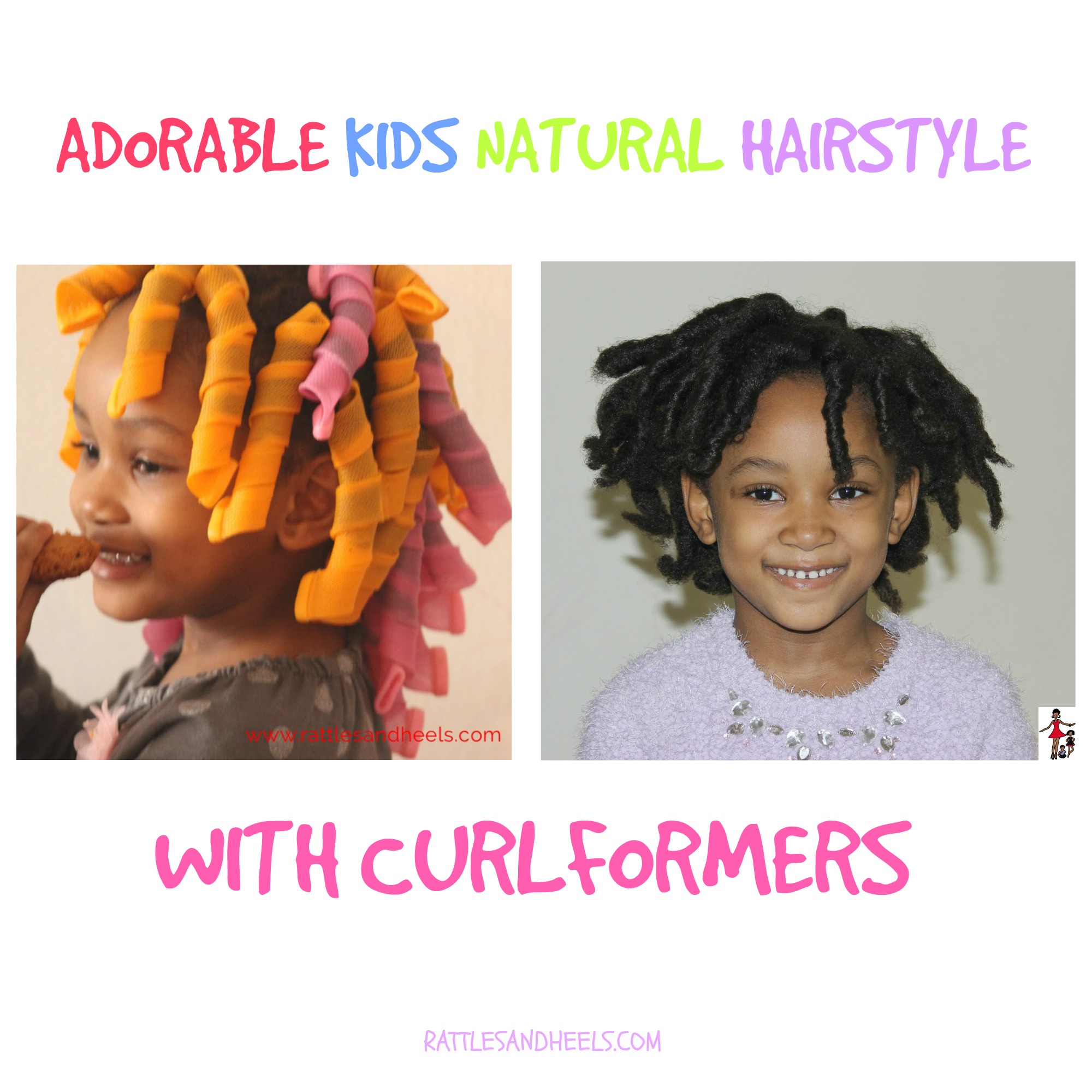 Recently, she asked to wear her hair in the same style as one her dolls Maya and I knew that we could achieve that look (or similar enough to make her happy using Curlformers).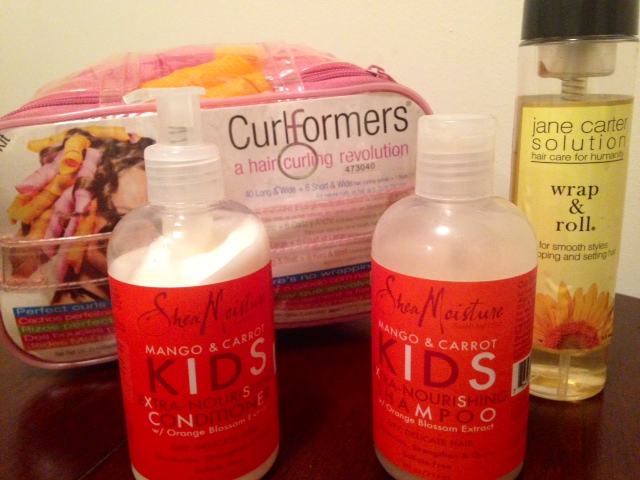 How we did it:
My daughter, Maya the doll and I trotted to the bathroom to get things started. Maya watched from the sidelines as I washed my daughter's hair using Shea Moisture Mango & Carrot Kids Extra-Nourishing Shampoo  and conditioned using Shea Moisture Mango & Carrot Kids Extra-Nourishing Conditioner .  I then detangled her hair using Giovanni Direct Leave-in Conditioner. Before styling, I divided her hair into 6 sections and applied jojoba oil and Jane Carter Solution Wrap and Roll to each section (I found this product on sale at Whole Foods for $7 #winning). Next we installed the Curlformers, my little one enjoyed helping me by pulling the hook through the Curlformers. I was worried that it would of taken much longer to install but I was done within 20 minutes. She didn't even get chance to get restless.

My daughter then continued her day as normal while her hair air dried. She thought wearing the Curlformers were fun and didn't seem to be bothered by them. It took her hair 4 hours to dry completely.

Results: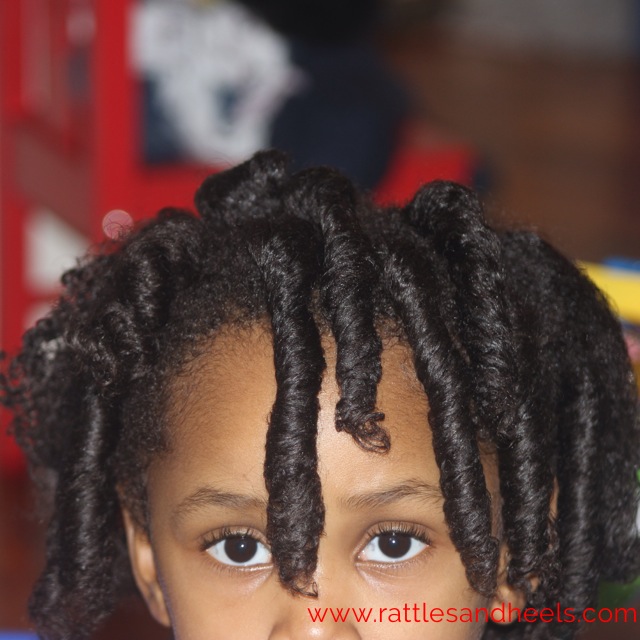 The results were shiny, soft and springy spiral curls. The Curlformers with too much hair seem to produce frizzy curls so next time I will doing only small sections.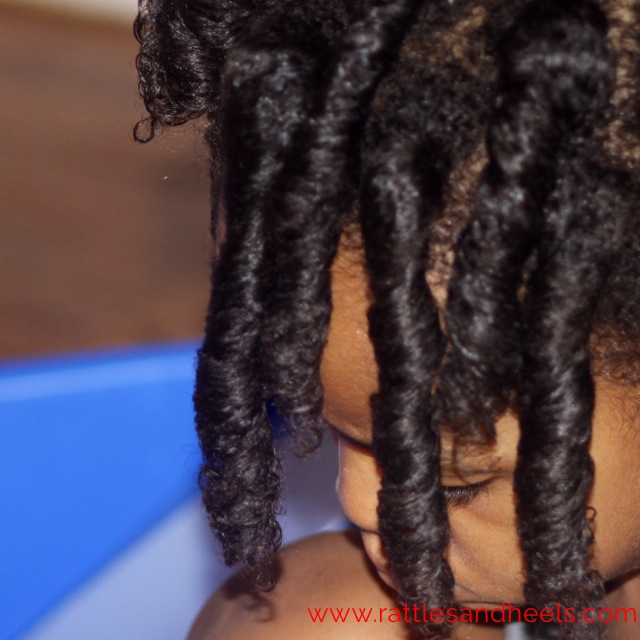 I did like the texture that the frizz created and found this style to be age appropriate.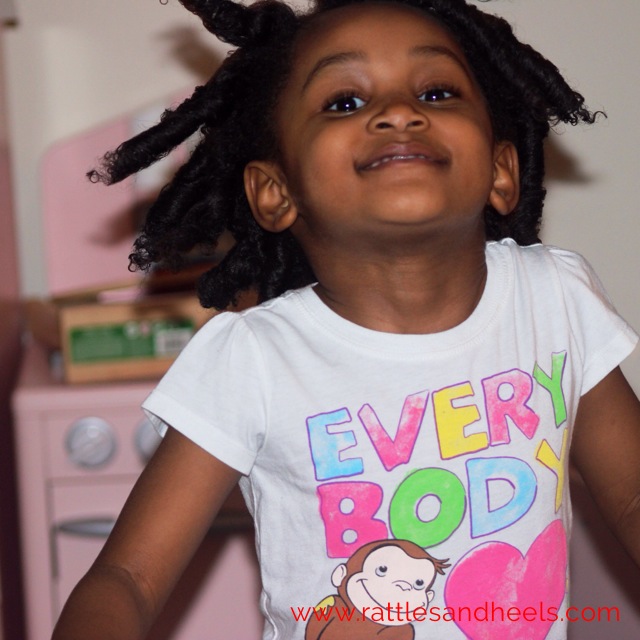 She loved it and couldn't stop whipping her curls back and forth.
Have you tried this style in your daughter's hair?