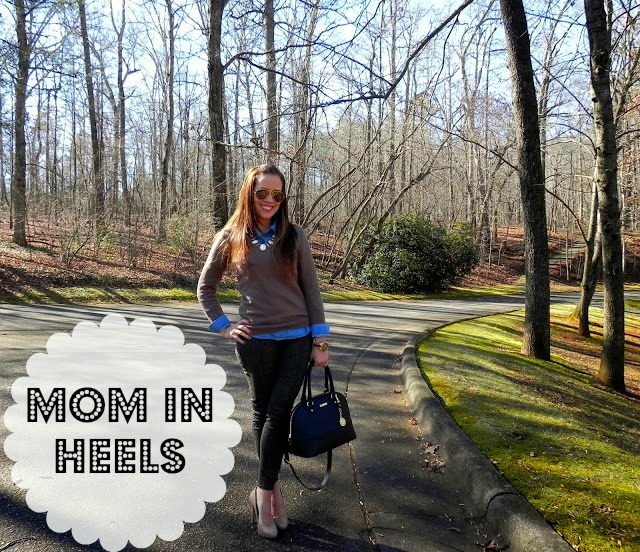 Although, Kiomy traded in her city zip code for the life in the countryside, she held onto her unique city hipness. Kiomy is a busy mom and the woman behind the blog City Hip in a Country Zip. If you're stuck in the house in sweats and not feeling like doing much for yourself, Kiomy's experience and words of inspiration will get you going.
Tell us briefly about yourself.
Hi… My name is Kiomeirys (Kiomy for short) I was born and partly raised in Puerto Rico. I was also raised in Spanish Harlem N.Y.C.  I lived in N.J for my teenage and early adulthood years.  Then I met my husband and we moved to NC.  It was a big difference moving to the country for this city girl. Everything was different the food, the fashion, the atmosphere it was a lot more slow paced that I was used to. So as a way to channel my creative side, I created my blog City Hip in a Country Zip. I have always liked fashion but I think it has evolved and has become something that I really love.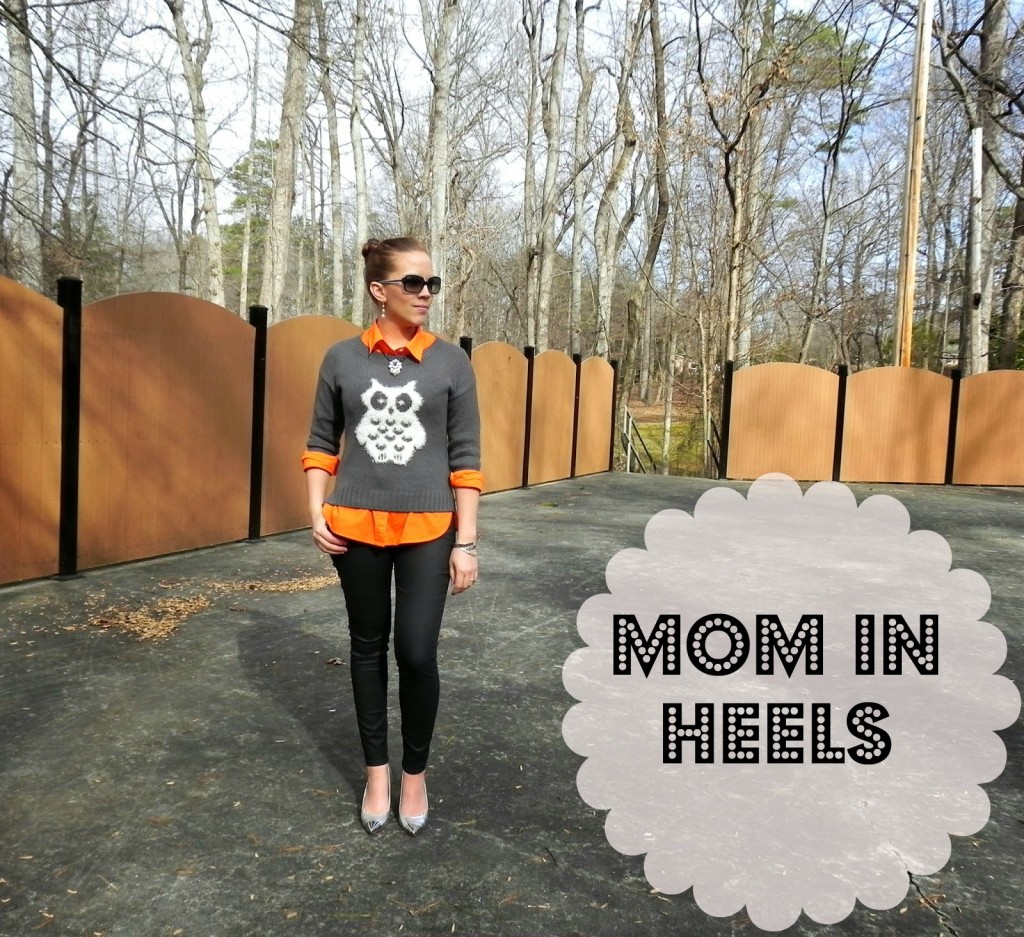 How many kids do you have and how old are they? 
 I have 2 kids both boys and their ages are 2.5 and 3.5 years old.
You are a working mom. How do you balance your career and motherhood?

I think having a strong support system with the kids at home helps out tremendously.  I work from 8-5, when the kids were babies my mother-in -law took care of them. Now that they are bigger I have a daycare/ learning center which has been great for them they are around other kids and they are learning new things each day. I always say that a good balance is leaving your work problems at work and your home problems at home.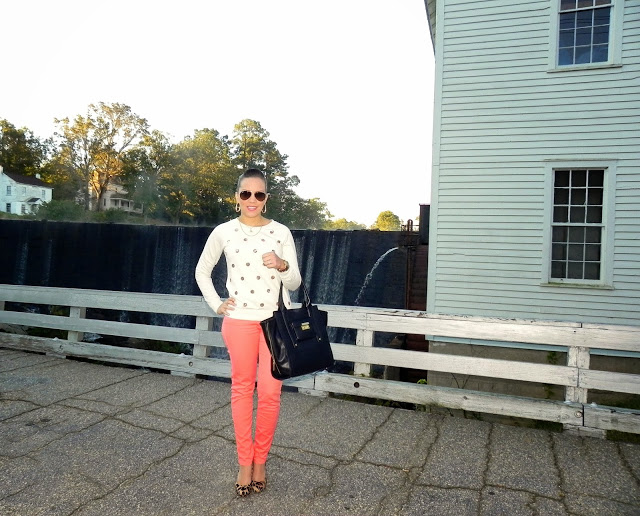 What would be your advice to moms who are struggling to establish their style and make time to care for themselves?
I went through a rut after my second child was born, I was not feeling good about myself and it reflected in my style I wore maternity clothes even way after giving birth.  One day I finally snapped myself out of it because I wanted to feel good, so I put all my maternity clothes away I joined the gym and started focusing on me.  In all honesty, I feel that I could not take care of the kids if I was not taking care of myself.  We have to take care of ourselves! Sometimes we put ourselves in last place in order to take care of everyone else.  Start by putting all the maternity clothes away.  Get new makeup, take yourself on a little shopping spree, anything that makes you feel good and that will reflect in your style. 
How would you describe your style?
I'll describe my style as trendy and mommy chic because most of the outfits can be used for work and with a simple change of shoes it becomes an instant mommy chic look to run around with kids. Also, trendy because I do like experimenting with all the latest trends and putting my own spin on it.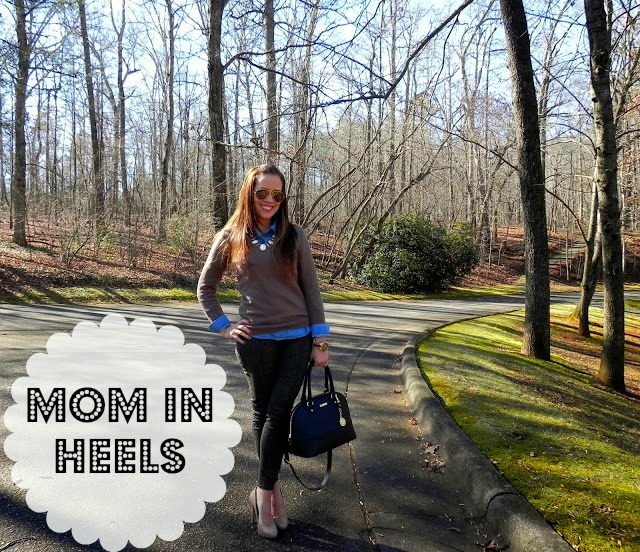 Have your style changed since you became a mother?
Yes it has! I feel that I want my kids to be proud of me when they step out with me.  I don't want them to be embarrassed to be seen in public with me so I keep it covered up and to be sexy you don't have to have everything hanging out.  I dress for my body not for the body I want to have. 
What three things every mom should invest in for instant glam?
I would say:
1. A great pair (or 2) of heels
2. Makeup because it is just an instant pick me up when you put on a nice red (or whatever color you like) lipstick. 
3. Blazers because they give any outfit a put together look, even if it is jeans and a t-shirt.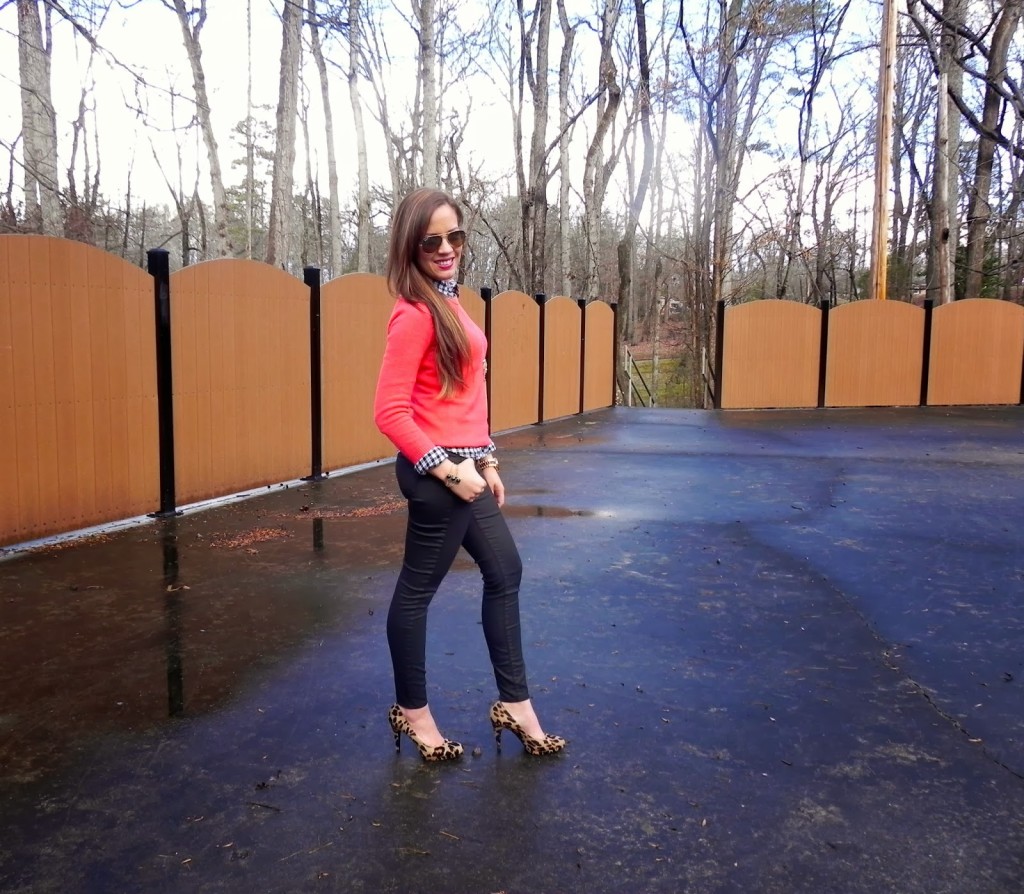 Tell us about your blog.
My journey as I navigate through the world of fashion and beauty.  I may have some misses in my outfits but it is all about having fun with style, I am learning each day how to flourish my own personal style and I want to let my readers in on that.  I talk about my outfits (I give links to where you can find the items or a similar item), have outfit inspirations, products that I have tried.  It's a little bit of everything and I do it all without breaking the bank because let's face it we all have to be conscious of our budget.
 Keep up with Kiomy.
http://cityhipinacountryzip.blogspot.com/
https://www.facebook.com/CityHipInACountryZip
http://instagram.com/cityhipinacountryzip
I can't agree more with Kiomy in regards to sexiness. There is a misconception that tight, or revealing clothing is sexy but sexiness is confidence exuded. As Kiomy emphasized confidence comes from dressing for the body you have, not the one you want. Love that!

What's your biggest take away from Kiomy's interview? Share your thoughts with us.