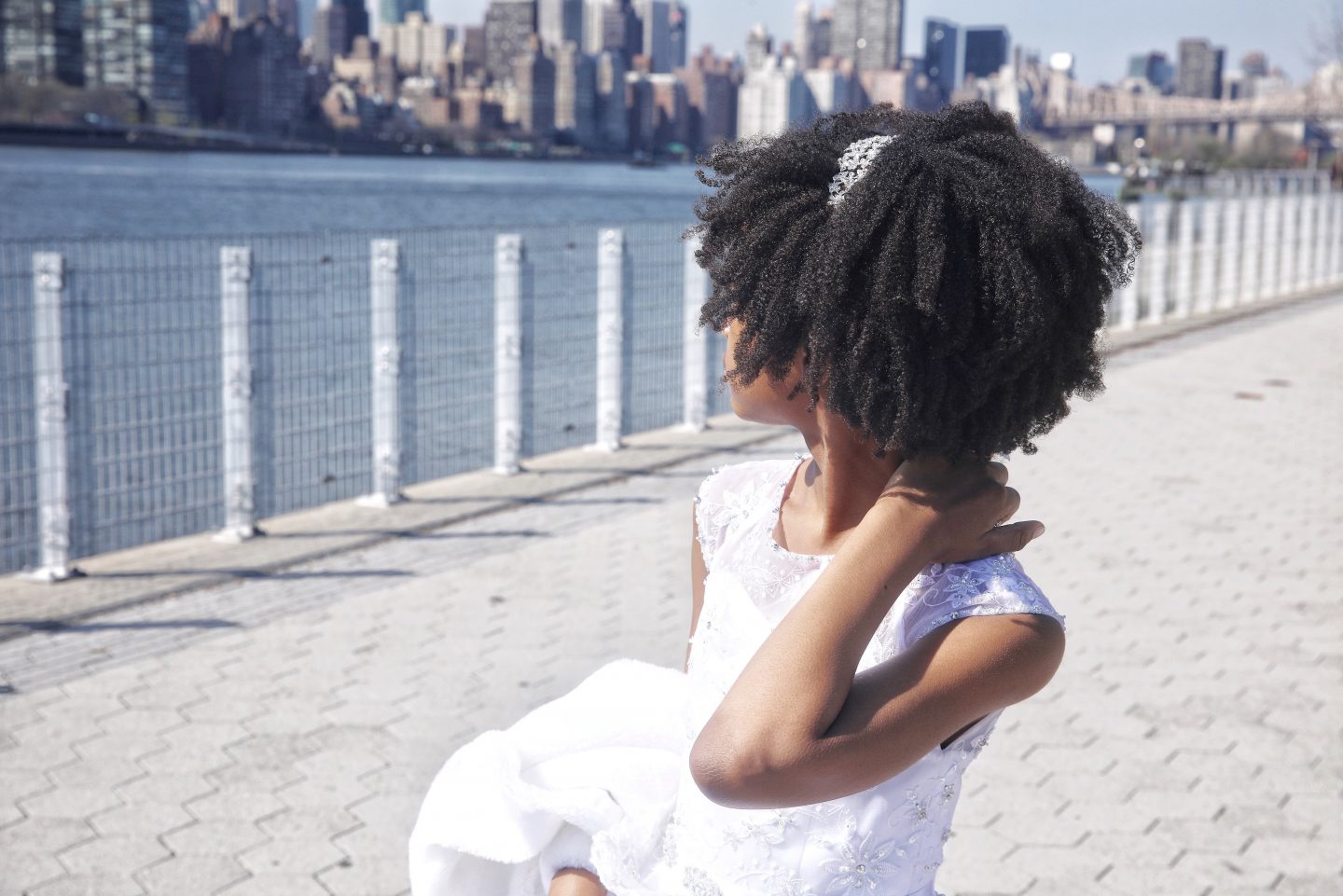 Are you thinking about taking your kid for a Deva Cut? If so I wanted to share my daughter's experience and her Deva Cut before and after pictures.
I've meant to take my older daughter for a professional haircut for a few years, and I kept putting it off. There was uncertainty mixed with not knowing how comfortable she would be. Last fall I went to Devachan salon in SoHo for my first Deva Cut, and my hair shape turned out so fabulous that I decided to take my seven-year-old daughter in for one as well.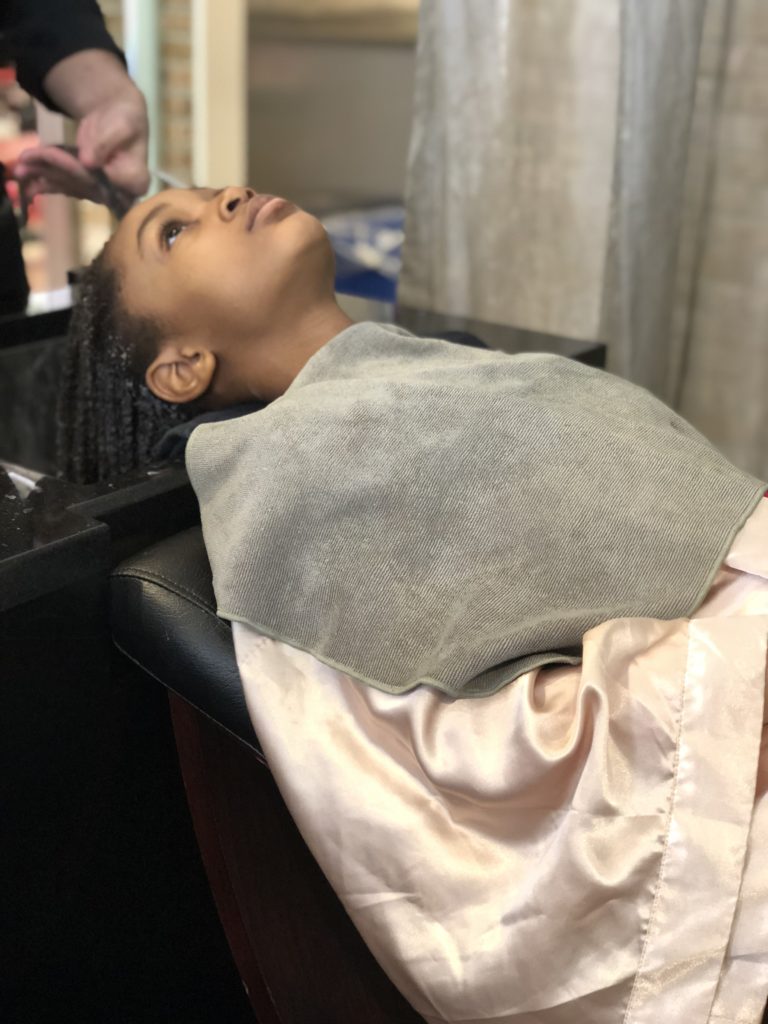 Who was her stylist and how did I select her?
My stylist was fantastic, but she wasn't available on the weekend I wanted to take my daughter, so I went with Melody who was suggested.
[Tweet "Thinking about taking your kid with afro-textured hair for a haircut? Here's my daughter's Deva Cut before and after pictures and salon experience. #naturalhair "]
Melody was very professional and laid back. I completely forgot that I needed to bring her in with her hair prepped for her hair cut free of any product. Total mom brain moment so she decided that to ensure that my daughter keeps most of her length she would wash her hair first and then cut it after.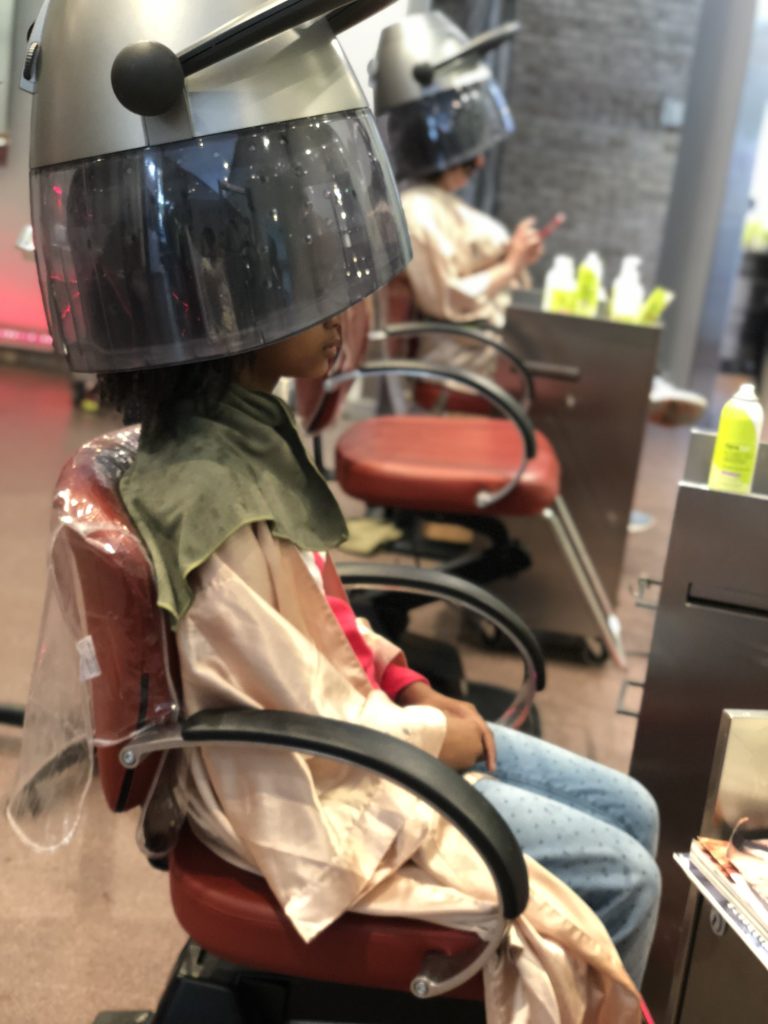 What did they do?
Those of you who follow my Instagram stories saw the fancy sinks at Devachan salon. That's one of the things that I love about the experience at their salon. We all know that tightly coiled hair needs a ton of love and attention and you can truly relax while laying down to style your hair.
What products did they use?
Detangling my daughter's hair took some time, but they were very patient and gentle with her strands. They used the Deva Curl No Poo Decadence to cleanse her hair and scalp and deep conditioned with Heaven in Hair (my favorite DevaCurl product).
How did they dry her hair?
Next, she sat under the dryer for about 30 minutes. I was impressed by her patience through this process, but she was enjoying the pampering.
Once her hair was dry, Melody went through curl by curl and cut her hair.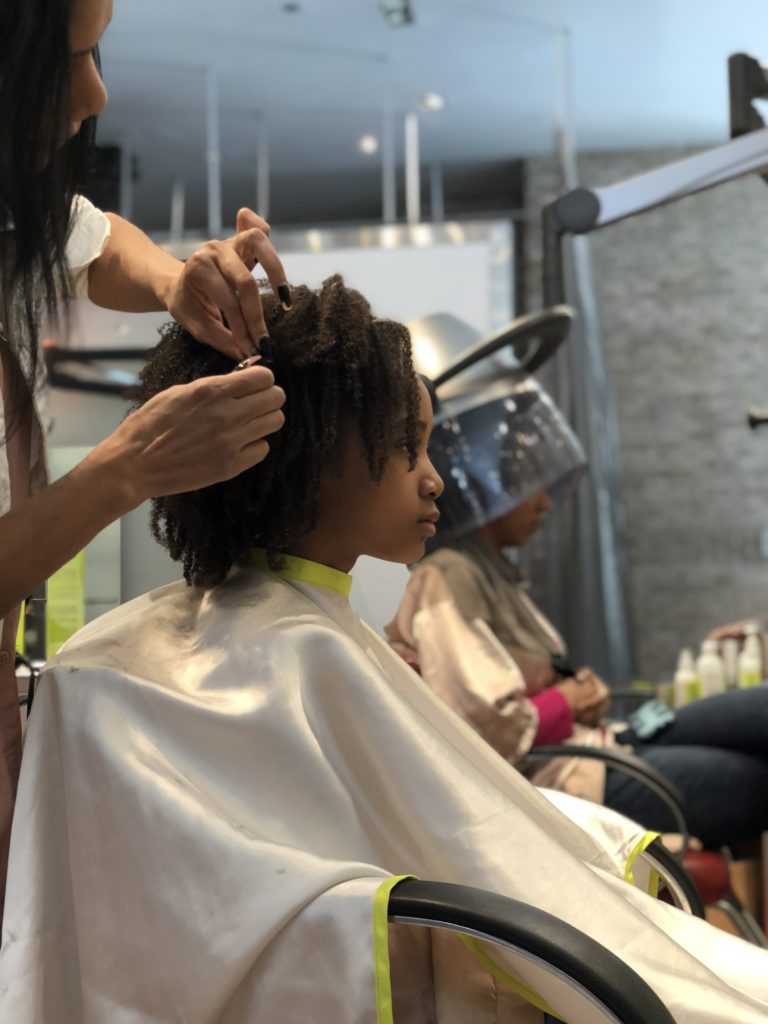 How is the results?
The shape is lovely, and my daughter told me that she loves her hair this short. I love that she loves her hair so much and with the haircut wash day has been much more comfortable at home too, I wish I had done it much earlier.
Would you go back?
I'm not sure if I'm going to maintain this shape by taking her for a haircut biannually or annually. Deva Chan doesn't have a children's rate for haircuts which I wish they did (I would take my son too). That said, I've paid much more at places that weren't as nice and was disappointed with how my hair turned out, so I'm going to stick with them for now.
You can go to my Instagram stories and watch video clips of the entire experience under "Natural Hair" highlights.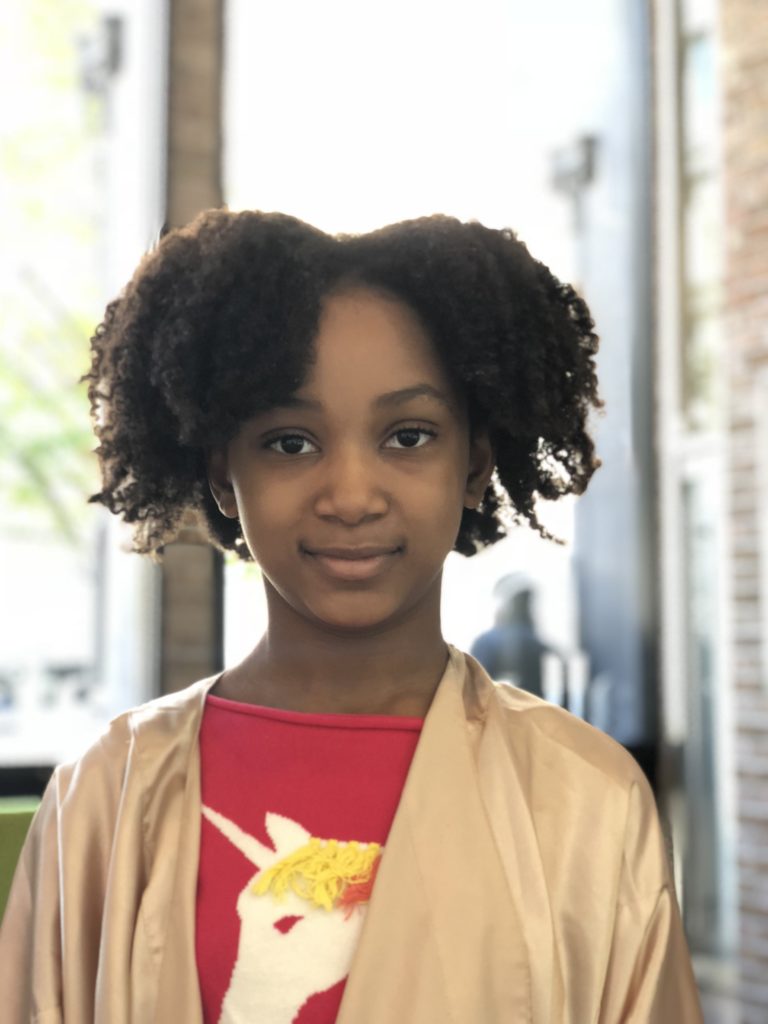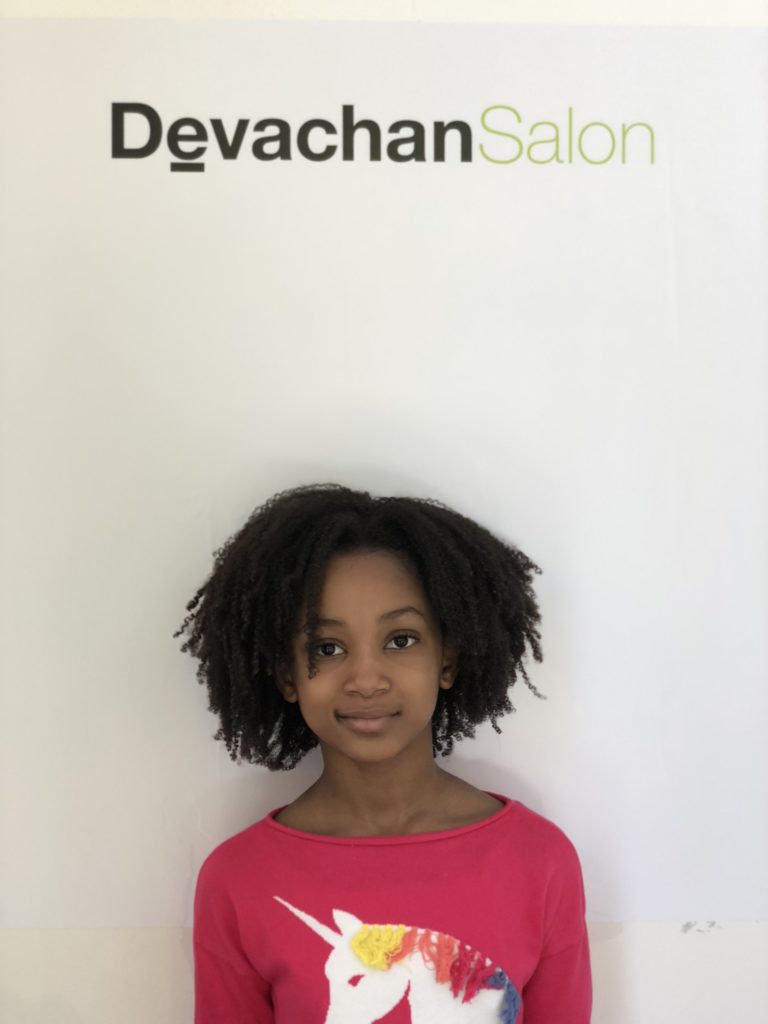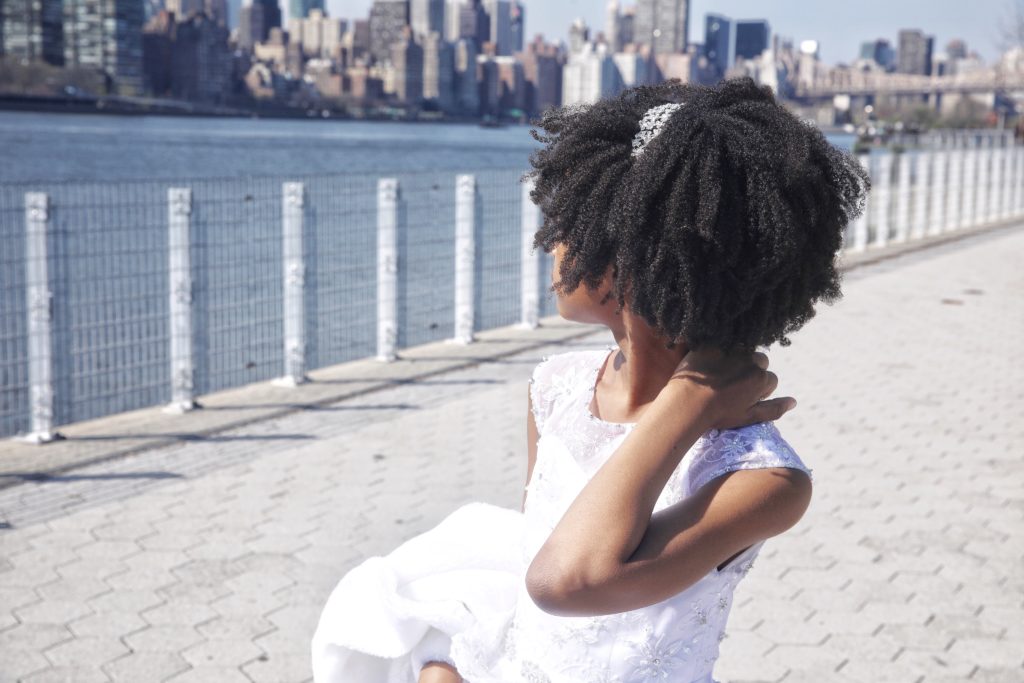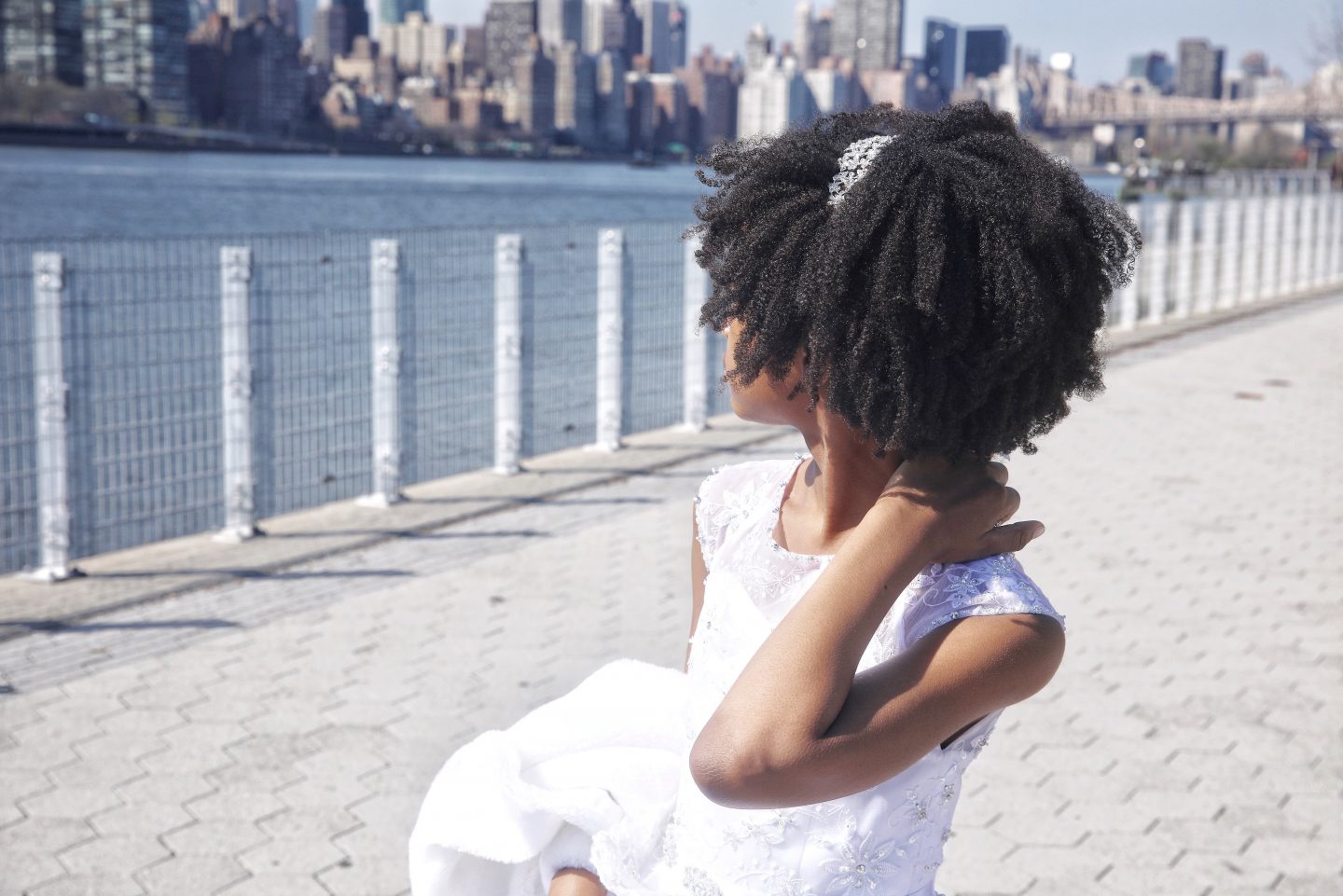 Do you take your kids for professional haircuts? If so, how often?