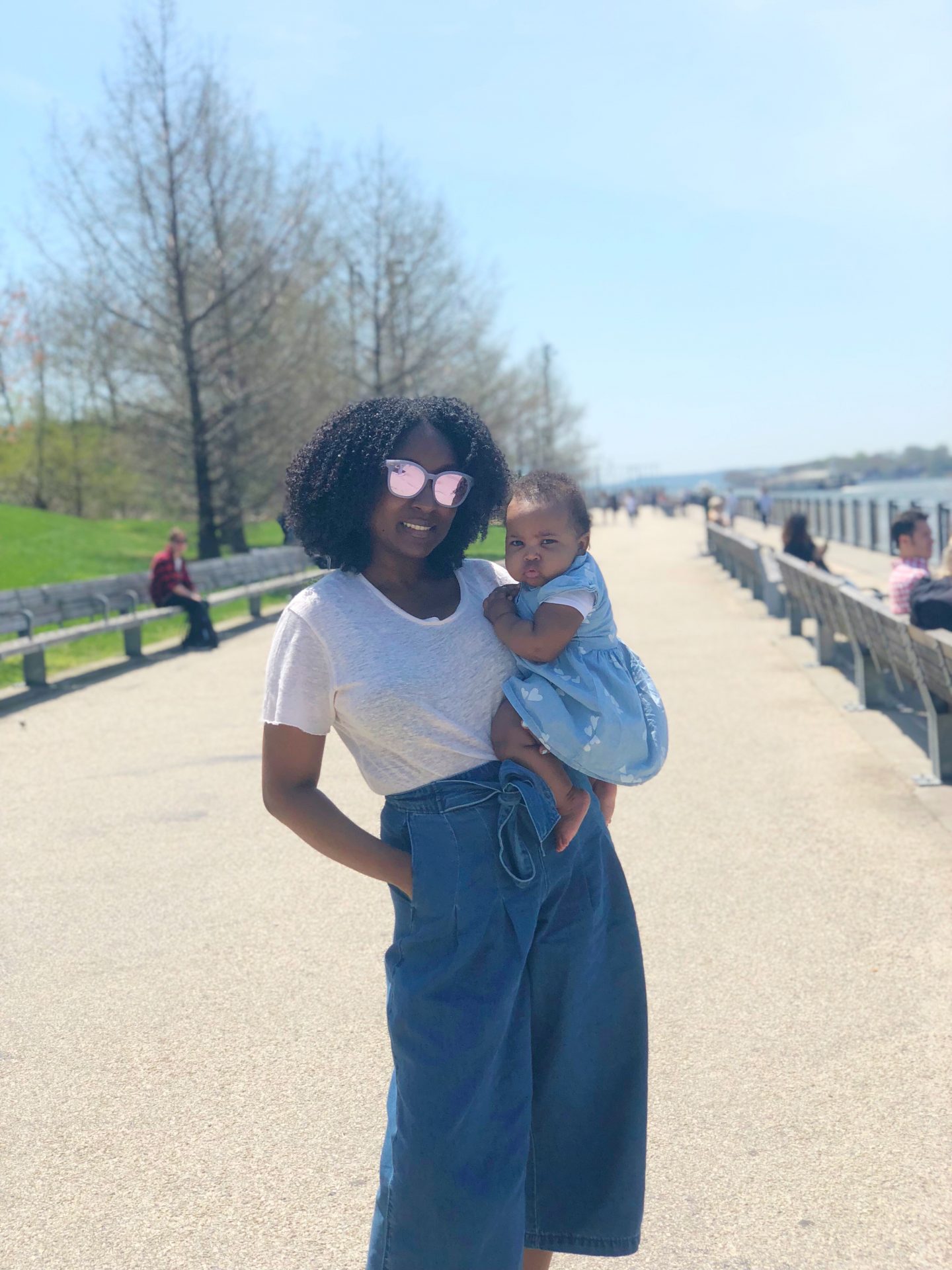 It's no secret that I've struggled with mom guilt over the past few years. I can't say that I no longer have rough days, but those days aren't as frequent as they used to be. I've intentionally been gentle with myself especially over the past year. Honestly, I've been scared that I would dig myself into a dark hole if I didn't stop trying to be the perfect mother. I think pregnancy really helped me to let go of a lot of things that I thought I needed to be and do. I celebrated what I could do with the kids, and I didn't worry about what I couldn't do. It was so simple, and they were happy. I did worry that my mom guilt would be back in full force once the baby arrived. It was fear, but I made it through the first six months without driving myself nuts with guilt. Guilt that she's not getting as much of me as they did since I am also caring for them or guilt that they are no longer getting the same amount of time and attention from me. Once I made peace with the fact that everything is different but it's okay, I was fine. Trying to treat my third child, the way I handled my first or second is not realistic. So I focus on just enjoying her when I can.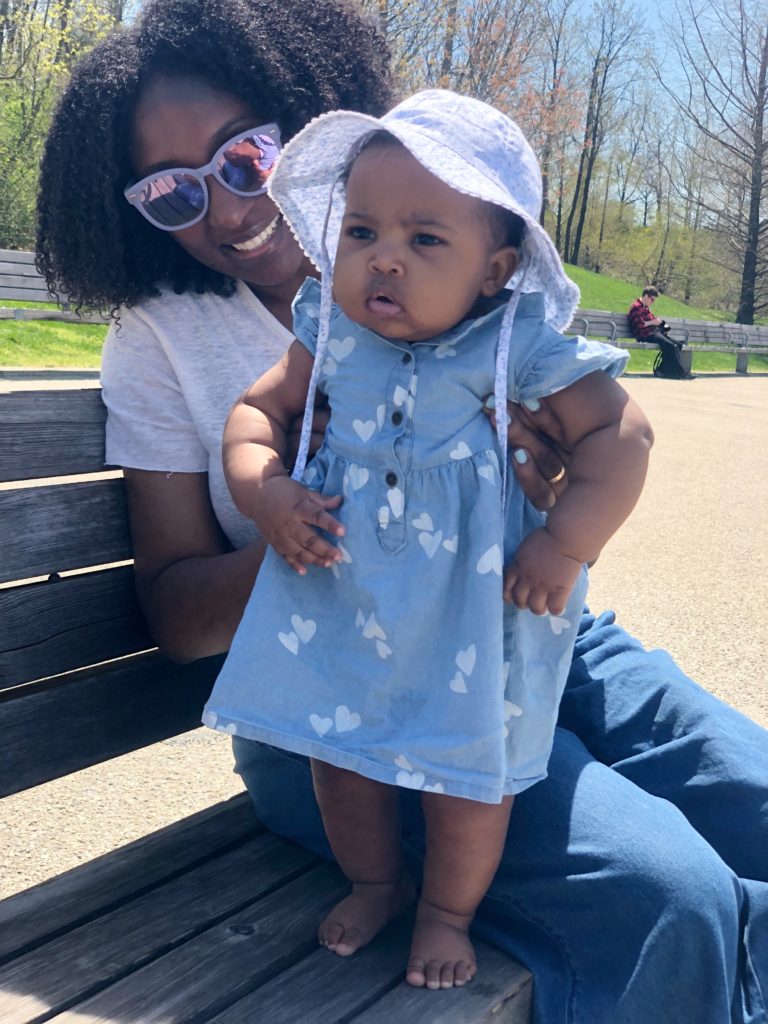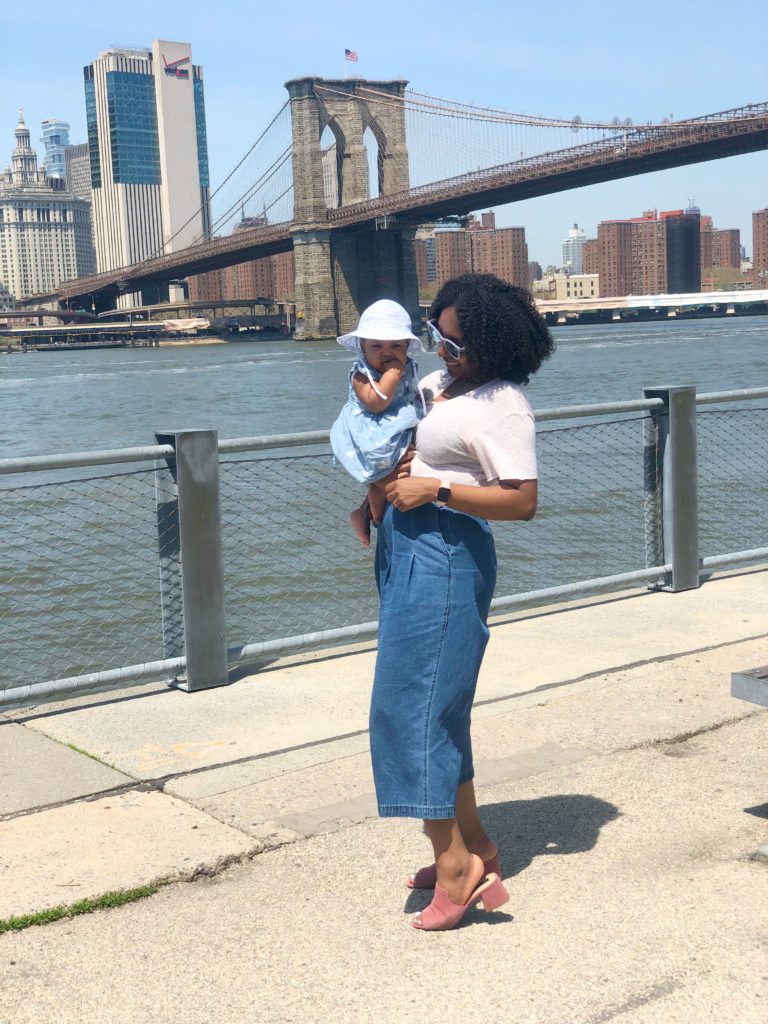 [Tweet "When it comes to mom guilt, the third child's a charm. #MomGuilt"]
Yesterday, I hung out with a fellow mom Denise @brooklynbabe at the Brooklyn Bridge Park with the baby and her gorgeous little ones. When I told my son that we were going to his favorite park expressed that he wanted to go too. In the past, making this plan to do something while he was in school would have made me feel guilty. Almost as if I was cheating, and I probably would not mention the outing to him, but instead I reminded him of all of the things he and I had done together by ourselves when his big sister was already in school before he started. Kids understand turns, they take turns at school, so when I told him that he would get a turn, he was happy again.
Just like I have special memories of hanging out with the big kids, it's okay for me to bond with the baby and create special memories with just her. So we dressed in her our almost coordinated outfits, thanks to our early summer-like weather, and we had a good time (cut short thanks to Brooklyn parking) but good nonetheless.
ps: I'm a little mad, my Steve Madden mules got a little dirty during our excursion. They're super comfy though, grab a pair here.
Do you ever feel guilty about hanging with just one of your children?