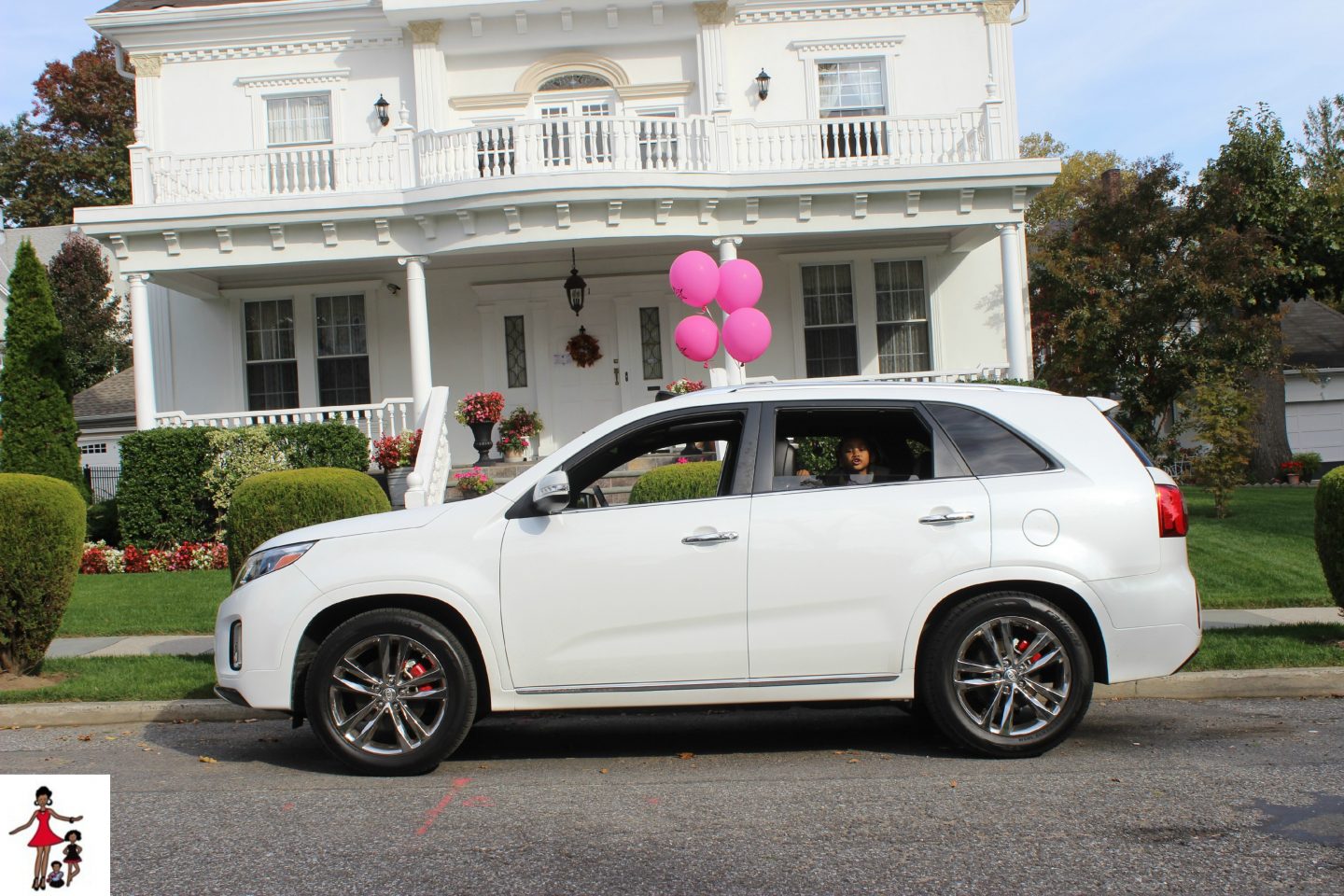 Vehicle was provided or loaned for review. All opinions are my own.
What test you ask? Well, the New York City mom test. You know the saying, "If you can make it in New York, You can make it anywhere!" Well, I believe that goes for cars too. In New York City angry drivers, cab driver antics and tight street parking are daily tests for moms behind wheels. Add the fact that my kids and I are a tough crowd to please and you know you're in for a test. We love to hang out so we spend lots of time in our car. After seven days rolling in the 2015 Kia Sorento SX Limited. Here's our review: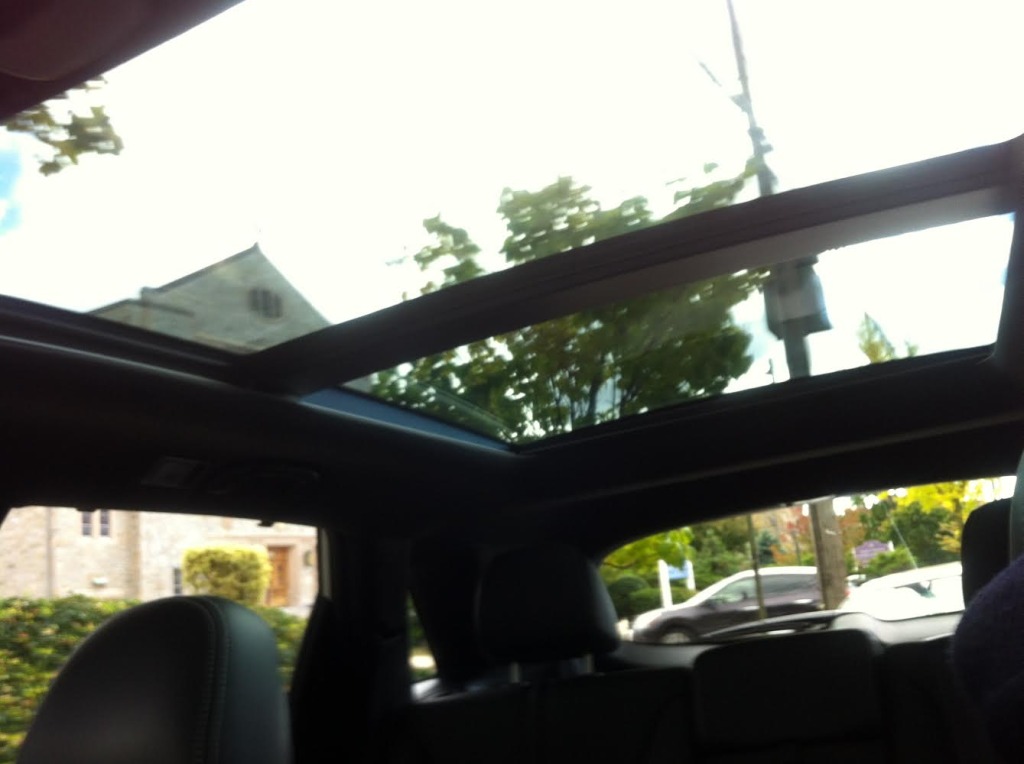 The first day that I picked up my daughter from school in this SUV her exact words were "Wow, nice car mommy! Where did you find it!" Ahh, children, I wish I had something smart to say to her like "I found it at Santa's workshop " (I totally wish that happened) but instead I explained that we would be putting this car through a test. This got her very excited. The truth is, I didn't expect her to care. I figured, she's four years old. She's just interested in getting from point A to point B.  Boy was I wrong, she fell in love with this SUV. She immediately requested a tour. What's back there? What this for? What's that? Her favorite feature was the panoramic sunroof with sunshade. On her way to school, she would request to stare at the sky while we chant our daily affirmations (Yeah, we do that). She was also very excited about the third row especially when her friends were in the SUV with us.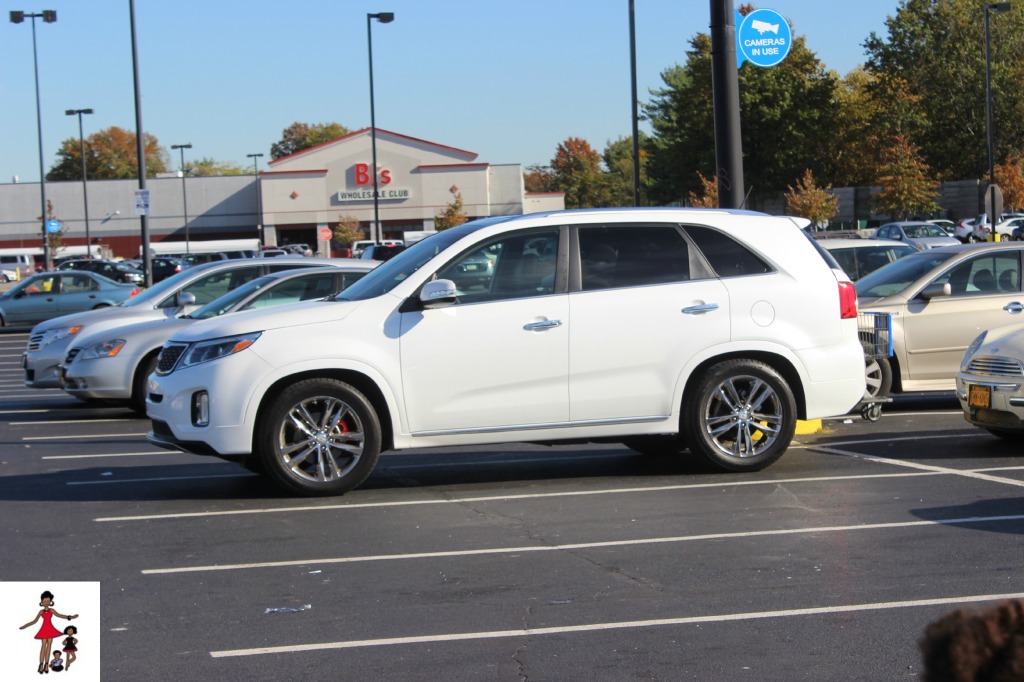 I always joke that the smaller the person, the bigger the stuff. Kids have so much stuff and their stuff is bulky. Strollers, toys, bags, car seats etc. I can leave the house with just my keys and my wallet but not my kids. They need all their stuff. Add all that stuff with shopping so we need space, this crossover had lots of storage room and not one moment did we feel cramped.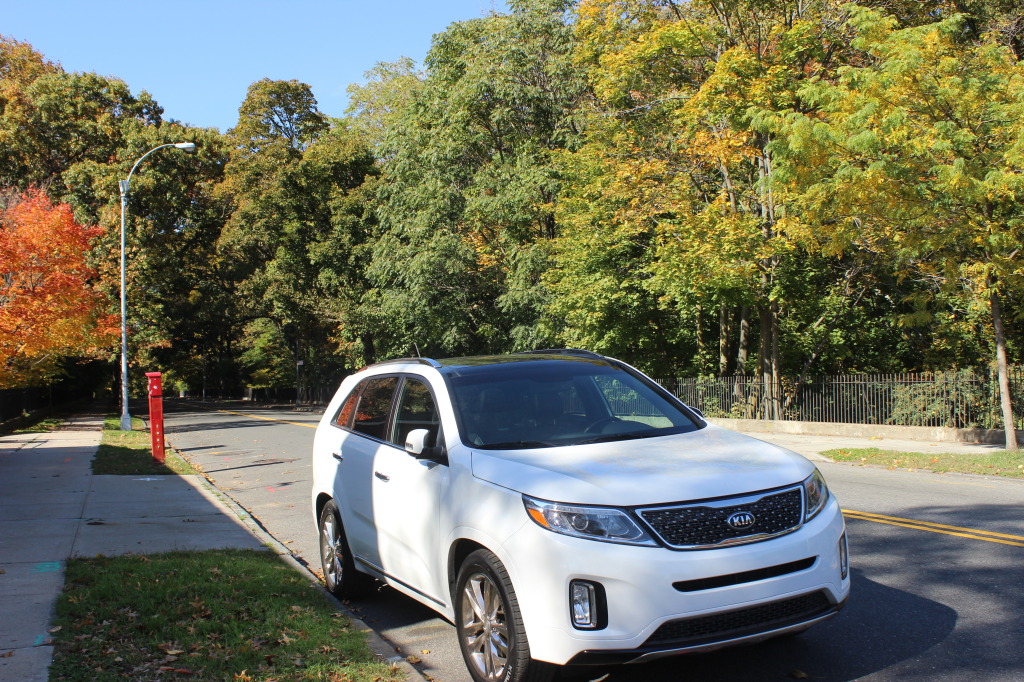 We took a road trip in the Sorento from New York City to Pennsylvania to check out the Sesame Place Spooktacular. This ride turned out to be four hours instead of the estimated two hours. My daughter drank  too much water and  we had to take a local route for her frequent  bathroom breaks. Although the ride turned out longer, the car was so comfortable that we weren't even stressed. The kids listened to the Kids Live station on SiriusXM and we loved the quality of sound from the Infinity speakers in the crossover. Kids will be kids, so we had to stop to buy change of clothes which was easy with the voice command navigation system that located the nearest children clothing stores. Since this crossover SUV is a much bigger than my mid-size sedan, I was expecting it to burn much more gas than it did. I used one tank to travel to Pennsylvania and back to New York City. This included stops in Staten Island and Brooklyn. Impressive right? You get 19 miles per gallon in the city and 27 miles per gallon on the highway.
My favorite feature was the Blind Spot Detection System, I loved this feature.  It came in extremely handy on highways. The Princess Fairy would get excited each time it alerted me of a car in my blind spot and she heard the alert. I loved it so much that I made a Facebook video. This is one of the features that made me feel safe driving my kids in the Sorento. It's not just a feeling, the 2015 Kia Sorento has a 5 star safety rating.
Also, I loved the backup warning system and rear-view camera which is basically a necessity for parking in tight spaces in New York City. This crossover is a bit longer than my car so I was concerned about finding parking. The rear-view camera helped me to fit into some really tight spaces that I would of otherwise struggled to get into. Along with the rear-view camera, the power closing side  mirrors were an added plus. Especially for parking on narrow streets because most days, by the time I get the baby into the stroller the last thing that I remember to do is close the mirrors. I'm thinking that an urban mom designed this crossover.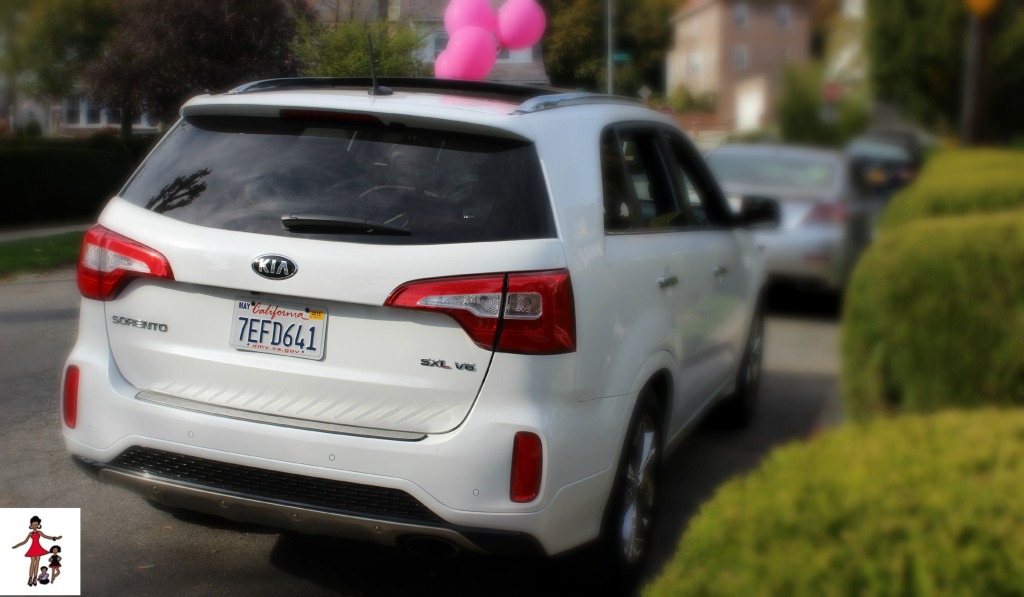 It's getting colder so having heated front and rear seats were a plus. I'm always cold and my daughter is always hot, so it's great that we could customize our settings by our preferences. Another feature I know other moms would love, are the window shades in the rear was convenient for when the baby fell asleep in the backseat. It gave me the peace of mind knowing he wouldn't be sunburned in his seat or woken up by the sun's glare. This crossover has automatic headlights that adjusts as necessary which is really cool when you have mom brain like myself.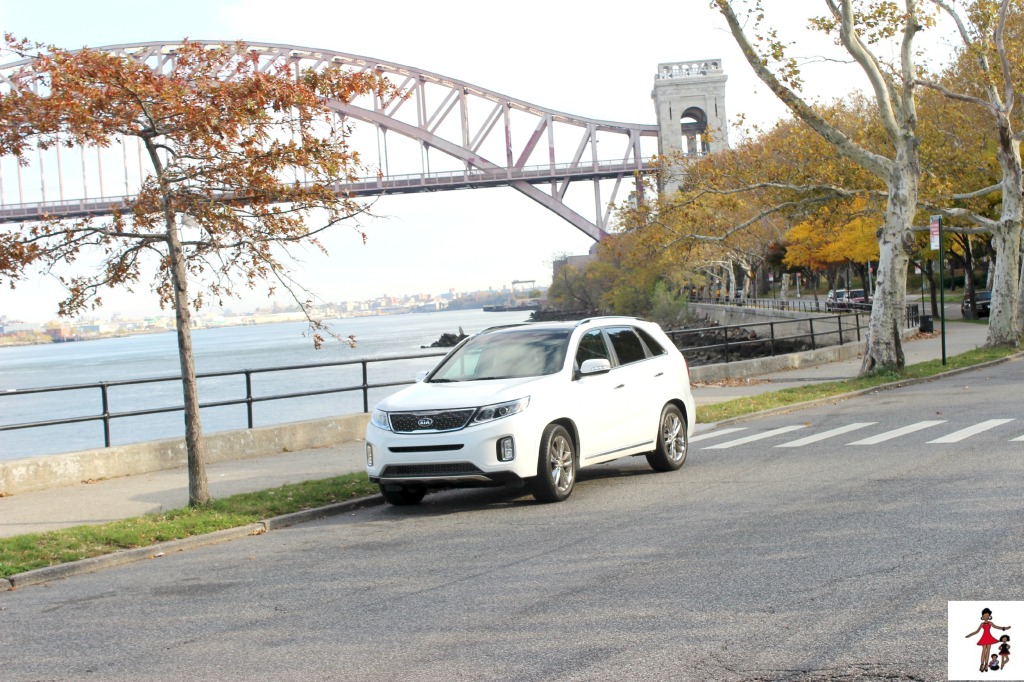 The car has a very sophisticated exterior design that I noticed other drivers admired. Imagine, it caught the attention of my four year old. She even requested that we pick up her friend in it to go to her birthday party.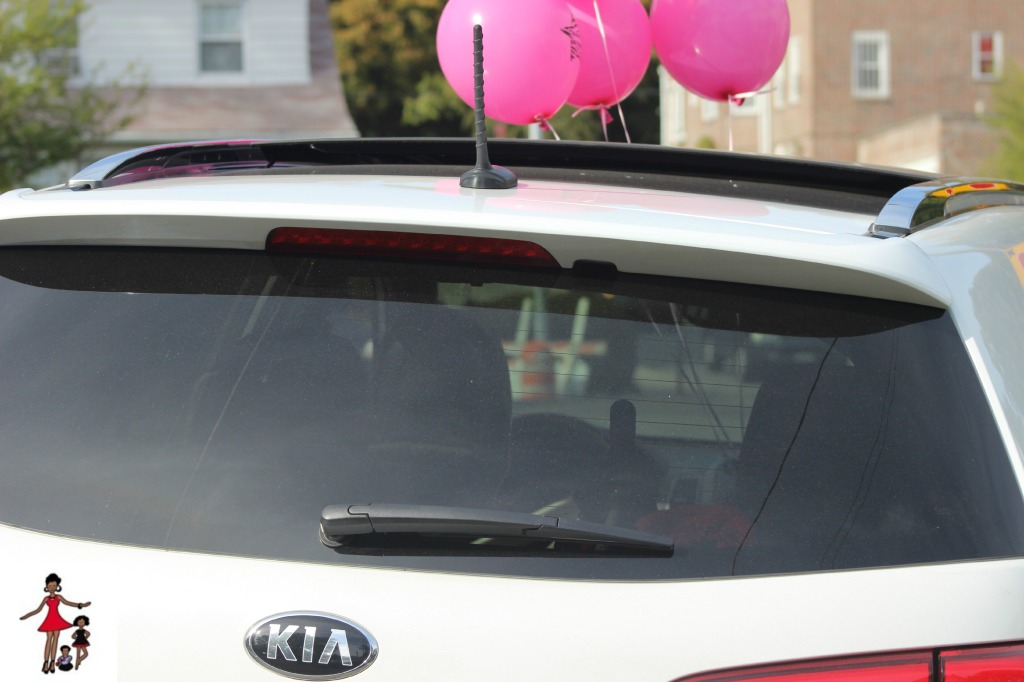 There are much more cool features in this car but I must mention the memory driver seat and mirror positions which is perfect for couples who share one vehicle.
Which of these features do you think you would enjoy most if you purchased this car?