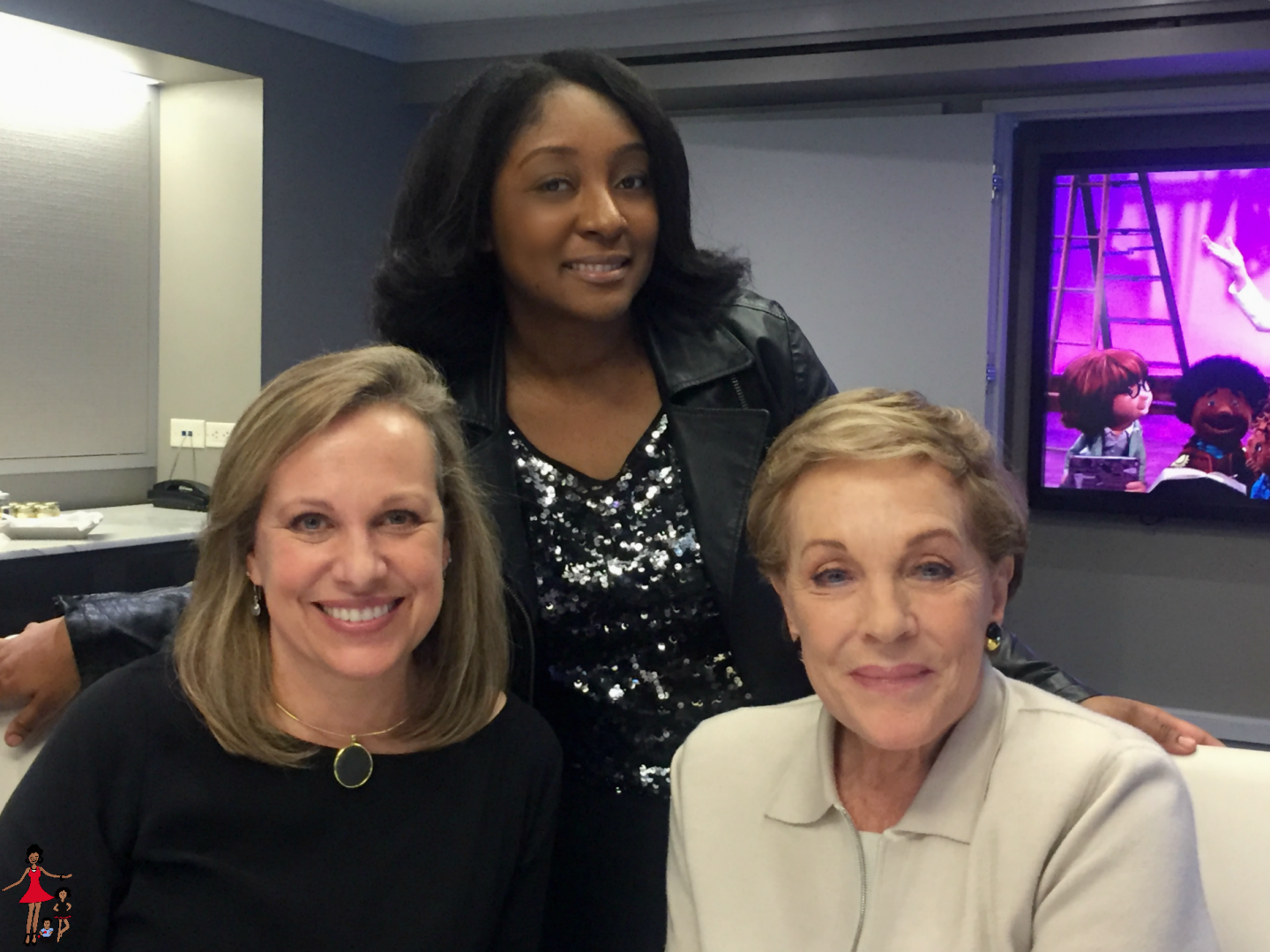 I've only watched The Sound of Music 100,000 times! I sing the songs from the movie's soundtrack like it's the soundtrack to my life or I can actually sing. I've even taught my children to do the same, which lead to us hitting the highest notes while we brush our teeth at night. So imagine my excitement when I was given the opportunity to meet and interview Julie Andrews the legendary award-winning actress who starred in the Sound of Music and her talented daughter Emma Walton Hamilton about their new Netflix's series, Julie's Greenroom.  Julie Andrews was a joy to meet, she was warm, funny and smart but I was mostly impressed by her approach towards motherhood. In my opinion, Julie Andrews is mom goals!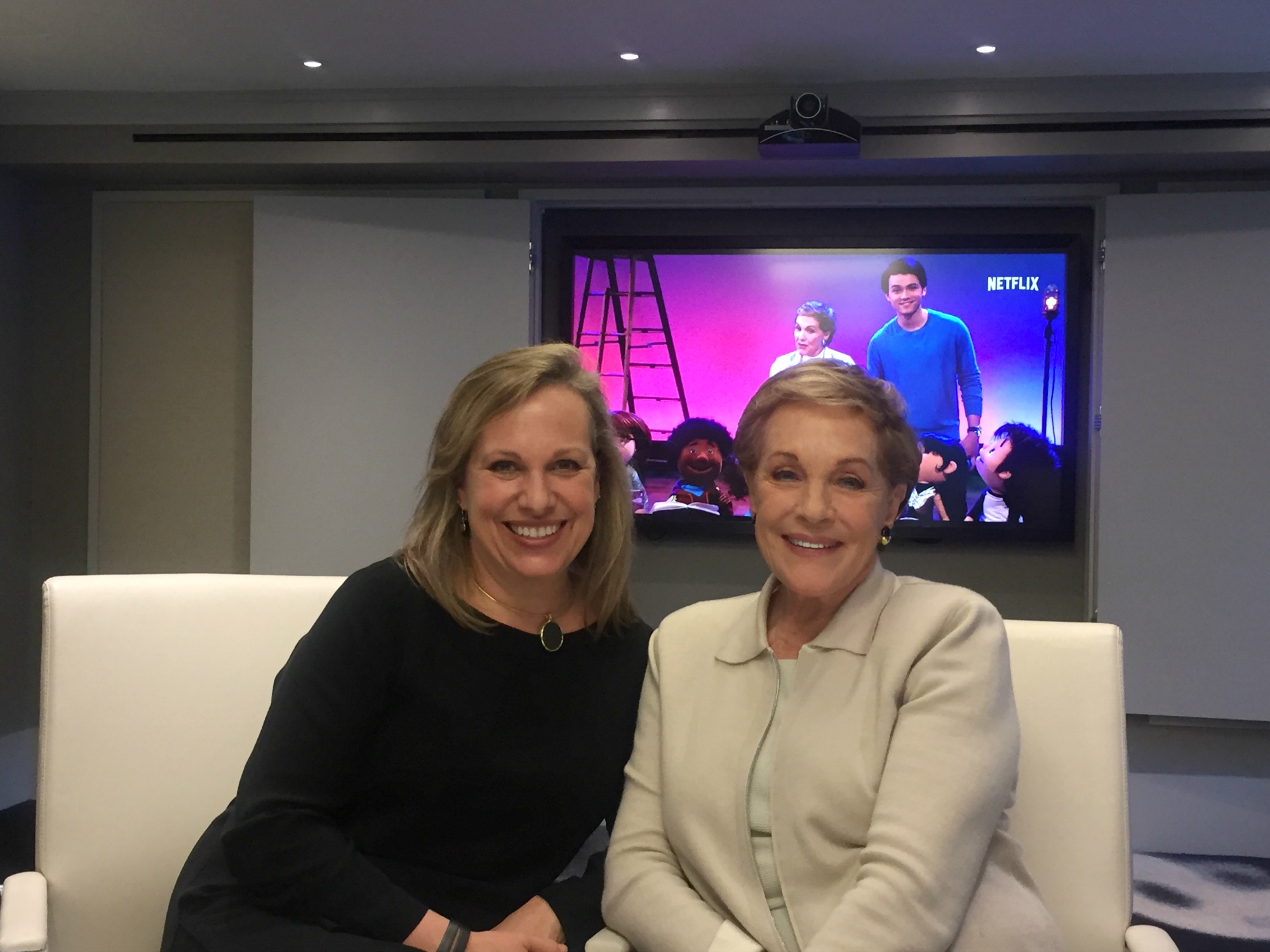 It was interesting to sit across from her and Emma and look at the dynamic and loving energy of their amazing relationship. As a mom, I wasn't just impressed, I was inspired and I wanted to know the secret to their close bond. They shared that working on creative projects together have made them very close. Their first collaboration happened unintentionally when Emma was only 5 years old they wrote a book together and her dad illustrated. After they acted together for a few years, worked together at Emma's theater school, wrote over 30 children's books together and now they are the co-creators of Netflix's Julie's Room. According to the Emma: "The real happy surprise is by collaborating together creativity the other mom/daughter friction dynamic like competing or judging or tension that can happen between mothers and daughters – it just doesn't come up." Julie's advice for us moms with goals of nurturing a similar relationship with our children is to do make time to do things together. "Maybe it's not writing with them, maybe it's painting with them, taking them by the hand and going on an adventure in the garden. Let's see how much red we can find, go on a hunt and you'd be surprised how many red leaves you'd find, plus a chance to bond and walk and talk." But with an adult daughter, she shared, "I try to be so respectful!" recognizing that it bothers her daughter when she tries to give her granddaughter "advice she should get from mommy" or when she cleans her house.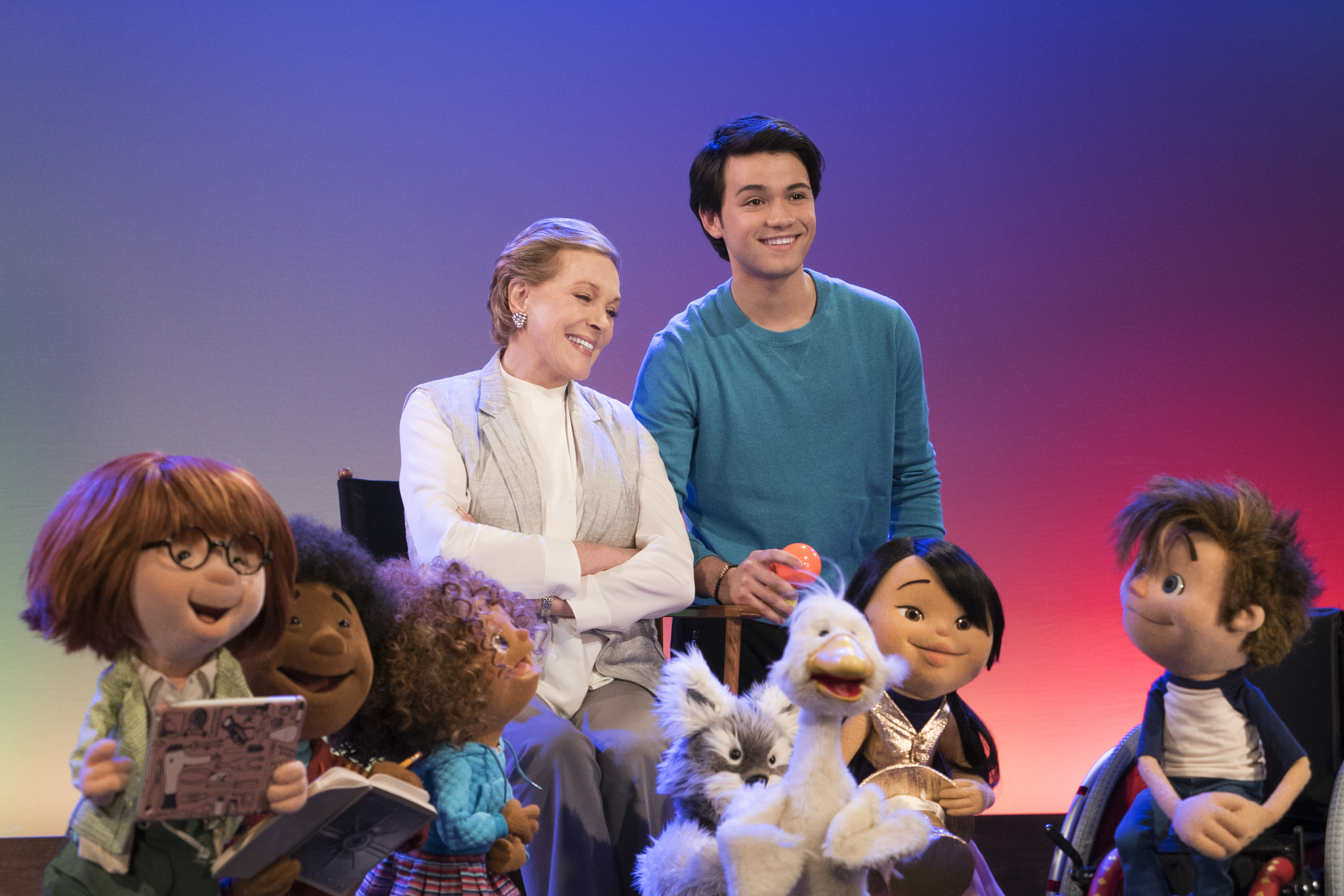 If performing arts is where you want to start to collaborate with your little ones, their show Julie's Greenroom is what you should be binge-watching with your little ones on Netflix. The goal of the show is to teach kids that "The arts are for everyone, there is something for everyone" according to Emma. Now, Julie Andrews doesn't play herself but rather a character Miss Julie on the show. I've had the chance to watch a few episodes with my kiddos this week since we were snowed in and they fell in love with the characters especially the duck and Peri, Peri is really lovable. The show is produced by The Jim Henson Company and so the puppets are incredible with really wonderful characters.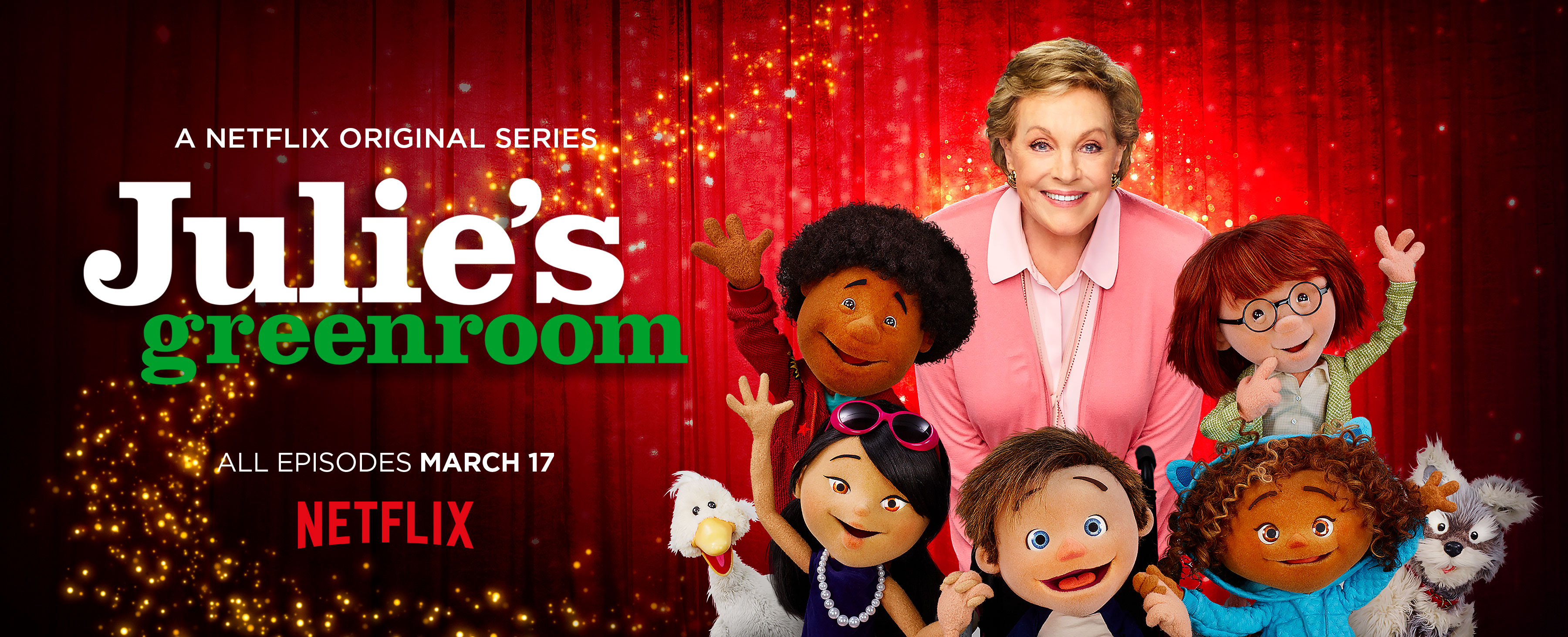 As a mom of color, I love the fact that the puppets are very diverse and when I asked the mom-daughter duo if this was intentional they shared that it was. "We want to reach as many kids as possible, as wide an audience possible so every child watching could see themselves somewhere in one of the characters." On each episode, a special guest would appear including Alec Balwin, Idina Menzel and Carol Burnet teach the kids a master class.
I love that the series is in on Netflix so my family can watch it whenever and wherever we want,  Julie Andrews noted that's one of the reasons they loved creating with Netflix, the show can teach kids about the performing arts worldwide.
Check out the trailer below and go watch with your kids over on Netflix!
Do you collaborate on projects with your kids?