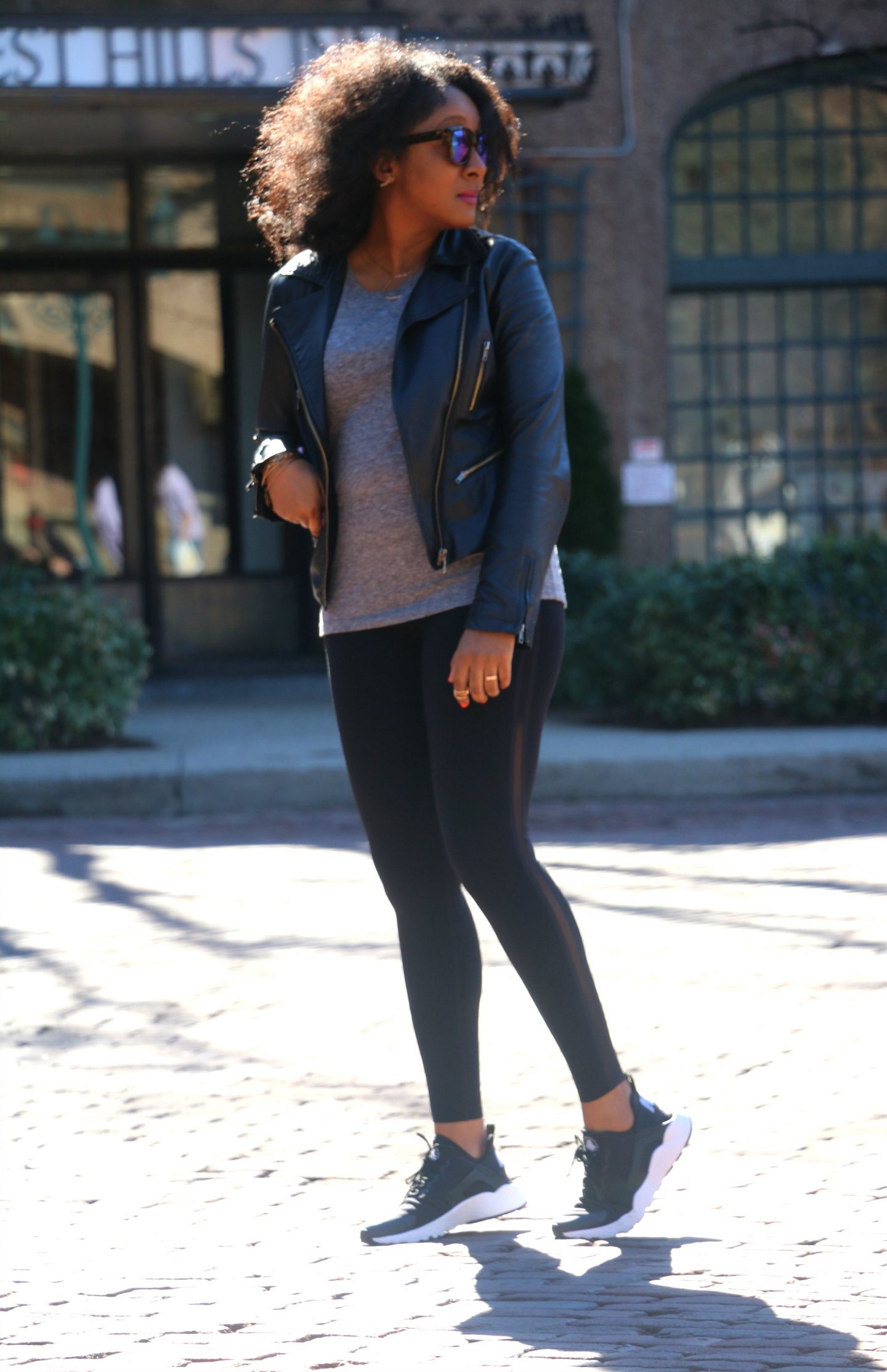 Sporty outfit with leggings and sneakers featuring Spanx Every-Wear Mesh Leggings and Nike Air Huarache. 
I'm starting to embrace a more sporty style lately, I guess it feels easy. I would say that I'm being lazy but we all know that's not true. Mom style is about figuring out what works for us during different seasons in motherhood and these days, more often than in the past, it's throwing on my favorite leggings and sneakers. Now, it's no secret that I love Spanx leggings, I've shared them here and here before. Well, Spanx recently sent me this very chic mesh side black leggings that I immediately fell in love with.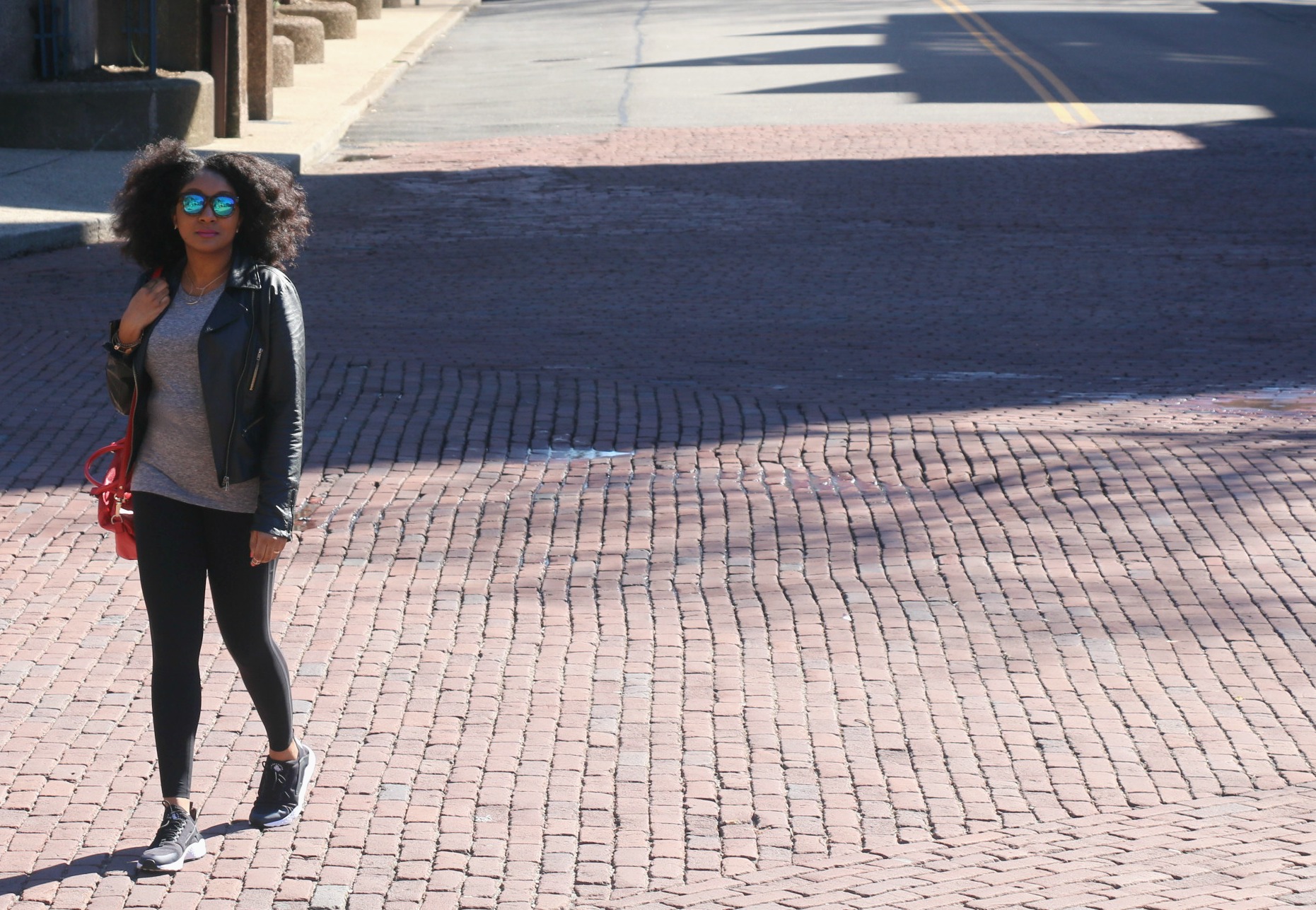 They're perfect for the spring, lighter weight than my beloved velvet side ones but just as comfortable. Yesterday, I rocked them to hang out with my husband and head into the city. I paired them with a gray t-shirt and black moto jacket.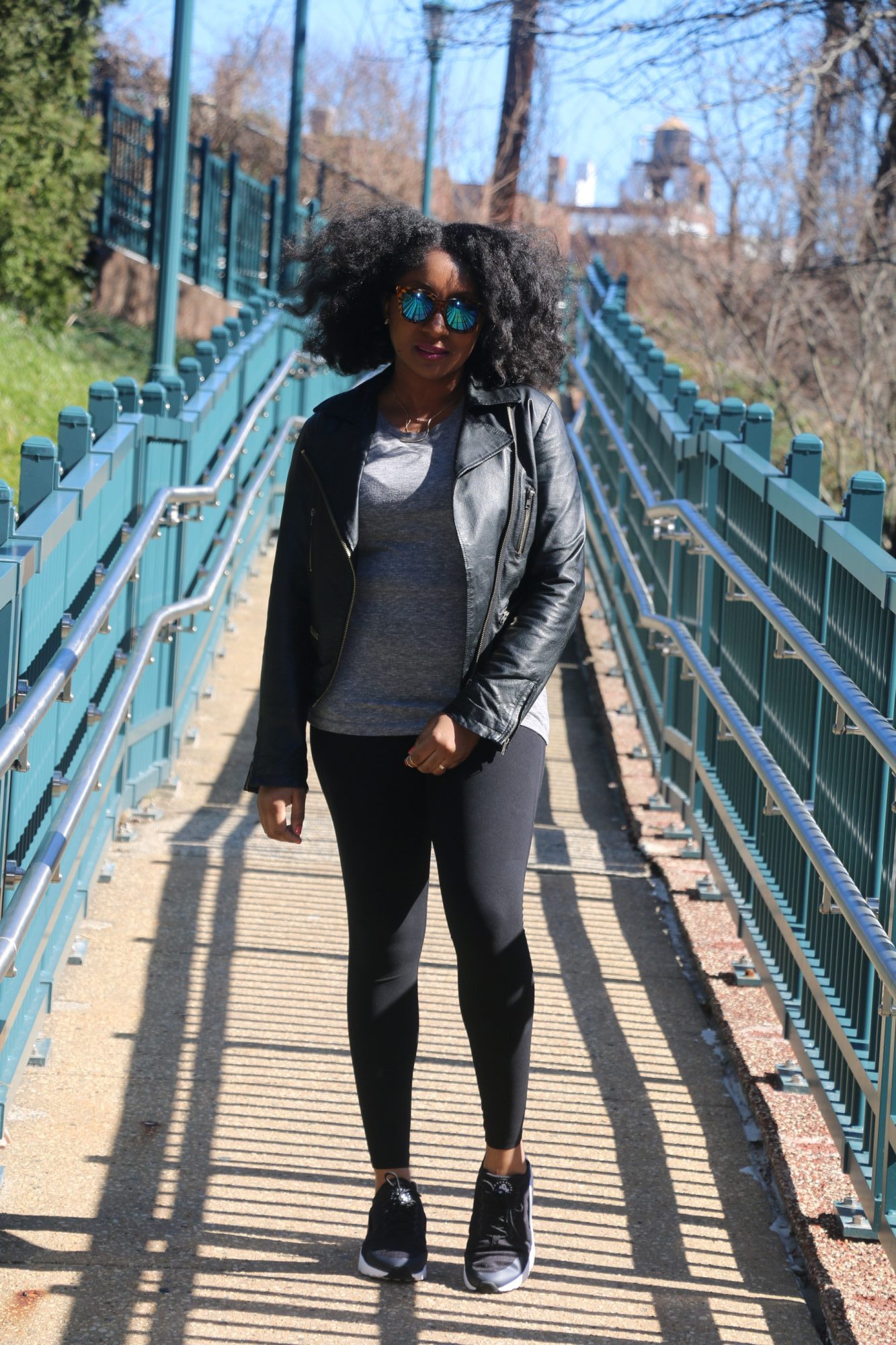 I'm not much of a sneaker head (except for my chucks) and it's rare that I go anywhere but to the gym with trainers but the Nike Air Huarache is EVERYTHING! I recently decided to pass up on my favorite, Nike Free and get the Huarache which I've fallen in love with, I'm even considering getting another color which is huge for me.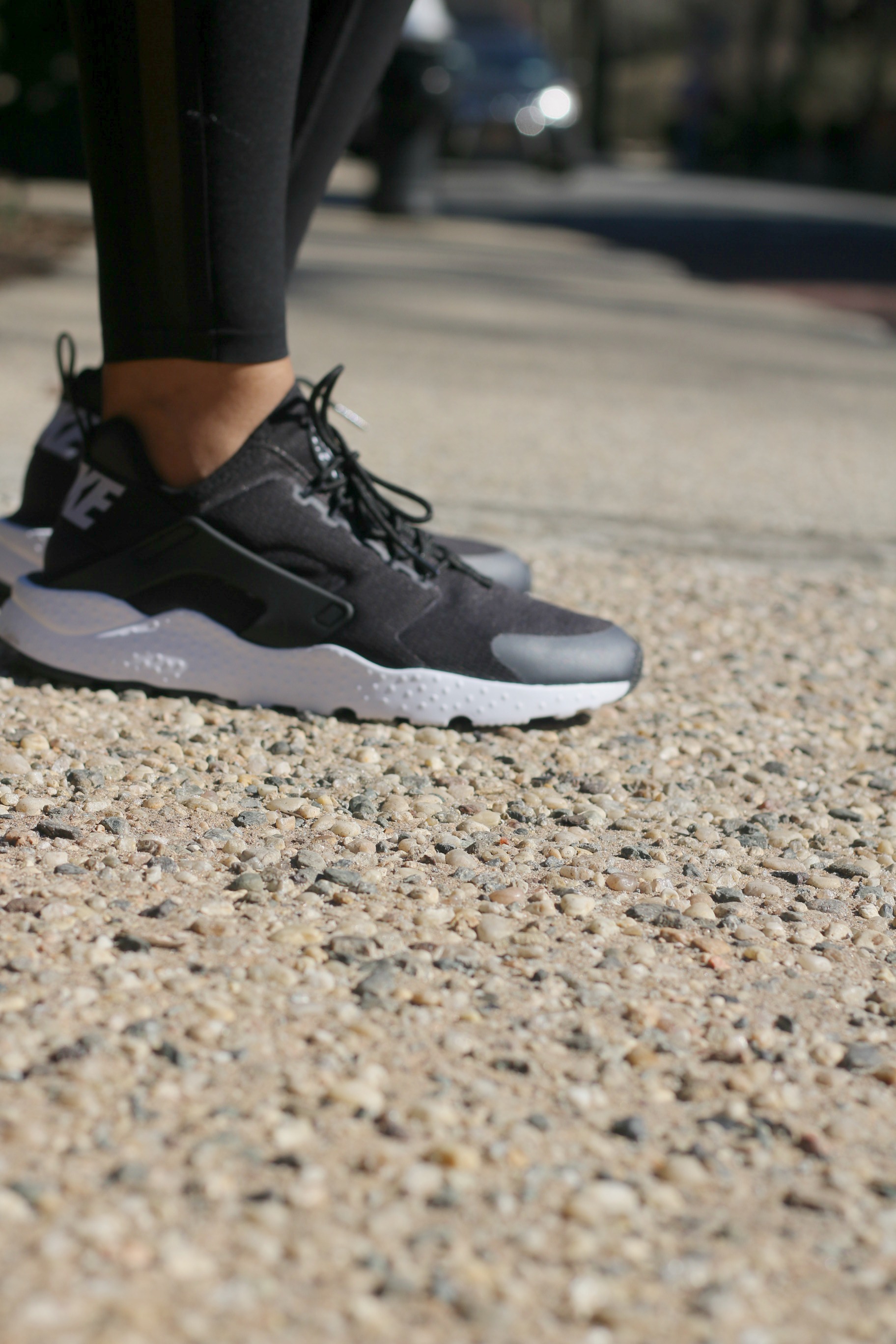 Get the look! 
Moto Jacket: Old, Similar, Similar, Similar, Similar
Sunglasses: Amazon (sold out), Similar, Similar
Gray T-Shirt: Madewell, Similar, Similar
Leggings: Spanx Every-Wear Mesh Leggings 
Sneakers:  Nike Air Huarache, Similar, Similar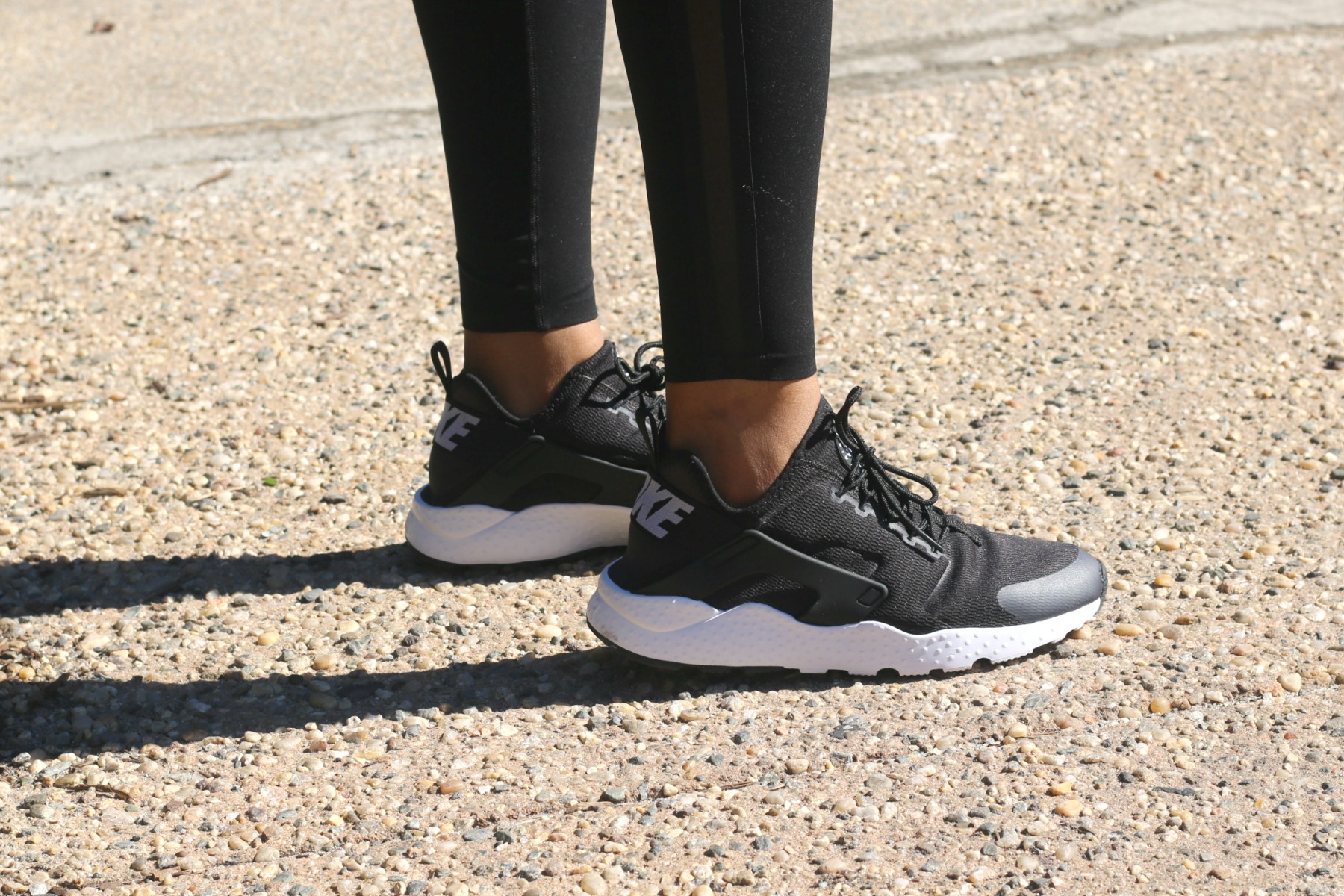 Do you rock leggings and sneakers?