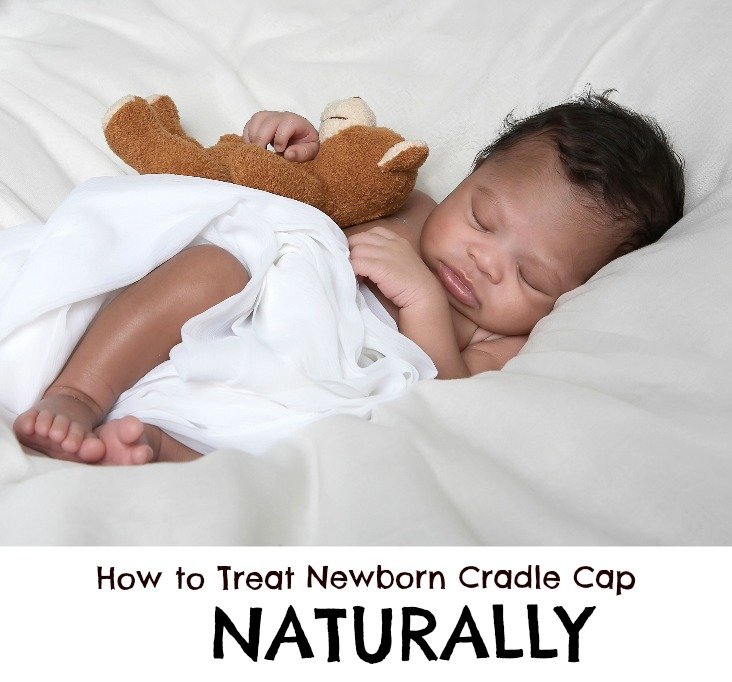 [Tweet "How To Use Coconut Oil To Treat Cradle Cap"]
Cradle Cap is common among newborns and usually occurs within the first few weeks. It is caused by excessive production of sebum by the sebaceous glands and looks like dandruff. As a first-time mom, this can be a bit disheartening but be assured that it's completely normal and only temporary. There are many shampoos and products that claim to get rid of cradle cap, but I was scared to use them on my newborn. So I opted for a very simple product – coconut oil. Yes! Coconut oil.  When my daughter had a bout of cradle cap, my mother recommended using coconut oil to treat cradle cap much like a pre-poo. She had successfully used it in the Caribbean when I was a baby. I wasn't completely sold, but I was pleasantly surprised by how well it worked. The cradle cap disappeared in only a few days.
[Tweet "Treat your baby's cradle cap naturally and fast #cradlecap #newborn"]
Coconut oil is natural and you wouldn't be worried about using harmful chemicals or unknown ingredients on your baby's delicate skin. To treat cradle cap using coconut oil: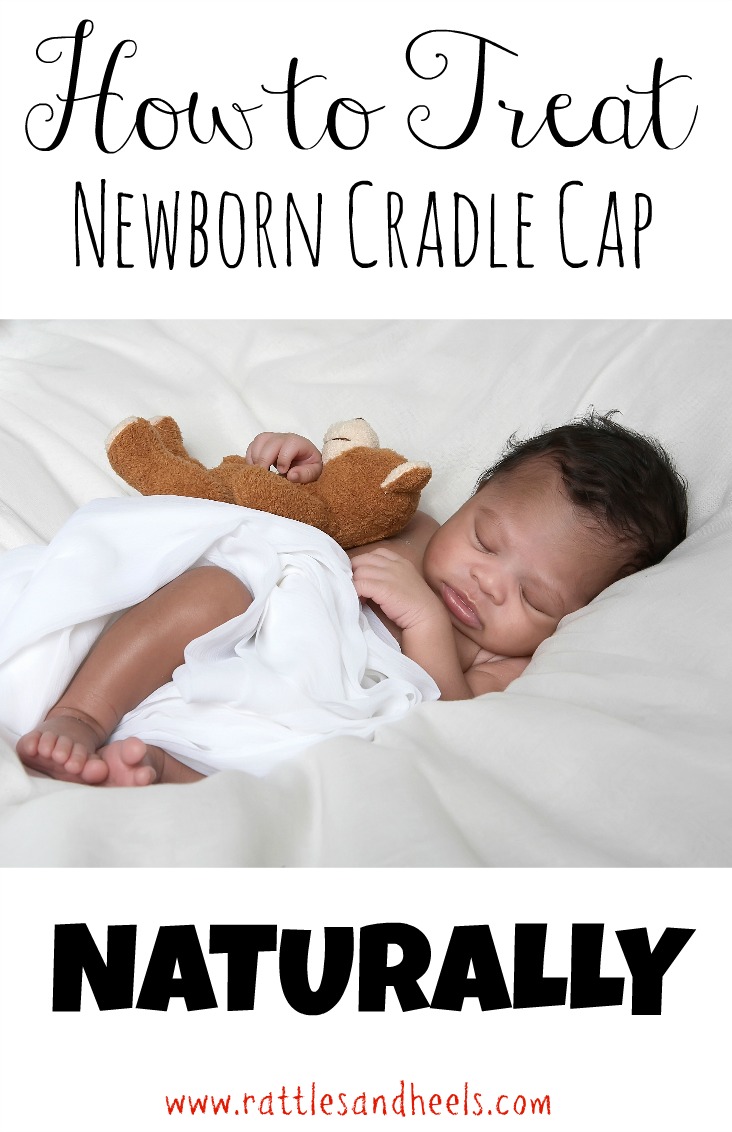 TO TREAT CRADLE CAP NATURALLY:
Massage Organic Coconut Oil into the baby's scalp. You can leave it in for 10-15 minutes before baby's bath, just remember to put a towel or blanket under your baby's head to avoid oil stains. 

Proceed to your bath time routine. Completely wash all of the oil out of baby's hair. You may need to use the comb and brush.
Repeat every two days until cradle cap disappears.
Let me know if this helps!
Related: If you're breastfeeding, here are some cool breakfast ideas to increase your milk supply.
Just had another baby? Here are three bonding activities for newborns and toddlers.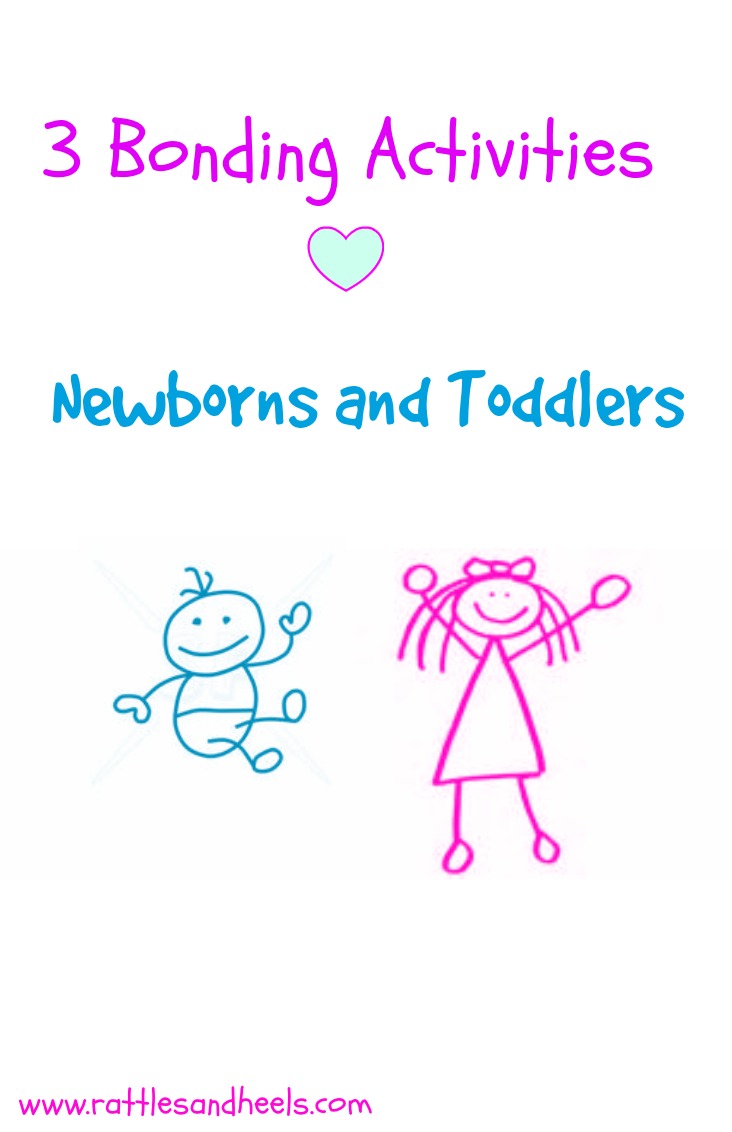 Follow me on Pinterest for more parenting tips:
Follow Rattles and Heels's profile on Pinterest.