While I was pregnant with my son, I spent a lot of time brainstorming ways to get my new baby and toddler to bond. I wondered "What activities would a 2 1/2-year-old and baby actually enjoy together?"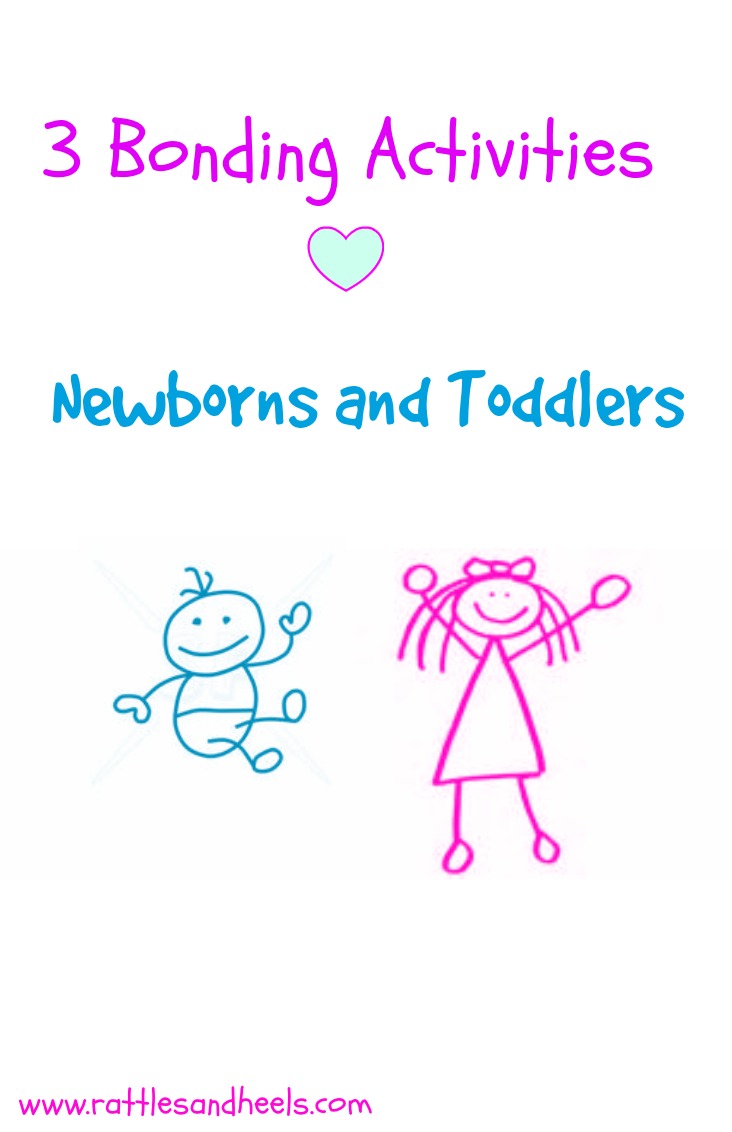 [Tweet "3 activities that your new baby and toddler can bond over #parenting #momoftwo @rattlesandheels"]
It's been three months since he's joined us, and in that time, I organically found three activities that they both love and are able to bond over. What's wonderful is that these are activities that I already did with my daughter so I'm thrilled that her routine didn't have to get shaken up too much to accommodate him.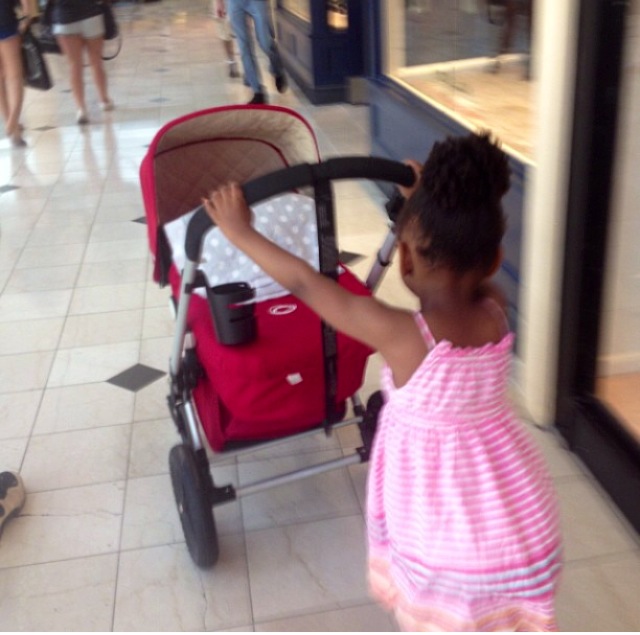 Here are three things that they both love to do together.
1.     Reading Books
I've been reading to my daughter since she was an infant so it's no surprise that she now loves books. Every week we go to the library and she makes her picks. As we snuggle up on the couch or in bed to read, the baby remains calm and stares, sometimes giggling at the bright pictures. I like reading to them in loud animated voices which hold both of their attention. My daughter loves to show her brother the illustrations and explain the story to him. When I ask her questions to ensure that she comprehends what we're reading, she, in turn, asks her brother and explains it to him. Lately, whenever the baby is fussy my daughter would suggest we read a book and that usually calms him down.
[Tweet "Want to calm a fussy baby? Read him a book in animated voices #momtip @rattlesandheels"]
2.     Listening to Music
The Princess Fairy like most kids her age loves to dance and sing. She sing-along and practices her ballet steps to toddler music. The baby sits in his bouncy chair and kicks his feet while laughing at his sister and all of her over the top moves. She likes to go up to him and hold his hand while she dances or she'll laugh with him. I usually take a seat off to the side and allow them to interact.
[Tweet "Music have a way of creating bonds and memories even for newborns and toddlers #siblingbonding@rattlesandheels"]
3.     Going for Walks           
I love going for walks and my kids enjoy it as much as I do. My toddler is happy to be a big girl walking while her brother is in the stroller. They both enjoy their new POV of the world around them. The baby rarely fusses during walks. He's too busy staring at everything; he remains very quiet and sucks in all the information around him. His big sister introduces him to new sights such as Halloween decorations on neighbor's lawn or the ice-cream truck which is great learning for both kids.
[Tweet "Take them for a walk together, a change of scenery and activity will help #siblingbonding @rattlesandheels"]
Do you have any other suggestions of other activities newborns and toddler can bond over?