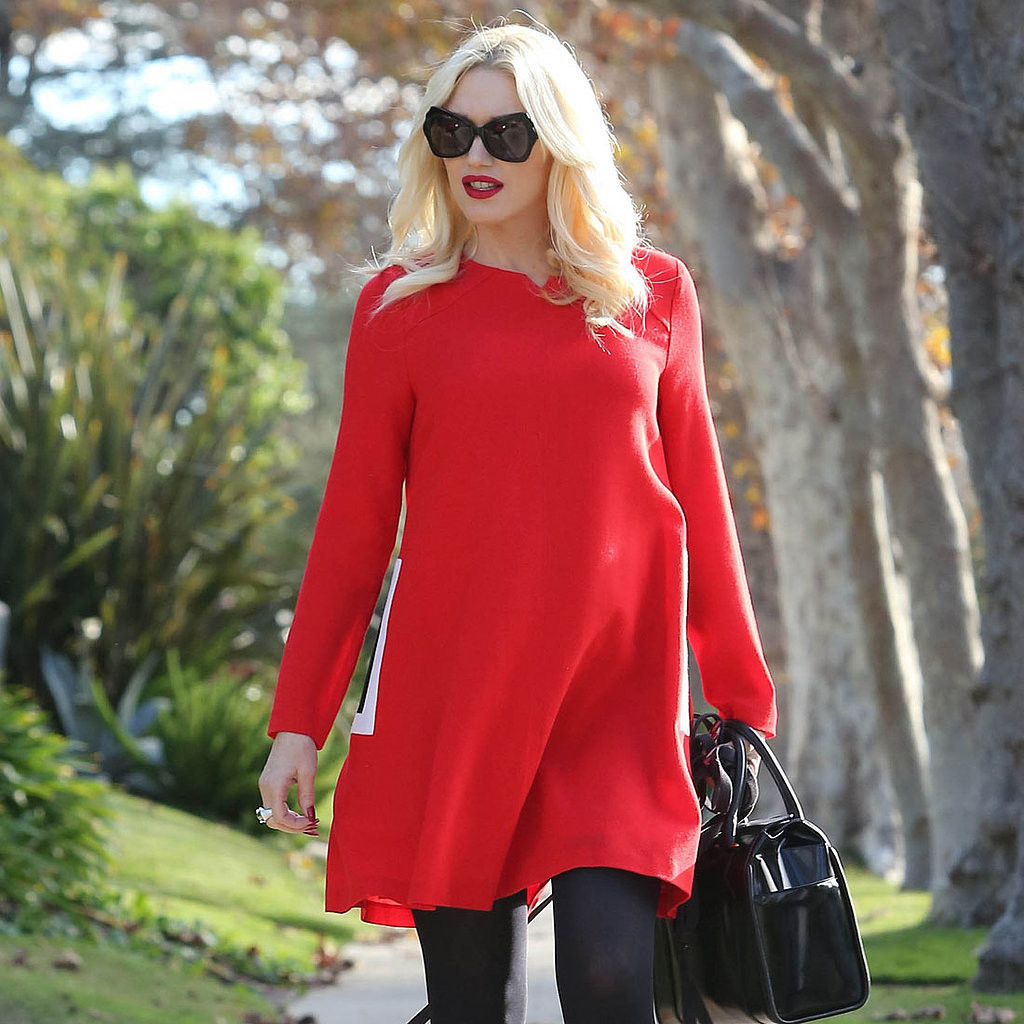 Gwen Stefani is no doubt the quintessential Rattles and Heels mom. Her maternity style is comfortable yet fun. It's consistent with her personality and the iconic style that she is known for.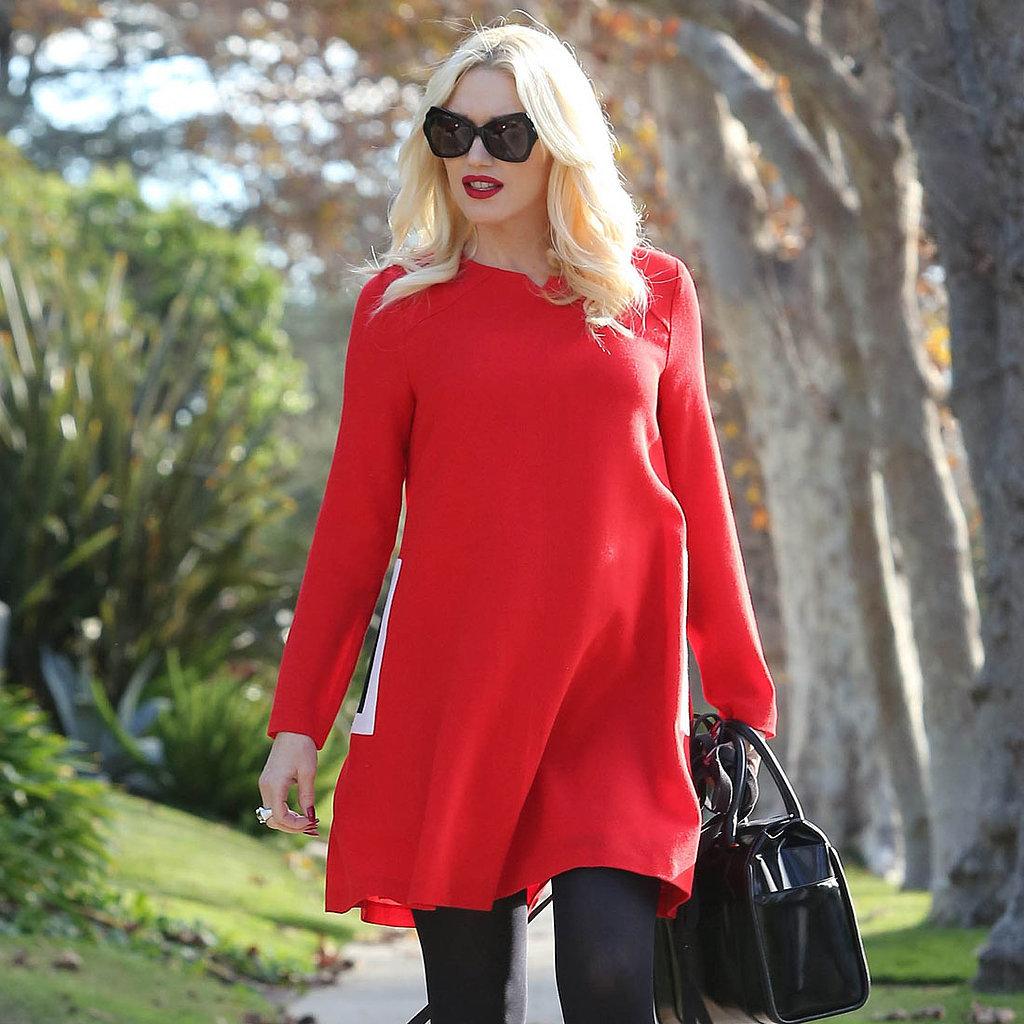 We can use her impeccable taste as inspiration to look and feel good during pregnancy and after. She solidifies the notion that you do not need to lose your swag or a sense of identity because you've become a mother.
Anywho, this outfit is fabulous inspiration for pregnant gals to up the amp on Valentines Day.  Want to recreate the look? I've found some affordable options that would make you look luxurious and keep you comfortable while you celebrate your love with your beau.
To Pull off Gwen's look, you'll need:
1. Red lipstick.
2. Black accessories.
3. A red dress.
4. Black maternity leggings.