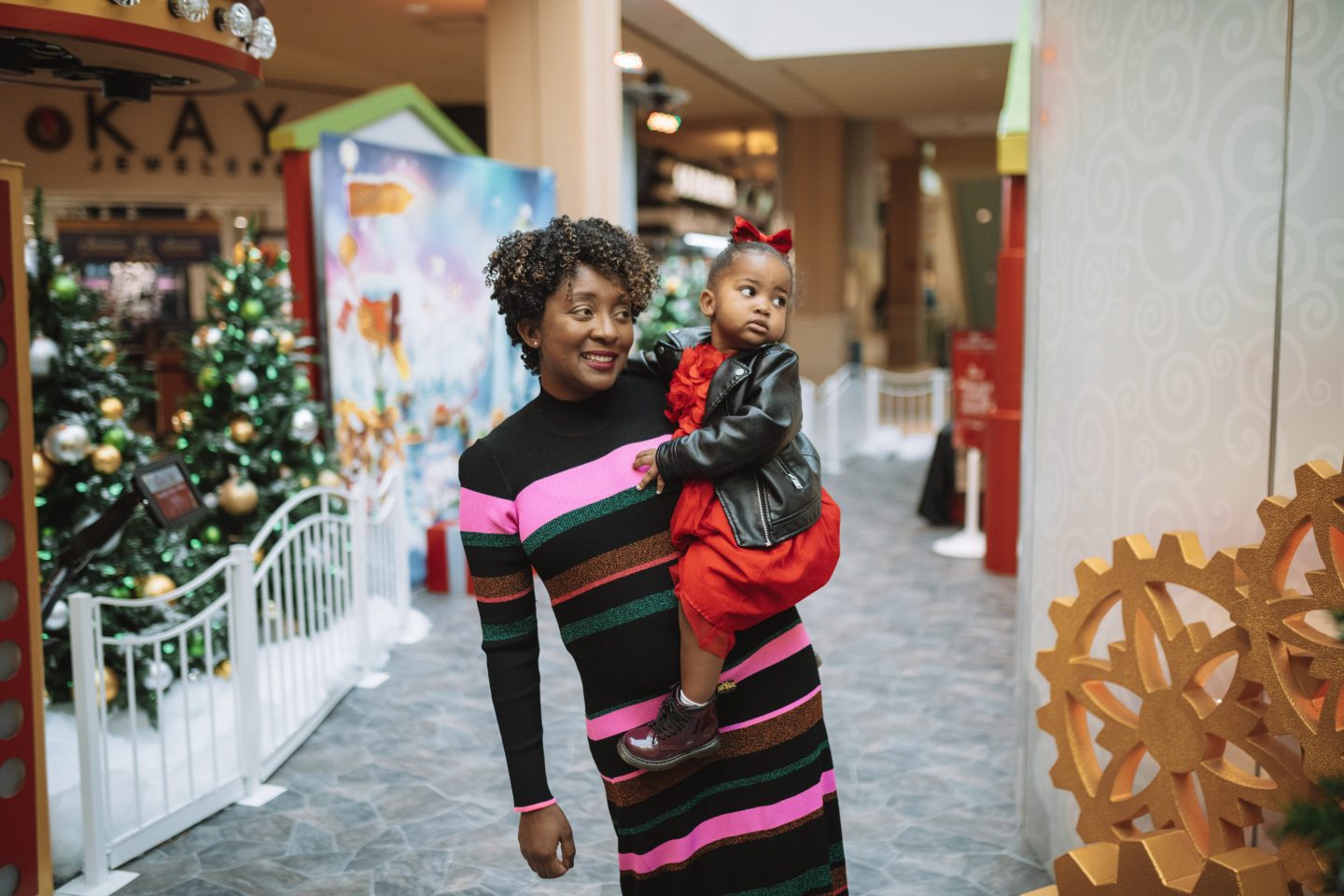 This post is sponsored. As always, all opinions expressed are my own.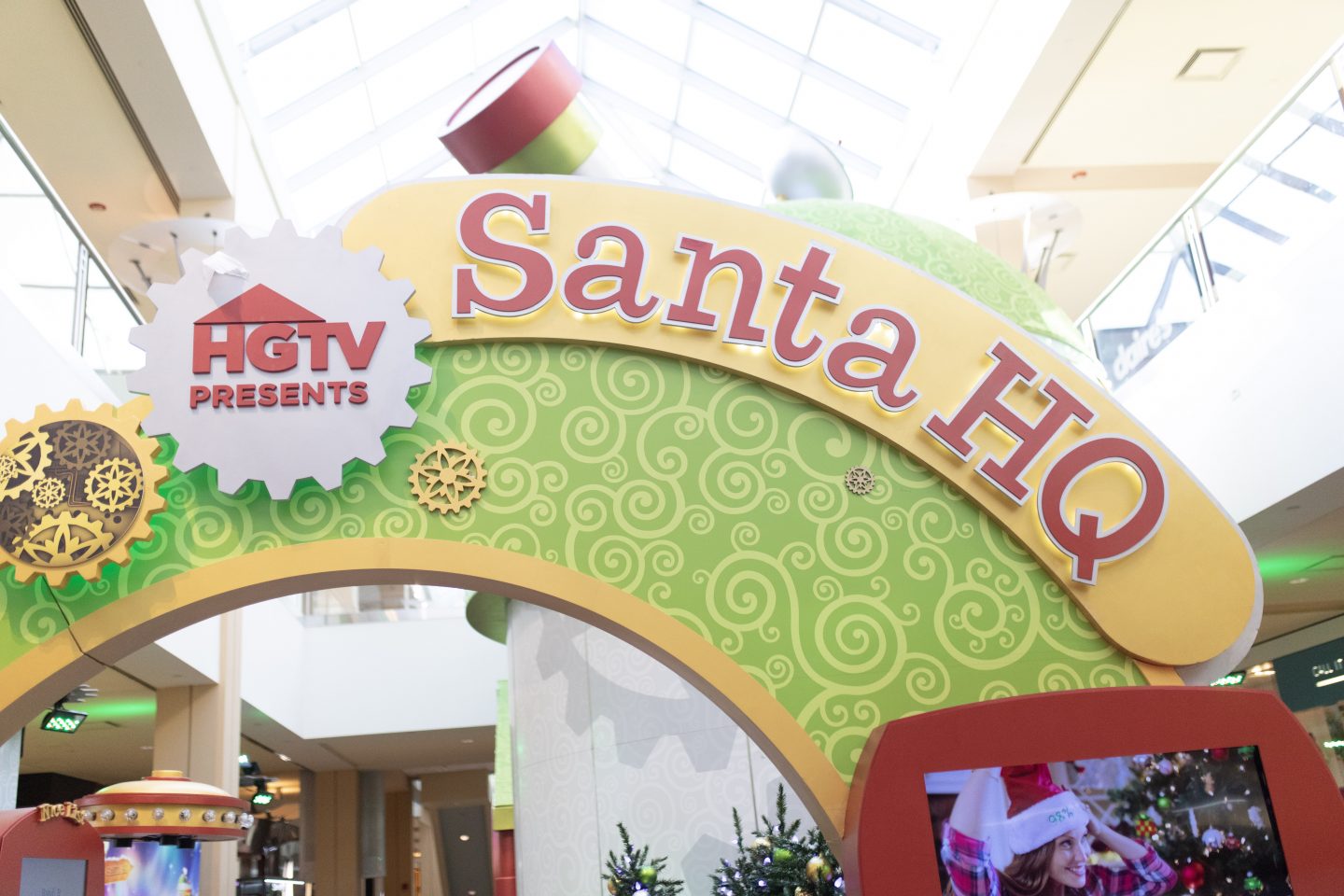 Before I became a mom, I remember walking past all the families visiting Santa at the mall with their well-dressed kids during the holidays and thinking to myself that one day I will be that mom too. The holidays are different with kids, it's a little more magical, and although in our home we're honest with our kids about Santa's existence, we still love him for a photo opp every year. A few of the moms in our neighborhood here in Queens have been encouraging me to try HGTV Santa HQ at Queens Center Mall for sometime now. They've taken their kids a few times and loved it, and since I trust their judgment, I decided to take my toddler this week. It was terrific, and I wanted to share my experience at HGTV Santa HQ at Queens Center Mall for those of you planning to make reservations.
What makes HGTV Santa HQ at Queens Center Mall different?
I've been a mom for 9 years now and most Santa visits are basically the same—your family lines up to see Santa, snap a pic, print your photo, pay and go your merry way. HGTV Santa HQ was definitely different from beginning to end. As a modern mom, I love, love, love how creatively HGTV Santa HQ integrates technology into a tradional experience to make it fun for the family.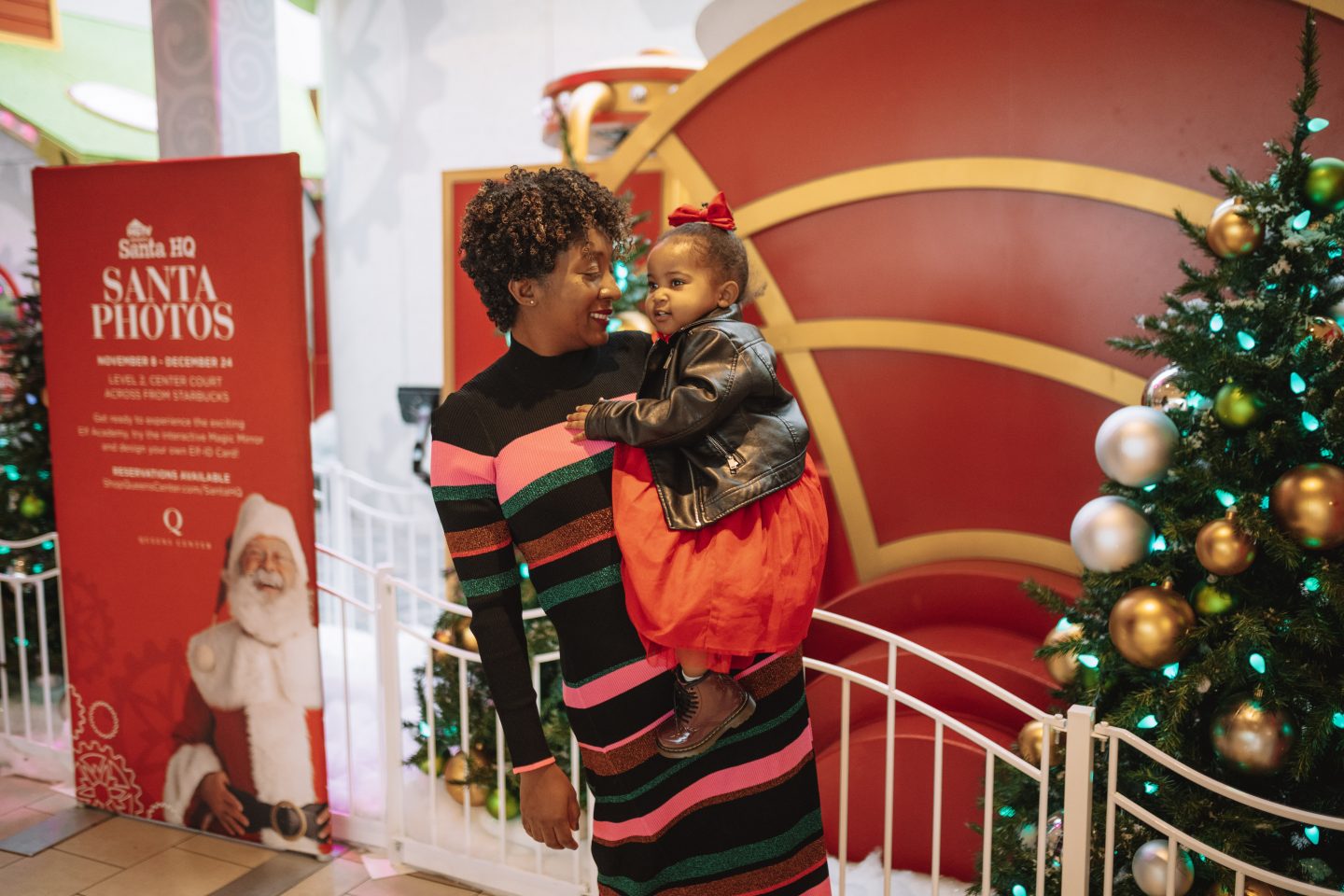 Naughty or Nice Meter
I was impressed from the moment we started with the Naughty or Nice Meter. I loved seeing my toddler's name up on the nice list and I could tell from other kids it was really exciting to see their names on the interactive board.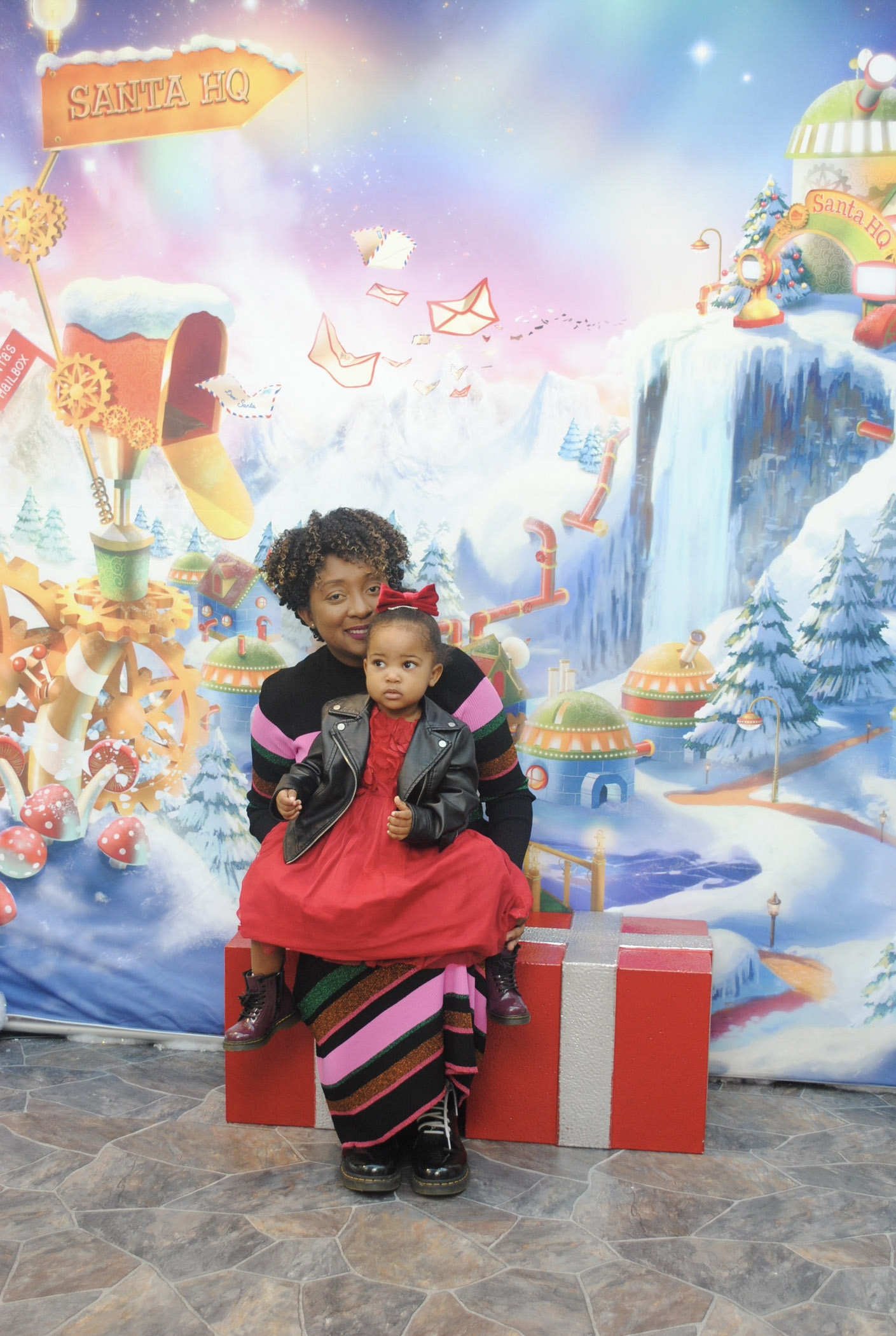 Elf Academy
Next we moved on to the Elf Academy which is the newest addition to Santa HQ. There we transformed into one of Santa's elves by looking into the Magic Mirror at the Elf Academy using augmented reality. We were able to pick different elves styles as well as different outfits. There are tablets available to create a customized Elf ID with information like name, favorite food etc. that you can text or email to yourself.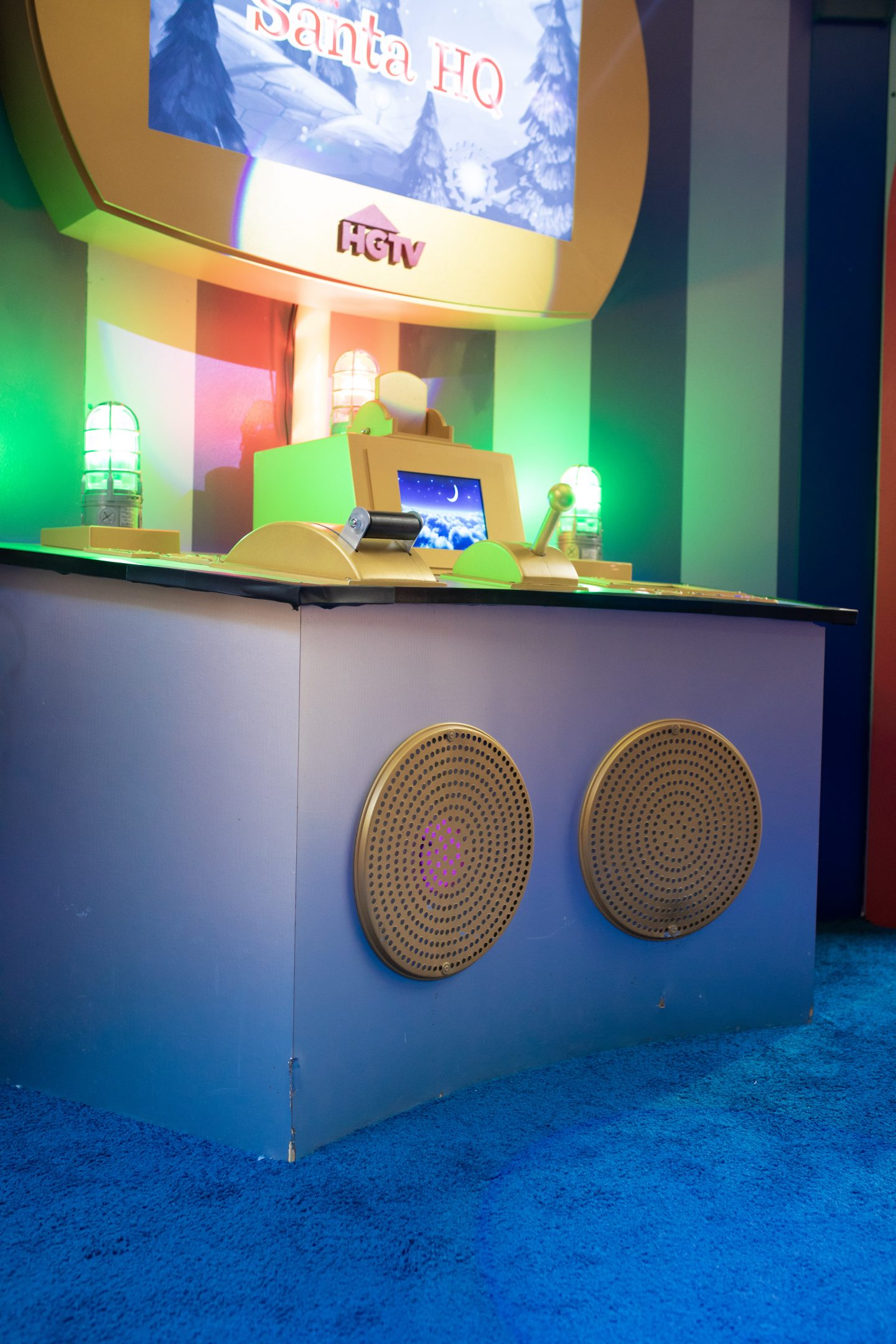 Santa Observatory
My daughter loved Santa's Observatory where she was able to operate Santa's sleigh and explore more augmented reality vision experiences where you could see Santa's elves busy at work preparing presents.
After Santa's Observatory, we moved on to Santa who was waiting with a book to read to my daughter. We went during the week so it wasn't busy when we went and Santa didn't rush us off. This was definitiely one of the nicer Santa's we've met and he walked around and greeted everyone.
Overall HGTV's Santa HQ was a fun way for our family to bond during our holiday visit with Santa this year. I appreciated the state-of-the-art digital technology and the beautiful design. This holiday experience is good mix of fun, family, home, and traditions with the help of some of our favorite HGTV personalities.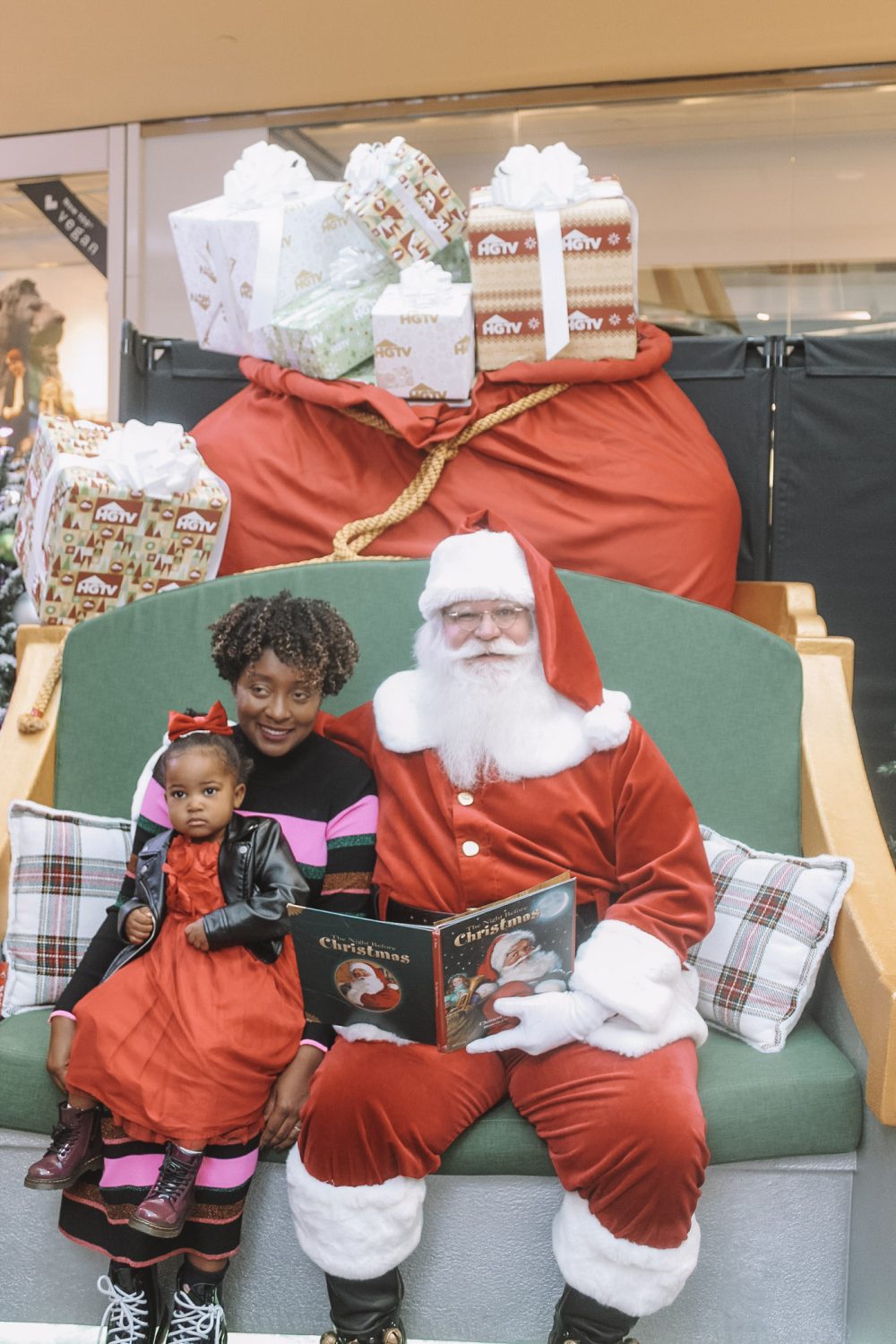 I'm almost ashamed to admit that I've stood on line for over one hour to see Santa with my kids in the past. I love that HGTV Santa HQ offers a Fast Pass so we can spend our time enjoying our loved ones during the hoildays and not on a long line waiting. Head here to secure your fast pass and prepurchase a photo package and choose from a 30 minute window to use the Fast Pass. When you purchase it, you can also sign up for text alerts in regards to your Fast Pass.
Location
You can find a Santa HQ location close to you here. As I mentioned I went to Queens Center Mall in Elmhurst, Queens. Here are a few things to know if you want to check out that location:
Where?
You can find Santa HQ on L2 Centercourt across from the Starbucks.
Dates
November 7th, 2019 to Christmas Eve, December 24th, 2019.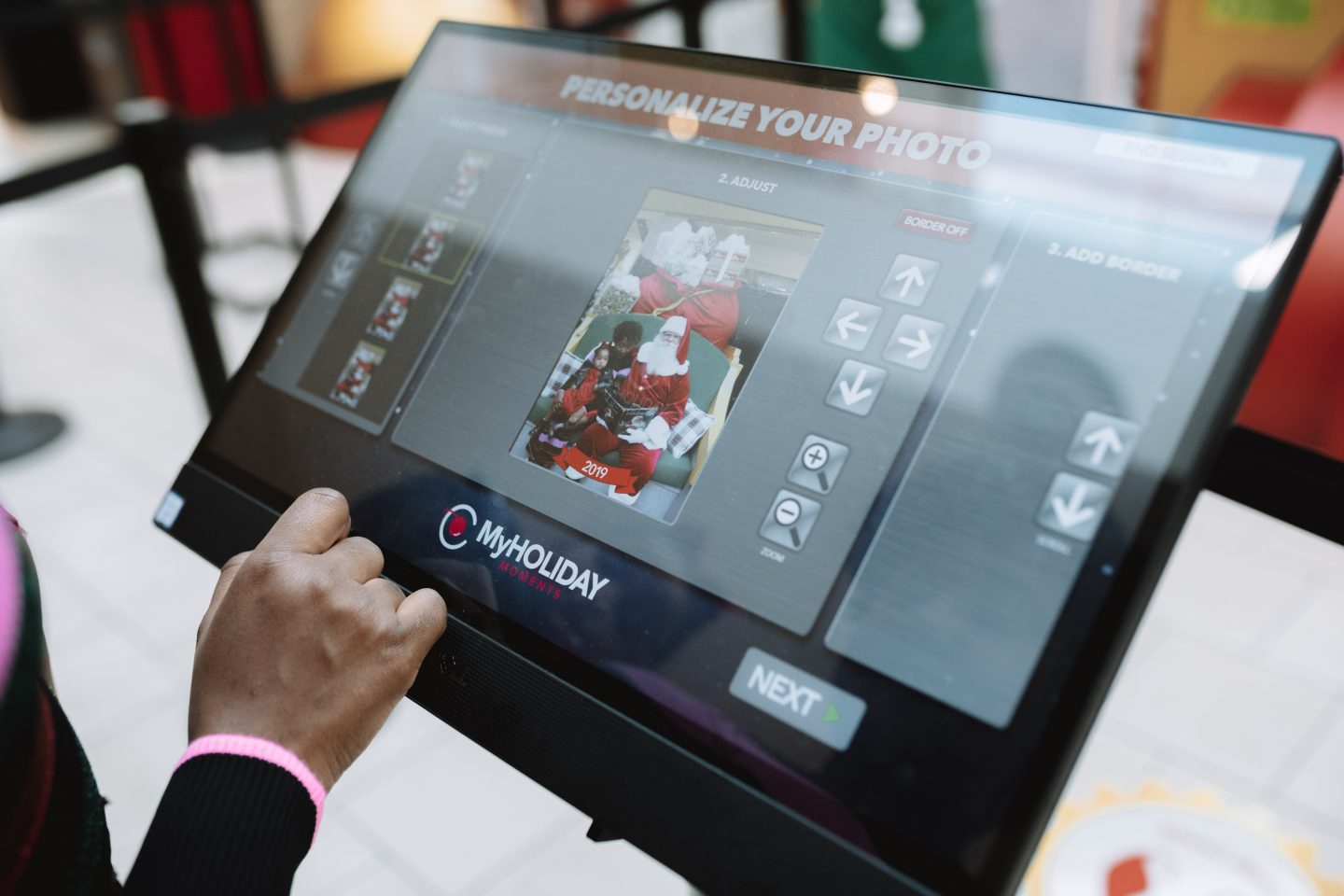 Times
November 15th – November 30th, 2019
Monday to Saturday 10:00 AM-9:00 PM, No Breaks
Sundays (11/17, 11/24): 11:00 AM-6:00 PM, No Breaks
Thursday (11/28): Closed for Thanksgiving.
Black Friday (11/29) 10:00 AM-9:00 PM, No Breaks
December 1st – December 8th, 2019
Sun (12/1, 12/08): 11:00 AM-6:00 PM, No Breaks
Monday to Saturday (12/2-12/14): 10:00 AM-9:00 PM, No Breaks
December 15th – December 24th, 2019
Sun (12/15): 10:00 AM-8:00 PM, No Breaks
Mon – Mon (12/16-12/23): 9:00 AM-9:00 PM, No Breaks
Tuesday (12/24) Christmas Eve: 8:00 AM-6:00 PM, No Breaks
Breakfast with Santa PJ Party Event
Breakfast with Santa PJ Party December 7th from 8:00 am -10:00 am in the Food Court (Kids Club). There will be a DJ and a special dance performance from All-Star Studios.
HGTV's Help Through Holiday Giving Drive
HGTV's Help Through Holiday Giving Drive is the perfect way to show kids how to give back to the community. You can donate toys
for underserved children during the holiday season. In past years, HGTV's Help Through Holiday Giving has collected more than
66,000 toys benefiting local organizations such as Forgotten Angel Tree,
Salvation Army Angel Tree, Toys for Tots, and Spark of Love Stuff a Bus.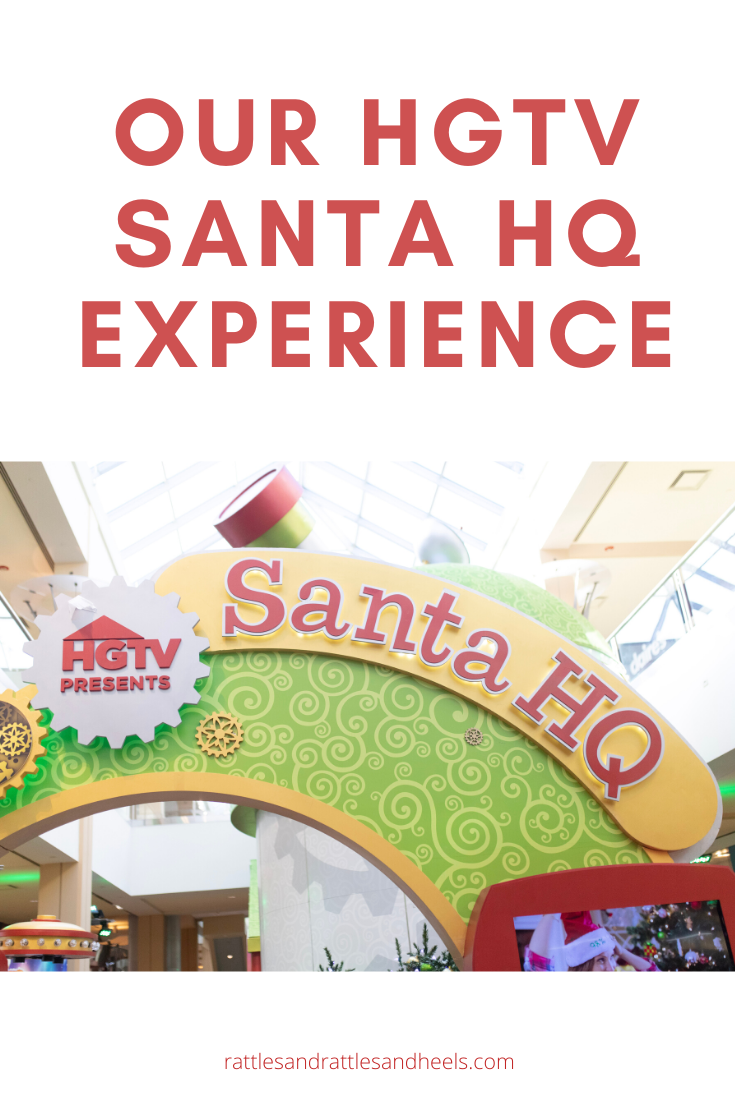 I hope this information helps your family have a fun experience at HGTV Santa HQ Queens Center Mall!
Find more ideas of fun things to do with kids in NYC during the holidays here!