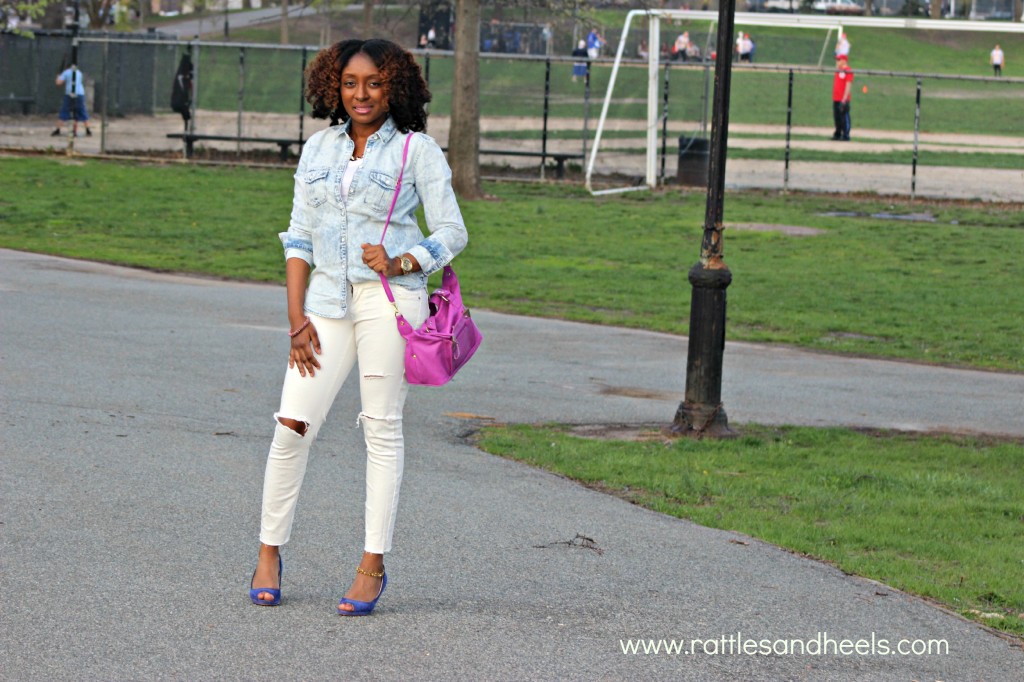 I love a day that starts off stormy, gloomy and turns out to be sunny and beautiful. It's a reminder that things always get better and gives us another glorious reason to remain optimistic. This morning, when I woke up I was concerned that the kids and I would be stuck inside all day again. Especially after I promised my daughter to take her  for ice cream and to the playground and my son took his first steps last night. Yes! My nine month old son is walking! Yay!
Anyway, the day developed beautifully and I just couldn't wait to pull my braids out and throw on one of my favorite looks, chambray shirt with distressed jeans and get out the door.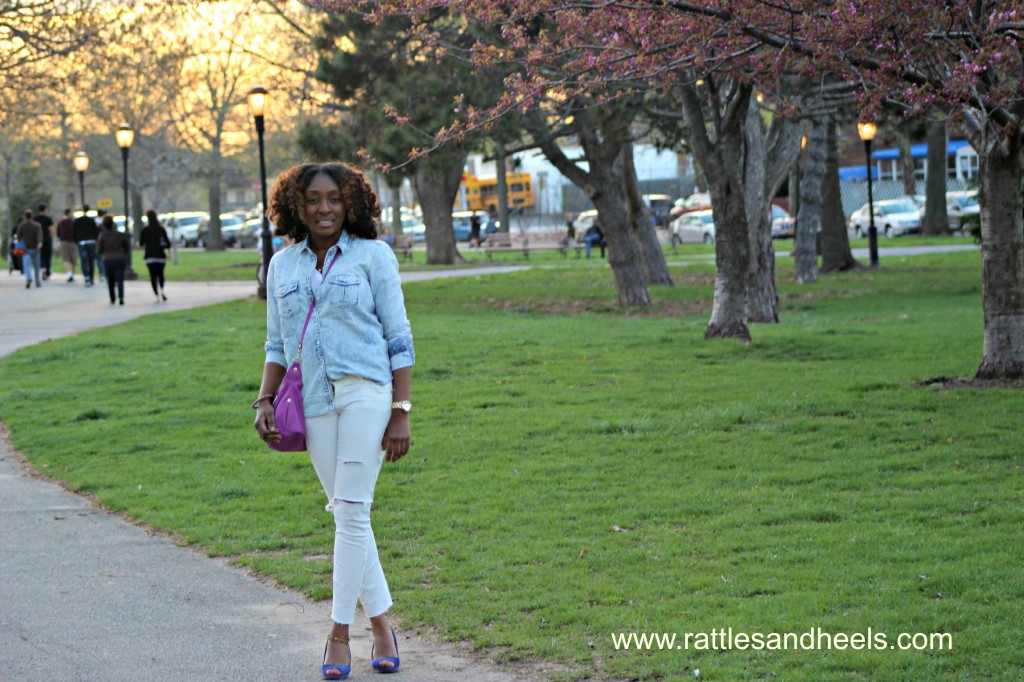 My love for chambray shirts isn't new, I've been enjoying wearing them to add jazz to pencil shirts for a while now but lately I want to wear them everyday. I scored this really cute acid wash one at The GAP on sale and I love it so much, it's really comfortable and cute.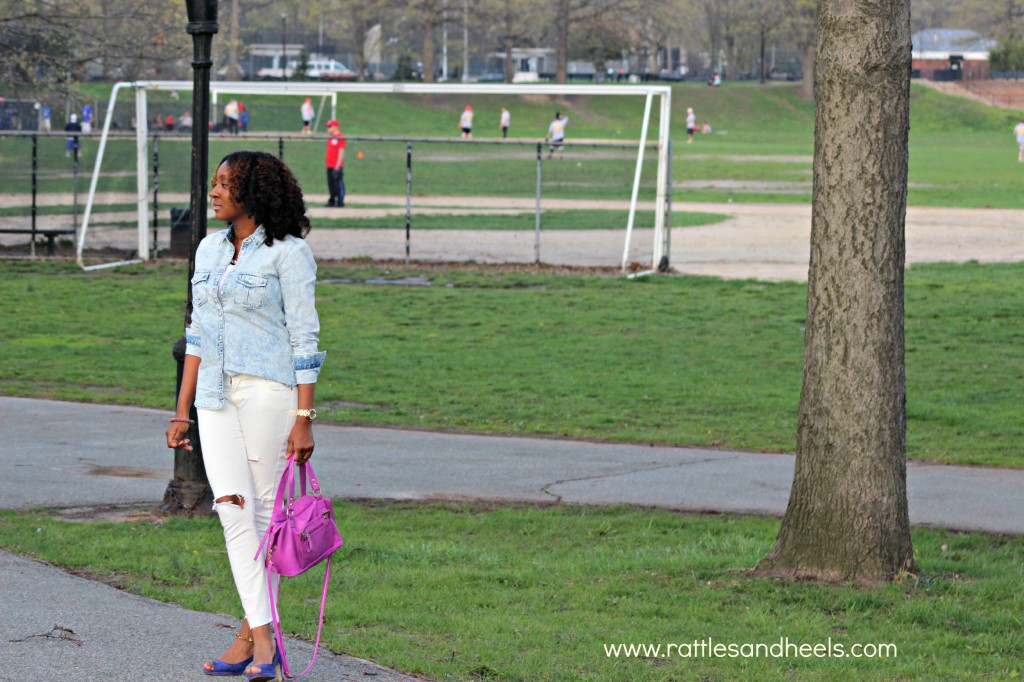 As a teenager, I was always cutting and ripping my jeans apart and I guess all that experience helped me really work some magic on this old pair of white jeans. I love white jeans in the spring and summer but this year, I wanted to add some grunge and edge to my style without going overboard after all I'm now some kids mama.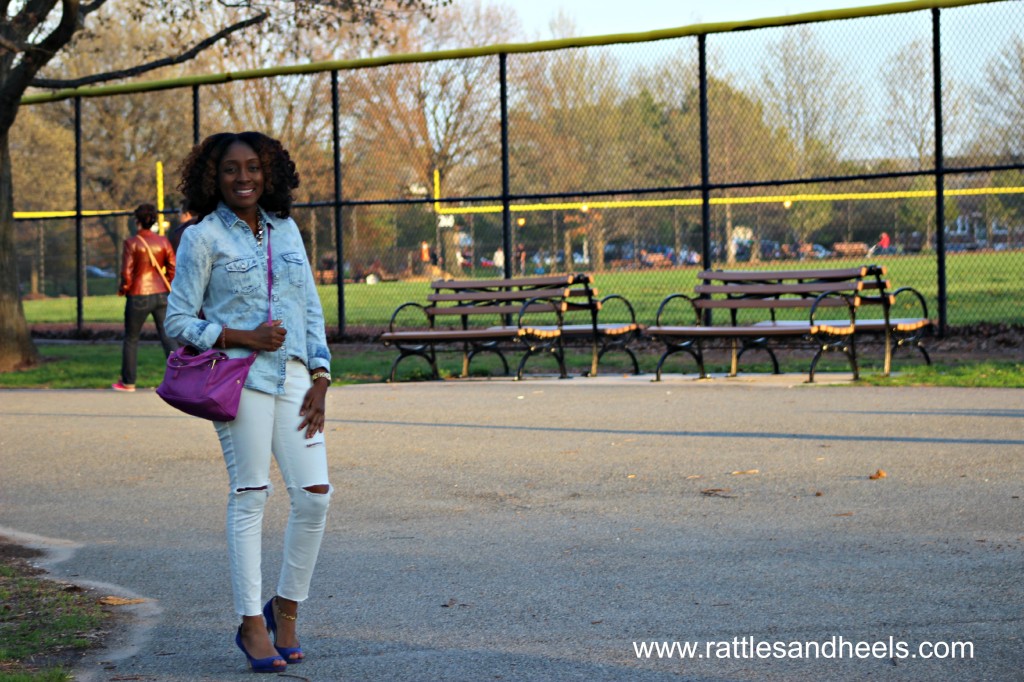 My shoes, I've had for a while now and are by Calvin Klein from Zappos. I love the fact that she makes shoes that have a decent height heel. I'm tall and I have kids. I don't really need 4 inches, so these 3 inch heels are perfection.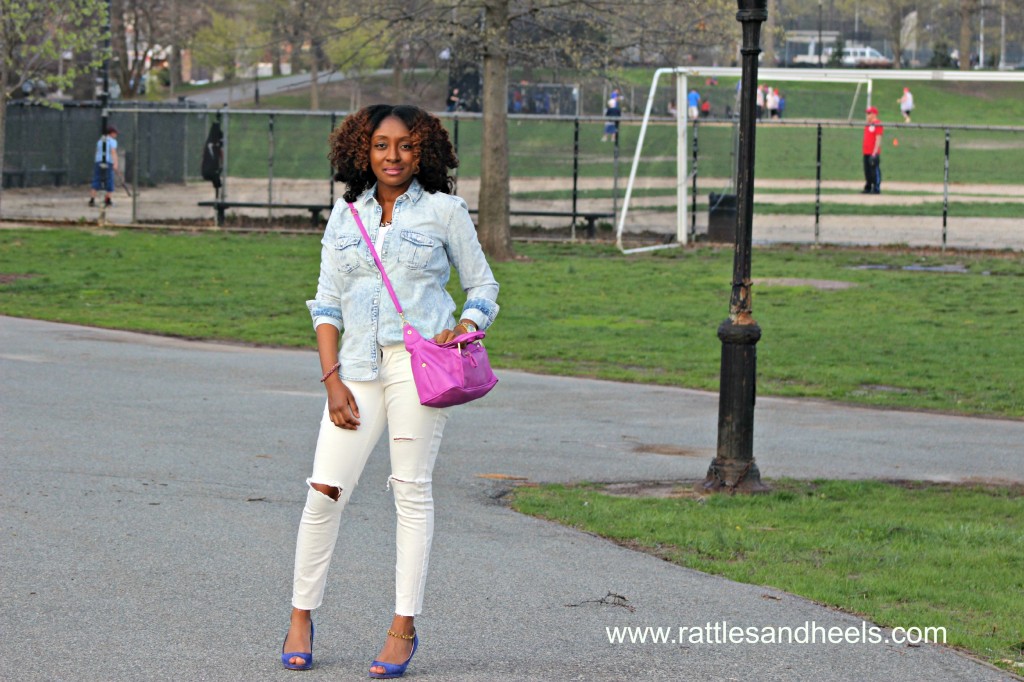 I love a good cross-body bag because I get to be hands-free. I have little hands to hold and a baby to carry so it makes life easy for me. Plus, they are so cute! This color is just so young, fun and energetic. I had to get it when I saw it at Target. Oh, how I love Target!
As for my accessories, my necklace is from Forever 21 and watch is Marc by Marc Jacobs from Bloomingdales. I wish I had a close up of my anklet which is golden shells and made by yours truly for my jewelry line (More on that soon, I promise).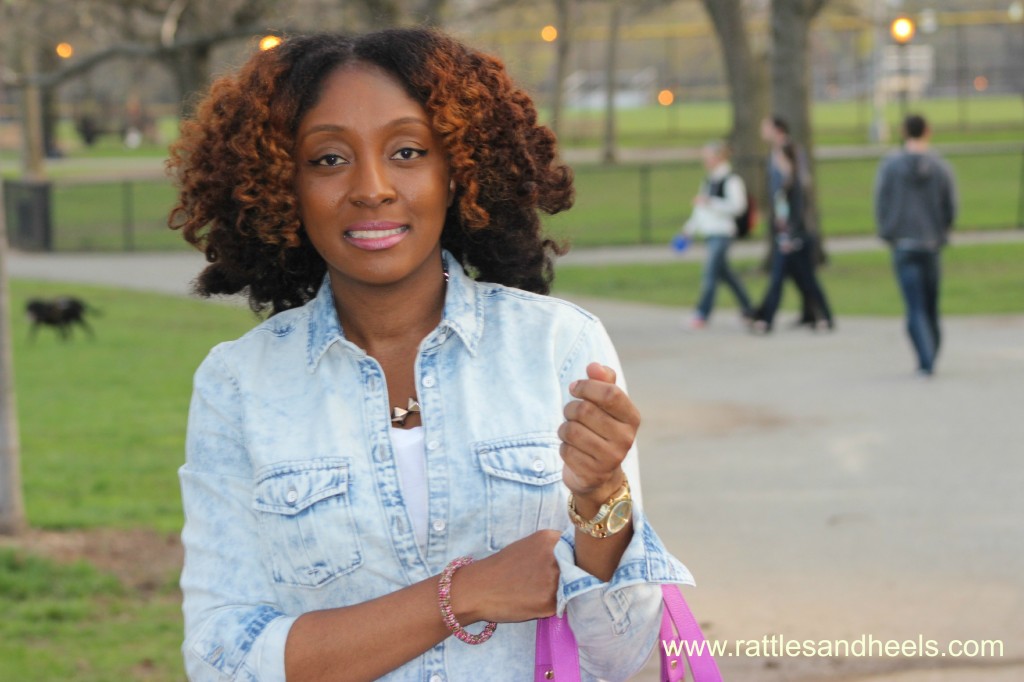 My hair is in my signature chunky braid-out (my tutorial here) done with jojoba oil and orange perm-rods and I tried the NYX Peach Bellini round lipstick that I'm slowly falling in love with.
Enjoy your weekend everyone!
What's your favorite spring look?