Recently, I was chatting with an acquaintance who just found out that she's pregnant with her first child. In the midst of our chitchat, I asked her if she would be going on a babymoon.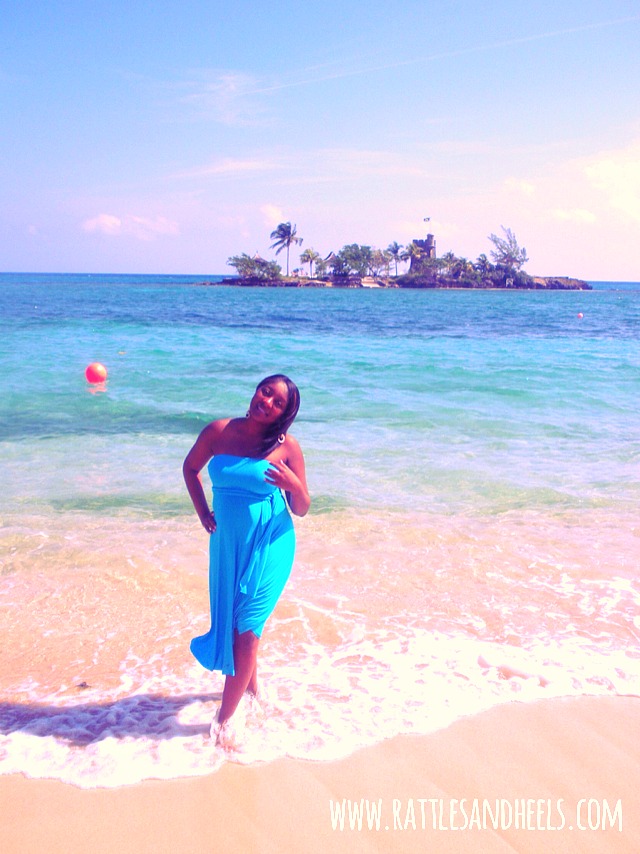 Her response.
"What the heck is a babymoon?"
After, we both had a healthy laugh at the name. She guessed correctly, it's the last getaway or basically an excuse for an extra honeymoon before the baby comes.
The idea is cute. After all, your life changes permanently after you become a parent. So, why the heck not?
Silly name aside, a babymoon is a great way for you to relax, get rest, enjoy your pregnancy and enjoy some peace. There's plenty of celebrity news of pregnant stars flying off to exotic vacations but it's not just for the famous. Regular girls enjoy babymoons too. Although, I never used the term "babymoon" during my first pregnancy we headed off to Jamaica for a some necessary rest and relaxation (so necessary, I didn't want to return). We chose Jamaica because the flight was relatively short from New York, the island vibe and well who doesn't want heartburn from jerk chicken while pregnant? Our hotel which I would highly recommend for pregnant women  Couples Tower Isle  did an incredible job of making me extremely comfortable. Besides the fact that the hotel and its surroundings are gorgeous and private.  The staff went above and beyond to ensure that my needs were met and they were so nice that they even got to know me by name. Seriously, visiting Couples Tower Isle felt like we were staying with extended family. I even chatted up with another pregnant guest who  I met on an excursion to Dunn River's Falls and she too felt catered to and comfortable. The most impressive accommodation made? The chef cooked up alternative meals for me as basically everything on the menu was nauseating to me. Oh, Morning (all-day) sickness!
Don't get nervous if traveling to another country isn't an option for you. You can also enjoy the perks of a babymoon locally. Spending a day at the spa would be an awesome choice for a mom-to-be. Call ahead to inquire if they offer prenatal massages, have experience with pregnant women and have facilities that would accommodate your bump like a scooped out belly table.
If going to the spa isn't really your thing, a short road trip is another fun option. Getting away, even as short as two hours away (think Philadelphia from NYC) can expose you and your love to a completely different culture, scenery and activities. This can be an exciting experience, an opportunity to rest, bond and create new memories in an unfamiliar environment.
If getting away on a road trip isn't very appealing to you (I understand, bathroom issues!) a babymoon can be as simple as enjoying dinner in another part of your city. Maybe there is a nice restaurant that you've always wanted to try out.
If you can do anything, whether it's spending a few days or a few hours away to relax, have fun and distress then you've accomplished the goal of a babymoon.
Did you go on a babymoon? Where did you go?