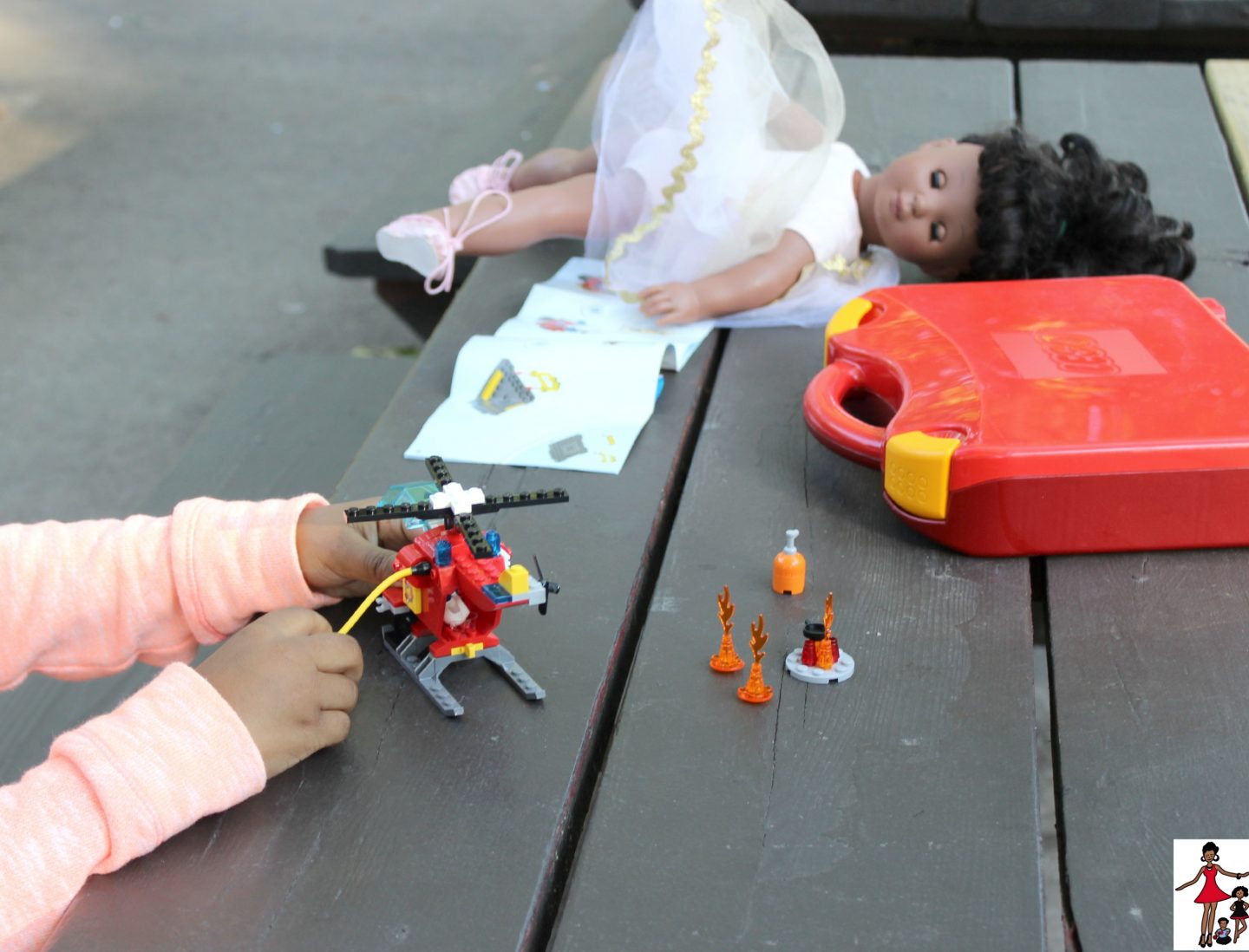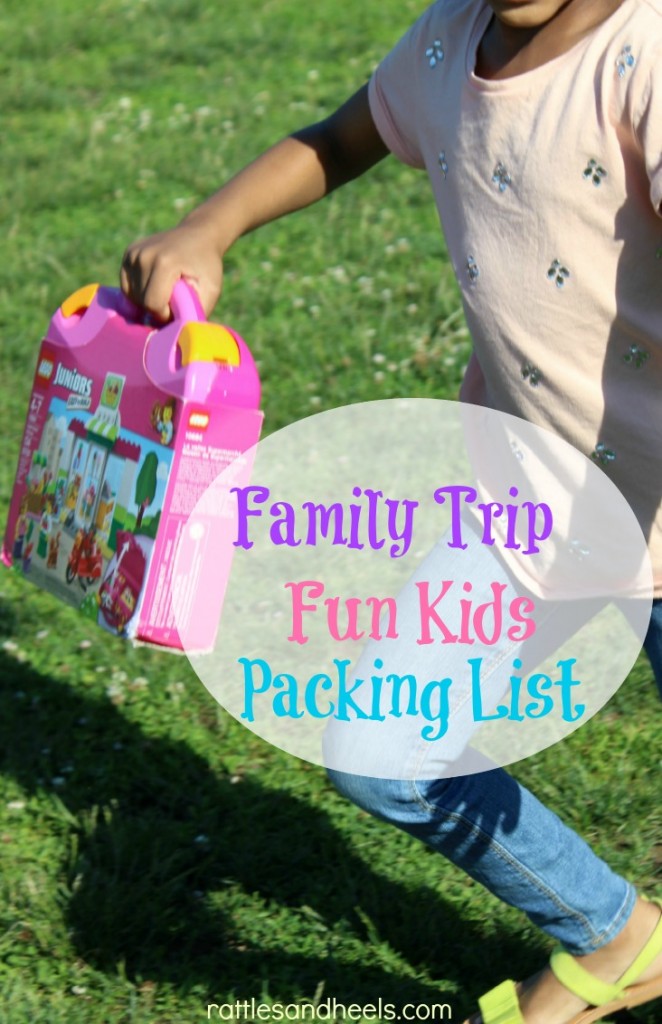 When I was a kid, I always looked forward to summers because they meant long days of play, no school, fun with my cousins and travel. Whenever, my mom planned a summer trip I would get really excited about going away. I was eager to see and experience new places and meet new people. Now, that I am an adult that haven't  change. One of the things that I know for sure, is that summer travel is fun but the anticipation building up to the trip is the best part. Now, that my daughter is growing older I want her to enjoy the build up and get her excited for our family trip in the next few weeks by packing early and using this fun kids packing list.  We all know that for a trip with kids we need to pack clothes, shoes and toiletries. I'm not going to bore you with that but instead share 5 things to pack that will build up your child's anticipation for the trip and make your family trip super fun and memorable for your children:
1. A Cuddle Buddy
If you leave home without a cuddle buddy for your child, you may as well forget about enjoying your vacation. When I was a kid my cuddle buddy's was aptly named Travel, I know it's not a very creative name but he was my little bit of warmth and home wherever I went. I'm not ashamed to admit that I traveled with him until I was 15 years old. If I ever felt homesick, I could count on him for a hug. Your child's cuddle buddy should be an appropriate size for travel and of course, soft. My daughter's cuddle buddy is her ballerina doll, Zoey.
2. Activity/Coloring Books
It's no secret that kids get bored pretty easily. They're going to need something to keep them entertained while on route to your vacation destination whether you're traveling by car or plane. Stocking up on activity books will be a great way to do this. Back in April, when we went to Philadelphia for a day trip, the Princess Fairy received a new activity pack in the car that morning and she was really excited. The Super Knight wanted in on the action as well so for our next trip in July, I will get him a coloring book with jumbo crayons.
3. A Travel Companion
Not to be confused with a travel buddy whose role is to provide emotional support. A travel companion will be a source of entertainment and fun for your child wherever you go. This will be a fun and creative way to keep your child occupied.
The Princess Fairy's travel companion for this summer, is LEGO® JUNIORS suitcases. I decided to gift her the suitcases early to get her excited for her trip and to determine if these suitcases would fit the bill as the perfect travel companion for my little lady.
We received these suitcases about a month ago and I've given her the chance to play with them only twice as I don't want to take away the thrill from our actual trip but I want to get her excited enough to play with them again. As a mom of two, I can't always play with my girl as I want to as I have to care for both her and her brother and I love that LEGO® JUNIORS suitcase is easy enough that she can build them without our help.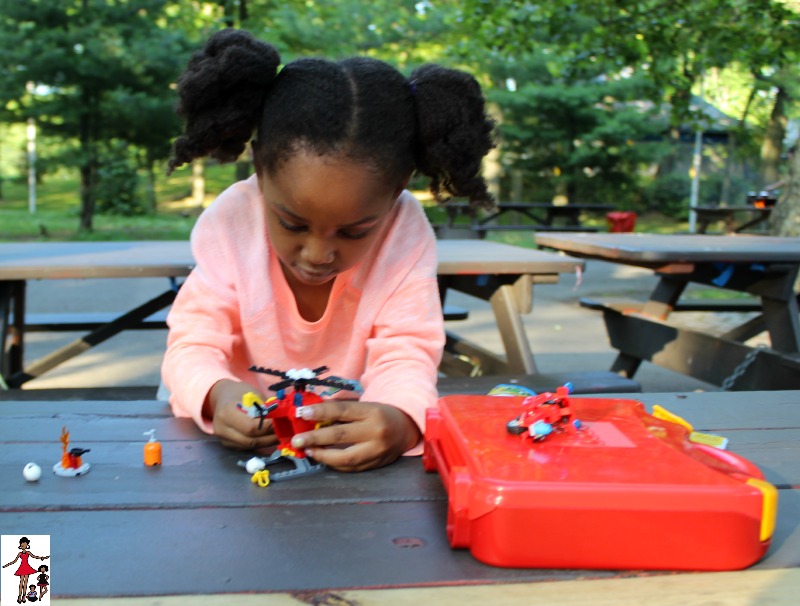 She has both the fire suitcase and the supermarket suitcase. They were both really fun for her to build and play with. Her favorite was surprisingly the fire suitcase and she loved putting out fires with her helicopter and motorcycle.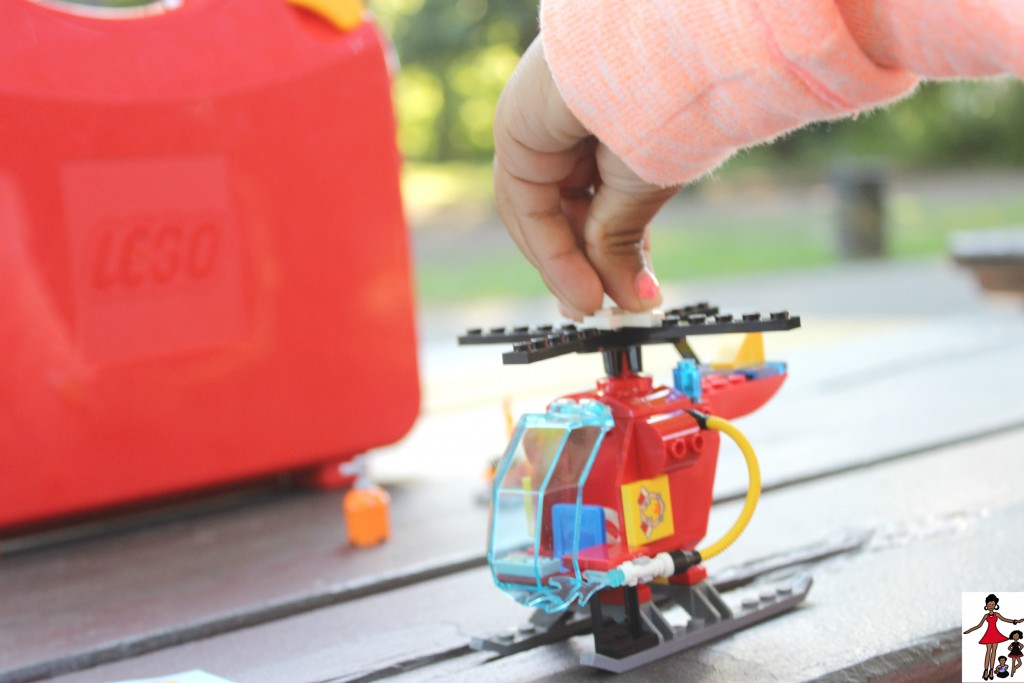 Also, I enjoy seeing her develop her problem solving and critical thinking skills as well as her ability to follow instructions as she builds her LEGO® JUNIORS.
4. Books
More than likely, if your kids are little they may not know much about the place that you are traveling to for your family trip. A fun way to get them excited is to get them age appropriate books about the place they are going to. Since we are focused on our goals in our Read 1K Book Club, we will of course pack books. You can find books at your library, the Children's librarian at my local branch always have great suggestions so I would suggest that you ask a librarian or you can read reviews online. The plus is that books are light and can fit in just about any luggage.
5. A travel Journal
A travel journal is really important for kids to keep so they can record memories or other important historical facts that they learn while on your family trip. As I volunteered at my daughter's school last year,  I noticed that almost every grade gave kids assignments based on sharing their summer vacations with the class. Recording cool discoveries at a museum or sketches of scenic sights will be handy for these assignments when your kids return to school in the fall.
What would you add to this fun kids packing list?
I was selected for this opportunity as a member of Clever Girls and the content and opinions expressed here are all my own.