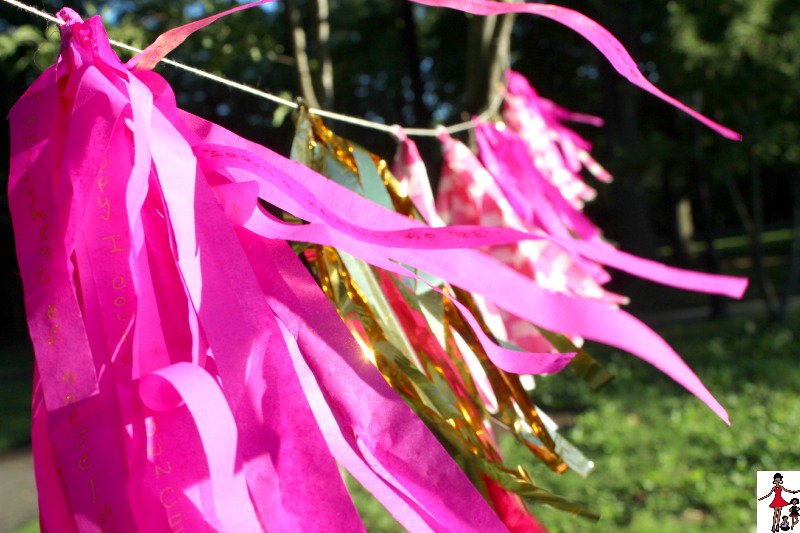 This shop has been compensated by Collective Bias, Inc. and its advertiser. All opinions are mine alone. #CokeHappyHour #CollectiveBias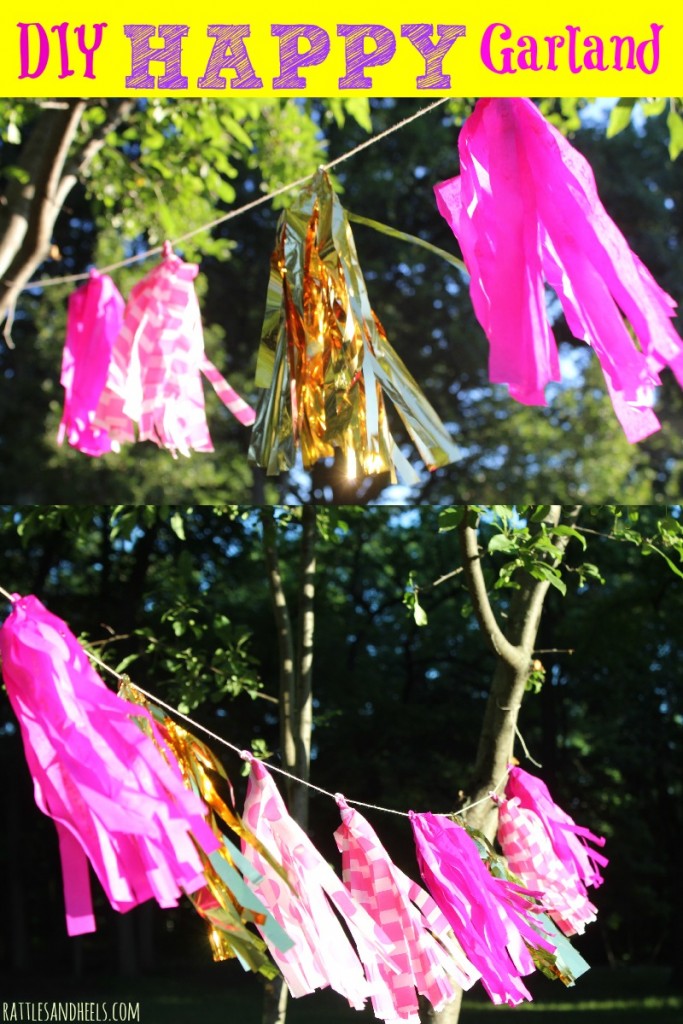 You know how adult life goes, you hardly get to see your friends because you're so smitten with your husband, kids and work. At least, this is my experience thus far. I rarely get the opportunity to spend time with my girls. Rarely! As I mentioned a few weeks ago, I'm trying to make an effort to improve that because it's those moments that really light up my life and make me more fulfilled in other areas. I feel so much  happier in those moments. Happiness is important to me, I try my best to make the choice to be happy and always spread joy and positivity. So for the summer, I made a "Happy" garland with bright colors and happy quotes for the times that I'm hosting my girls to make sure that I have happy guests. So far, I've used my Happy Tassel Garland once and it was such a happy time that I think that it's a tad bit magical so I wanted to share the happy magic with you gals.
I used:
Tissue paper (I used gold, pink, stripes and polka dots)
Scissors
Glue gun
Gold pen
Twine
Instructions:
Cut tissue in 1/2 inch strips. Leave about 1 inch free at the fold.
Using a gold pen, I wrote happy quotes on the strips. For your convenience, I made a printable with all the happy quotes that you can download it here🙂
Spread the tissue open.
You should approximately 2 inch area in the middle that you did not cut. Bend this area as shown in the photo as gently possible since tissue rips and crumbles easily.
Once the middle is completely folded, twist it tightly and a make a loop.
Use a glue to hold loop in place.
Allow glue to dry for 30 minutes.
Repeat for all.
String twine through the loop of the tassels, spacing them out evenly as desired.
Hang up and enjoy the happy vibes.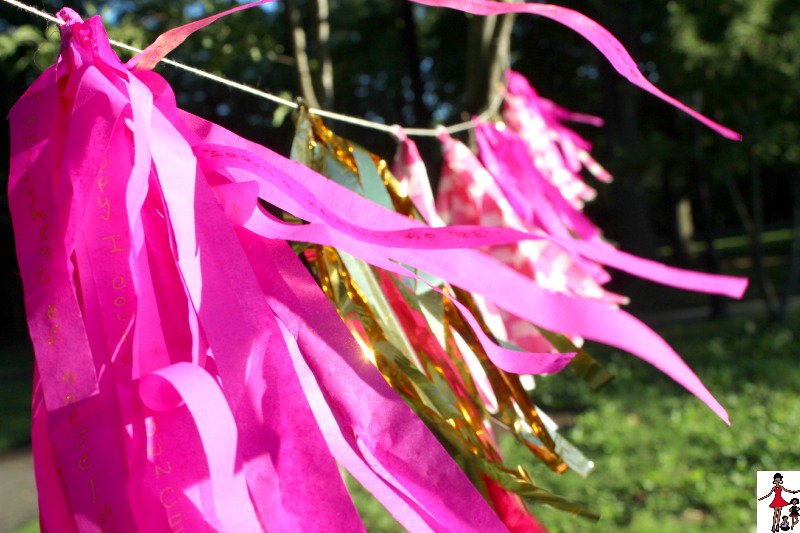 I plan on using this Happy Tassel Garland over and over, all summer long. I thought it would be fun and to use it for hosting a happy hour with my friends at the park. Yep, I'm a little extra (Happy).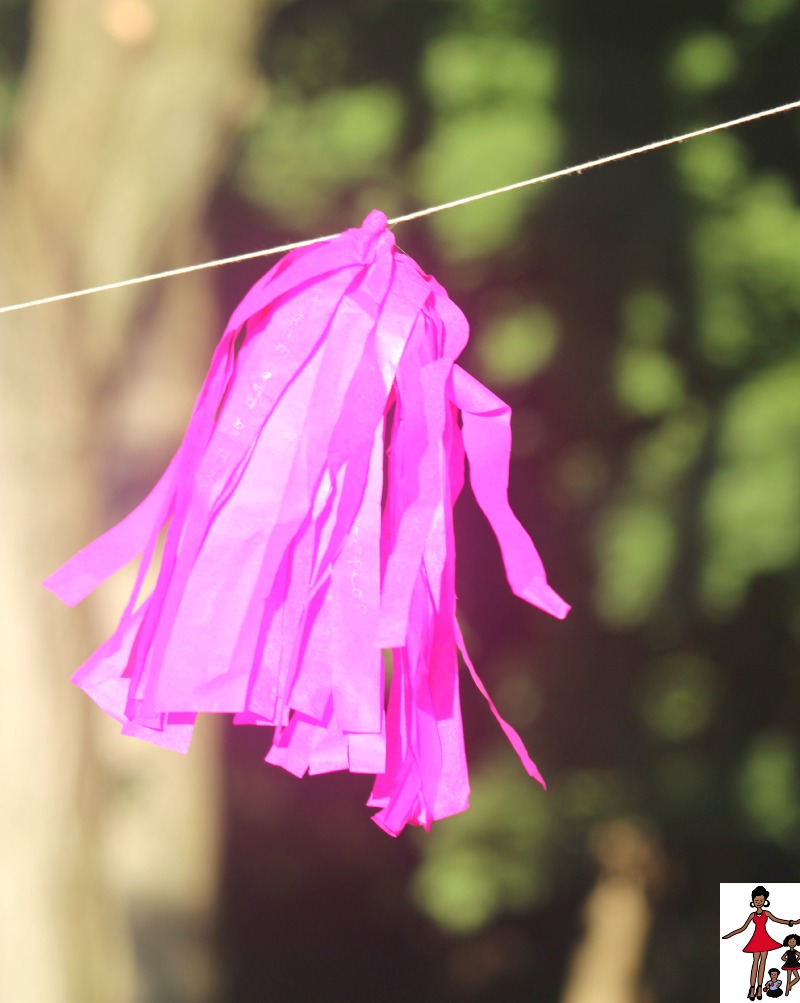 While we didn't have alcohol, we were intoxicated with a whole lot of girly laughter. As moms, we only get to spend short time together so it was really special to have so many happy moments.
[Tweet "Sprinkle happiness this summer with this DIY Happy Tassel Garland "]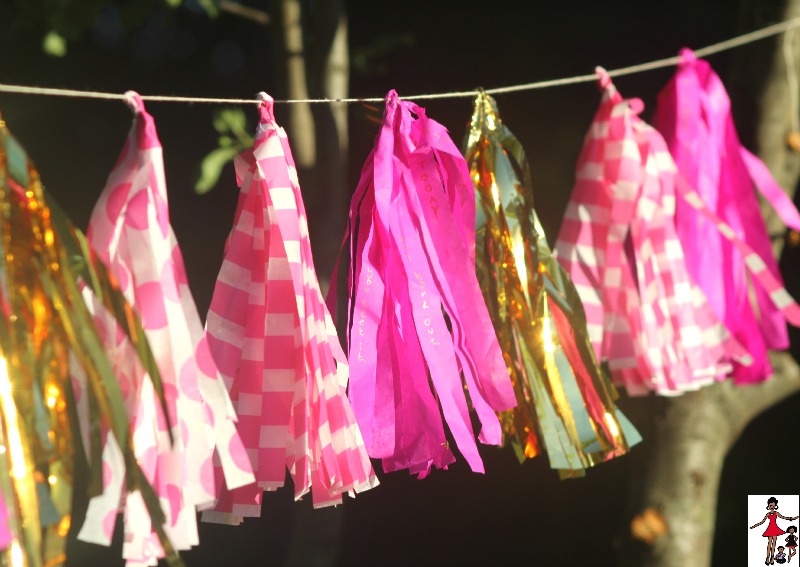 Since Coca-Cola is synonymous with happiness for many of us, I decided to grab Share a coke bottles for my girls at Walgreens. I took advantage of my coupon from my Walgreens app, every Wednesday through Friday from 4:00 to 7:00pm, whenever you buy 1 Coca-Cola 20 oz. bottle and you get one free to share.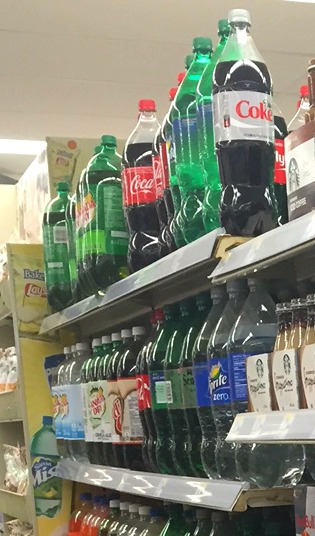 During the months of May through July, you get 3,000 Balance Rewards points when you buy participating Coca-Cola products when you purchase $10 of participating Coca-Cola products.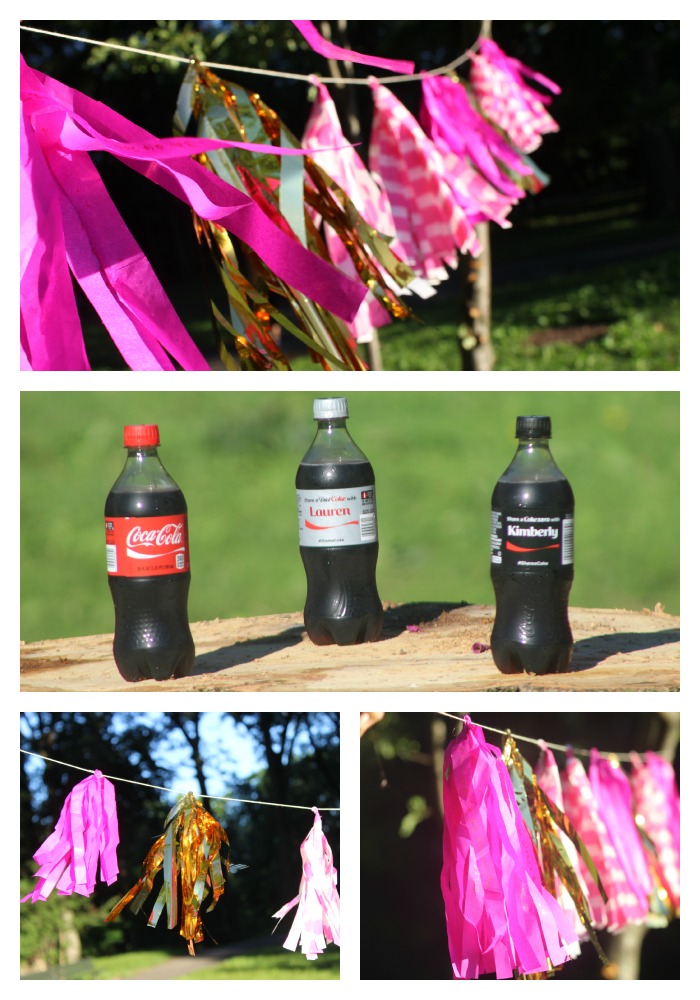 How do you share happiness and good vibes with others?