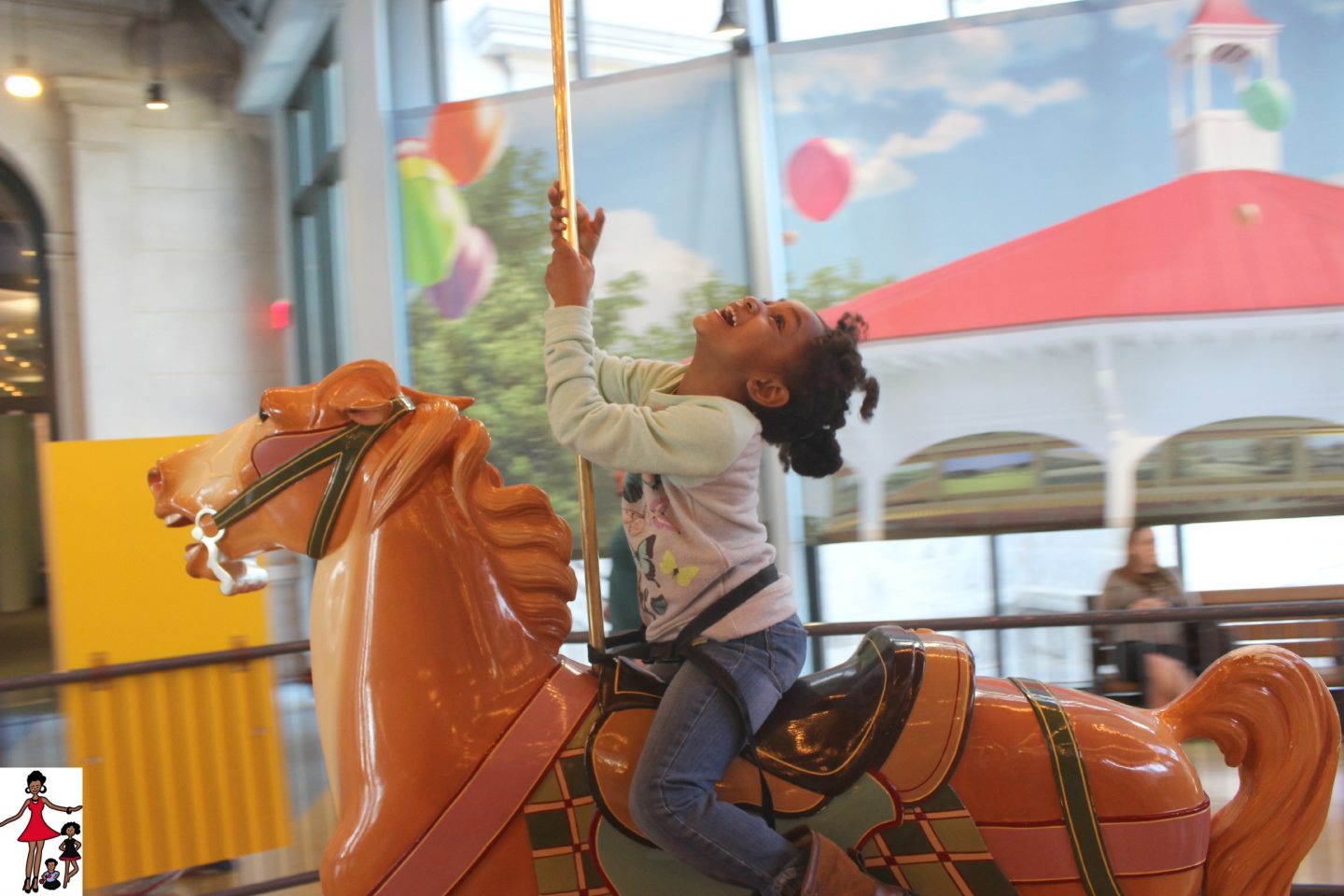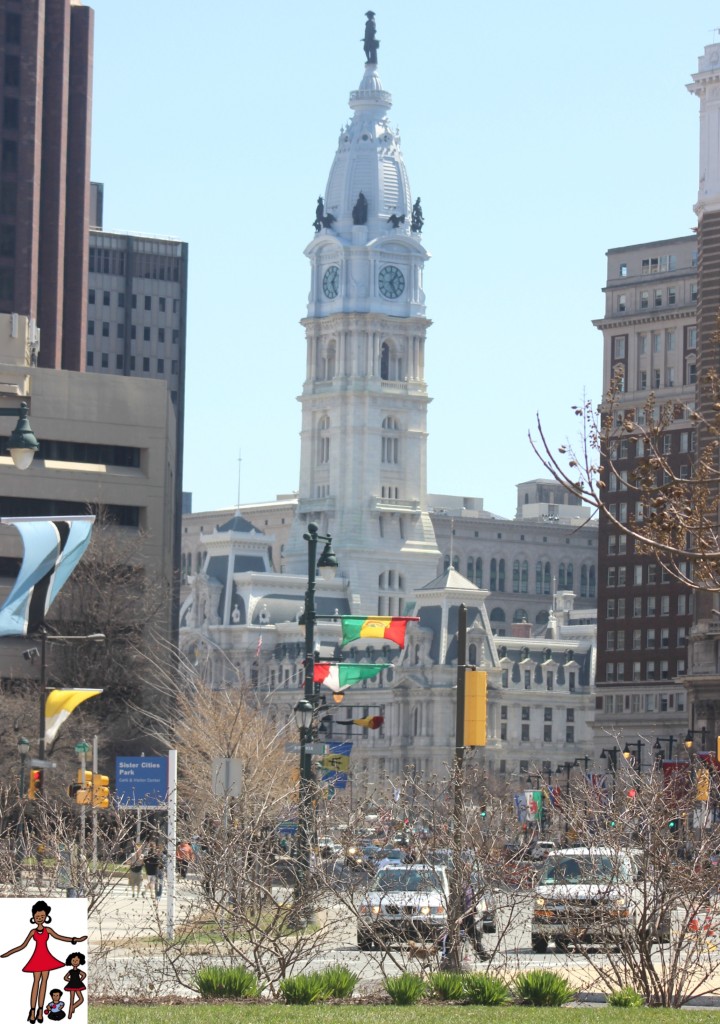 Earlier this week, we thought it would be fun to get out of the city and take a day trip to Philadelphia.  Philadelphia is perfect for a day trip for our New York City family because it's only 2 hours away from home. Philadelphia is awesome to explore with lots of scenic outdoor spaces and historical sights to see. I thought it would be fun to share a recap of our trip and our itinerary.  Here are things to do in Philadelphia with kids:
Logan Circle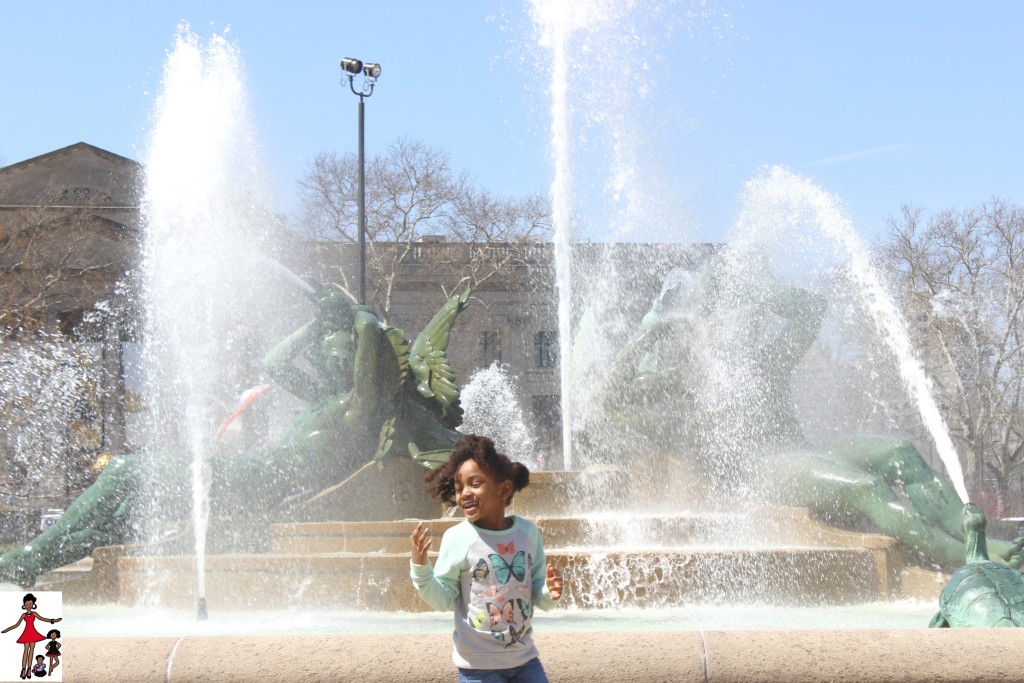 Our first stop was Logan Circle  so the kids could stretch their legs after sitting in the car for two hours. Since it was a really nice Spring day in Philly, The Princess Fairy wanted to play in the Swann Memorial Fountains. We didn't let her get wet but she got close enough to enjoy the spray of the water on her happy little face. We relaxed on the benches and had a snack while she played and The Super Knight finished up his nap.
Philadelphia Museum of Art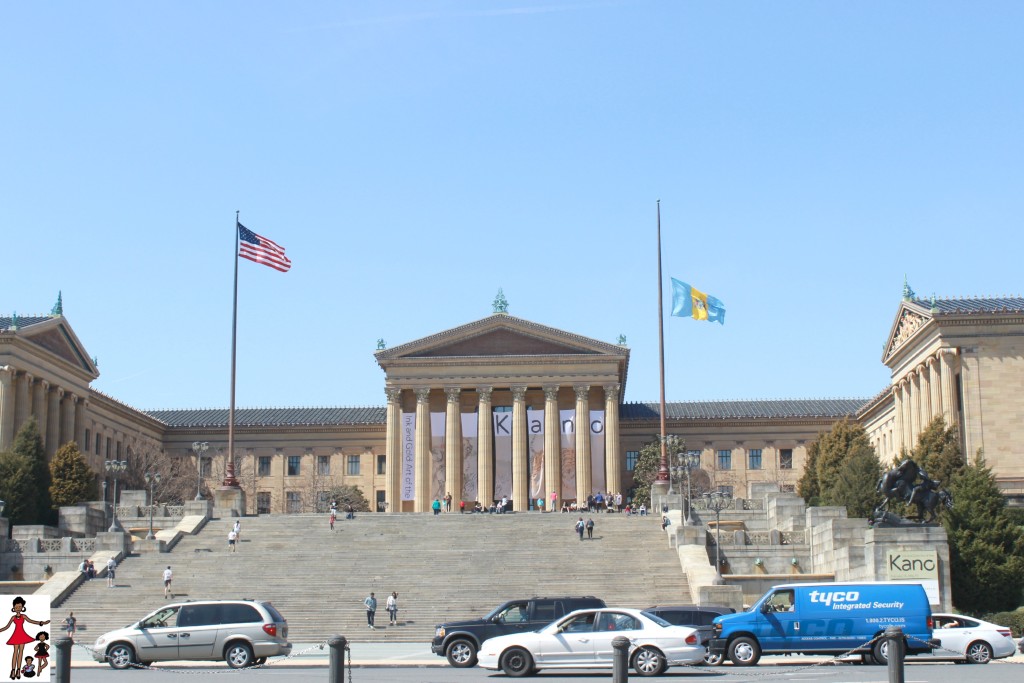 Then we continued along Ben Franklin Parkway to the Philadelphia Museum of Art, only a few minutes away from Logan Circle. Mr. Rattles was excited to check out the Rocky Statue and Philadelphia Museum of Art steps known as the Rocky Steps.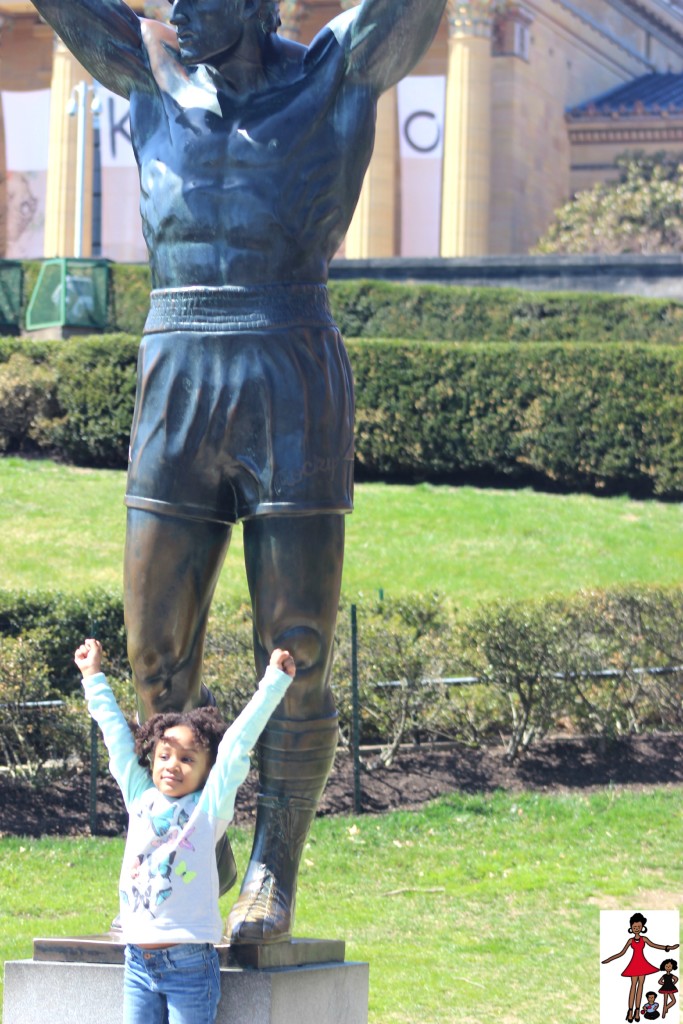 The Princess Fairy haven't seen the Rocky movies but that didn't stop her from power posing next to Rocky.  Of course, we had to take a group pic with The Super Knight. Why is he so cute with his hands up?
Then we spent sometime just sitting on the stairs admiring the view of the city and chatting. The Princess Fairy raced her dad a few times and they caught it on video. She cracks up each time they watch it.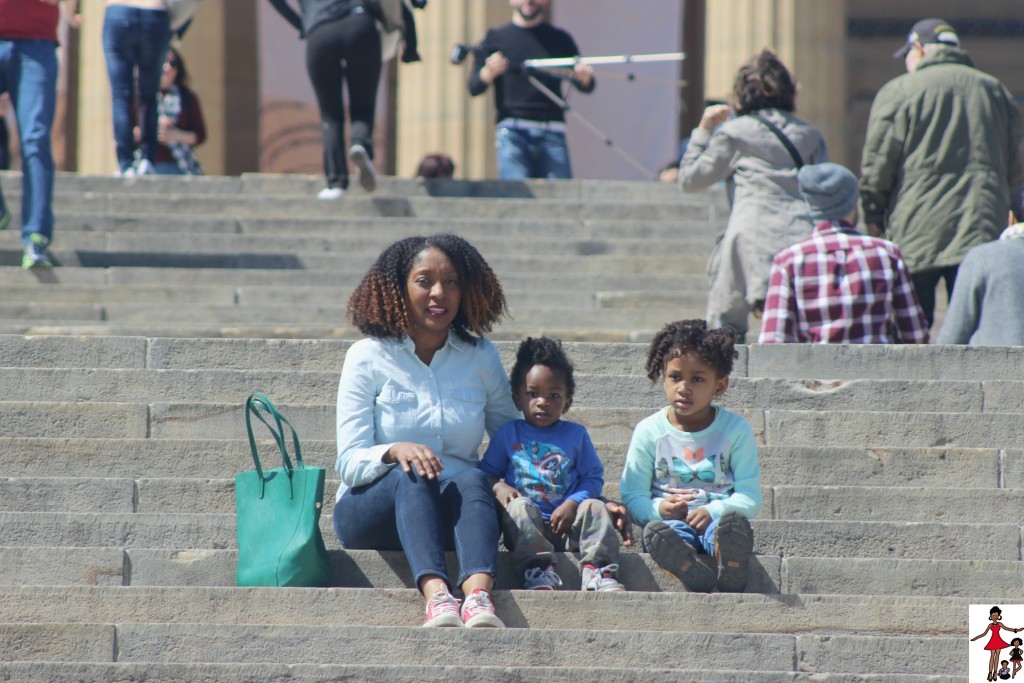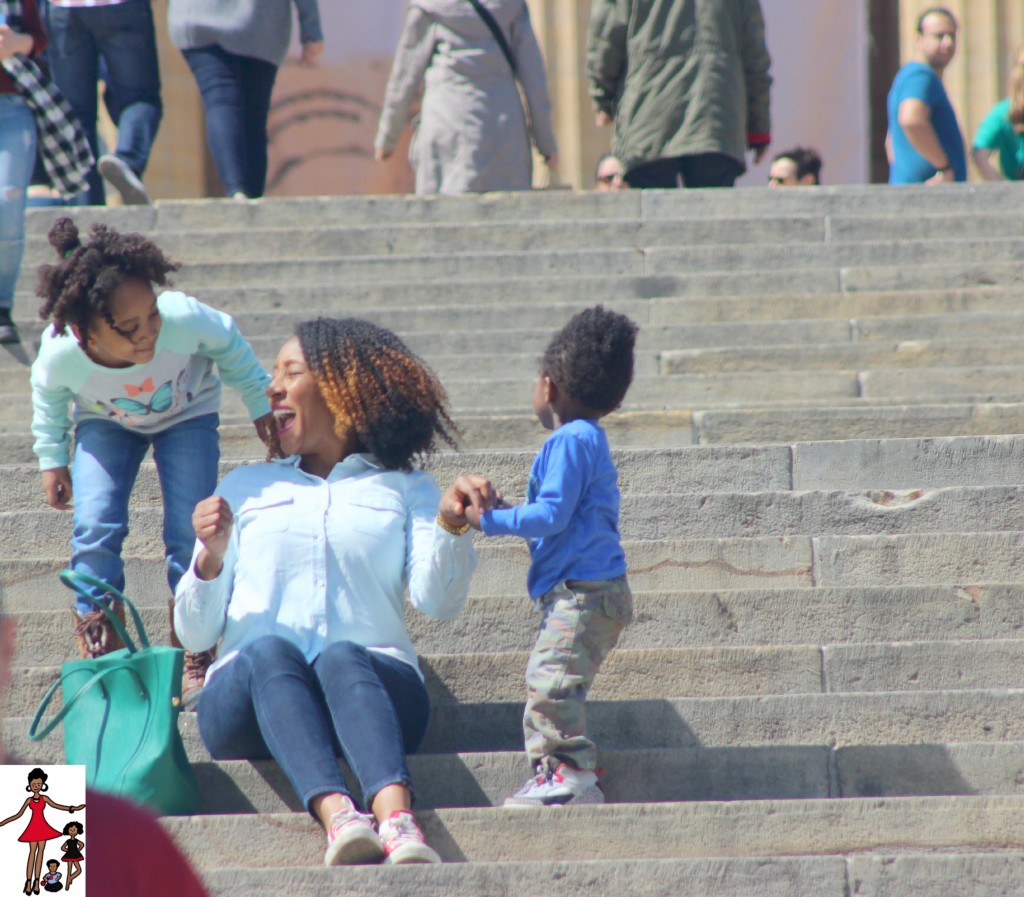 [Tweet "#VisitPhilly Here are some fun sights and things to do with your kids"]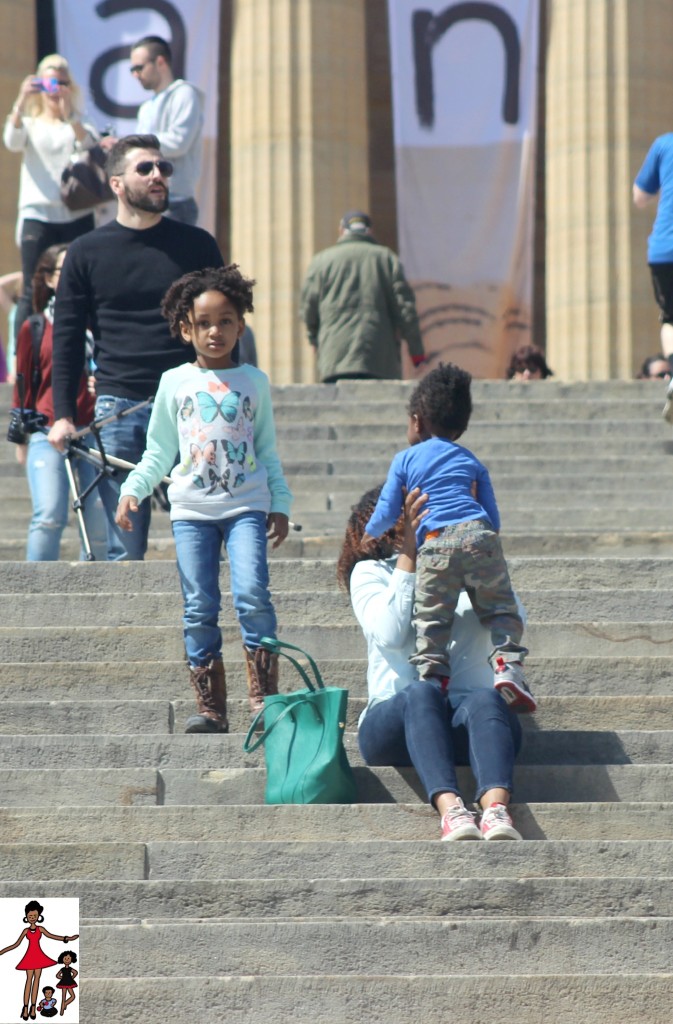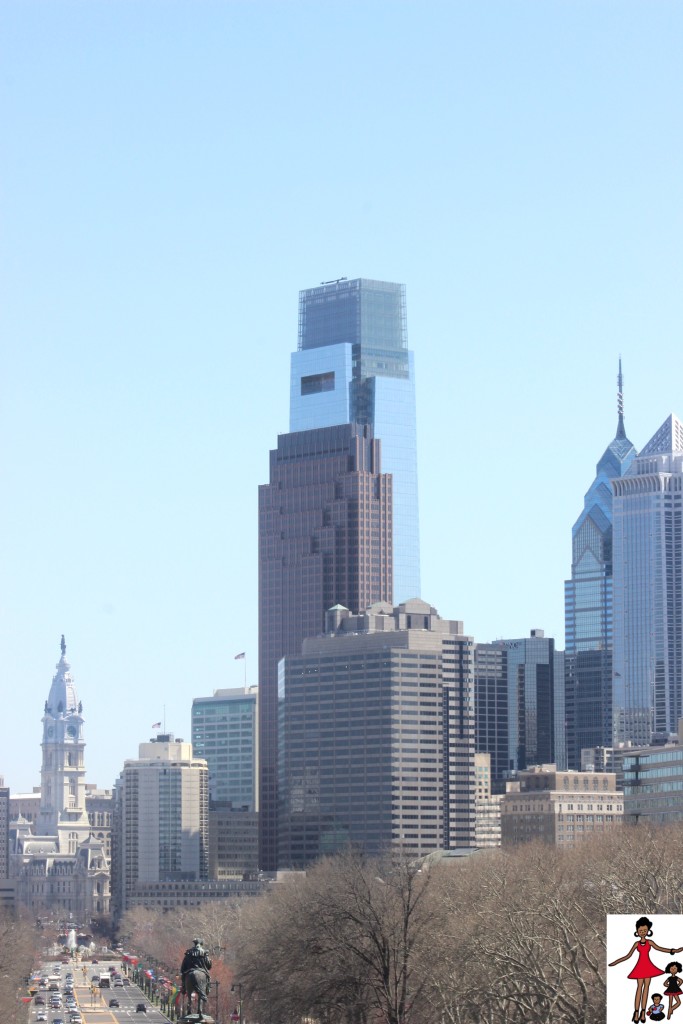 The Philadelphia Museum of Art is a magnificent building, it's the type of architecture that would make an impression on you each time you see it. As a former student of architecture , I really appreciated it's beauty.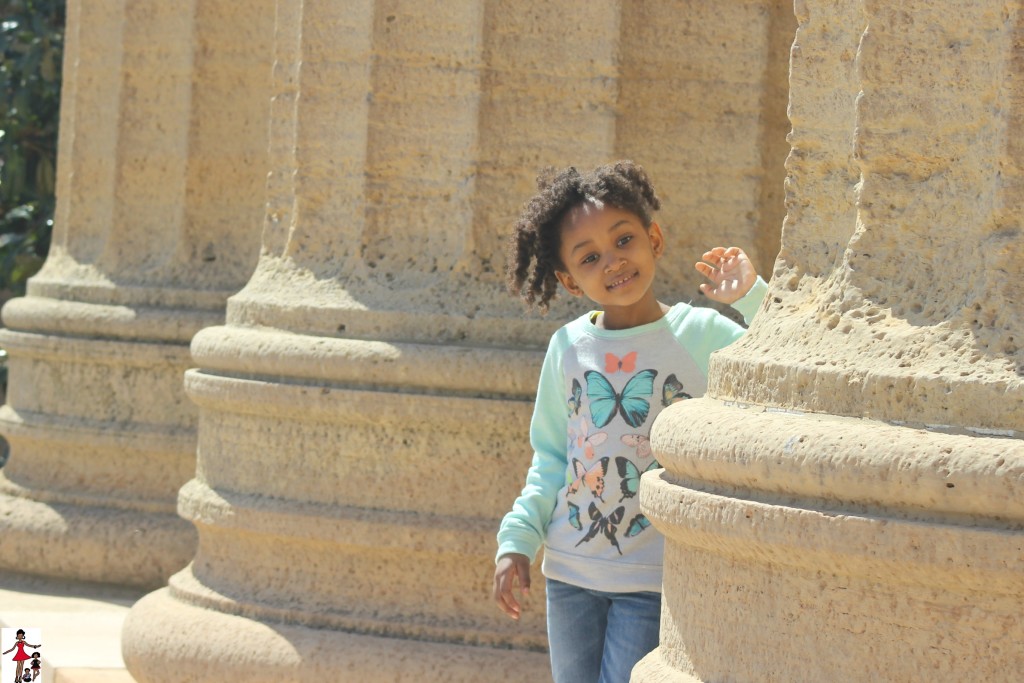 Next we headed out to the Please Touch Museum that we heard lots good things about. We took in the scenery of Boathouse Row on the Schuylkill River on our way there. It was a gorgeous day and there were people out canoeing and on row boats.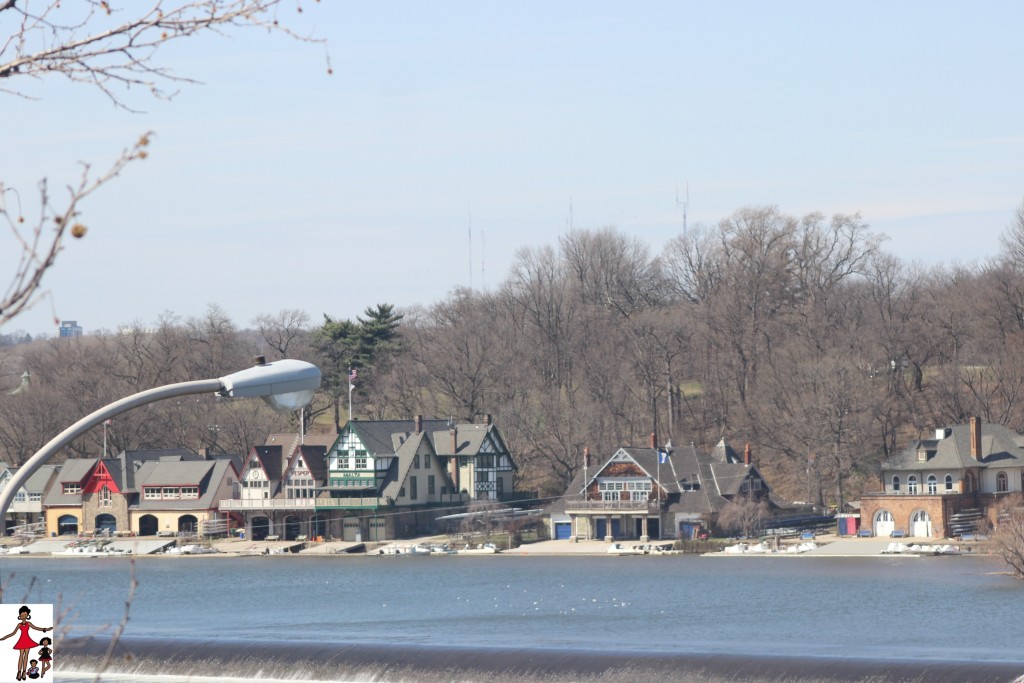 We also drove past the Philadelphia Zoo on our way to the museum and we wish we had the time to check it out. We are definitely going to visit Philadelphia Zoo on our next visit. All locals we chatted with recommended it for children.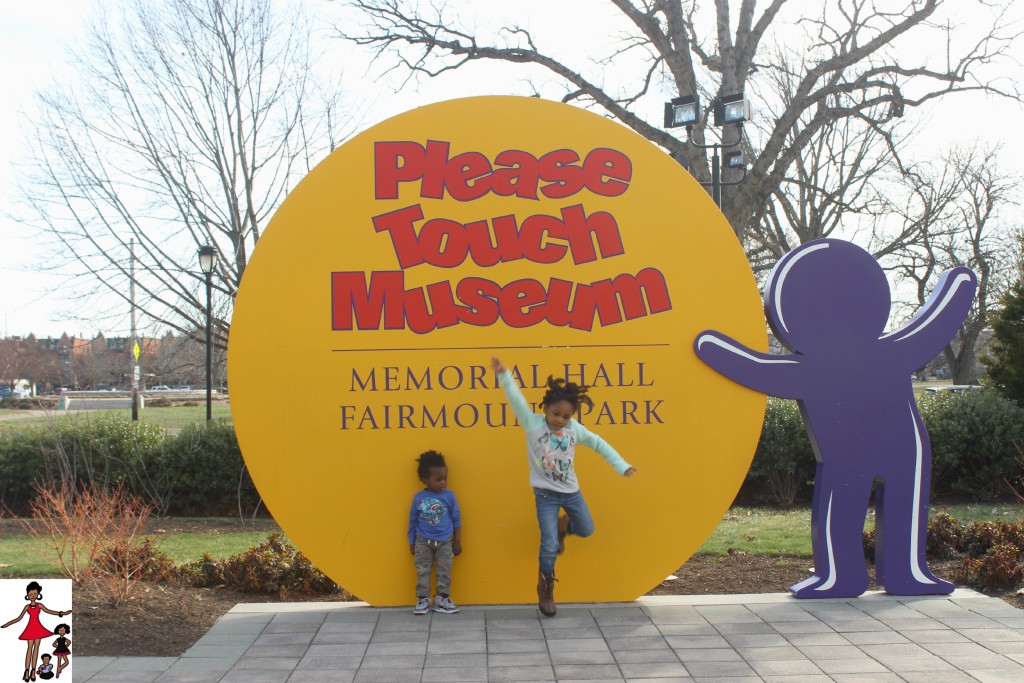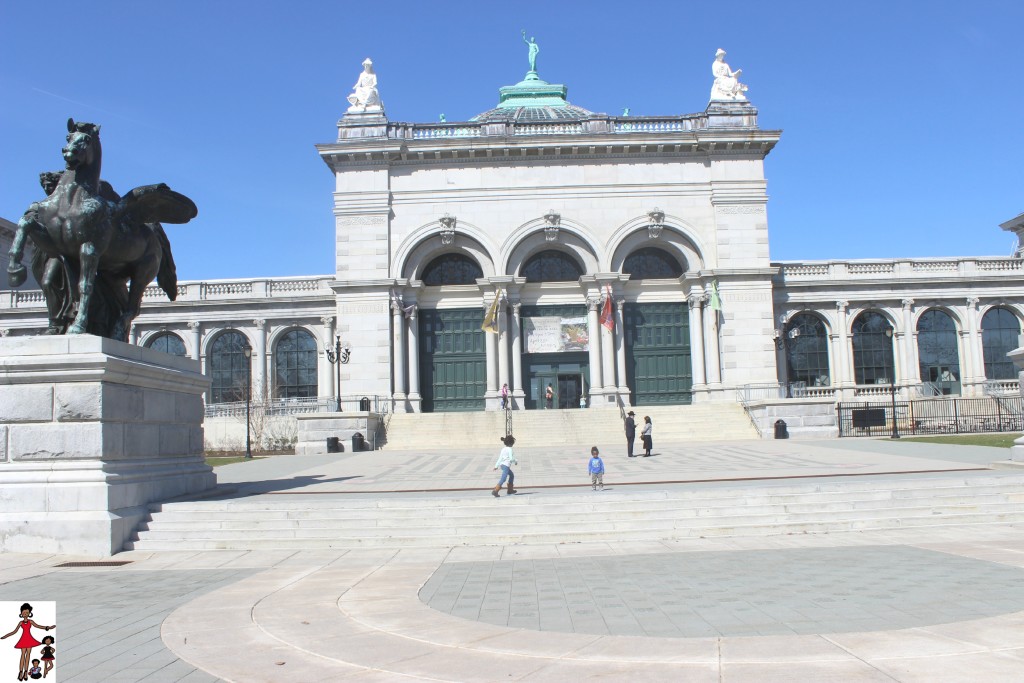 The Please Touch Museum is a children's museum housed at Memorial Hall at Fairmont Park. Just like the Philadelphia Museum of Art, the architecture of the building is quite impressive.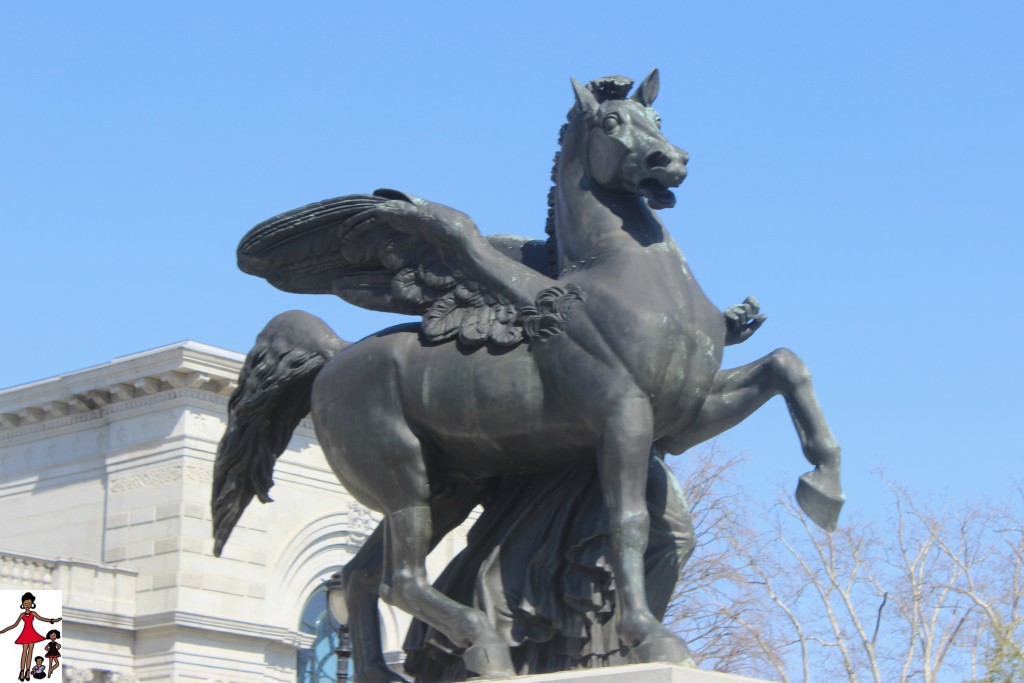 The Liberty Arm and Touch greeted us, it's a 40 feet life size version made with toys and other objects.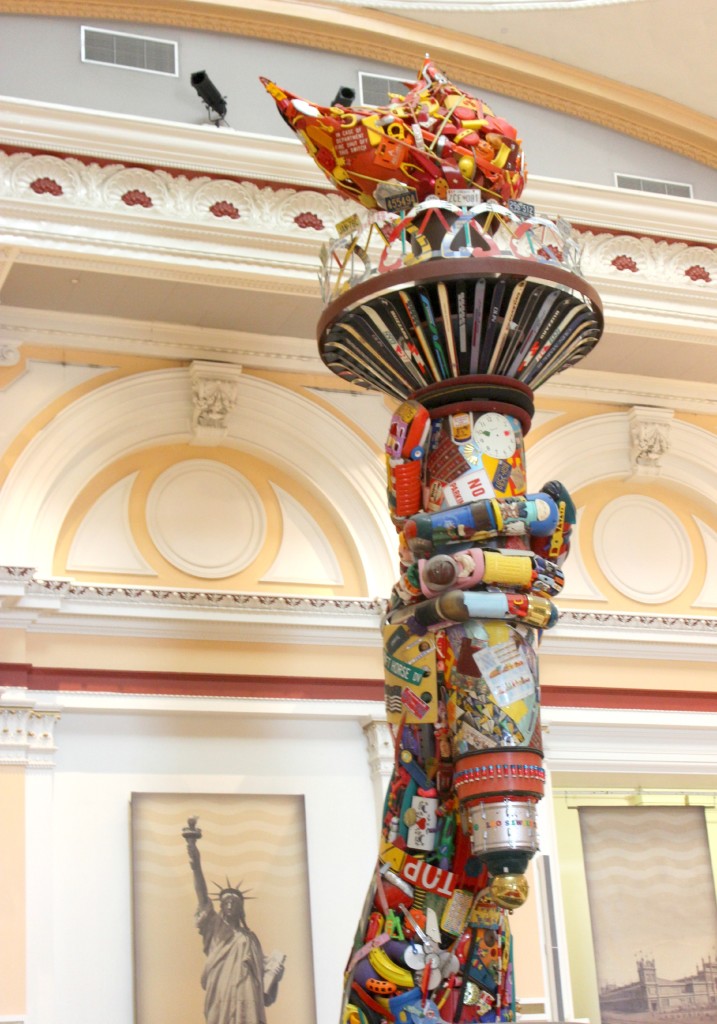 .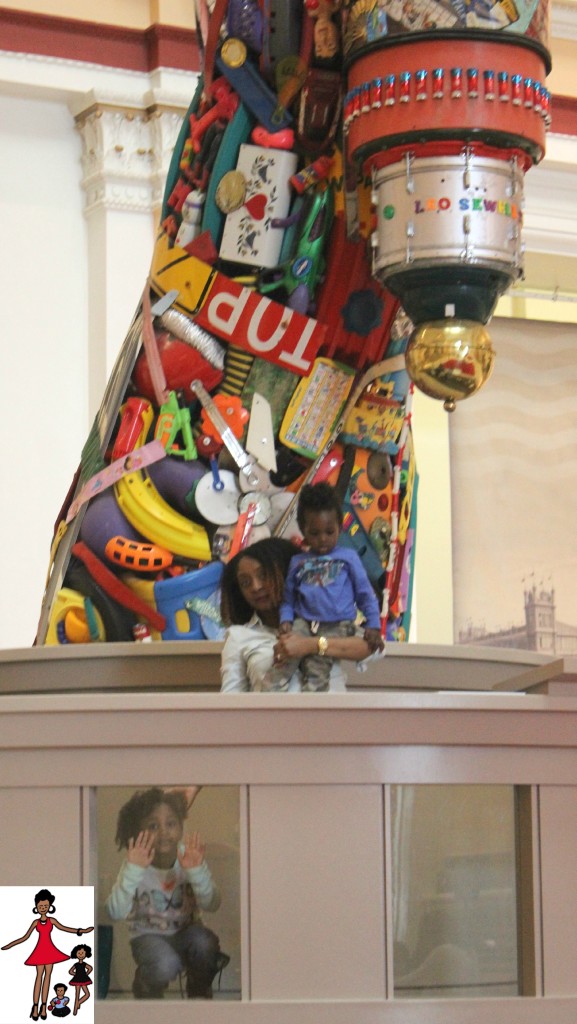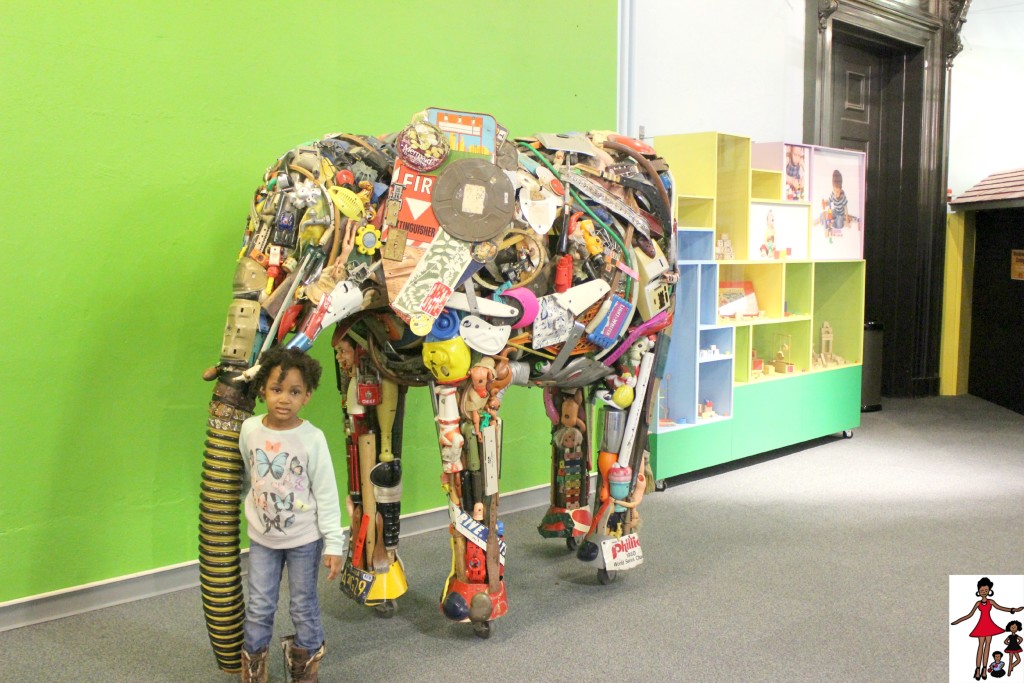 This elephant is made of all recycled materials. The Princess Fairy had a good time pointing out what all the different things were.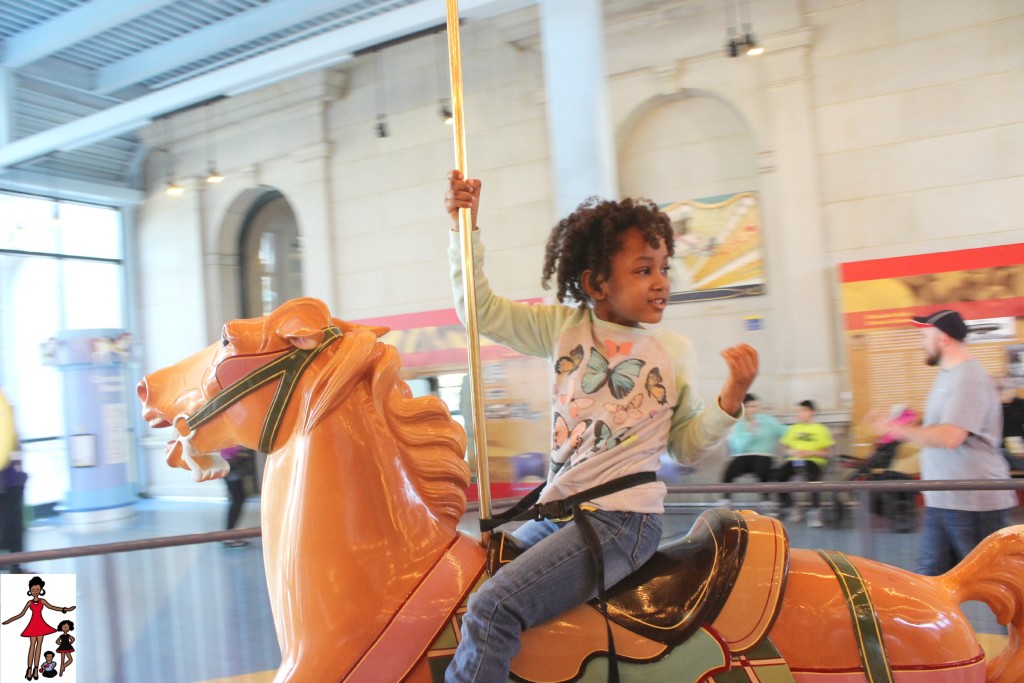 I thought that it was awesome that there is a carousel in the museum. The beautiful Dentzel Carousel is 100 years old and was originally in West Philadelphia as part of an amusement park. We go to children museums regularly and never went to one with a carousel. This makes Please Touch memorable for my little fun seekers.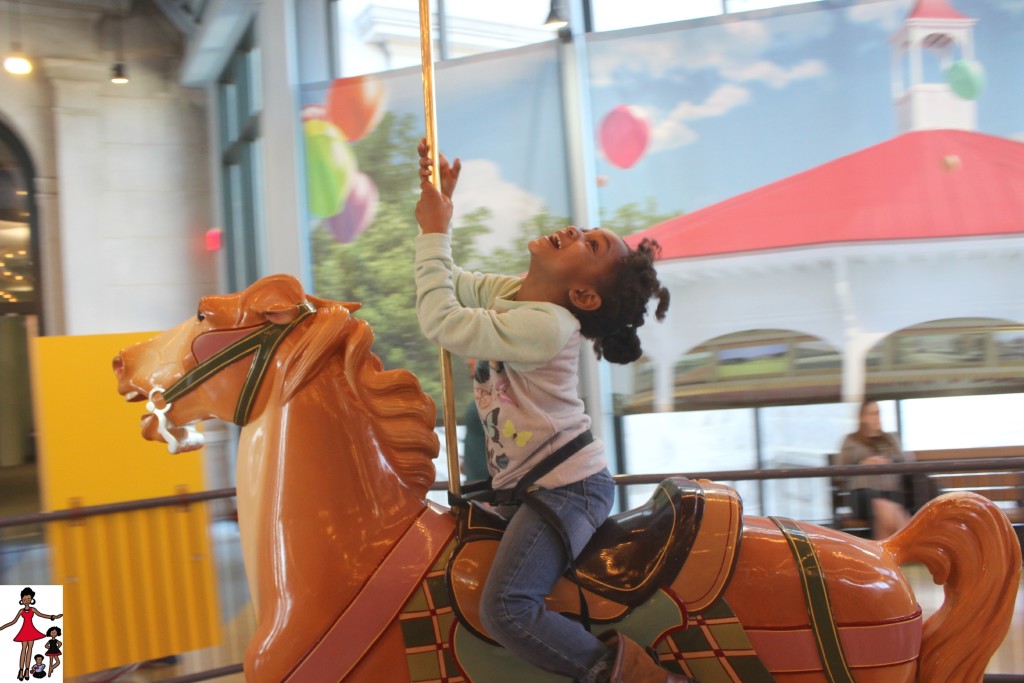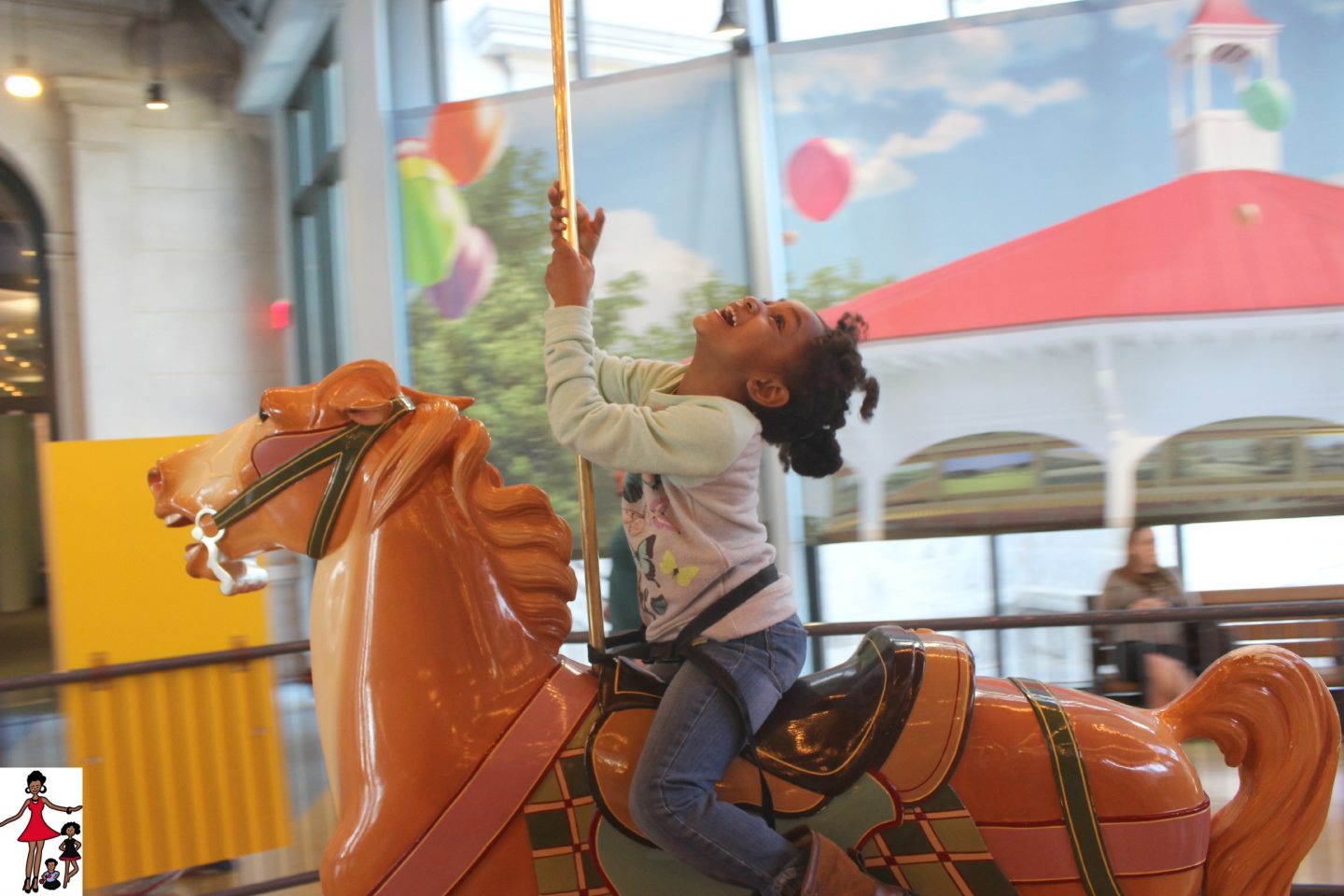 After the carousel ride we went down the rabbit hole to the Wonderland exhibit to enjoy a tea party.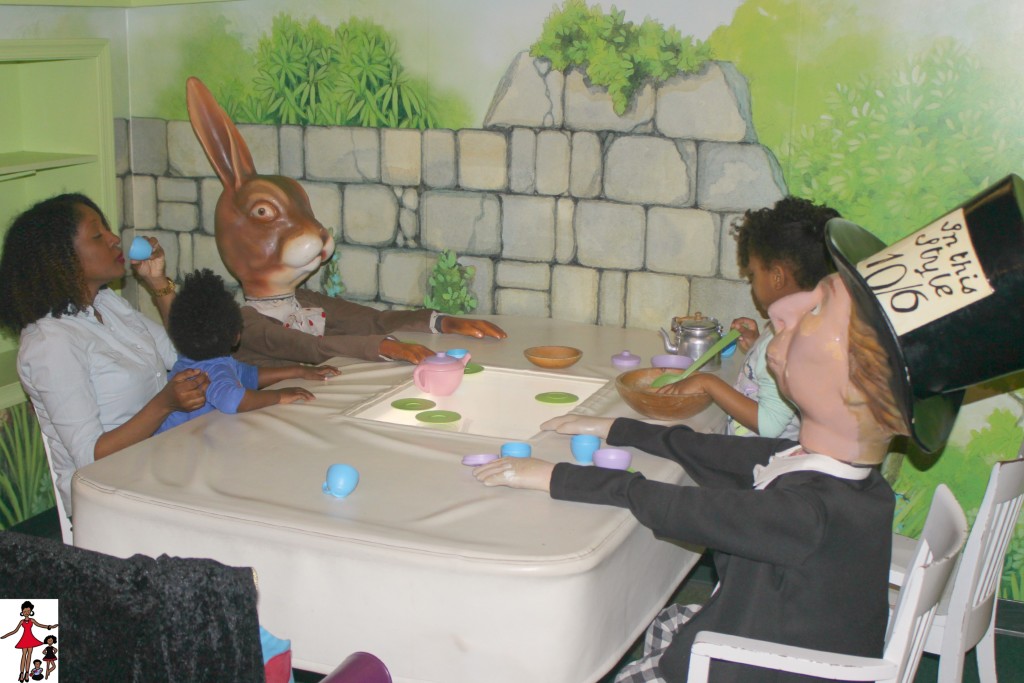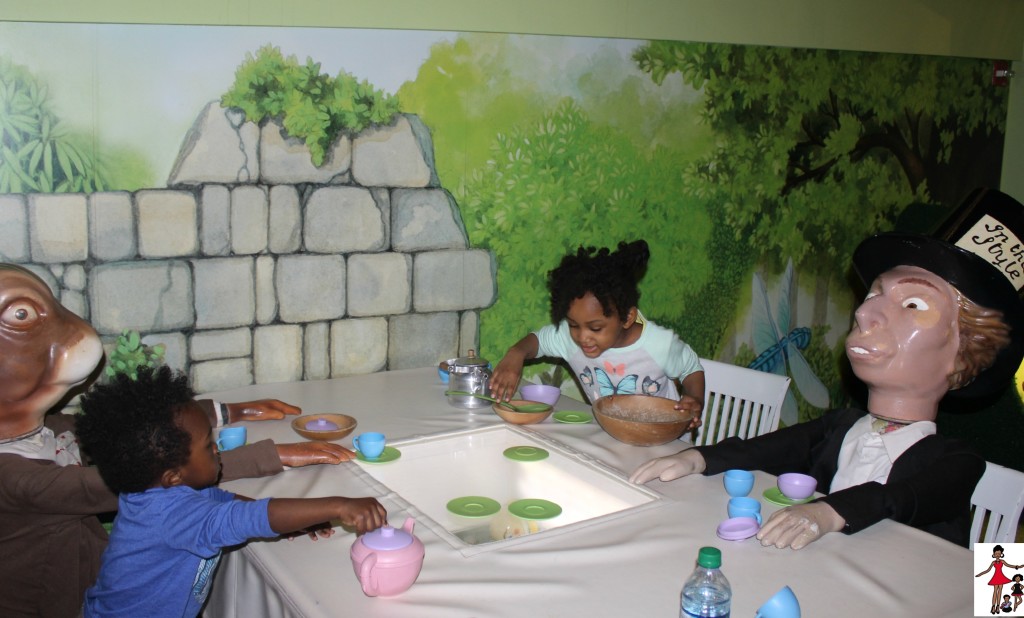 We did lots more at the Please Touch Museum but it truly deserves it's own post which you can look out for soon.
Reading Terminal Market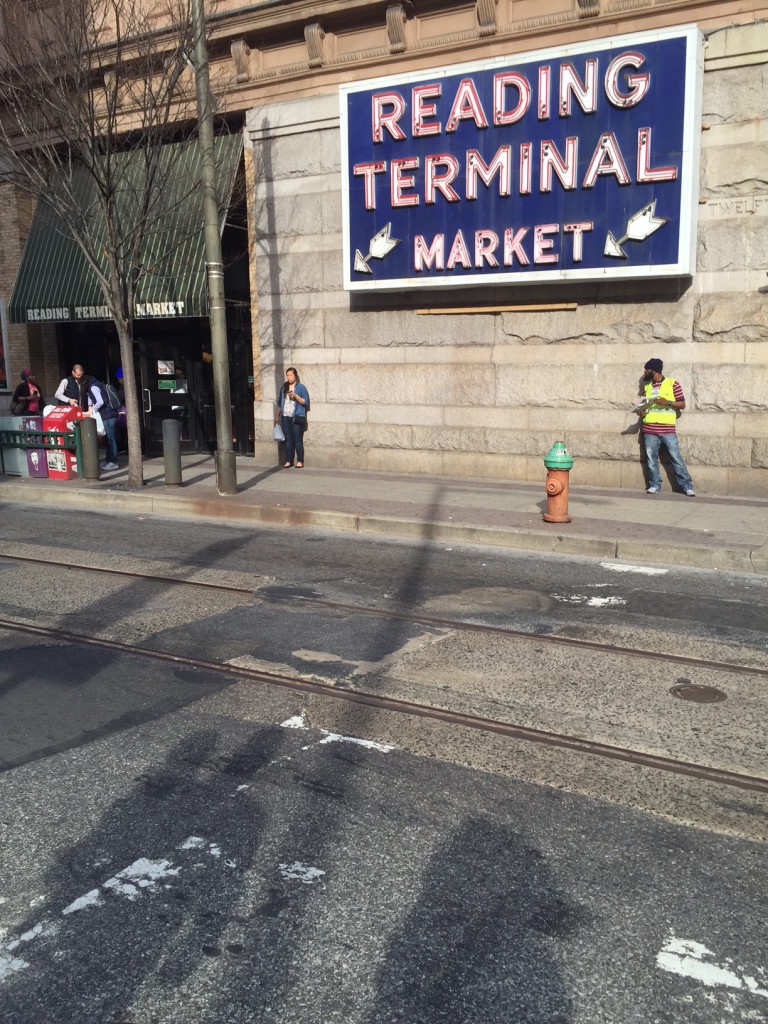 We worked up an appetite walking through the exhibits at the Please Touch Museum so we decided to head out to the Reading Terminal Market in Downtown Philadelphia. The Reading Terminal Market was perfect as we had no idea where to find restaurants  so it was awesome to have it all in one space. There are over 100 merchants at the market. Since we went towards closing time (they close at 6pm) some of the merchants were already closed. The Reading Terminal made it tough for us to make a choice with so many yummy options. There was everything from Philly Cheesesteaks, to organic produce and hand made products.
We decided to try Hunger Burger since they feed a child from each purchase. The kids tried their mac and cheese and I tried their lobster mac and cheese. My hubby settled on a real manly corn beef sandwich from Hershel's East Side Deli. He loved it!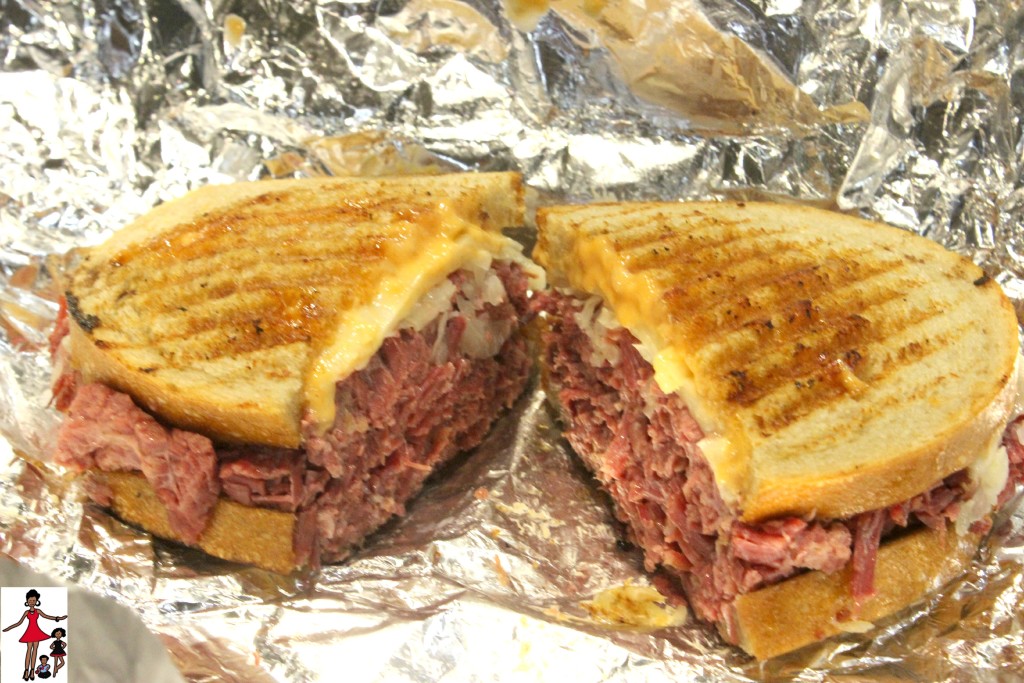 The best part of the Reading Terminal Market for my family was dessert at Bassett's ice cream.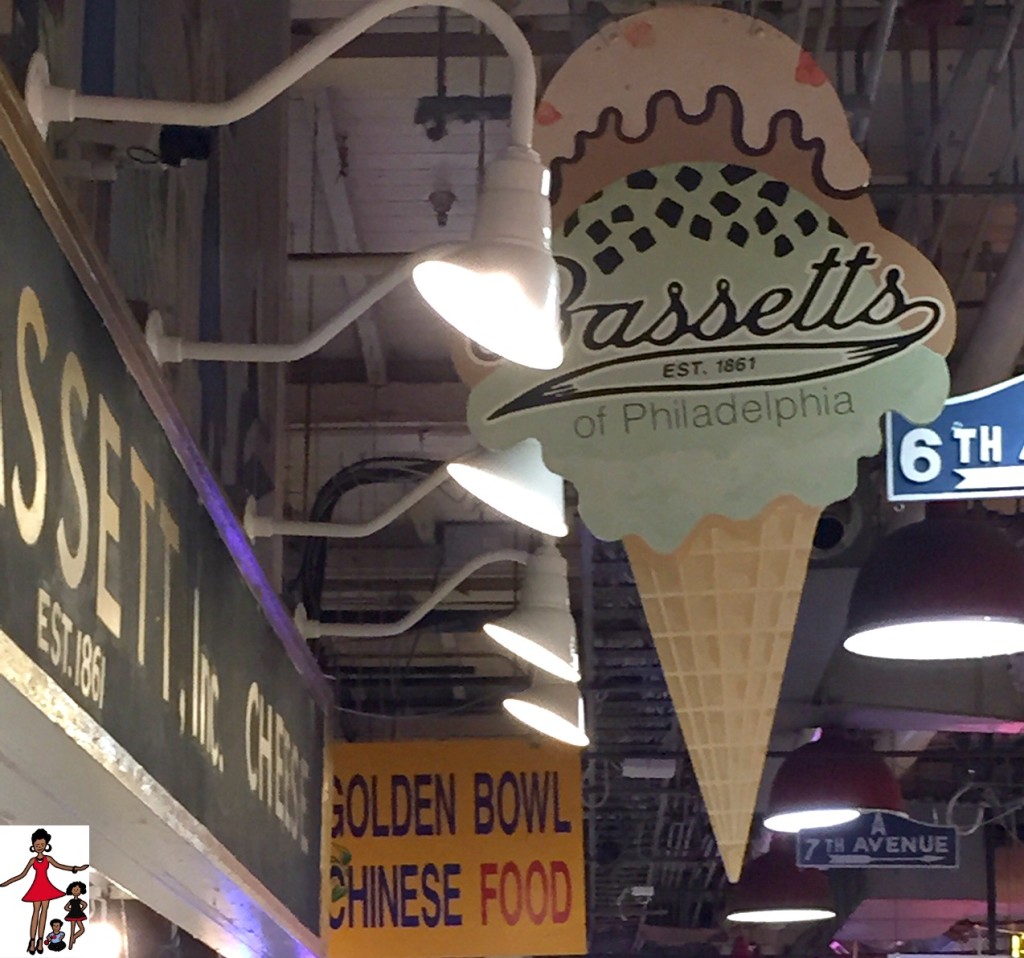 The ice cream was amazing and I loved the fact that they were willing to take my daughter's nuts allergies into consideration. They opened a new tub of chocolate ice cream to prevent cross-contamination. The ice cream was so good, I forgot to take a photo before having it. I checked out their website and even President Obama is a fan of Bassett's ice cream.We look forward to exploring Reading Terminal Market more on our next trip to Philly. It is definitely on our must do list for all future trips visit to Philly.
Next, we then headed back to New York City. Although we left around 6:30pm we didn't hit much traffic and got back home in approximately 2 hours.
What are your favorite things to see and do in Philly with kids?
Thank you Visit Philadelphia  for partnering with us. As usual, all opinions expressed are my own.