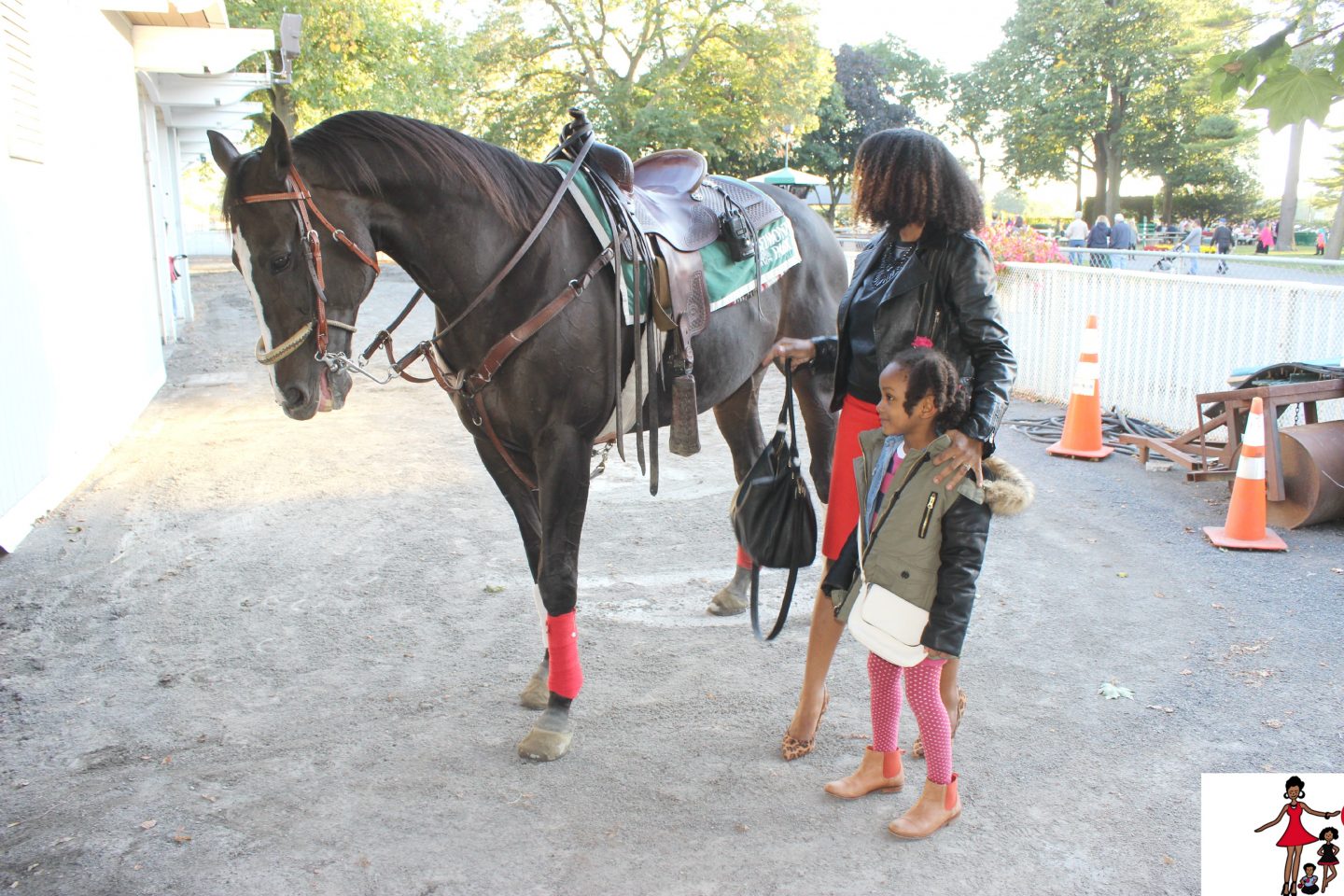 Today the Princess Fairy and I spent the evening at Belmont Racetrack in Elmont, New York. It's only 20 minutes away and I always drive by but this was my first visit. I love trying new things and I want to encourage my daughter to be the same so I brought her along. She loves horses, so that was a plus.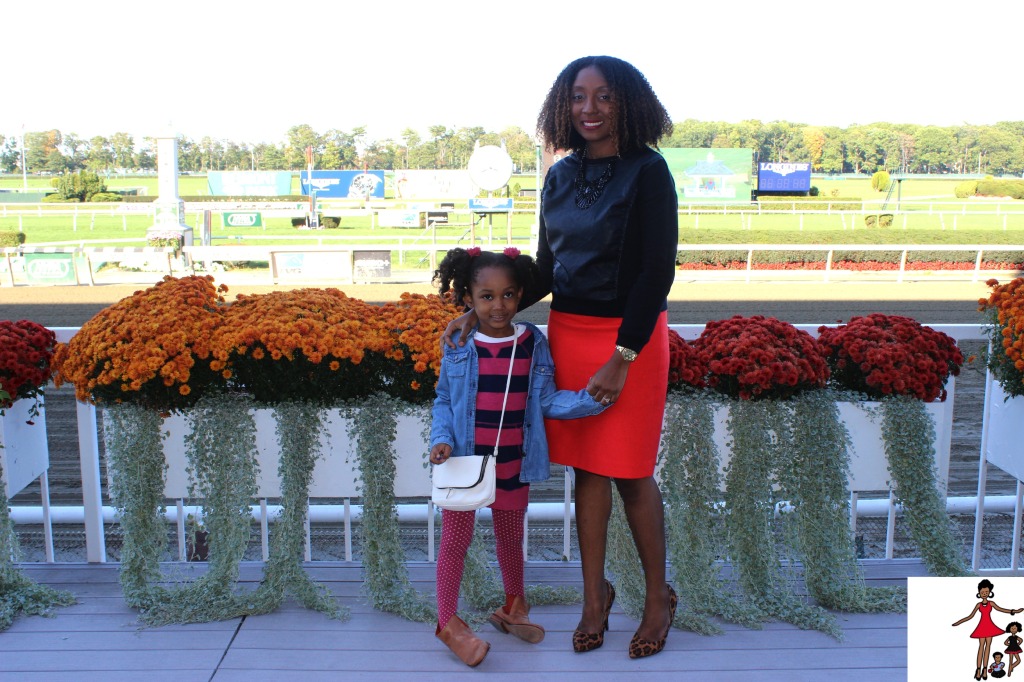 We were hosted by America's Best Racing and their brand ambassadors were awesome hosts who were very knowledgeable about horse racing and passionate about teaching us newbies.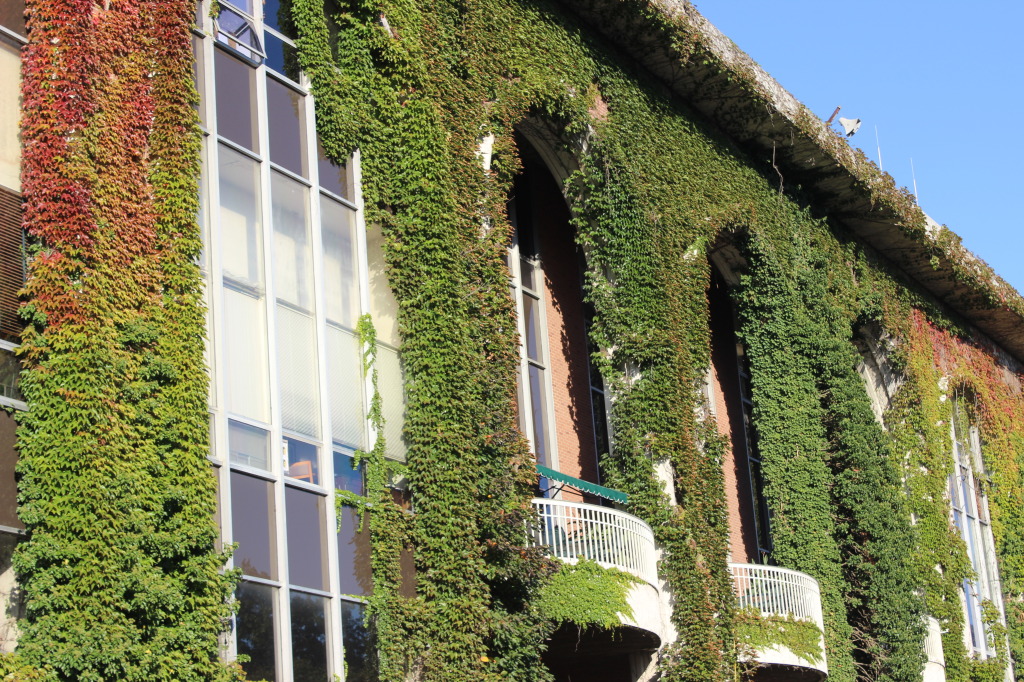 The architecture is gorgeous!
The outfit that I initally planned to wear was not warm enough so I switched up to this leather panel sweater and wool skirt. My sweater is from Zara and skirt from J. Crew and I had them both for a while.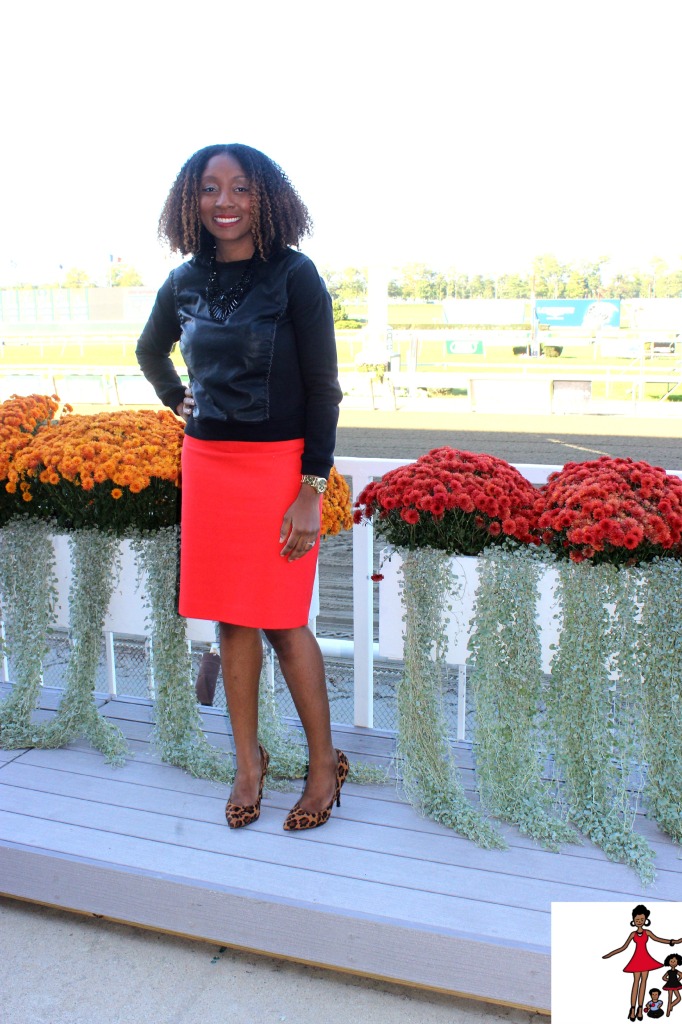 Yes, I walked with my FAVORITE motorcycle jacket, I don't ever leave home without it. It's one of my fall staples, you never know when the temperature will drop.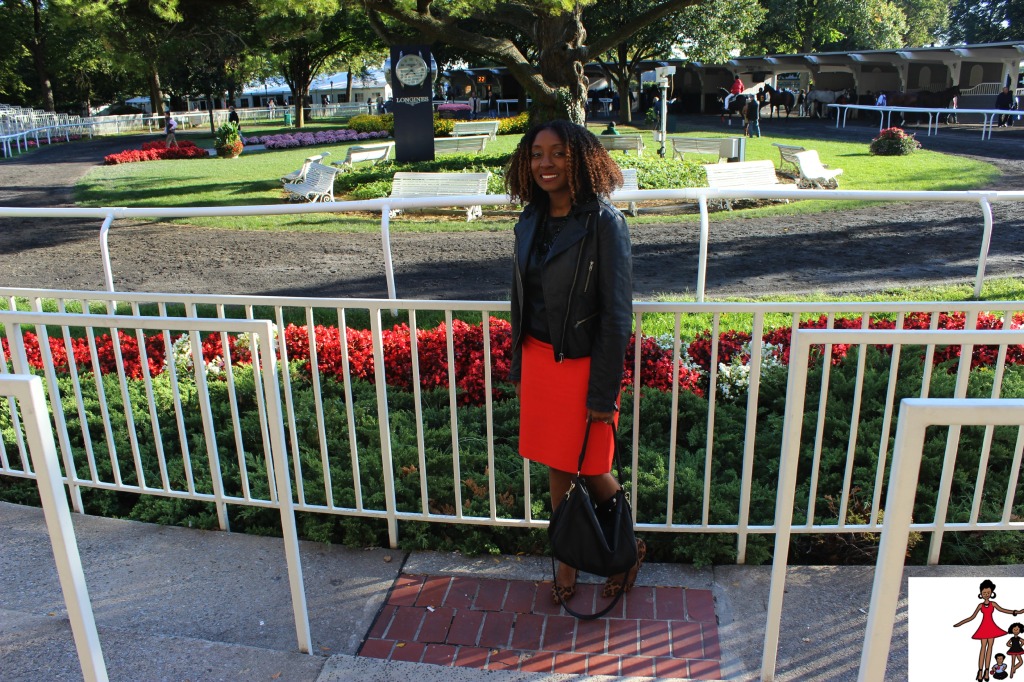 The Princess Fairy wore this ensemble. Her outfit is all GapKids except her jacket and boots which are from Zara Kids. She got lots of compliments.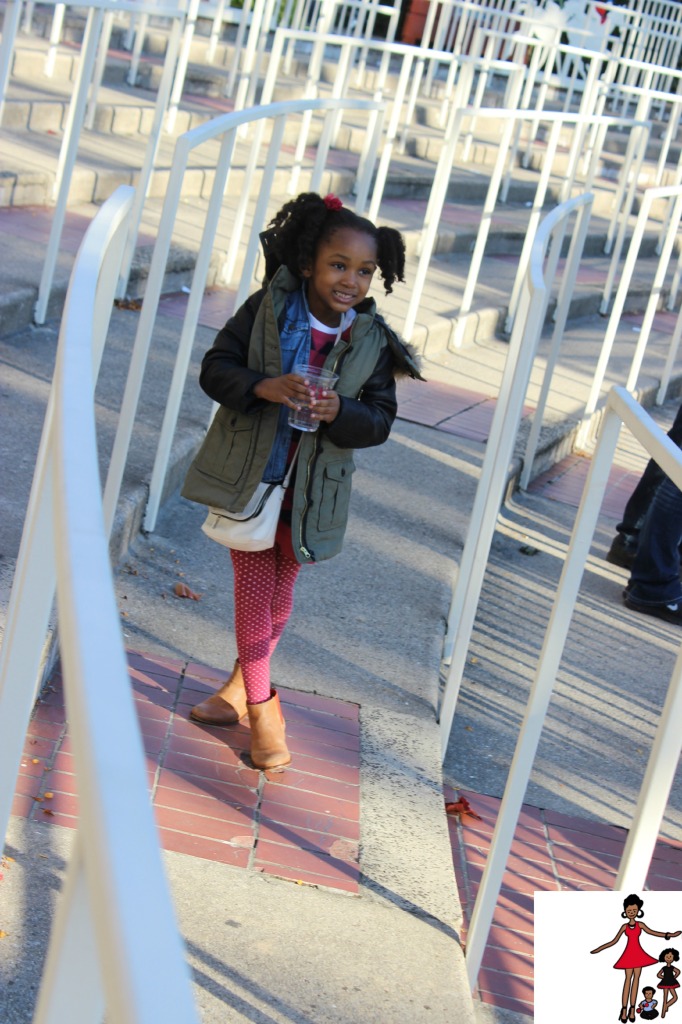 I let the Princess Fairy pick the horses, the first horse she picked was super slow. It was actually sad and I felt bad for him. The second horse was much faster and came in 2nd place. She was looking forward to meeting the ponies but we weren't able to. However, she was able to meet this gorgeous horse which she can't stop talking about.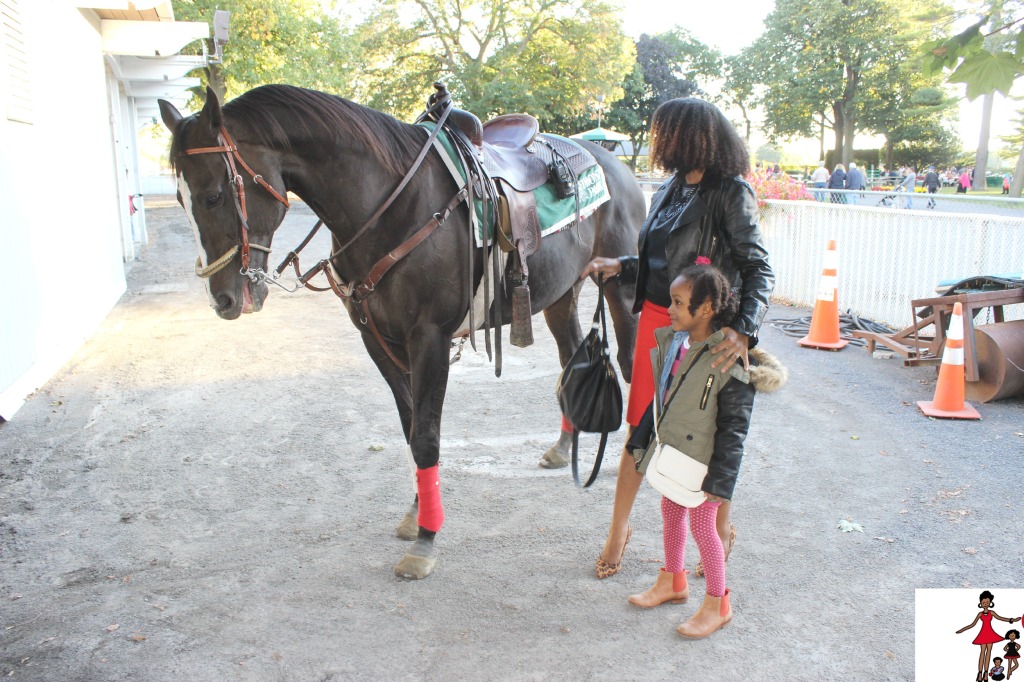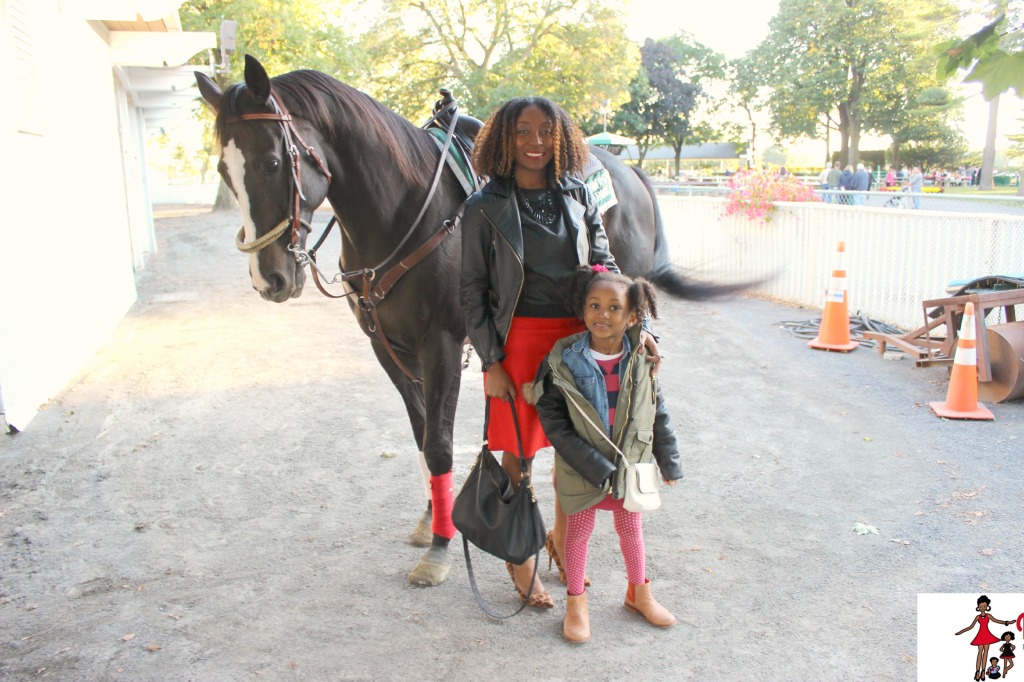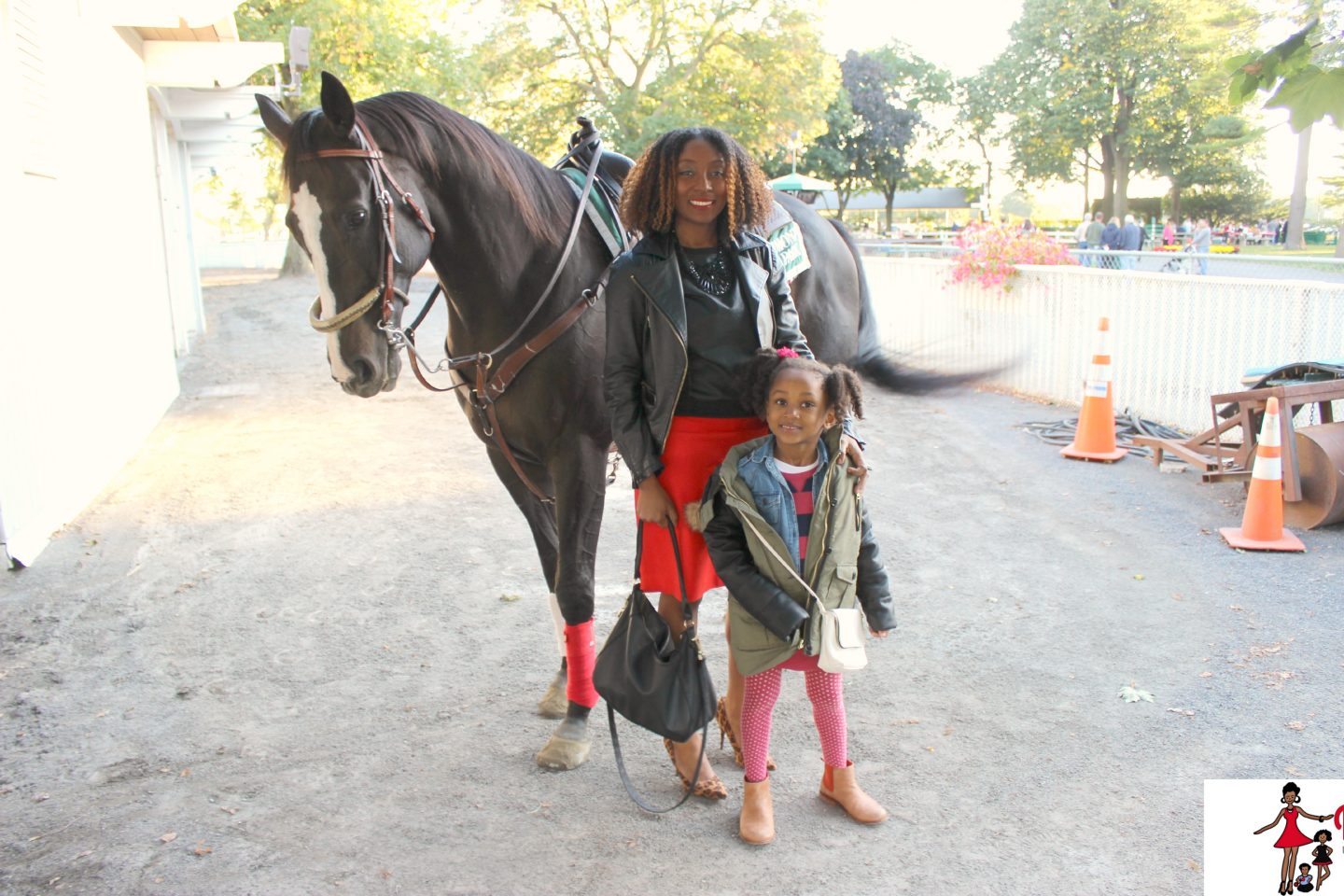 I'm thinking about planning a date here with my girlfriends next spring so we can have some drinks and bet on some races.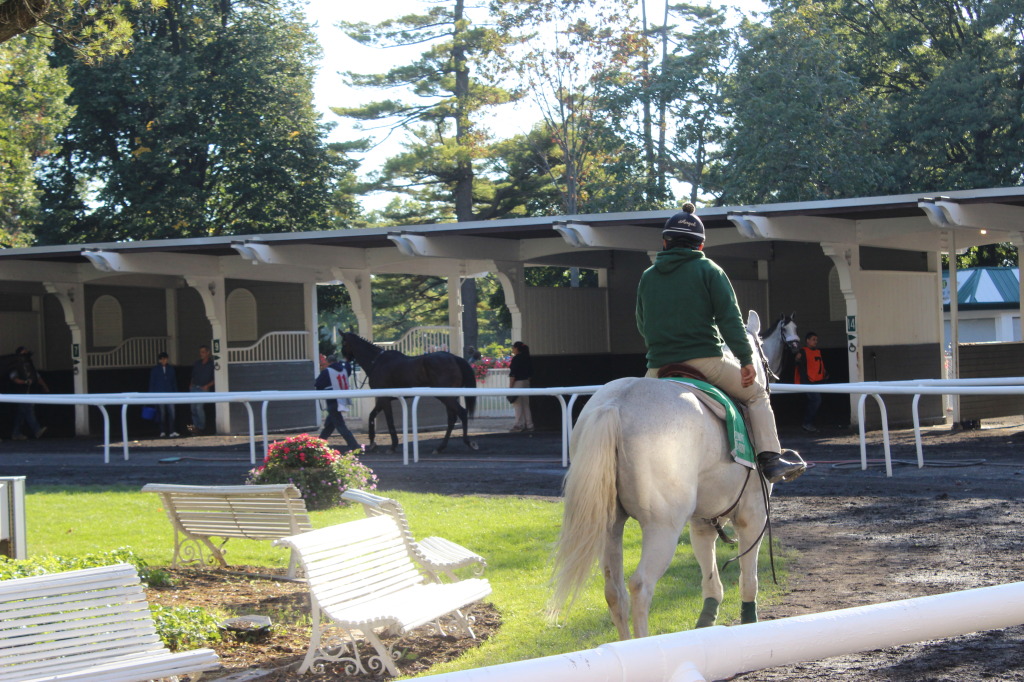 As usual, I'll let you know what you really want to know as moms. There were lots of kids there and  they have a few kid friendly activities plus a playground area. The bathrooms are clean and spacious with bathroom attendants and the entire place is stroller friendly however there was a great deal of smoking which you would definitely want to take into consideration.
Are you a horse racing fan? Have you been to Belmont Park?