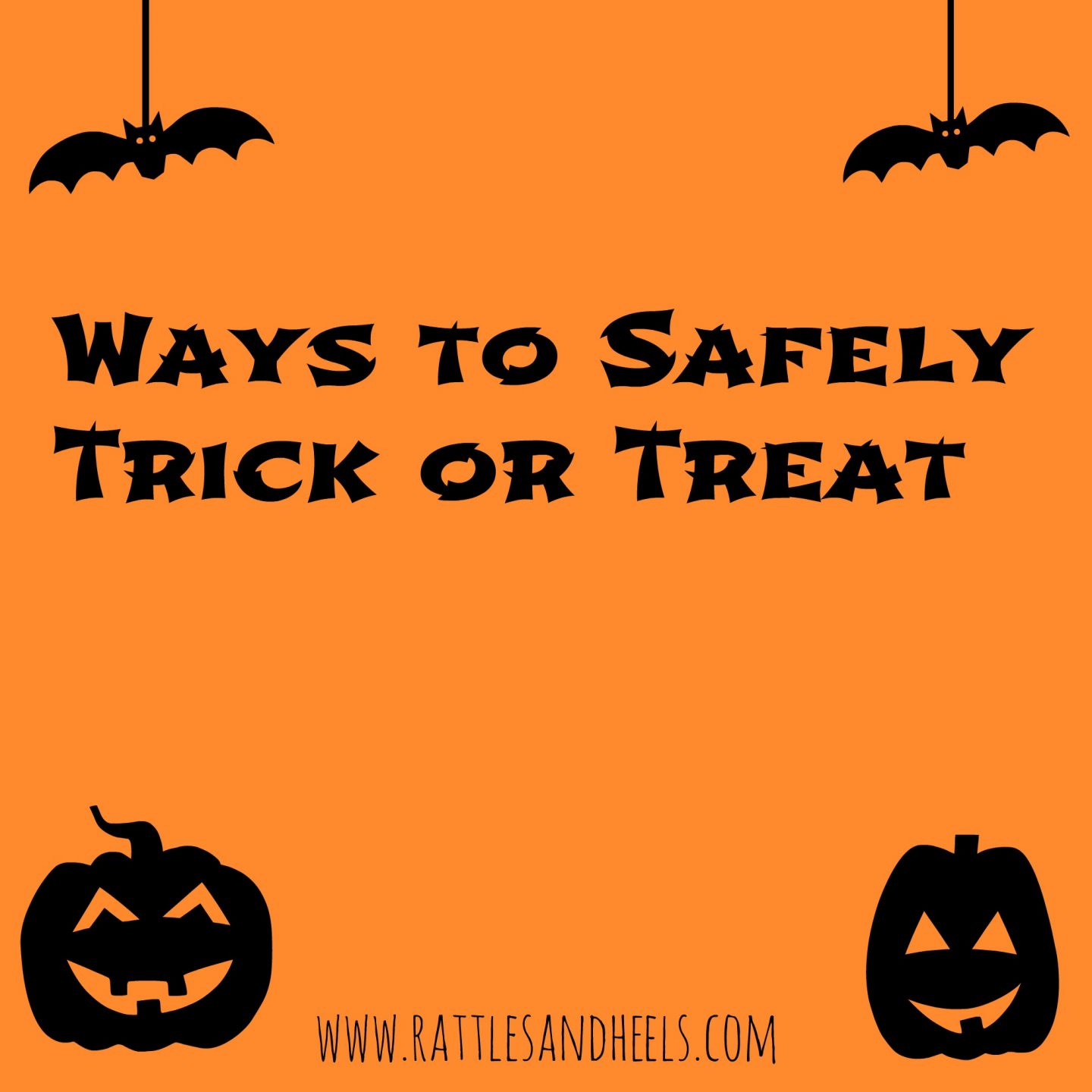 [Tweet "7 Ways to Safely Trick or Treat for Food Allergy Moms"]
Can you believe that I've never went participated in Halloween? It's not that I have a problem with it (Although, I get spooked out really easily). The Princess Fairy's gotten dressed up for parties at daycare and preschool but no fancy costume since they did Harvest celebrations and not particularly Halloween.  They were very intimate but this year, we're going all out, well kind of. We're getting dressed up and wait for it! Going trick-or-treating. Of course, it's because she's much bigger and wants to (It's all she's been talking about for the past few weeks). She's narrowing down her costume of choice (Right now Princess Sophia, Queen Elsa or DocMcStuffins) and helping me decide on mine (I'm thinking Cruella de Vil).
I can't say that safety isn't on the top of my concerns when it comes to trick-or-treating.  The whole concept of my kids walking up to  strangers and asking them for a trick or a treat is unnerving. Add the fact that my daughter has food allergies and so many common treats contain nuts.  I want my kids to be happy and never feel left out so I'm making sure that they have fun participating but safe fun.
Here are ways to safely trick or treat for food allergy moms:
[Tweet "Trick or Treat Safety tips for kids with food allergies"]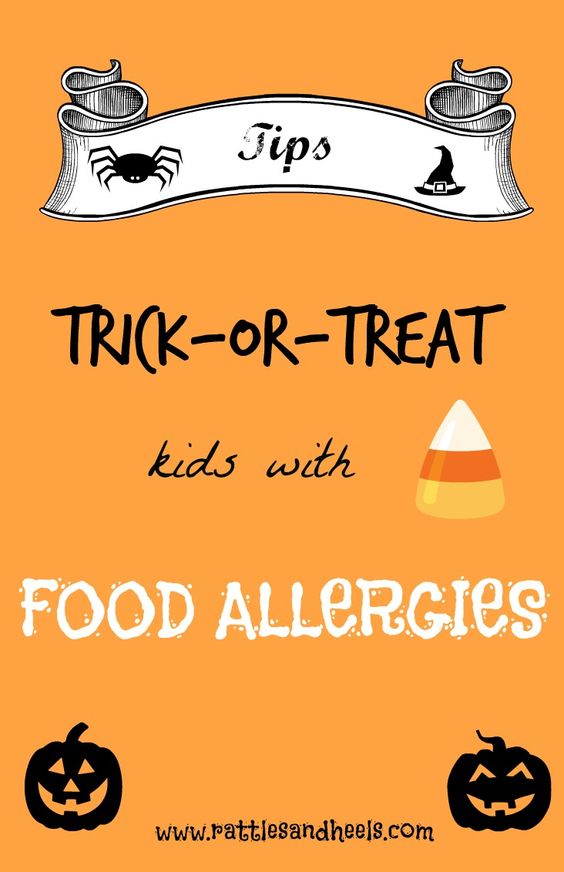 1. Small Trunk or Treat
My kids are little, 4 and 1 so I don't want them to be overwhelmed by large crowds of kids especially bigger kids trick or treating. This will take away from the fun for little kids so we're keeping it intimate by participating in a small trunk or treat with other parents. If you've never heard about trunk or treat, it's where you decorate your  car trunk and kids go trunk to trunk to get their treats. I hate the idea of my kids ringing random peoples bells, we live in the city and we don't know our neighbors well enough or have that level of comfort so trunk or treat is perfect for our lifestyle. If you want to plan a trunk or treat there are tons of cool trunk decorating ideas on Pinterest.
2. Educate your kids
Sure, I'll be right there with my kids but it's still important for me to talk them ahead of time to let them know what we are doing and ways to deal with strangers. The baby may not be able to understand yet but my 4-year-old can, so it's important we have a conversation before going out.
3. Make a Food Allergy Plan
When you have kids with food allergies you must be prepared at all times. Halloween is all about candy and your kid doesn't need to feel any different because of he/she food allergies.  I plan to make a list of all the popular candy brands that my daughter can eat, copy and paste the image and print it out so she has a clear vision of what's okay to eat and what's not. (If you'll like a copy, let me know and I'll make a printable version and add it to my newsletter). Also, ensure that you have the candy that your kids can have on hand, so they can have treats with their friends. You don't want to hope that there will be someone giving out nuts free candy. Walk with safe candy for your child and put the ones that have nuts away for a child who can eat it.
4. Minimize Sugar intake
We all know what happens when children have too much sugar. They get really hyper and excited which sometimes makes having a good time a bit of a challenge. I'm going to set a limit on how much candy The Princess Fairy can have and make sure that she consumes lots of water.
5. Brush and Floss
Candy can lead to cavities, so no matter how tired you thoroughly brush and floss your kids teeth.
6. Dress your kids appropriately for the weather
I've seen way too many Tinkerbells on a super-cold Halloween day. Here in New York City, Halloween weather can range from the 70s to 40s, so it's important to dress your kids for the weather so they are comfortable. You don't want to overdress or underdress them but pick a costume that would fit the weather. You can also layer up with tights, undershirts, long johns etc.
7. Be an advocate for your children
Since I've become a mother, I don't hold back to make other people comfortable. There are people who will try to pat your kids or touch their faces and if it makes you uncomfortable don't be afraid to tell them. I let them know sternly the minute I see them reaching forward. Make sure no one violates your child's personal space. If you're shy, here's what I say "Excuse me, I am teaching my kids about respecting personal boundaries so do you mind not getting that close to her/him" This always works well.
That's all that I have to share.
I'm sure many of you are much more experienced with Halloween than I am.
Feel free to share your safety tips with us below.