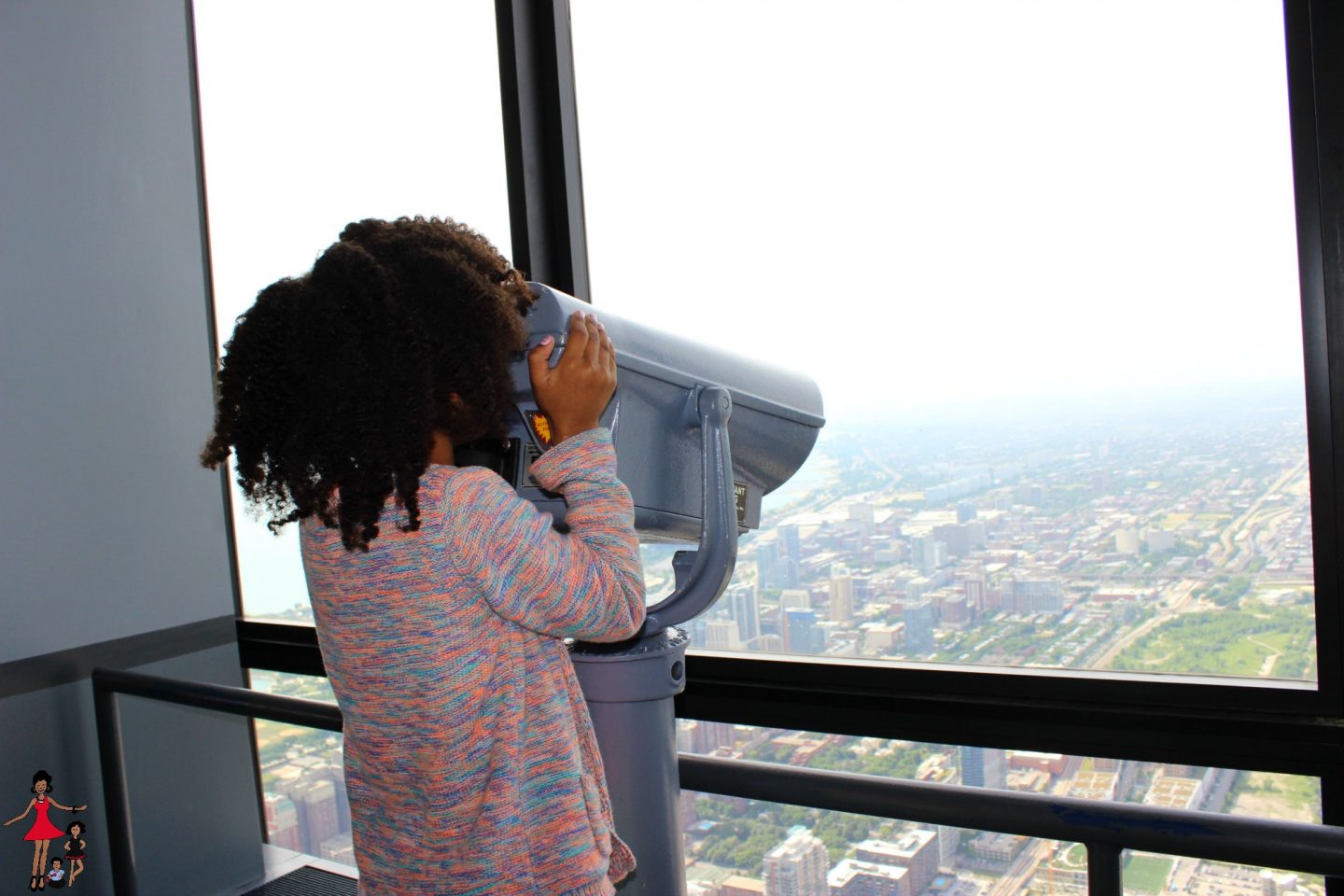 Unless you're living under a rock or you don't follow me on Snapchat and Instagram (which you need to do ASAP) you know that we took the most epic trip to Chicago last week.  We didn't have a dull moment as one of the awesome moms in my community @styledelegate commented on my Instagram "So cool! Your Snapchats have been lit with fun, and excitement. You go girl!???" But Snapchat tells only a small bit of the story so I had to share this post filled with all the information you need to plan your family's trip to Chicago. Even if you weren't considering heading to Chicago with the little ones I think it would be on your bucket list after you discover how kid friendly this midwestern city is. So here are 10 awesome things to do  in Chicago with kids. Remember to share this post with all your friends with kids.
[Tweet "If you or any of your friends are heading to Chicago with kids, you have to read this post! "]
10 Awesome things to do in Chicago with kids:
The very first thing we did in Chicago was head to the Willis Tower Skydeck. The Willis Tower was the world's tallest building for over 25 years and is currently the tallest building in the Western Hemisphere. I've been interested in visiting out the Skydeck for a long time and it was on the top of our Chicago bucket list.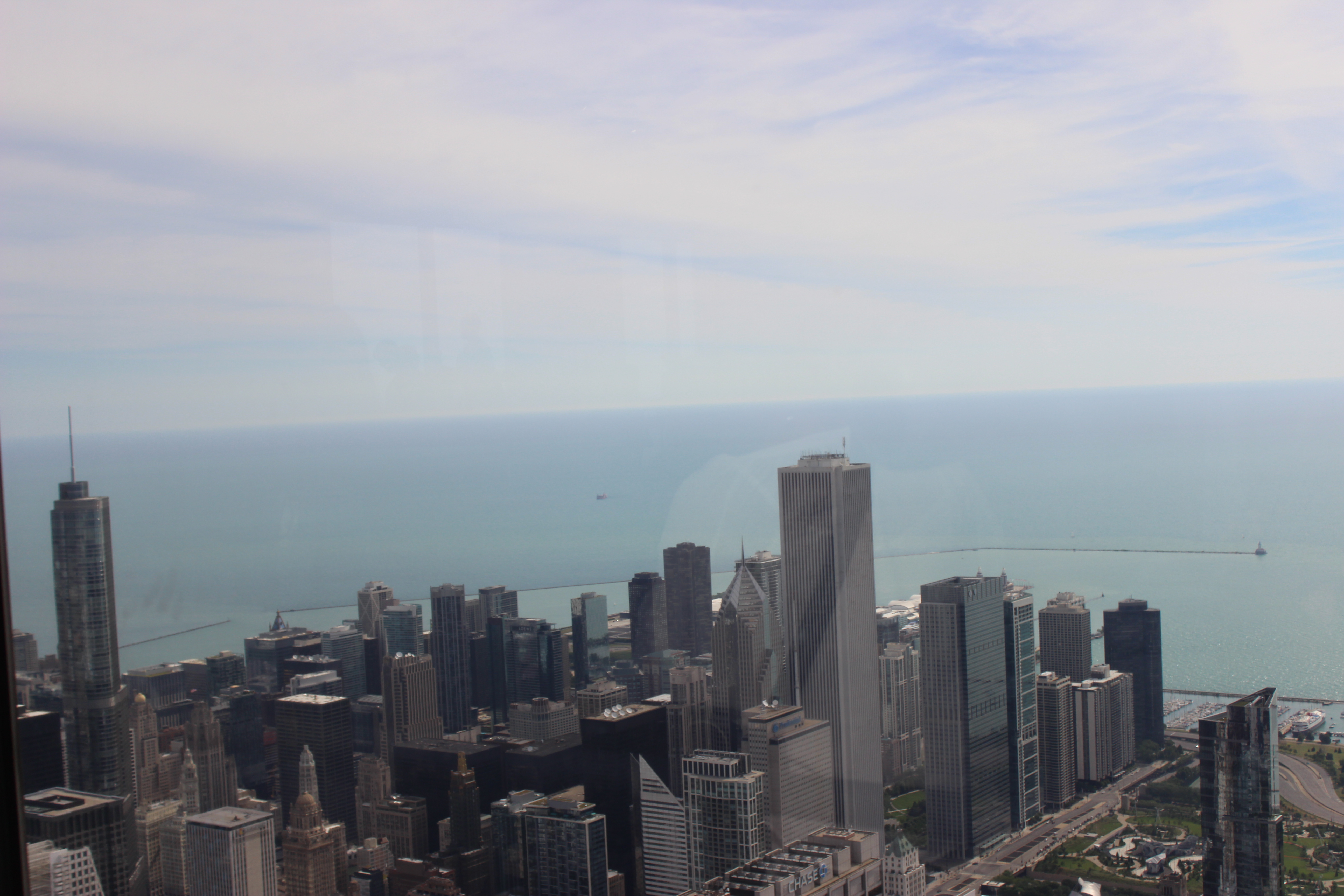 I figured it would be a great introduction to the city. After a quick cab ride from our hotel, Embassy Suites by Hilton Chicago Downtown Magnificent Mile, we arrived anticipating a big crowd since it was the July 4th weekend. While there were a lot of people there we didn't have long wait times. Visitors to the Skydeck have the option of purchasing either a fast track or general ticket. Our family's media passes were general admission and even without the fast track tickets we didn't have to wait more than 8 minutes for the elevator.Embassy Suites by Hilton Chicago Downtown Magnificent Mile, we arrived anticipating a big crowd since it was the July 4th weekend. While there were a lot of people there we didn't have long wait times. Visitors to the Skydeck have the option of purchasing either a fast track or general ticket. Our family's media passes were general admission and even without the fast track tickets we didn't have to wait more than 8 minutes for the elevator.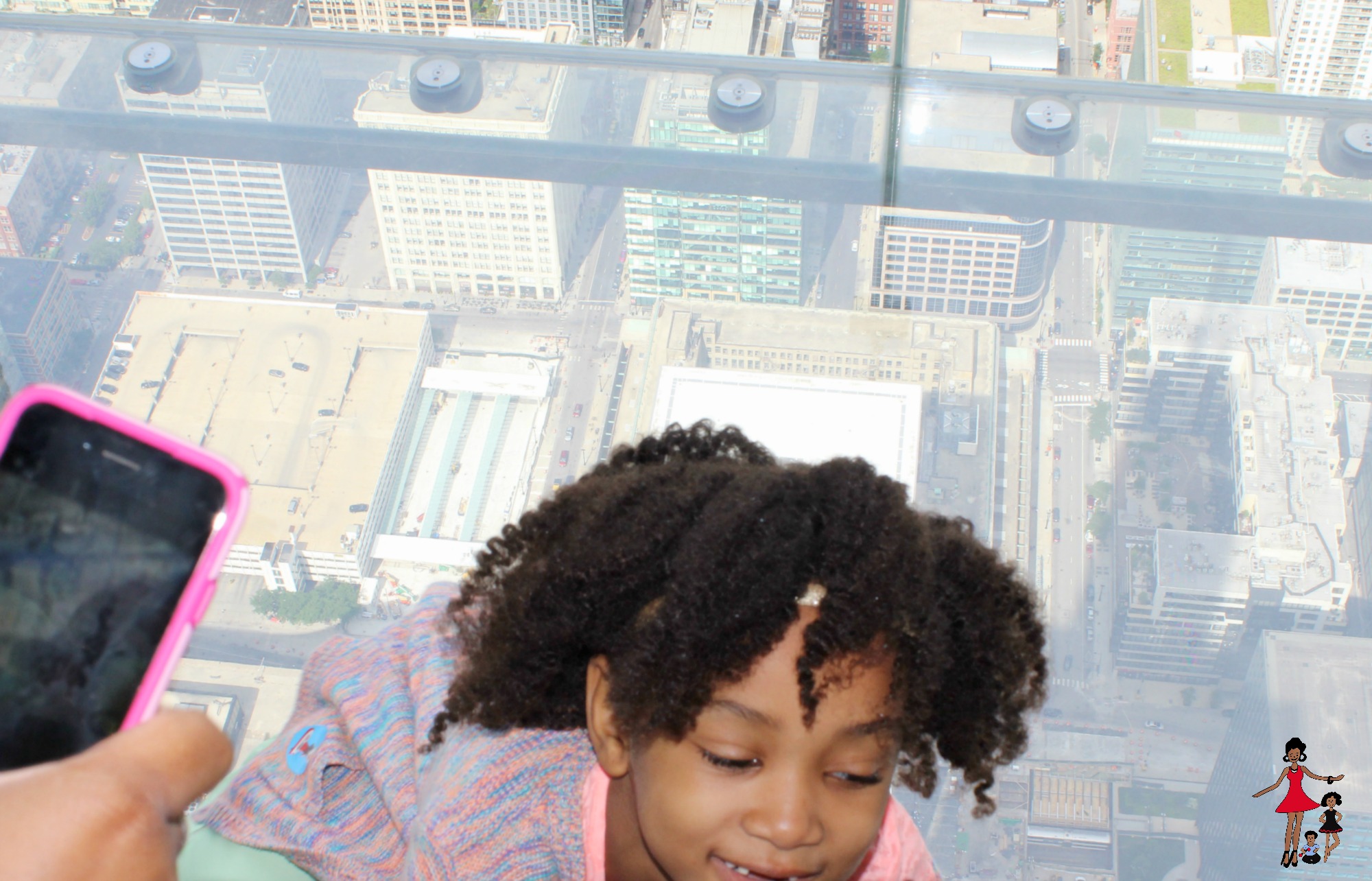 [Tweet "#TIP: Visiting the Willis Tower Skyledge in Chicago? Head there early in the morning to beat the crowd."]
After a very informative elevator ride up to the 103rd floor, we stepped out into the picturesque Skydeck. The beauty is something you must experience and there are very few words that would do it justice. My daughter who is no stranger to beautiful skylines (after all she's been raised in New York City) was impressed and basically used all of my quarters looking around.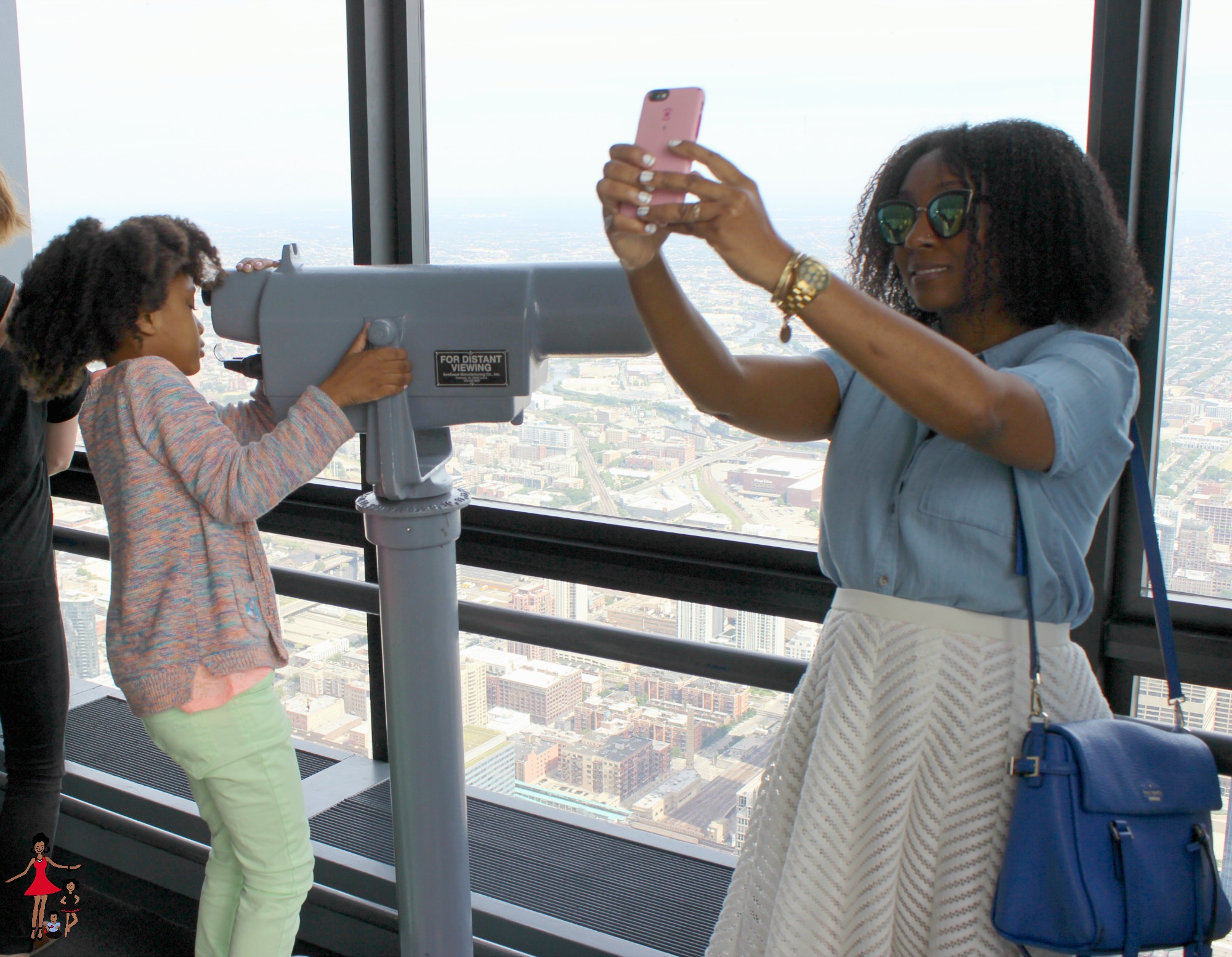 I shared the gorgeous views from the Skydeck on my Snapchat and so many of you sent me messages saying that you had to go now, you were as intrigued as we were. The best part of the  Skydeck is the Ledge. The Ledge is basically a glass balcony that protrudes 4.3 feet out over the city of Chicago. Yikes!
[Tweet "The Ledge at the Skydeck in Chicago is worth facing your fear of heights"]
This was the part I was really excited about which is weird because I am scared of heights. But I was looking forward to taking some really great family photos there and I guess I would put my fears aside for a good photo. However, once my son looked down that dream was crushed. My daughter was initially scared but I encouraged her to try without looking down. We stayed at the Skydeck for a little over an hour just taking in the city, I think it's easy to end up there for a long time.
[Tweet "10 Awesome Things To do in Chicago with Kids!"]
2. Chicago Riverwalk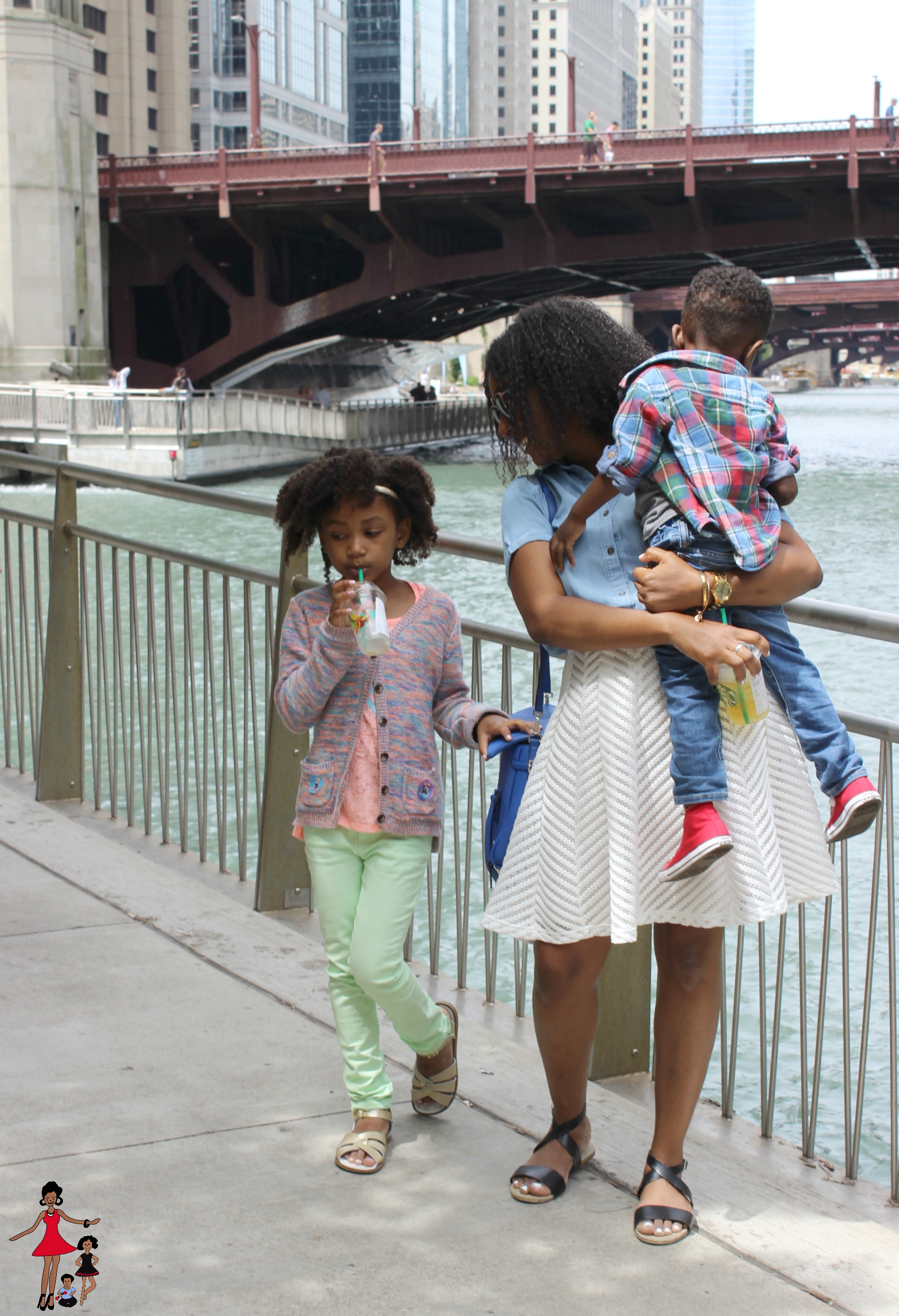 Okay, so after the Skydeck we took the el (Chicago's elevated trains) over to the Chicago Riverwalk. I don't think it was that far but we really wanted to ride their trains to compare it to the NYC subway. I read about the Chicago River's history before our trip since I am a history nerd so I was really excited to go to the Riverwalk and to share what I had just learned from Google with the kids.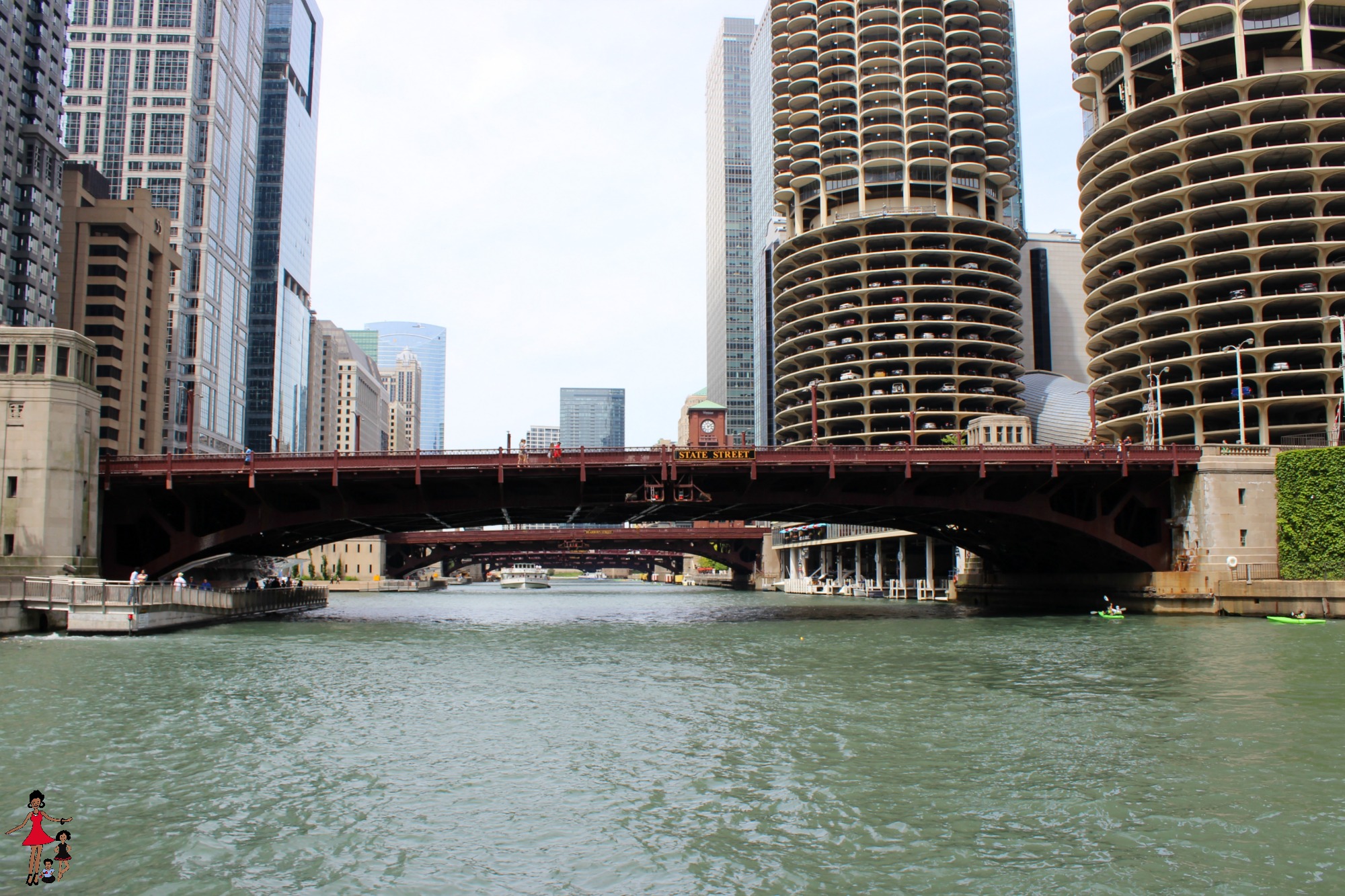 There are 18 moveable bridges on the river which my daughter found fascinating. My son was contented looking at all the different boats sail by. There are lots of restaurants along the Riverwalk and I also noticed a few segway tours which looks like fun if you have older kids.
3. McCormick Bridgehouse & Chicago River Museum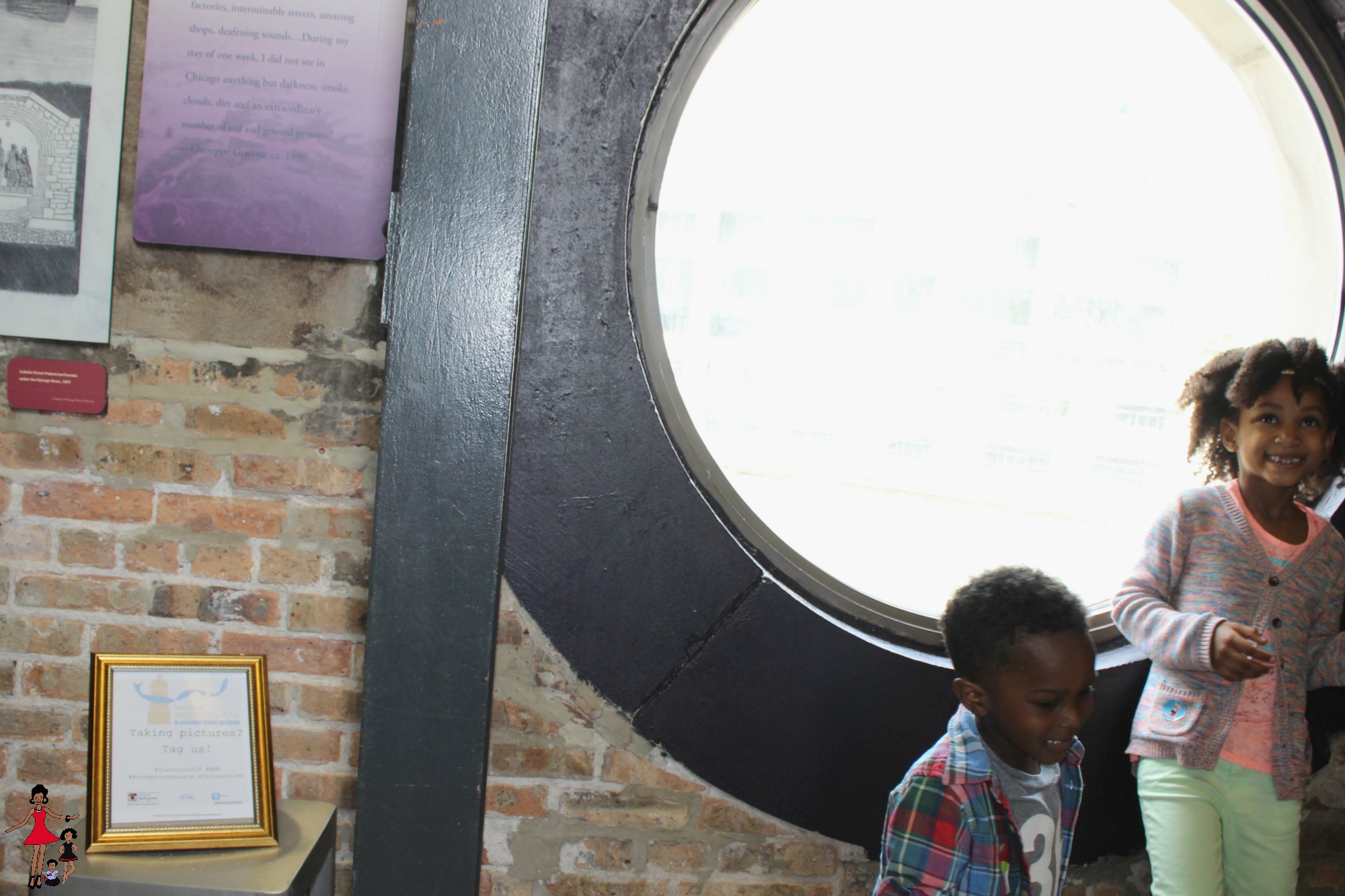 Luckily for us, the McCormick Bridgehouse & Chicago River Museum happened to be free the day that we were walking along the Chicago Riverwalk. I didn't know about this museum but I am really happy we got to visit this gem. The museum is small but it goes up 5 stories and shares the history of the river and the bridges. On the river level, we were able to check out the moveable gears of the Michigan bridge which was really cool. The views of the river from the museum's tower are really incredible.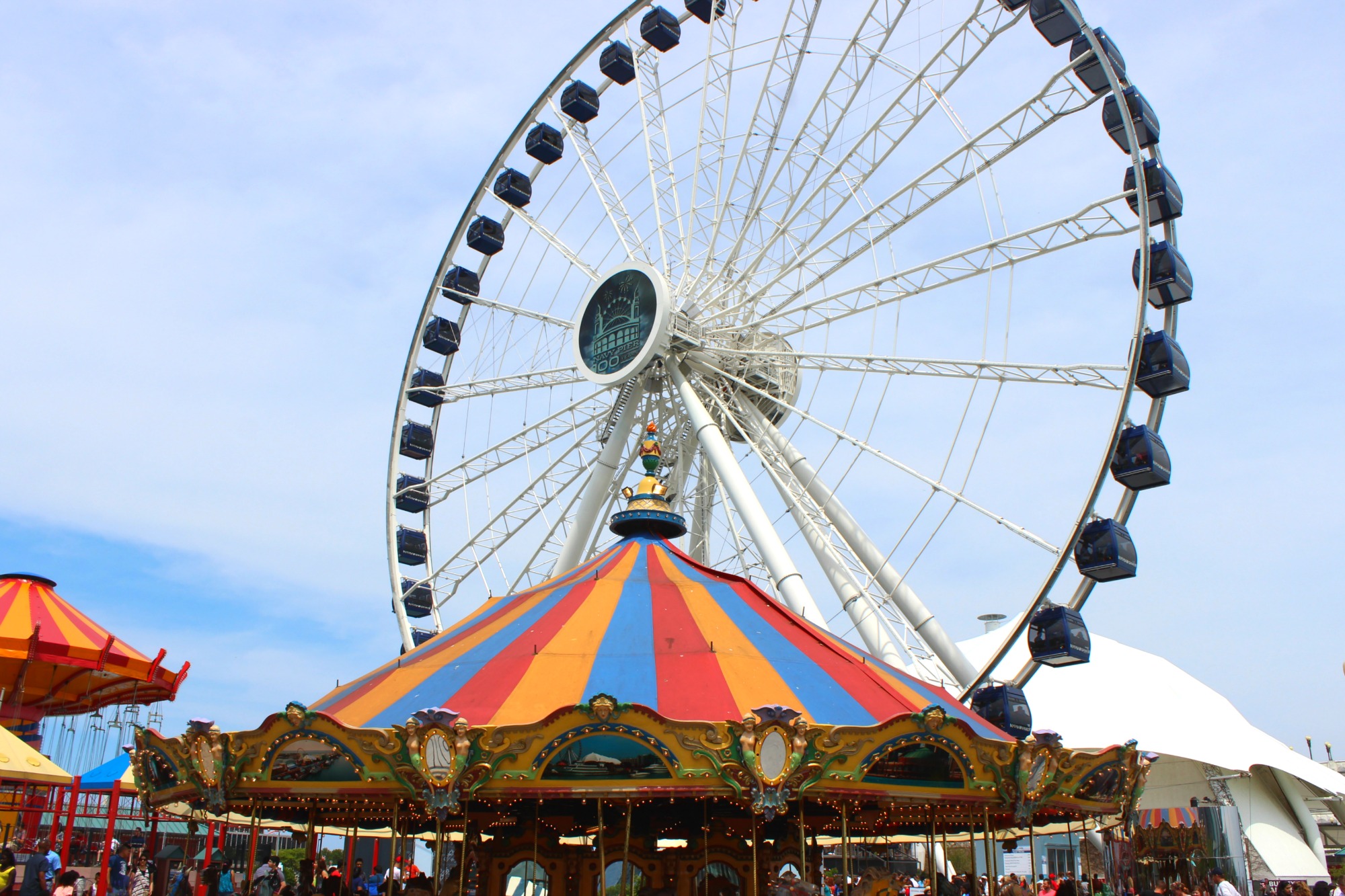 I asked my daughter what was her favorite part of our trip to Chicago and without hesitation, she responded that she enjoyed the Navy Pier Park the most. I could totally understand why a kid would feel that way. The Navy Pier Park is filled with fun and excitement for kids. Fortunately, for us, the day we visited was clear and gorgeous so combining the beauty of the day and all the things to do made it summer perfection. There are 7 cool attractions at the Navy Pier and we decided to do 3:
The Centennial Wheel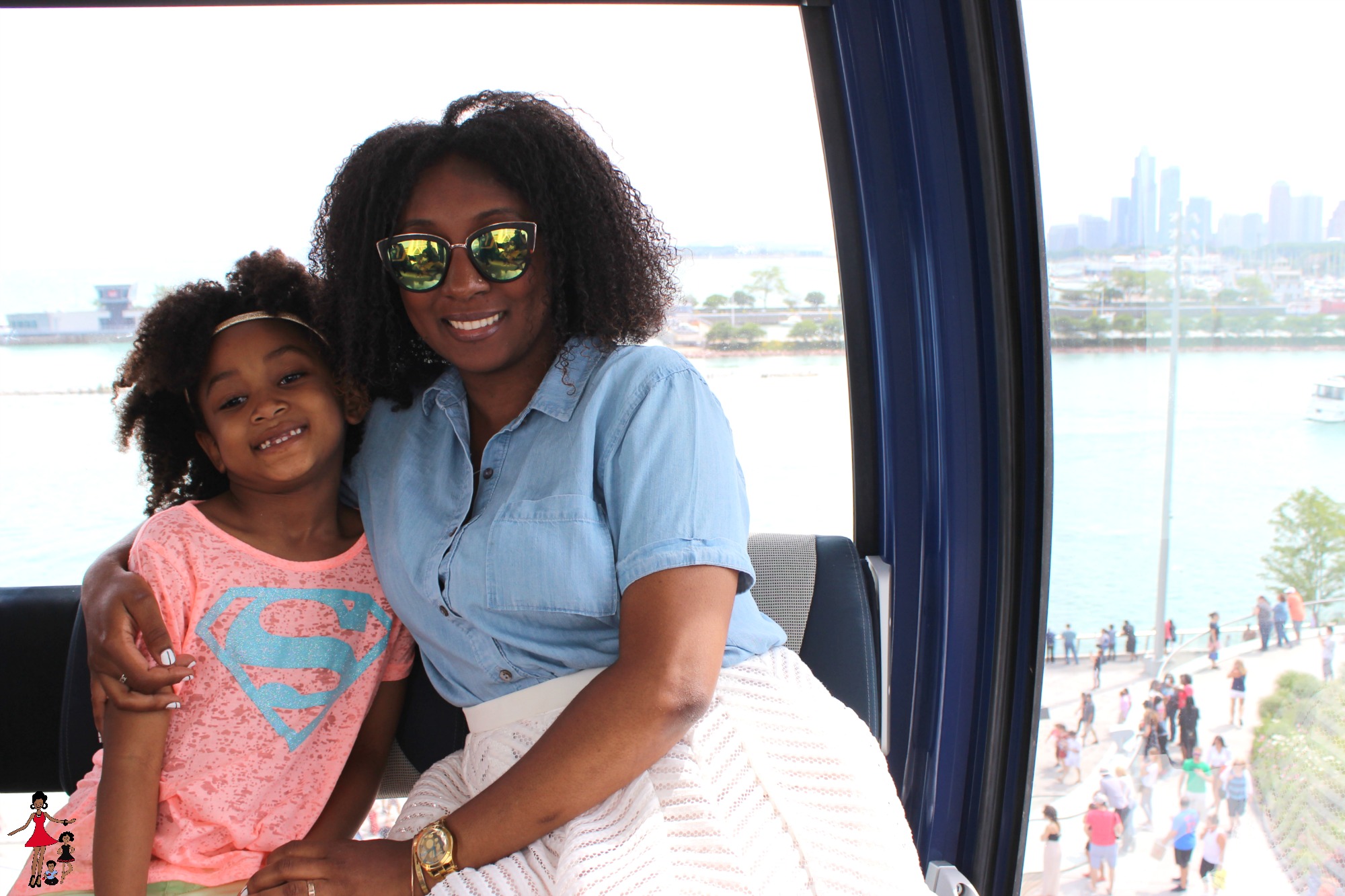 I attended an event back in May and I met some moms from Chicago who advised me that the new Centennial Wheel was a must-do if I would be visiting the windy city with kids. If you visit don't be turned off by the long line to the Centennial Wheel, it moved very quickly. This giant ferris wheel is brand new with air-conditioned gondolas that makes 3 full rotations, yes 3 times.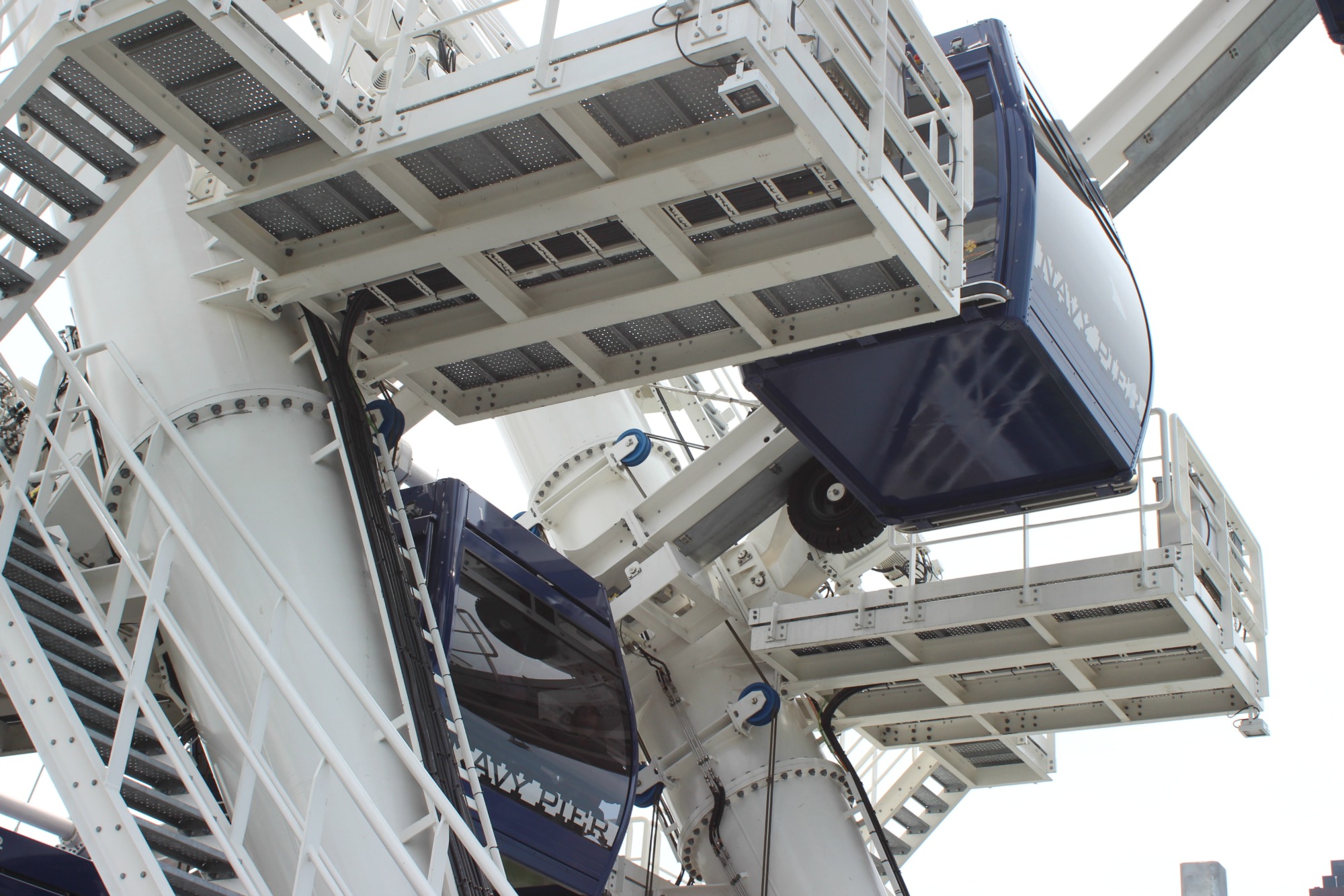 Our gondola seated 8 people and the views were incredible. At every angle at each point of the ride, there was a beautiful view to appreciate.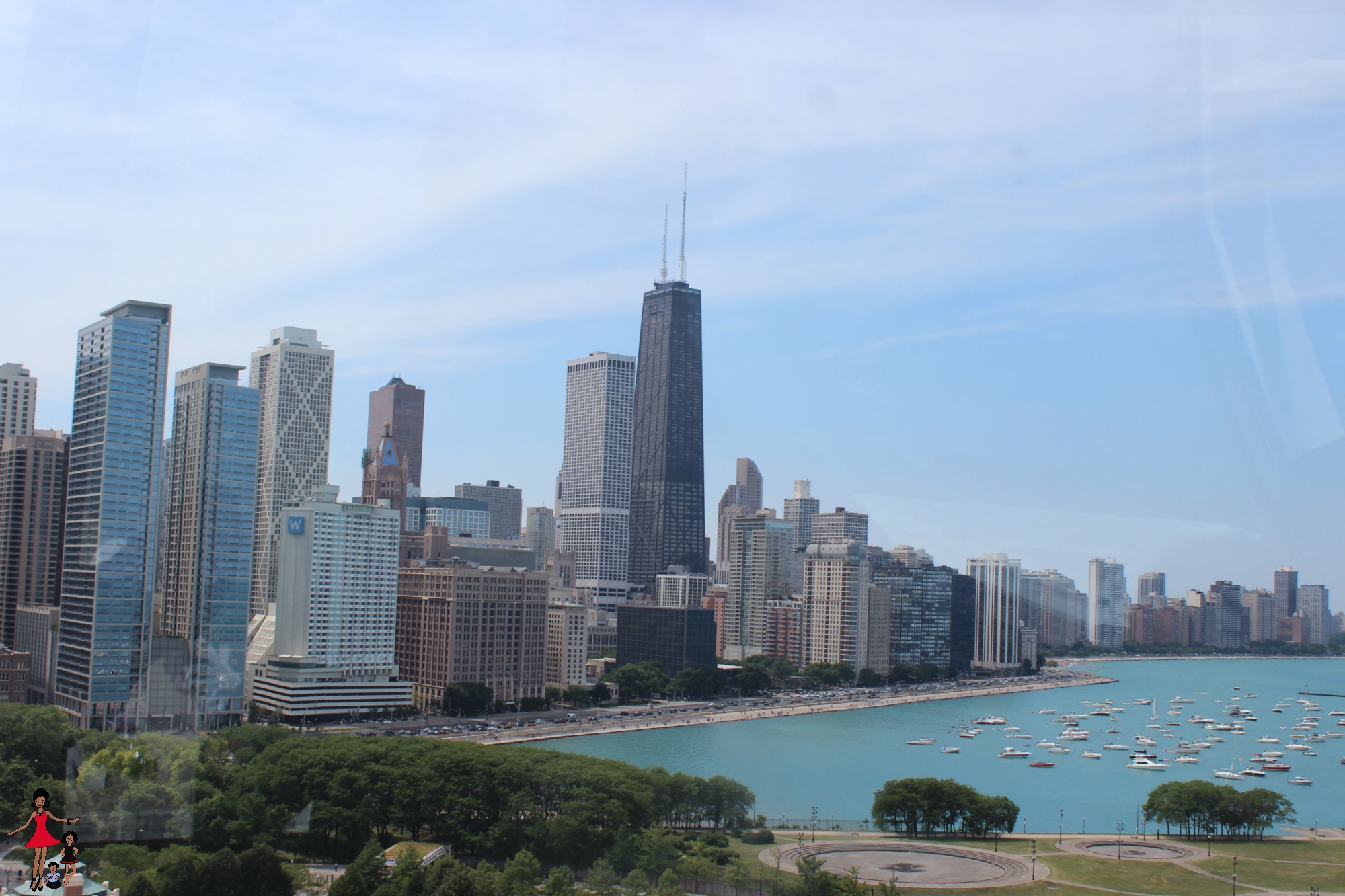 Even the Navy Pier Park under us was fabulous to look at.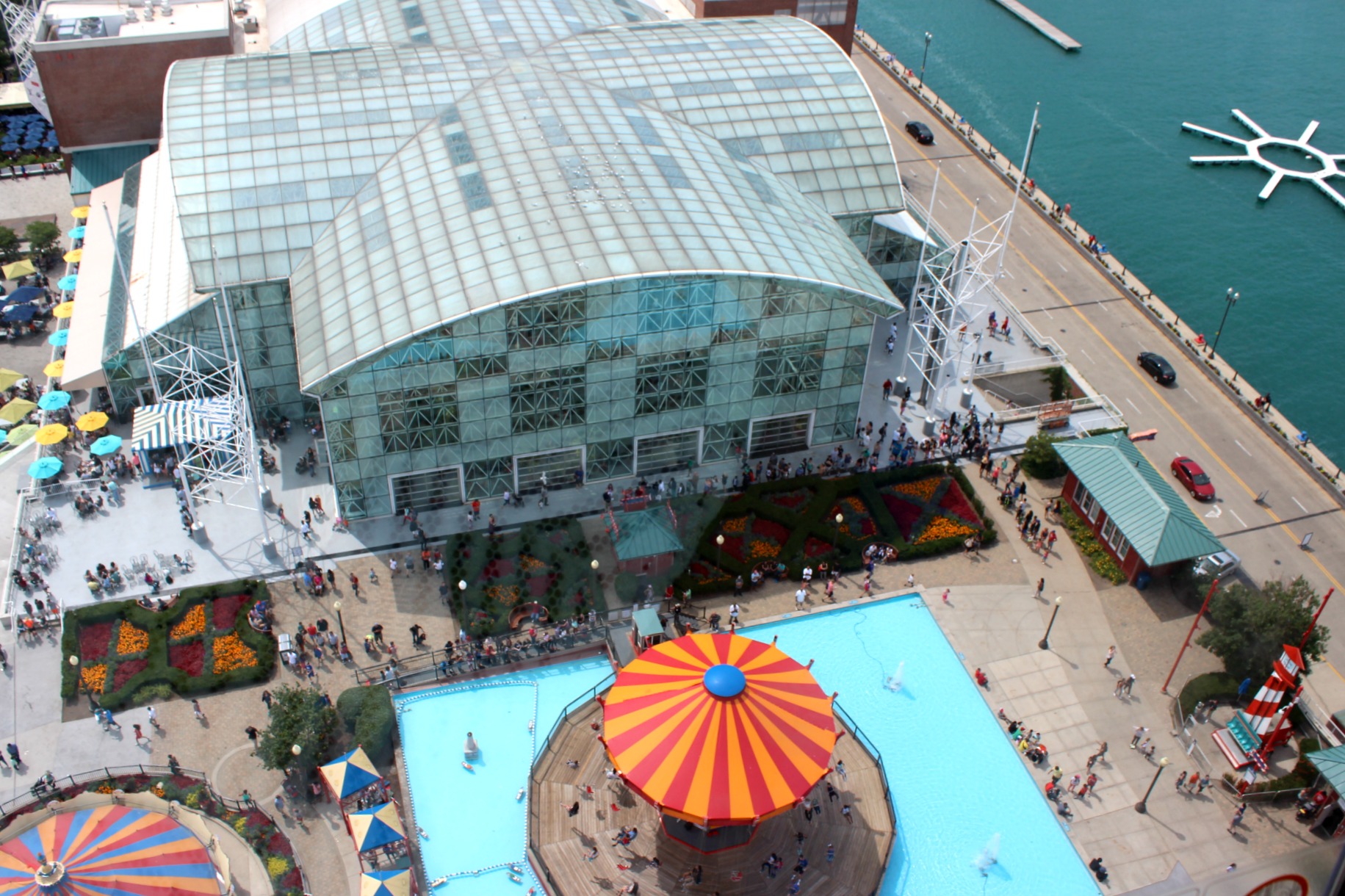 Pepsi Swinger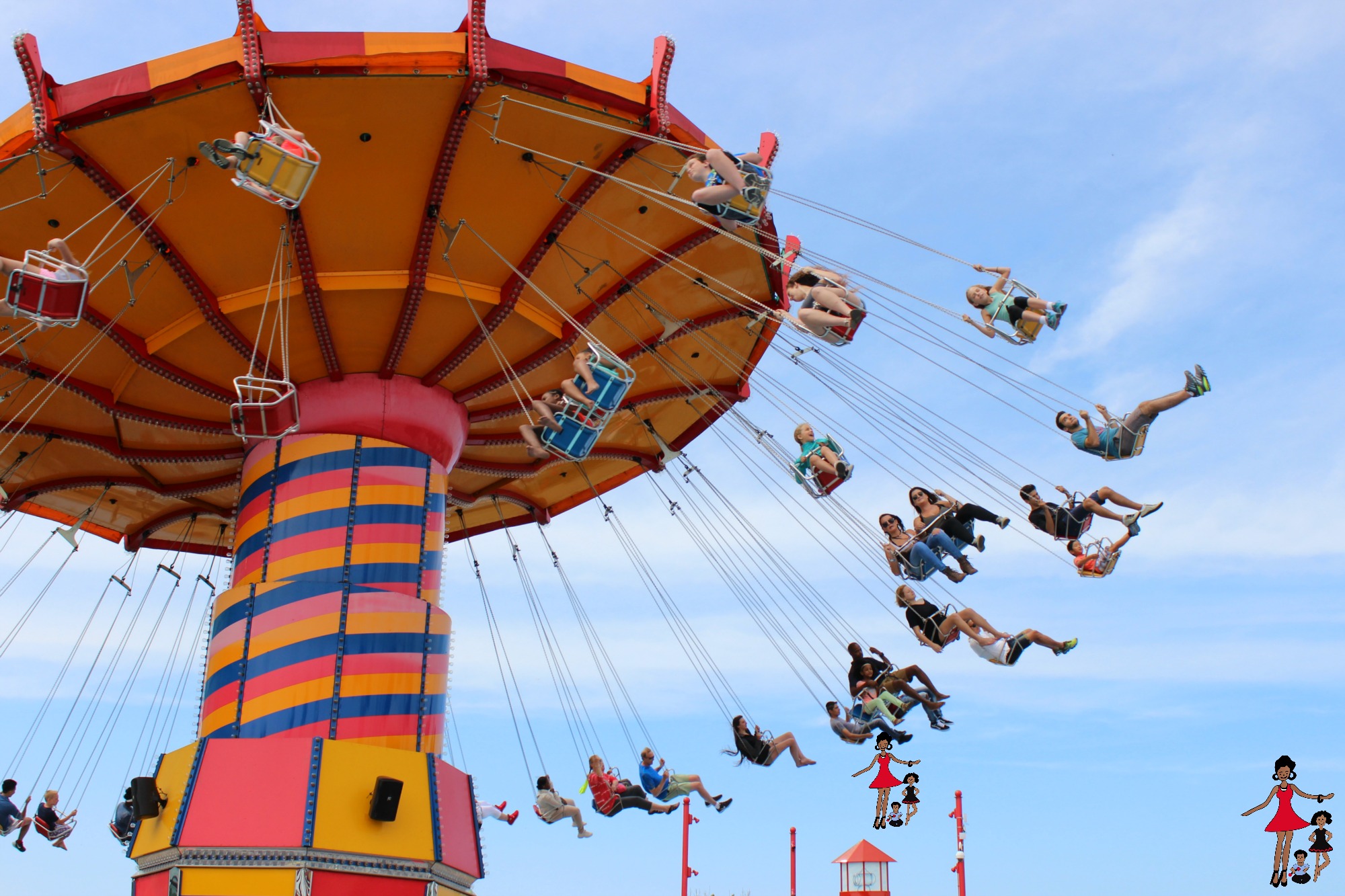 My daughter loves a good adrenaline rush so she was excited to get on the Pepsi Swinger. I'm not the parent for that kind of fun so her dad joined her while my son and I looked on. They had a blast and my daughter still can't finish talking about how cool it was.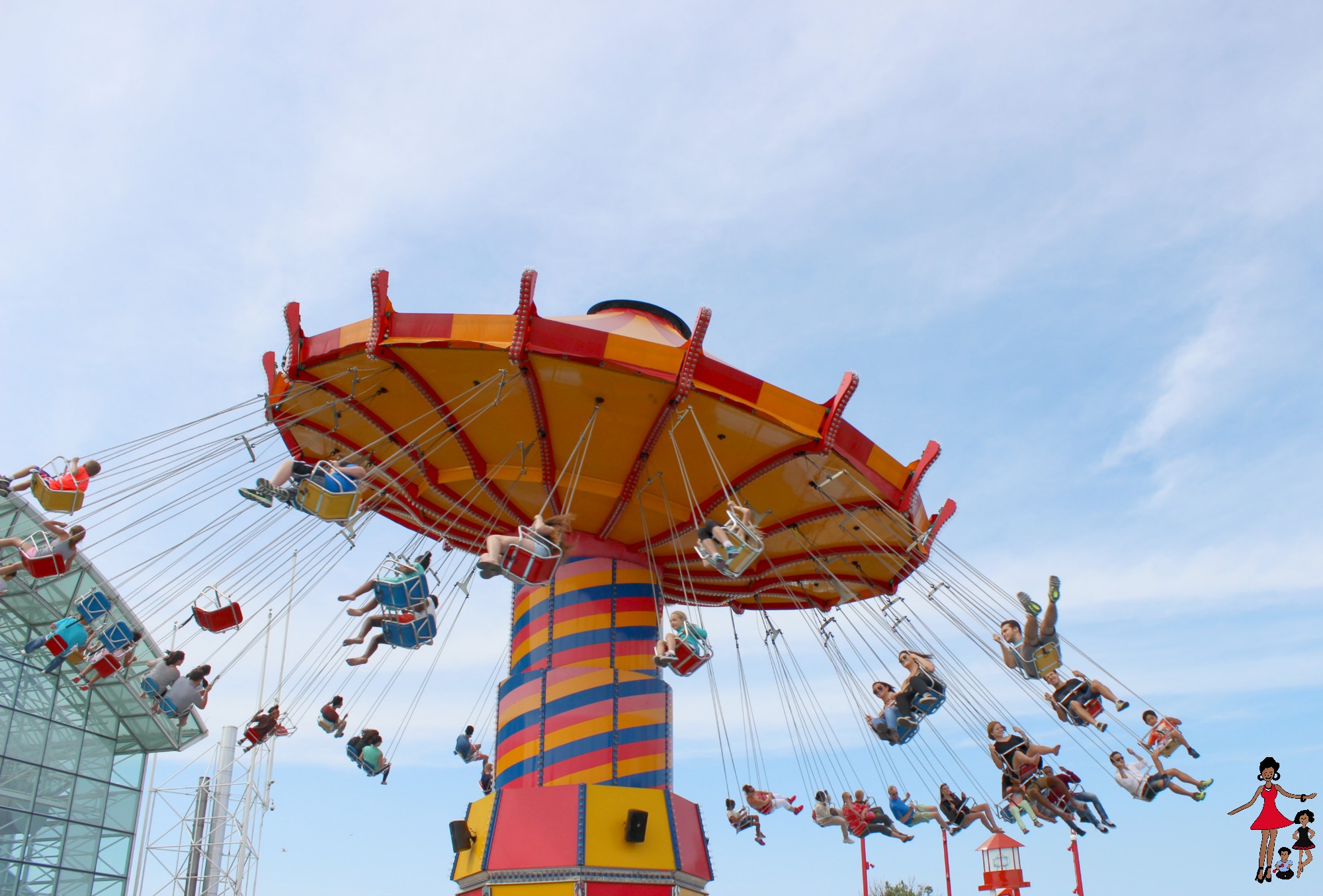 Carousel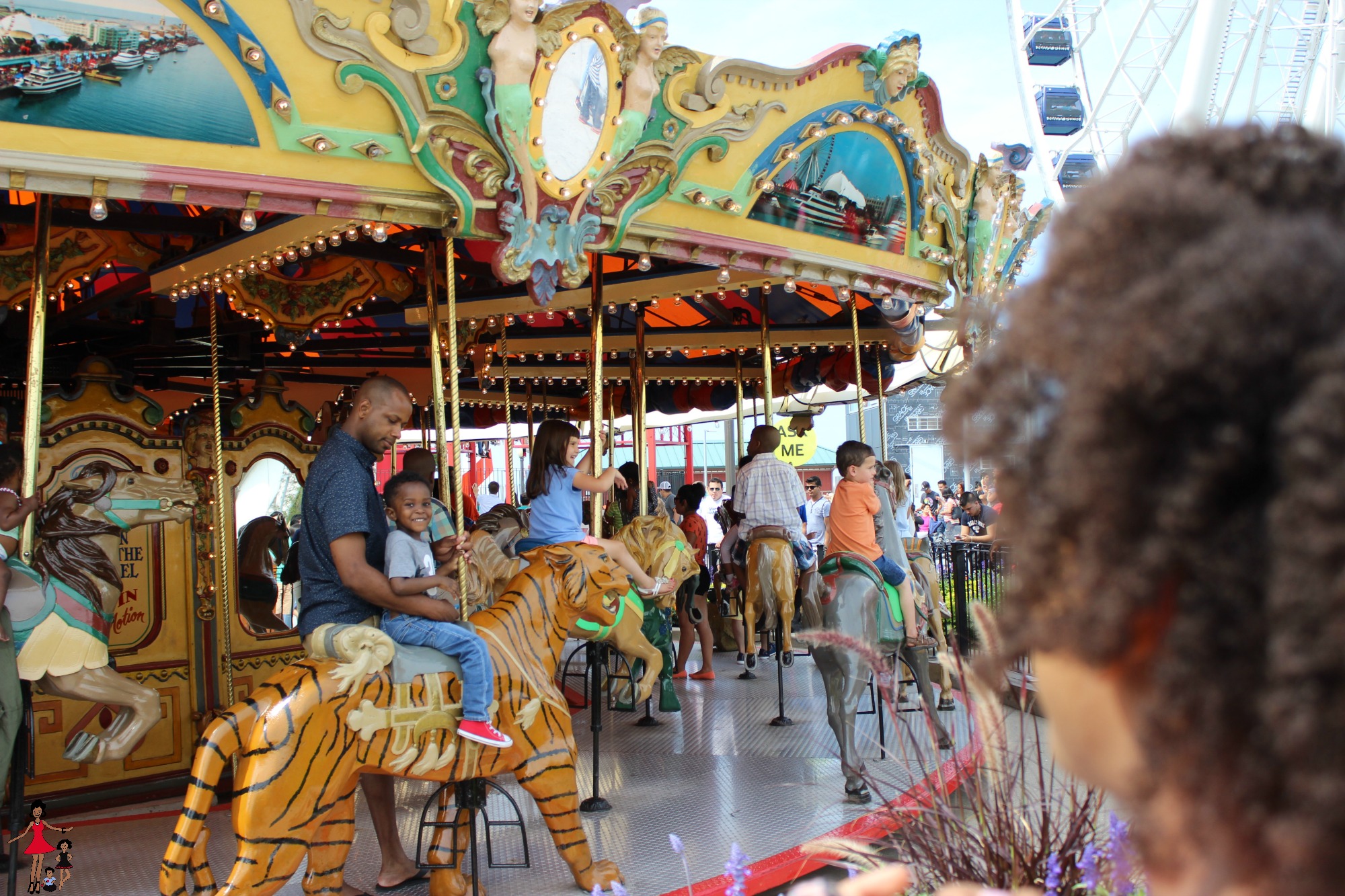 If you follow this blog, you know that we love carousels so we couldn't leave the Navy Pier Park without riding their beautiful carousel nestled in so much beauty.
During this trip, we visited Millennium Park twice and had a blast both times (shout out to my girl Ashley of Mommy Week who mentioned it when she visited Chicago, which is her hometown). The park is modern, beautiful and a huge tourist attraction. I really wanted to see Cloud Gate aka "The Bean" during this trip but we went on July 4th and although my husband wanted to wake up super early and go before it got crowded, I slept in so we dealt with the crowds.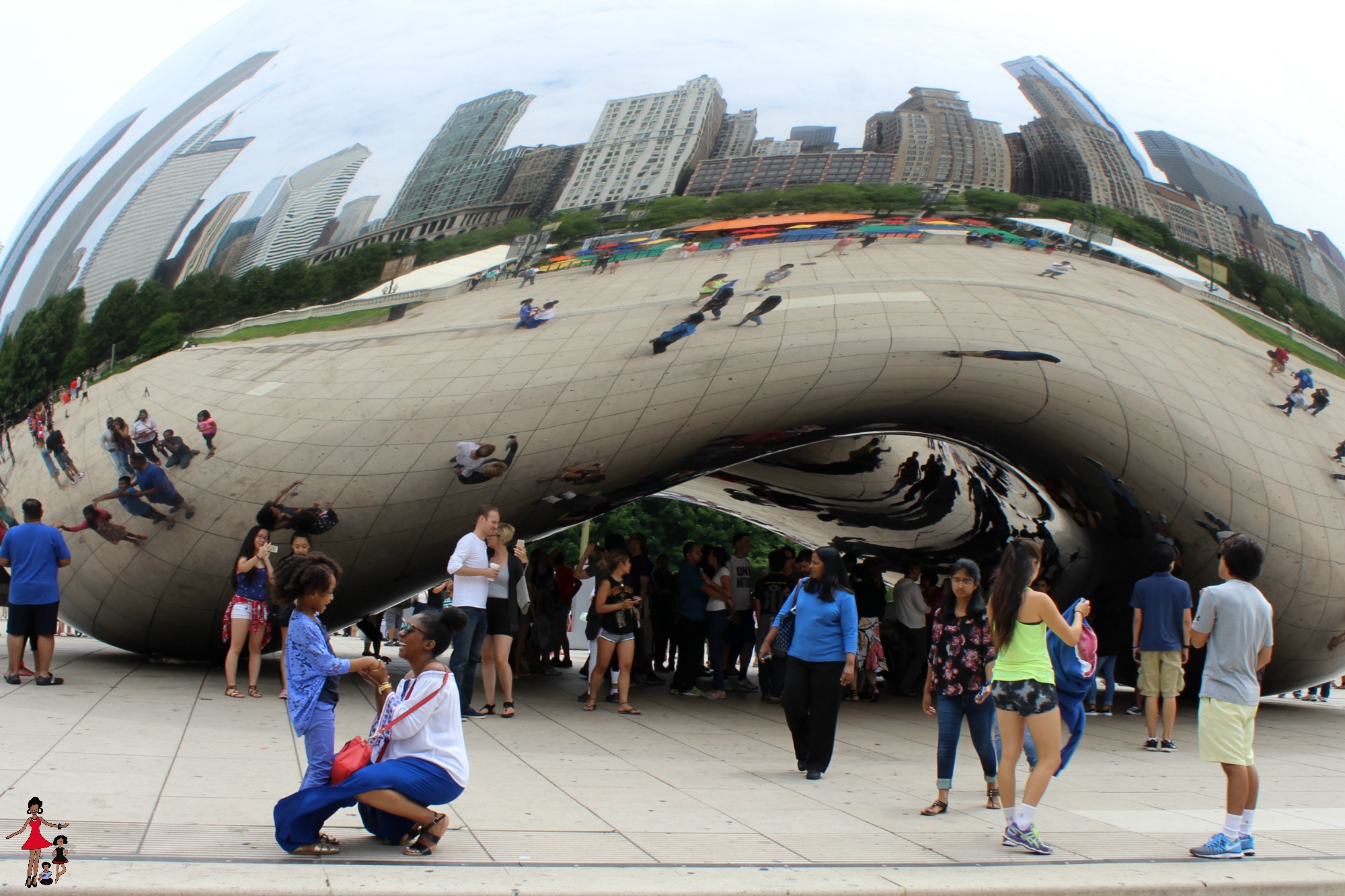 Cloud Gate reflects Chicago's gorgeous skyline and if you're feeling hot it's a great spot to cool down. While at Millenium Park we also took a stroll across the very cool BP Bridge. This foot bridge and the Jay Pritzker Pavilion at the park are both designed by my favorite architect Frank Gehry.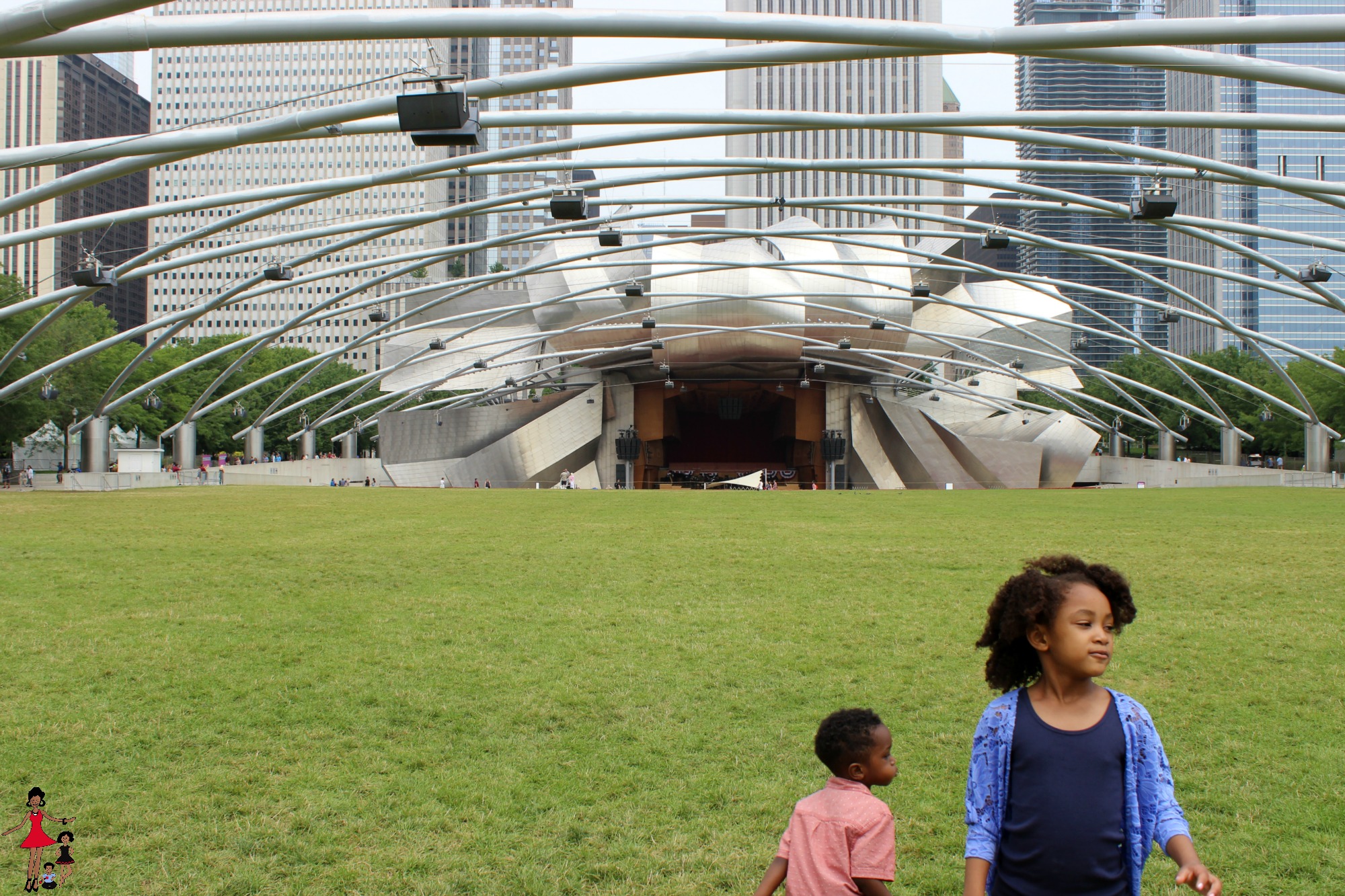 Actually, I am such an architecture geek that I saw the designs and immediately exclaimed "This must be Frank Gehry's work!" which I confirmed with a quick google search.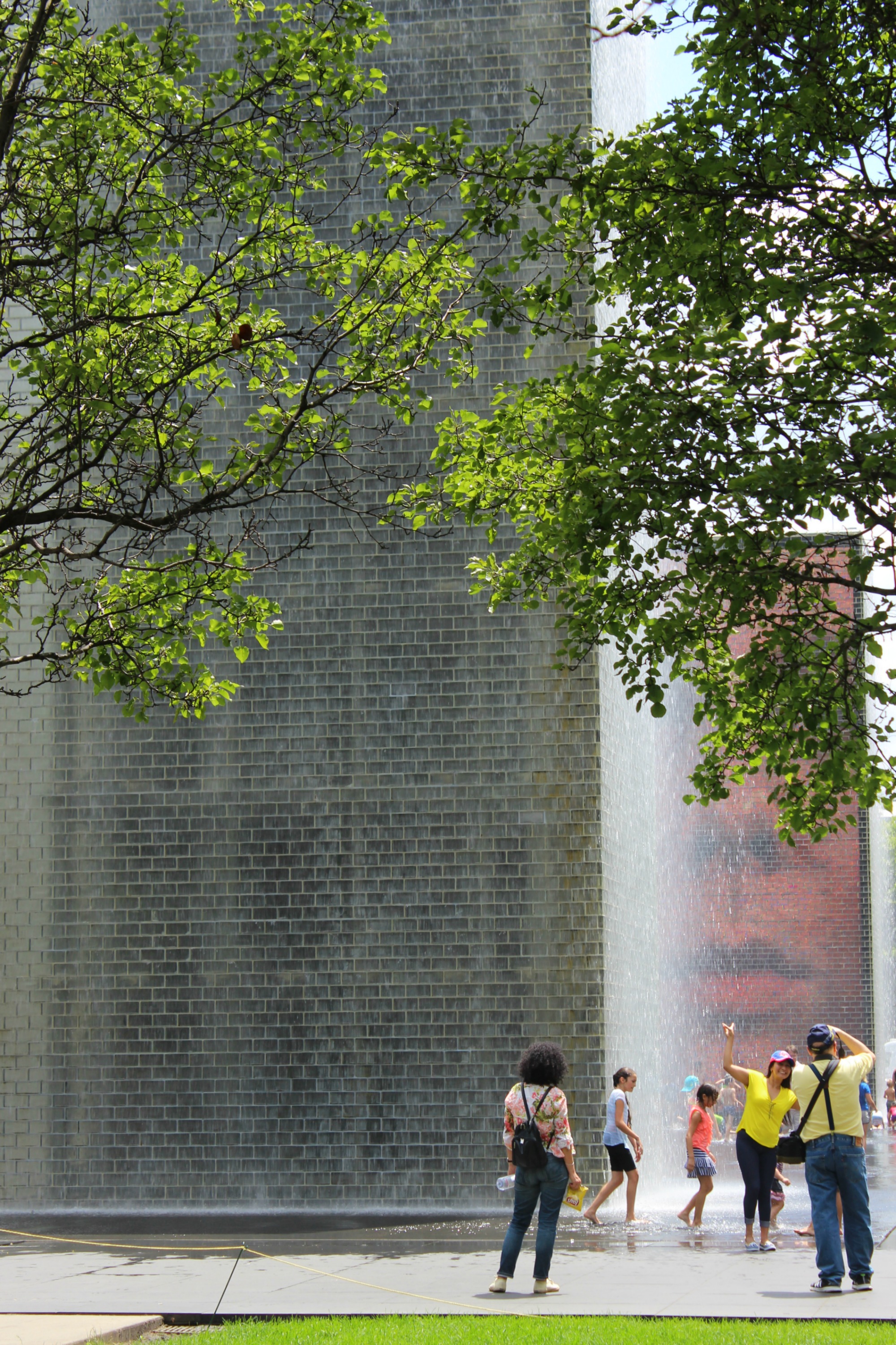 There is also the Crown Fountain where your kids can play. It's very popular and I saw some parents enjoy themselves as much as the little ones. Our kids didn't get to enjoy Crown Fountain during this trip but we plan to do so on our next time we visit.
We also checked out the Chakaia Booker's sculptures currently on exhibit at the park. We were  happy to support when we learned that Chakaia is first African American artist to be showcased in the Boeing Galleries at Millennium Park. The sculptures are made from disposed tires and are inspired by "…environment and ecology, the diversity of humanity and African-Americans, the slavery experience and the industrial world." We had a blast playing hide and seek with the kids while learning more about these sculptures.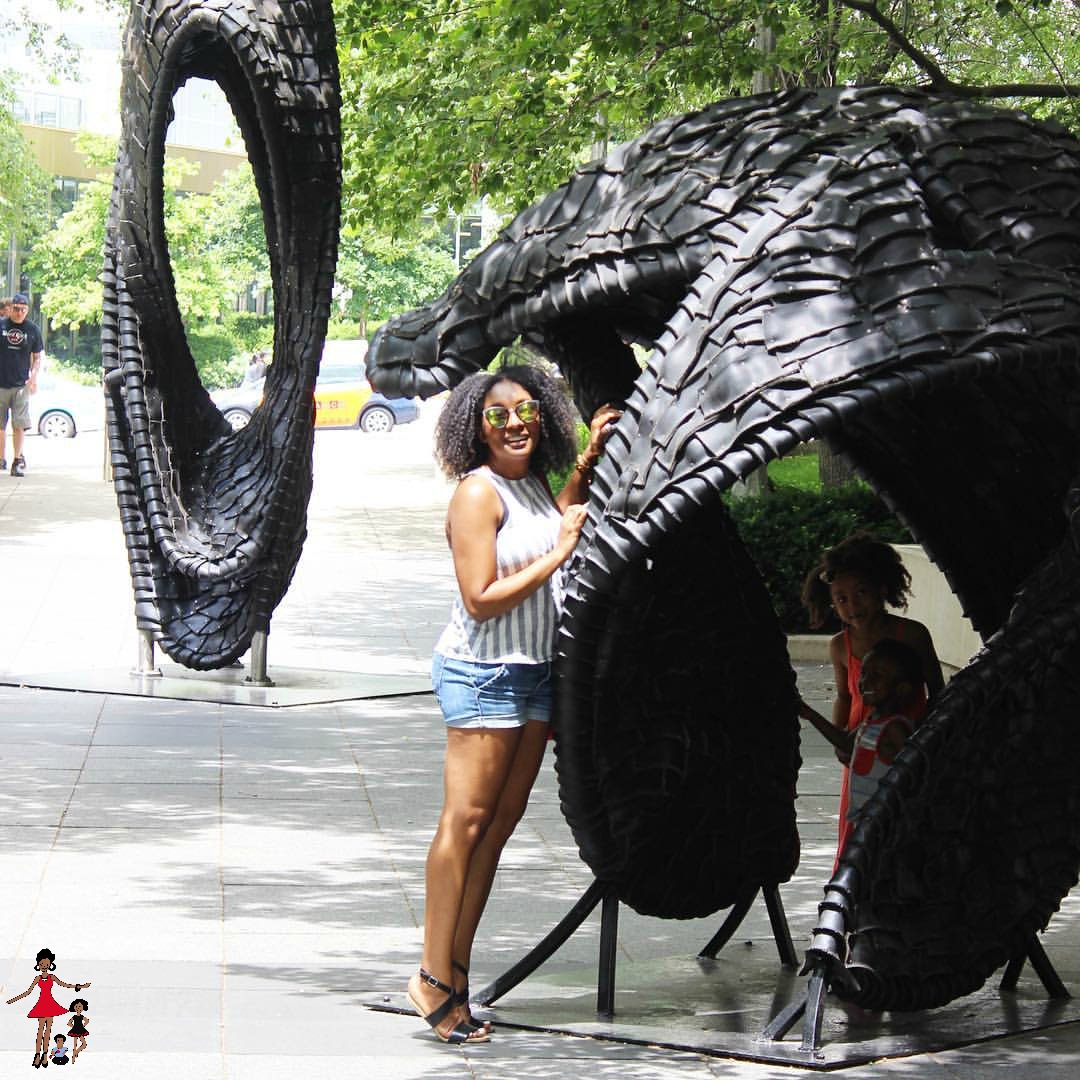 Your family can enjoy many more activities at Millennium Park such as mini-golf, movie night, yoga and rock climbing but we didn't have the time to do everything during this trip.
6. The Art Insitute of Chicago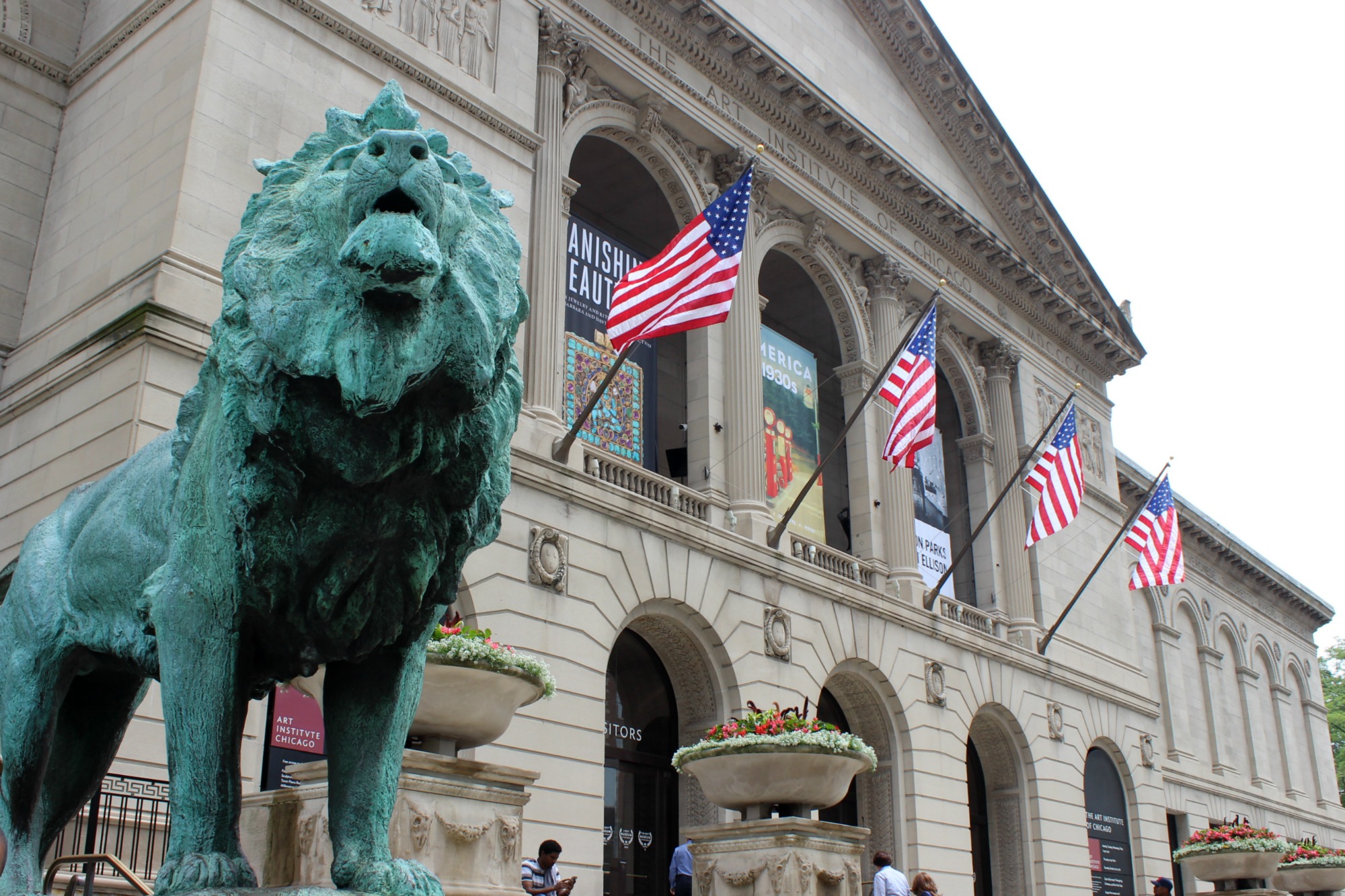 The Art Insitute of Chicago is located on the same campus as Millennium Park with a bridge connecting the two attractions. The Art Institute of Chicago was definitely one of the big highlights of this trip.  This is a very big museum and even though we've been to many museums all over the country. I would have to say that this is by far one of the best we've visited. All kids under the age of 14 can visit the museum free which makes it a great destination for families. There are tons of activities for kids to create their own masterpieces at the many workshops offered. The family room in the museum's Ryan Learning Center recently reopened after a refresh. I'm really disappointed that we didn't get to try out the new Journeymaker which allows families to set up a virtual experience to tour the museum by a theme of choice such as superheroes but we will definitely do that during our next visit.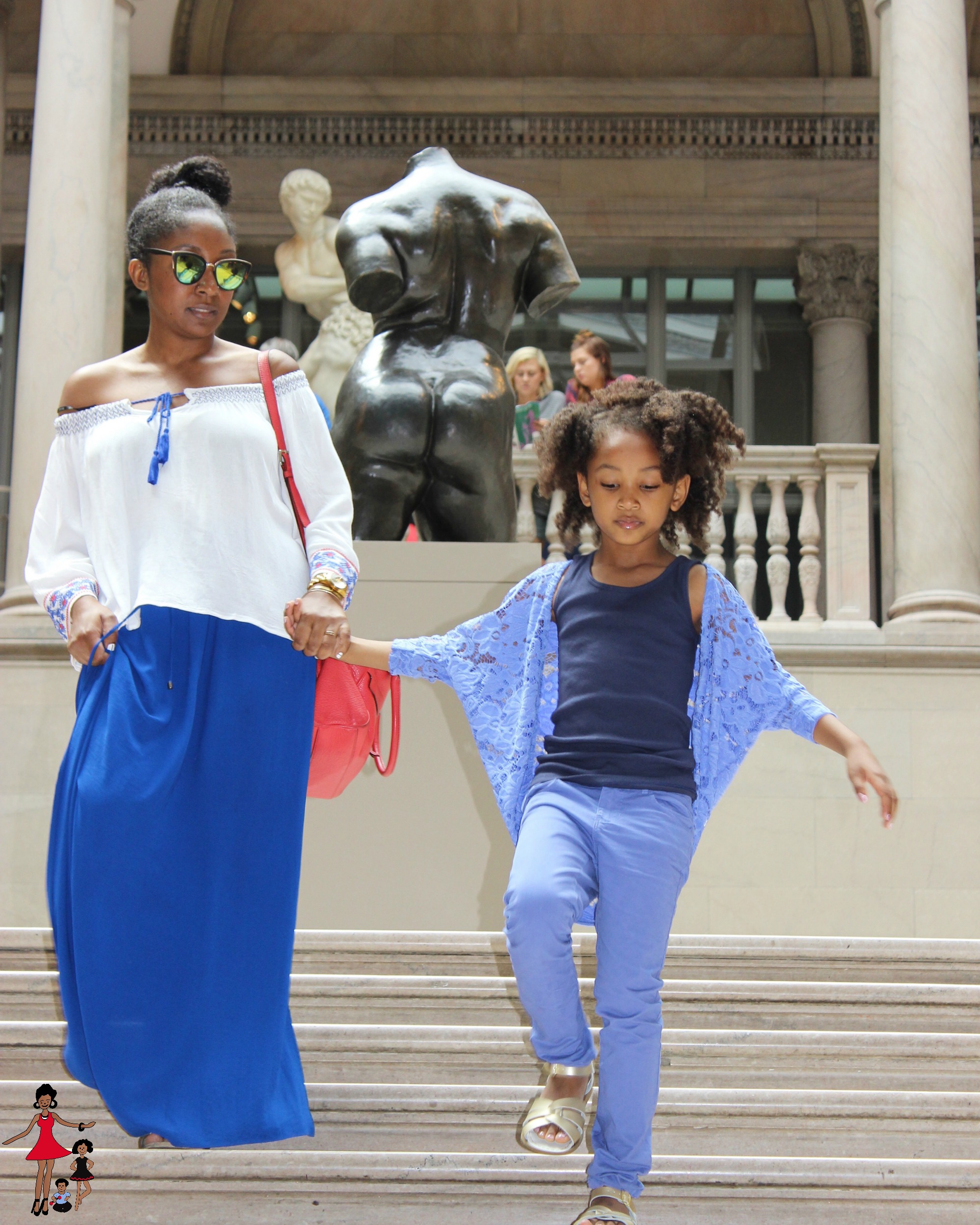 Surprisingly, my daughter was interested in many of the exhibits that weren't specifically for children (proof she's growing up on me). We had some great conversations at the "Invisible Man: Gordon Parks and Ralph Ellison in Harlem" which ended with me promising to let her read the book which I own when she gets older.
[Tweet "Plan to spend an entire day at The Art Institute of Chicago!"]
I would definitely love to go back and explore The Art Institute of Chicago some more, I think it would be worth a full day.
7. Water taxi on Lake Michigan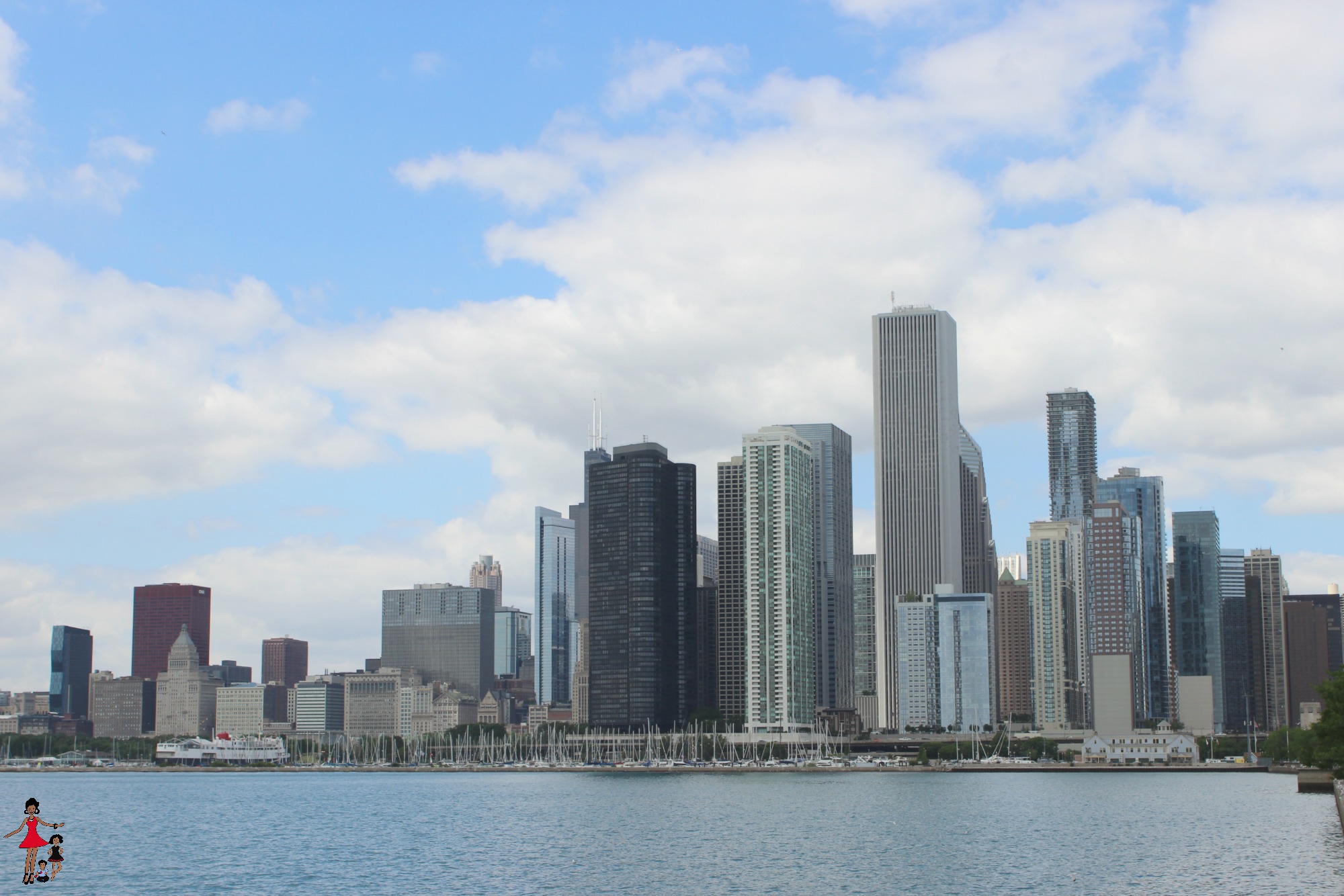 We really wanted to check out the city from Lake Michigan so we decided to take a water taxi from the Navy Pier to Grant Park. Our plan was to visit the Shedd Aquarium at Grant Park which we didn't have time to do but the water taxi ride itself was fantastic. We paid $20 for our family (The Super Knight was free since he's under 3) and the taxis leave about every 15 minutes.
[Tweet "A great way to take in the beauty of Chicago is from a water taxi on Lake Michigan!"]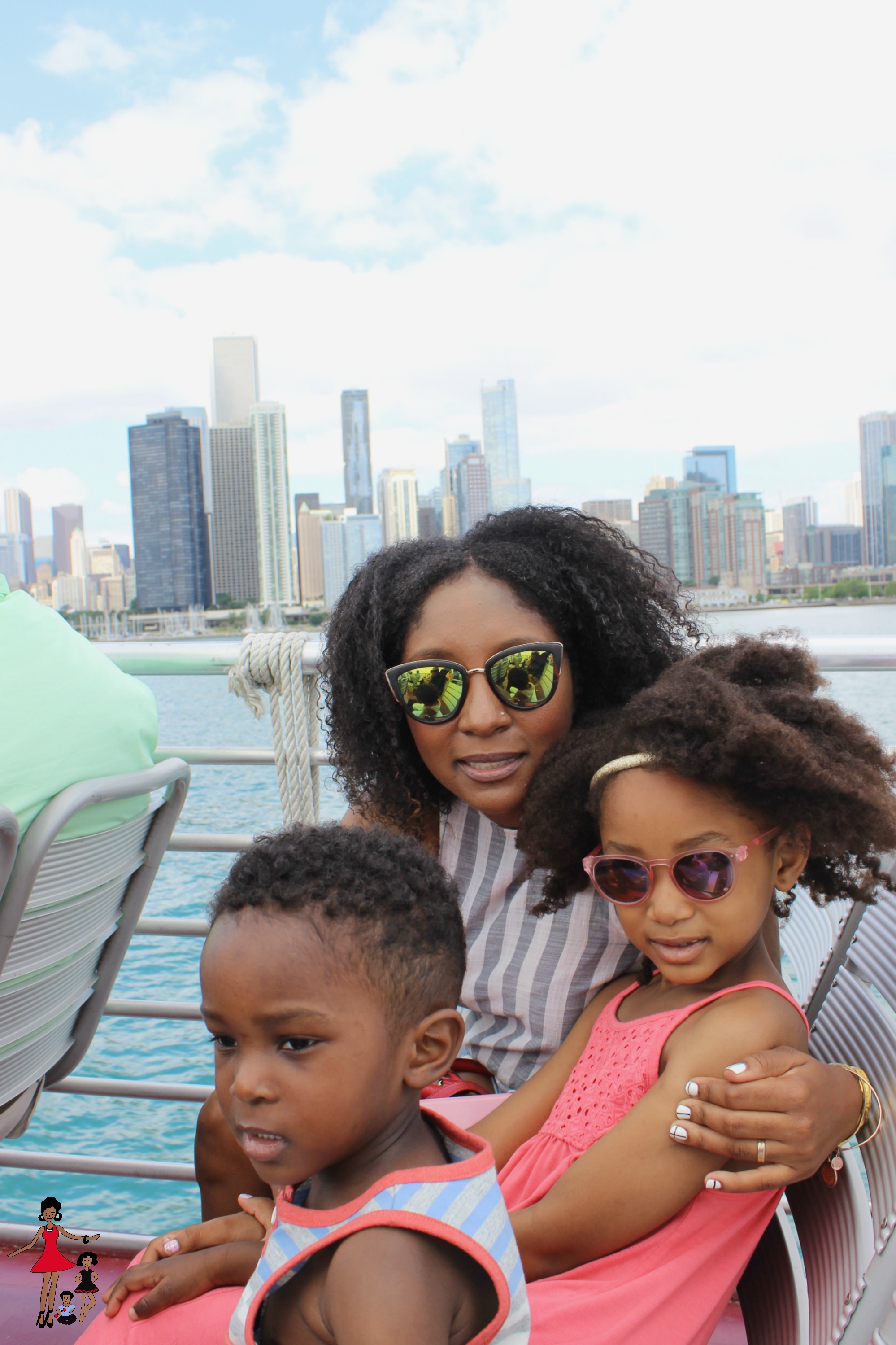 My son was really excited about this ride while my daughter seemed to be a bit worried at times. Those of you who follow us on Snapchat know that she was hugging me extra tight at one point. She expressed that she was a bit scared during the ride.
Again, the views of the city of Chicago from the water taxi were amazing and I am so happy we did it.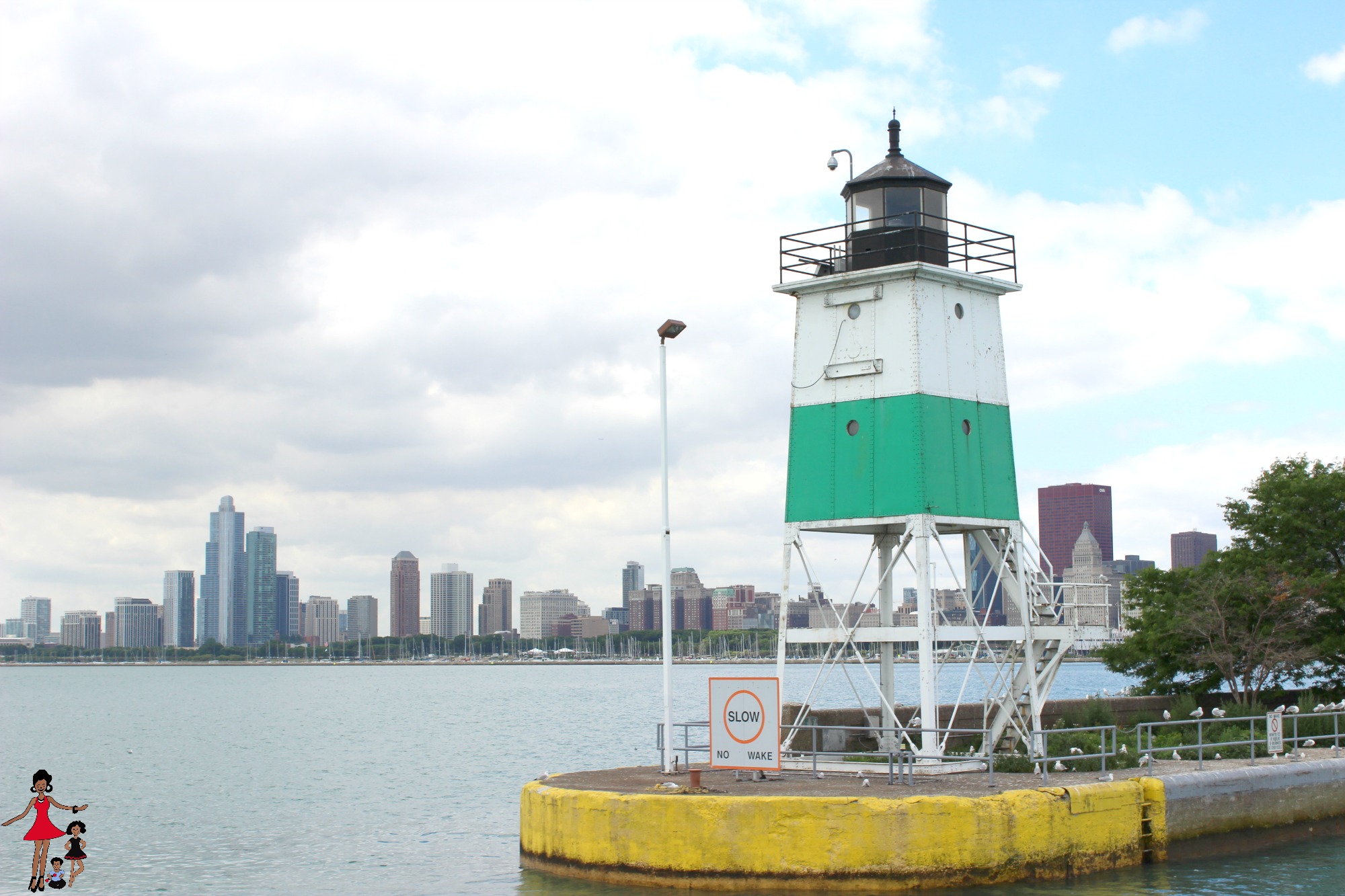 8. Chicago Fire Department station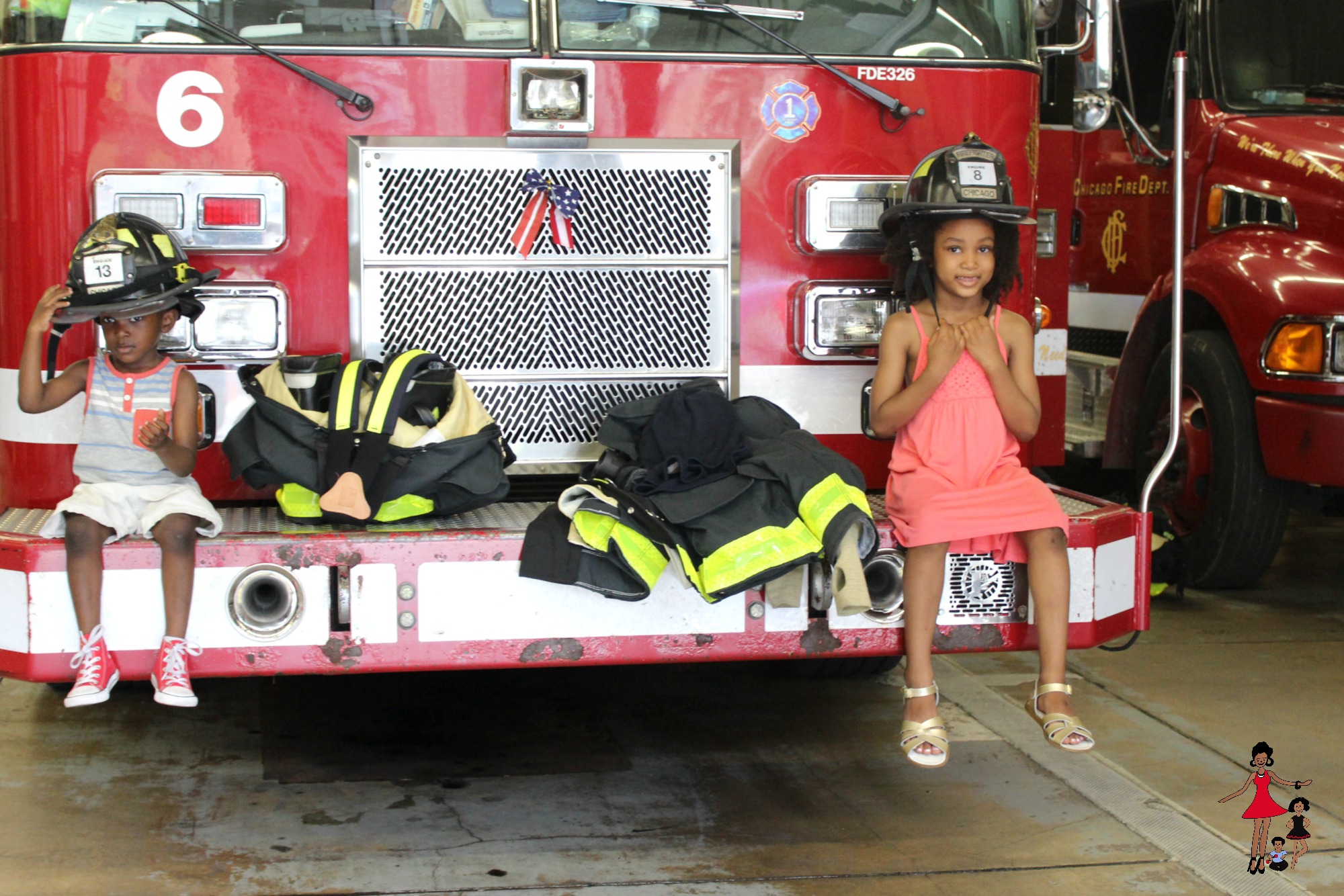 Mr. Rattles and I decided that we would take the kids to a fire station in every city we visit. We've only managed to do that in Philadelphia and Chicago since there were fire houses close to our hotels in both cities. In Chicago, the firefighters were really welcoming and made the kids feel very special.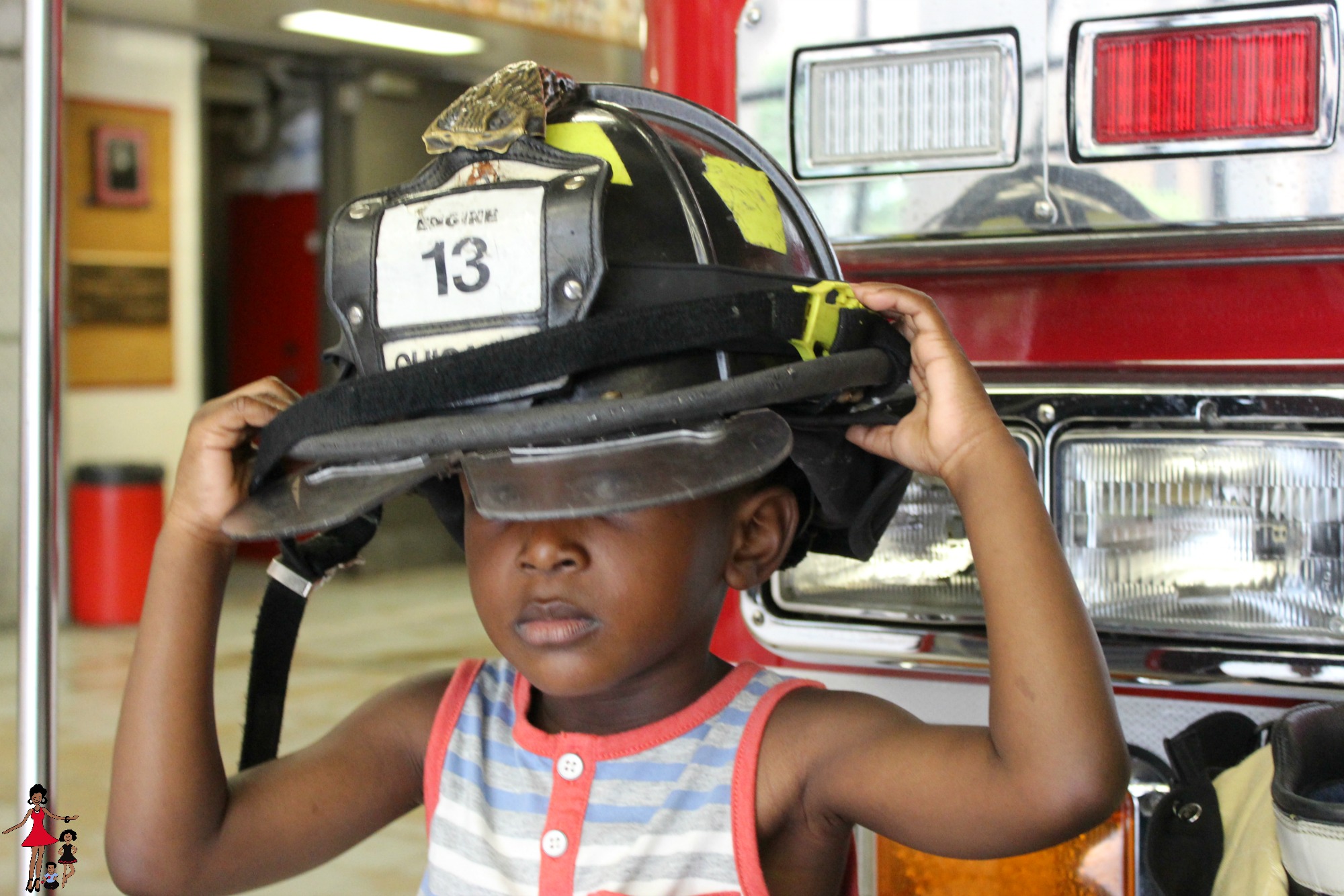 They told the kids that they were honorary guests and could visit as much as they want during their trip to the city and stay as long as they desired. They even gave them ice pops and let them try on their gear. Oh, did you know that a fire engine and a fire truck are different? Well, the kids (and I) learned the difference thanks to the firefighters.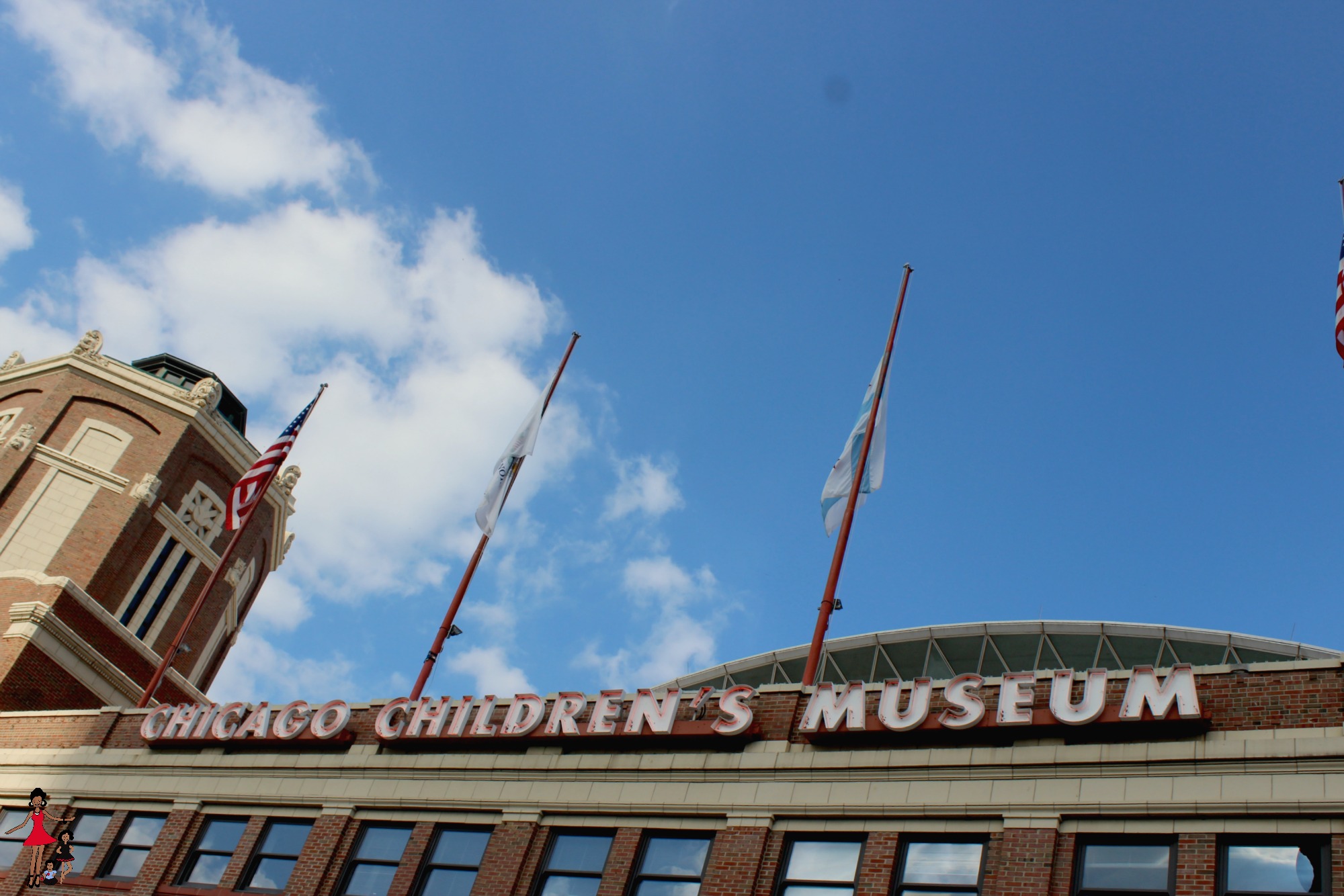 We spotted the Chicago Children's Museum on our first day at the Navy Pier and I couldn't help but think that the location was perfect. We didn't actually go to the museum until a few days later when we had media passes to check it out.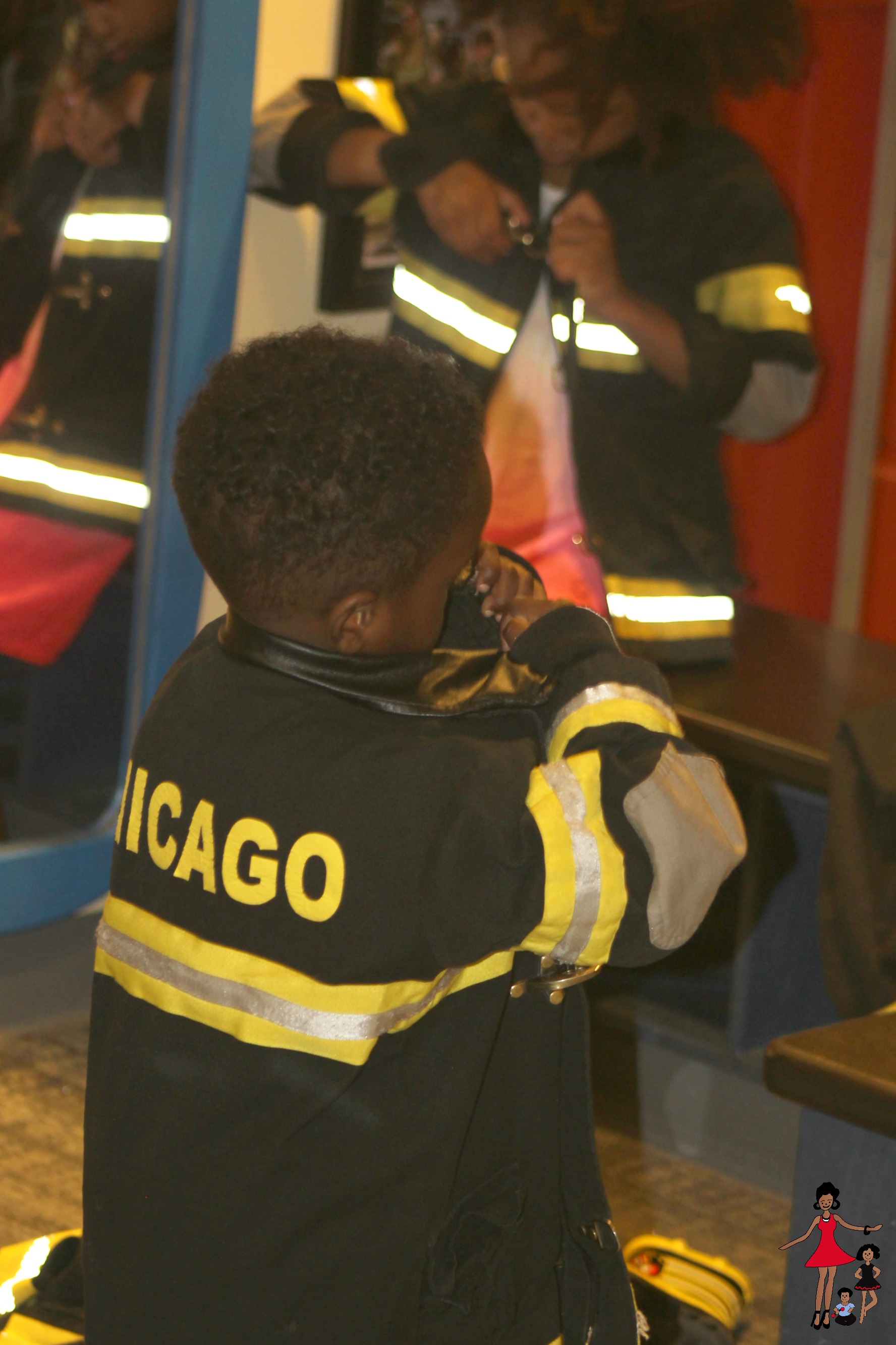 The first exhibit the kids checked out was the Play it Safe exhibit which teaches kids all about fighting fires and even how to escape a fire. We were there for a very long time with the kids having gone to the fire station that morning, this exhibit gave them the opportunity to do all the playing they wanted to do at the fire station that they couldn't. Through playing the kids learned more about the dangers of fire and keeping safe if there is a fire. The exhibit even had kid size firefighter coats, boots, and hats so children could play dress up.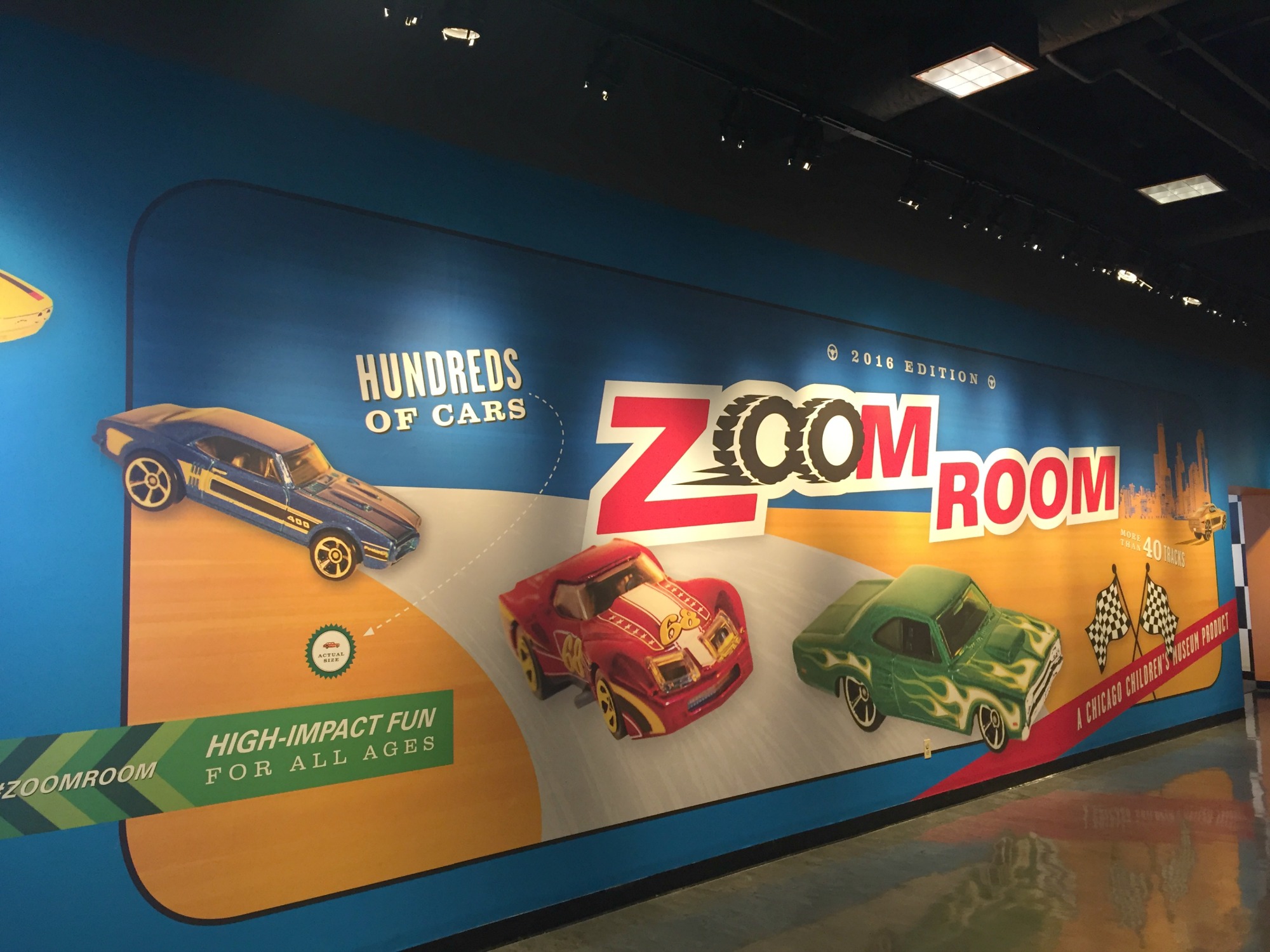 We begged the kids to move on and they headed to the Zoom Room which is filled with hundreds of toy cars and tons of lessons for your little ones to understand speed.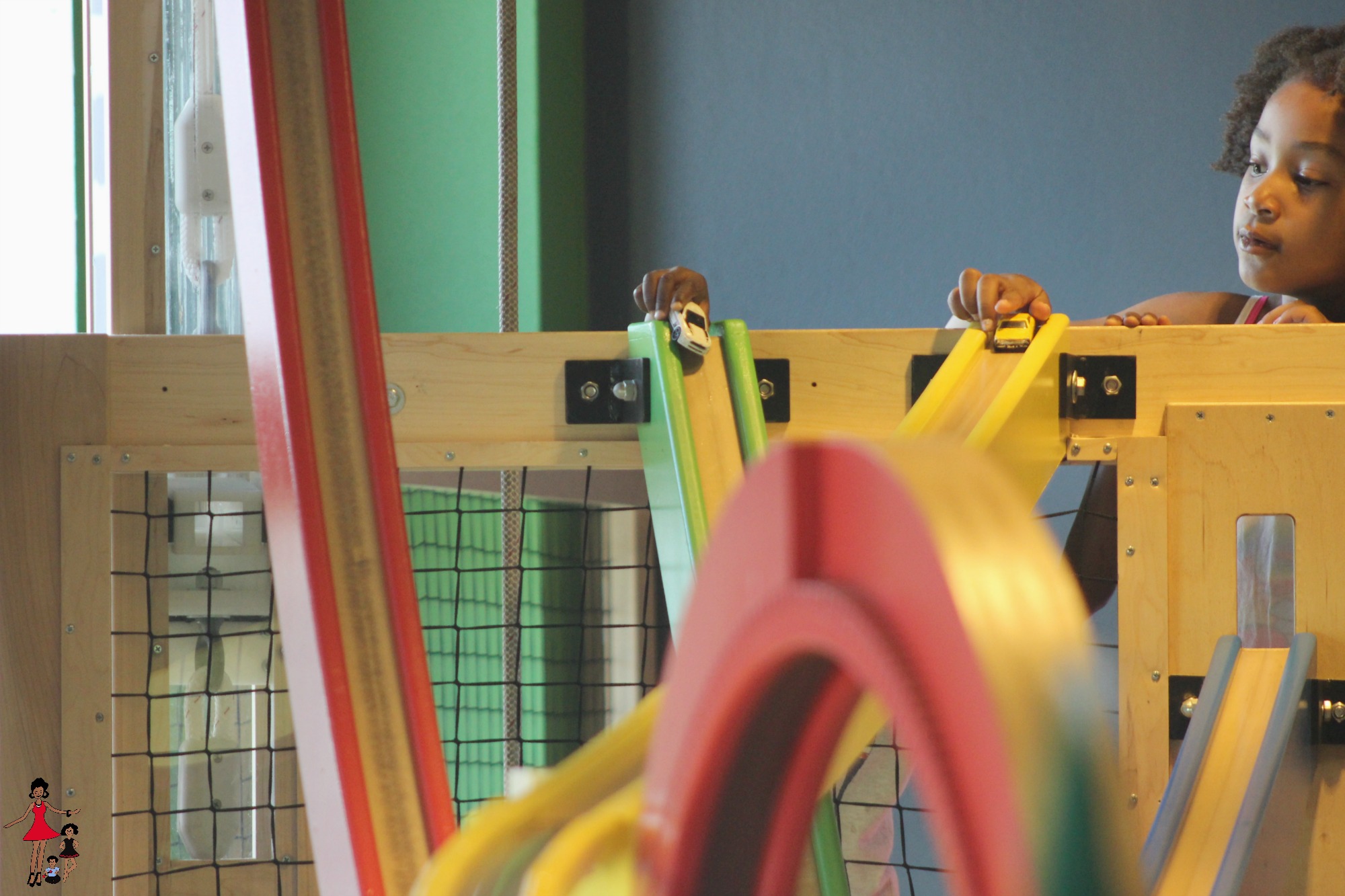 The kids had the chance to race cars at different angles, gradients, and even textures. Both kids really enjoyed this exhibit and if I lived close by I would take them there often to play and compete with each other.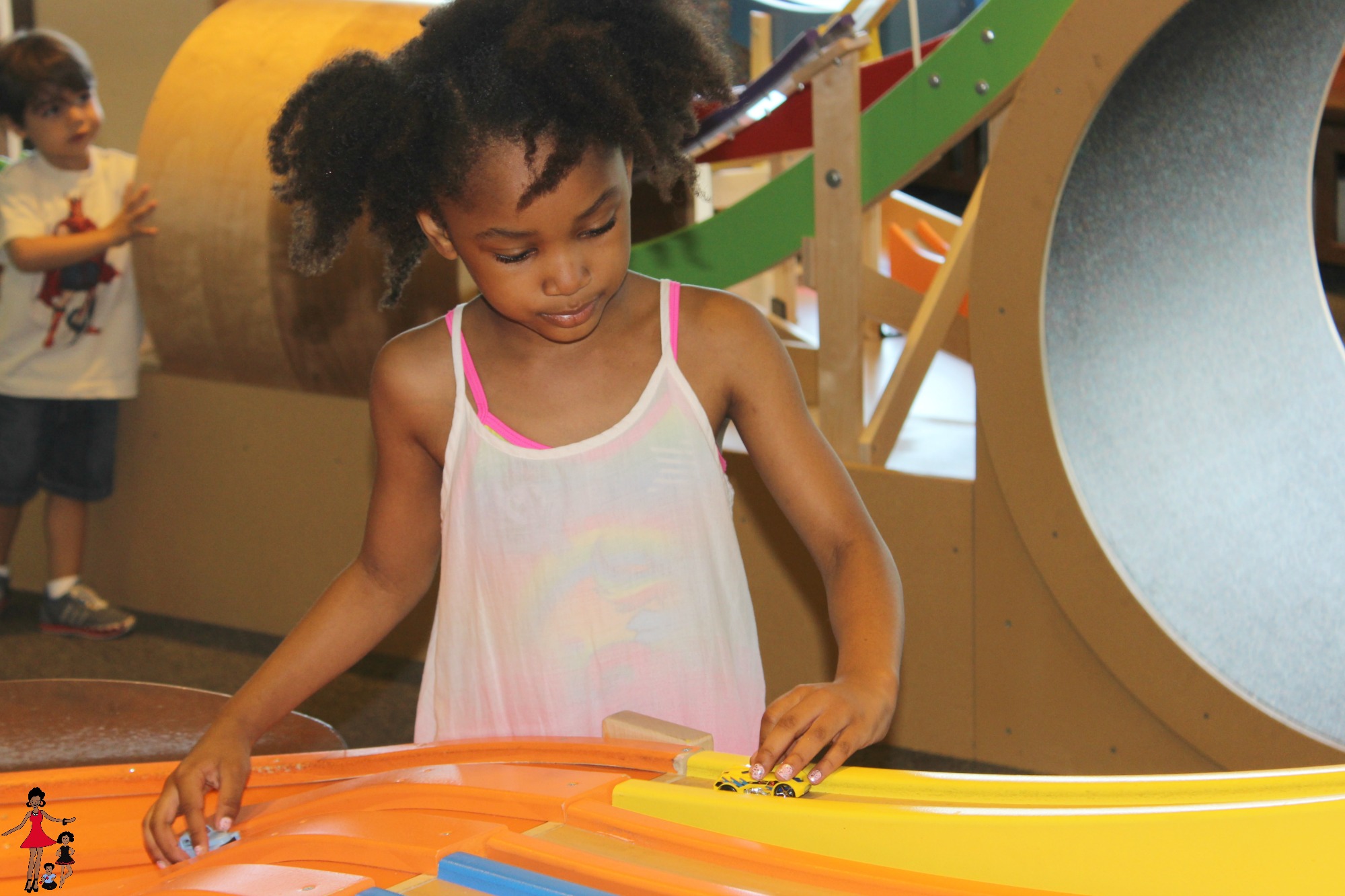 We were also pleasantly surprised to see the work of Leo Sewell, which we first discovered at the Please Touch Museum in Philadelphia at the Chicago Children's Museum.
10. Splashpad at Navy Pier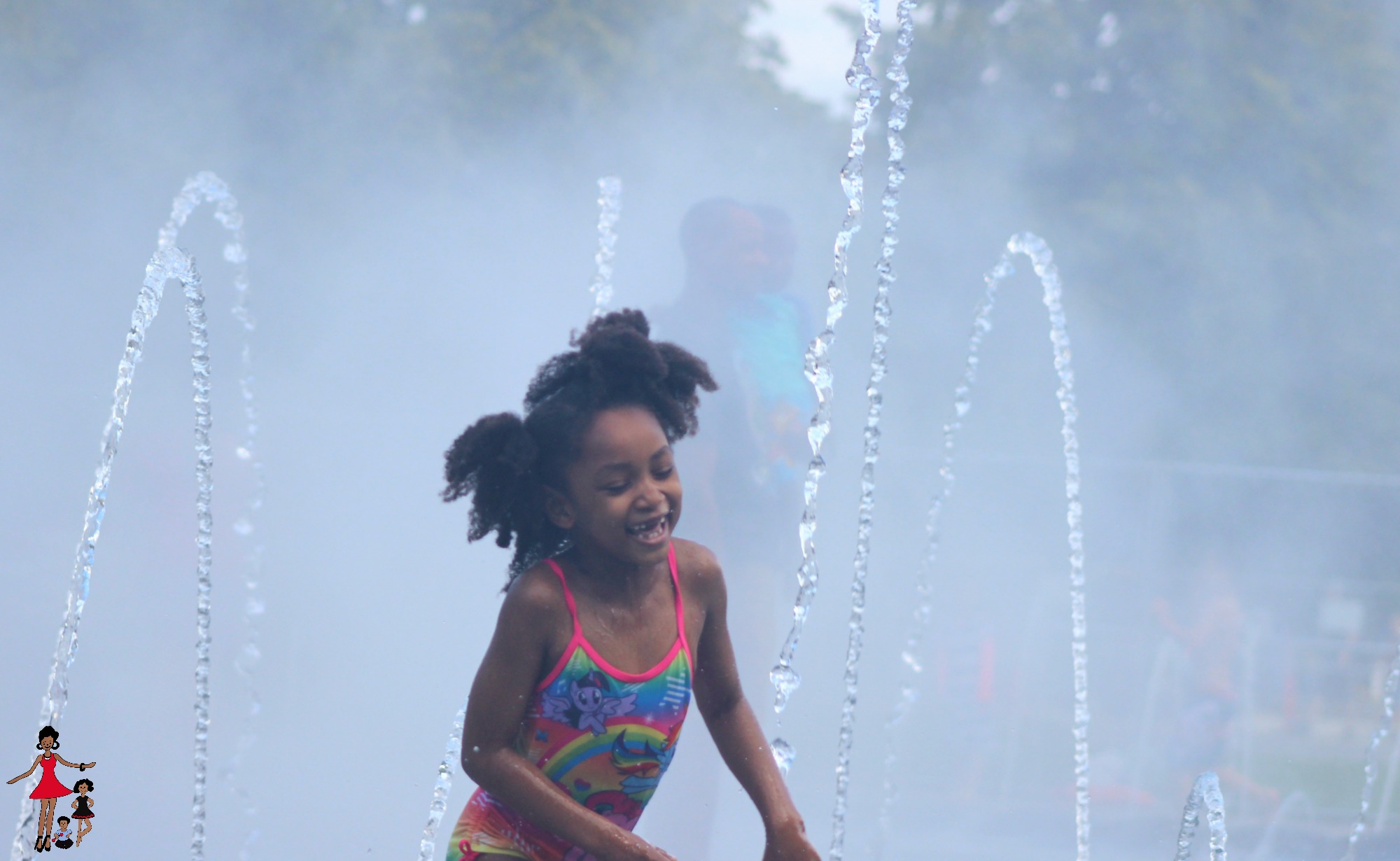 The kids ended the trip with a fun time at a splash pad we discovered at the Navy Pier. We went straight there from the Chicago Children's Museum and ran into some of the other families who were at the museum. With lots of food and entertainment options around this is a great place to cool down before grabbing dinner or after doing some shopping.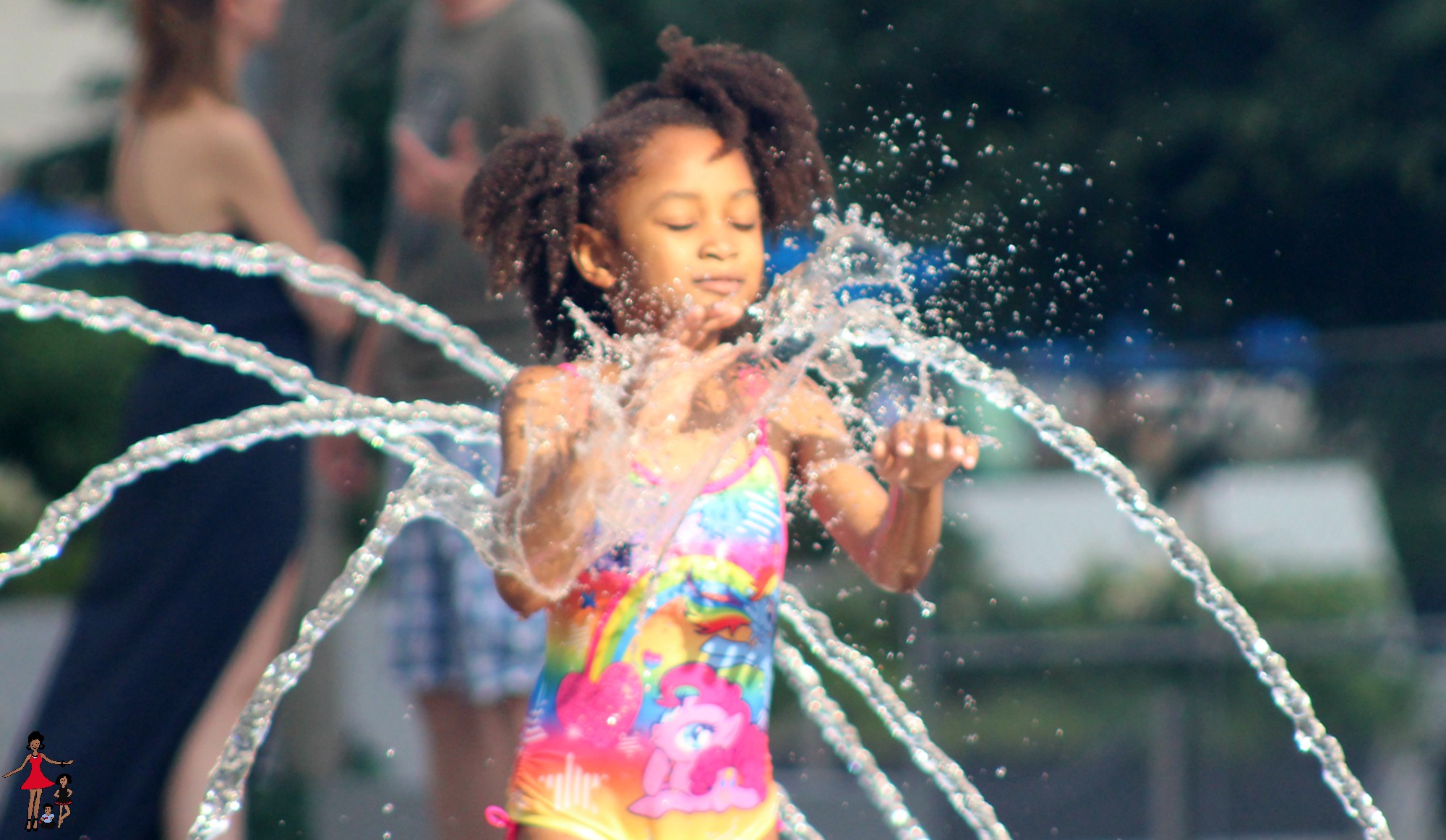 So as you can tell, we had a blast in Chicago and we're very excited about our next adventure. Stay tuned!
What do you think your kids would enjoy most in Chicago?
Related: Where to stay with kids in Chicago