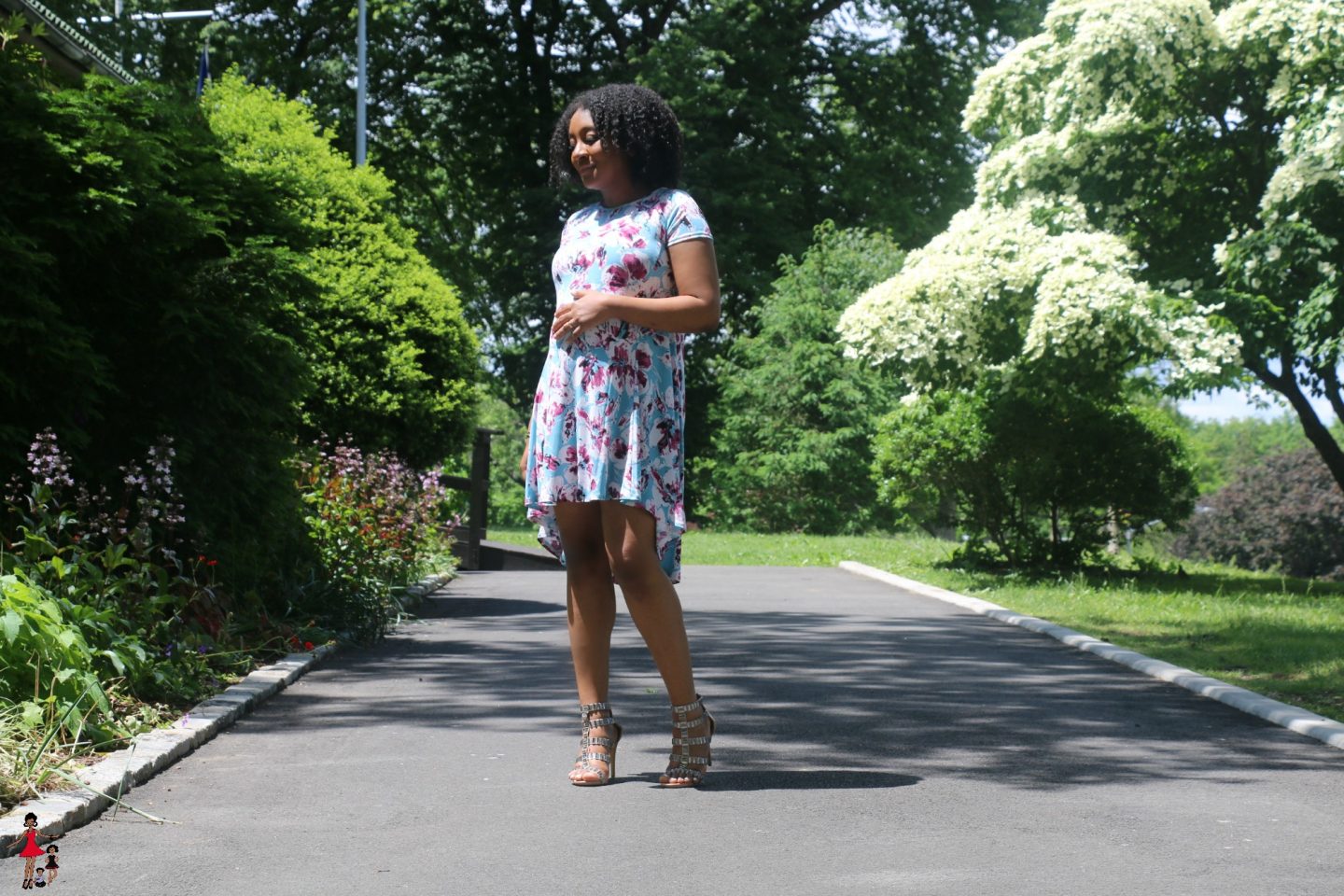 If I love something, I would wear it on repeat over and over again, that's why I love versatile clothing that I can style differently. I've always been this way and I remember once when I was in college, I wore the same exact outfit (even styled my hair the same) two nights in a row to two parties thinking I wouldn't run into anyone I knew, I did (yes you can laugh). Since then, I've made it a point to switch up the way that I style my clothes. For instance, within the last few weeks, this high-low maternity dress sent to me from Pink Blush have become one of my favorite pieces in my closet. I've worn it for school drop, to my friend's wedding shower and over Memorial Day weekend.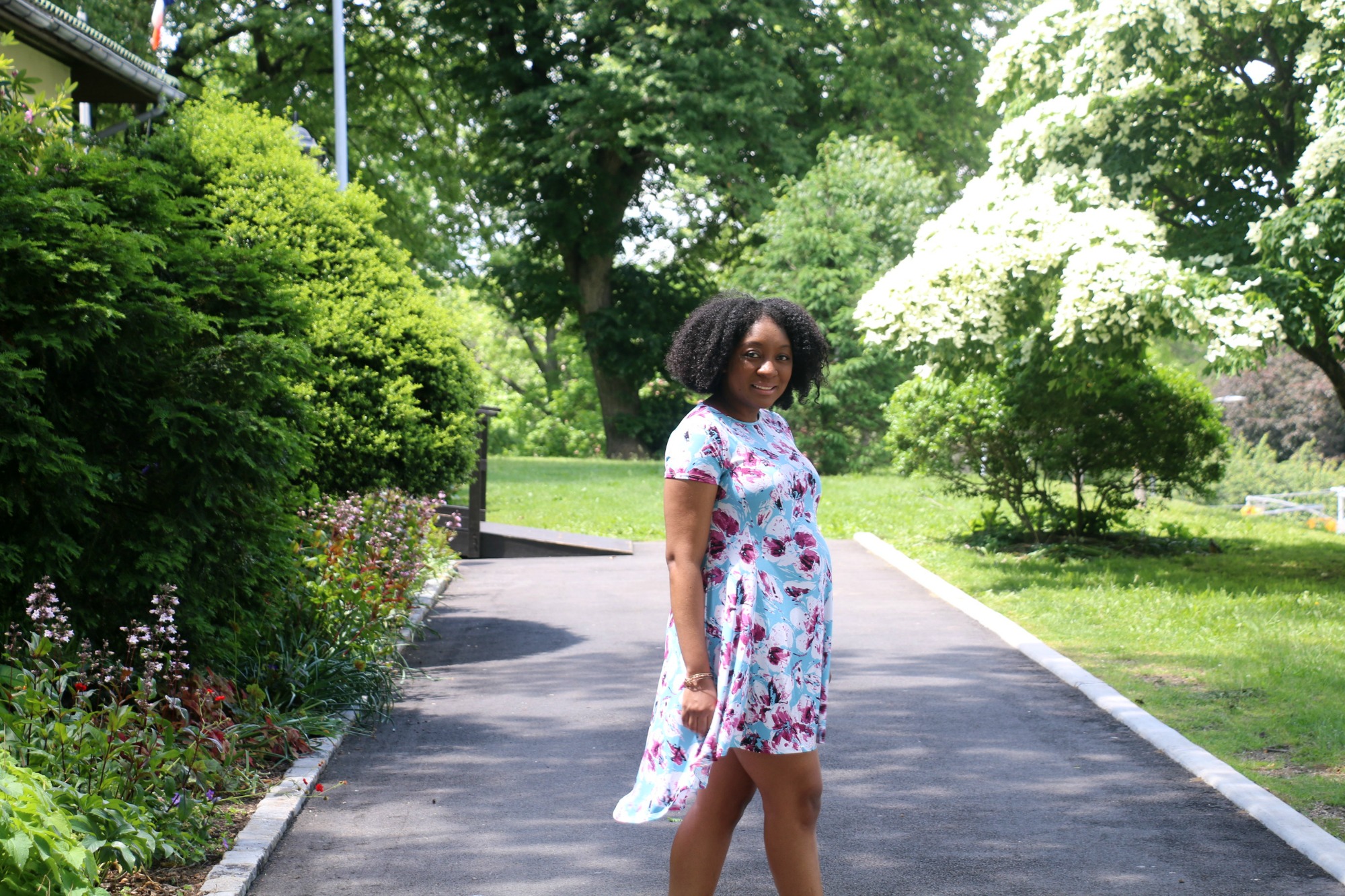 The style is gorgeous and I love that the pretty print matches well with so many different accessories. It's an easy breezy dress and I enjoy the feel of the material against my bump. If you're also pregnant, you know exactly what I mean, certain materials can be very uncomfortable against our sensitive skin during pregnancy so I appreciate the softness.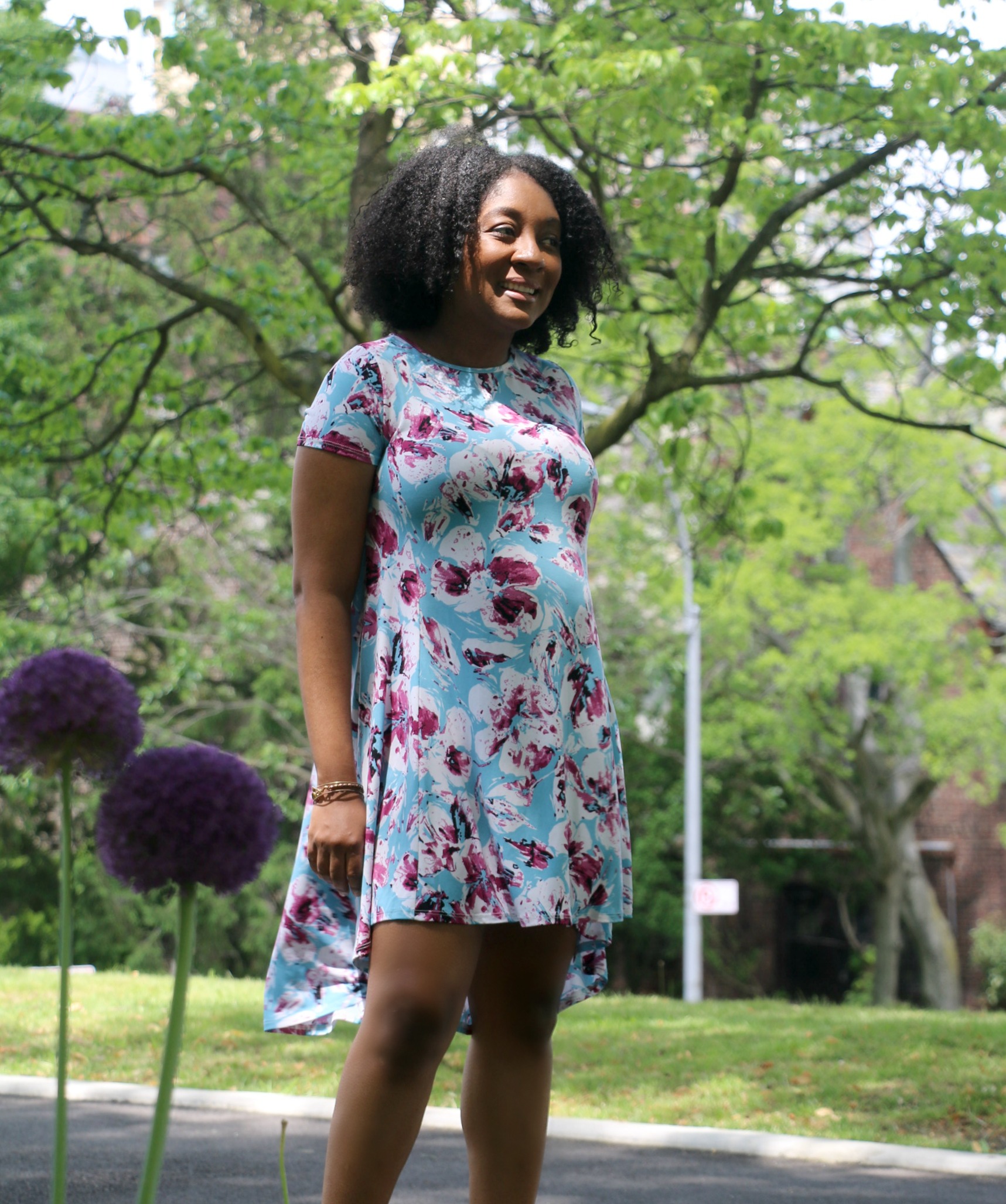 On the day, I took these photos I decided to keep my accessories minimal as the collar is high and I thought too many accessories would be unnecessary with the gorgeous print of the dress. I did wear it with my favorite pair of glitzy caged sandals just to dress it up a bit.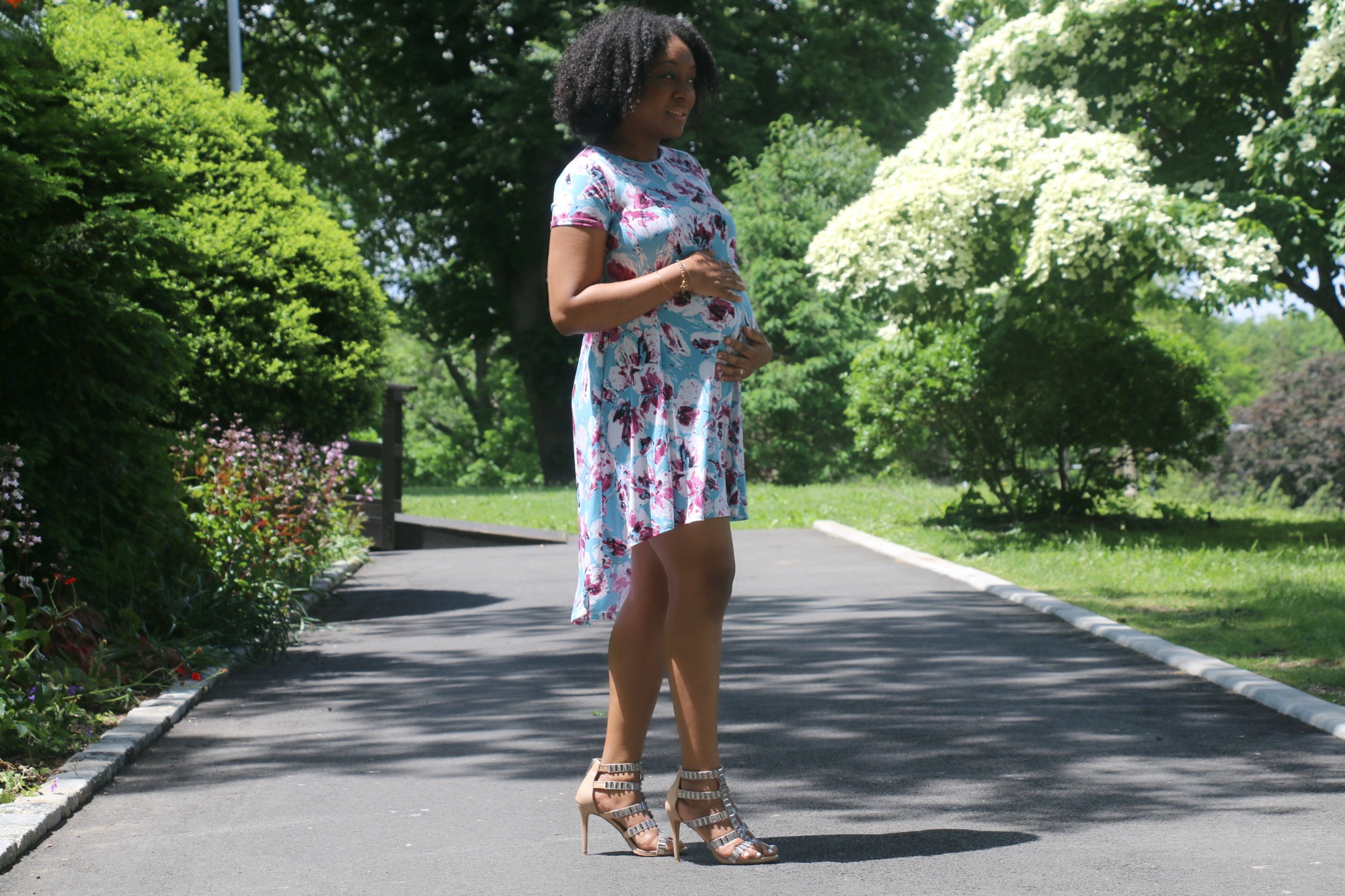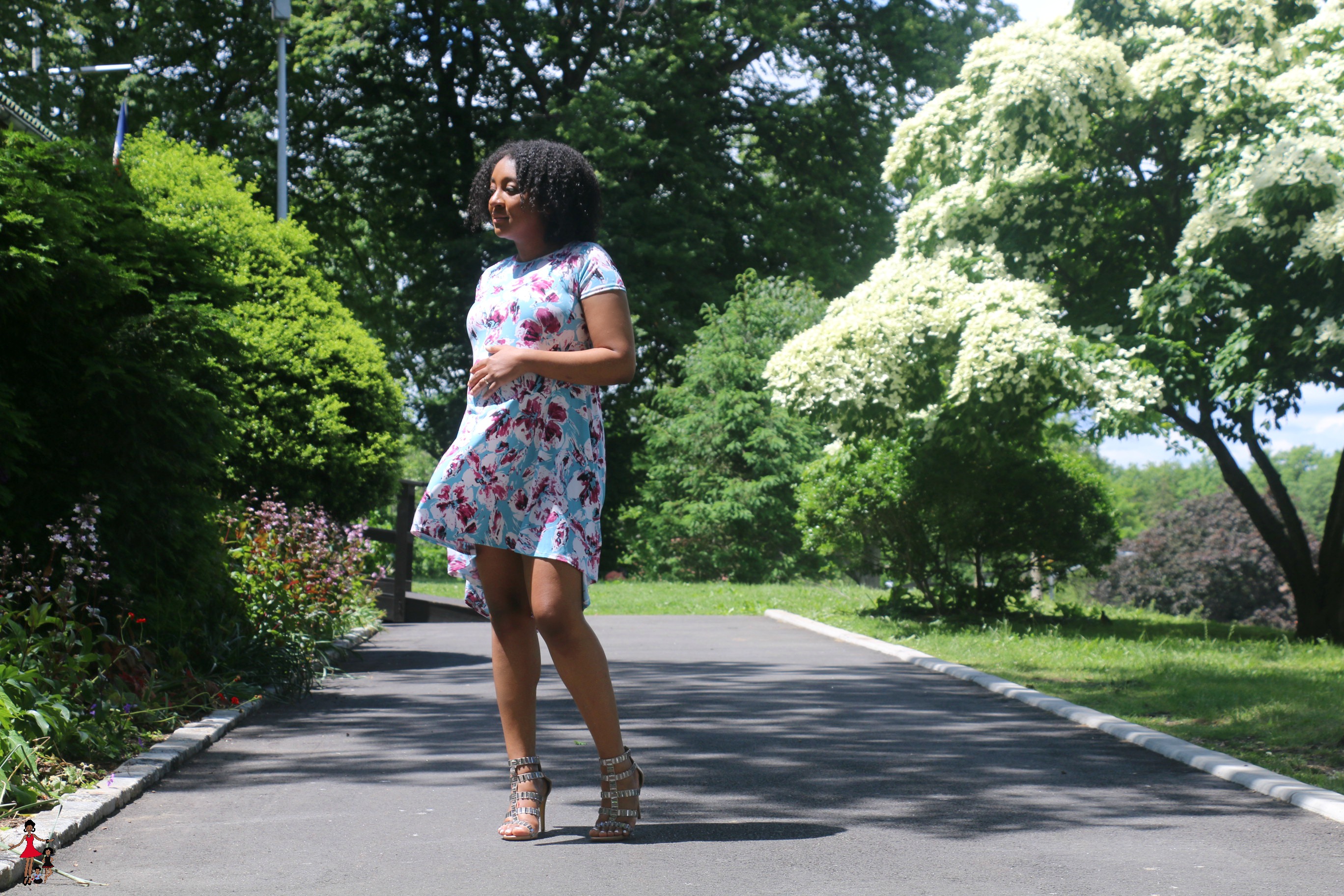 What do you think of this of this high-low maternity dress?