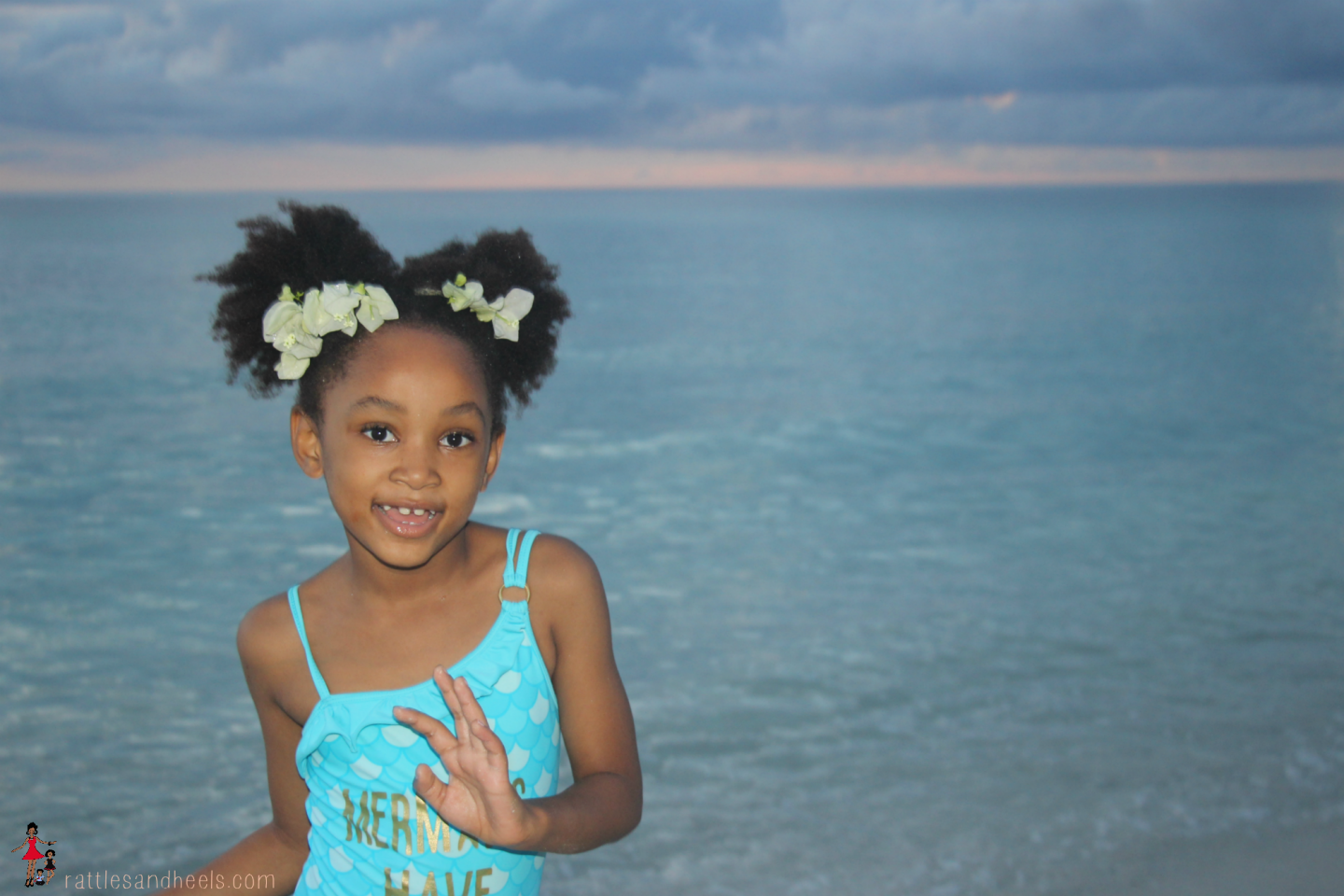 This post is in partnership with Beaches Resorts and some links are affiliate links. As always, all opinions expressed are my own.

[Tweet "Yeah mon! This is how you enjoy Jamaica with kids! "]
After Rattling Jamrock for the past week, The Princess Fairy and I are back in New York City. We're both feeling like new people (Jamaica does that to you) and we can't stop talking about our experience. Now, I shared a little bit about our trip and why we were loving Negril in this post while we were in Jamaica, but now that we're back I wanted to share EVERYTHING.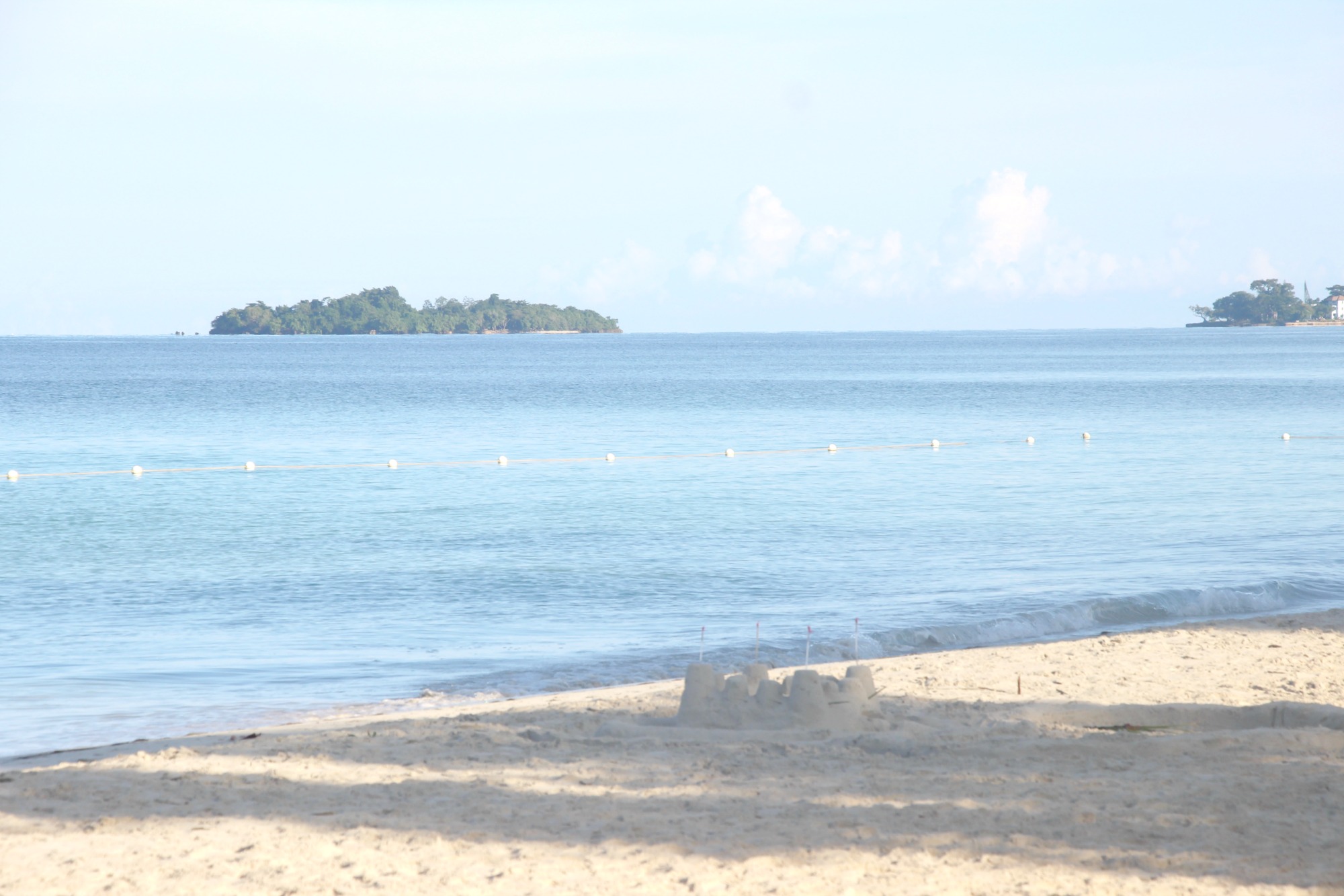 But first, let's flash back to about 6 years ago, I was pregnant with The Princess Fairy and as Mr. Rattles and I settled into our flight to Jamaica heading to a resort for couples (Oh, the days!) families on our flight were all sharing their excitement about heading to Beaches Resort. That excitement made us interested and after chatting with them we decided that we would return with our own little girl. So when I received an email inviting our family to Beaches Negril Resort and Spa for the exclusive Social Media on the Sands (Beaches Moms) we were beyond excited.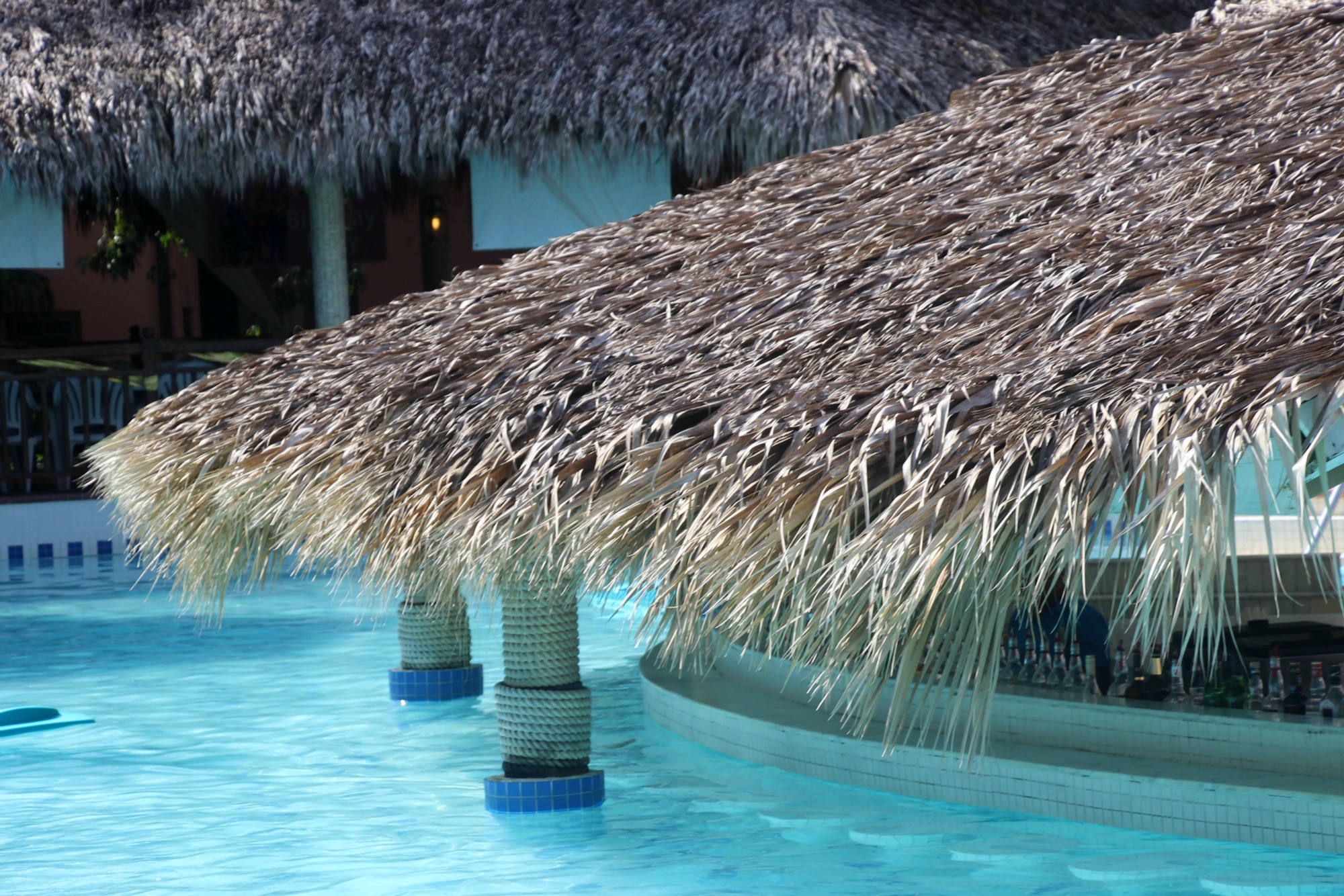 Like most of us moms preparing for a trip, I read everything written about the resort, visited their website almost daily and stalked their Instagram feed. Everything I read just made me even more excited for our trip. But even with all the glowing reviews, I still managed to be impressed immediately after getting to the resort (even after a crappy almost 3-hour drive thanks to traffic).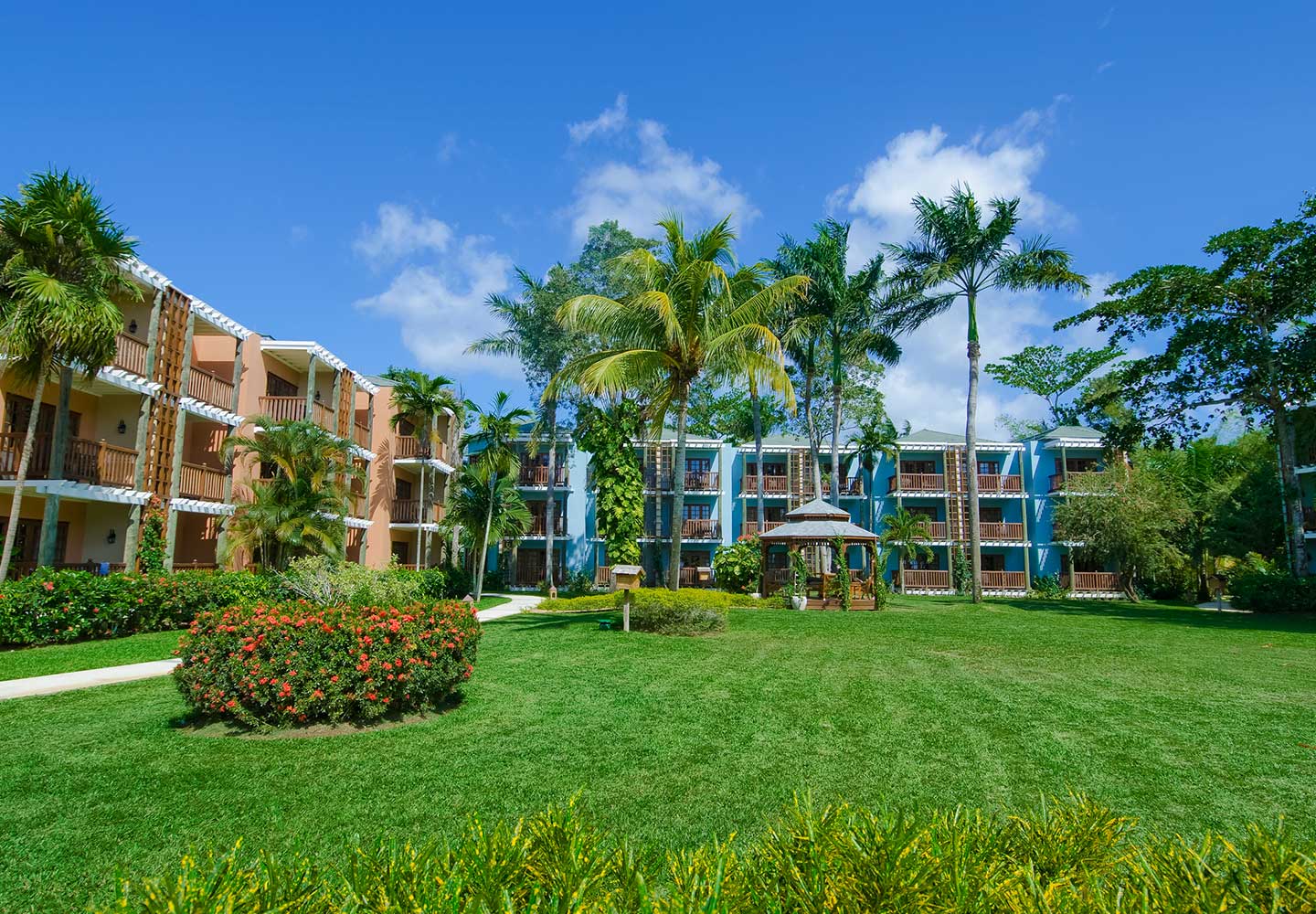 The resort is gorgeous and I felt taken care of from the minute we stepped out of our shuttle and were greeted by the staff.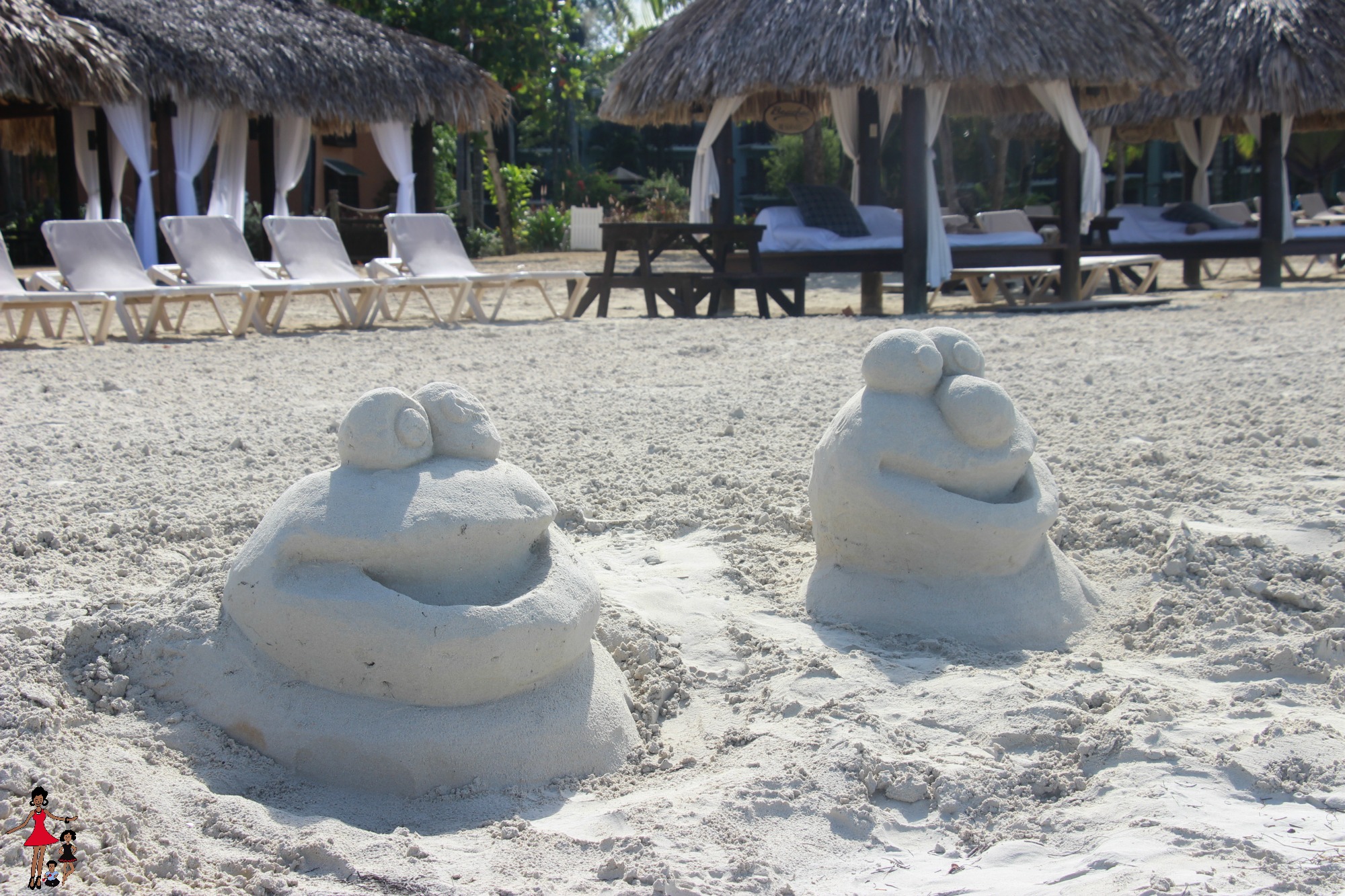 Now, I was excited to get to see our room, our home away from home. Although I saw many photos of the rooms when I walked in I realized that they didn't do them any justice. They were much better in real life. We had a king sized bed, pull-out bed, and lovely private balcony overlooking the beach. As someone who was born and raised in the Caribbean, the design of the room made me nostalgic of my childhood home. After grabbing some jerk chicken and coco bread from the Grill restaurant, I relaxed on the balcony (or verandah as we say in Grenada) and enjoyed the sea breezes while watching the rain (it rained a lot while we were there).
Now as part of Social Media On The Sands, I wasn't just laying on the beach all day but I was able to participate in some really cool sessions. These would have probably bored The Princess Fairy so I took her to Camp Sesame, the child care service at Beaches Resort. I wasn't sure if she would enjoy it but she LOVED it! The staff there was AMAZING and my daughter bonded with Simone (who is such a sweet person). I was really impressed by all the things my daughter was able to learn about Jamaica at Camp Sesame such as dances, the names of tropical flowers at the resort and she had a blast with the Sesame Street characters doing fun things like baking cookies with Cookie Monster.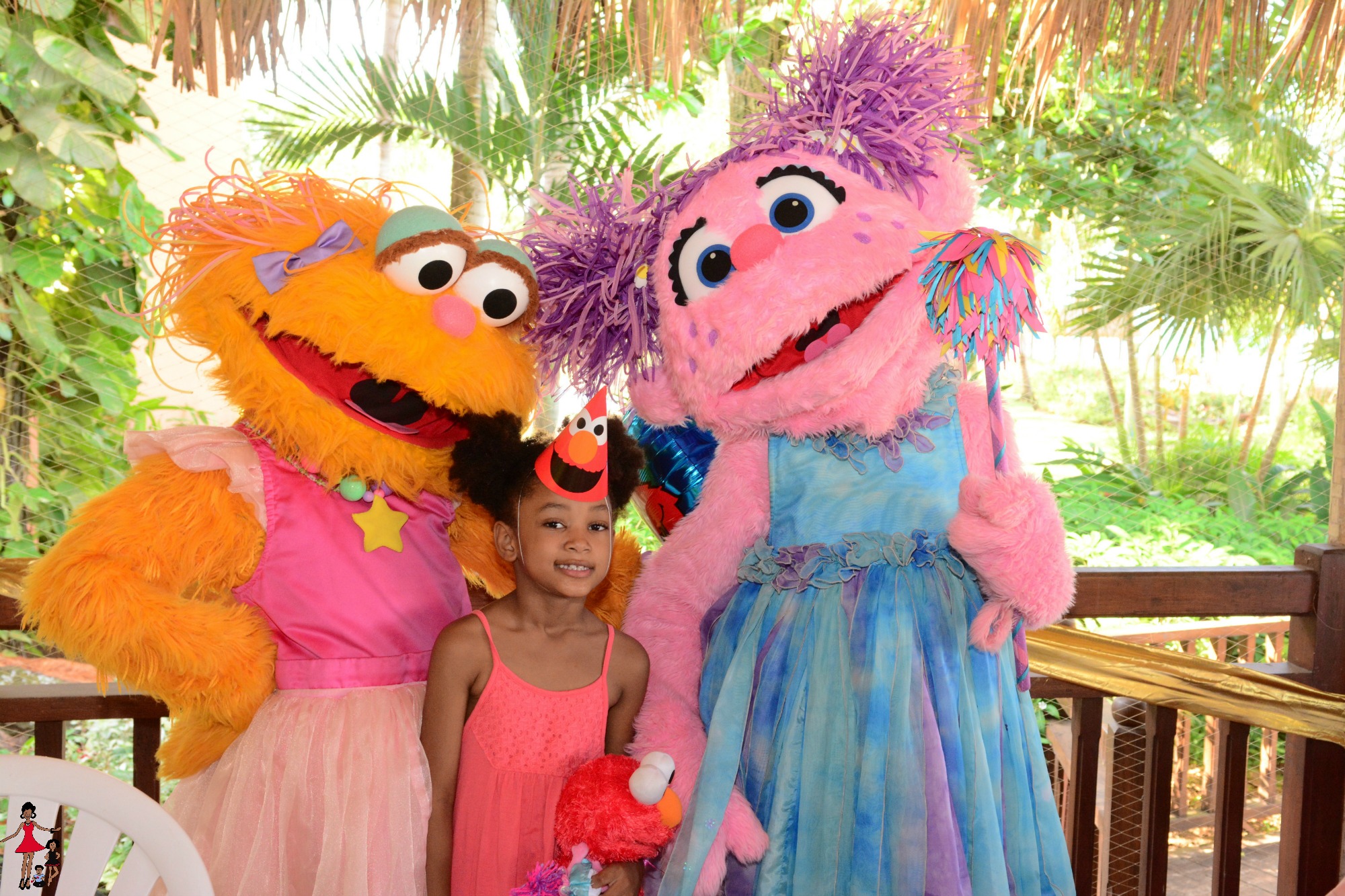 While The Princess Fairy was at Camp Sesame, I ventured off the resort with the Sandals Foundation Reading Roadtrip to Mt. Airy Infant and Primary school to bring school supplies. I was impressed to hear that Sandals Foundation is doing so much to help out the Caribbean like supporting education, sports and providing disaster relief.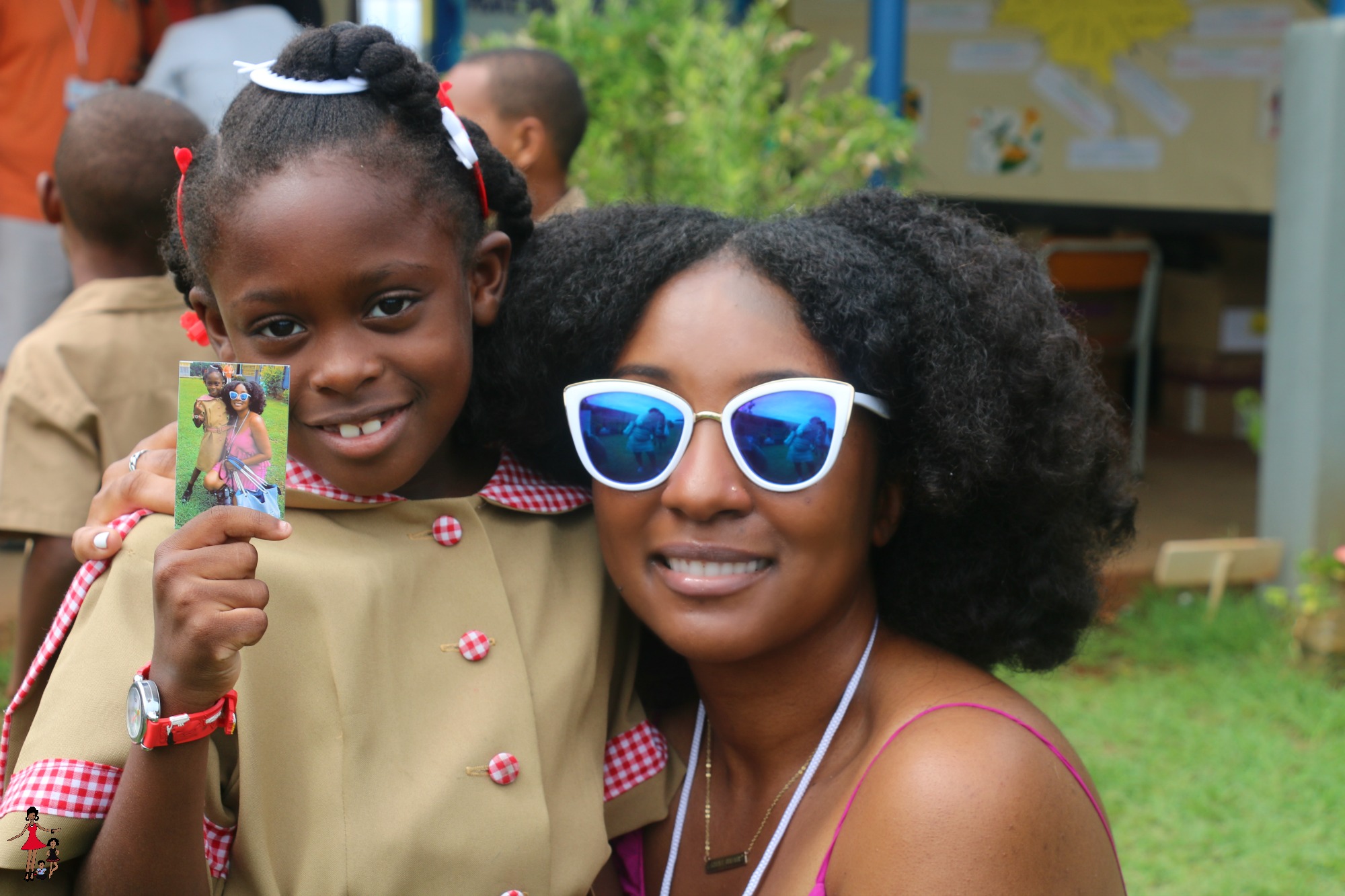 At Mt.Airy I met Nailah, a smart and adorable little 6-year-old girl. I showed her photos of my own 6-year-old daughter and told her that I was going to try her hairstyle in my daughter's hair. Together we colored a heart for kids in either the Bahamas or Haiti who were affected by Hurricane Matthew. Nailah loves pink and was a little shy until I let her take selfies with my phone.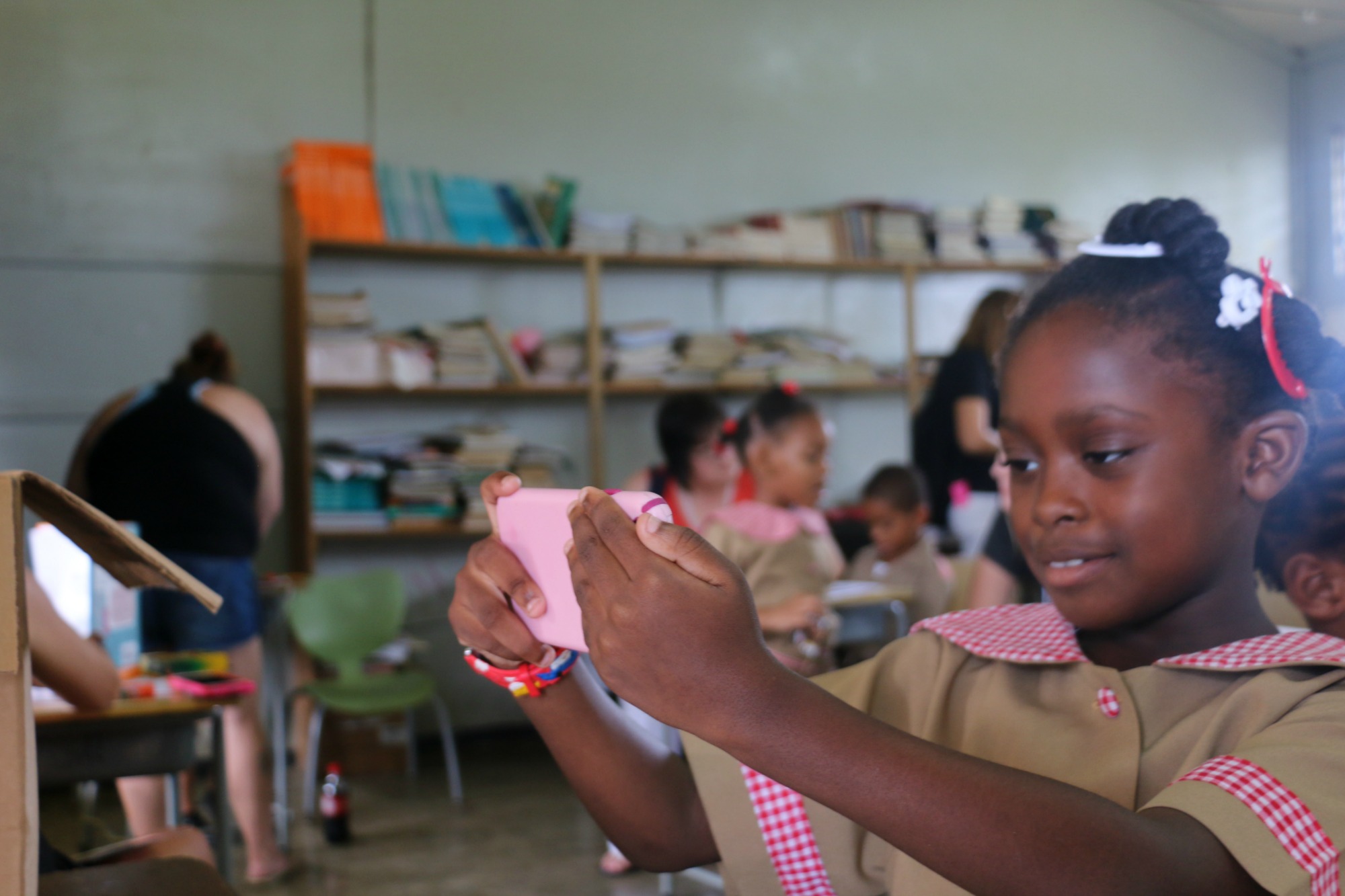 She told me she has one sibling and her parents drive her to her school every day. I really enjoyed hanging out with her and listening to the performance that her classmates put on for us. I'm happy our group was able to participate in bringing supplies to her school and I'm sure they will put it to great use.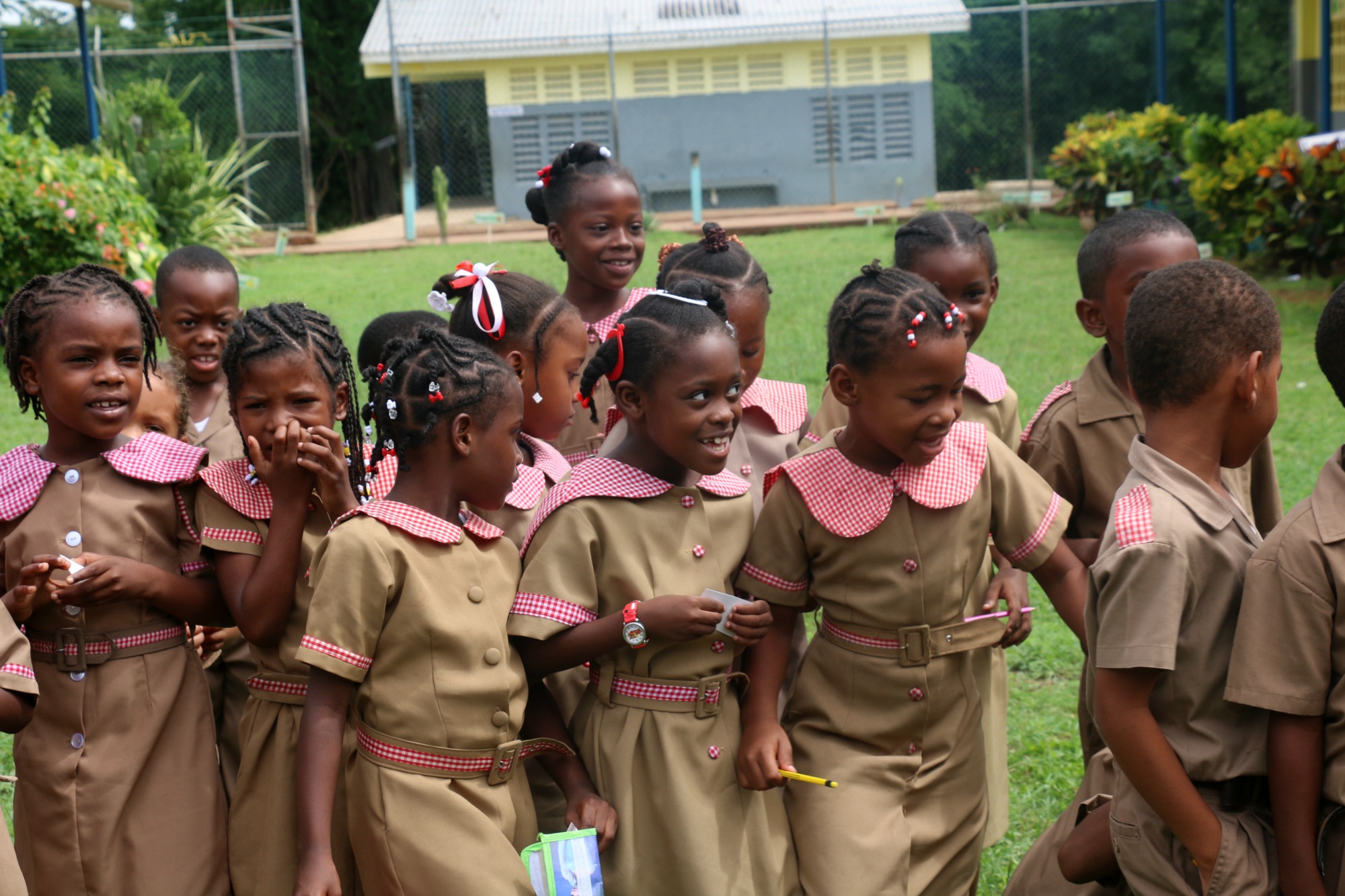 It was a pleasure to participate in the Pack for a Purpose® program, where all of us Beaches Moms brought a backpack filled with school supplies for local students. I love that we can make a difference while on vacation. Any guest at Beaches or Sandals Resorts can sign up for this very rewarding experience or you can contribute here.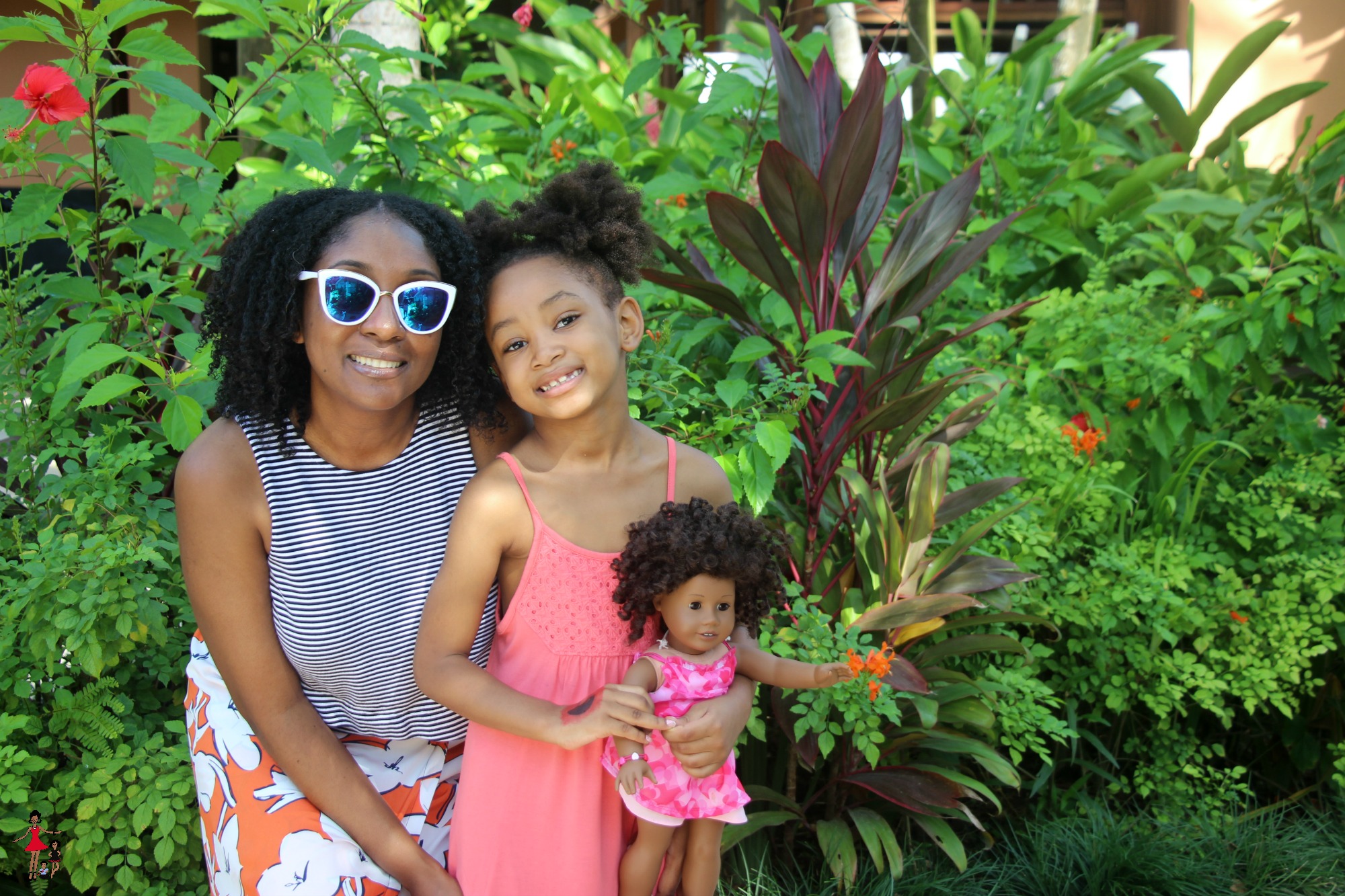 Once back at the hotel, I hung out at Camp Sesame for a few minutes and got to know Simone and more about the camp. Of course, nothing is perfect and we had a problem shortly after which was handled really well by the hotel. I was initially very worried but when I realized how genuine the Beaches Resorts team were, I felt at home and was able to relax.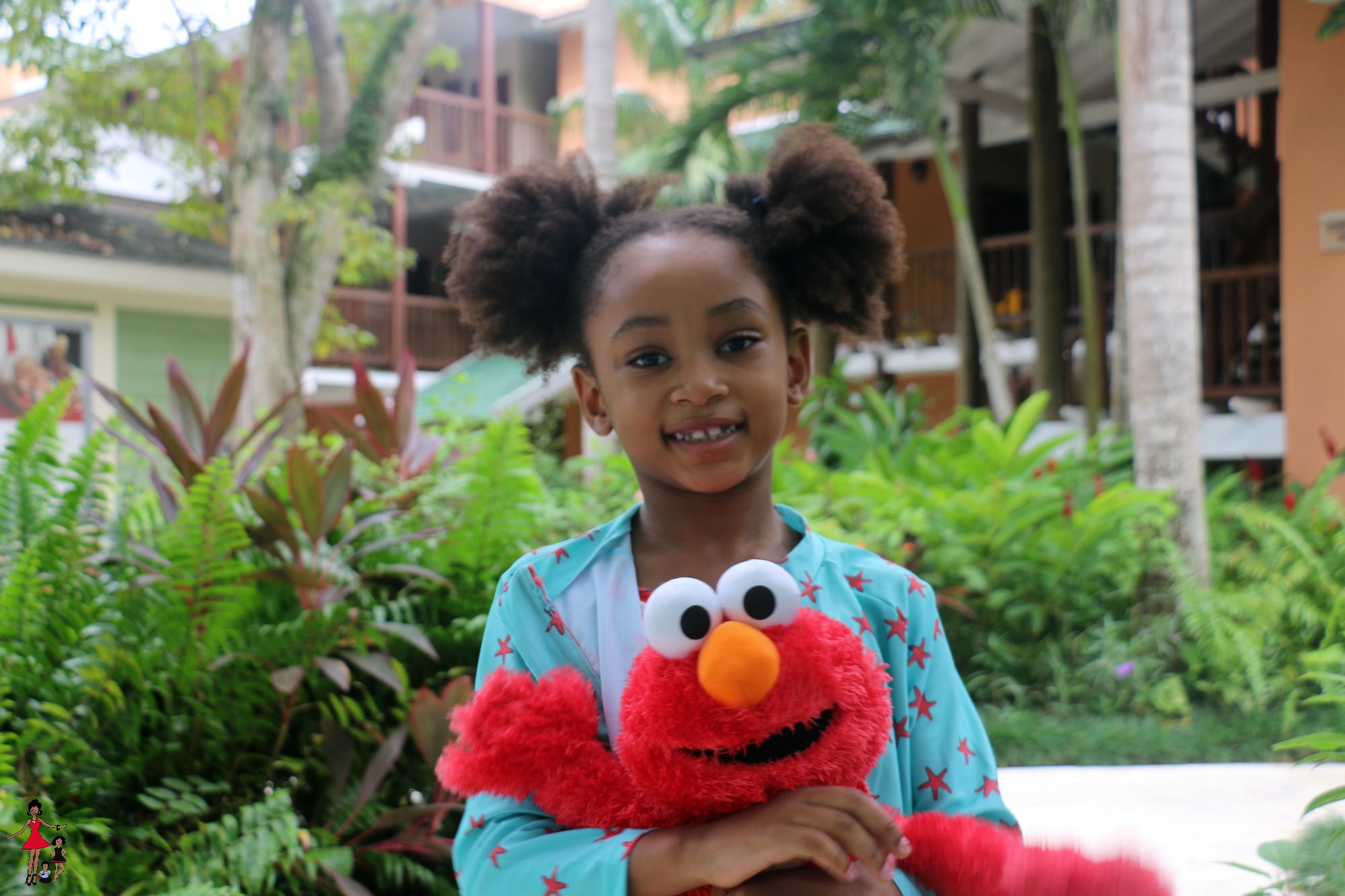 Every night the parties got better and better, I must take a moment to brag that the entertainment manager is also from my island Grenada and she is amazing. If you're looking for the typical Caribbean resort entertainment experience you wouldn't find that at Beaches Negril. Well, that's unless Sesame Street characters doing the latest reggae dances is typical to you. It's not easy to entertain both children and adults at the same time but everyone had a great time at all the events I went to. The closing party was by far the best with dancers in glow-in-the-dark paint, a foam pit and floating stage. Yes, you read Floating Stage properly.
I had to convince The Princess Fairy to leave the parties but there was always something good to lure her away like The 'Fairy Princess" mocktail or the character tuck-in service which was super cute. Elmo and Zoe showed up for the tuck-in and they did stretches together with her before they sat next to her to listen to a story from another cast member in pajama costume. They surprised The Princess Fairy with a new Elmo doll that she was really happy to have and she fell asleep almost immediately after Elmo and Zoe left hugging her toy, Elmo. It was so good that I am planning to bring my son so he too, can have this experience.
Now, as I've mentioned before I am not easily impressed but 7 Mile Beach, where Beaches Negril is located is definitely one of the best I've visited and I grew up on an island with some of the most beautiful beaches in the world. The white sands, turquoise water, clean shores are Caribbean bliss and I made it a point to spend as much time as possible, taking it all in. The Princess Fairy and I were there for sunrise and sunset to play in the water and on the sand. It was the magical sunset the very first night there that I think captured The Princess Fairy's heart.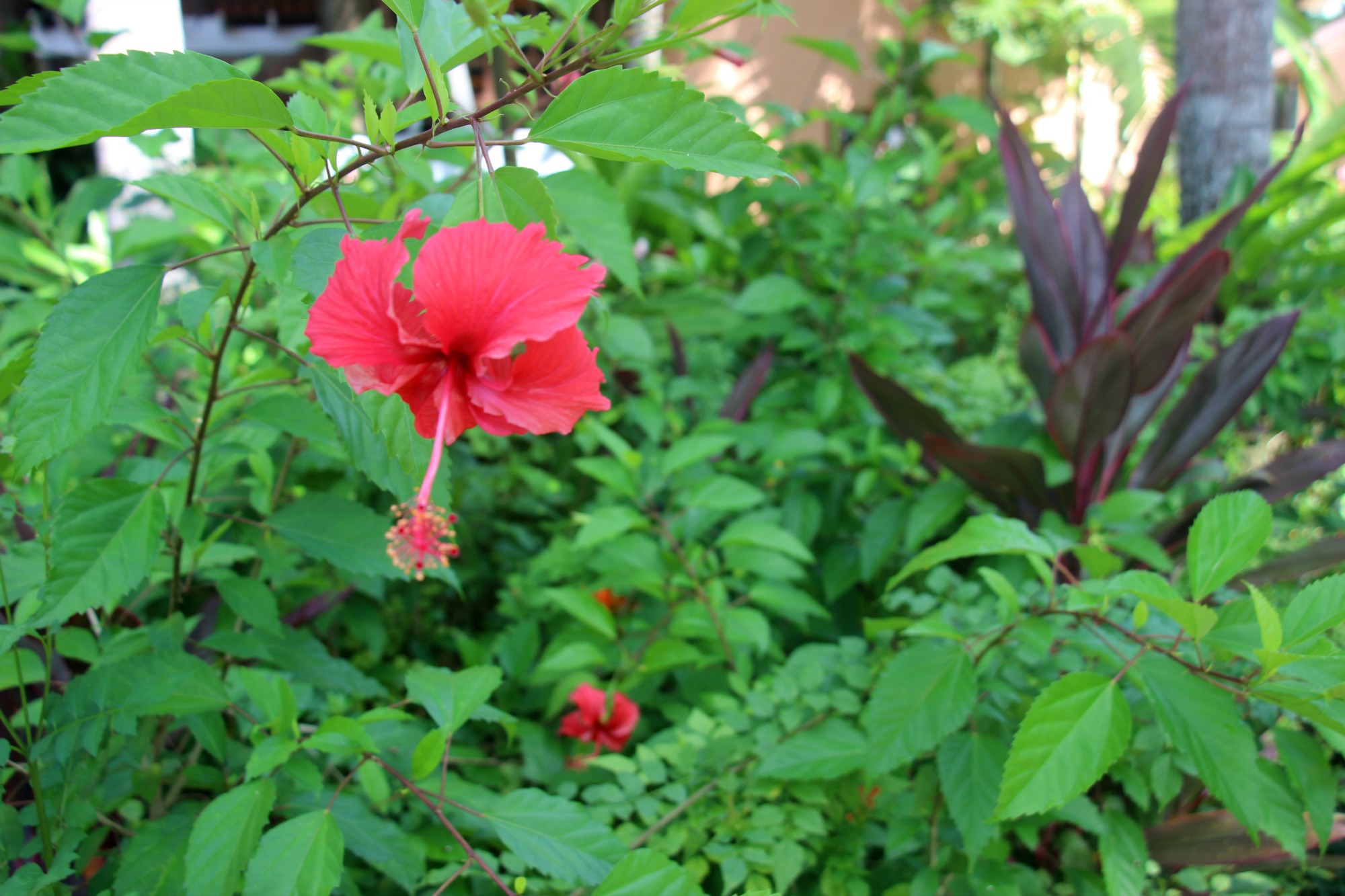 I did make some necessary "me time" while she was busy baking with Cookie Monster to go paddle boarding again which I think I am now hooked on. I will have to make my way to the Caribbean more often to paddle board. I even did more water sports like the banana boat and kayaking which was great as this gave me the chance to bond with other moms on the trip. These were some of the best moments for me enjoying nature and the beautiful Caribbean. Trust me every bit of my being needed that time in the Caribbean Sea and I was even calm as I drifted past stingrays in the water.
I was happy to chat everything from parenting to natural hair with the staff at the hotel, one of the people who you must meet if you go is Sillion. He's one of the bartenders with some serious skills, I mean, I don't know how but he manages to balance drinks on his head and two bottles on his nose but you must see him in action and he's also very funny. Don't worry I managed to capture it all on video!
Other goodies that The Princess Fairy thought I should share in this post includes her Sesame Street character breakfast and Café de Paris where we were always able to get sweet treats, the staff was very accommodating with her nut allergies.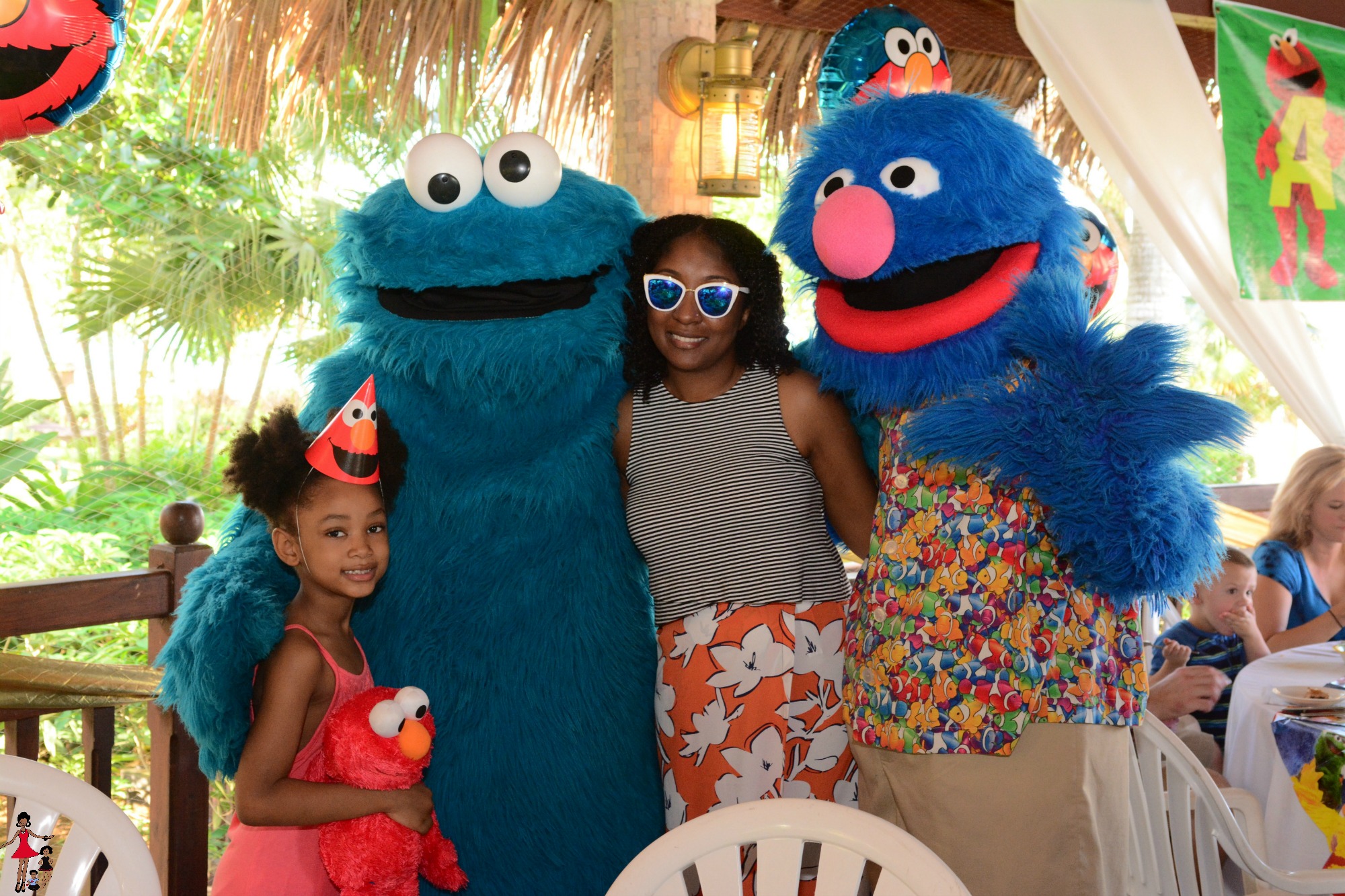 Last but certainly not least, one of the biggest highlights for me was a reggae dance and steelpan class I took at the resort. Although I am by NO means a good dancer, I had a blast learning all the latest reggae moves and I even sweated up a storm. Don't worry that's also on video 🙂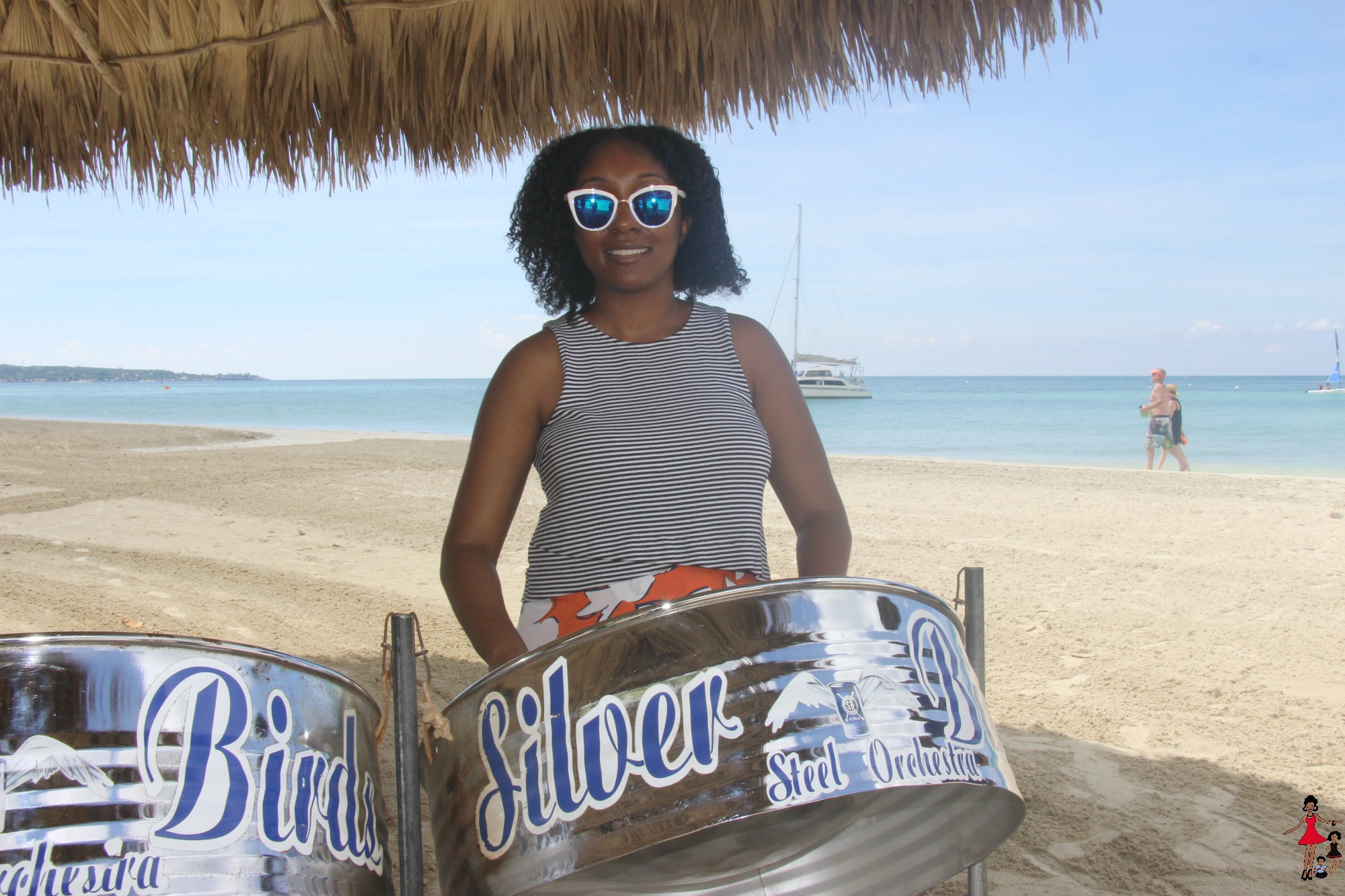 I am really grateful for this experience and the much-needed break from the hustle of New York City. I know that it was hard work to ensure that Beaches Moms was a fantastic experience for all the attendees and I am very appreciative of that. If you're considering going to Beaches Negril, just do it. I can't wait to hear about it.
ps: Be sure to watch the video here!
Have you ever been to Jamaica?
You may also like: Family Travel: Negril Jamaica (Part 1)