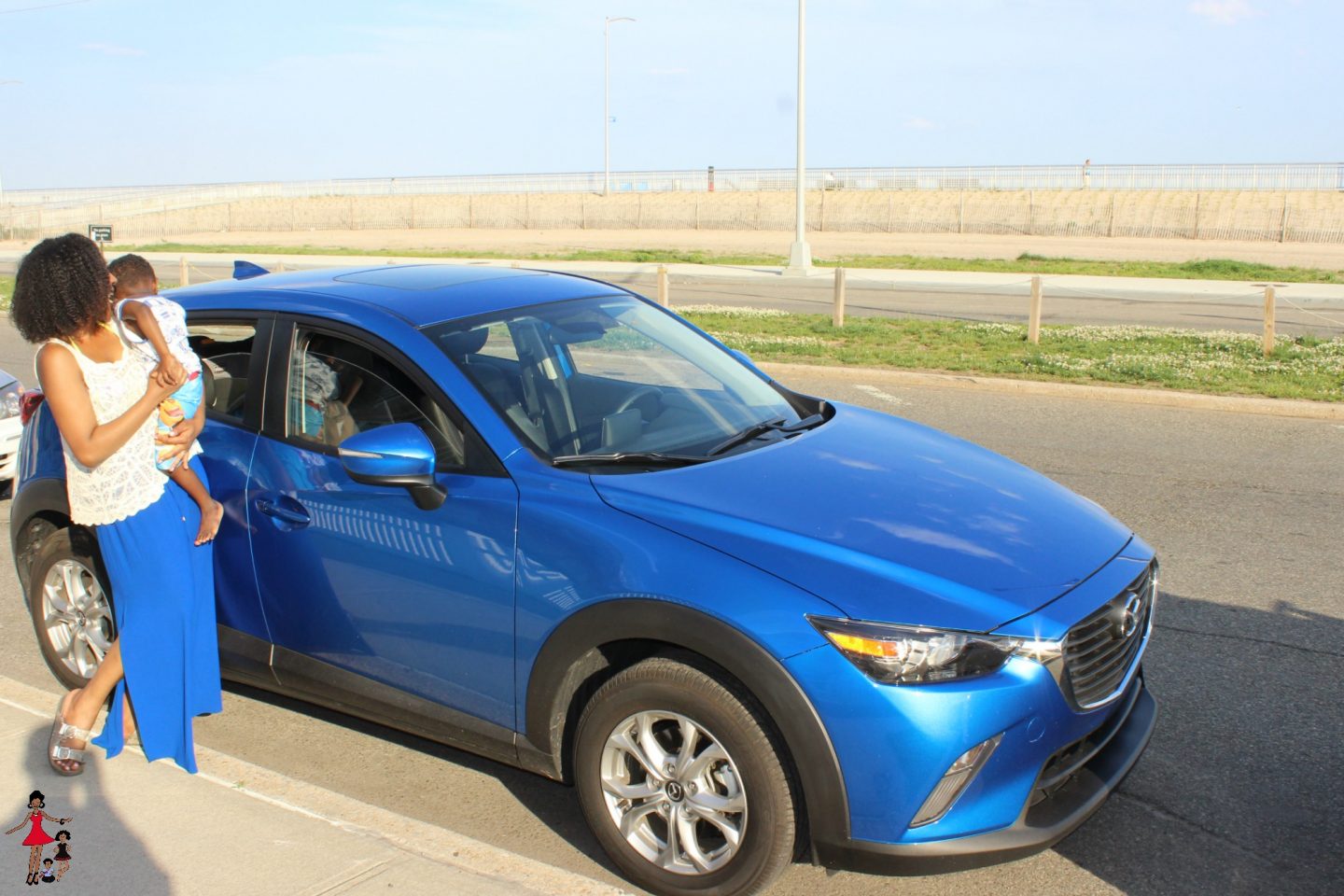 The island girl in me wishes she could hit up the beach all day, every day. That's not the case though and this summer I made it to the beach exactly 3 times. I know, I know not cool and my soul is hurting but I think I had enough fun to make do until next month when we hit the beach in the Caribbean. Anywho, I'm not sure if it's a coincidence but two of out the three times we made it to the beach we went in the 2016 Mazda Cx-3.  Maybe it's the color? Maybe the cool compact style? Not sure of the reason why it became our beach ride.
Let's start with the style of this compact SUV, it's small but it's definitely stylish. I was really impressed with the design especially the front. The Super Knight who is becoming a bit of a car enthusiast also commented on the cool design of the car. It's not just the exterior that's pleasing on the eye but as I showed off on Snapchat the interior is also very attractive with a sporty interior.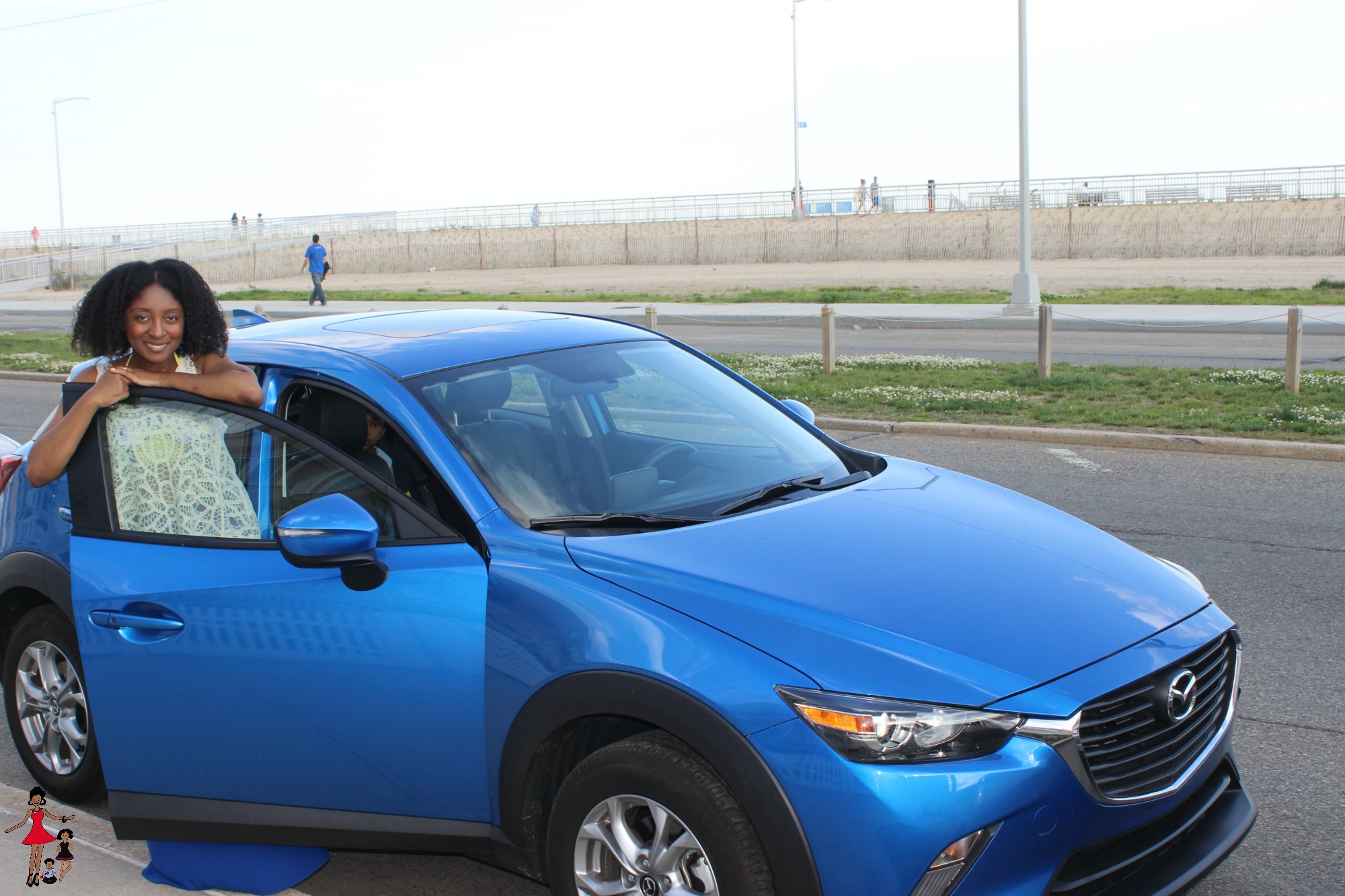 We got to and from the beach safely thanks to the active driving display that I've come to fall in love with in Mazda vehicles. Seriously, I get to keep my eyes on the road while getting information like upcoming turns and my speed.  The kids were busy listening to their favorite satellite radio stations through the Bose speakers while soaking up the summer sun.
Although the 2016 Mazda CX-3 is small, the trunk had enough space for our beach bags, kids toys etc. It was necessary though because there wasn't much space inside especially with all four of us. I think we were most comfortable when it was just the kids and I. This was because I pulled the passenger seat forward so my daughter would have the leg room but with her dad in the car, she couldn't move.
I think the 2016 Mazda Cx-3 would be perfect for a smaller family or as a second car. It's great for the city and for parking and I love the lane departure warning and back up camera features but it's a bit tight for our family of four.
My family test drove the 2016 Mazda CX-5 for 7 days.
What do you think about the Mazda CX-3?