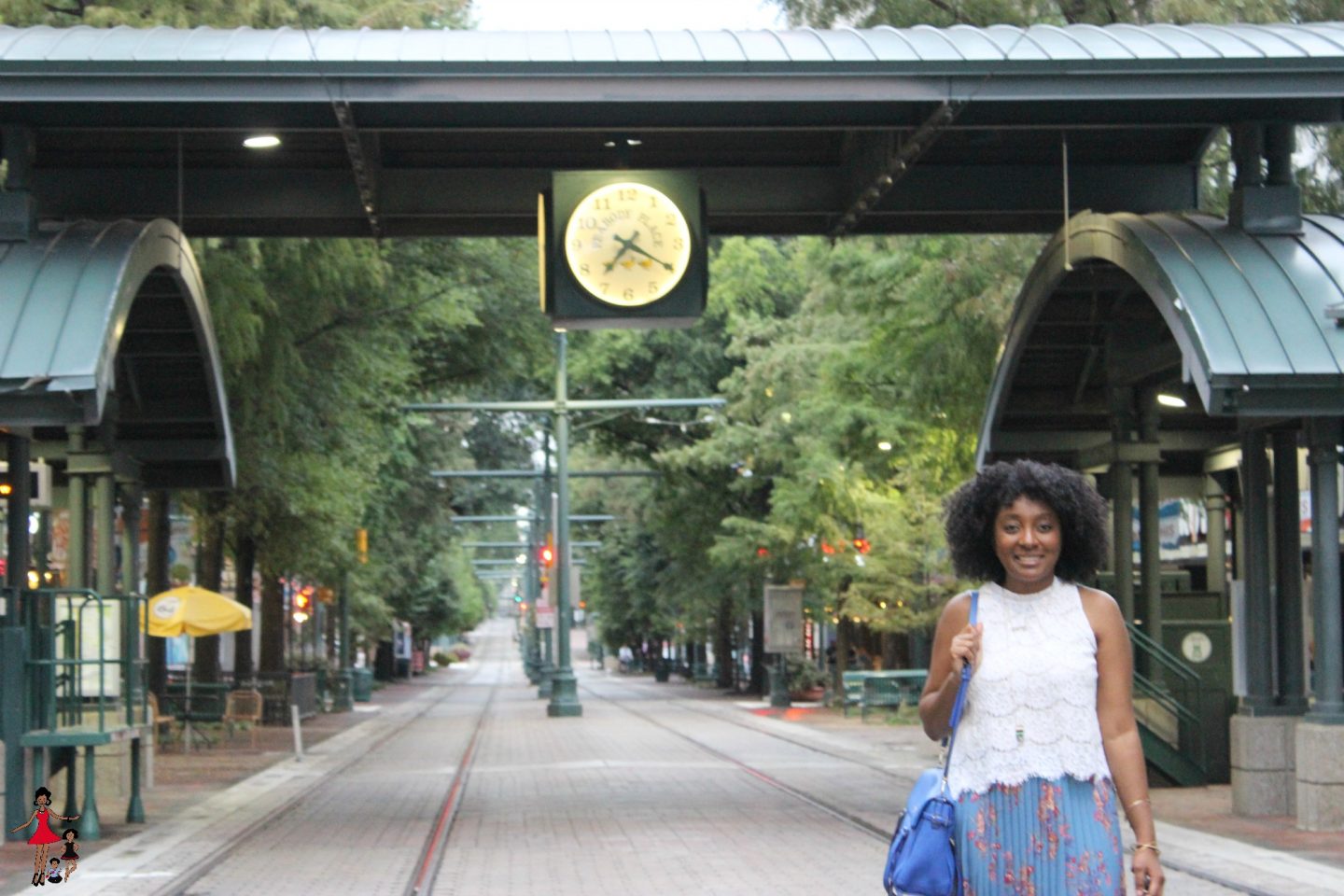 I partnered with Embassy Suites by Hilton as a #PrettyGreat ambassador for this sponsored post. 
For the first time, I went away without my family a few weeks ago to Memphis, Tennessee. Ladies, it's tough to peel yourself away from the little ones right? But thanks to this experience, I see that it did me more good than bad and I plan to do it more often. Memphis is quaint and charming exactly like I envisioned it and since it's such a relaxed city, I think it will be perfect for a quick getaway with Mr. Rattles. If you're considering a trip to Memphis, I wanted to share a few pretty great things to do in Memphis:
[Tweet "Here are 5 #PrettyGreat things to do in Memphis! "]
1. Ride the Main Street Trolley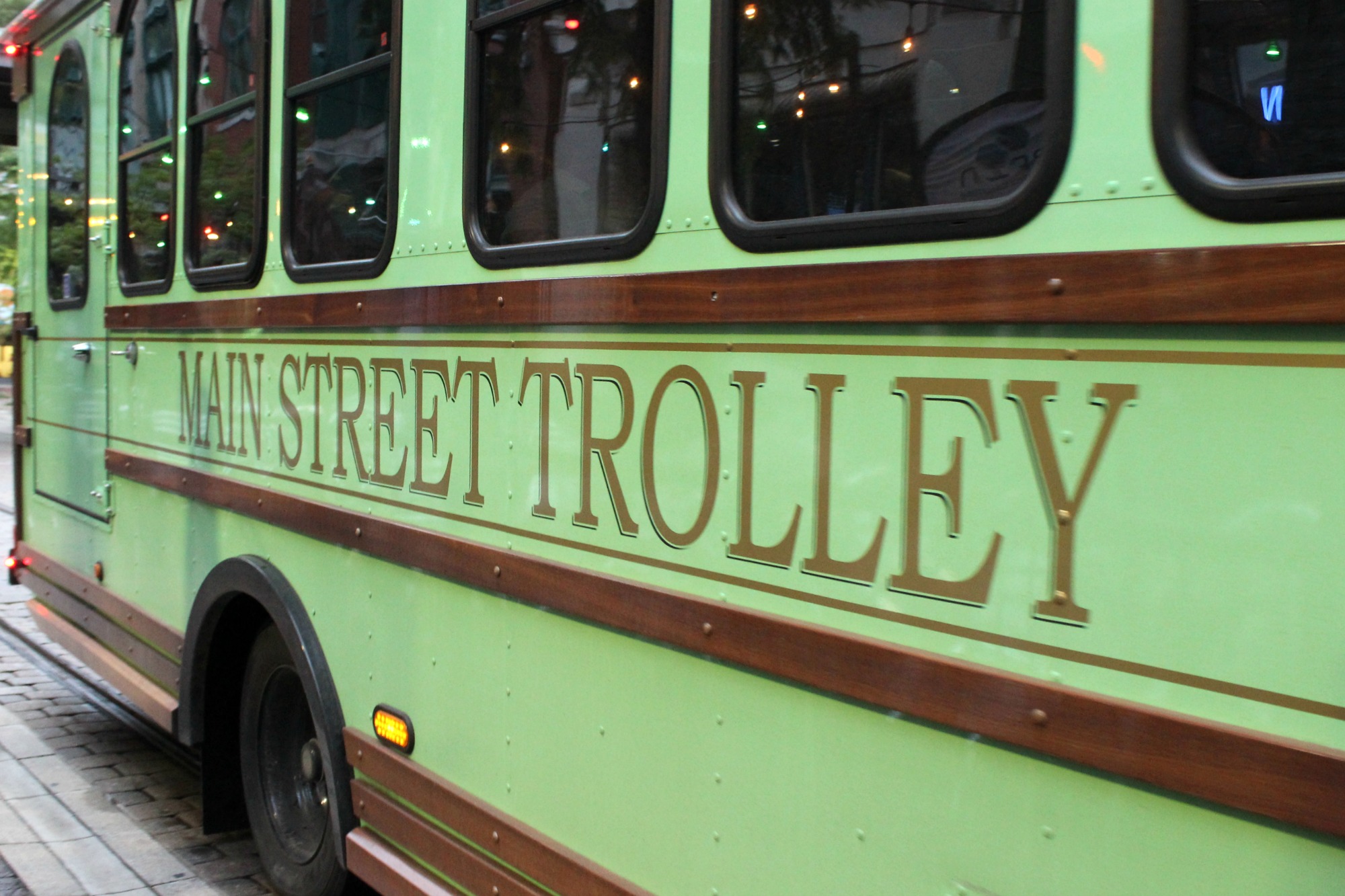 I was really excited to ride the Main Street Trolley in Memphis, but a little bummed to learn that the vintage trolleys under restoration. However, all wasn't lost because the vintage style buses that ran in place of the trolleys were as fun as I imagined the trolley would be. The driver extended so much southern hospitality to passengers it was refreshing. Riding along, you could even sit up front with the driver to chat and enjoy a better view of Downtown Memphis. I just loved the atmosphere and I hope the vintage trolleys are back next time I'm in Memphis.
2. Explore Downtown Memphis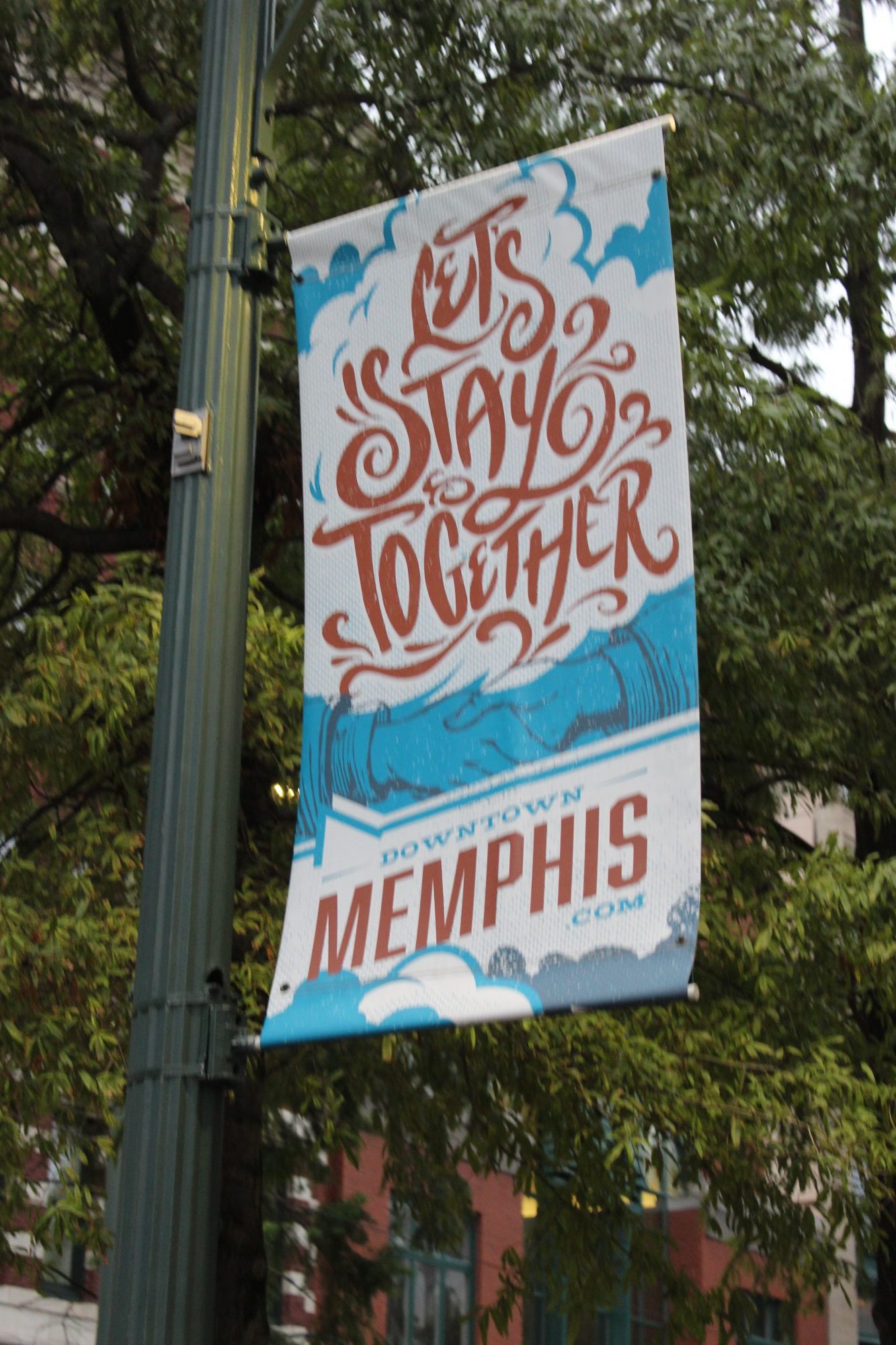 While I didn't get to explore Downtown Memphis a great deal, I did hang out in the area for dinner and I loved the vibe. Next time, I visit I want to check out the cute ice cream parlors, record stores and walk around the cobblestone streets. As a New York City girl, I really enjoyed the slow pace of Downtown Memphis.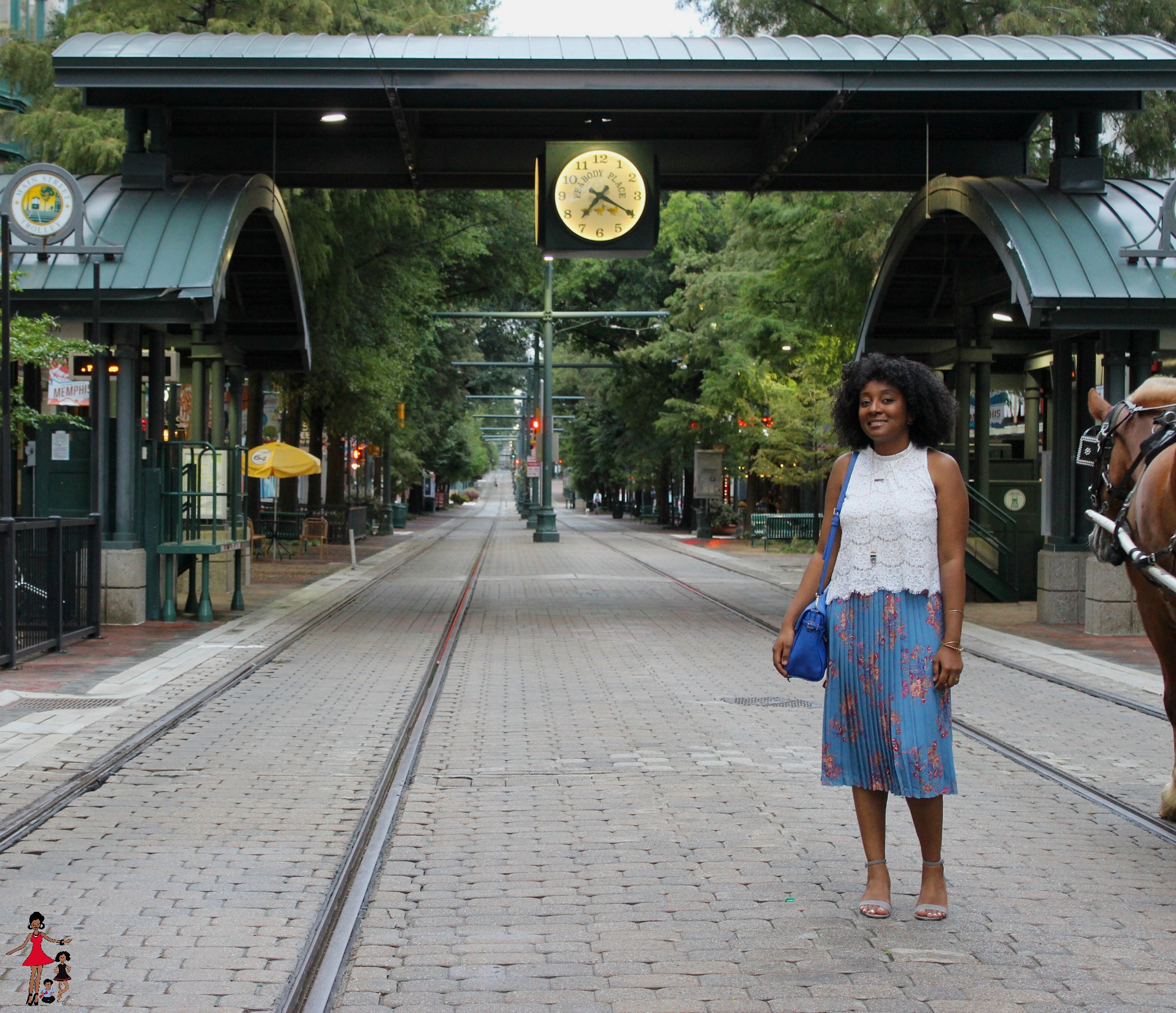 3. Visit The National Civil Rights Museum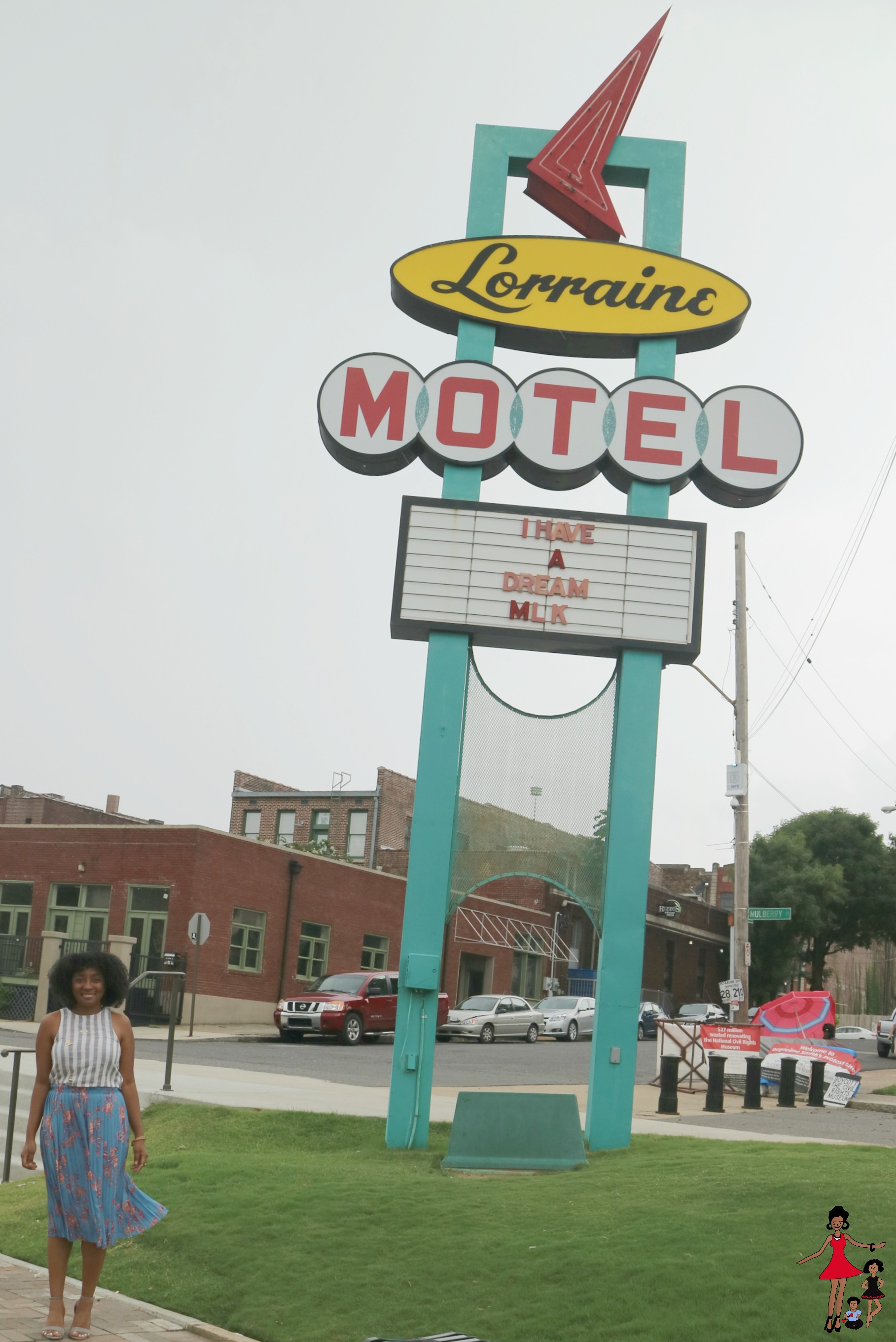 As most of you know by now, I love museums and the National Civil Rights Museum has been at the top of my list of museums to visit for a few years. Part of this museum is located in the Lorraine Motel where Dr. Martin Luther King, Jr was assassinated in 1968. I learned a great deal during my visit to the National Civil Rights Museum, some of which I am still processing. I plan to take the kids when they're a bit older but I think Mr. Rattles would be grateful to visit this museum. The most informative exhibits for me were the Montgomery Boycott, Dr. King's Last Hours and the Separate is not equal exhibits. If there is only one thing you could do in Memphis, this museum should be it.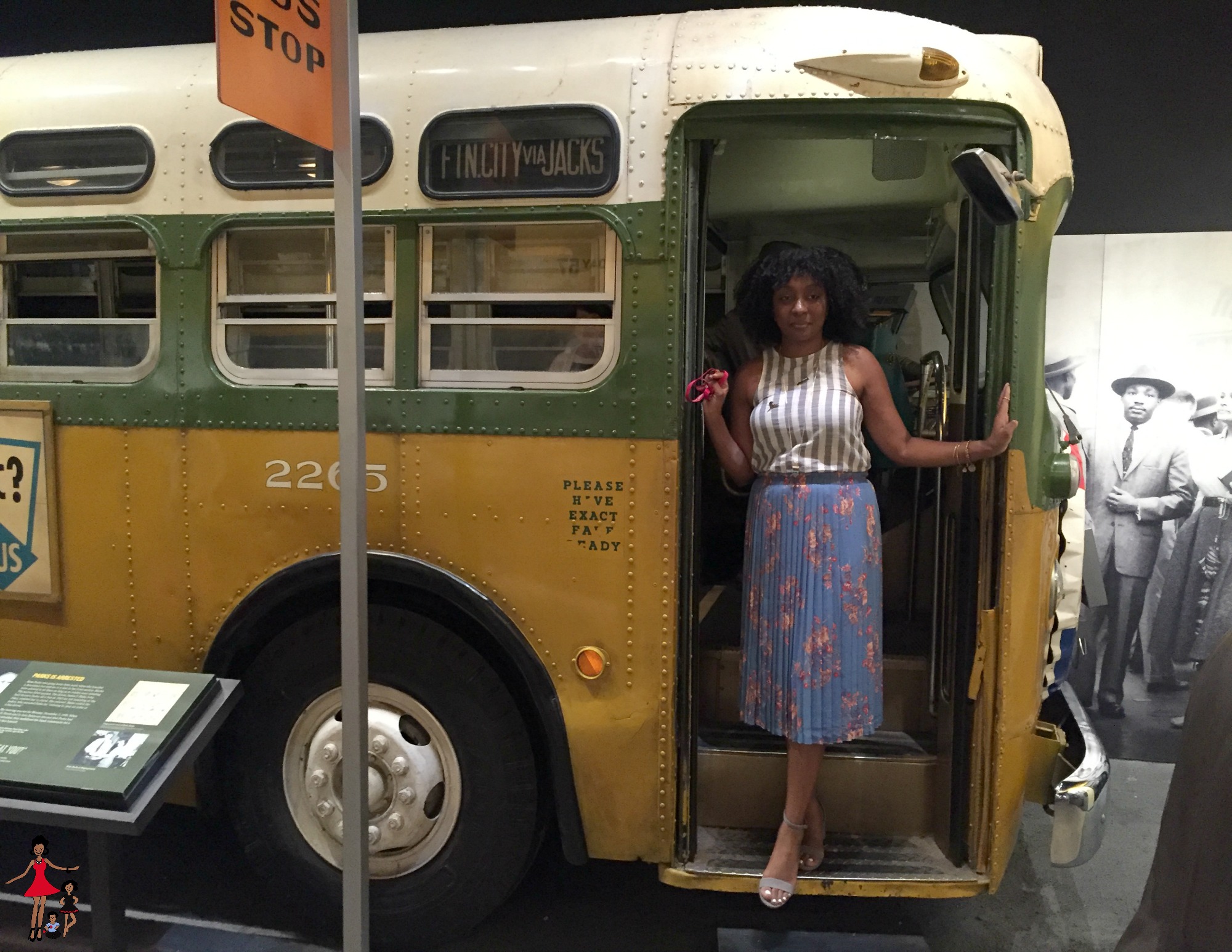 4. Hang out in Cooper Young District 
I am a lover of hip neighborhoods and Cooper Young District definitely stole my heart. It's like Williamsburg, Brooklyn and a small town had a really cute baby. I have a feeling that the next time I am in Memphis, I will spend more time exploring this trendy neighborhood. There are lots of chic boutiques, restaurants, and art galleries to check out here.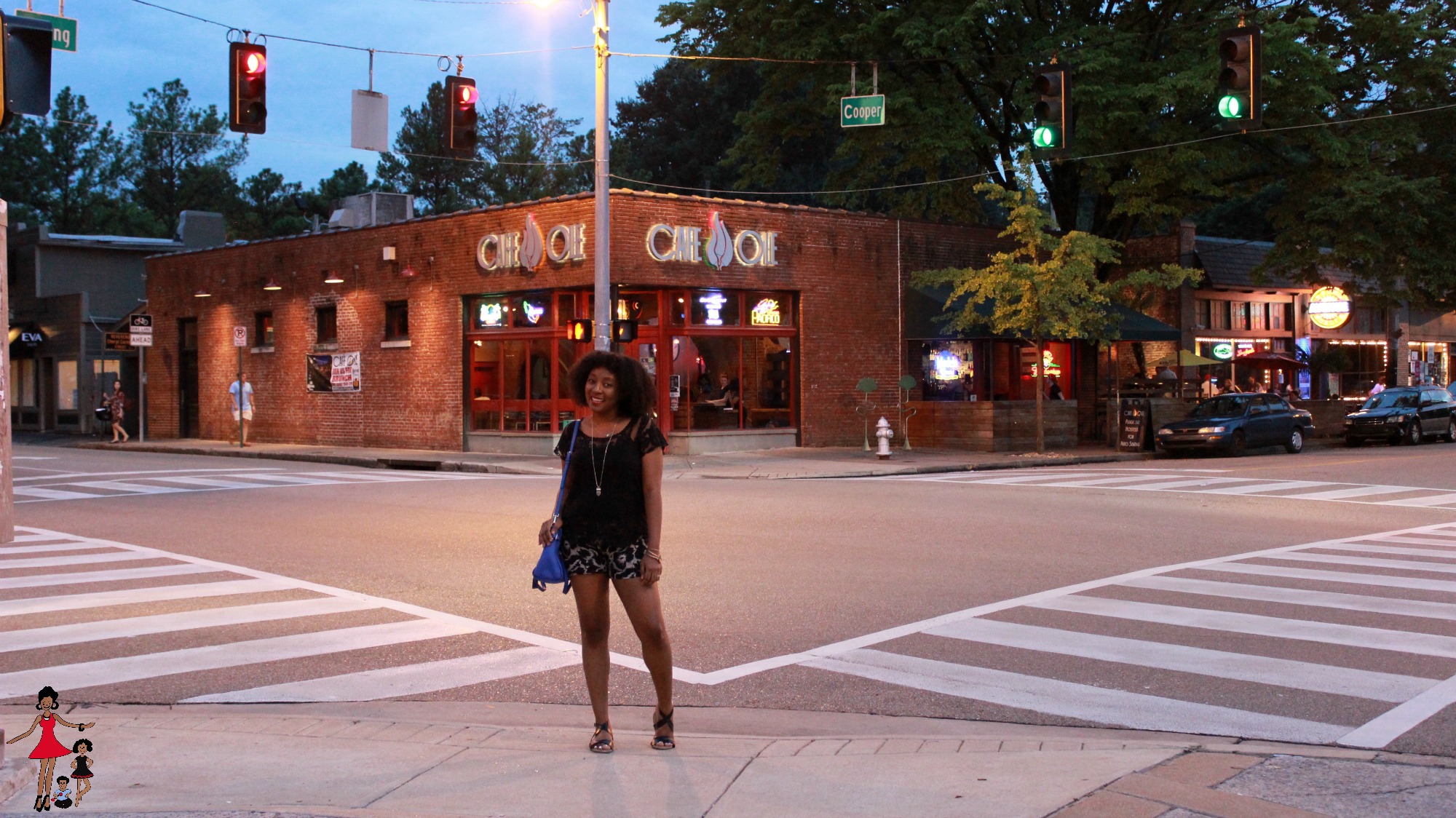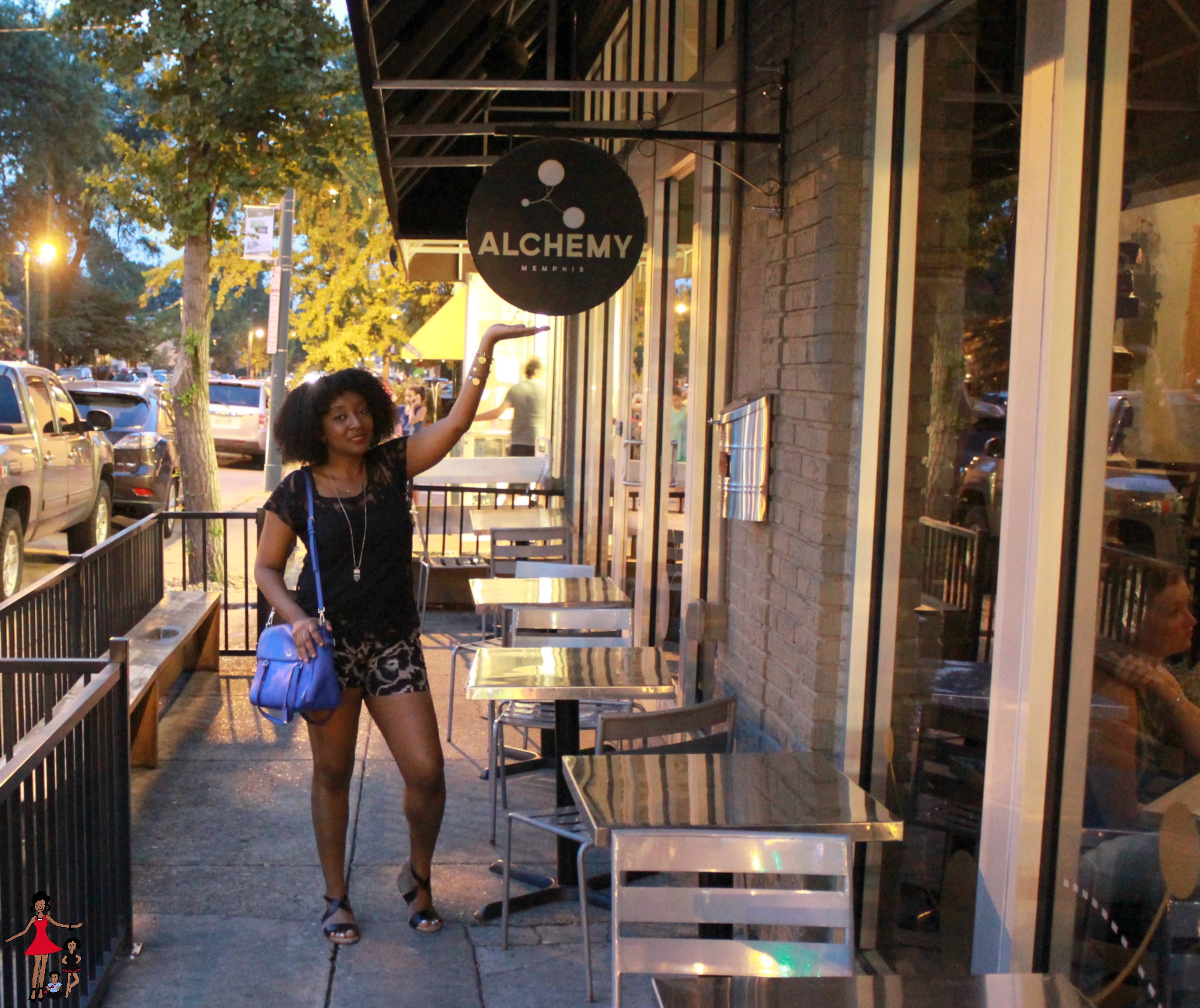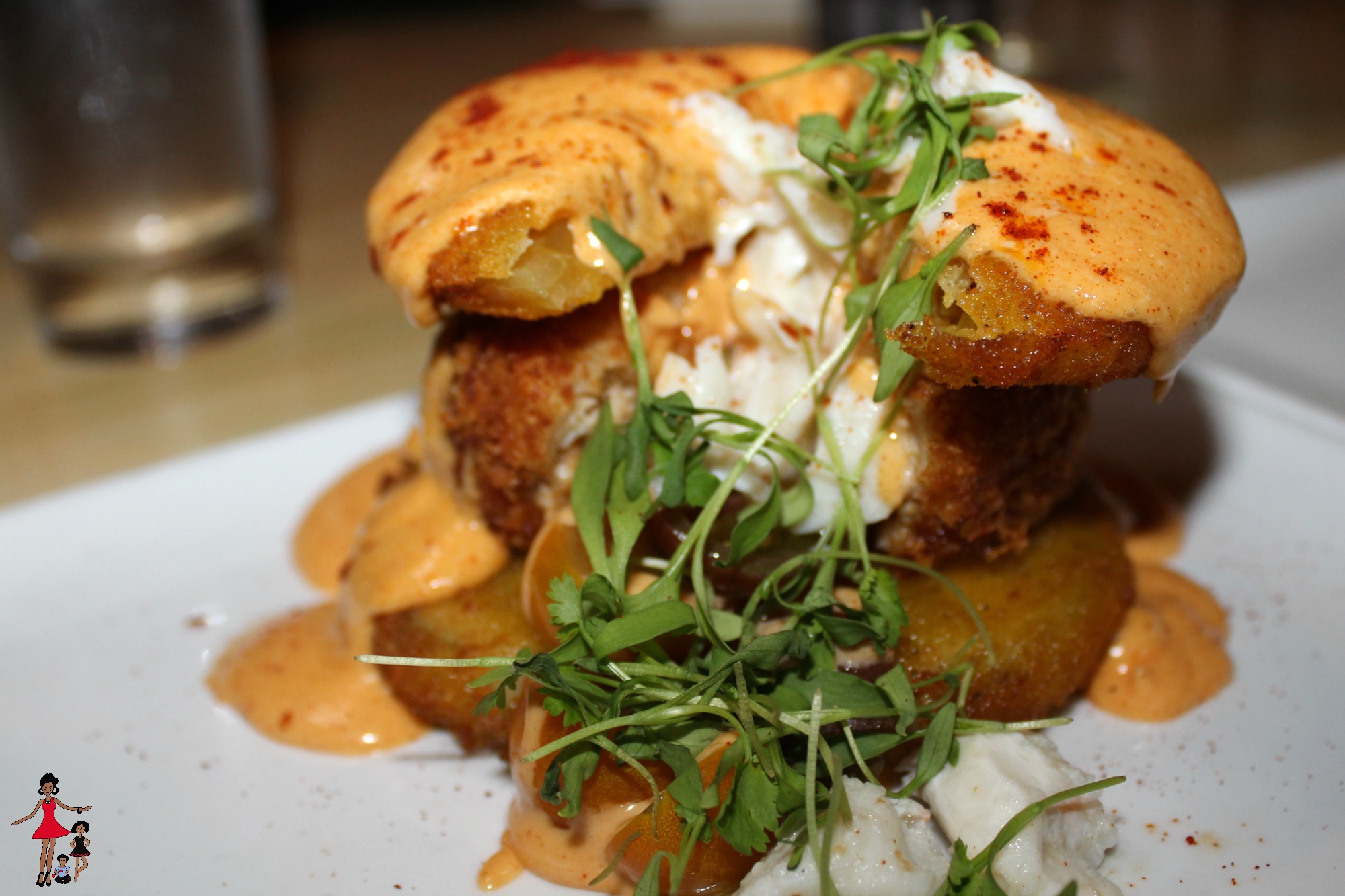 5. Visit Historic Beale Street and Elvis Presley's Graceland
Beale Street is the epicenter of Memphis entertainment and many of the greatest blues musicians started out there. While we drove past Beale Street, I didn't have the chance to walk around and enjoy the culture or learn more about the history. Next time I visit Memphis, I plan to stay at the Embassy Suites by Hilton Memphis because the property is only 15 minutes away from both Beale Street and Elvis Presley's Graceland which I plan to visit before any of the other attractions. This location also offers free shuttle service to and from the airport which means we can save and splurge on Memphis BBQ instead. The Elvis Presley's Graceland experience will definitely be interesting and I'm sure we will learn a great deal about Memphis history there.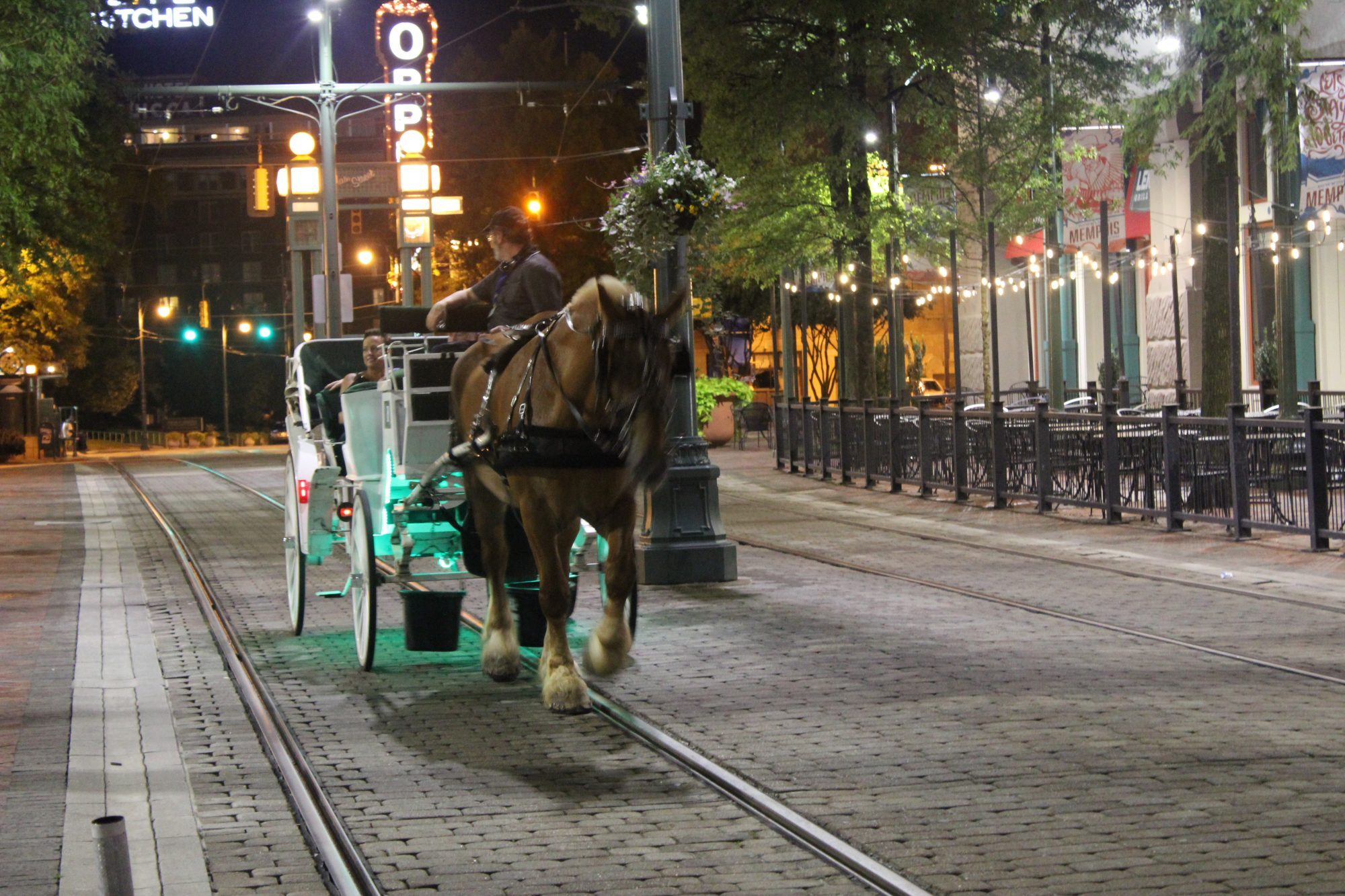 Have you ever visited Memphis?