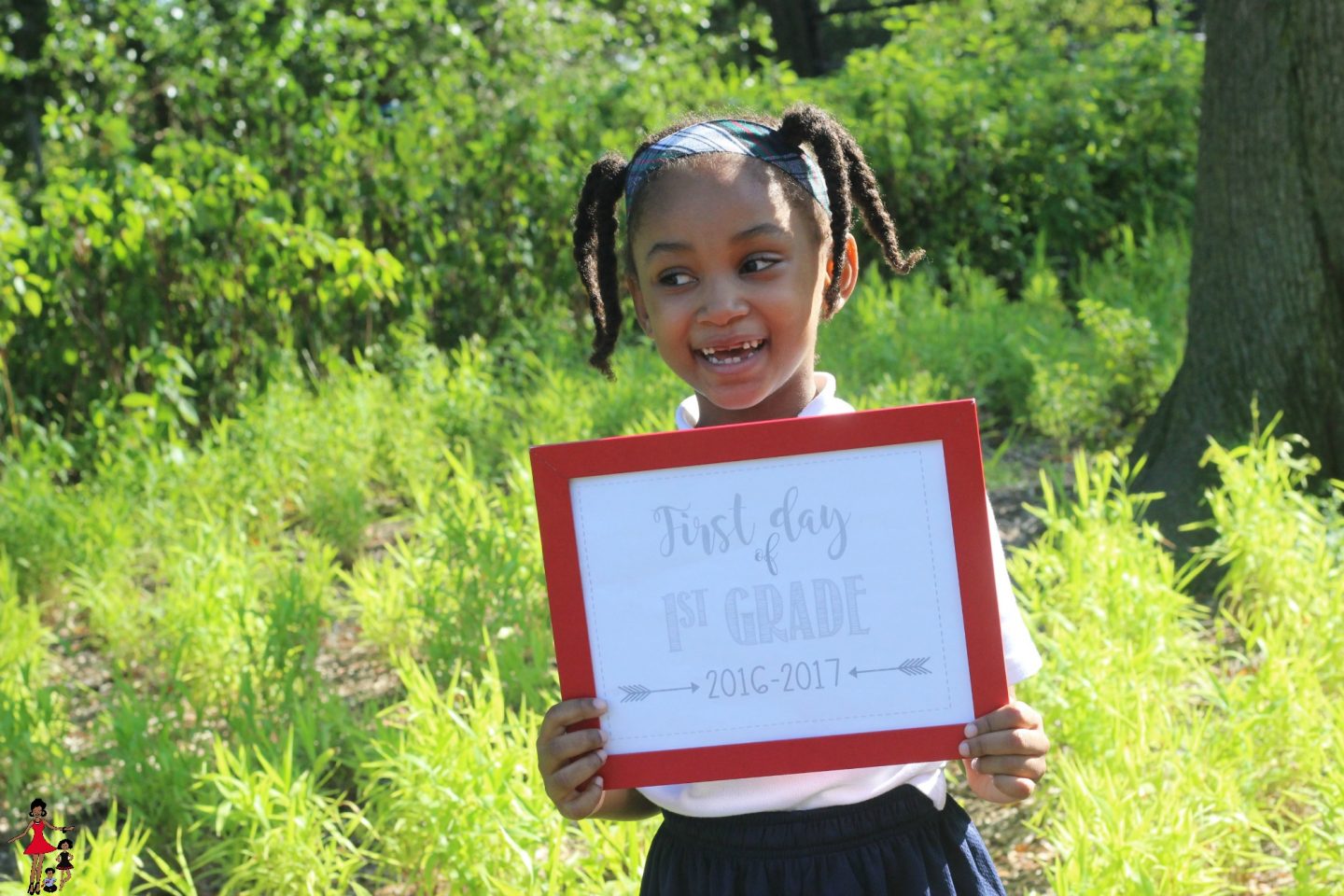 Yesterday was a BIG day around here! It was the first day of 1st grade for The Princess Fairy and the first day of Pre-K (3) aka Nursery school aka the first day of school EVER for The Super Knight.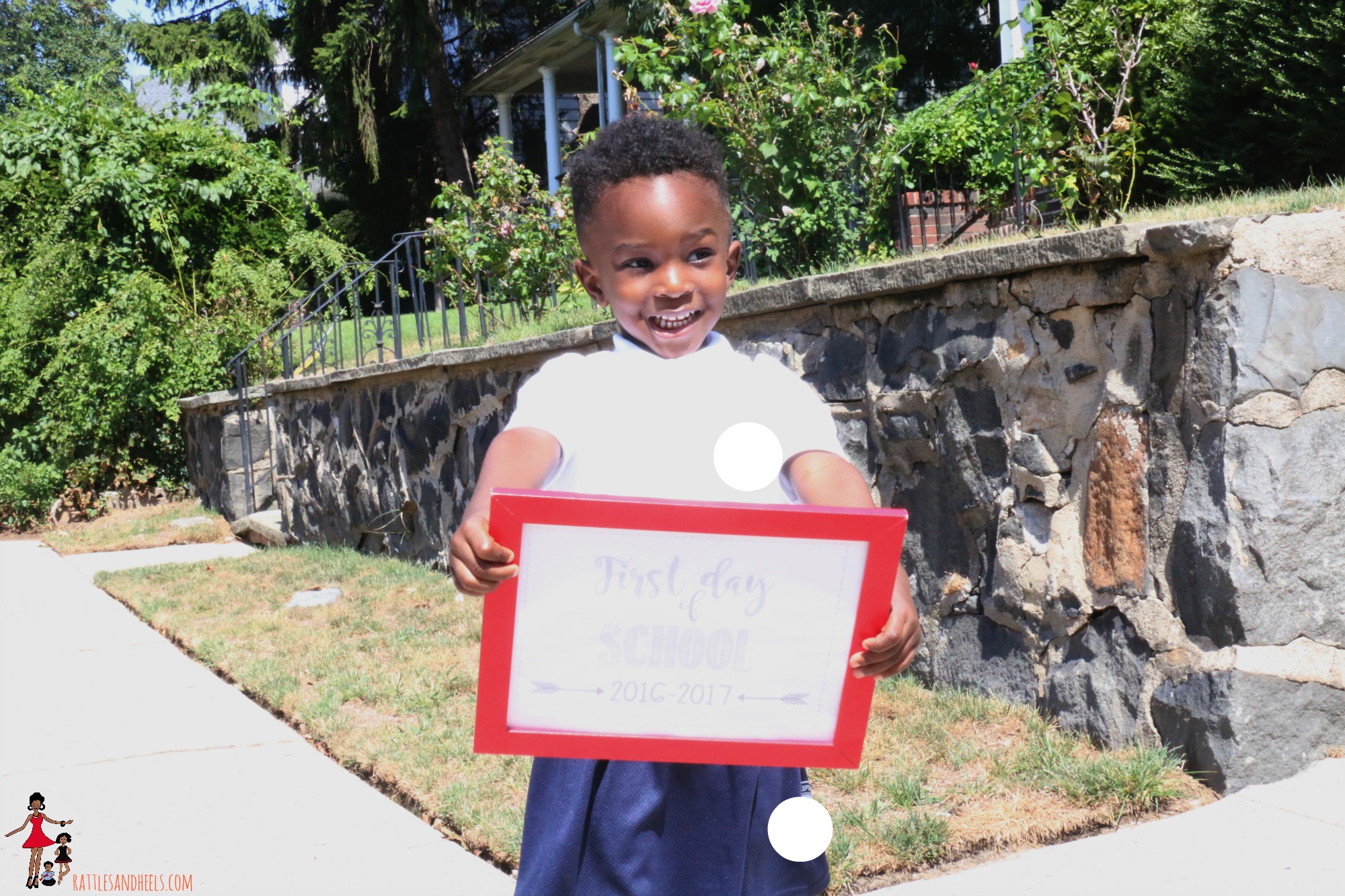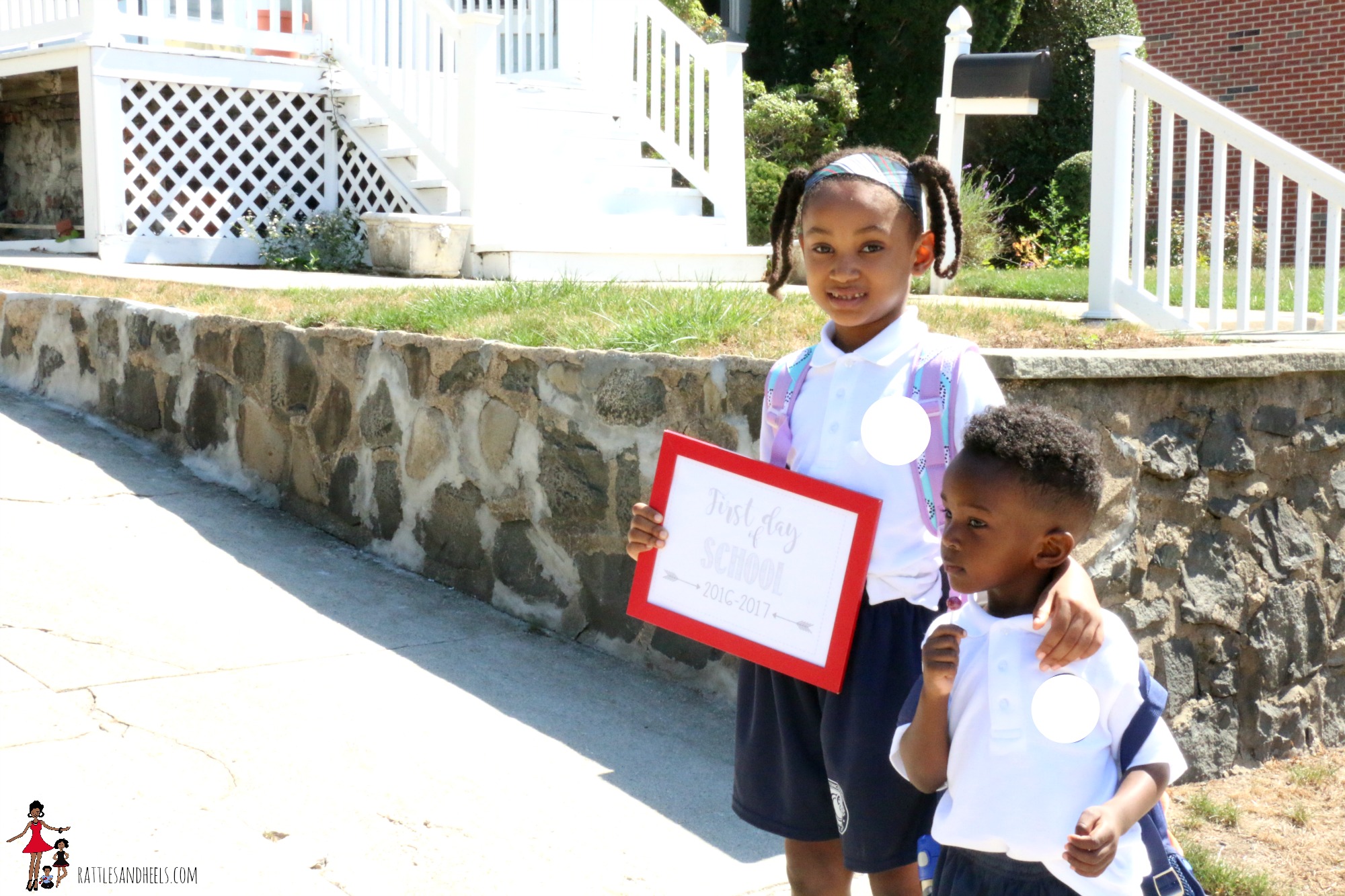 I set my alarm for  5:30am and after hitting snooze twice, I hopped out of bed reminding myself that I am "the mom" and I have to get breakfast, lunches, myself and little ones ready to be out the house at 7:10 am. Okay, not all by myself Mr. Rattles does his part but I wanted to have a headstart on things. By 6:0o am, The Princess Fairy joined me in the kitchen jumping around and singing "Today is the big day!"  and before you know it her brother was up and dancing too.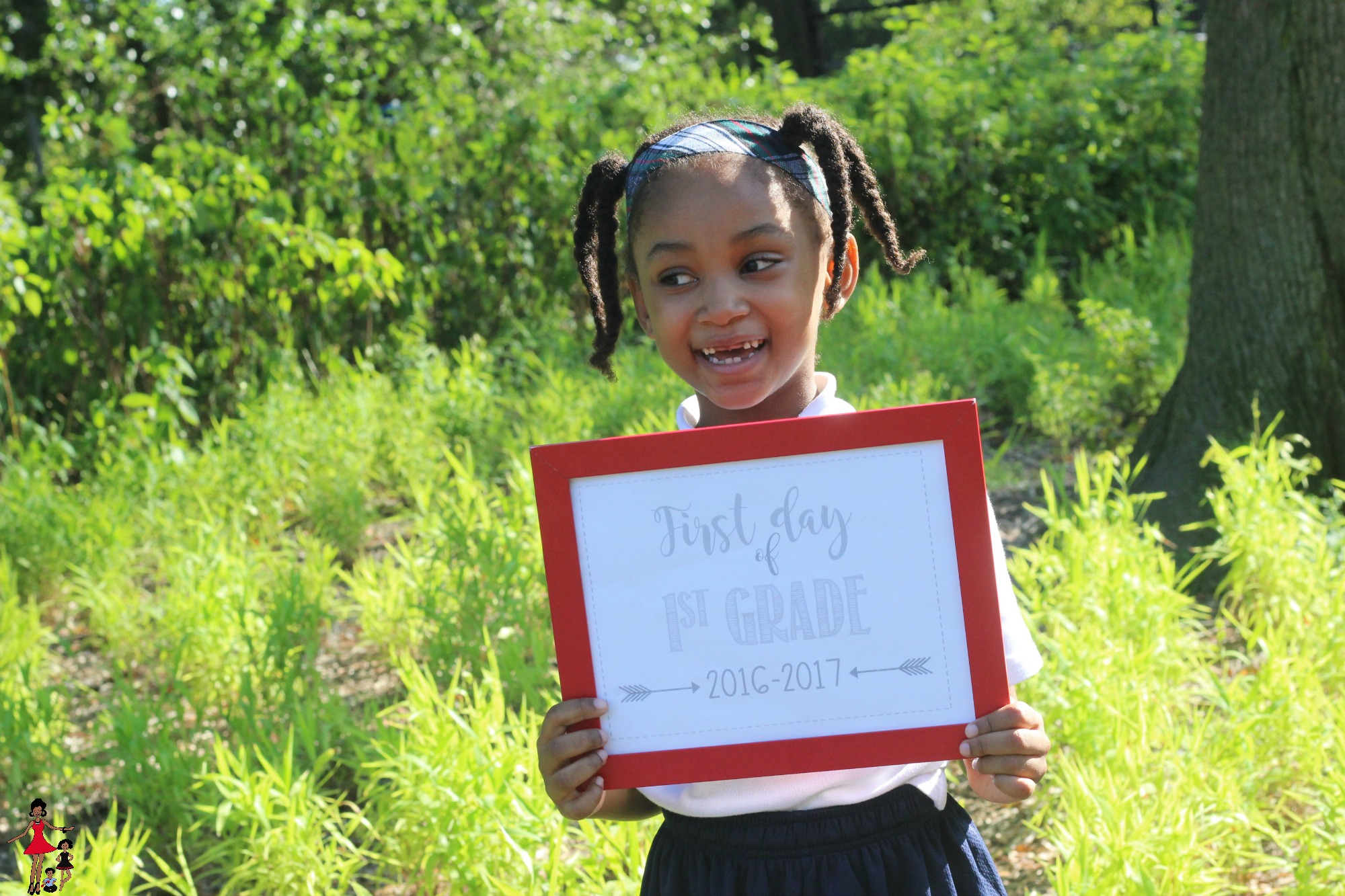 While they were both excited, asking what time we were going to leave I was starting to feel weighed down with worry and trying my best to hide it. I mean this little guy never went to school before. Is he going to be okay? Is he going to think I was abandoning him?  Then I questioned why I was overthinking all of this? He will be okay.
By 7:00am we were out the door, screaming our usual school day affirmations "It's going to be a good day!'
Well, when we arrived at their school and The Super Knight's teacher was still prepping the room so we took his sister to her class first. By now, my daughter started to have some first day of school jitters too which is perfectly normal. She didn't say this to me but with our bond, I could intuitively tell how she was feeling. Luckily, we were there so early that she was one fo the first students to meet her new teacher who seems really nice and I could tell she felt comfortable with her right away. I said a silent prayer for her, kissed her bye and left her with her dad who stuck around to keep her comfortable until more kids showed up (this is encouraged at their school).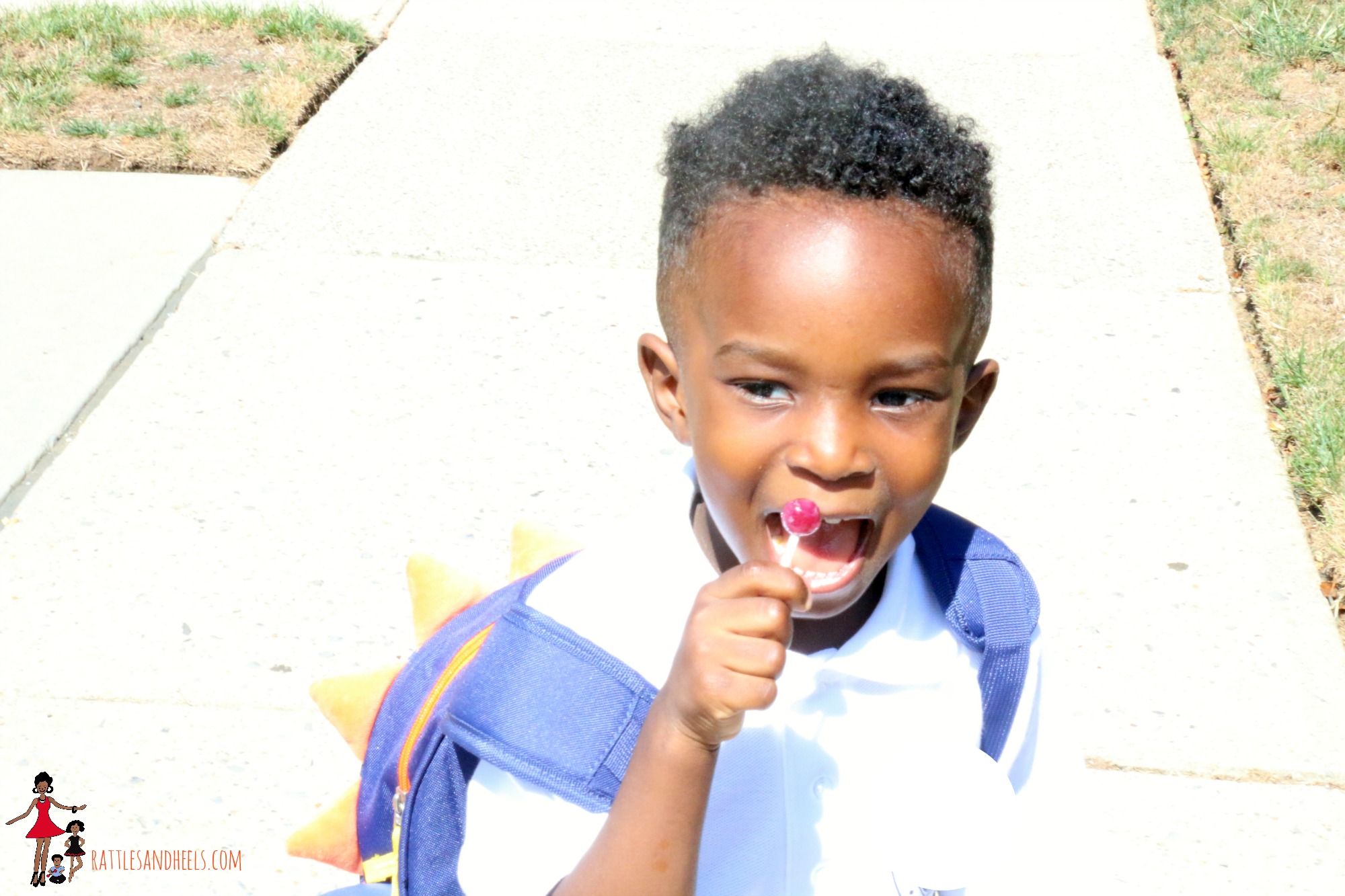 Okay, one kid down. One more to go!
Next up, my little fella. Of course, by now my emotions were running wild and I was wishing I could take a moment to just sort them out. Most importantly, I was hoping that I won't cry. So we got to his floor and he remembered where his class was from orientation day and pulled me in which I took as a good sign. His teacher who is super sweet by the way, was there to greet him. I love her vibe and you can tell that she genuinely enjoys this age group, certainly very comforting for a mom like me (or any parent right?).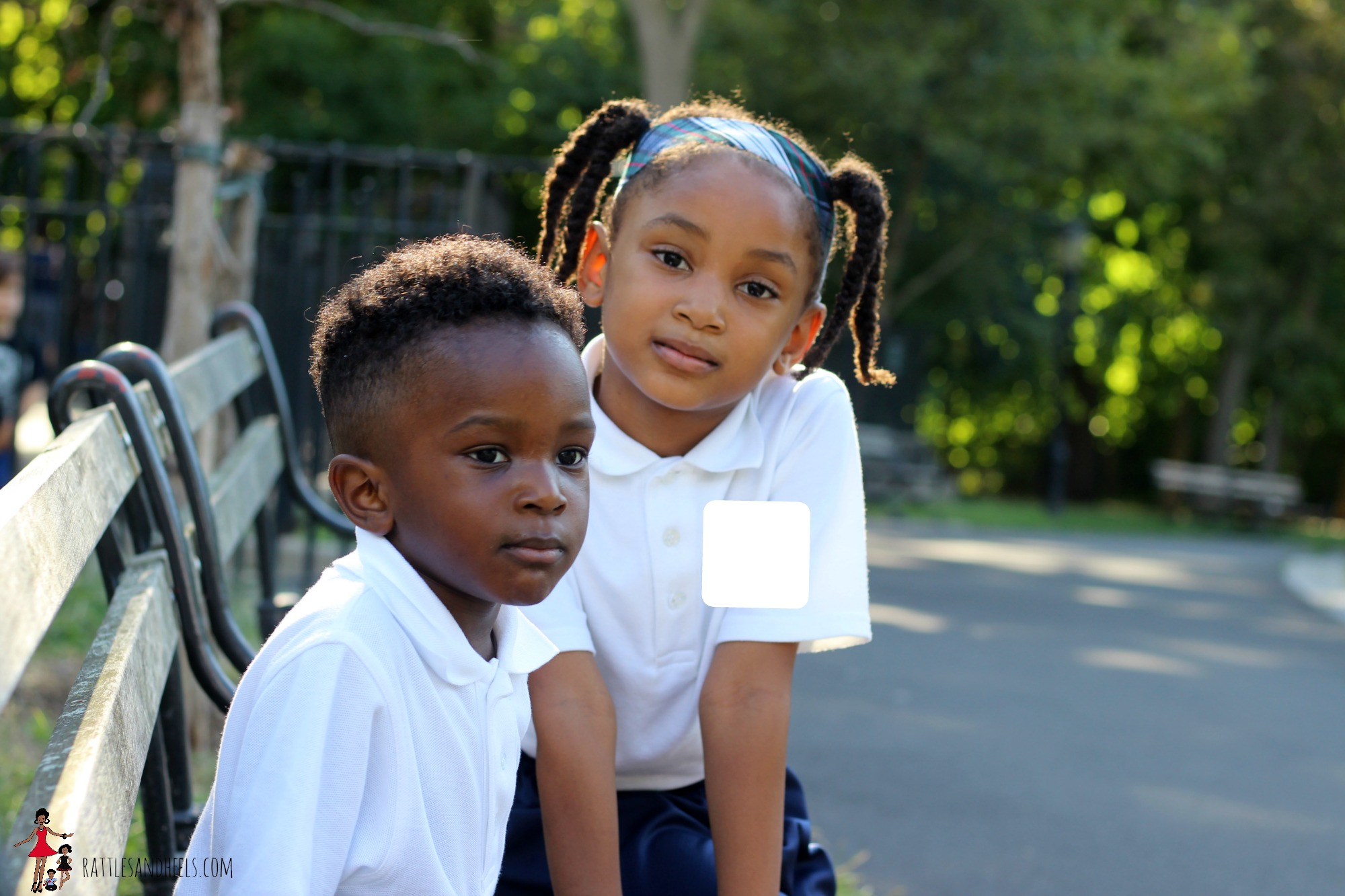 Anyway, she remembered how much he loved sitting next to the Kion (from the Lion Guard) toy at the red table during the orientation so that was his assigned seat but guess what, this time he didn't want to sit there. He was upset and wanted to sit at the blue table, which was really funny to me. I mean of all the reasons for my 3-year-old to fret on the first day of school, his seat assignment?
This made me feel better almost instantly. I mean, I spent all this time and energy worrying that he wouldn't even want to stay in the classroom and the biggest issue to him was that he didn't like the color of his table.
Getting the seats reassigned in that moment wasn't possible so I quickly thought about a plan to distract him. We all know how easily toddlers get distracted, so  I decided to use this to settle this issue. I drew his attention to the box of blocks on the red table and before you know it he was so busy building a castle that I was able to slip away.
I wouldn't pretend that I enjoyed slipping away. I don't like being a sly mommy and it made me a little sad that I didn't kiss his sweet little cheeks goodbye but I knew that with the rousing cries of his classmates around him, making a big deal out of leaving would do more harm than good.
As my husband and I walked out of the school building and headed to breakfast to celebrate our 9th marriage anniversary, I  recognized that I had turned a new page in my life journey and that I entered a new season in motherhood. I am now a mom of two school children. Since I had my kids "back to back" this is the first time in 6 years, I don't have a "baby".
I'm not sure what this season of motherhood is going to look like for me but I am fearless and ready to embrace it and I hope you will come along with me for the ride.
How was your kid's first day of school?