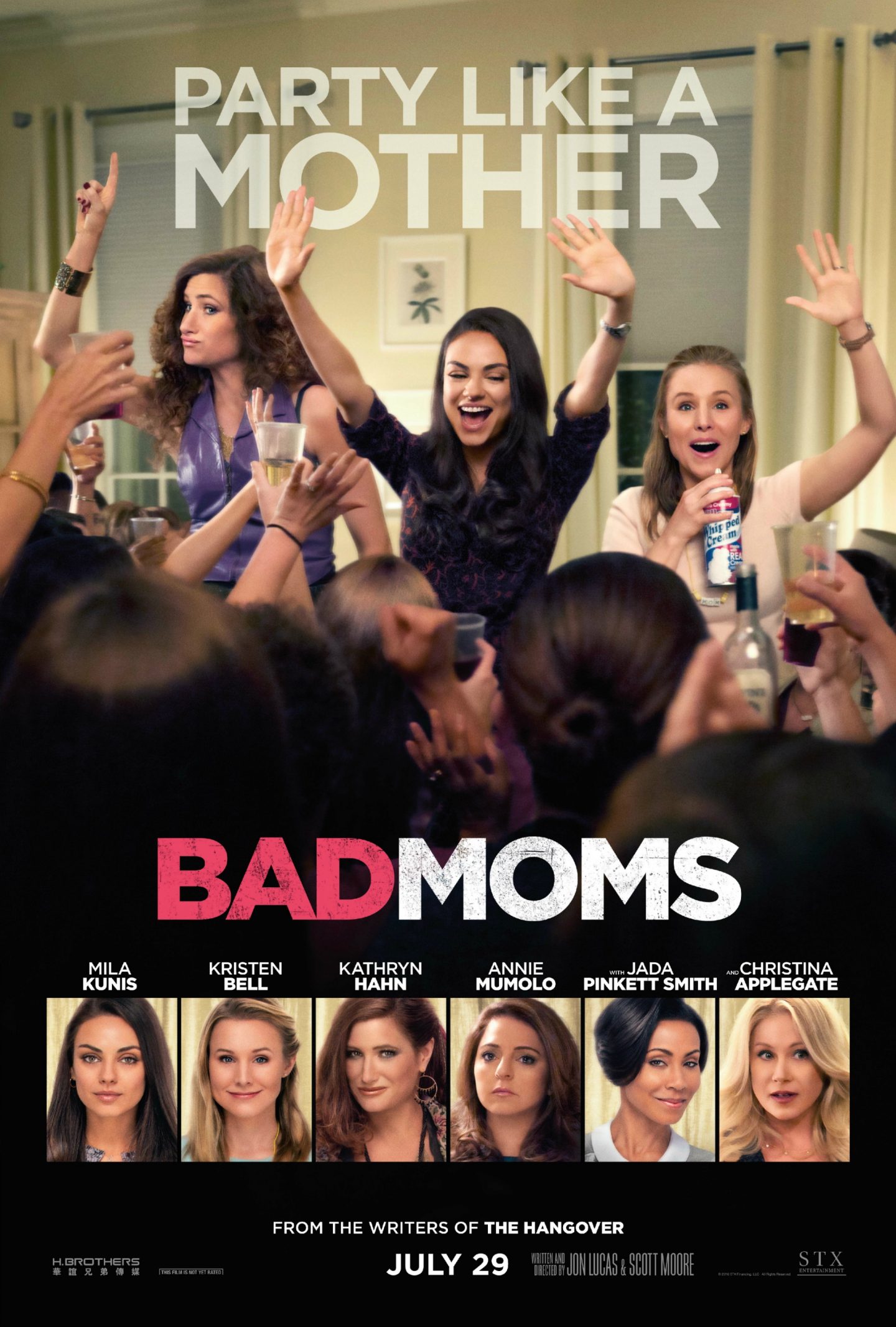 [Tweet "New movie BAD MOMS screening held in NYC with makeovers! "]
Are you the mom who is overcommitted and doing everything for everyone to the point that you're about to snap at any moment because you're overwhelmed?  Well, new move BAD MOMS may just be about you.
Here's the synopsis:
In this new comedy from the grateful husbands and devoted fathers who wrote The Hangover, Amy has a seemingly perfect life – a great marriage, over-achieving kids, beautiful home and a career. However she's over-worked, over-committed and exhausted to the point that she's about to snap.
Fed up, she joins forces with two other over-stressed moms on a quest to liberate themselves from conventional responsibilities – going on a wild, un-mom-like binge of long overdue freedom, fun and self-indulgence – putting them on a collision course with PTA Queen Bee Gwendolyn and her clique of devoted perfect moms.
Sounds like a funny movie most of us moms will be able to relate to and get a little giggle. BAD MOMS starring Mila Kunis, Kristen Bell and Jada Pinkett-Smith will be released on  trailed on July 29th. However, my NYC readers can attend a fun advanced screening on July 21st at 7:00pm. This will be a screening with makeovers for attendees…the perfect mom night out!
To attend this advanced screening of BAD MOMS RSVP here. Remember to arrive early as the passes are first come, first serve.
Oh and just in case you haven't seen the fun trailer yet, check it out below.
Are you excited to see the BAD MOMS movie?